Reviews
Proton S70 Sedan First Drive Impressions: 70/100%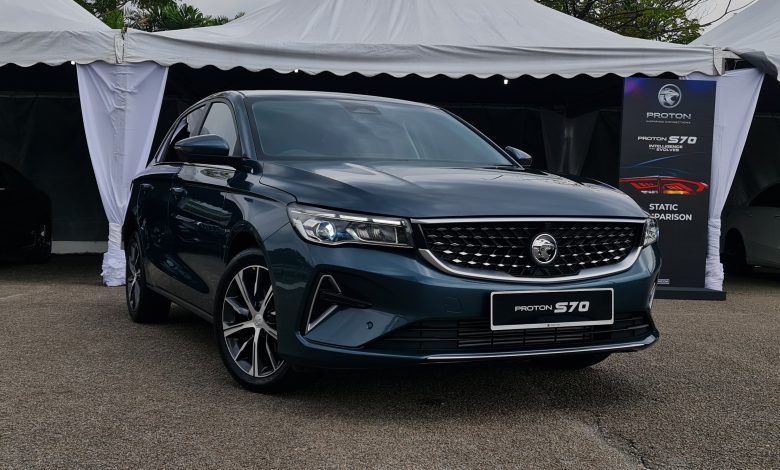 A B+ score for the new Proton B+ segment S70 sedan. 
A few weeks ago now, Proton has very kindly invited members of the press to an early preview of its new S70. And while still frustratingly not revealing key details like its price — that is likely saved for the launch possibly next week — having the opportunity to spend some time in and around this sedan was nevertheless enough to form a sufficiently good impression of what exactly this Preve successor is.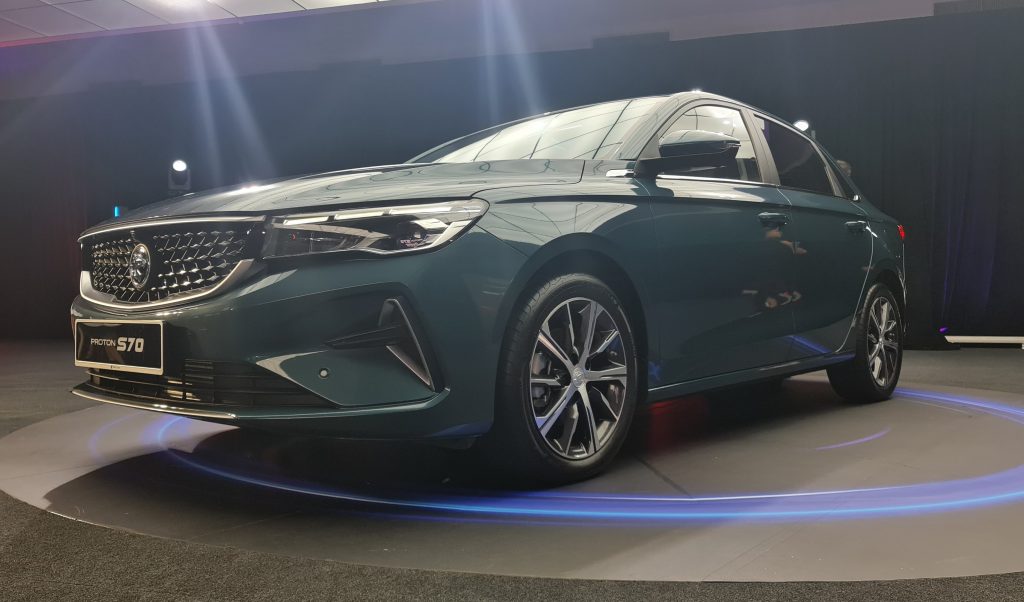 Conclusion
And here's hoping that this works as a hook to read further down below, here is a four sentence summary on this new Proton sedan: The S70 is a thoroughly decent, albeit generic, car that should definitely be on the list of anyone currently thinking of getting a Vios or a City. Its (slightly) larger size and shed-loads of tech (both safety and otherwise) will surely sway at least some buyers to this Sino-Malaysian offering over its Japanese competitors, especially if its price is comparable to them both. 
Beneath its superficial niceness however hides a car that has a thoroughly confused identity, which is not helped along by Proton's delusions of its own grandeur. But then again, it is not like any of its buyers will actually care about this last bit anyway. So there…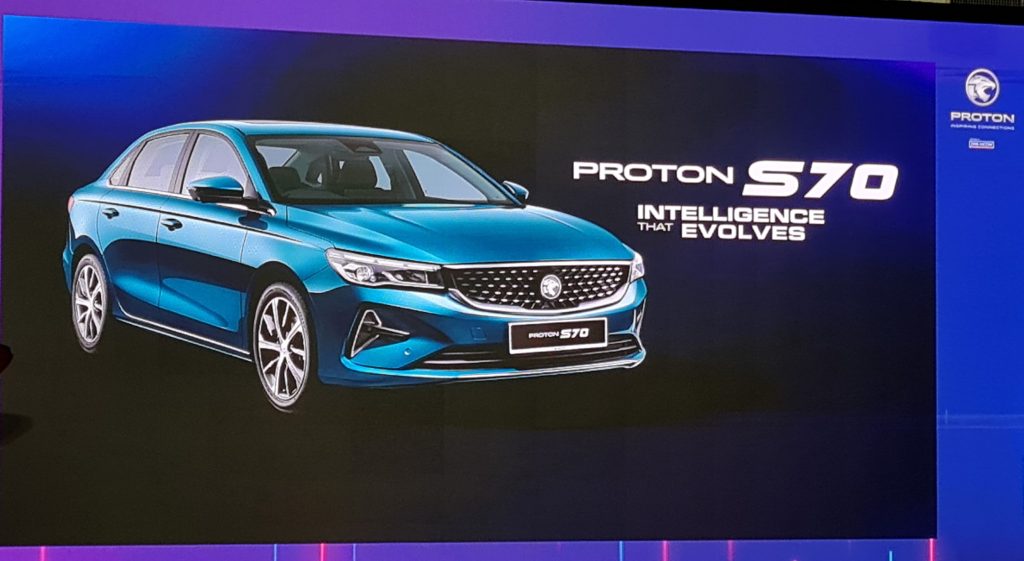 Segmentation Confusion
For those who are even mildly curious about the S70's confused identity though, it primarily stems from Proton's aforementioned delusion in wanting to market it as a Civic-rivalling C-segmenter. In fact, the roaring lion marque has proudly proclaimed for itself to have set the goal for this latest offering to crush said Honda (and its Corolla competitor) in the local sales chart for this particular size category.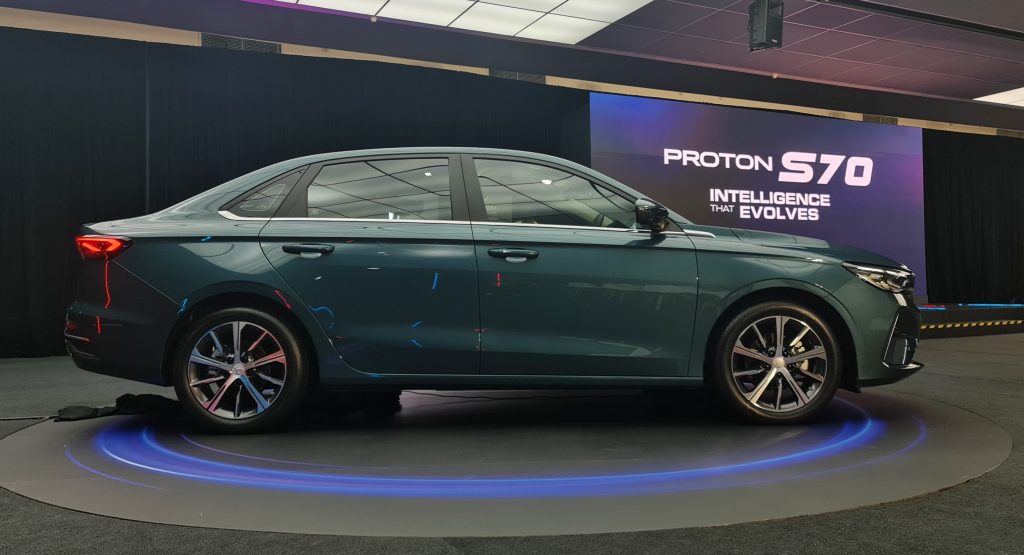 Upon the mildest questioning on this aspect however, Proton has promptly flip-flopped to state that the main competition for this S70 is instead the smaller B-segment Vios and City. (Something that will be more apparent when discussing the performance aspect of it later on.) What more too is the Malaysian automaker's deluded insistence of this new sedan being a C-segment car does not actually compute with the fact that its new sedan is built upon Geely's BMA platform, which if you're unfamiliar stands for B-segment Modular Architecture.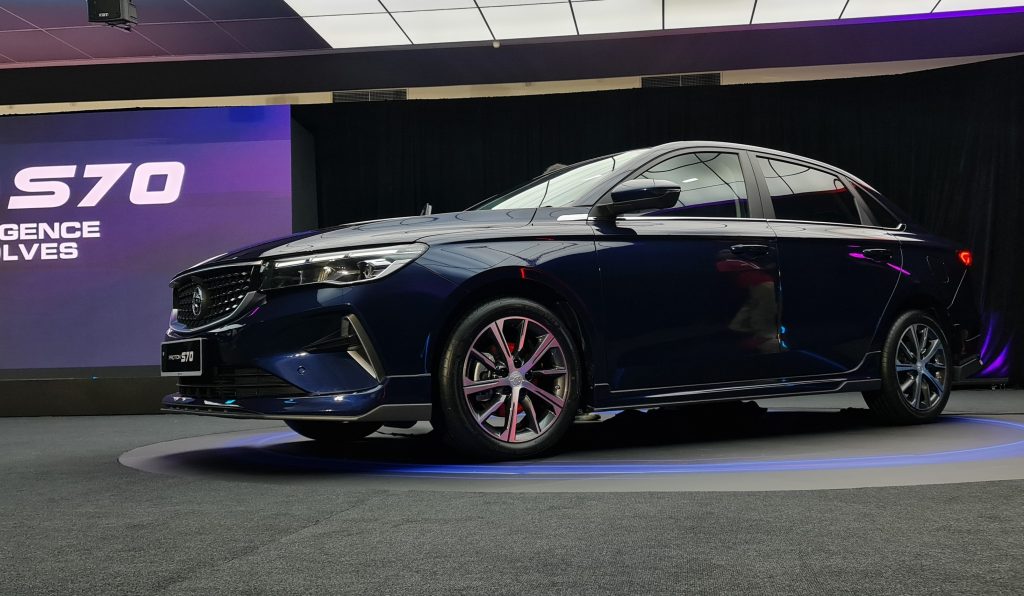 In short therefore, the S70 continues to suffer a long-standing Proton problem of what should be dubbed the Preve/Persona syndrome by being a half-segment car. Now this could of course be considered a good thing to promote for buyers to get a car bigger car for the price of a smaller car, but remember too that getting more car isn't necessarily always the luxury that Proton has always sold it to be.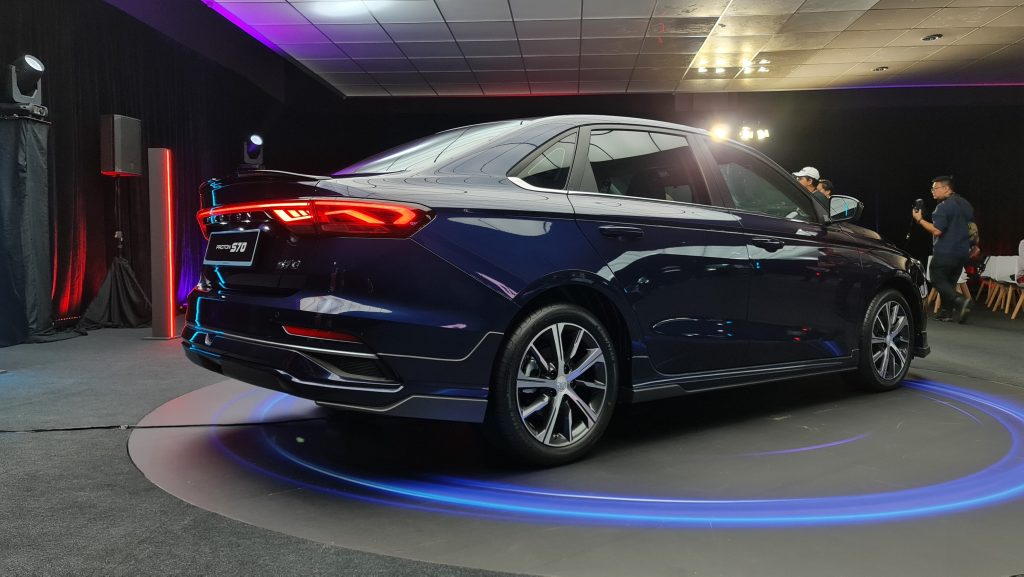 Exterior Design
Anyway… getting away from what is perhaps not something consumers will care to something more important to its buyers meanwhile, the S70's exterior design is possibly most aptly described as inoffensive yet unfortunately also uninteresting. Stylish, as Proton describes it in its marketing material, this new sedan certainly isn't, but the rear LED light bar (with 190 individual LEDs no less) on this flagship model certainly does add some much needed pizzazz to a design that looks not unlike the generic cars you see in showhouse display sets.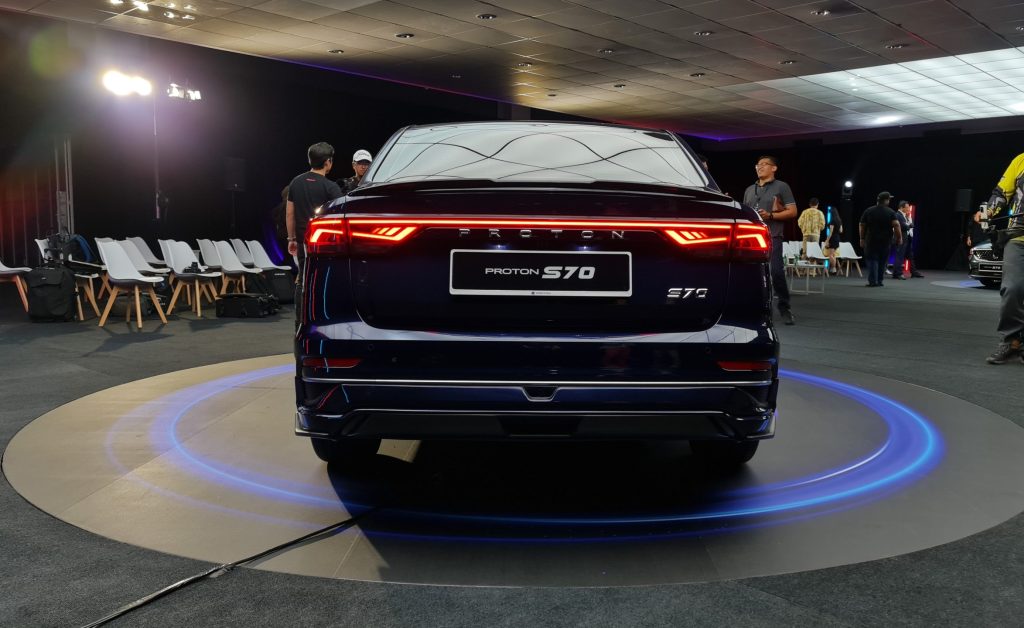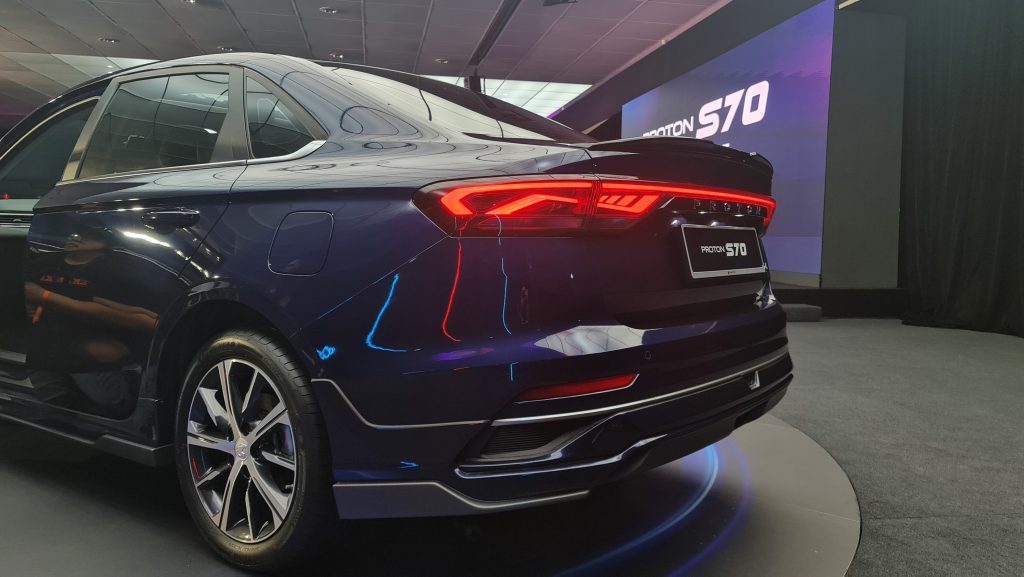 For what it's worth too, the front of the S70 is a decent-enough looker, with LED projector headlights (standard on all but the base-tier model) featuring a cool little light show gimmick to convince its owners to turn back and stare once more at their somewhat bland car.
Proton is also especially proud for the S70 to feature a bespoke X90-esque front grille, which while not wanting to speak down on the work done by the in-house design team, does  look somewhat like a mashup between Kia's tiger nose for its frame and Mercedes' chrome pins on its fascia.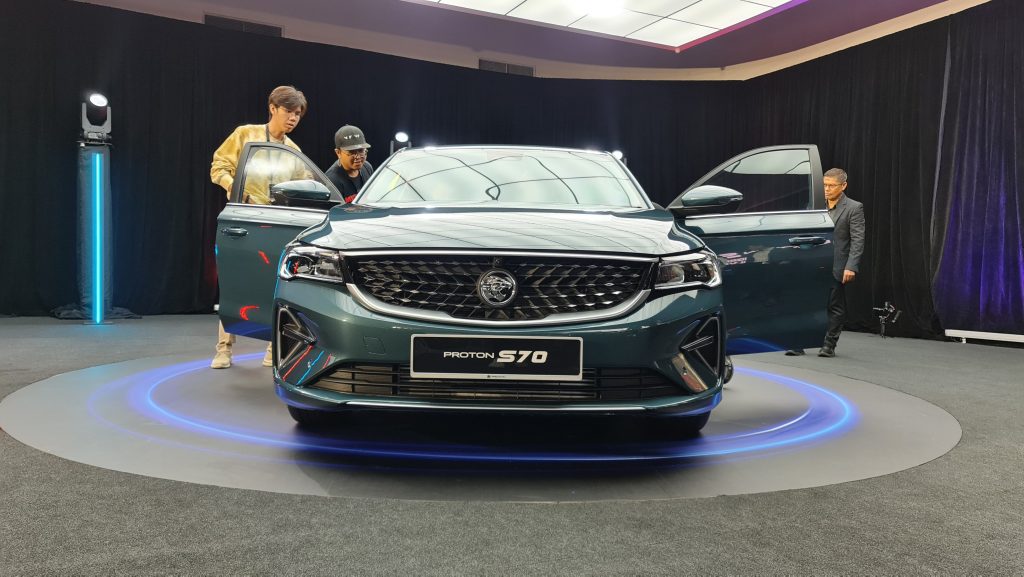 Now continuing swiftly onto the wider topic of custom Malaysian touches made to this Sino-sedan meanwhile, it was emphatically emphasised by Proton's design team that it has used satin chrome instead of blingy items to best match local subdued sensibilities. The 17-inch dual-tone alloys and optional custom bodykit are further among the highlights Proton touts for its input on the exterior of this S70, but there is unfortunately no getting away that this is still a Geely design, and a nearly three-year-old one at that too…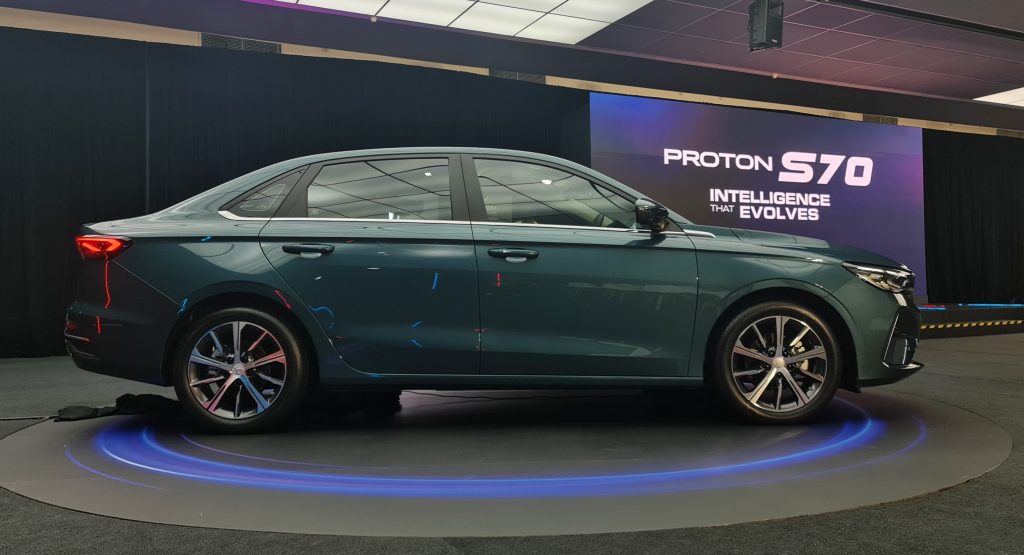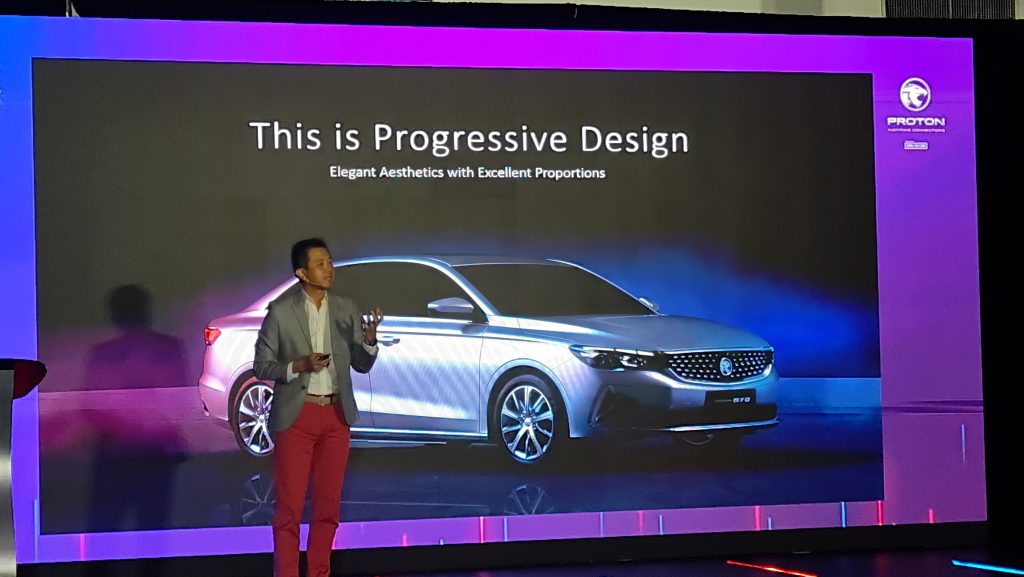 Interior & Practicality
Happily however, said three-year-old design is still to be relatively fresh within. A feat which Proton would like to point out is thanks in part to its in-house redesigned floating centre console, with a custom T-shaped shifter and a cubby hole underneath it for extra storage. 
Proton was also very keen to point out that different from the Geely Emgrand within this S70 is the new songket-weave-inspired texture on its dash, but potential buyers will likely be more taken in by the 10.3-inch digital instrument cluster and 12.3-inch central infotainment touchscreen (that is standard on Flagship and up) floating atop it.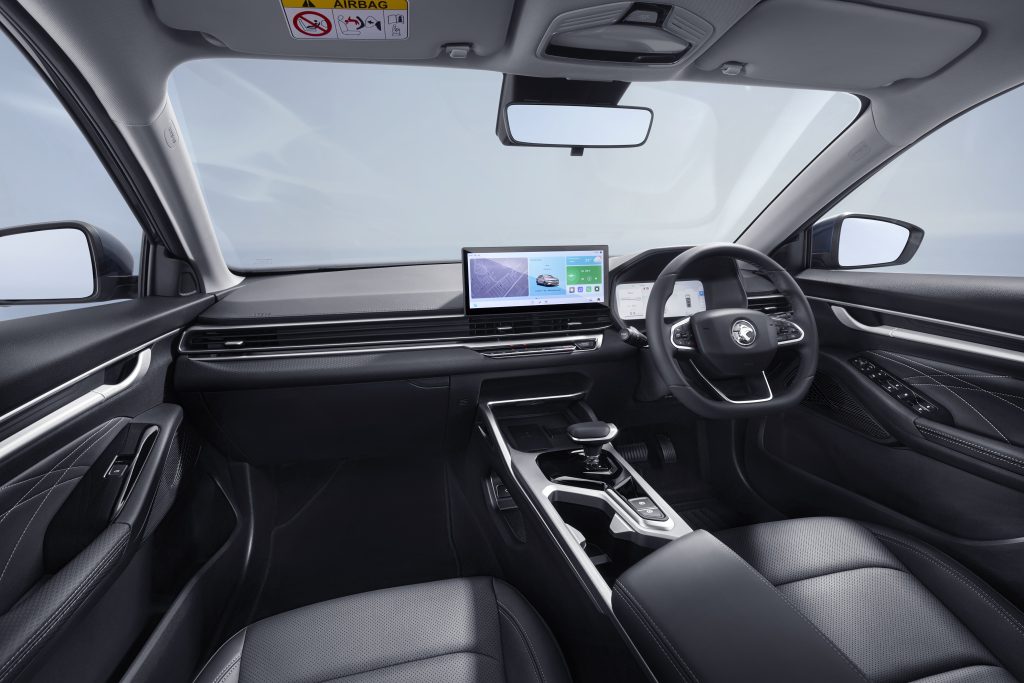 A system that packs 6 GB of ram and 64 GB of internal storage, the central screen is decently fast and responsive enough to use. It also nets the typical (but still decently handy and intuitive) Hi Proton voice assistant feature, though unfortunately at the expense of a physical sunroof button (on the Flagship X variants) as well as more importantly a physical volume knob.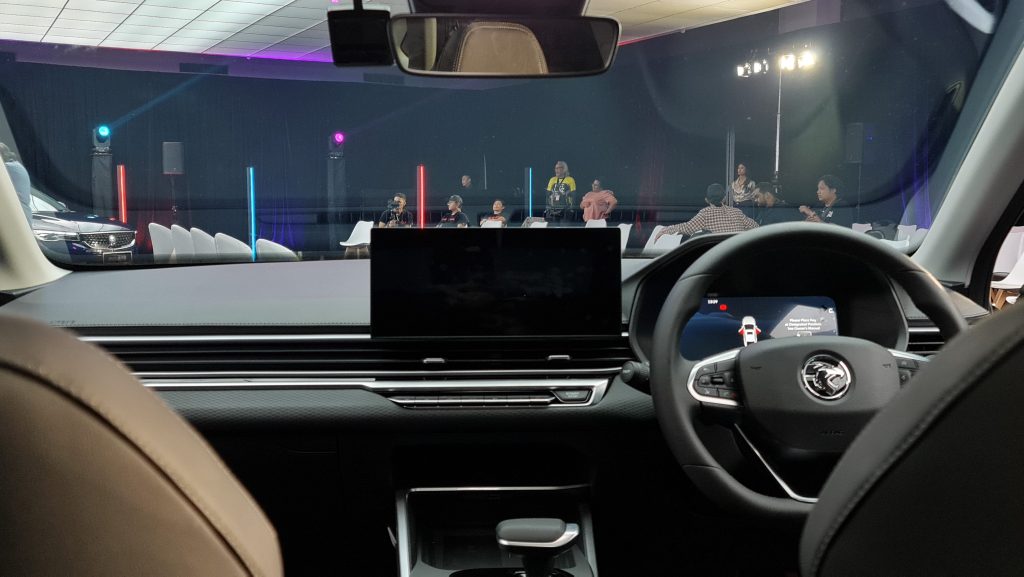 As to be sadly but predictably expected too, Android auto and Apple CarPlay integration still somehow eludes these Geely-Protons. The Flagship variant's 6-speaker sound system (an upgrade the 4-speaker unit on the lower spec variants) does nevertheless sound crisp albeit slightly sunken after a bit of fine tuning, but what can't be tuned out however is the sea of hard and scratchy plastics that line all its major interior surfaces.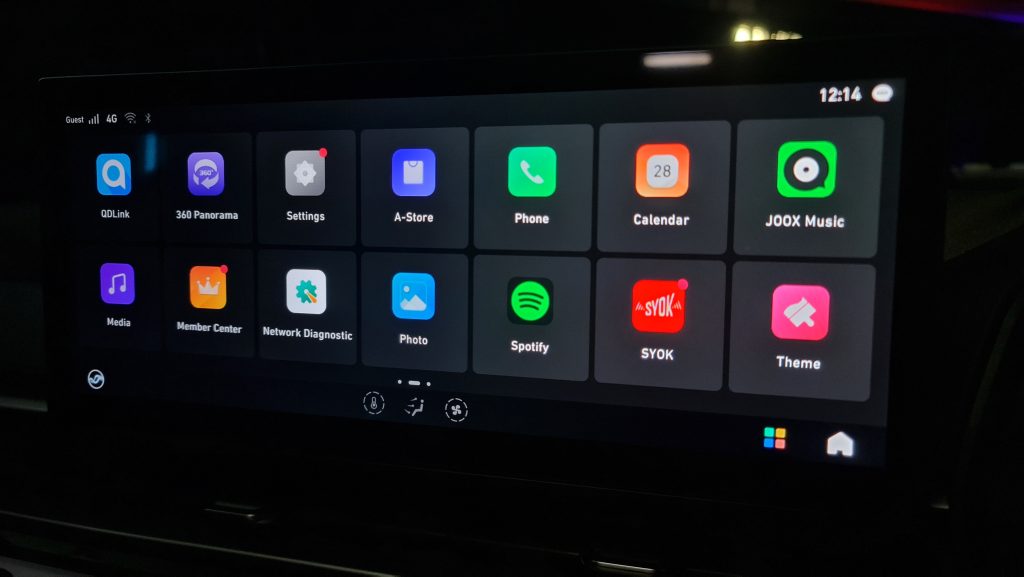 An interior that is on par with a Mercedes-Benz A-Class sedan and BMW 218i Gran Coupe it definitely ain't, Proton, despite what you may really want to try convince the world otherwise. But in all fairness to the S70, the cabin quality is actually to be on par with what is currently being offered in its actual City and Vios competition.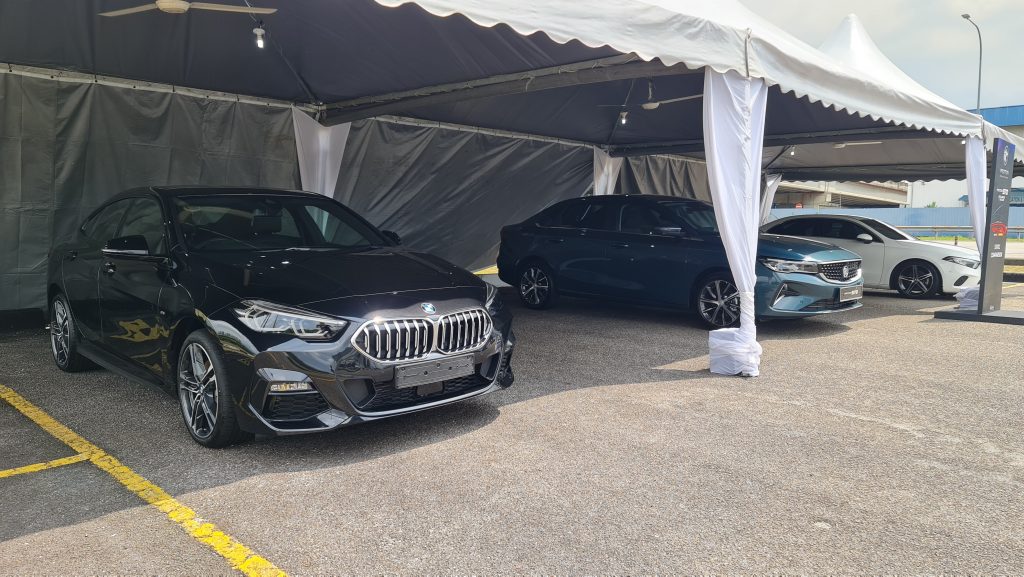 In terms of actual interior space on the other hand, Proton's further insistence as well for the S70 to be a C-segment car is just another shot in its own foot, as buyers will likely express some disappointment in the practicality (or lack thereof) in its cabin. That is because this B+ segment sedan is unsurprisingly smaller than the full C-segment Civic. And thanks to the packaging wizards that still work at Honda too, it also does actually mean that the dimensionally-larger Proton is actually almost inseparable within when compared to the smaller City. An uncomfortable truth that is incidentally further driven home when said B-segment Japanese sedan has a larger boot (by 6 litres) than the 500 litres Proton touts with its S70.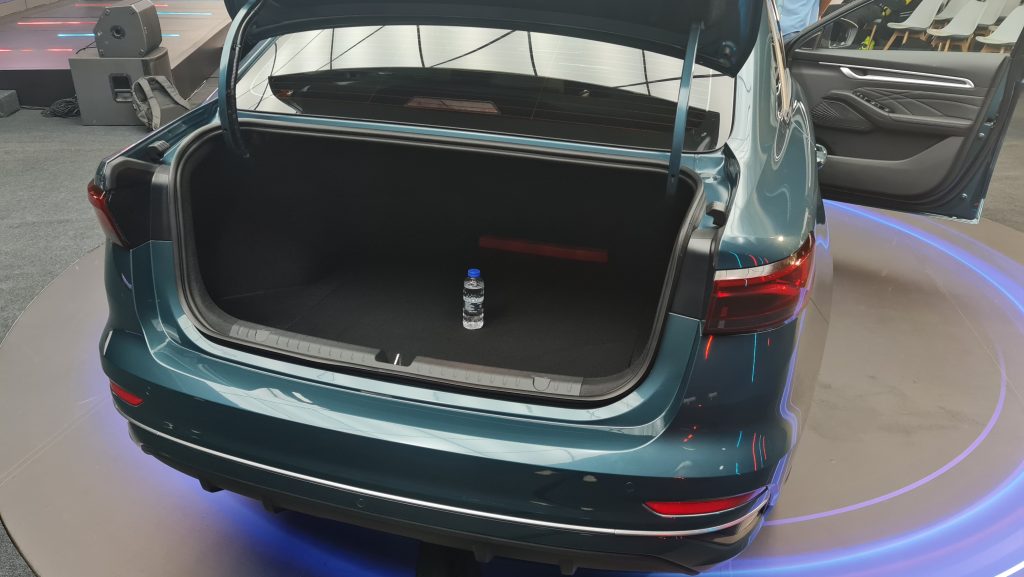 Though once again, in all fairness to Proton, the S70 is still big enough within for four lanky lads of over six foot. The more well-appointed Malaysian will probably also appreciate rather squishy and comfortable seats too, but having three abreast with those moulded outer rear chairs will likely result in massive discomfort for all involved.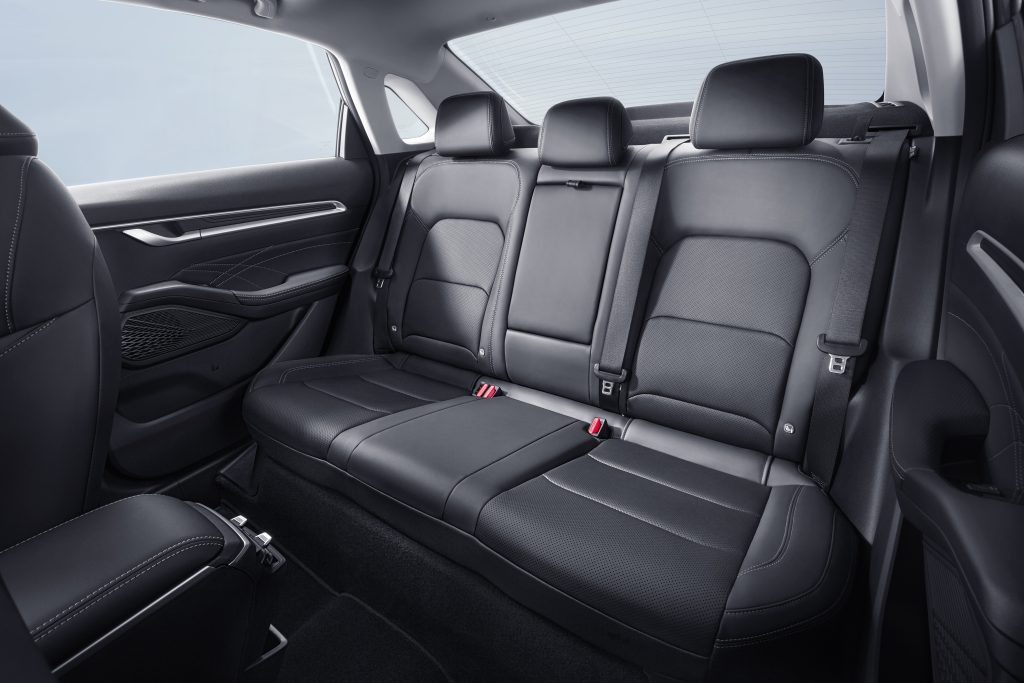 In its flagship trim at least as well, the S70 is rather filled to the gills with features. Among the creature comforts available on this top-tier spec are a wireless charging pad, powered driver's seat, 360° camera with a 3D display, a tyre-pressure monitoring system and a whole suite of active safety features, which is really what will probably seal the deal for most buyers actually.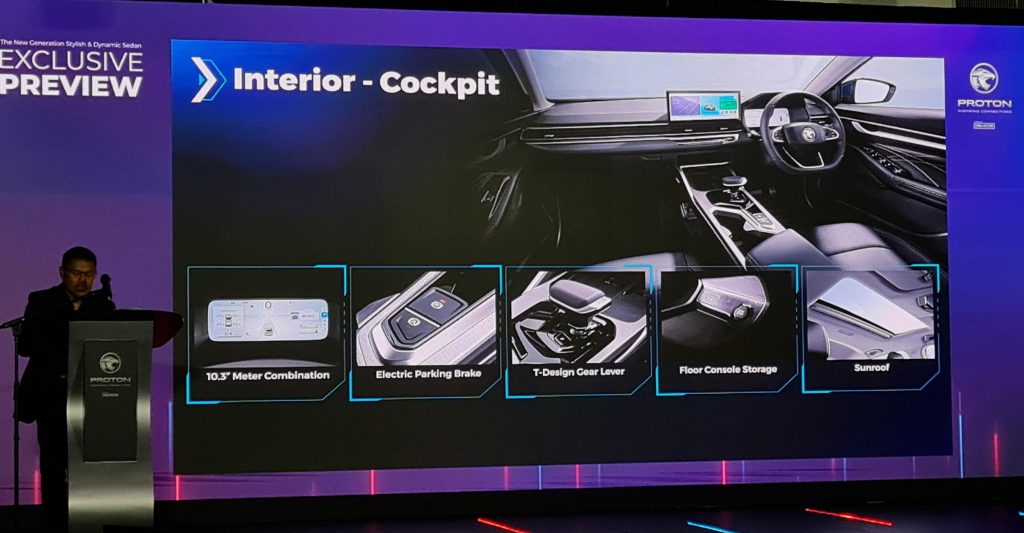 Safety
Improving on from the stellar safety tech list that began with the X70, the new S70 now nets a total of 12 assorted sensing equipment, that in turn apparently enables it to boast a class-leading 13 safety features with its Level 2 ADAS capability. The most impressive of which is what Proton touts to be its Intelligent Cruise Control (ICC), which is basically Adaptive Cruise Control (ACC), but now incorporates low-speed follow AND centring control too to automatically keep the vehicle within the centre of its lane.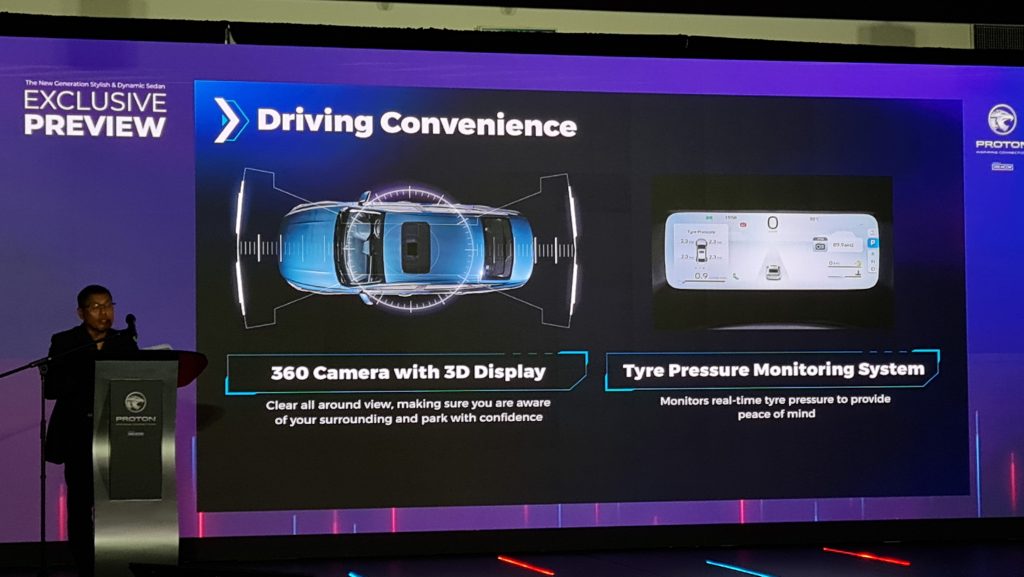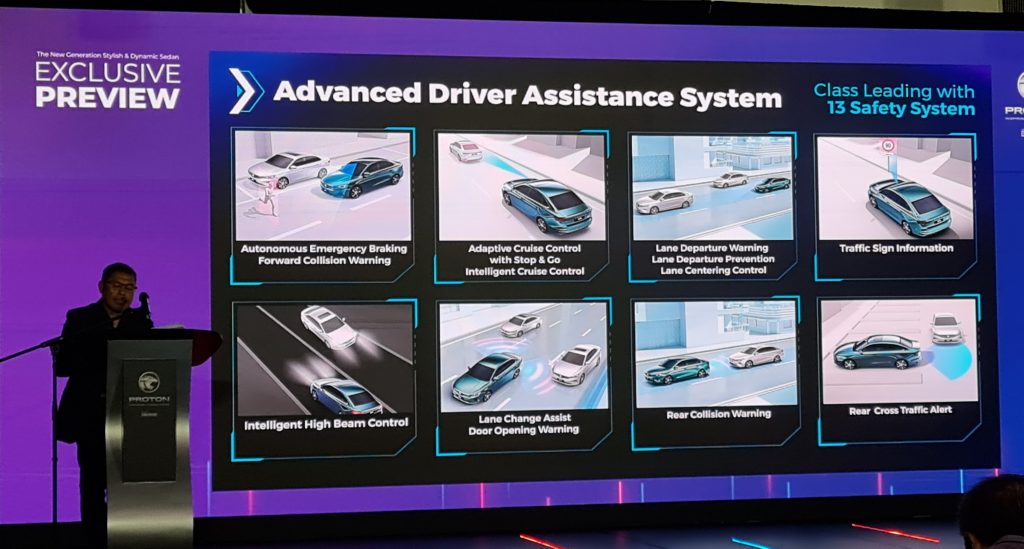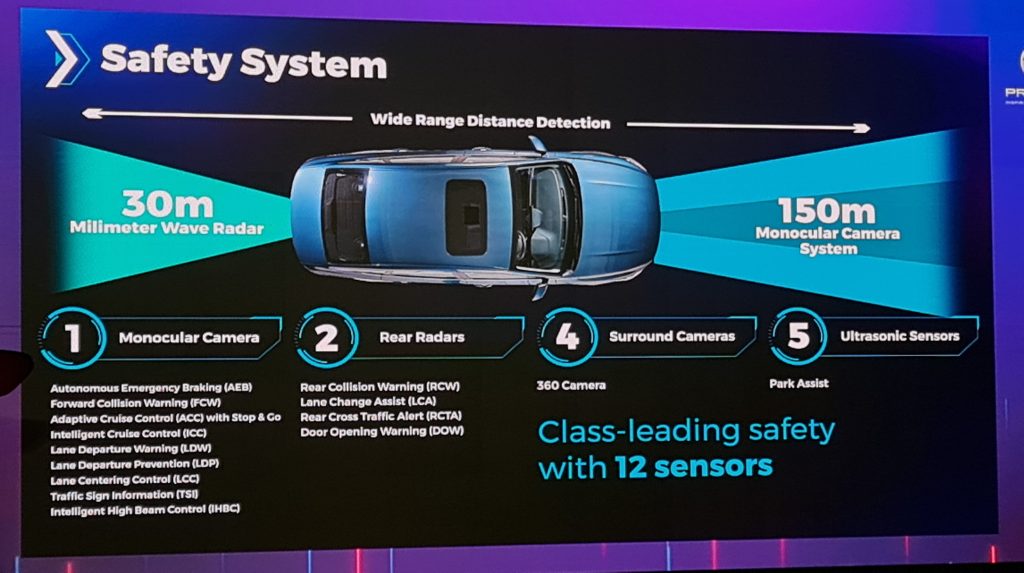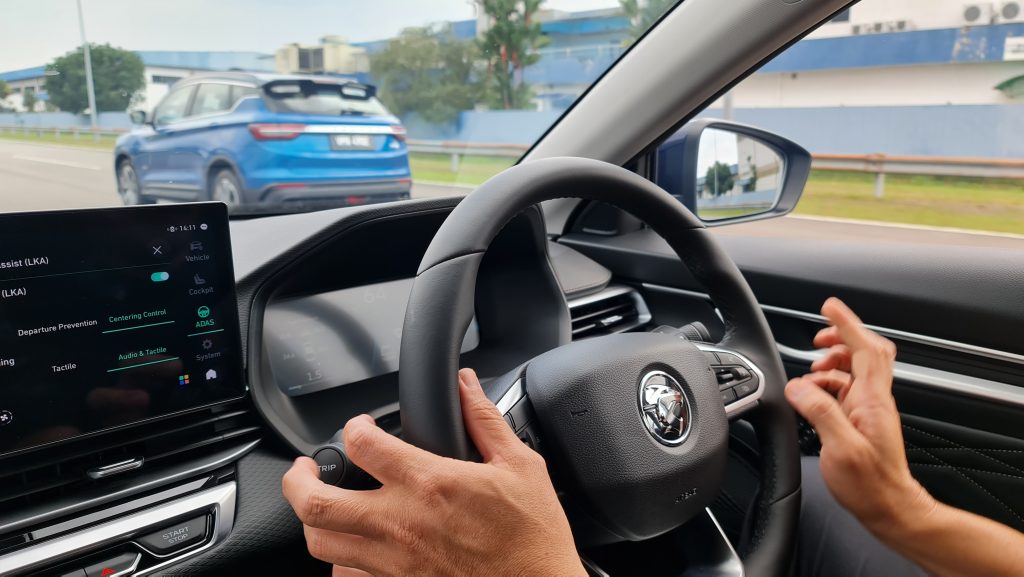 Driving Dynamics
Continuing on also from the recent slate of Geely Protons is for the S70 to be more than refined enough that no excuse regarding its price point needs to be given. Wind and road noise is minimal in this sedan, and it does remain rather composed when the over bumps, with little body roll in the twisties too.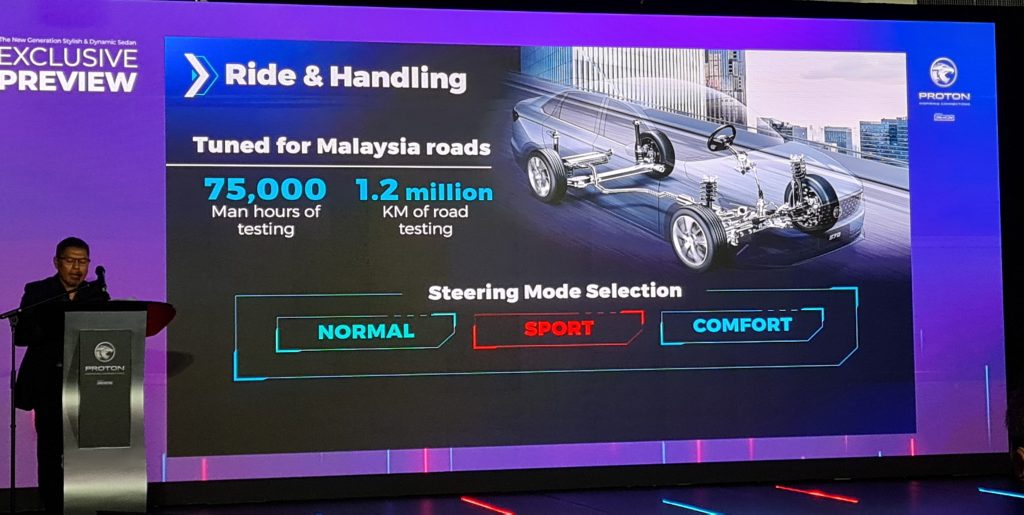 Long gone are the days of a well-weighted Lotus steering feel in Protons however, with the three available modes of the electrically-assisted steering being light, lighter and lightest. It's brakes too have an overly sensitive braking point for my tastes at least, with many gradual and supposedly gentle stops made during the (admittedly short) allocated test drive session ending up as quasi-emergency brakes. 
On the flip side of stopping meanwhile, the 1.5-litre turbocharged three-pot under the hood — which outputs a headline worthy 150 PS and 226 Nm of torque — is also similarly as excitable as the brakes. Though perhaps as a consequence of tuning or just the test course that was prescribed by Proton, it unfortunately did not give me the confidence for said engine to be ideal out on the road…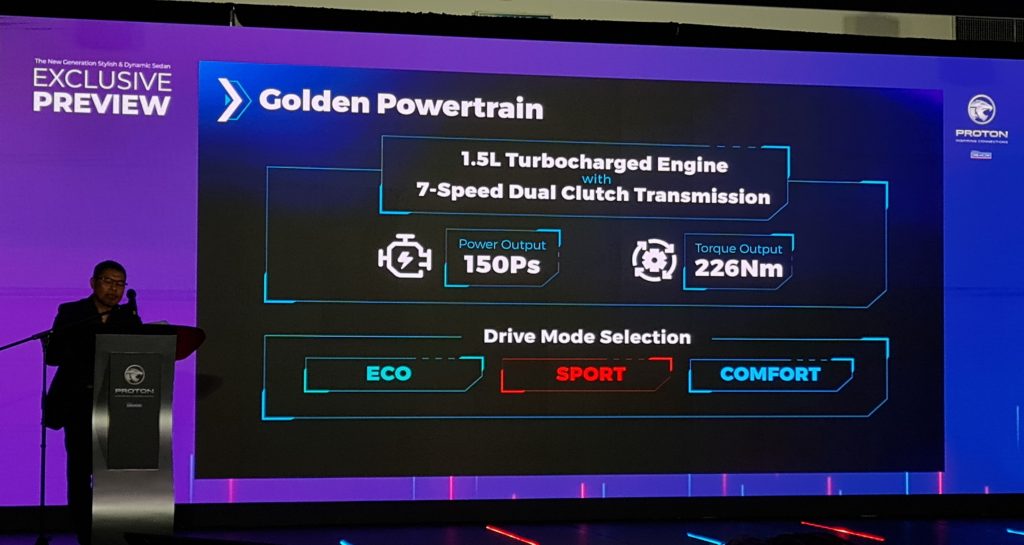 Now why I say this is because I found the engine to be over-eager on the boost, especially when just pootling around the prescribed course at more sedate speeds. Much like an excitable dog that is constantly tugging on its leash, this constantly zealous sensation may be fun in a hot hatch, but not exactly what is desired in a supposedly sensible sedan. And yes, the available sport mode was confirmed to be off at that time too. 
What is perhaps even more perplexing though is this sensation of over-eagerness from its engine to completely disappear once the S70 lines up for a traffic light grand prix. Mash the throttle from a standing start and you're then met with a dead zone that is not unlike experiencing an overwhelming amount of turbo lag, which basically then translates nothing happens till around 30 km/h. And by then the Honda City next to you will have already left you for dead.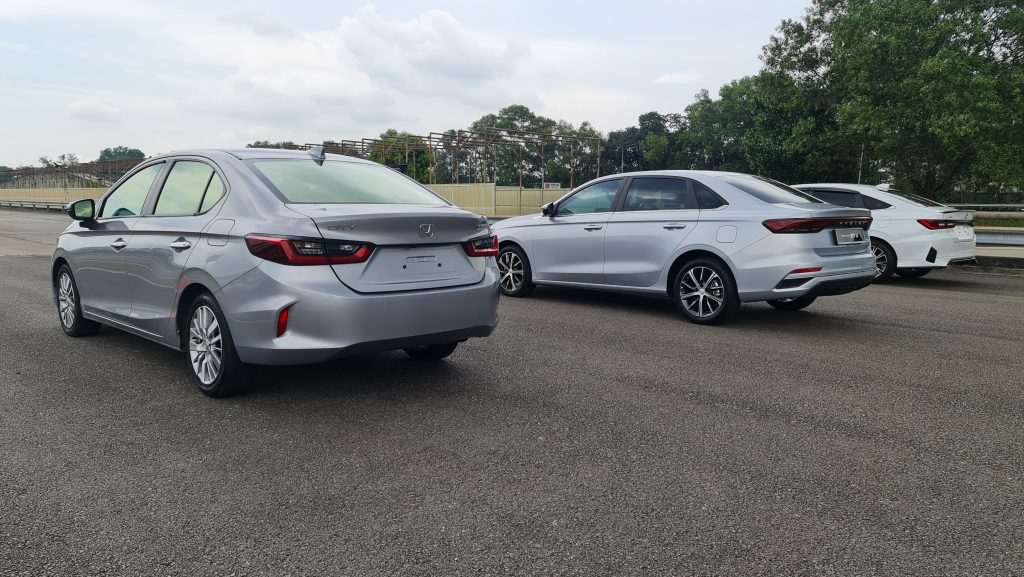 That said, Proton would very much like to point out that, thanks to its turbocharger, the S70 will eventually outpace said quick-of-the-line City and reach the century sprint in a very healthy sub-10 seconds. But much like its proclaimed practicality, the performance of this new S70 does nevertheless go to show again for Proton's promoted headline figures to not really be telling the whole tale with this sedan.  
And just being that little bit more pedantic too while on the topic of engines, Proton has, on the apparent grounds of cost and performance considerations, only fitted all S70s with the base turbo engine instead of offering the higher spec TGDI option found on the higher-end X50s. The Malaysian automaker has also emphatically stated that there is no electrification plans for this sedan yet, which does kind of put it even further on the back foot when it comes to comparing this surprisingly thirsty three cylinder (if the similarly-heavy X50 is any indication) to its main competition's fuel-sipping naturally-aspirated four-bangers.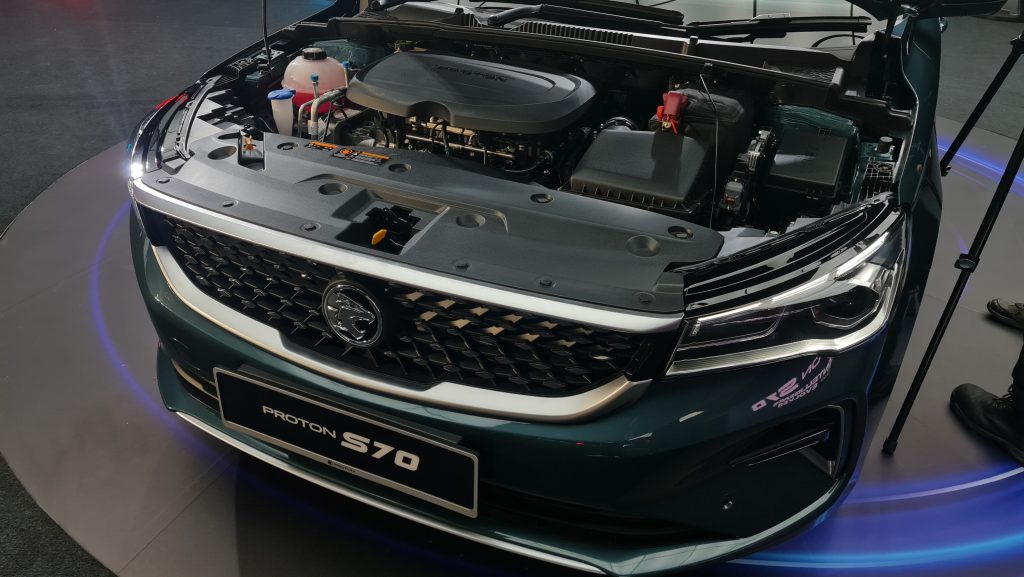 Final Thoughts
Given that all these words are being typed out while still not knowing the price of the S70 yet, it is hard to give it the immediate thumbs up that its other Geely-rebadged siblings have received upon initial preview. This is especially when considering for this Proton to (either smartly or stupidly, it remains to be seen) been positioned right in between two segments with completely differing price tags. 
If however as alluded by one of the Proton higher-ups to be 'a Corolla car for Vios money', then, as mentioned in the conclusion way above now, this S70 should really be on the list of cars to at least test drive for anyone out there in the market for a Vios or a City. In fact, those considering a Corolla or a Civic too should at least give the S70 a look-see to just see if you could live with a slightly smaller car and save yourself a presumably healthy chunk of change in the process.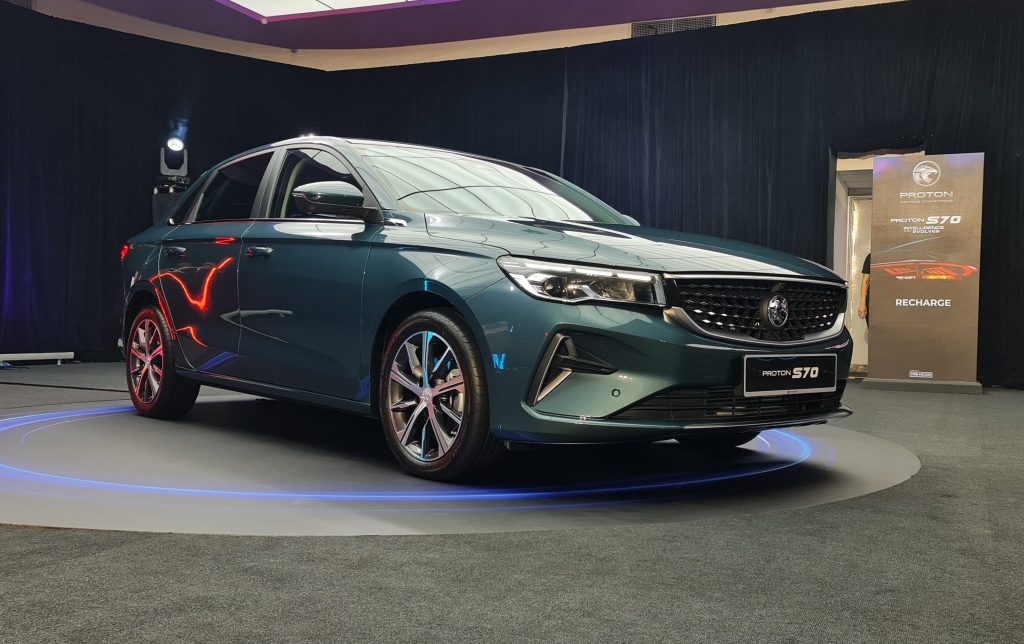 It is a decent enough car after all, with many superficial features being enough to mask its various inadequacies to the majority of its potential buyers. Though it has to be said that Proton is perhaps once again delusional (see a theme here?) in its goal for there to be 2,000 – 3,000 people who are going to want this sedan every month, especially when taking into account that the hot-selling X50 compact crossover has monthly sales figures that barely crested the 2,500 mark. 
And while on the topic of the X50, here lies the nub of Proton's sales problem with the S70, and actually go some way in explaining its insistence on dubbing this sedan as a C-segmenter relative to the B+ segment it really is. The compact crossover has after all highlighted for its cars to only sell if it undercuts its direct rivals (the HR-V in this case) in terms of price, but with the S70 being nearly the same size and likely price as its closest City and Vios competitors now, the question will now then be whether its kit (and perhaps more likely its marketing department) can convince Malaysians to go for this Sino-Malaysian product instead of the usually perceived more 'premium' and certainly more aspirational Japanese alternatives.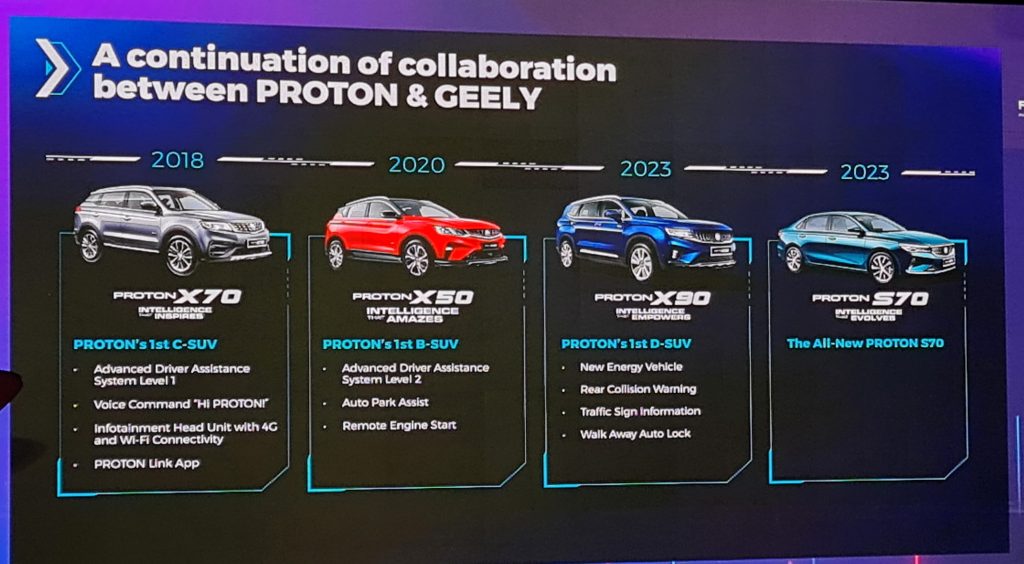 Just banging on that patriotic drum again as well, the S70 marks the fourth proton to be essentially a rebadged Geely. And perhaps partly due to its long gestation period, it is starting to feel as if its Chinese overlord are currently using Malaysia as a dumping ground for its somewhat stale designs. 
One final food for thought for the road too, the S60 name actually perfectly settles the sizing identity crisis of this new sedan. But alas, Volvo has beaten Proton to the punch on that by some two decades…