Automotive
News
Xiaomi SU7 Breaks Cover As The Smartphone Maker's First Car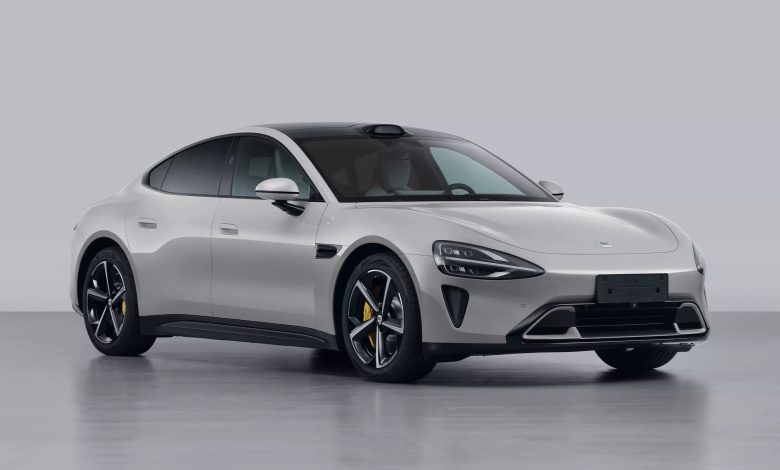 This sleek new Xiaomi EV will go on sale in China early next year. 
While the Apple Car is still a figment of Tim Cook's imagination, Xiaomi meanwhile looks to set to launch its first EV already. A project that was announced not too long ago in 2021, this sleek new SU7 will expand the Chinese tech company's product portfolio far from just its current smartphones and home appliance offerings. 
To be sold under the Beijing Xiaomi brand in recognition of BAIC (Beijing Automotive Industry Holding Co Ltd) being the ones who actually built this EV, it is worth highlighting that the SU7 has technically not been officially unveiled yet. Instead, what is seen here is details and photos from China's Ministry of Industry and Information Technology (MIIT) that is currently homologating this new car for its eventual sale.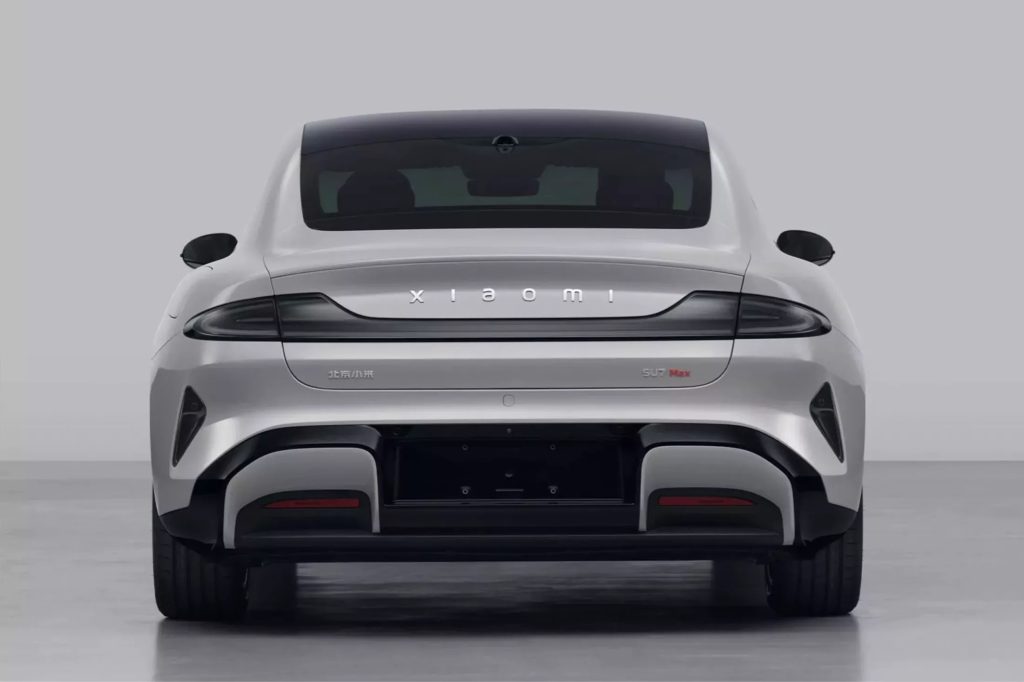 Full details regarding this EV therefore is still not to be available thus far, but what is nevertheless known is that the SU7 is almost the same size as the IONIQ 6. Funnily enough too, its swoopy silhouette and rear ducktail aesthetic is especially reminiscent of said seek all-electric Hyundai sedan. 
The Xiaomi does however bring with it headlights that have a hint of McLaren 720S to them, in addition to what appears to be an available LIDAR sensor right above its windshield. Buyers apparently also get a choice of 19- or 20-inch wheels, as well as an active rear spoiler in the higher of the three available trims with this new EV.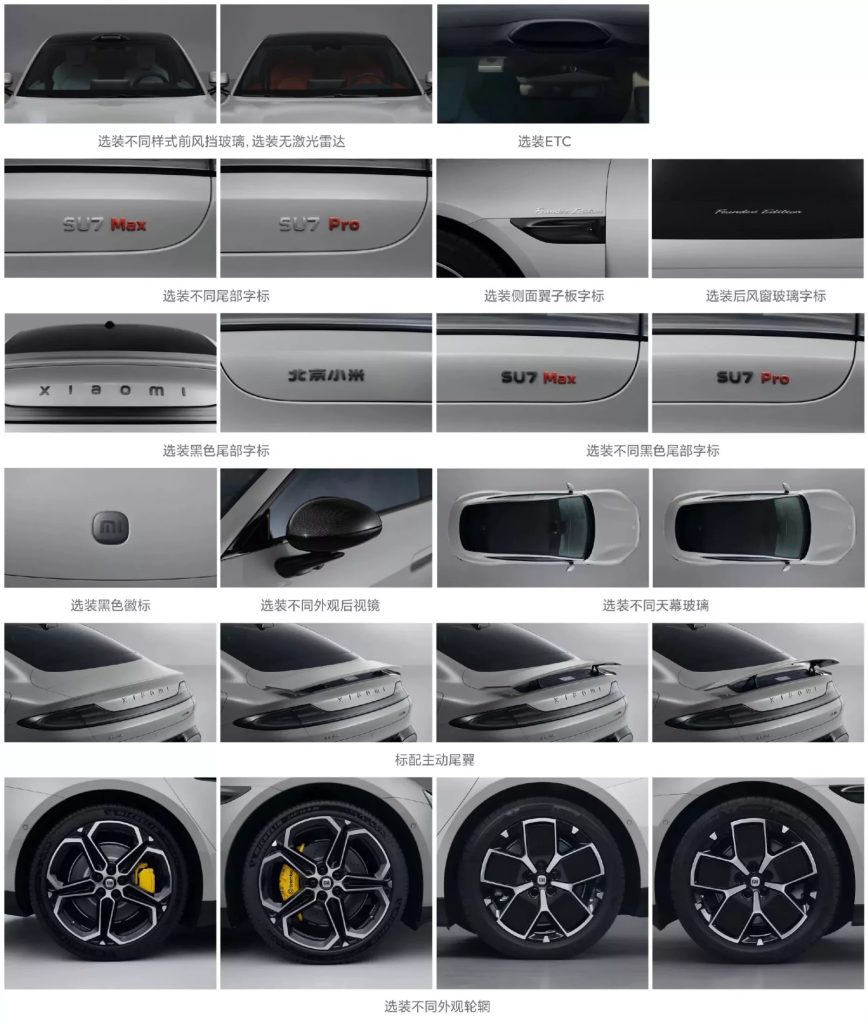 Rather expectedly too, the higher-end variants of this Xiaomi EV will net more power to reap the benefits of said active spoiler. It is reported in the homologation documents for the base powertrain of the SU7 to feature a single 220 kW rear-mounted motor which tops out at 210 km/h, while an optional AWD setup adds on a powerful front 275 kW drive unit to make a combined 495 kW and yield a 265 km/h top speed. 
Unfortunately however, an earlier leaked report that suggested for the SU7 to feature a 1.5-litre range-extender has not materialised in its homologation documents. Interior specs of this EV is disappointingly not made public yet too, but it is reported for this Xiaomi EV to be running an in-house operating system dubbed HyperOS that ought to provide the seamless integration of phone and car.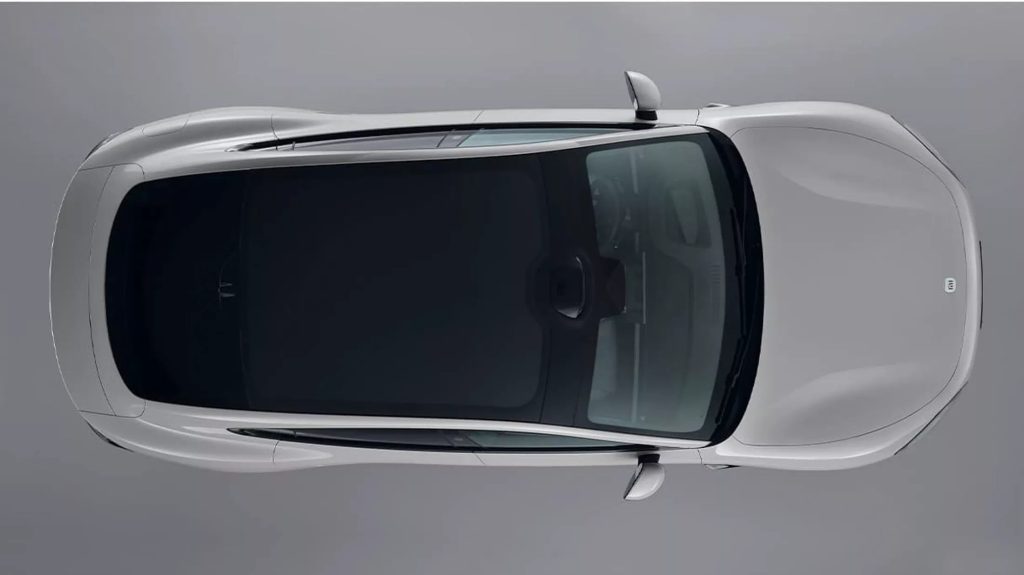 A closer look at the photos also reveal for the SU7 to net a panoramic glass roof, and a camera on the car's B-pillar that might just suggest a smartphone-style facial recognition unlocking function. These details however will likely only be officially confirmed once this Xiaomi EV launches sometime in December, with deliveries of it then supposedly commencing in February 2024.