Reviews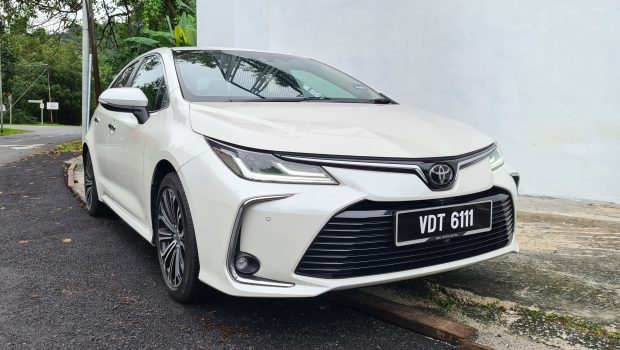 Published on April 22nd, 2021 | by Joshua Chin
0
First Drive Impressions: Toyota Corolla 1.8 G
The Toyota Corolla: A literal car if there ever was one, but it is all the better for it. 
Ah the Toyota Corolla, a white good in car form if there ever was such a thing. Especially in this white colour you see here, this car could easily be grouped in the same category of an appliance, such as a washing machine or a fridge. 
Having said that however, this is precisely the reason as to what makes the Corolla such a great tool. Selling over 46 million units since its launch in 1966 and becoming the best selling automotive nameplate in the world. 
Nevertheless, with this most recent 12th generation of Corolla, Toyota themselves have since claimed that it wants this new model to be more 'eye-catching, and fun to both ride in and drive' than its all its other previous iterations. So has this all worked out?
In short, no. 
Then again though, that is precisely the reason as to what makes this Toyota Corolla so good.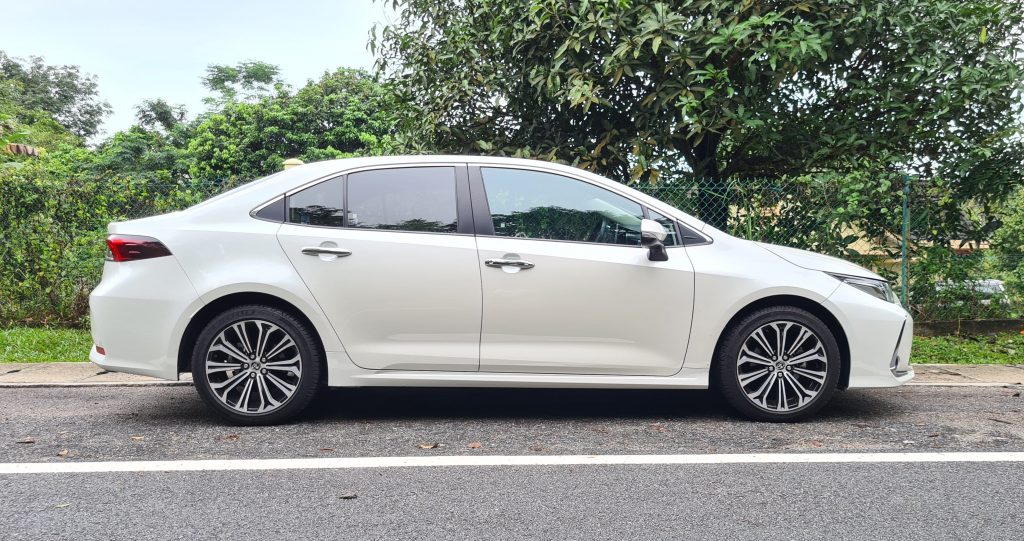 The weak
Focusing on what is not so good on the Corolla first of all, the main complaint with this particular Toyota will probably be its handling. 
Its overly light electric power steering makes it feels as if the steering wheel connected to the front wheels with a bungee cord. Add to that a roly-poly ride and a floaty front end at higher speeds, and it is should go without saying that this isn't a car to satisfy the inner speed-freak with an ambition of speeds above what is legal in Malaysia.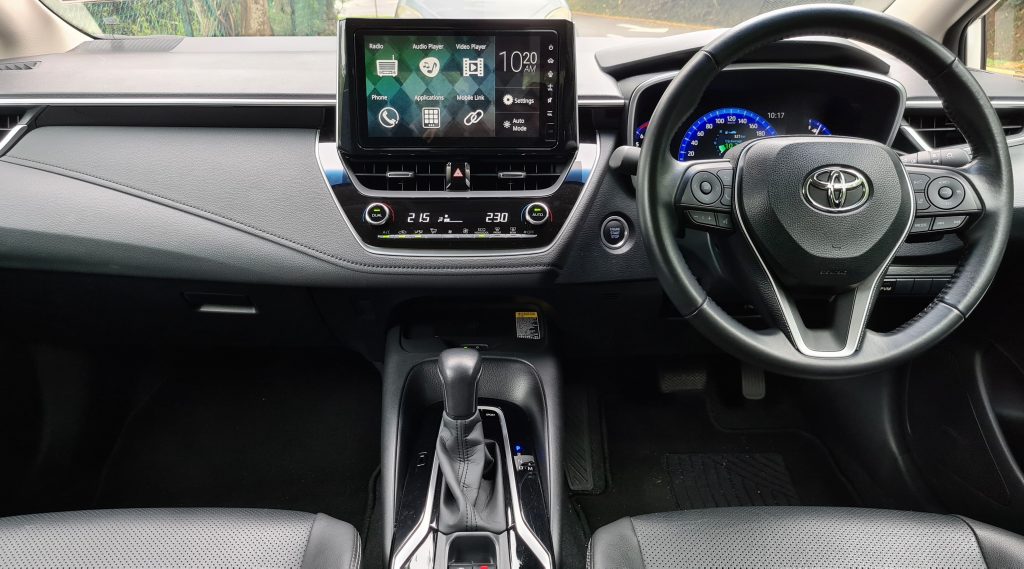 This point then leads me neatly on to the performance of this Toyota. To call it lacklustre is perhaps a tad too cruel to the Corolla, but it isn't exactly a lean, mean speed machine either. 
With 139 PS and 172 Nm of torque on tap, the 1.8 litre naturally aspirated four-pot mill that is mated to a  7-speed Sequential Shiftmatic CVT isn't exactly a weakling on paper. In practice however, it does just that little bit of effort to get this 1,365 kg sedan up and going to any reasonable speed. Moreover, this particular powertrain combination gives off the vibe that it isn't exactly all too happy to be pushed to its maximum potential, which just so happens to lies only at the very top end of the rev range.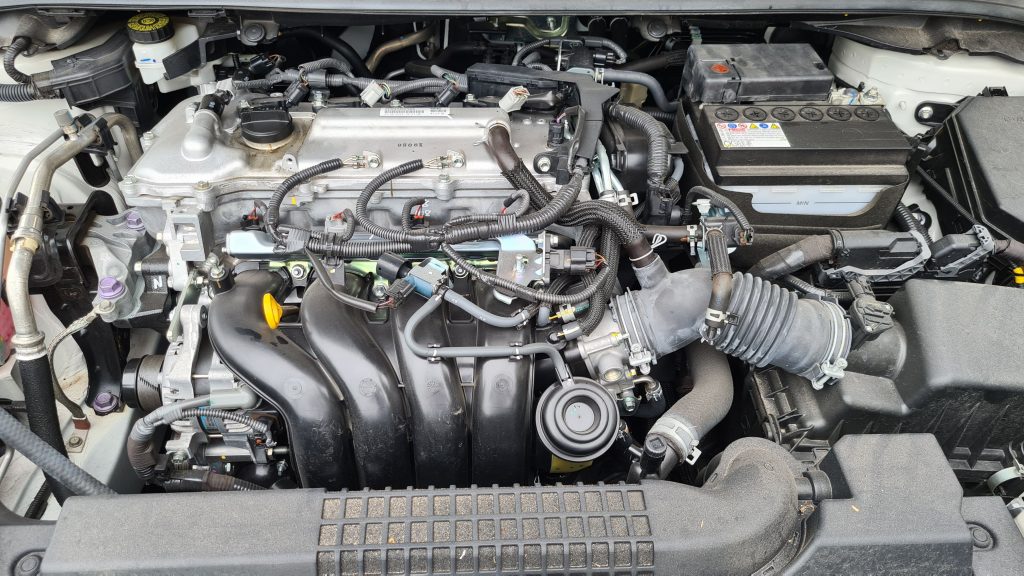 Another criticism to be levelled against the Toyota would be that of its styling.
Now don't get me wrong, the Corolla is a handsome looking car. In my eyes at least too, I may even go so far as to say that there is not a bad angle on this sharply-styled car.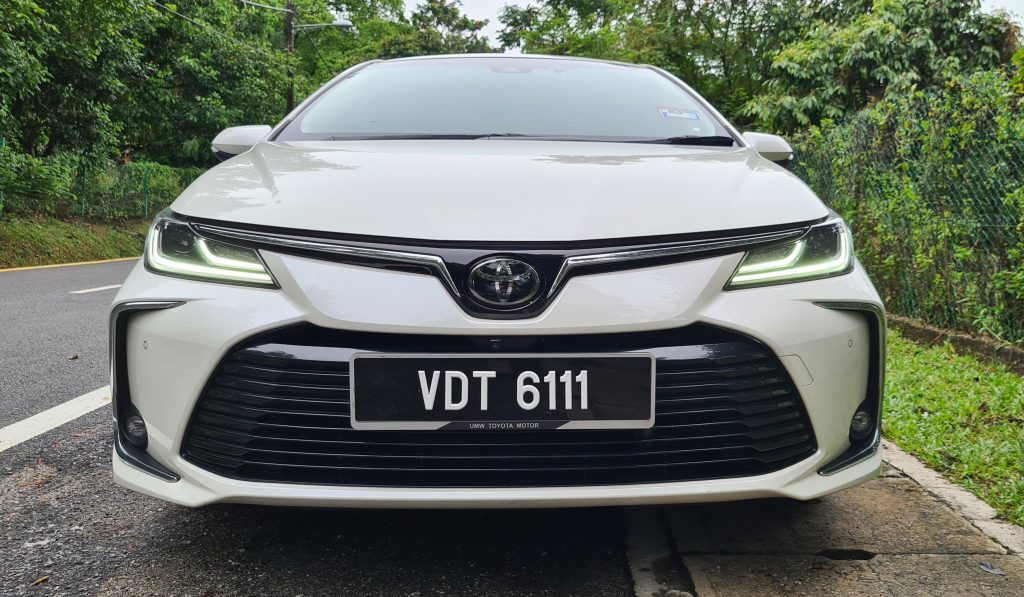 Having said that, Toyota however has somehow managed to make this sharp looking design look boring when taken as a whole. In fact, this new-shape Corolla is such a car that blends into the background to the point you don't even notice how many of these cars there are on the Malaysian roads right now. 
Continuing on the topic of the exterior aesthetic, manoeuvrability too becomes an issue due to its swoopy styling. Thanks to the sloping front end, it turned out to be quite a challenge to gauge the extremities of the Corolla, with me having to more than once rely on intuition (and some guesswork), or putting it into reverse and resorting on the 360º surround view camera in order get it out of a tight spot.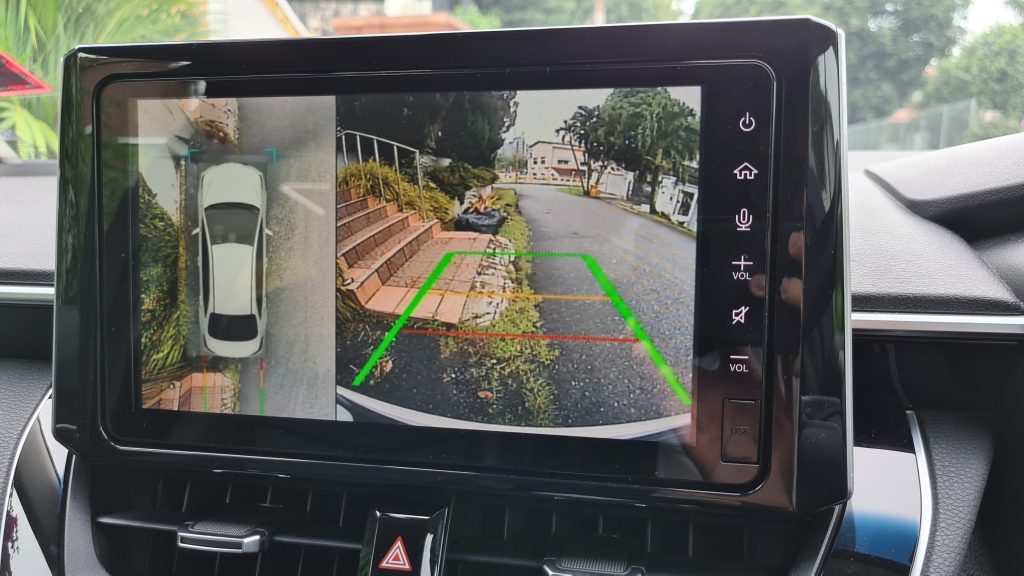 The Strong 
Putting all the negatives aside and moving onto the Corolla's strong suits, it would be remissed to mention the fact that comfort is definitely its trump card. In fact, the cabin comfort the Corolla offers perhaps the main reason to buy one of these Toyotas.
While handling may not be its forte, but the ride comfort on this Toyota totally is. I am not one to say its like a Rolls-Royce, but the adjectives that are to be used to describe the ride quality are certainly interchangeable between this Corolla and a Phantom.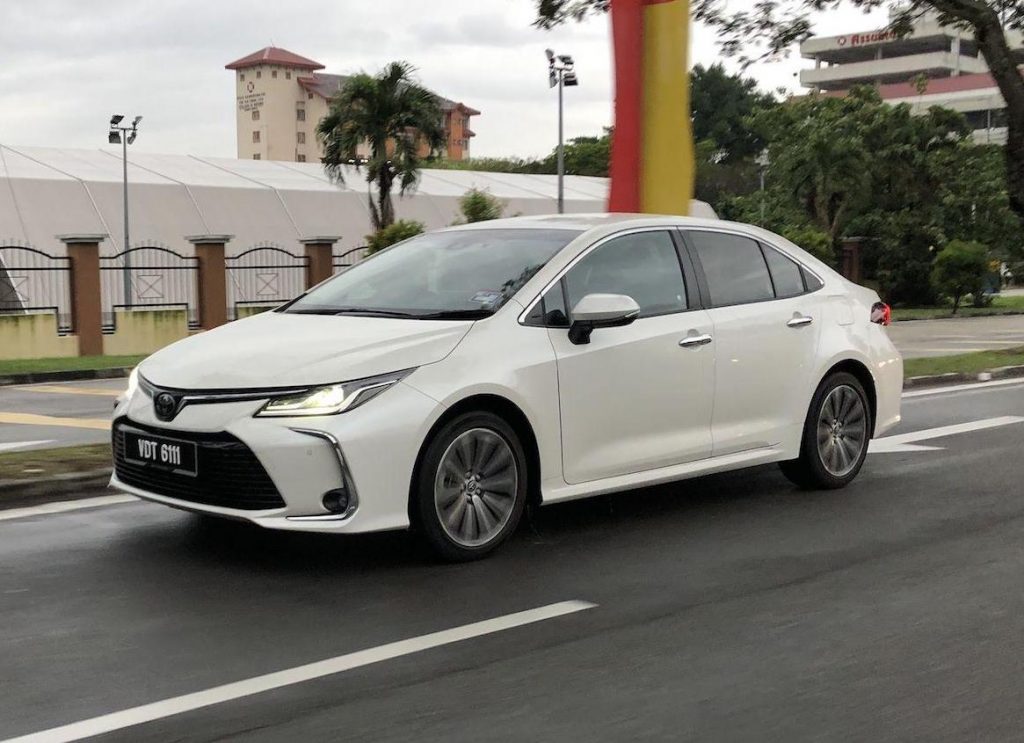 Furthermore, while on the topic of that particular British luxury marque, another thing the Toyota has in common the Rolls-Royce is the serenity in the cabin. That is because it is not a word of a lie to say that the NVH damping on this car is many rungs above what is expected in this price bracket, with minimal to no intrusion of road, tire or wind noise into the cabin. 
Even as the speed (eventually) climbs or when the heavens really open up during a heavy downpour, the cabin still remained tranquil enough for a conversation could still be held in the cabin without anyone having to raise their voice. And for the ultimate proof of its serenity, upon first getting this car to test, I actually got in it thinking it was a hybrid, because the engine was really that silent when on tick-over.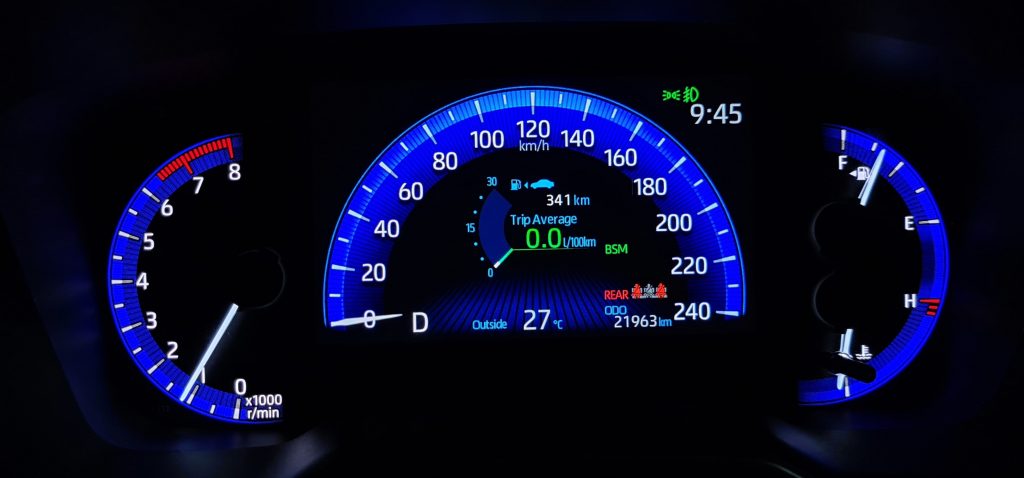 As for technology, the Corolla has all the tech you need, and nothing more. In terms of in-car tech, the 9-inch central infotainment touchscreen with integrated Apple CarPlay and Android Auto is an adequate enough system, with large graphics and an easy enough operation. The inclusion of a digital instrument cluster, powered driver's seat, an electronic handbrake and even a wireless charging pad too were nice-to-haves.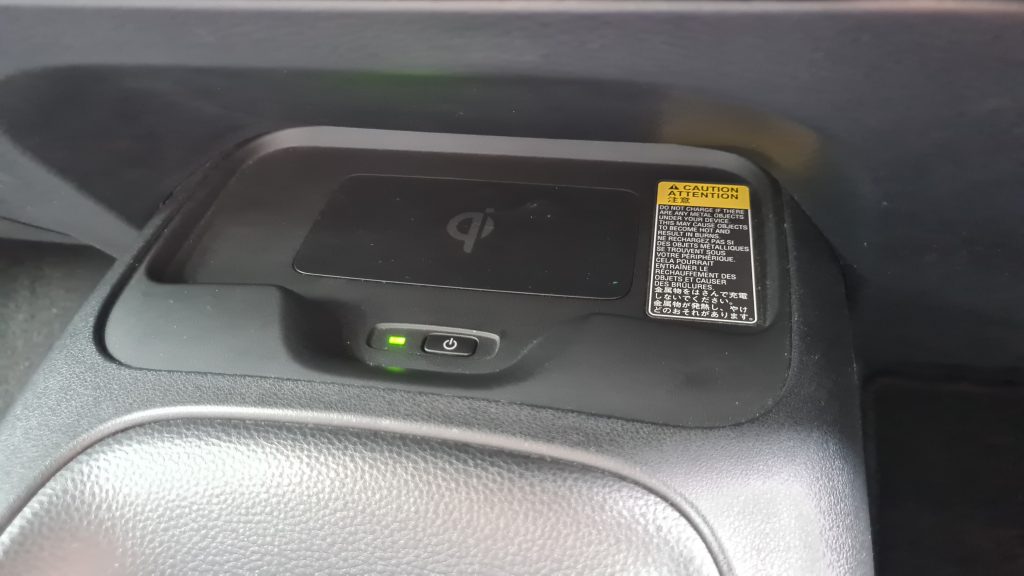 The Pointless
This particular category here is reserved only for the seemingly inconceivable notion of the inclusion of a SPORT mode and paddle shifters within what is very much a comfortable, laid-back cruiser.
Honestly Toyota, what were you thinking?
From my experience, the sport mode only seemed turned the dials red and turned up the noise of the engine when giving it the beans. The supposed accompanying performance improvements however were minimal to the point of indiscernible.
As for the paddle shifters, they do work as intended, but then again… why do you need them in the first place?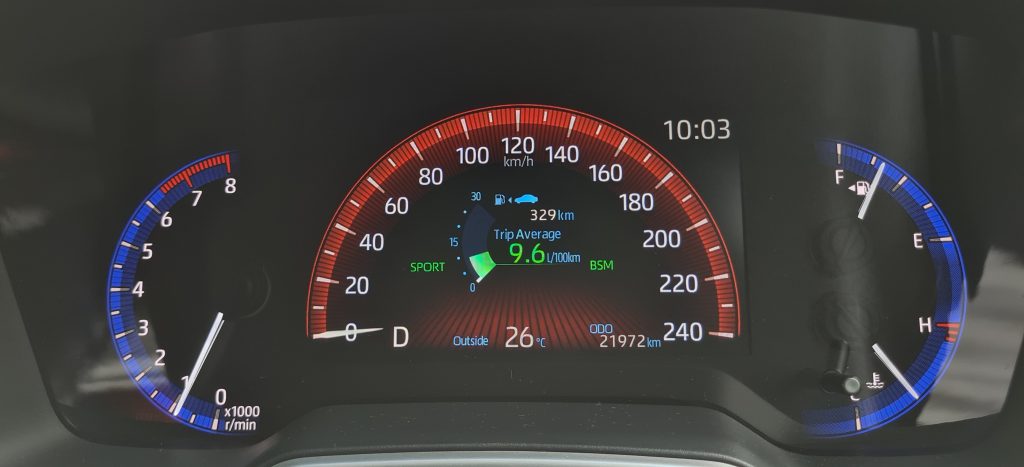 In A Nutshell
To summarise, it is clear to see that for all that Toyota claims the new Corolla to be 'eye-catching, and fun to both ride in and drive', what the Corolla does better instead is continue being the literal definition of a car: personal transport for getting from A to B.
And honestly, there is nothing wrong with that. 
Granted, an enthusiast will hardly touch this Toyota with a ten foot pole, preferring instead to go for either the cheaper, sharper Honda Civic or the premium Mazda3. To those however who value comfortable cruiser over corner carver however (which is a majority of the more mature motoring populous), the Corolla is undoubtedly the one to go for.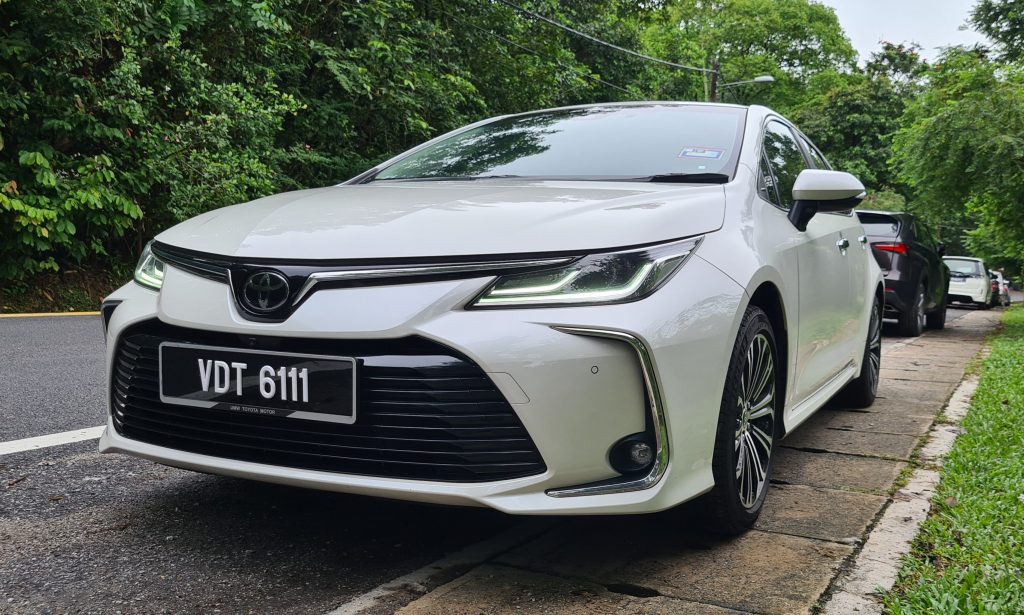 In fact, to the soon-to-be/newly retired who looking is splash a little bit of that newly-acquired EPF cash on a new final car to see him/her off, there is no better car for you than this particular Toyota. 
Look at it this way, the Corolla has seats that are cushy enough, a cabin that is serene enough, and a boot that is big enough for the your post-retirement activities. There is also even enough active safety tech on board to mitigate most of the careless mistakes that would inevitably be made when out on the road. 
Thanks to the funky styling too, there is a good chance that you'll be known in the family as the cool grandpa/grandma with the funky looking car. And speaking of those grandkids, with the inevitable Toyota reliability and an equally Toyota-esque (read: strong) resale value, your beloved cucu-cicit would thank you for leaving this heirloom behind, instead of the family china.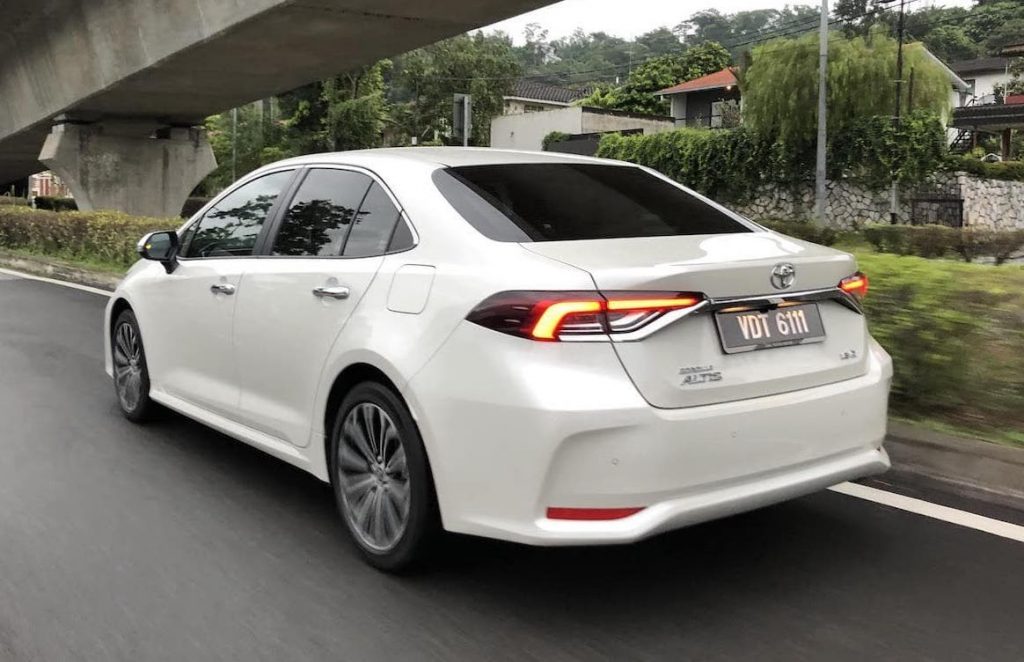 Odds and Ends
The reverse camera takes just a fraction too long to actually turn on after putting it in reverse.
You need to actually open the driver's door before all the doors unlock after switching the car off.
The keyless entry works perfectly fine for locking, but couldn't for the life of me discover how to unlock it without resorting to the key fob.

 

Rather handily, the media and alert volume separate on the infotainment system. Considering the segment of car, the standard six speakers are not too bad too.
Strangely, the boot release button is tiny little square off to a corner on the right hand side, instead of the usual central position in other cars.
The Dynamic Radar Cruise Control works at all speeds, which includes stop-and-go traffic. A godsend during rush hour.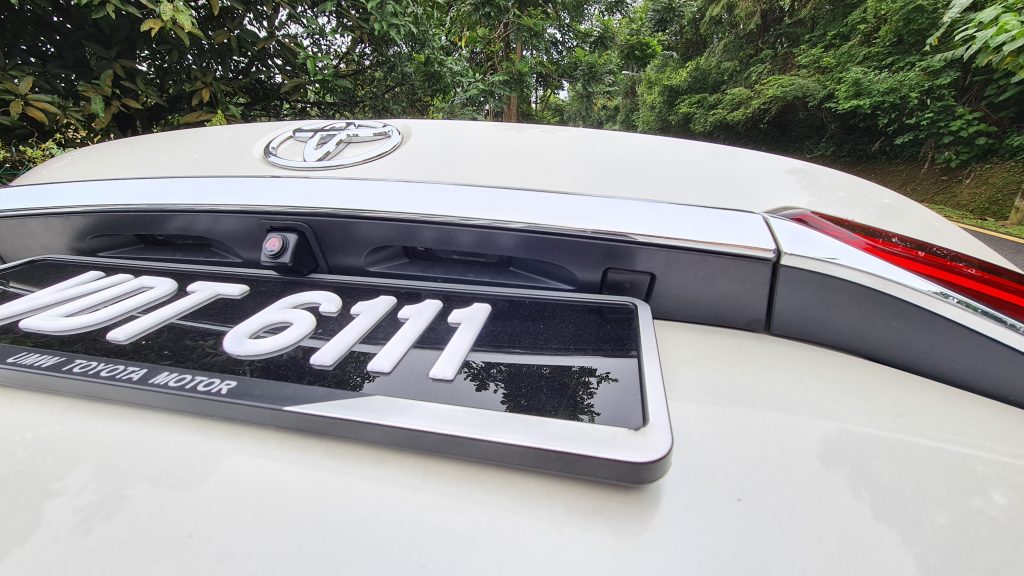 Toyota Corolla 1.8 G Technical Specifications
Engine: 2ZR-FE 16-valve DOHC with Dual VVT-i naturally aspirated 4-cylinder petrol
Displacement: 1,798 cc
Transmission:  7-speed Sequential Shiftmatic CVT with Paddle Shifters
Max Power: 139 PS @ 6,400 rpm
Max Torque: 172 Nm @ 4,000 rpm
Price: RM 134,505.00 (inclusive of sales tax)