Reviews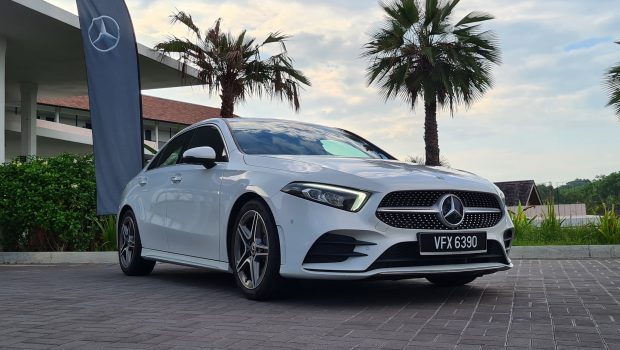 Published on May 18th, 2021 | by Joshua Chin
0
First Drive Impressions: Mercedes-Benz A250 Sedan
Is the smallest Mercedes-Benz sedan on sale today still a true-blue 'bahnstormer?
Despite the myriad of models they make currently, when mentioning Mercedes-Benz to anyone, most people would typically still have in their heads a traditional sedan wearing the three pointed star. That is because with cars like the C-, E– and S-Class being mainstays of the marque since way back then, the sedan has inevitably become synonymous with the brand.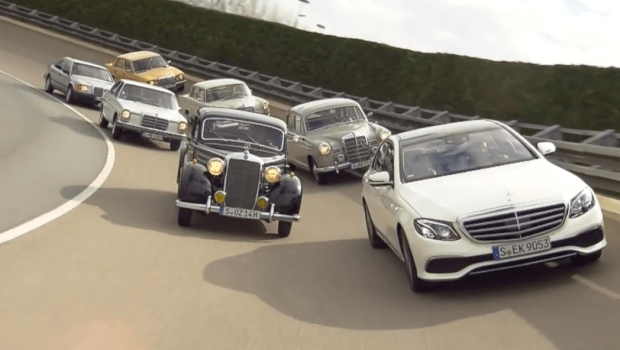 While these aforementioned iconic Mercedes model nameplates have been around in its current form for the best part at least 40 years already, there has actually been a new addition to the Benz sedan lineup recently in the form of the new A-Class sedan. Essentially a booted version of the latest iteration hatchback bearing the same name, this new addition to the ever-expanding Mercedes lineup is currently the most affordable route towards Benz sedan life.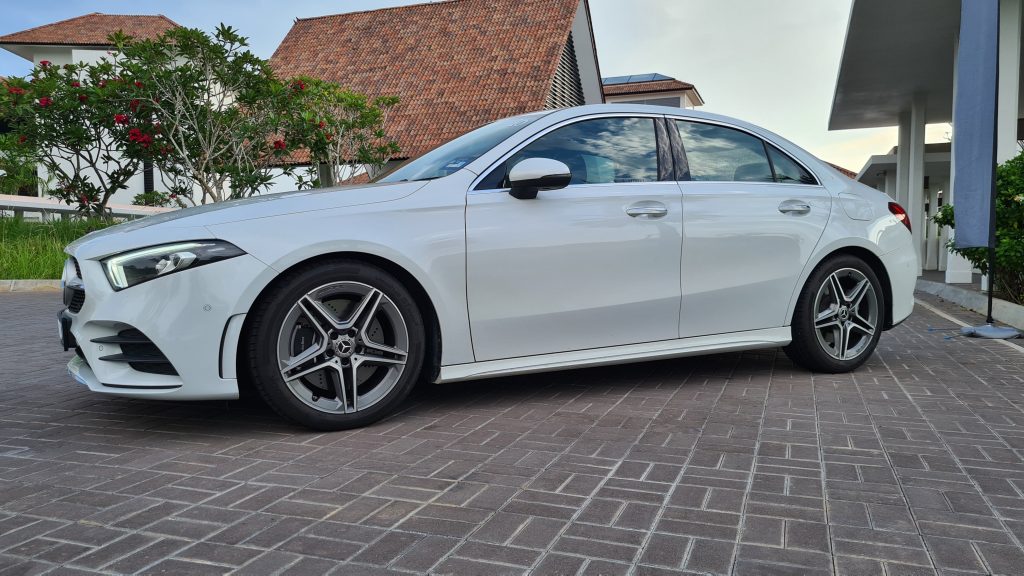 Now cheap it may be, but the question remains as to whether or not still a proper traditional Benz sedan? Well one of the easiest ways to answer this question is by seeing if this A-Class Sedan is a proper 'bahnstormer, because what good is a Mercedes sedan if it can't hold its own along one of Germany's famous highways with no speed limits?
With Covid restrictions in place however, there unfortunately will be no foreign trips in the foreseeable future to properly investigate this claim. Though a long (and legal) road trip down south along the North South Expressway did nevertheless serve as a decent alternative to the autobahn in determining if this baby Benz sedan still has the speed, refinement and presence to be worthy of both those honours.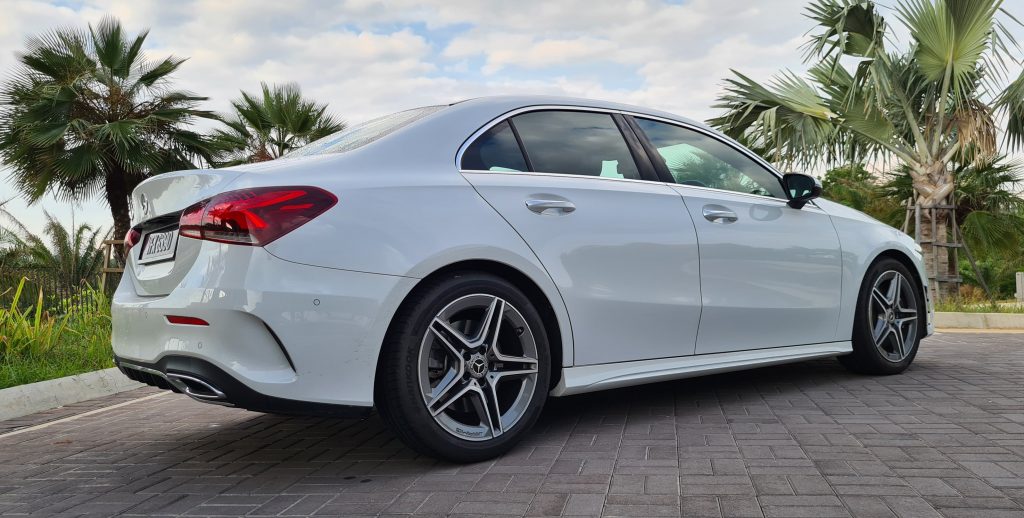 Speed
Starting first on the topic of speed, a proper Benz sedan needs to naturally have an adequate amount of it to even be considered for that title. Well with 224 hp and 350 Nm of torque on tap from its 2.0 litre turbocharged four pot under the hood of the A250 AMG Line variant on test here, this first criteria on its 'bahnstorming abilities could be said to be ticked with ease.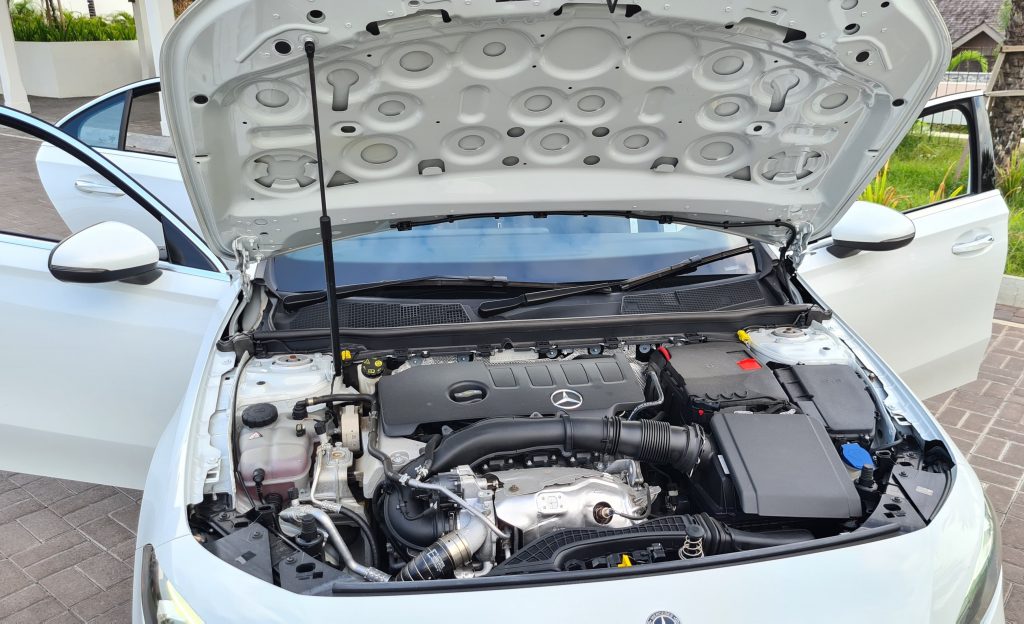 What is probably even more impressive about the A250's performance credentials is not only the fact that it is able to be deceptively quick from the get go (0-100 km/h in only 6.3 seconds), but more perhaps on how it continues to effortlessly pull right through to the higher end of the legal speed limit. All the way to what Mercedes-Benz claims to be a top speed of 250 km/h in fact, or to put it in another sense, the same (supposed) V-Max as every other good 'bahnstormer worth their salt out there.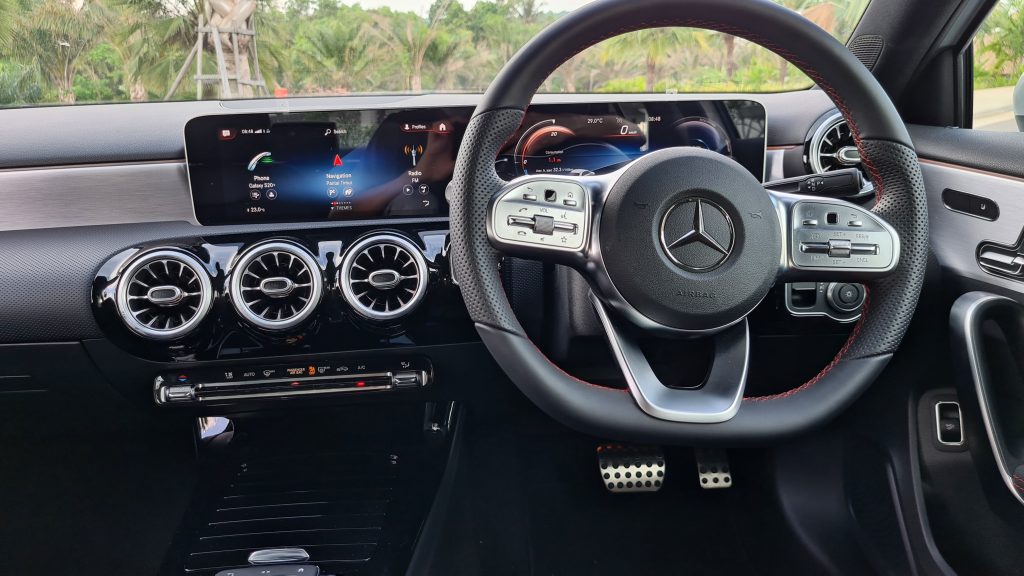 The way it gains speed however is not the only impressive performance aspect of the A250, as it does also manages to scrub off that speed with equally impressive efficiency. A feat that should be mainly credited to the larger brakes fitted up front over the A200 as part of the sporty AMG Line package, the stopping potential on this baby Benz sedan that felt like they could stop a speeding train had no issue bringing the rather large numbers on the digital instrument cluster right down to a more sensible figure upon approaching a speed camera.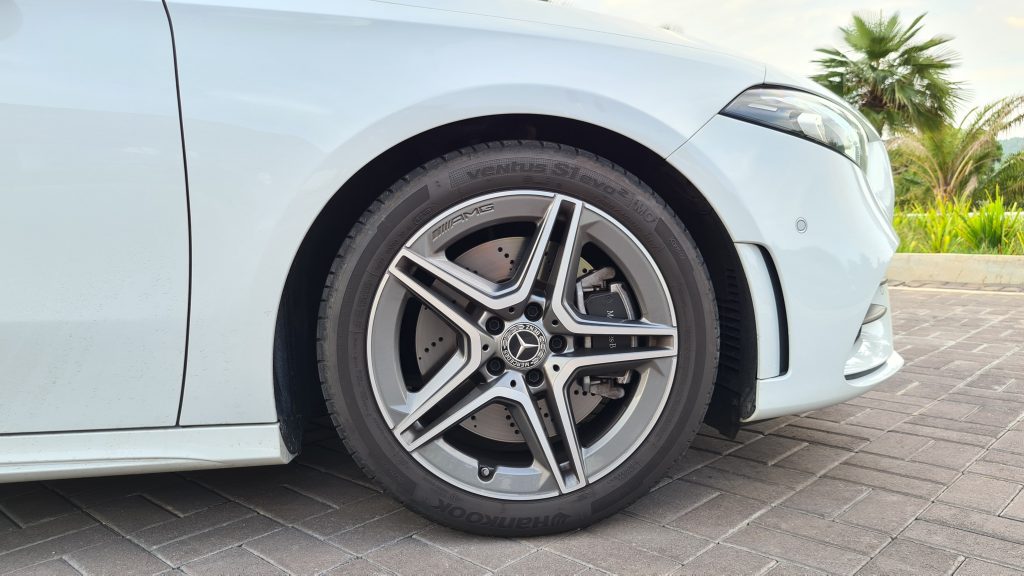 If there was one complaint in the braking department though, I felt it to be bit too grabby for my liking. Likening to an on-off switch, this in turn means that it does get a tad jittery especially when sitting in stop-and-go traffic.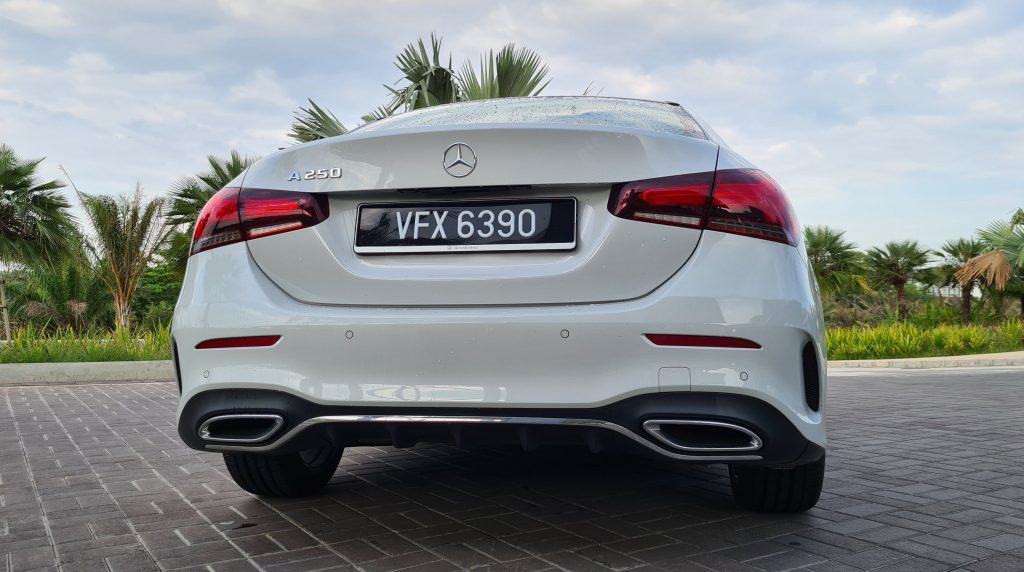 Refinement
As with how there are pros and cons with its stopping power, the ride and handling of the A250 also follows a similar narrative. 
Those who expect for it to glide over bumps and imperfections like an S-class will be sorely disappointed, as this baby Benz sedan instead features a firmer ride quality that is more akin to a hot hatch than a luxo-limo. And this is particularly considering that the A250 comes fitted with what Mercedes-Benz terms to be 'comfort suspension' and riding on rather fat regular non-runflat tyres wrapped around its 18-inch AMG-branded alloy wheels.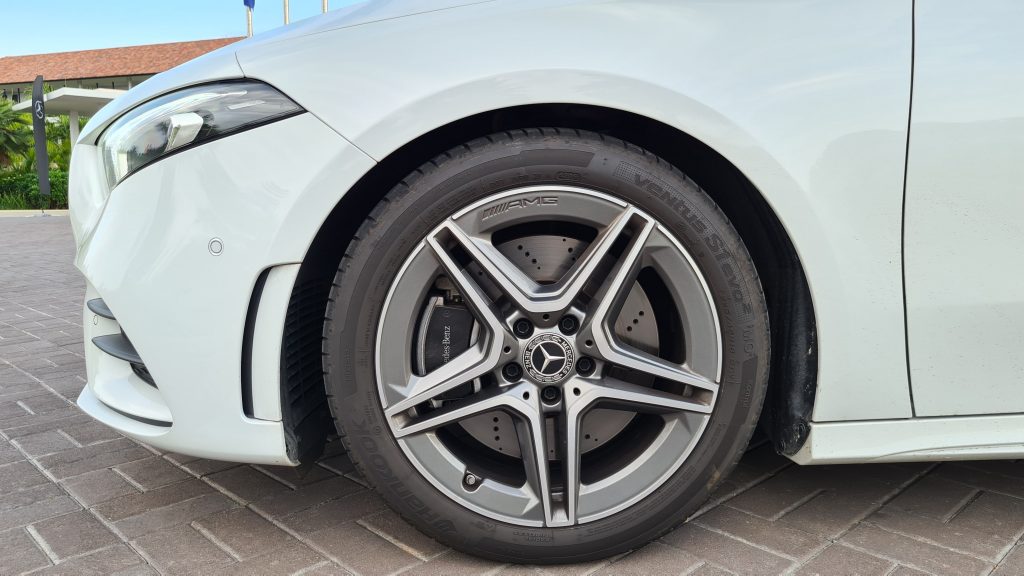 Having said that, this harder (but not crashy) ride does work in its 'bahnstorming favour, as the A250 remains remarkably stable when pushing it (hard) down the interstate highway. It is also a rather impressively refined experience too, with little wind, road or tyre road intruding into the cabin even speed, thereby allowing the occupant(s) within to rock out to some banging tunes emitted from the rather good standard sound system. 
Now speaking of rocks, the seats are about as hard as one too, though that is indeed par for the course of AMG sports seats. As for the rest of the interior meanwhile, the A250 comes with the typical Mercedes fare of premium materials and current tech, but sprinkled with a dusting of sportiness courtesy of the AMG Line package which adds a leather-wrapped flat-bottomed steering wheel, brushed aluminium interior accents and suede interior upholstery.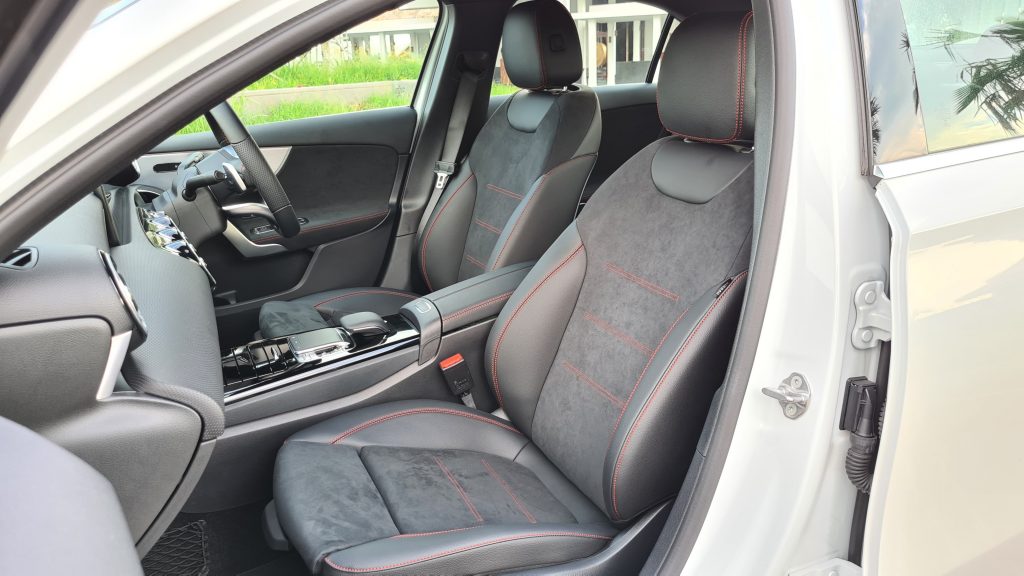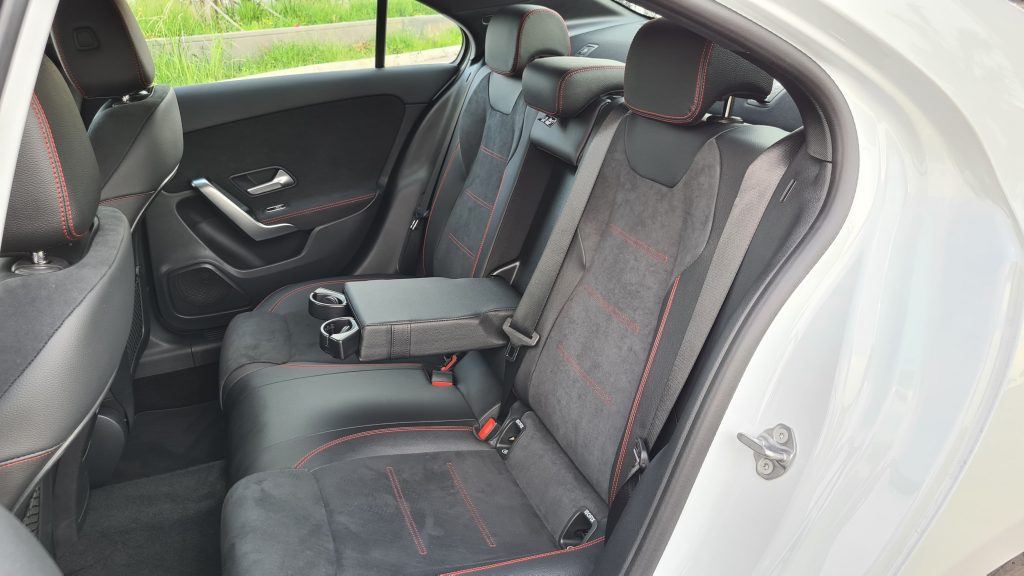 Just touching on the subject of interior kit a bit further, while the A250 is loaded with standard equipment (twin MBUX 10.25-inch digital instrument cluster and central infotainment touchscreen with Apple CarPlay and Android Auto integration, keyless go, and even heated front seats), it is however lacking the one important feature that is a must-have in all modern 'bahnstormers — adaptive cruise control. Other active driver aids like like blind spot assist are conspicuously missing too from this baby Benz sedan, though Autonomous Emergency Braking (AEB) and 7 airbags are present.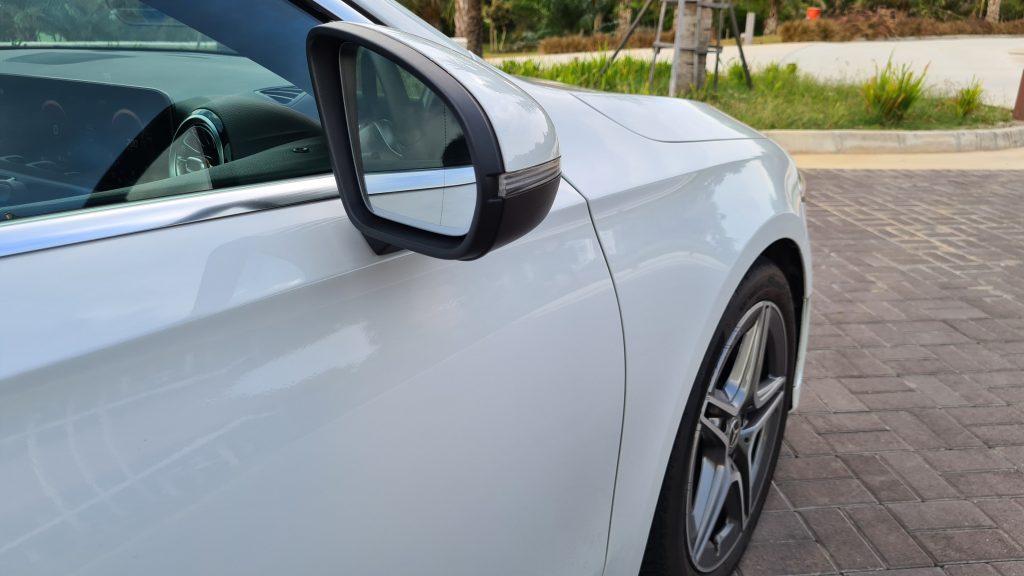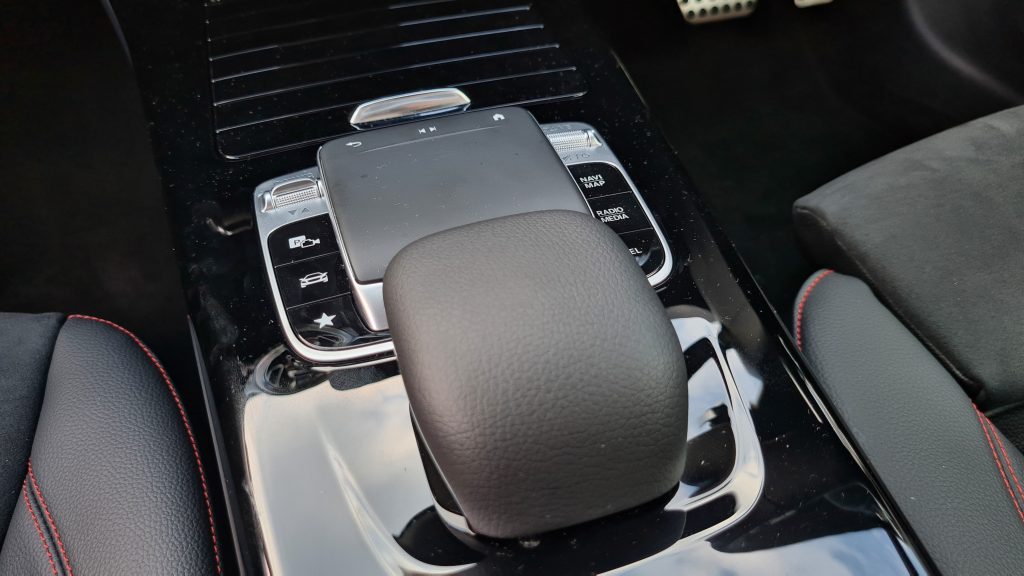 Presence
Moving onto the final main criteria of the A-Class Sedan's eligibility to be called a proper Mercedes sedan, we turn our attention to the exterior aesthetic of this baby Benz to determine if it has the presence of a true-blue 'bahnstormer. It is at this point where some might say it doesn't pass muster, with a passing reference to its diminutive dimensions.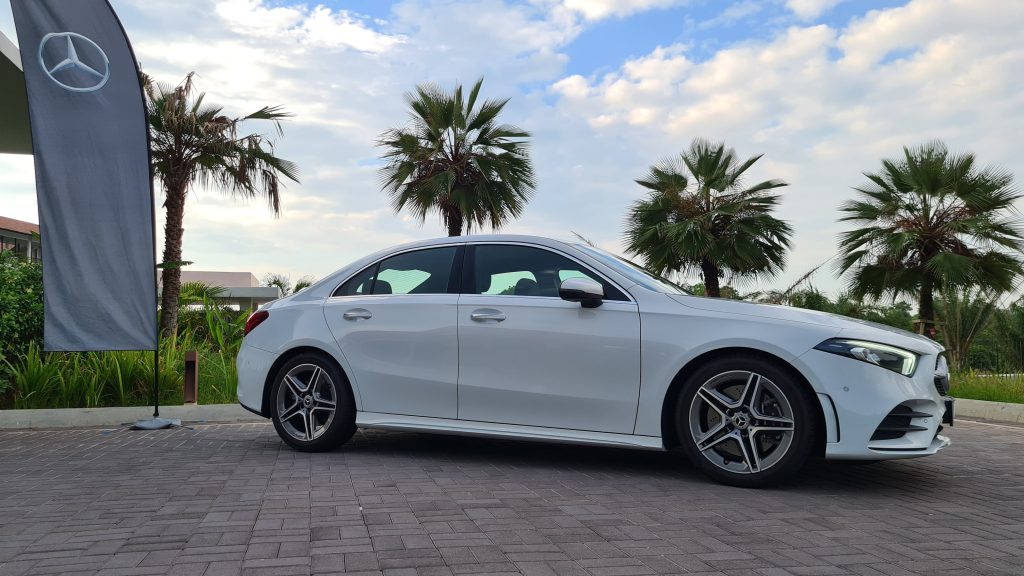 Speaking from experience however, compact it may be, but the A250's sharp and swoopy design nevertheless does a reasonably good job in letting other people know that you're coming through on the fast lane of the highway. Blindingly bright 'LED High Performance' headlights help too in this department, as does the massive three-pointed star inset within the more aggressive AMG Line front fascia of this particular variant.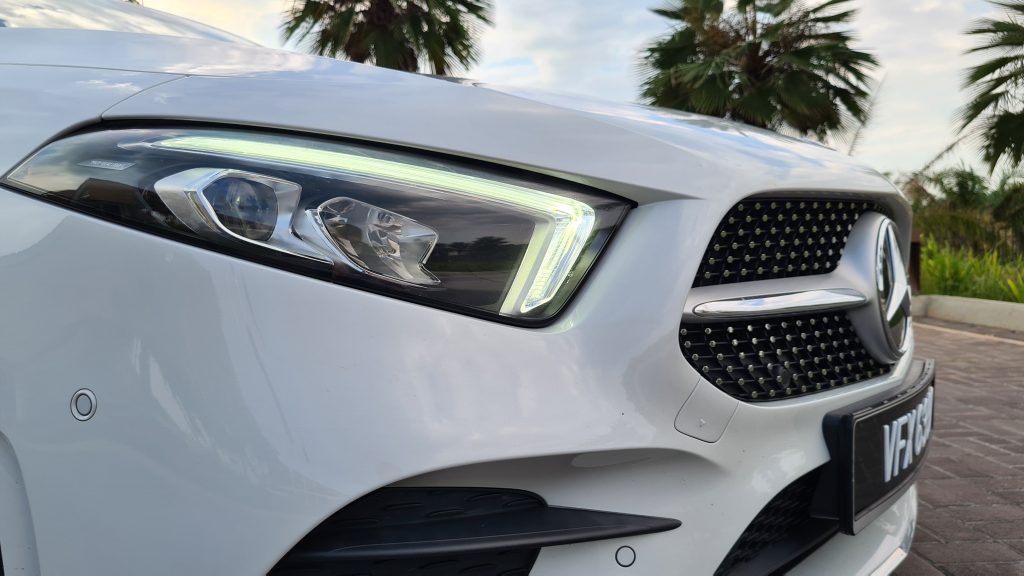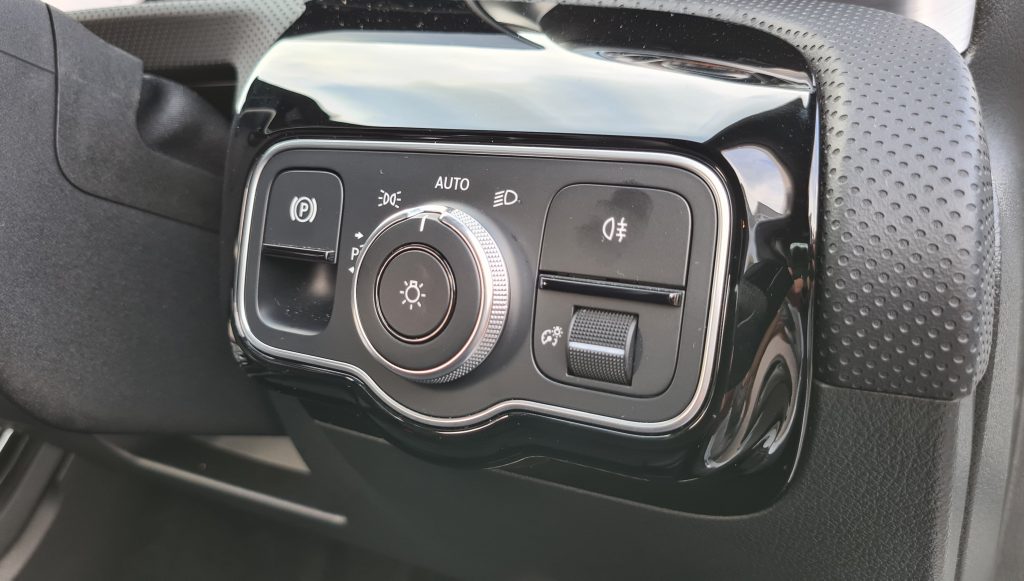 Though not hearing much of it from the cabin, the noise emanating from the rear of this baby Benz sedan sounds half decent too. Featuring a proper burble with few pops and crackles thrown in during snappy gearshifts from the 7-speed dual-clutch transmission for added excitement when giving it the boot (in Sport mode especially) out of a tollgate for instance.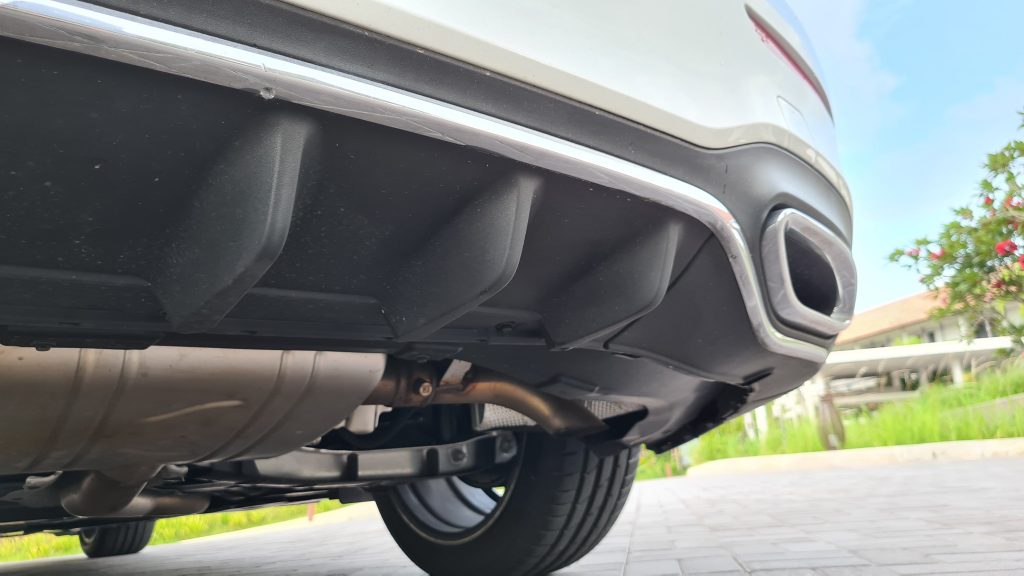 Conclusion
So in summary, is the A-Class Sedan a true 'bahnstormer? Well judging from how it got a tick in all the three main criteria laid out above, the answer looks to be a resounding yes. 
But is it a true Mercedes-Benz sedan then? Unfortunately not really, in my books at least.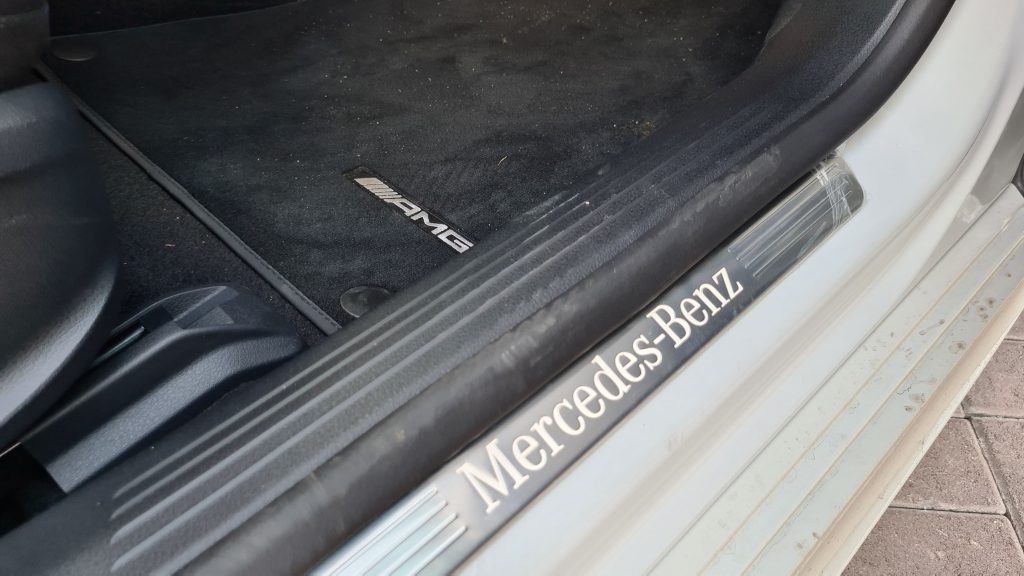 Don't take this the wrong way, as the A-Class sedan is still a really good car. In this particular A250 AMG Line trim level especially, it serves as a more practical (and perhaps classier) alternative to the current crop of hot hatches like the Volkswagen Golf GTI and Honda Civic Type R. 
There however lies the crux of the problem, as a proper traditional Mercedes sedan shouldn't really be competing against hot hatches. Though with the segment lines across the auto world getting increasingly blurred these days, perhaps it is high time for what defines a proper Benz sedan to be rewritten(?)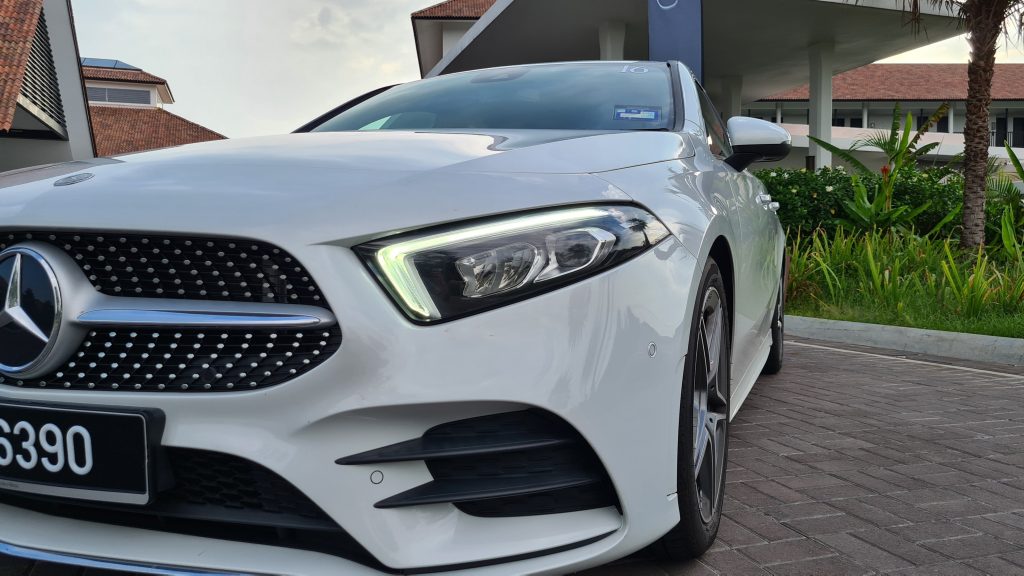 Mercedes-Benz A250 Sedan AMG Line Technical Specifications
Engine: 16 V DOHC turbocharged inline-four petrol
Displacement: 1,991 cc
Transmission: 7G-DCT dual wet-clutch transmission
Max Power: 224 hp @ 5,500 rpm
Max Torque: 350 Nm @ 1,800 rpm
0-100 km/h: 6.3 seconds
Top Speed: 250 km/h
Price: RM 259,255.33