Reviews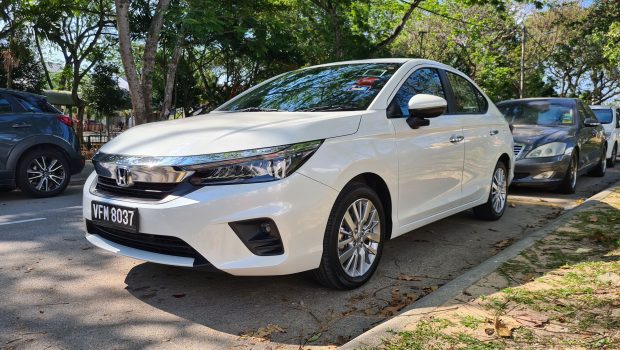 Published on March 24th, 2021 | by Joshua Chin
0
First Drive Impressions: Honda City 1.5L V
It may be wildly popular, but is the new Honda City actually any good? 
While perhaps the automotive headlines locally for 2020 was dominated by the fanfare surrounding Proton's new X50, another car that made had stellar sales last year was the new Honda City.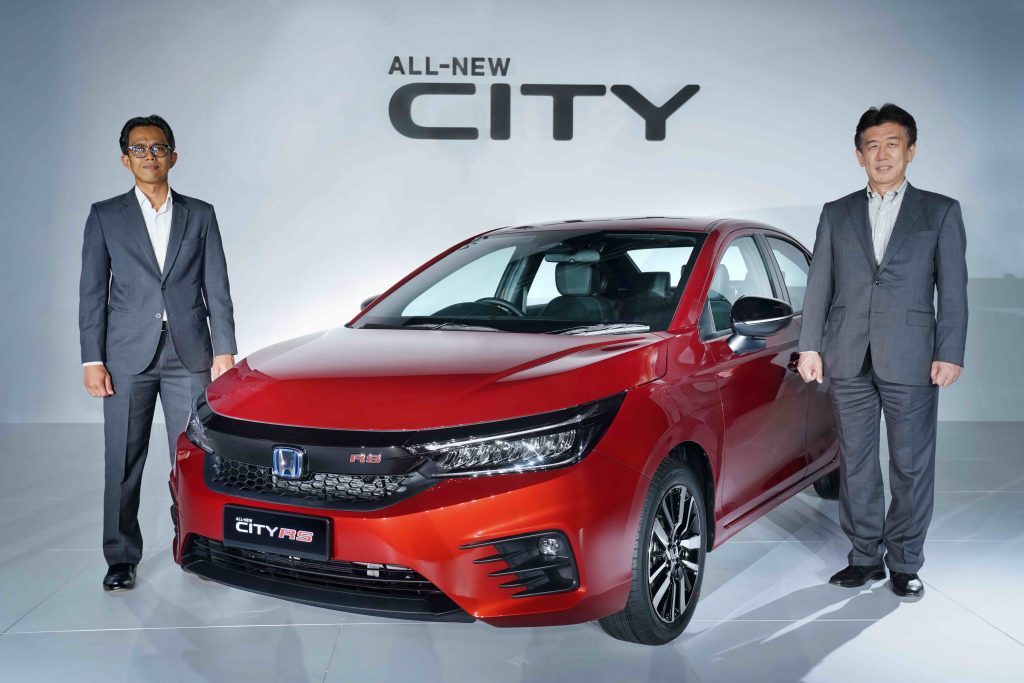 Arriving only late last year right before another round of restricted movement orders were announced, this fifth iteration of the City nevertheless soon amassed (tens of) thousands of bookings despite the circumstances and unsurprisingly managed to retain its non-national B-segment sedan sales crown. Having said that, while this Honda compact sedan went down a storm with the Malaysian motorists, but is it actually any good?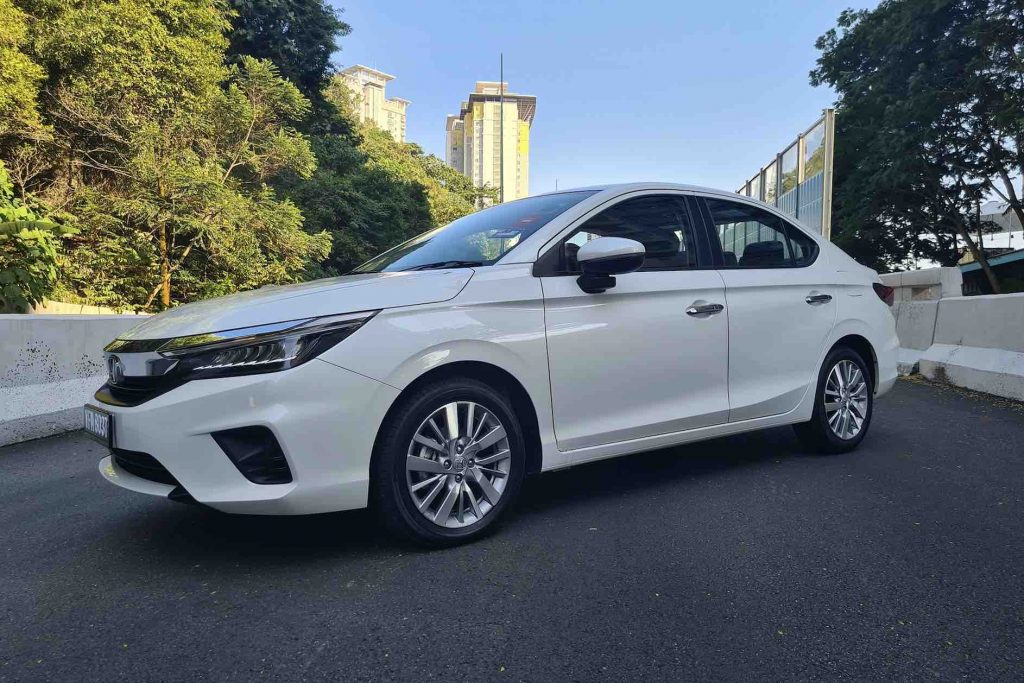 Well the short answer to that question is, yes. For sensible people at least, which is essentially the vast majority of prospective City buyers anyway.
To further elaborate on this point, the reason why I state that the City is good for sensible people is because this newest generation has improved on all the sensible areas that the majority of buyers care about: refinement, comfort, economy, technology etc. The trade off though with the City growing up is that the signature Honda pizzazz is sort of missing from this latest iteration.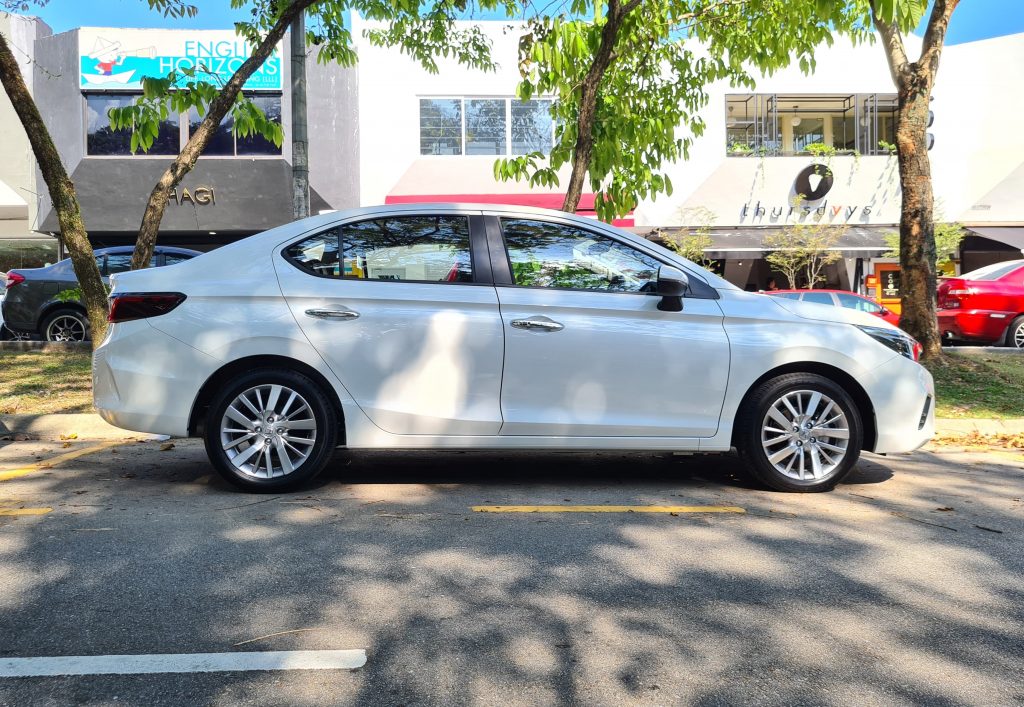 Now to the majority of buyers, this wouldn't matter one single bit. To the tiniest minority of people who think that they are getting a product that has the faintest echoes of an NSX or a Type R through this City though, you might just be getting your hopes up for nothing. 
An example of this aforementioned point will be the handling characteristics of this new City. People who enjoy a drive might probably where Honda's front wheel drive handling prowess has gone to, as it is safe to say that the City doesn't exactly offer the best of driver engagements.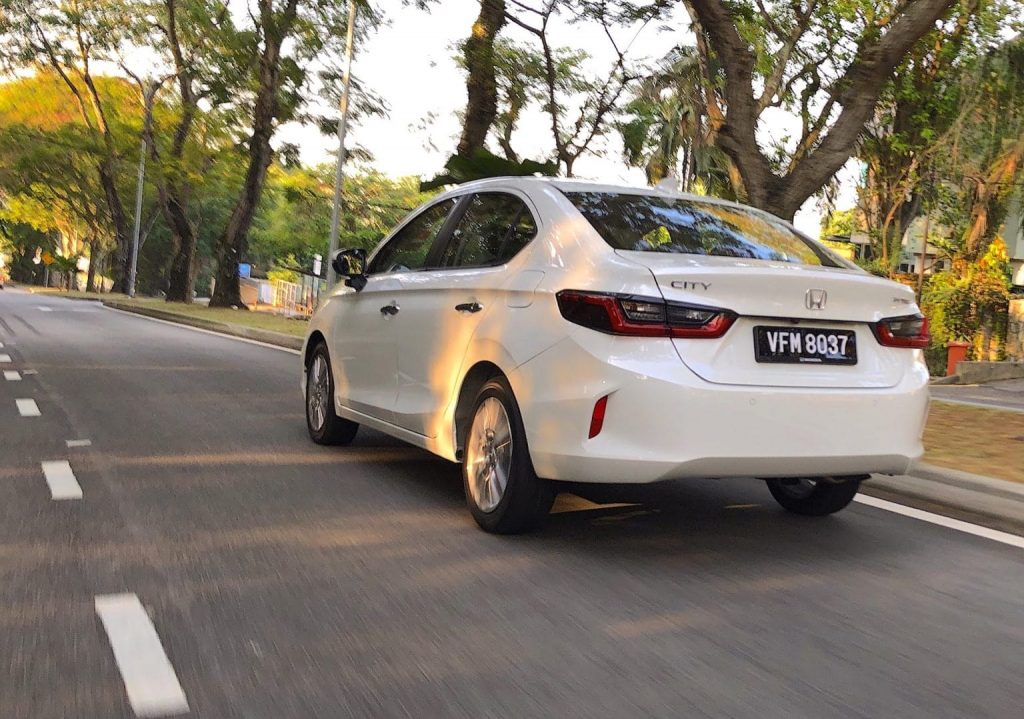 If I may be so bold, I would perhaps say that I had not much confidence in pitching the City into a corner as I would have liked, even at a slow to moderate turn of speed. This is of course further compounded by the fact that power steering is perhaps also a tad too over-assisted to actually get a feel of what's going on with the front wheels.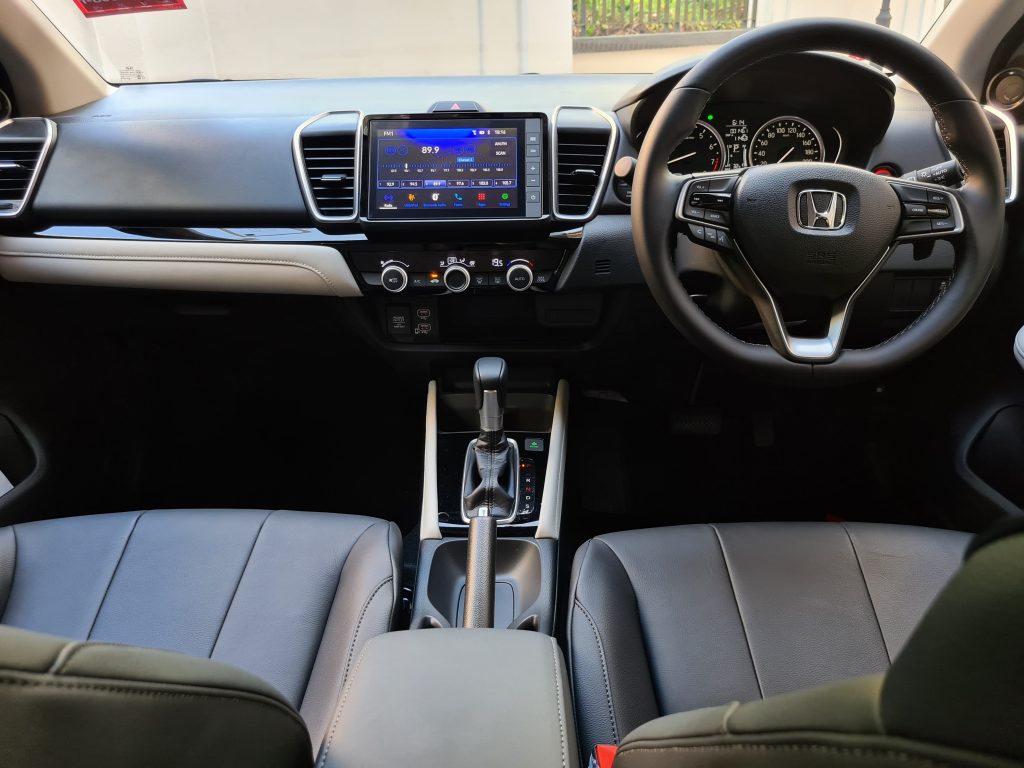 On the flip side however, most Malaysians who just want a car to get from A to B in air conditioned comfort couldn't care less about this, and would probably instead thank its tall tyres and soft suspension of the new City as it contributes greatly to its impeccable ride even over the roughest of Malaysian roads. Parking too is also a breeze thanks to its light steering and small turning radius.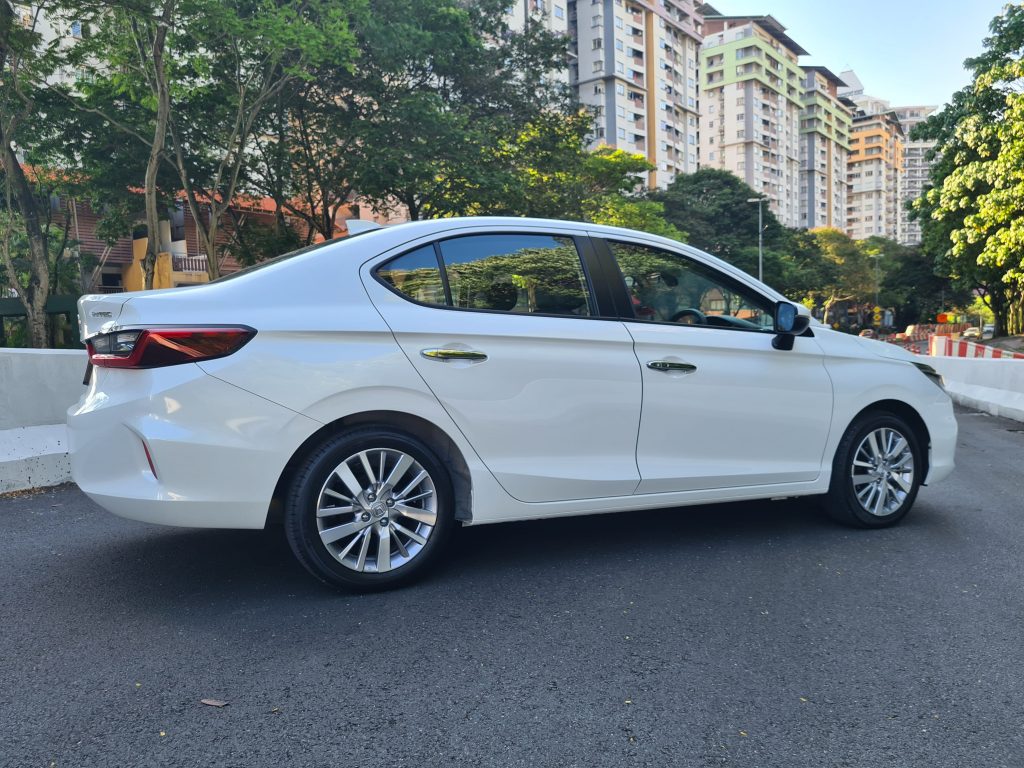 Much the same story is repeated for the engine, as the eager drivers amongst us would say that the revised 1.5 litre naturally aspirated i-VTEC four-cylinder is a tad sluggish, and that the 7-speed CVT is a smidge slow to react when instant kick down is demanded. Looking at it reasonably though, the 121 PS and 145 Nm of torque is more than sufficient to propel this Honda nicely in daily driving scenarios, and should also return a reasonably good fuel efficiency figure for people who don't have lead strapped to the soles of their shoes.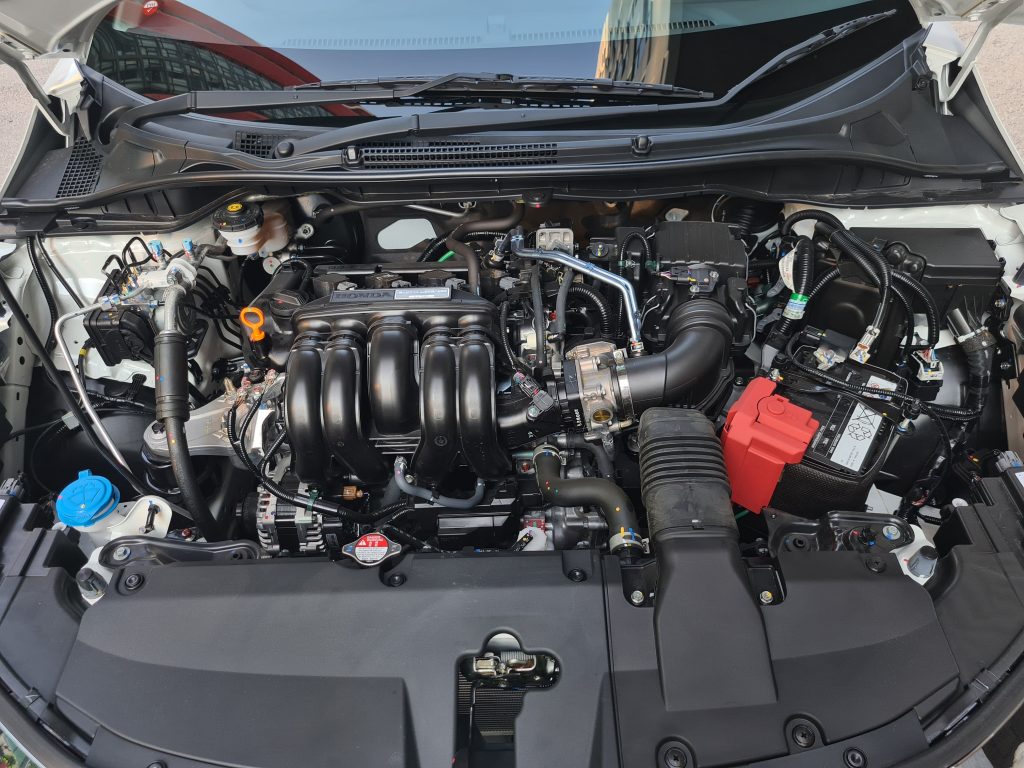 Moreover, where this new City really shines in the eyes of reasonable people is the vastly improved refinement that Honda has built into this new car. According to the automaker, a lot of work has been put into NVH suppression, and it really shows as this compact sedan as there was barely engine noise emanating into the cabin at idle.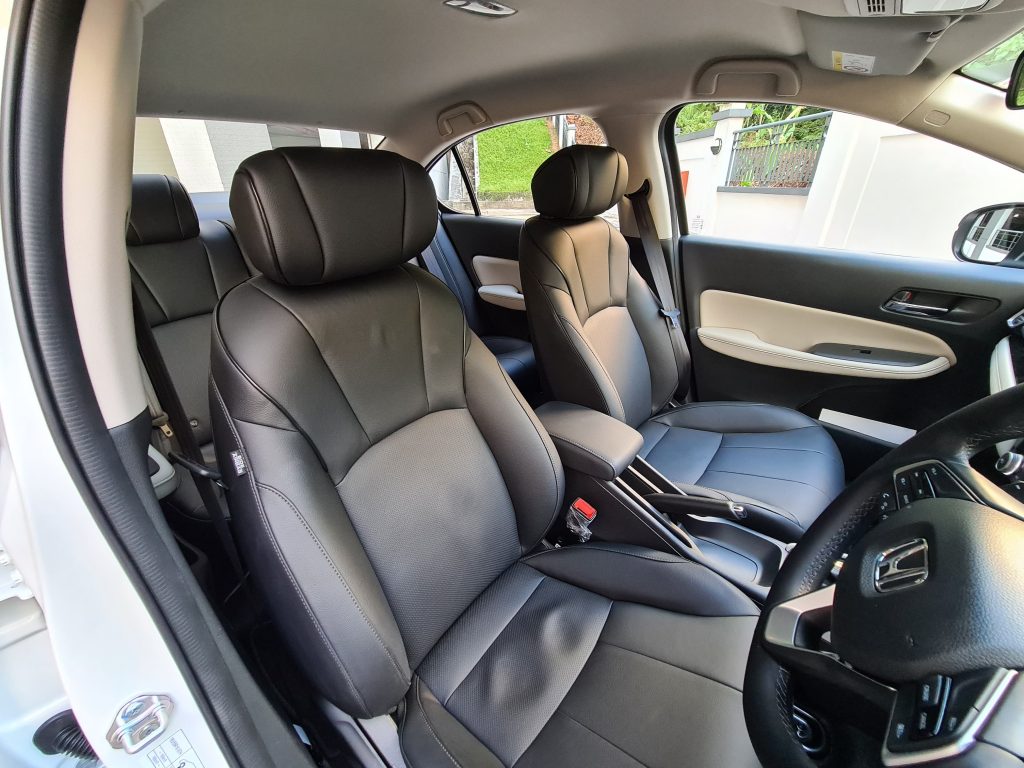 Even at (slightly above) highway speeds too, the City was surprisingly stable, with minimal road noise, tyre roar and wind buffeting to be heard. Add to that the aforementioned incredibly smooth ride as well as the supremely comfy seats of this new Honda, hence it is really not unreasonable to say that this compact sedan has similar refinement levels as compared to cars that are perhaps twice as big, as well as twice as expensive.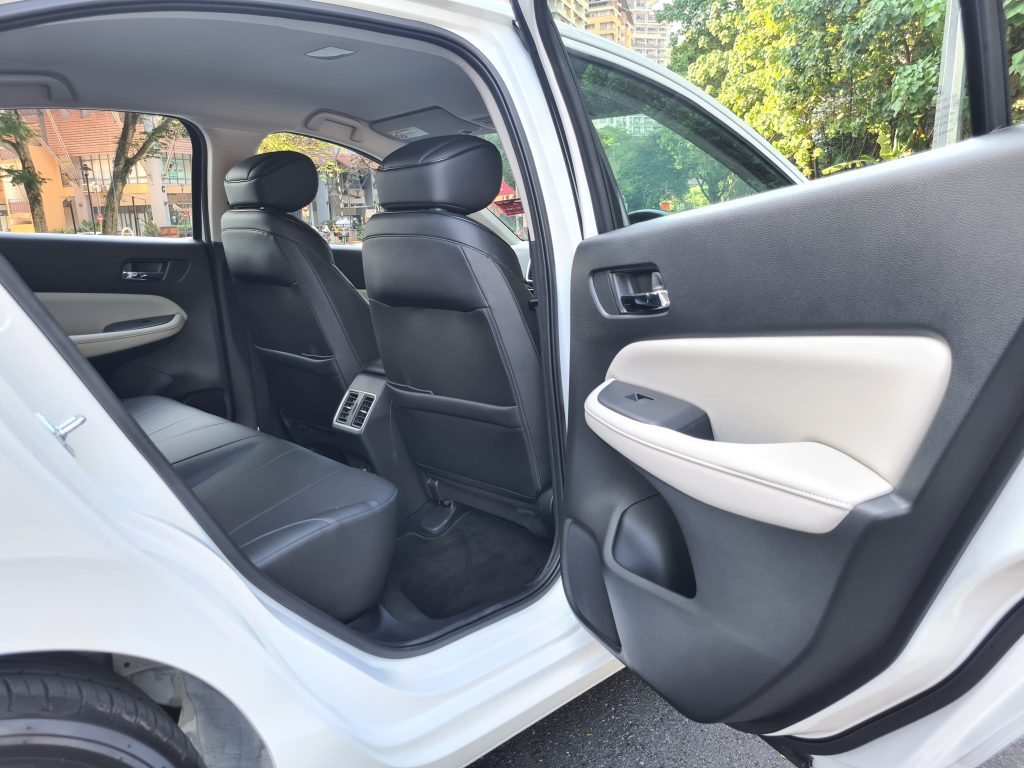 Moving inside, rear headroom for the taller passengers may still remain a slight issue. Overall however, this slightly larger City than the one that came before unsurprisingly slightly bests its predecessor in terms of interior occupant space, as well as boot space with its suitably capacious 519 litre rear cargo capacity.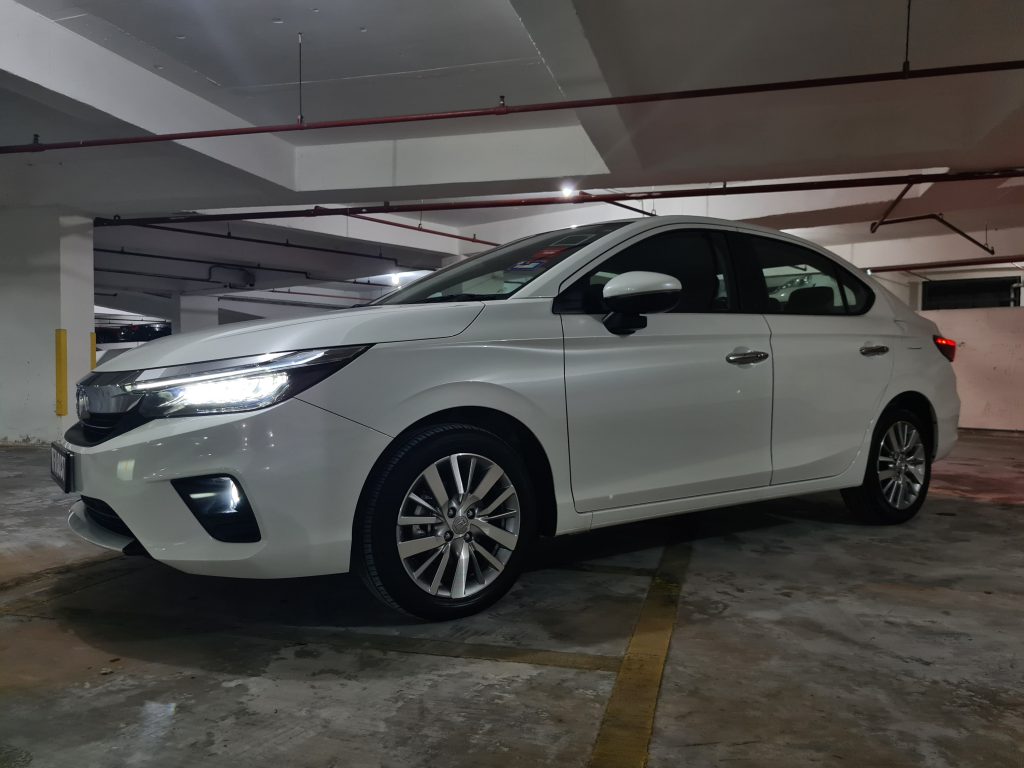 Furthermore, while this latest iteration City continues the tradition of being slightly plasticky inside than expected, there is nonetheless quite a lot of newly added tech in this straight-edged interior to make up for it. This is especially true on this particular top-spec (for the purely petrol range) V variant tested here, as it brings with it an 8-inch central infotainment touchscreen with Apple CarPlay and Android Auto integration, 8 speakers, a multifunction leather-wrapped steering wheel, keyless go, (redundant) paddle shifters, ECO mode, automatic climate control with rear air vents, cruise control, a number of USB charging ports as well as Honda's LaneWATCH blind spot camera system.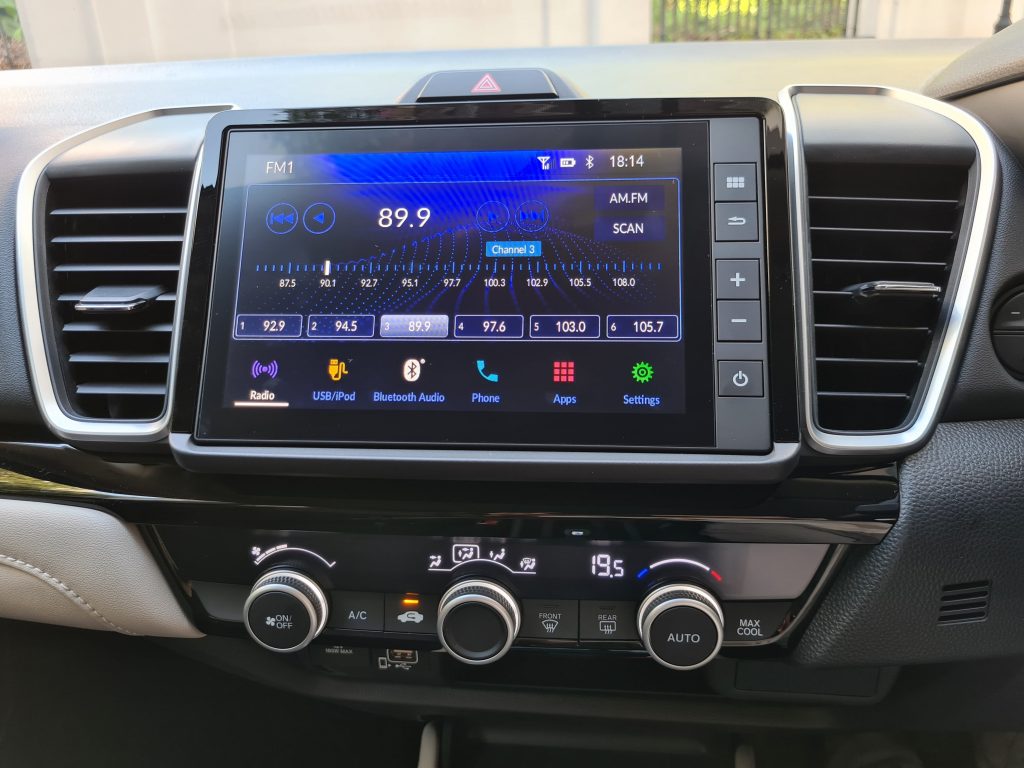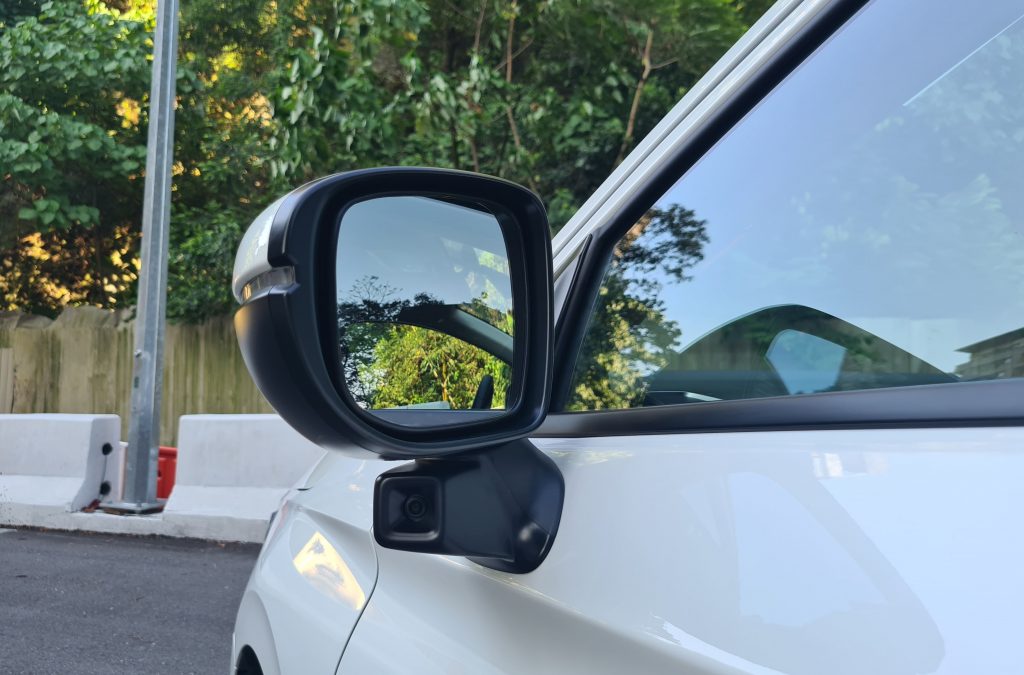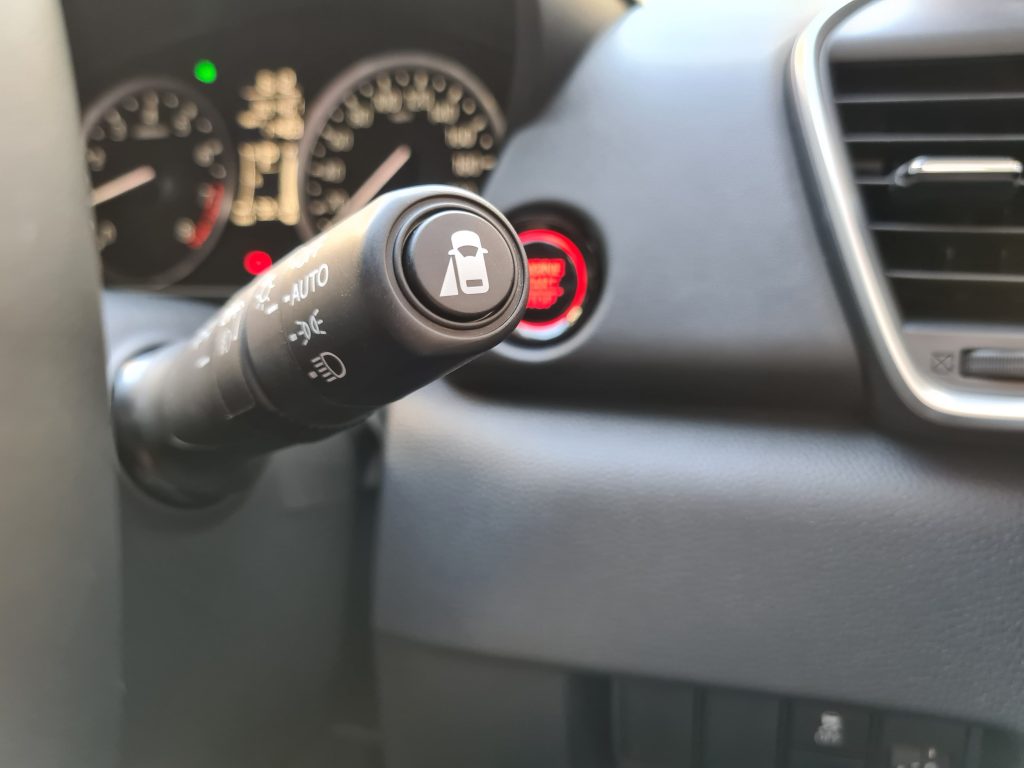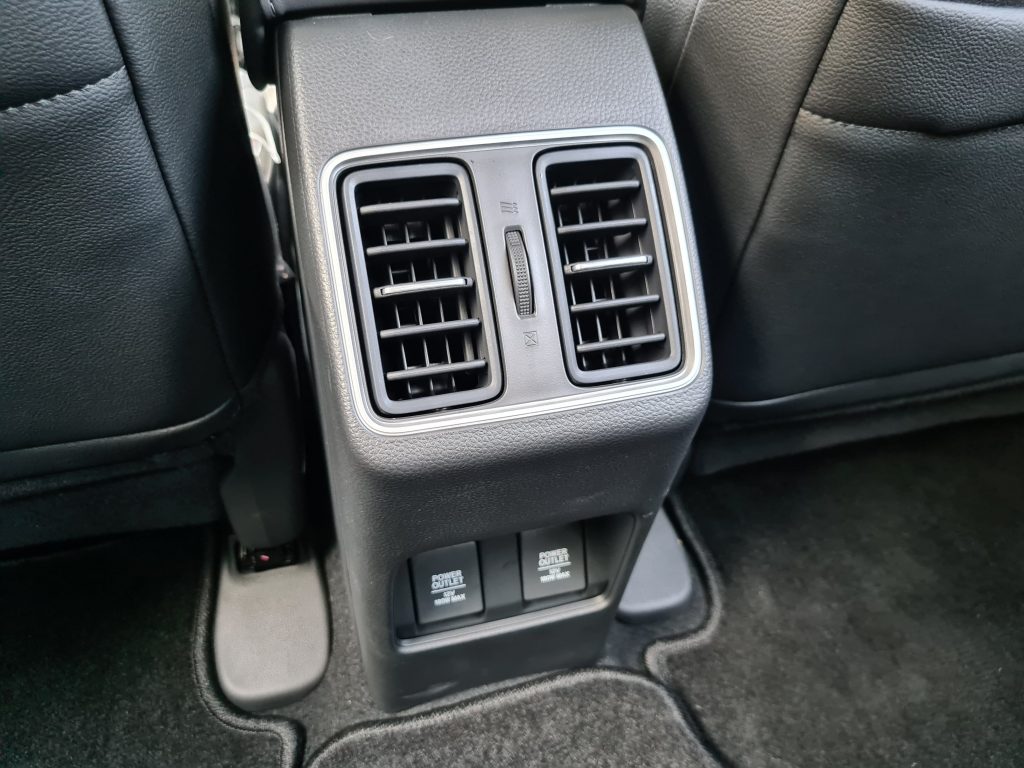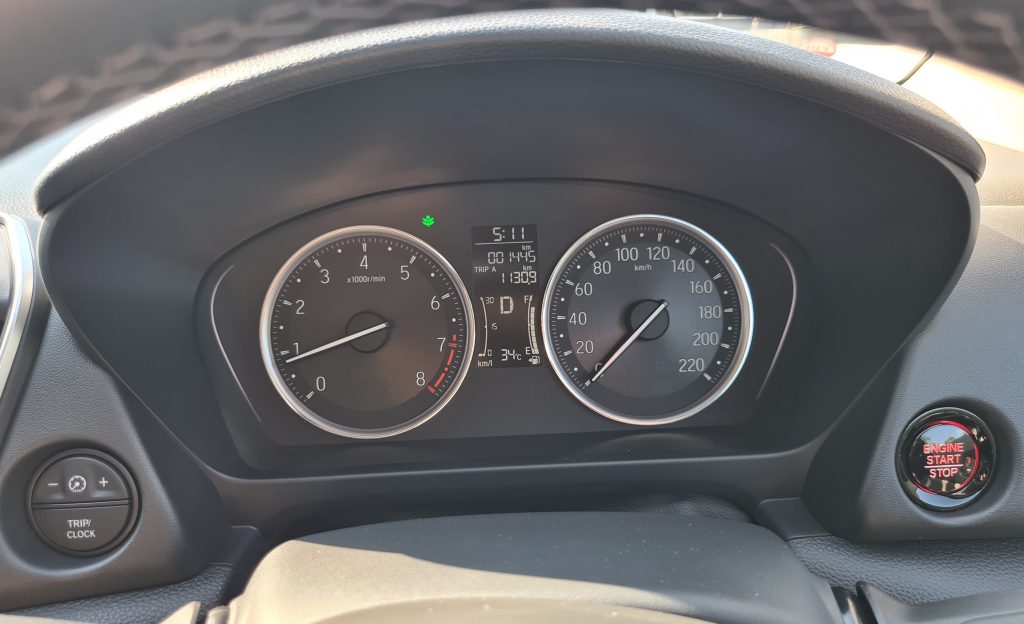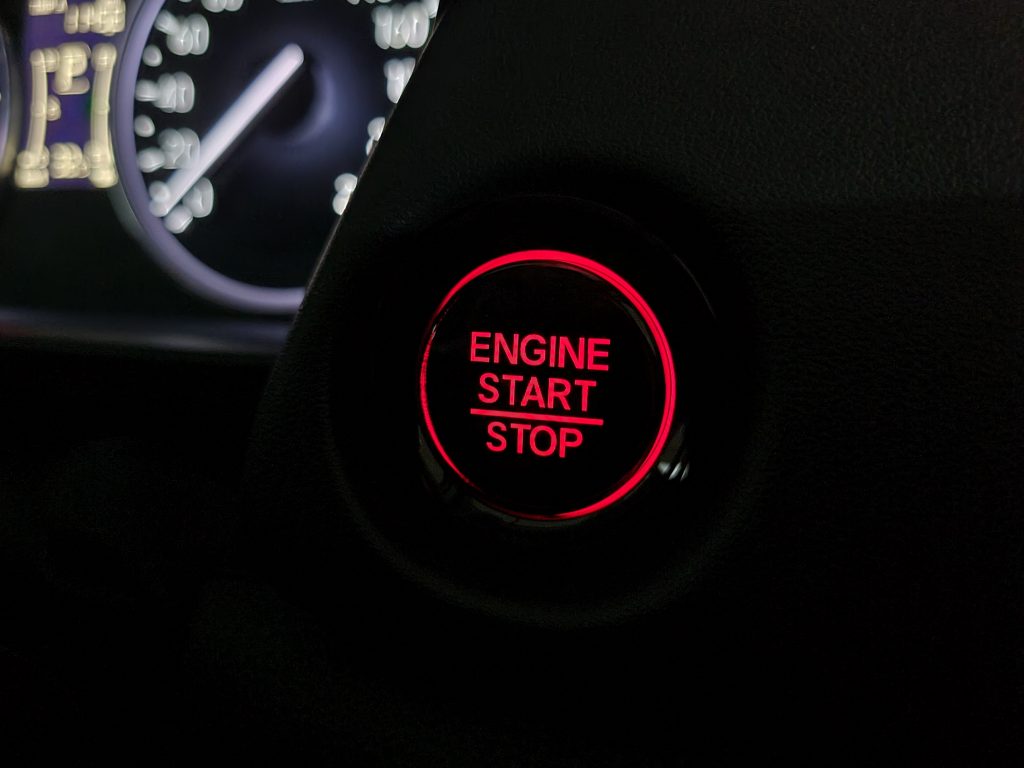 Continuing on the topic of safety, the V variant features six airbags, front and rear parking sensors, rear seat-belt indicators and the normal array of passive safety aids. Though for an even safer City however, the hybrid RS variant is currently the only one in the range to feature a full suite of active driver aids courtesy of its standard Honda SENSING safety suite.
Just as an aside, this i-MMD Road Sailing variant of the City (with its much hyped 232 Nm of torque) also adds an electronic parking brake, a 7-inch full colour TFT digital cluster, the Honda Connect telematics system and various other sporty accoutrements like sports pedals and Ultrasuede seat upholstery. A full complement of gloss black exterior styling trim pieces feature on this particular trim level too, to differentiate from its purely petrol-powered counterparts.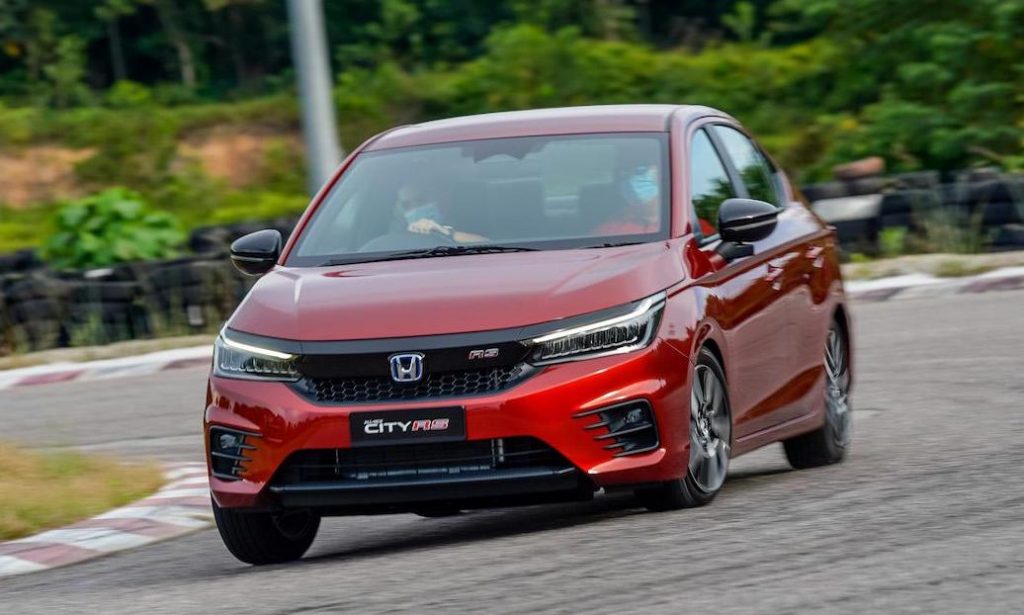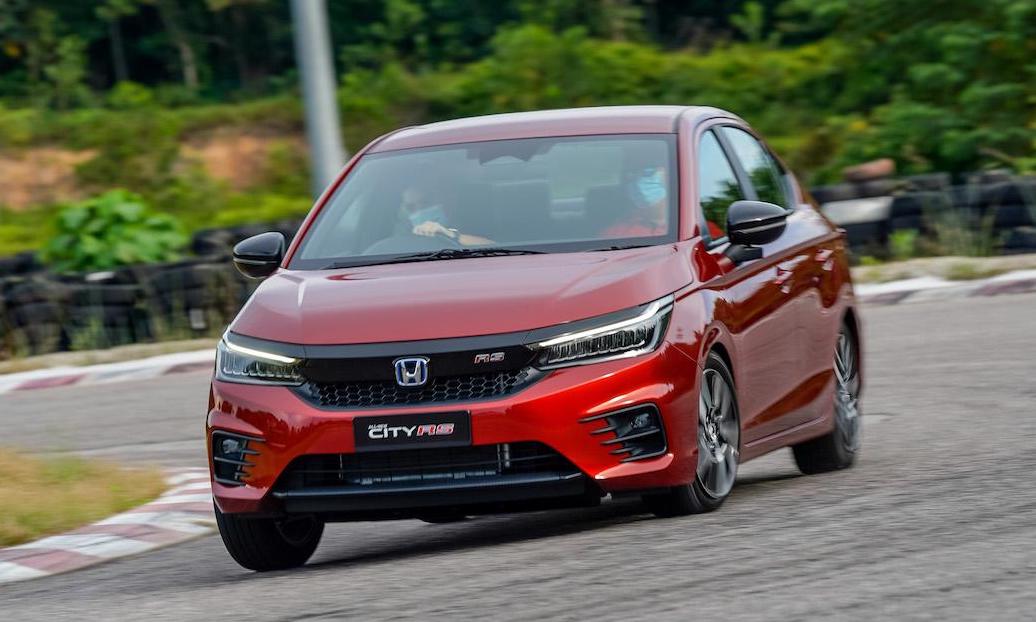 Speaking of styling, there is really not a lot to say in this department as the City is just pleasantly inoffensive to look at overall. An evolution of the prior generation, this new model gains a slightly more rounded edge as compared to its predecessor which is capped off on either end with sharp LED headlight and (slightly tinted) taillight clusters.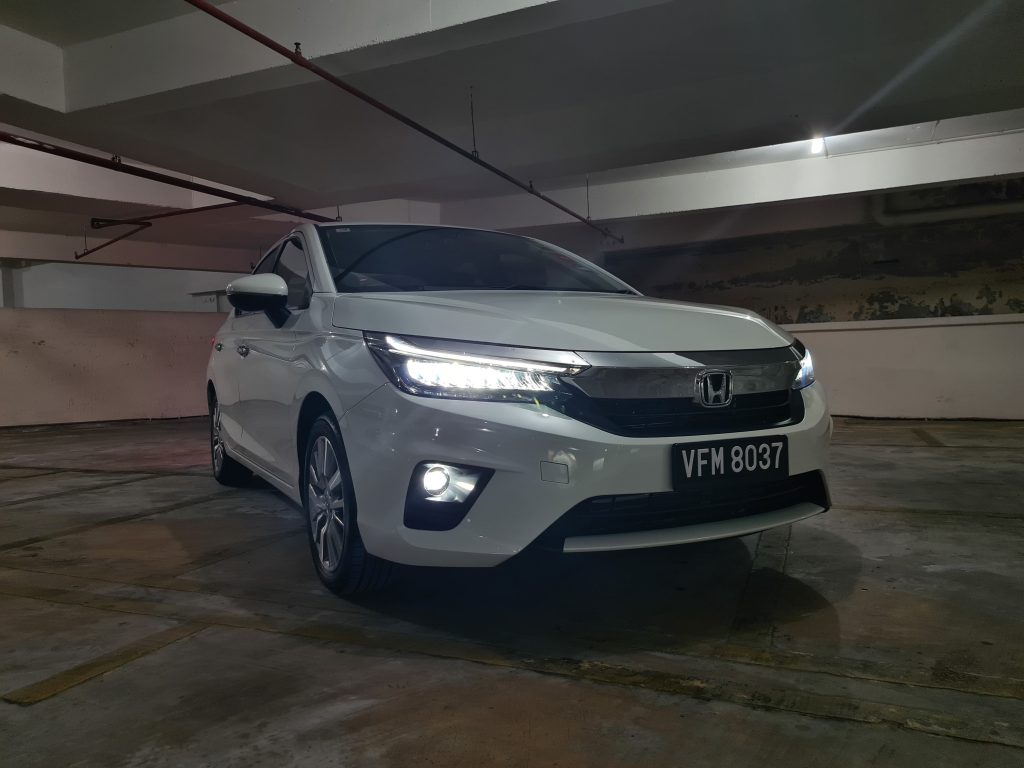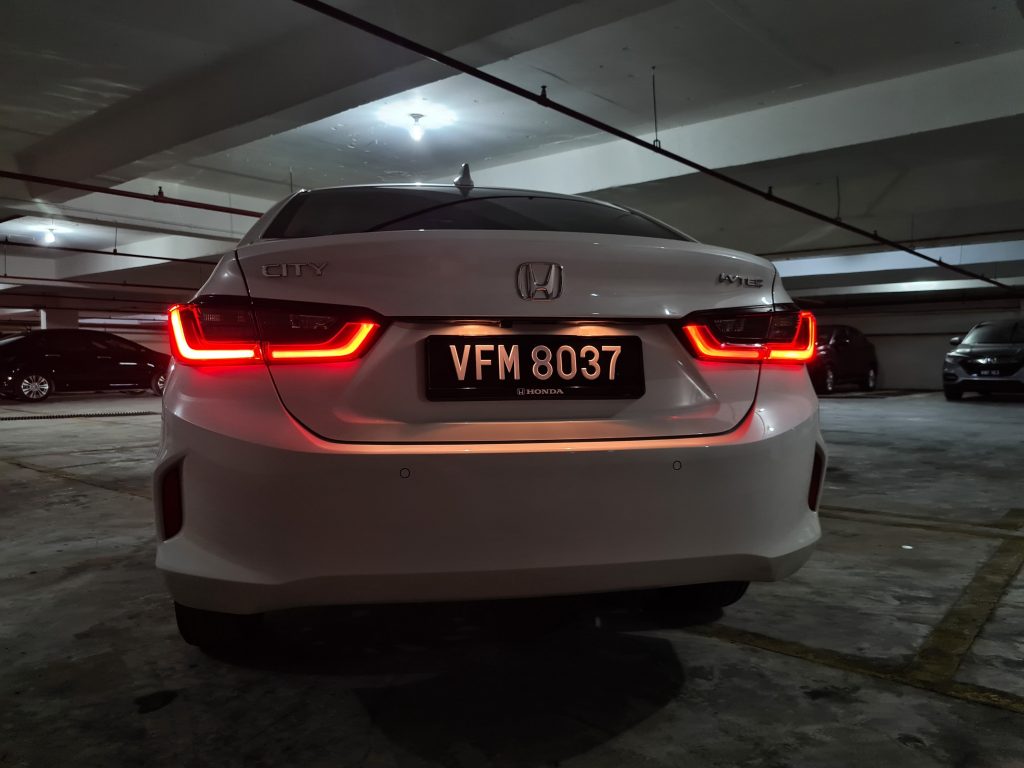 Granted, some have indeed said that the large chrome bar across the front end looks out of place and its 16-inch alloy wheels don't fill the arches well enough. Honda meanwhile will claim that this new car looks sportier than its predecessor due to its lower overall height. Honestly though, with the sheer number of these cars that are to soon roam the roads of Malaysia, many people won't even give it a second look on most occasions as it becomes yet another part of the furniture of our local surroundings.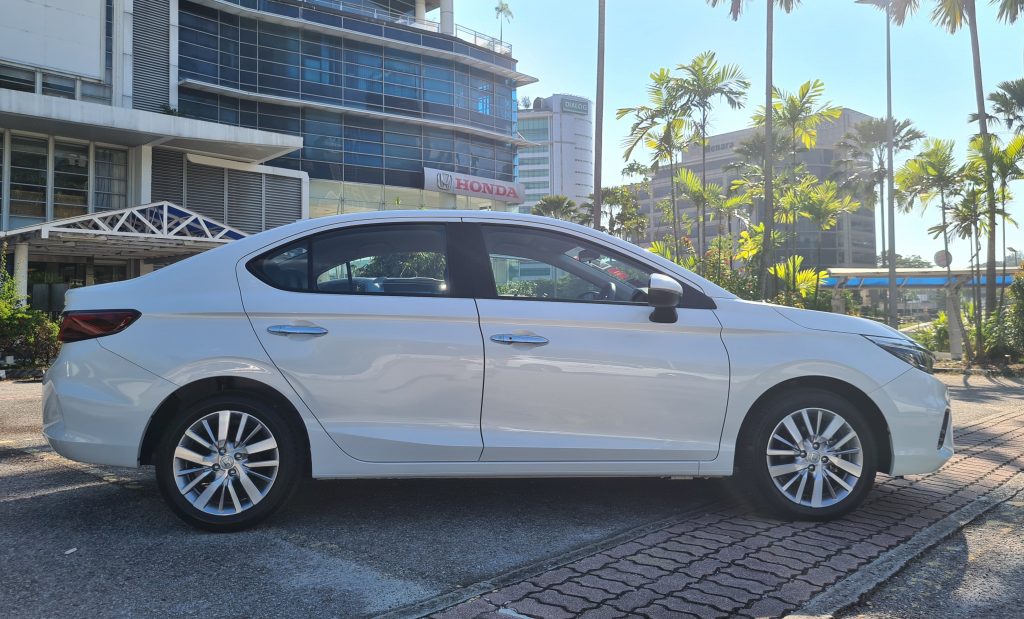 In summary therefore, to the sensible majority of Malaysian motorists looking for a quiet, comfortable, refined, efficient and easy to maintain set of wheels with just the right amount of modern tech, this new City is possibly all the car you'll ever need. A conclusion that has already been reached by some 20,000 Malaysians who have since placed an order for one of these new Hondas already. 
Having said that, it perhaps wouldn't have hurt for Honda to give this popular compact sedan a touch of personality too. Hopefully then the new smaller, lighter, nimbler City Hatchback could be the answer to the enthusiasts' prayers.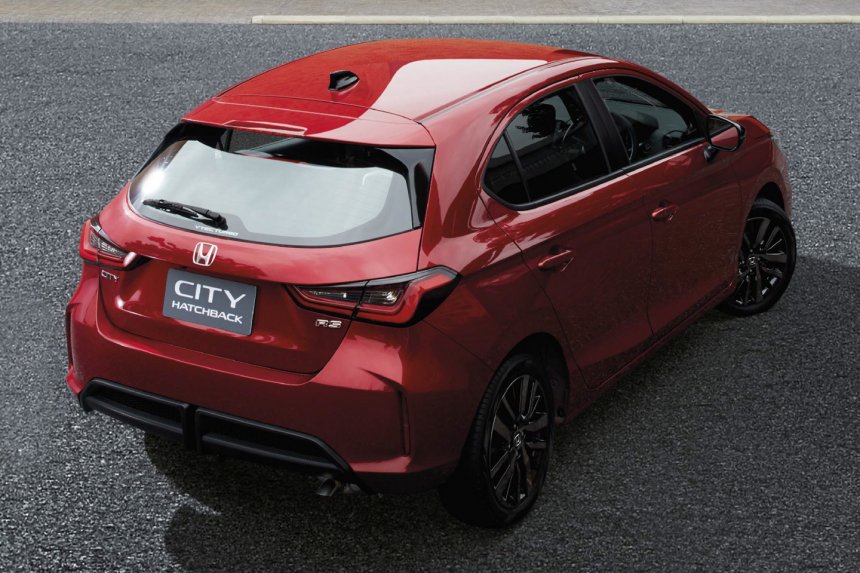 Odds and Ends
The volume control on the infotainment system doesn't goes down incrementally with each tap. There is also no long press feature to rapidly bring down the value through the steering wheel controls.

 

The infotainment system powers up with the 'Power of Dreams' voice as heard in many of the Honda ads. While perhaps a neat feature initially, it might perhaps get old after a while.

 

While electrically operated, the wing mirrors do not auto-fold when car is turned off.

 

The remote start feature worked only once when throughout my time testing it out with the car, and never again. Though this could be human error instead of the fault of the car.

 

There are three viewing angles for the reversing camera.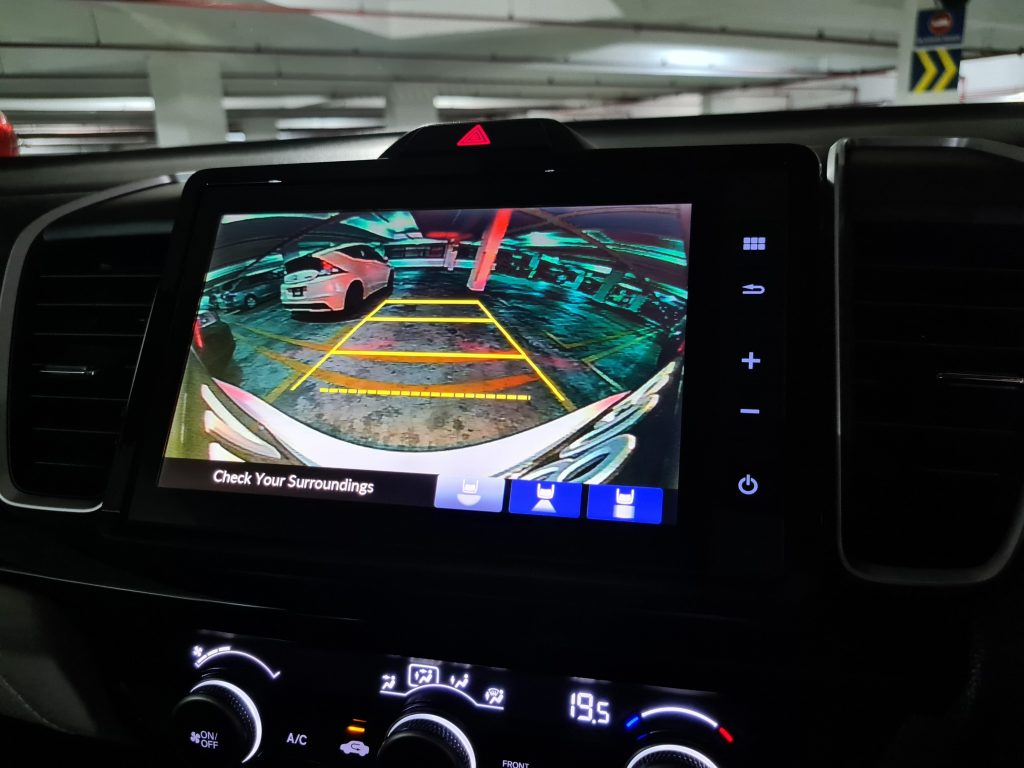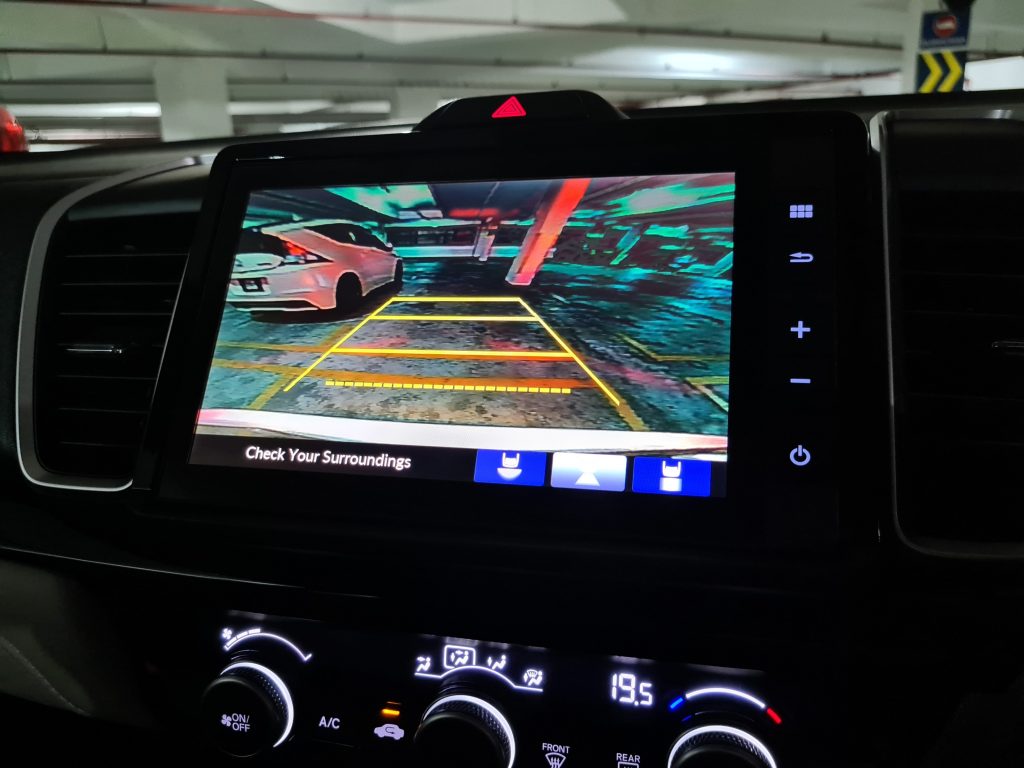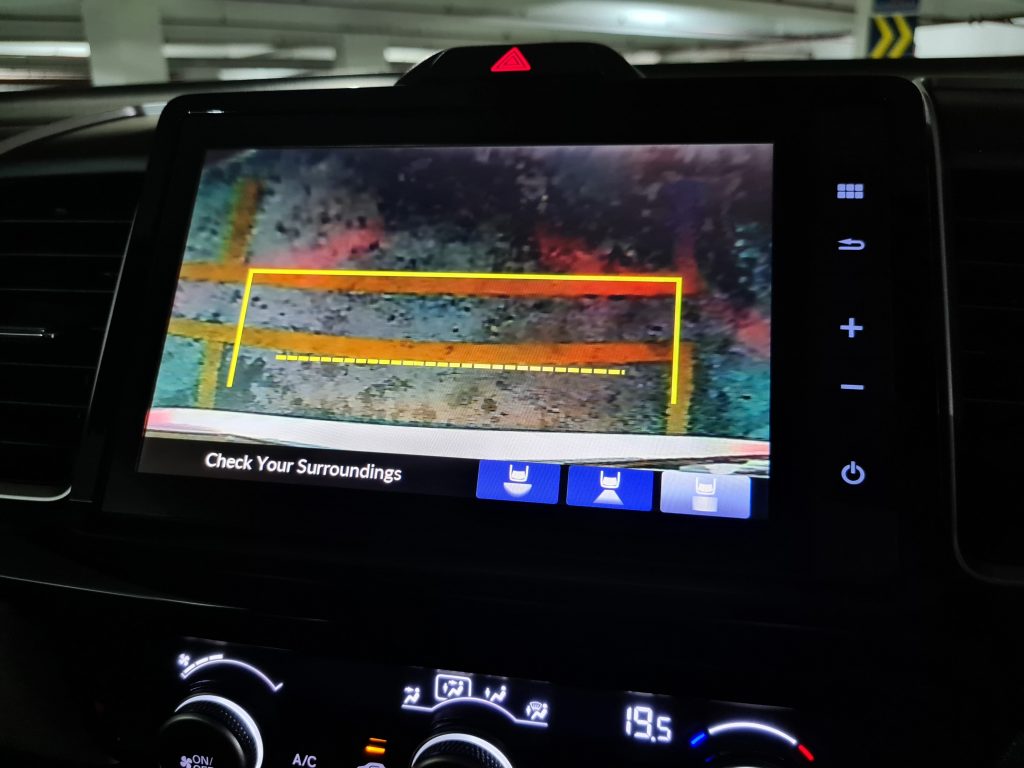 Honda City 1.5L V Technical Specifications
Engine: 16 Valve DOHC i‑VTEC naturally aspirated 4-cylinder petrol
Displacement: 1,498 cc
Transmission: Continuous Variable Transmission (CVT) 
Max Power: 121 PS @ 6,600 rpm
Max Torque: 145 Nm @ 4,300 rpm
0 – 100 km/h: 10.4 seconds
Top Speed: 195 km/h
Price: RM 86,561.45 (inclusive of sales tax exemption)