Automotive
News
GAC's ERA Concept Is A High-Riding Fastback That Runs On H2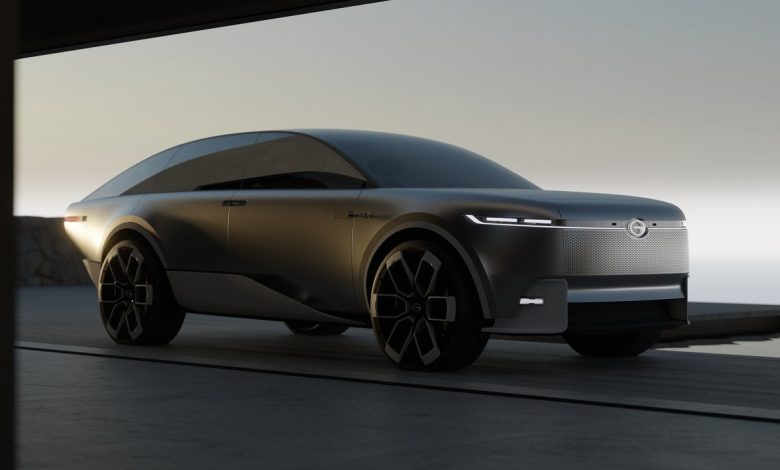 The ERA concept is larger than a Range Rover and promises 800 km of range from its H2 fuel cells. 
While most automakers have abandoned its development into hydrogen fuel cell vehicles in favour of battery power, there are still however some who are still diligently (or mistakenly depending on who you ask) working with this fuel type. The most notable of which is definitely Toyota and Hyundai, but it would seem that Chinese automaker GAC is currently wanting to make a name for itself in this niche segment too. 
Such is because the automaker has recently revealed its new hydrogen fuel cell concept vehicle, in the form of this stunning (and stunningly large) ERA at the Guangzhou Auto Show 2023. A high-riding fastback that is larger than a Range Rover and promises 800 km of range on a single fill of H2, GAC is making big claims for this concept 'to herald China's ascendance as a vanguard in automotive innovation, notably within the burgeoning new energy vehicle sector'.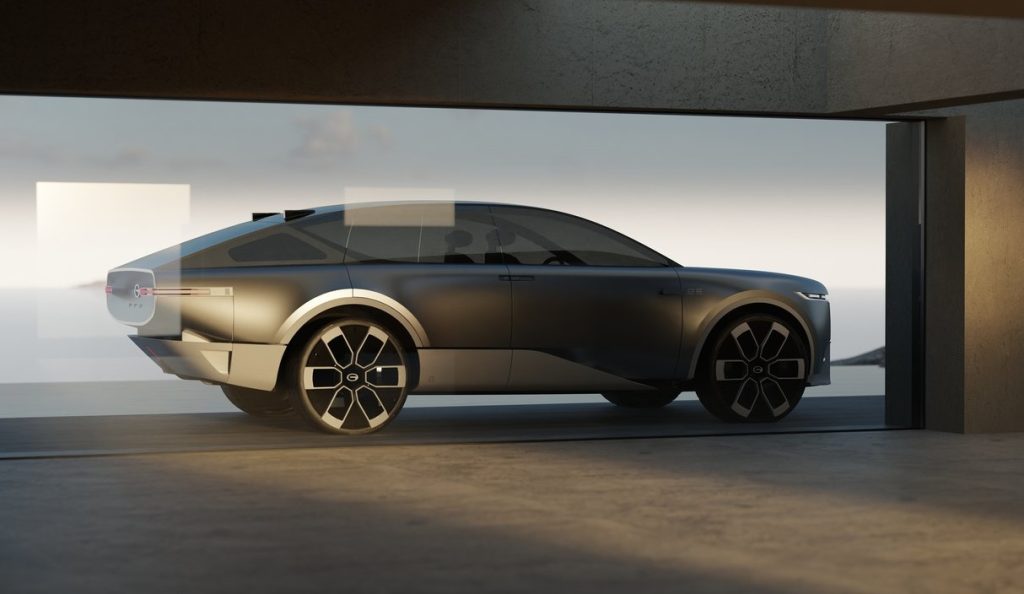 Measuring in at a simply ginormous 5413 mm in length with a 3132 mm wheelbase and 244 mm of ground clearance, this massive jacked-up four-door fastback is bookended by an upright robust face incorporating a full-width light bar and an swooping roofline that leads to a tapered tail (that is faintly reminiscent of a Disco Volante). Touted as a collaborative design effort by GAC's design teams in Los Angeles and Milan, other neat touches on the rather clean exterior aesthetic include a front grille that features a sophisticated geometric pattern to enhance heat dissipation, and aero components (like side skirts) that made from marine recycled plastic and seaweed bio-based materials.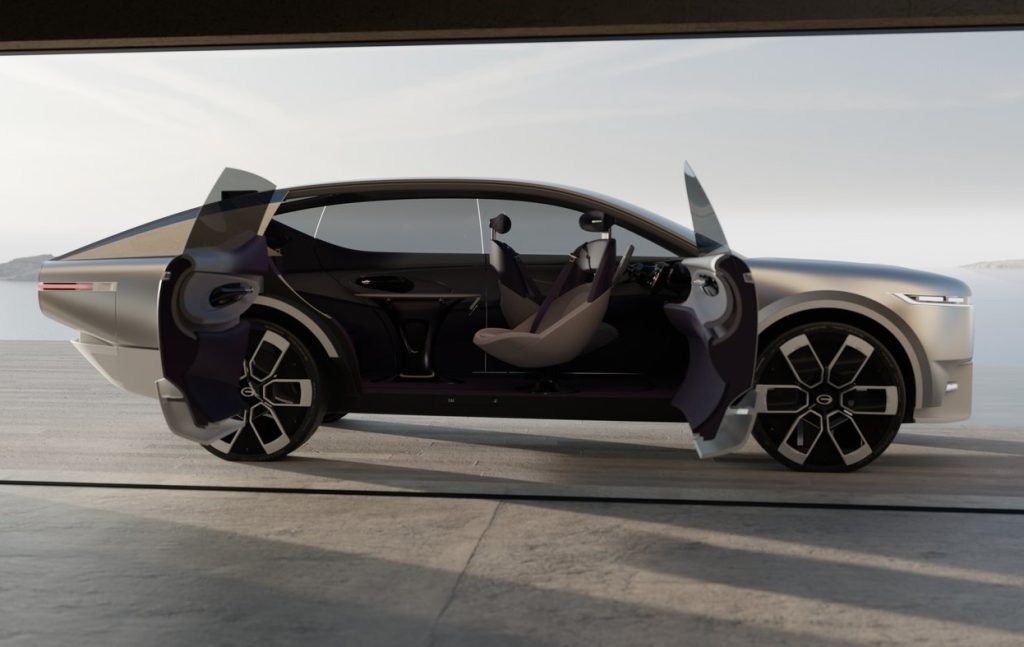 The GAC ERA concept also features pillarless suicide doors, which enables easy ingress and egress into its lounge-like cabin that features rotating front seats and a centre console that transforms into a table. Incidentally, its rear armrest unfolds as well into yet another tea table too, while a Mercedes Hyperscreen-esque full-width display and a smaller screen positioned on the aforementioned front centre console makes up its tech highlights.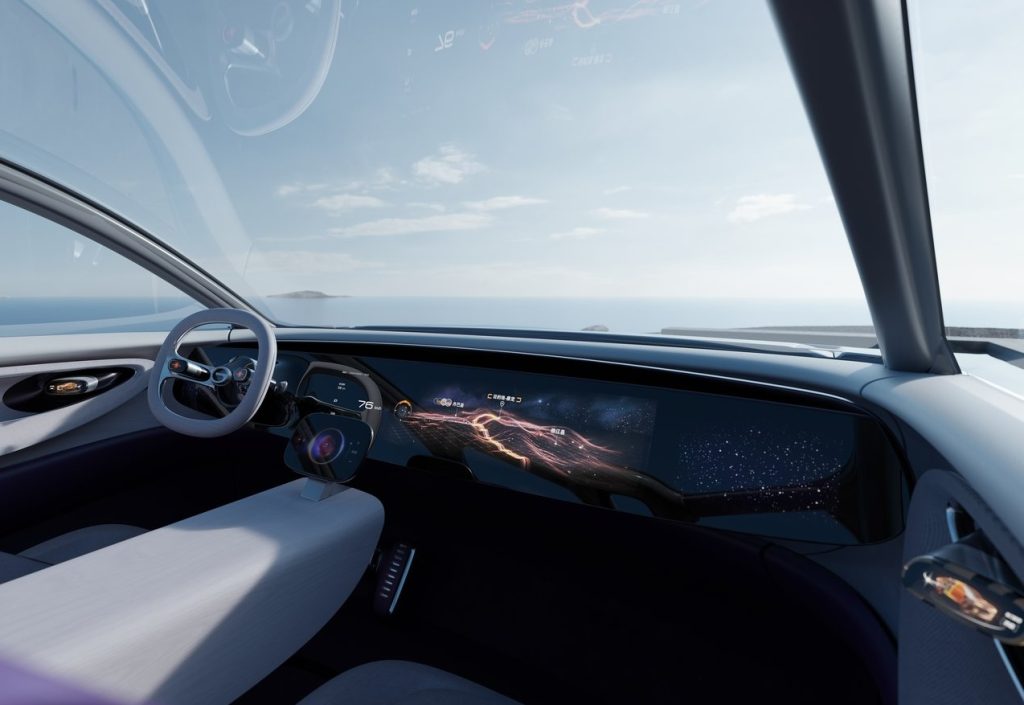 GAC further touts for this concept's cabin is bathed in a bio-based mycelium leather upholstery that can transition from sunrise orange to sunset purple, which is complemented with suede-like surfaces and a white wood-style texture. Though perhaps the most interesting quirk about this interior here is its rear seats' foldable extensions that not only serve as leg rests but also double as additional seating, such that this SUV's legal occupancy limit maxes out at 6.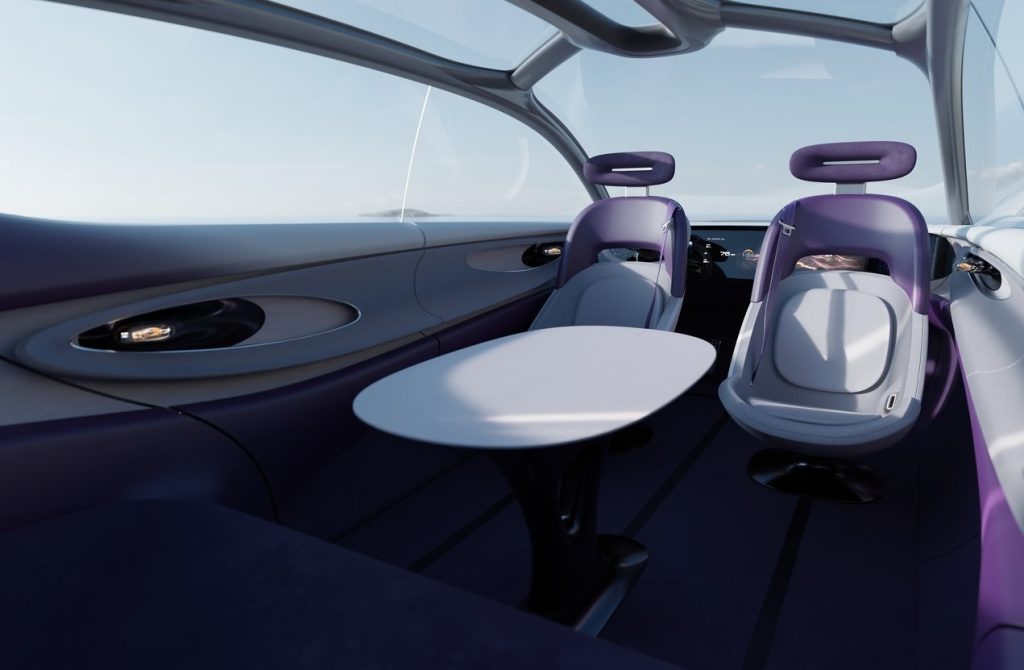 Built on GAC's multi-energy platform architecture, the ERA supposedly packs twin electric motors on its rear axles that is then fed by hydrogen fuel cells. The Chinese automaker is currently reluctant to talk about specific tech specs, but has nevertheless thrown out a 540 horsepower figure and touted an impressive 800 km range on a single fill for this concept. 
This ERA concept follows on from GAC's penchant in launching outlandish visions of its future during the Guangzhou Auto Show, as its prior fully electric TIME sedan and similarly H2-fuelled SPACE minivan from 2021 and 2022 can attest. It remains to be seen if the Chinese automaker will be pressing this particular large SUV in its current form to production, but it is probably certain to say that at least some of its design elements will make its way onto its future commercially-available products in the near future.