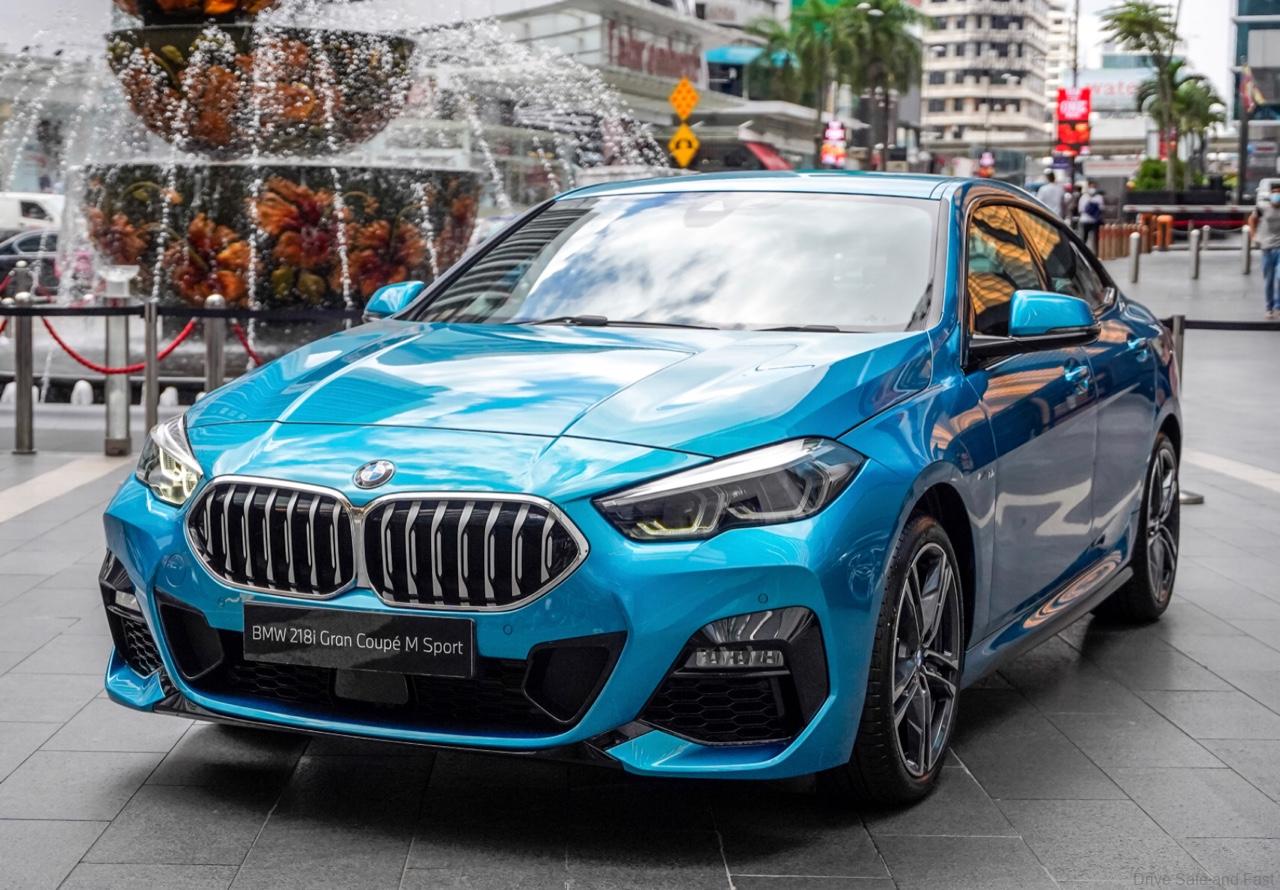 A tiny four-door BMW coupe for a not so tiny price. 
Aside from the much talked-about SUV boom, the other market that seems to be very active is the compact premium sedan segment. Two of the big three premium German marques have one of these in their fleet already, namely the Mercedes Benz A Class Sedan and the Audi A3. Today though, BMW joins the fray with the recently released BMW 2 Series Gran Coupe.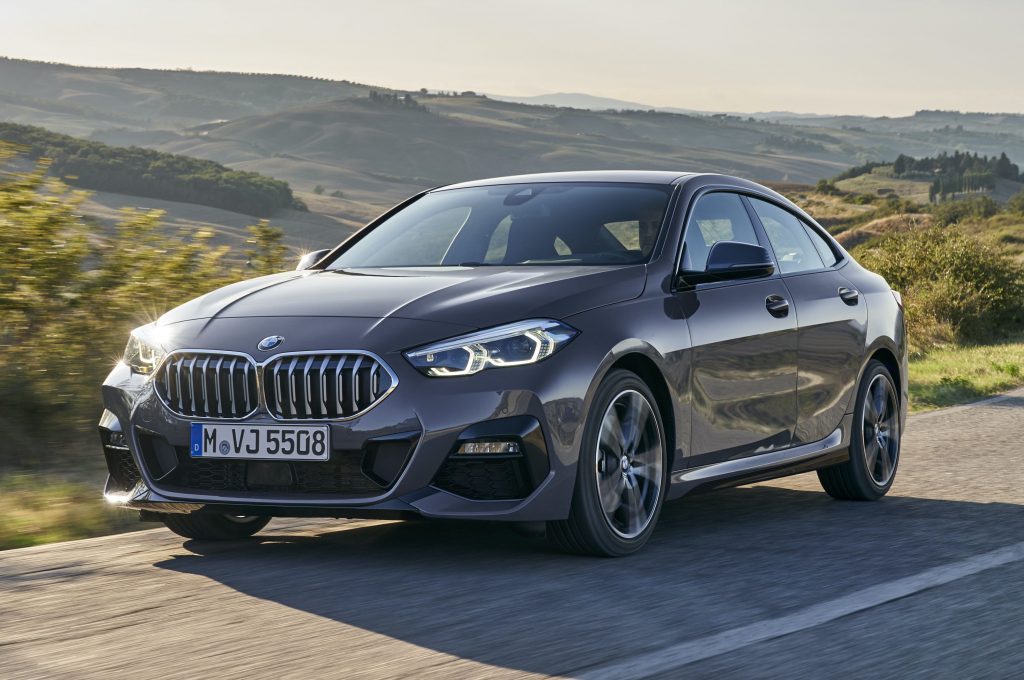 Priced at RM 211,367 for the sole locally assembled 218i Gran Coupe M Sport variant, this latest in BMWs lineup is significantly cheaper than the other two fully imported alternatives. However, price alone shouldn't be a deciding factor, especially in this premium segment. So what is it actually like on its own merits?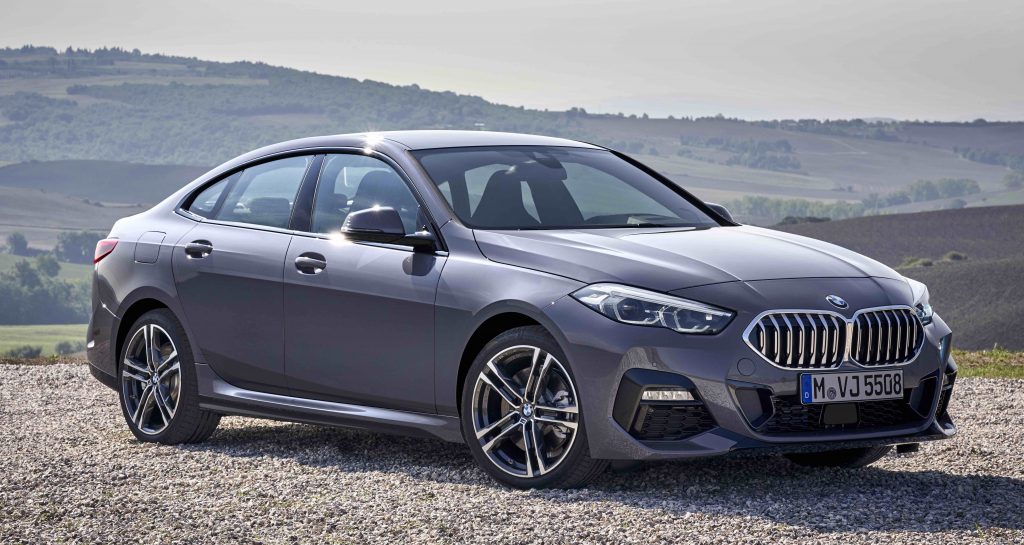 First impressions of the BMW is decidedly mixed. Although the 2 Series GC may have been awarded the most beautiful car in the world this year, the overall exterior design is polarising to say the least. From the front, the large kidney grilles and sleek headlights gives the impression of the shrunken version of the flagship BMW 8 Series. The rear meanwhile is much like the BMW X4, with its fastback design. As a whole package though, one can't shake off the fact that it does look most alike the weirdly proportioned Gran Touring line of BMWs, certainly not the most pretty of BMWs in recent memory.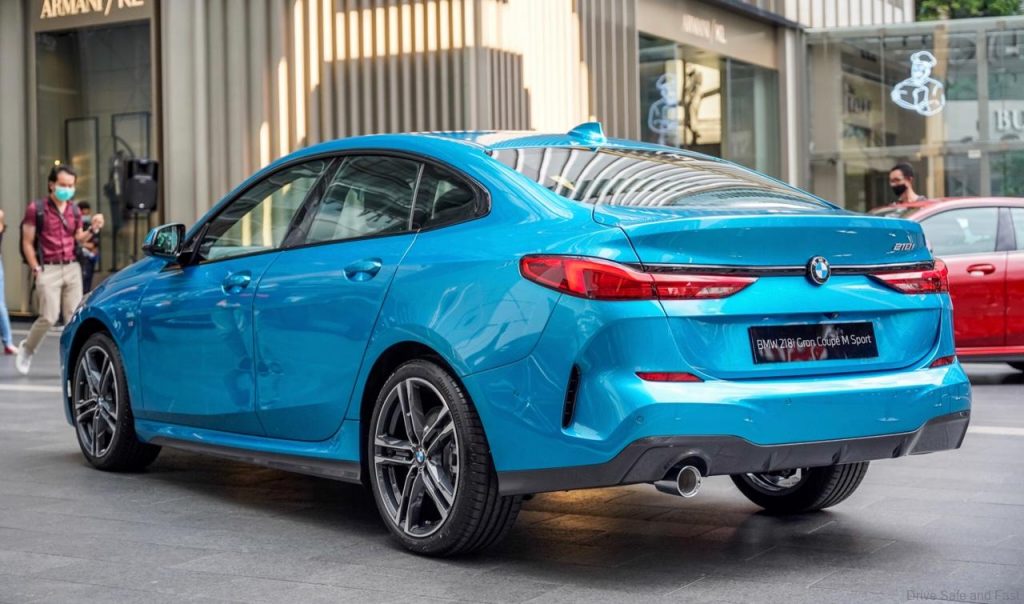 To remedy this polarising exterior styling, the M Sport sporty aesthetics package is standard on 2 series Gran Coupes. Bringing with it not only sportier bumpers and sporty 18-inch alloy wheels, but also M sport suspension and the all important M badges on the fender. That said, these go-faster aesthetic improvements only serve to further undermine what is under the bonnet. As the number of cylinders under the hood is less than the number of doors on this compact four-door coupe.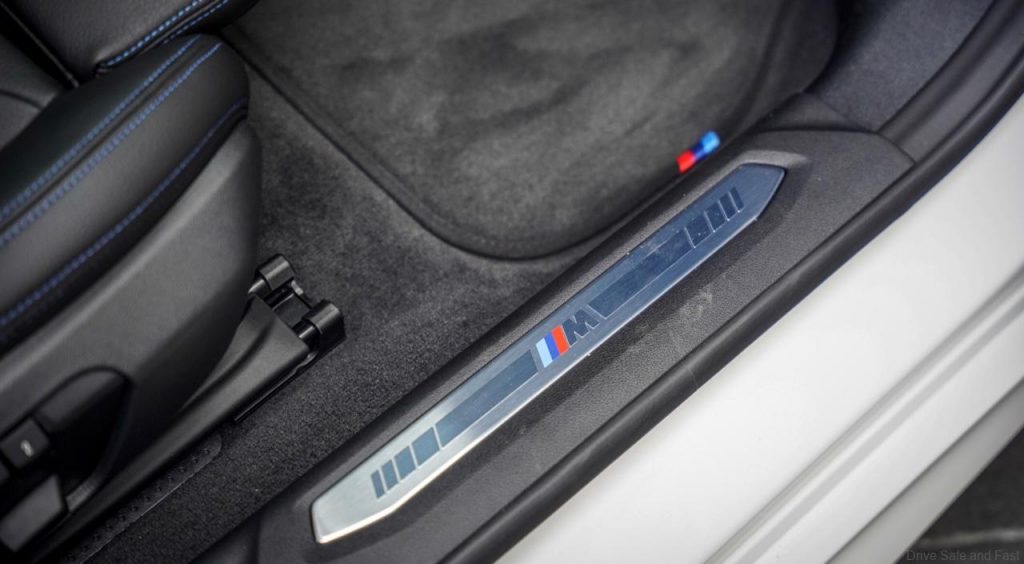 Powering the 218i Gran Coupe is the same transversely-mounted 1.5 litre turbocharged three-cylinder unit that we have seen in other BMW and MINI products over the years. Making a total of 140 hp and 220 Nm of torque, drive is sent to the front wheels through a 7-speed dual clutch transmission. This translates to a century sprint time of 8.7 seconds and a top speed of 213 km/h.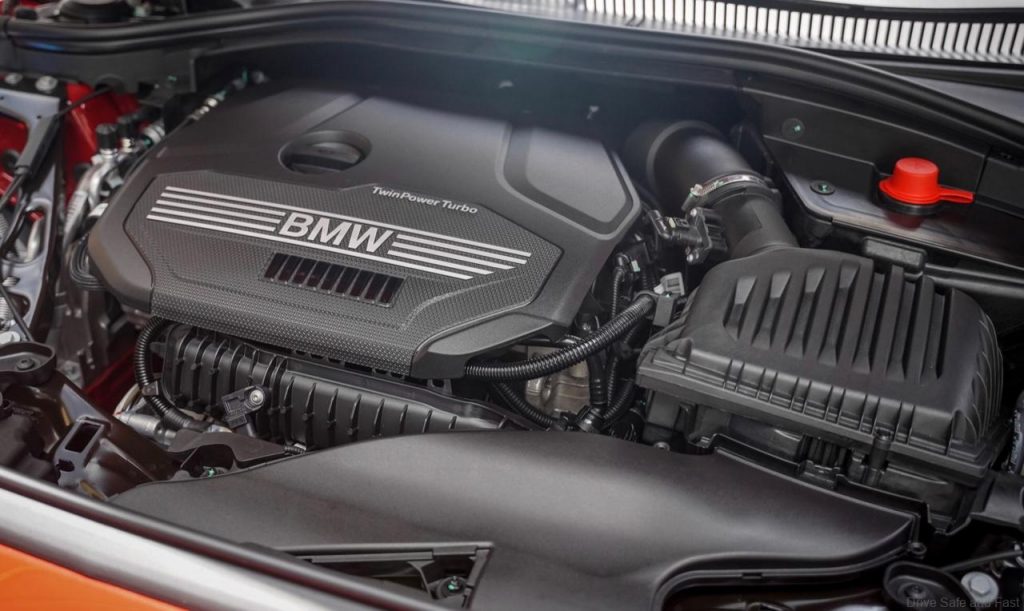 Underwhelming power figures aside, the technology within this four-door fastback deserves some praise and attention at least. BMW has fitted ARB near-actuator wheel slip limitation technology in an attempt to reduce understeer in these front wheel drive cars. The safety kit that is standard on this compact premium sedan is impressive too, with a whole suite of active driver aids available on the 218i Gran Coupe.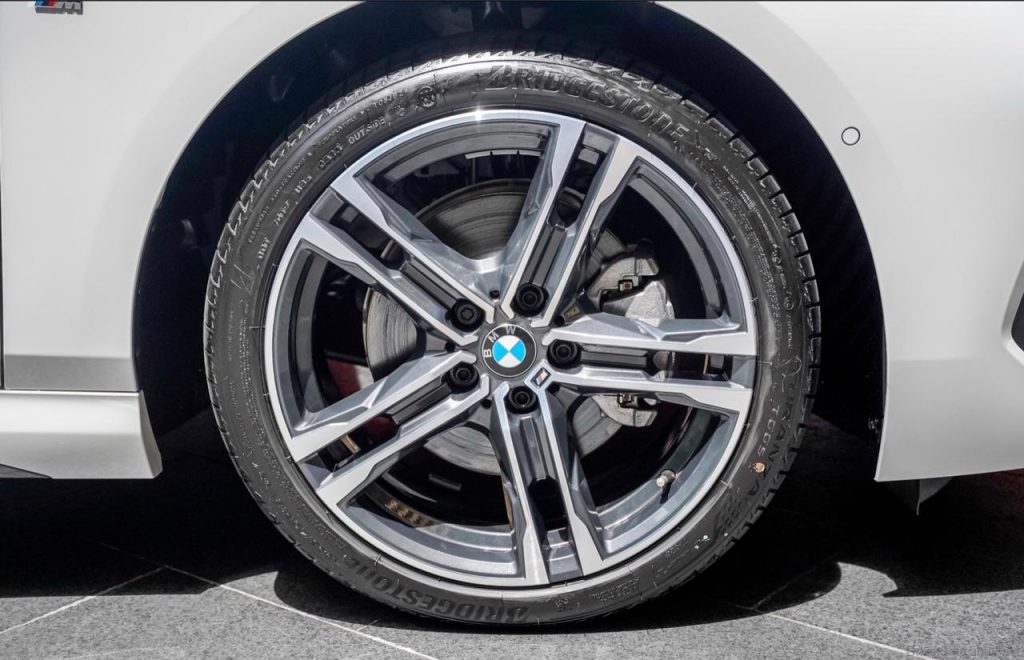 Moving inwards of the compact Gran Coupe, the interior feels very much like a shrunk down version of what is seen on the the BMW 320i. Everything feels premium and the level of technology within the cabin is what you'd expect for the price. Digital dials and a central infotainment screen is the norm of this segment, and so is the dual-zone climate control and wireless charging functionality.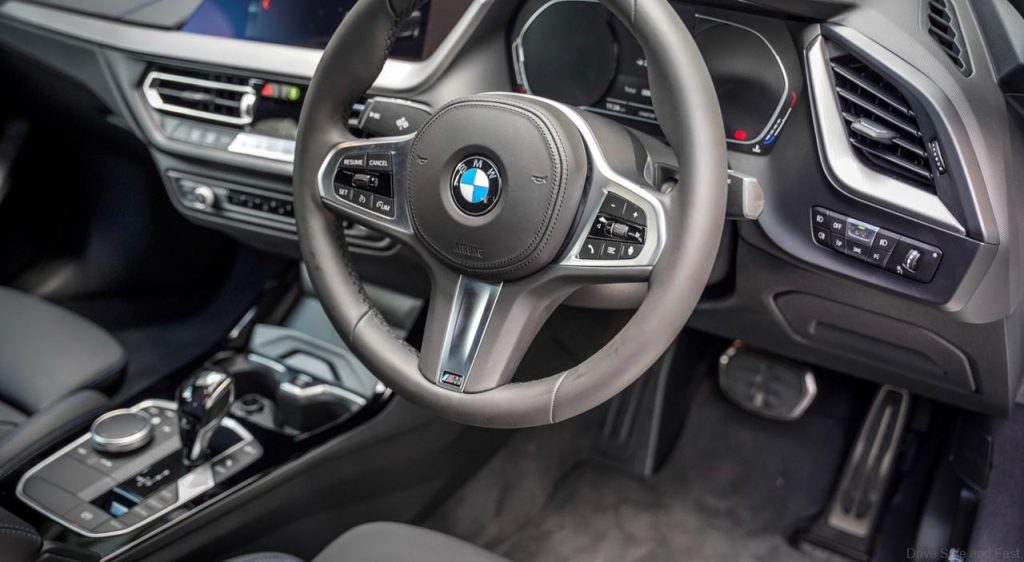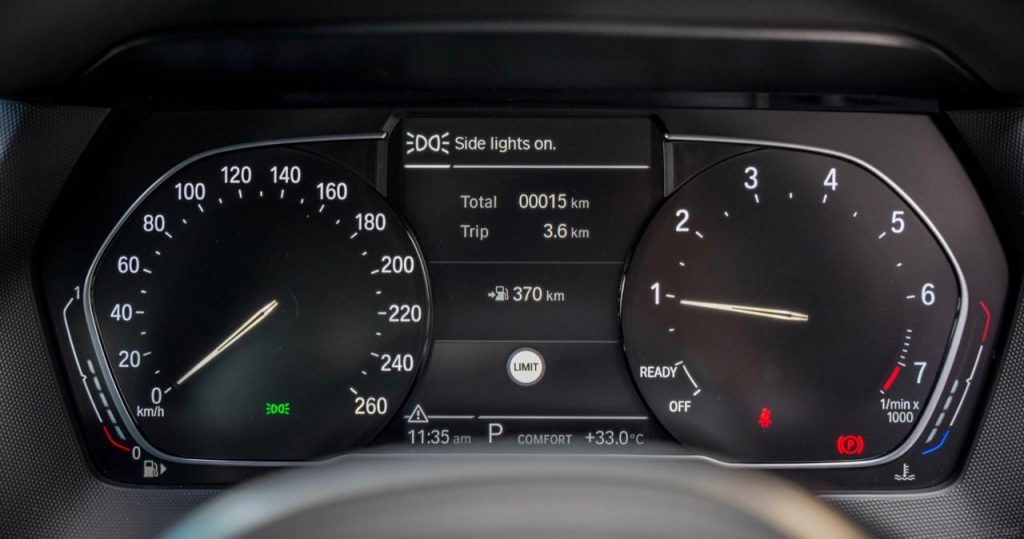 There might be one thing lacking with this BMW though, and that will be space itself. Describing the interior as shrunken down 3 series could be taken literally, as cabin space is a premium in this tiny car. Sitting at the front, the feeling of snugness within the cabin makes the car feel sporty. The rear though is unsuitable for anyone taller than 160 cm.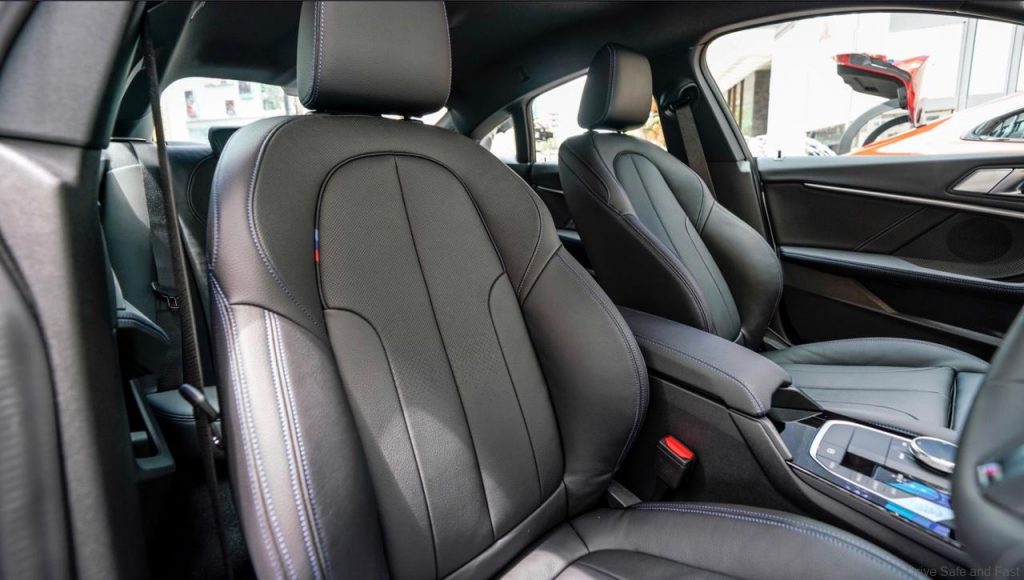 As a taller and lankier gentleman myself, there was no comfortable seating position afforded to me in the rear seats that didn't entail me hacking half my head off to fit. Curiously too for a front wheel drive car, there is still a prominent transmission tunnel that further robs valuable rear passenger space. 
Continuing on the gripes, perhaps the most disheartening thing about this BMW will be the visible areas of cost cutting done to undercut its slightly more expensive opposition. In a premium car, the least one could expect is to not be able to see exposed unpainted panels such as the roof of the boot in the 2 Series Gran Coupe. Granted, it may be a minor observation but you are paying over RM 200k for a car after all.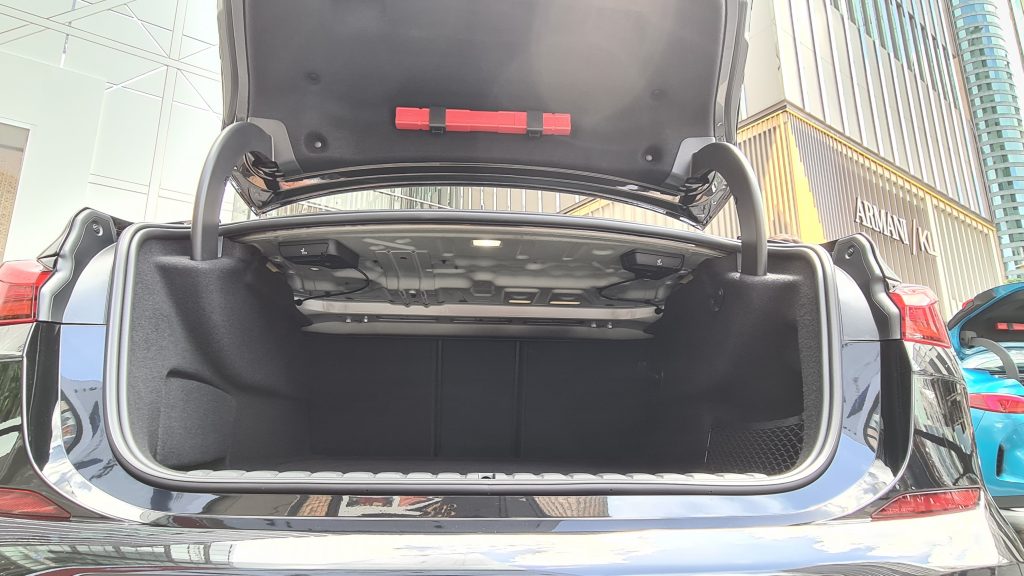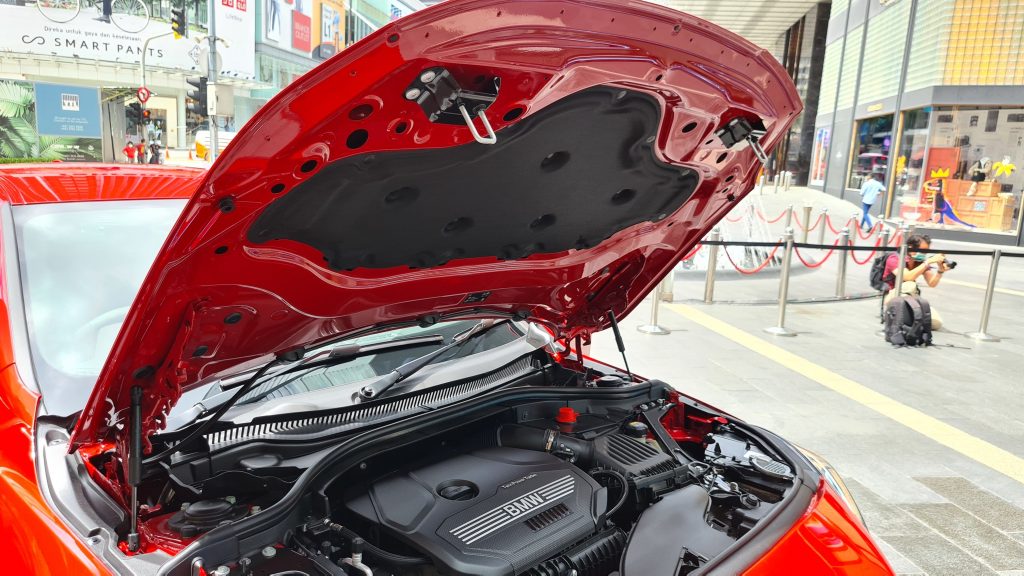 Considering that the bigger, more powerful, rear wheel driven (and perhaps better looking) 320i is only RM 30k more expensive. The RM 211k for this 2 Series Gran Coupe now seems to be less of an attractive proposition than it once was.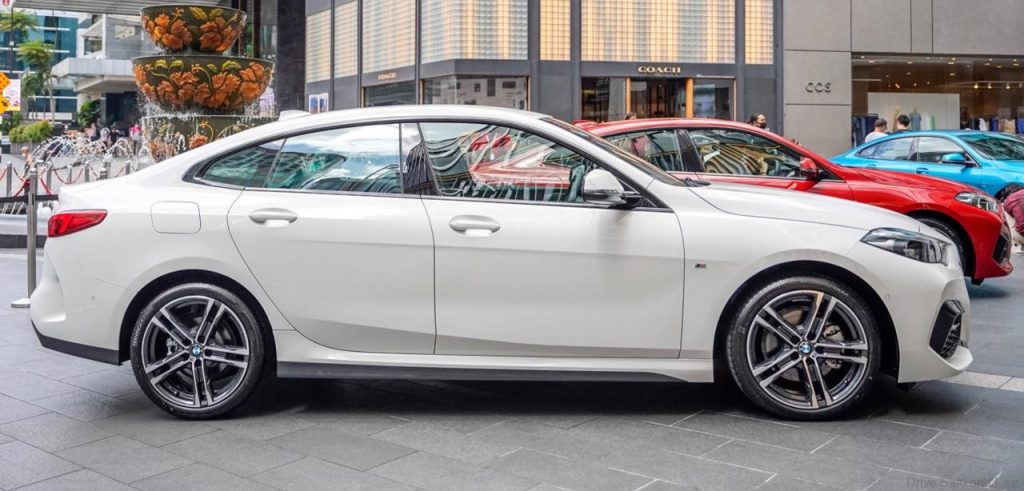 Saying that, there will undoubtably still have many eager buyers queuing up for this small Bimmer. So to those people, bookings for the 218i Gran Coupe M Sport begins today and can be made either at any authorised BMW dealer nationwide or online.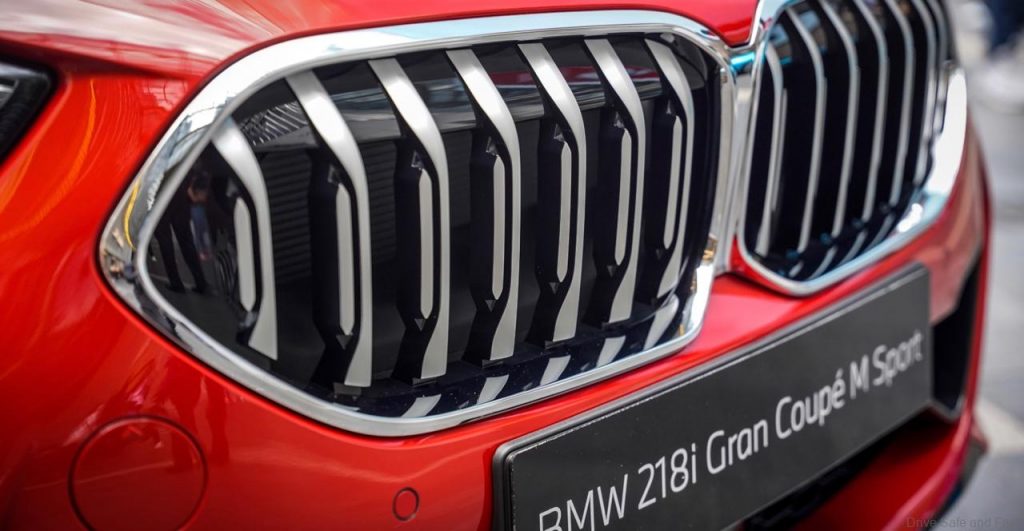 PRESS RELEASE: BMW Malaysia today introduced its first ever four-door coupé in the compact premium segment at the prestigious Swiss timepiece exhibition, Time Kulture by Swiss Watch Gallery at Pavilion Kuala Lumpur. 
Harald Hoelzl, Managing Director of BMW Group Malaysia said, "We are pleased to be introducing our first locally assembled four-door coupe here at Time Kulture as a way to celebrate these precious yet fleeting moments in time, particularly in this era of uncertainty. Therefore, we want to celebrate the dynamic independent spirit of these emerging local businesses who, despite the change in times, rose above adversity with sheer determination, resilience and innovation. This is a view we share with Time Kulture that upholds the new urbanite lifestyle that is always pushing boundaries and seizing every challenge that presents itself."
The all-new Gran Coupé from BMW was unveiled in the new variant of the BMW 218i Gran Coupé M Sport, alongside a fleet of camouflaged models in unique designs by local businesses, volunteer groups and Non-Governmental Organisations (NGOs)  Komuniti Tukang Jahit, Changgih Designs, INKAA and Kanoe.
"The successful history of the BMW Group is written with small, sporty and dynamic premium vehicles which redefined the world's premium automotive industry. Dating back to the 1960s with the 'Neue Klasse', no other premium automaker has such an extensive portfolio and experience in developing premium compact vehicles. The All-New BMW 2 Series Gran Coupé bring this expertise into an all new decade in the 21st Century with modern styling, emotional driving dynamics and generation-leading innovation," said Harald Hoelzl, Managing Director of BMW Group Malaysia.
Hoelzl added that while BMW Malaysia is looking into the future with its vehicles in the premium compact segment, the automaker is also paying tribute to homegrown  businesses, volunteer groups and Non-Governmental Organisations (NGOs)  establishments who have been dynamic and resilient in supporting the local communities throughout these challenging times.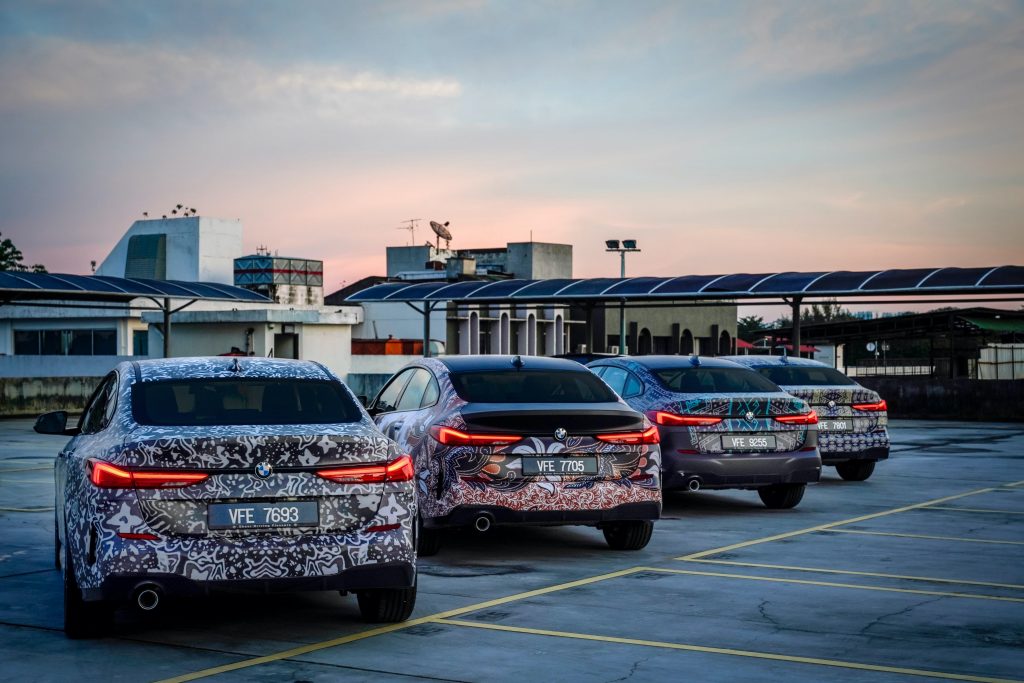 The groups helped create unique camouflage designs based on amazing stories as seen on some of the BMW 218i Gran Coupé M Sport driving around Klang Valley in the lead up to the launch at Time Kulture. 
The First-Ever BMW 218i Gran Coupé M Sport represents yet another exciting addition to BMW's premium compact class as it arrives with an elegant interior, coupled with generous cabin and luggage space for travel versatility. Complementing the Gran Coupé are also new digital services and advanced driver assistance systems that are equipped with the most innovative technology to support drivers in any situation.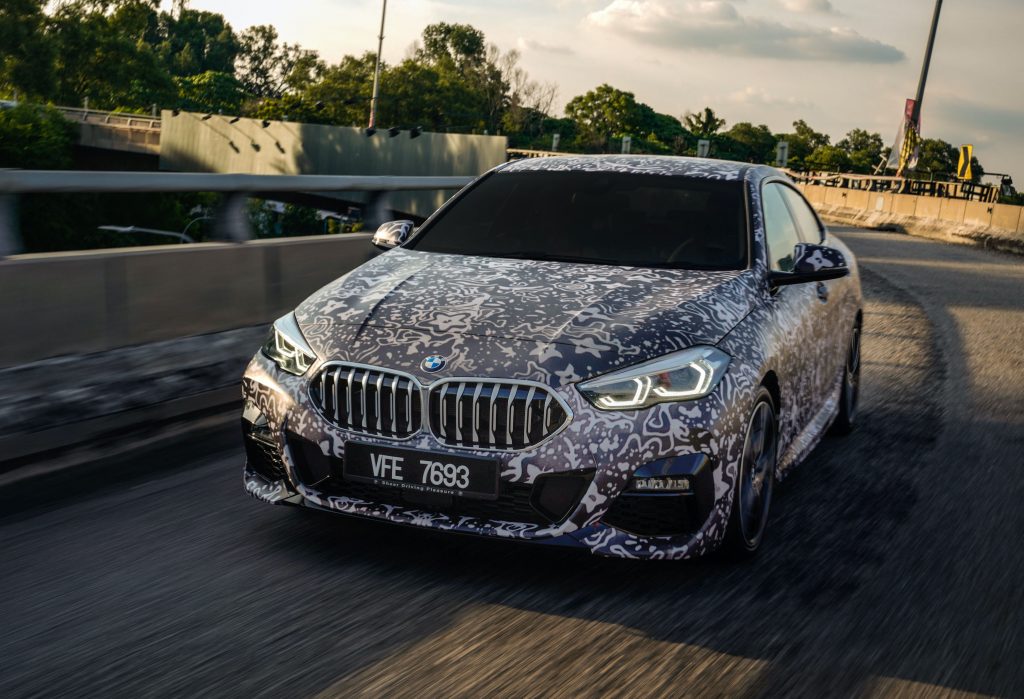 The First-Ever BMW 218i Gran Coupé M Sport arrives with a newly-designed three-dimensional mesh single-unit kidney grille that is complemented by slim, slanted LED headlights and LED foglights. The aerodynamic design also features a lower centre of gravity for an extraordinarily dynamic presence, while the sleek frameless front and rear doors accentuate its fluid design. 
Modern flared wheel arches and 18-inch M light alloy wheels in double-spoke style 819 M Bicolour with runflat tyres lend a muscular appearance to the new Gran Coupé as well. Towards the rear are slim wrap-around LED taillights connected by a high-gloss black band. The new Gran Coupé also comes equipped with the M Aerodynamics package as a standard, along with the BMW Individual high-gloss Shadow Line.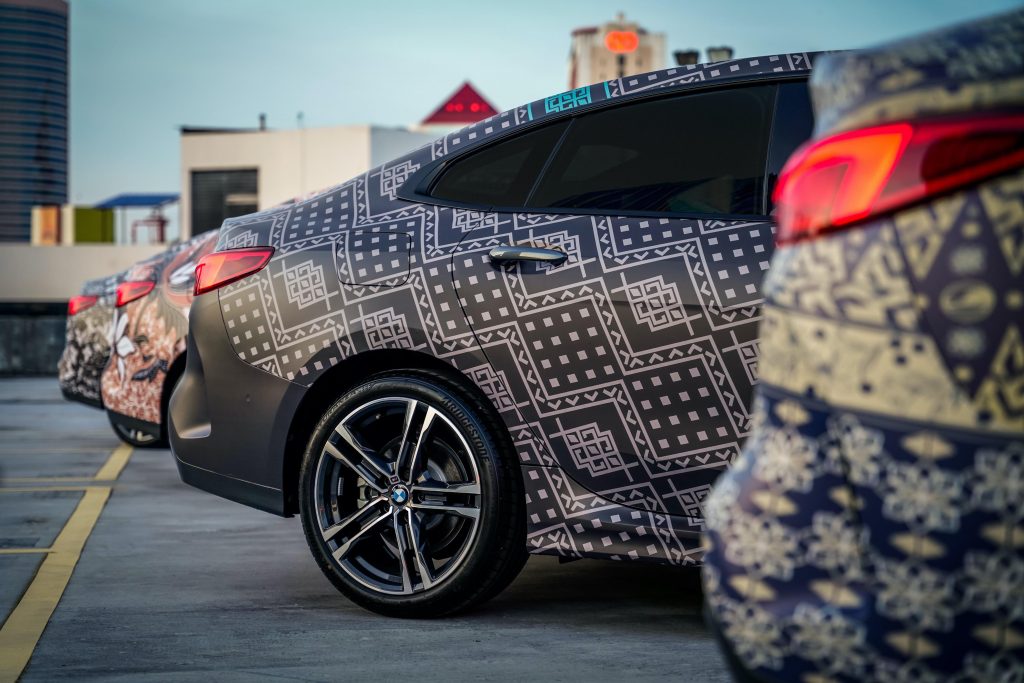 Powerfully efficient driving dynamics.
The new Gran Coupé is powered by the 1.5-litre three-cylinder petrol engine that is efficient for daily use yet remains powerful in nature. The BMW 218i Gran Coupe M Sport is the first-ever compact BMW coupé to utilise a transverse engine placement. This engine also complies with the EU6d-TEMP standard. With a maximum output of 103 kW/140 hp and a peak torque of 220 Nm, the new Gran Coupé can make the century sprint in 8.7 seconds. The top speed for the sporty car is 213km/h. Its combined fuel consumption records 5.9 litres per 100km of travel, with 135g of carbon emissions per kilometre of travel.
Power is transmitted via a Seven-speed Steptronic double-clutch transmission. Similar to the new BMW 1 Series, the First-Ever BMW 218i Gran Coupé M Sport is also designed with the BMW front-wheel drive (FWD) architecture – combining class-leading driving dynamics with a significantly increased amount of cabin space. Suspension, damping and steering have also been tuned for sportier performance in the new Gran Coupé.
A key contributor to the exceptional FWD handling of the new Gran Coupé is the ARB technology (near-actuator wheel slip limitation) which allows significantly faster and more sensitive control interventions, while minimising understeer usually experienced with FWD vehicles. The ARB technology features a slip control system positioned directly in the engine control unit which results in shorter signal paths, with reduced engine output as soon as there is a threat of wheel slip on the front wheels.
Modern cockpit, sophisticated furnishing.
The cockpit of the First-Ever BMW 218i Gran Coupé M Sport impresses with a wealth of sophistication, as it echoes the sportiness and extravagance of its exterior within. The new Gran Coupé features illuminated trim finishers in Illuminated Boston and LED light sources via the Lights Package to enhance cabin ambience. The multifunction M leather steering wheel, sport seats with Leather Dakota upholstery, and two-zone automatic air conditioning system provide a comfortable driving experience.
The new Gran Coupé features the BMW Live Cockpit Plus which stars an analogue speedometer and rev counter and a 5.1-inch, 4:3 portrait-format screen which displays information such as the car's speed, the status of the driver assistance systems and navigation instruction. This is complemented by an 8.8-inch touchscreen control display.
The new Gran Coupé is fitted with a centre console that includes the gear selector, iDrive controller, driving dynamics controls as well as the push start button. Positioned in front of it are cup holders and a storage tray for convenient charging via the Telephony feature with wireless charging. 
The lower central tunnel design of the vehicle offers more comfort and space for rear passengers, compared to standard two-door coupés in this segment. A 430-litre luggage compartment is 40 litres wider than the BMW 2 Series Coupe, ensuring everyday usability and providing ample space, especially when the rear seats are folded in a 40/20/40 split. Comfort Access 2.0 is also available to the new Gran Coupé, along with the BMW Digital Key for added convenience.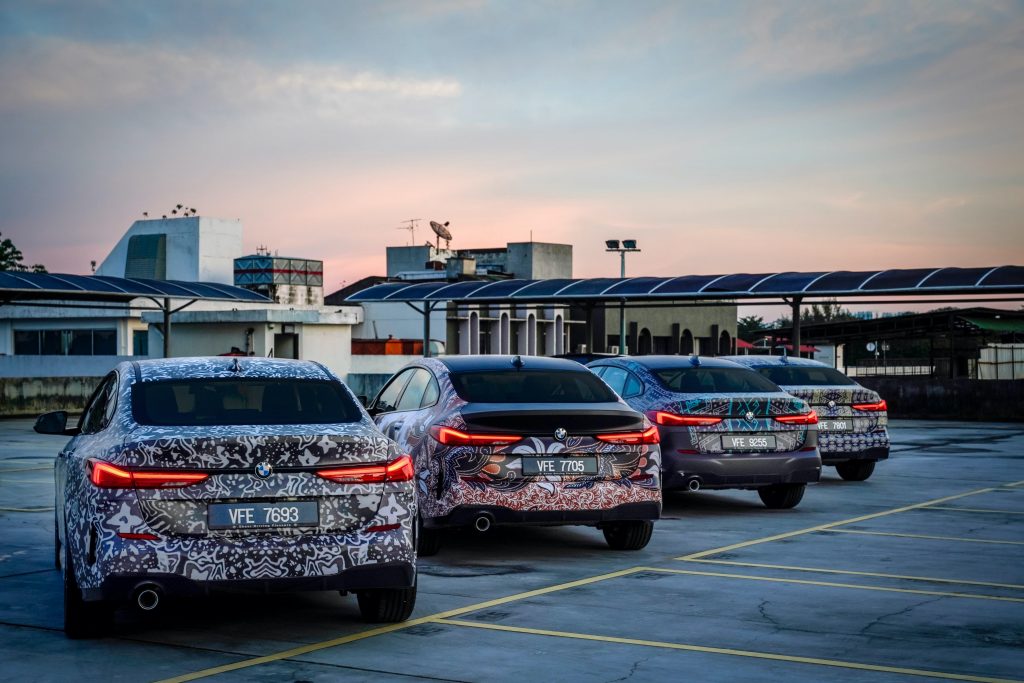 Best-in-class driving assistance systems.
Assistance is offered to the First-Ever BMW 218i Gran Coupé M Sport via the Driving Assistant, Parking Assistant and the Reversing Assistant. The Driving Assistant includes Lane Change Warning, Crossing Traffic Warning at the rear, Rear Collision Warning, and Speed Limit Assist. It also includes Lane Departure Warning with active steering intervention, as well as the Forward Collision Warning with brake intervention function. The Parking Assistant and Reversing Assistant are also available as standard, along with the Active Park Distance Control and a lateral parking aid. 
The First-Ever BMW 218i Gran Coupé M Sport is available in Alpine White, Black Sapphire, Snapper Rock Blue, Storm Bay, and Melbourne Red. The interior will feature black Leather Dakota upholstery with blue and black highlights.
The First-Ever BMW 218i Gran Coupé M Sport will be available at all authorised BMW dealerships nationwide starting 8th October 2020. Customers can also book the new Gran Coupé on http://www.shop.bmw.com.my/ at RM1,000.
Dynamic financial programme. 
With the Balloon Financing Plan from BMW Group Financial Services Malaysia, the First-Ever BMW 218i Gran Coupé M Sport can be owned with a monthly instalment plan starting from RM 2,418.00 (based on estimates of an 80% loan on a five-year tenure).
Complete premium ownership experience.
Owners of the First-Ever BMW 218i Gran Coupé M Sport will receive the complete BMW Group Malaysia Premium Ownership experience which includes:
ïBMW 5-Year Unlimited Mileage Warranty with Free Scheduled Service Programme
ïBMW Roadside Assistance and Accident Hotline
ïThe BMW Group Loyalty+ Mobile App – BMW Privileges Card
ïBMW Service Online