Tech
NZ Wheels Exclusive Clinic For Benz Owners Was A Success
Exclusive Service Clinic Delights Mercedes-Benz Owners at NZ Wheels Klang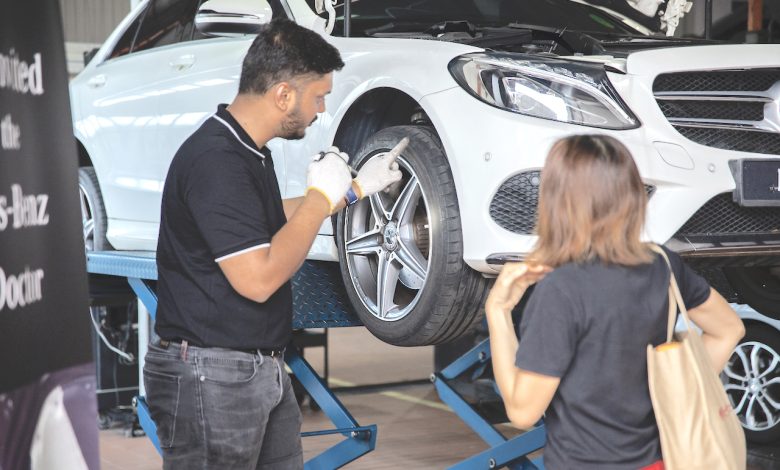 The NZ Wheels Klang Service Centre recently hosted an exclusive Service Clinic that left a lasting impression on the valued Mercedes-Benz owners who attended. With the presence of the highly skilled Mercedes-Benz Technical Expert, Flying Doctor Mr. Saurabh Singh, the event proved to be an unforgettable experience for all participants.
The overwhelming response to the service clinic was evident through the RSVPs received from eager Mercedes-Benz owners. The clinic offered an opportunity for owners to have their vehicles meticulously examined by the Flying Doctor, ensuring that every aspect of their prized possessions was thoroughly inspected.
The trust placed by the owners in NZ Wheels as their preferred partner for exceptional care was sincerely appreciated.
During the clinic, customers were delighted to receive the undivided attention of the Flying Doctor, who left no stone unturned in examining various vital components of their Mercedes-Benz vehicles.
From the engine to the brakes, suspension, electronics, and more, each aspect was given meticulous attention. A comprehensive diagnostic check was conducted to identify any underlying issues, with the Flying Doctor providing a detailed report on the condition of each vehicle.
The feedback received from customers following the clinic was overwhelmingly positive, with many rating the NZ Wheels Klang Service Centre with a perfect 5-star rating, and some even expressing a desire to give it more stars if possible.
Such positive reviews not only highlight the exceptional service provided by NZ Wheels but also indicate the potential for hosting future service clinics to meet the demand and enthusiasm of Mercedes-Benz owners.
The holistic customer experience provided during the clinic was particularly noteworthy. The Flying Doctor ensured that owners gained a better understanding of their cars, explaining any concerns or queries they may have had.
This personalized approach enhanced the overall experience and empowered the owners to take better care of their vehicles in the long run.
In conclusion, the exclusive Service Clinic hosted by NZ Wheels Klang was a resounding success. With the expertise of the Flying Doctor, Mr. Saurabh Singh, Mercedes-Benz owners were treated to an unforgettable experience where every aspect of their vehicles was meticulously examined.
The overwhelming response, positive feedback, and the potential for future clinics further solidify NZ Wheels as a trusted partner in delivering exceptional care to Mercedes-Benz owners.