Tech
LEGO Technic Yamaha MT-10 SP Cost Just RM999.90
This new 42159 LEGO Technic Yamaha MT-10 SP is cheaper than the real superbike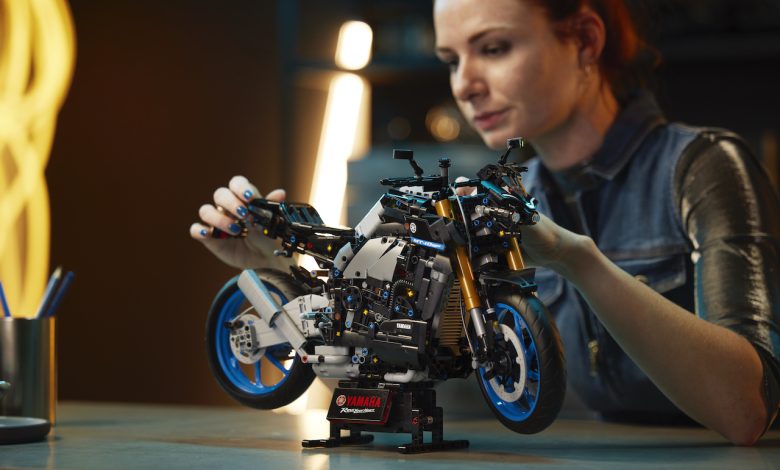 This is not the first super bike from Lego Technic. In December 2021, the BMW M 1000 RR Model was released and it became a favourite for BMW bikers and more.
For easy rider fans, in July 2019, Lego CREATOR released the Harley Davidson Fat Boy for just RM420,000 which was sold out due to the response from Harley owners and also fans of the brand.
Now BMW motorcycle fans could even build their very own R 1200 GS Adventure way back in early 2017 when Lego Technic released a futuristic version.
Now comes another extraordinary replica of the real motorcycle in LEGO Technic which combines the boundless power of imagination with the heart-racing thrill of the open road, resulting in a true masterpiece of engineering and creativity.
Brace yourselves, motorcycle enthusiasts and LEGO lovers, for an exhilarating project that will ignite your passion for speed and creativity.
Designed with meticulous attention to detail, the 42159 LEGO Technic Yamaha MT-10 SP effortlessly captures the essence of Yamaha's iconic motorcycles. Drawing inspiration from the esteemed flagship Hyper Naked range, the stripped-back aesthetic honours the premium styling of its real-life counterpart.
Every aspect of this model has been crafted to faithfully replicate the Yamaha experience. It boasts authentic detailing that mirrors the finest attributes of Yamaha motorcycles, including LEGO Technic renditions of the 4-cylinder engine and the multi-speed transmission.
The gearbox elements, such as the shift drum, shift fork, gear shift ring, and ratchet drum, have also been thoughtfully incorporated, enhancing the model's realism and captivating builders with their precision.
The 42159 LEGO Technic Yamaha MT-10 SP delivers an unparalleled building experience, uniting motorcycle enthusiasts and LEGO fans in a shared passion for precision, innovation, and the pursuit of excitement.
To complement this remarkable set, a display stand is included, allowing builders to proudly showcase their creation. Measuring over 25 cm high, 44 cm long and 15 cm wide, the set serves as an exceptional gift idea for motorcycle collectible aficionados and devoted Yamaha enthusiasts.
The 42159 LEGO® Technic™ Yamaha MT-10 SP set will be available across LEGO Certified Stores, LEGO® Official Store on Lazada, Shopee, LEGOLAND™, as well as major retailers and department stores in Malaysia from 1 August 2023.
42159 LEGO® Technic™ Yamaha MT-10 SP
Ages: 18+
Pieces: 1,478
Measurements: Over 25 cm high, 44 cm long and 15 cm wide
RRP: RM 999.90