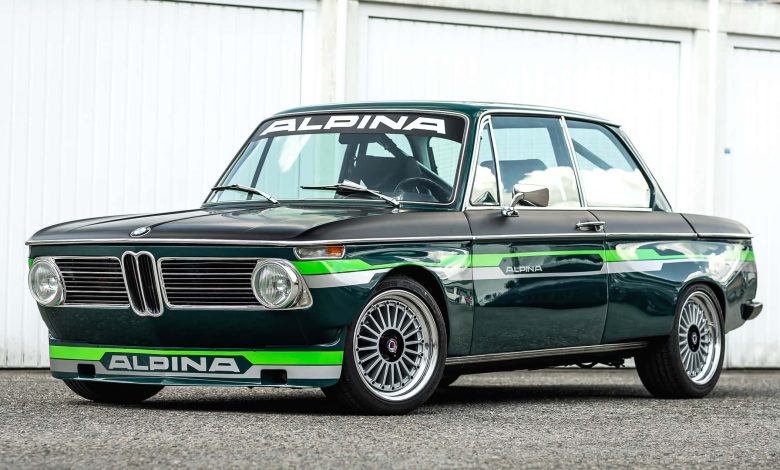 This classic 2002 maintains all of its old school cool, but features some modern enhancements underneath. 
German tuning firm Manhart may be most well known for turning modern-day BMWs into 'bahnstorming rocket ships, but it has recently also been turning its attention to some older stuff too. Like this gorgeous BMW 2002 tii for instance, which is the latest to receive the surprisingly sympathetic restomod treatment from the Wuppertal-based tuners Classic Cars division.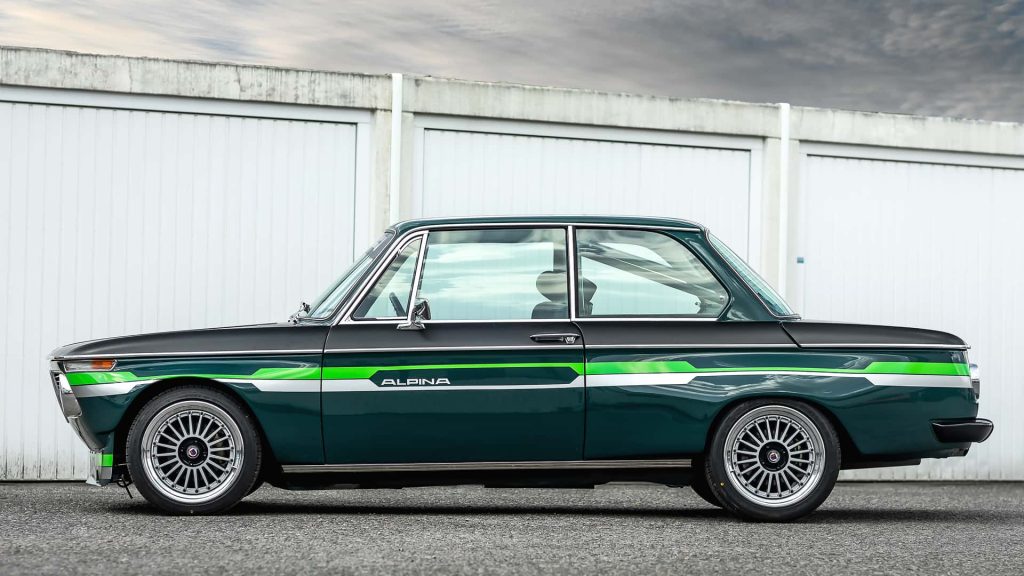 Now of course going from the livery, it is already clear to see too that this isn't any normal 2002 tii, but instead one that has been breathed upon by fellow German tuners Alpina. So it is therefore really quite refreshing to see that Manhart didn't simply go to town with the mods on this classic BMW, but instead with this restomod fettled it just enough to make it more fun without removing what makes this old timer so uniquely special.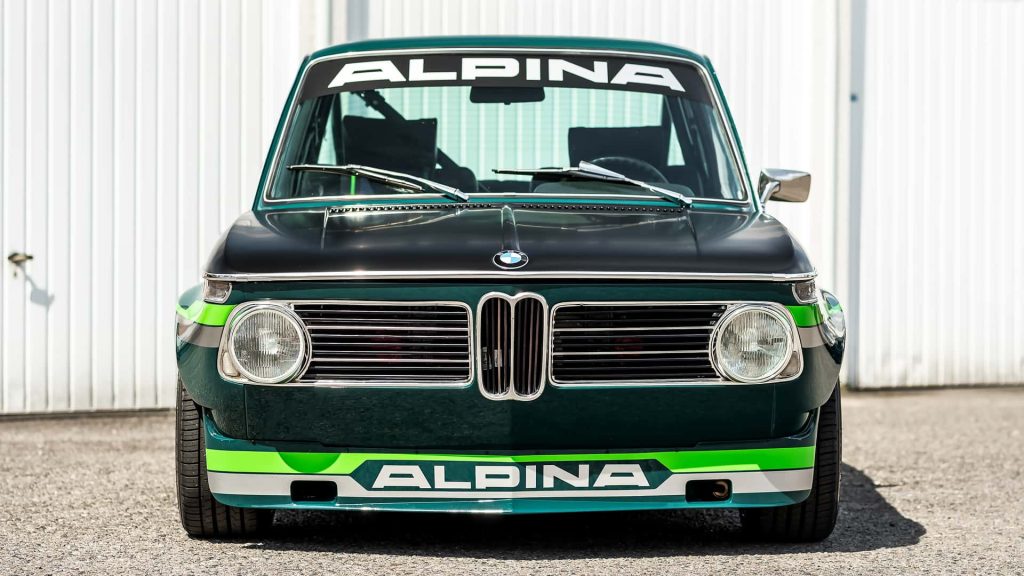 Take the engine for example, while the 2.0-liter M10 four pot boasting an Alpina throttle system and manifold that came originally with the car remained in-situ, Manhart nevertheless did install a K&N air box and a new exhaust system. Coupled with a few other hardware tweaks too and this 2002 eventually saw its power and torque figure go from its stock 130 hp and 178 Nm, to a more substantial 200 hp and 215 Nm in its current form.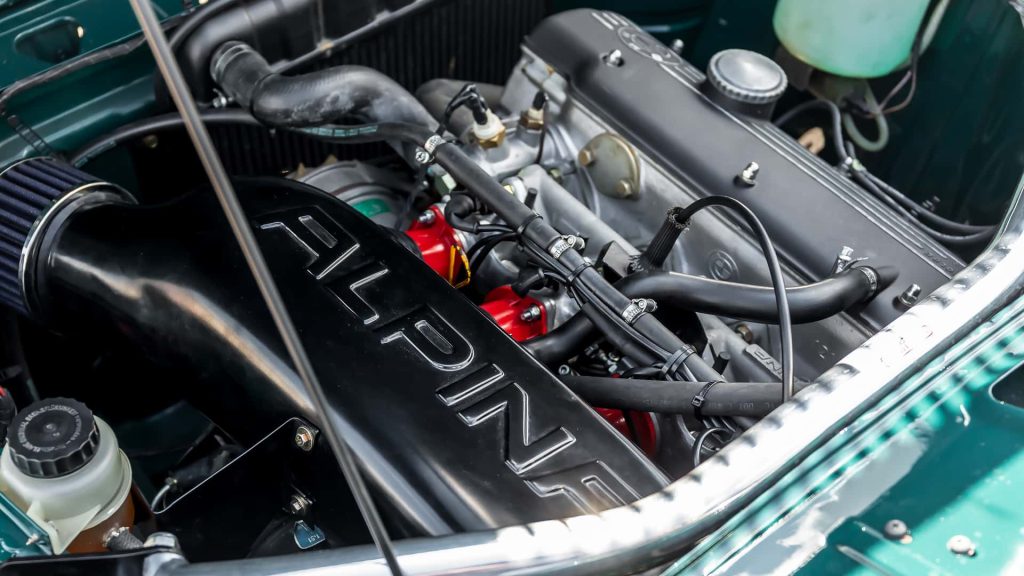 Manhart meanwhile has also rather wisely uprated the brakes with this bump in power, fitting units from a E21 323i that should enable this 2002 TII to stop on the proverbial dime. A set of KW Raab coilovers and a Wiechers strut brace on the other hand had found their way onto this classic BMW too, to ensure that it handles the twisties as well as an 'Ultimate Driving Machine' should.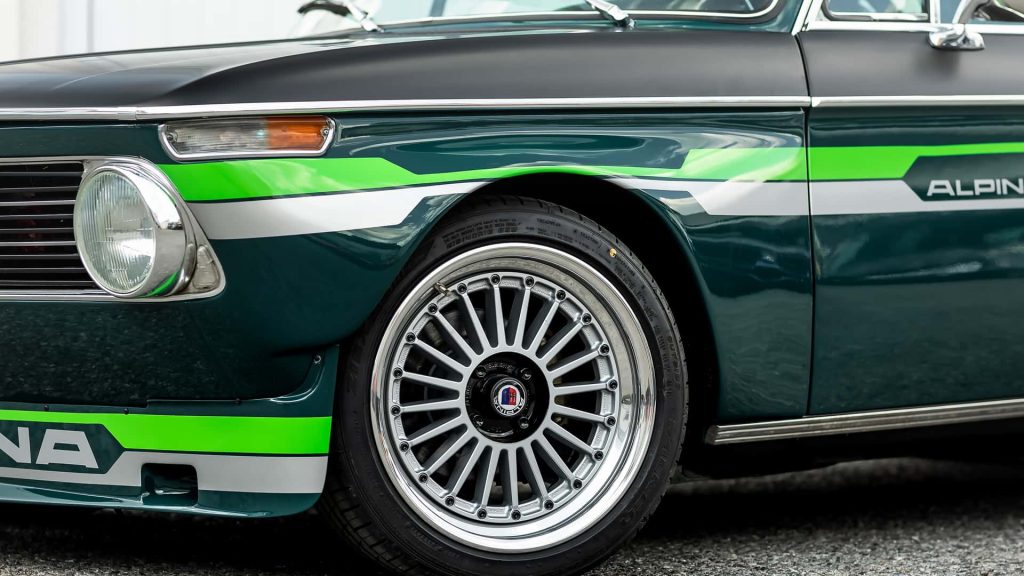 As for how this classic looks though, Manhart has sagely not messed with both the iconic lines and livery of this BMW-Alpina. This blast from the past still even retains its period correct 3-piece multi-spoke 16-inch alloys, but is now sitting even more snuggly than ever underneath those widened 'pig cheeks' wheel arches, courtesy of a set of 25 mm spacers all round.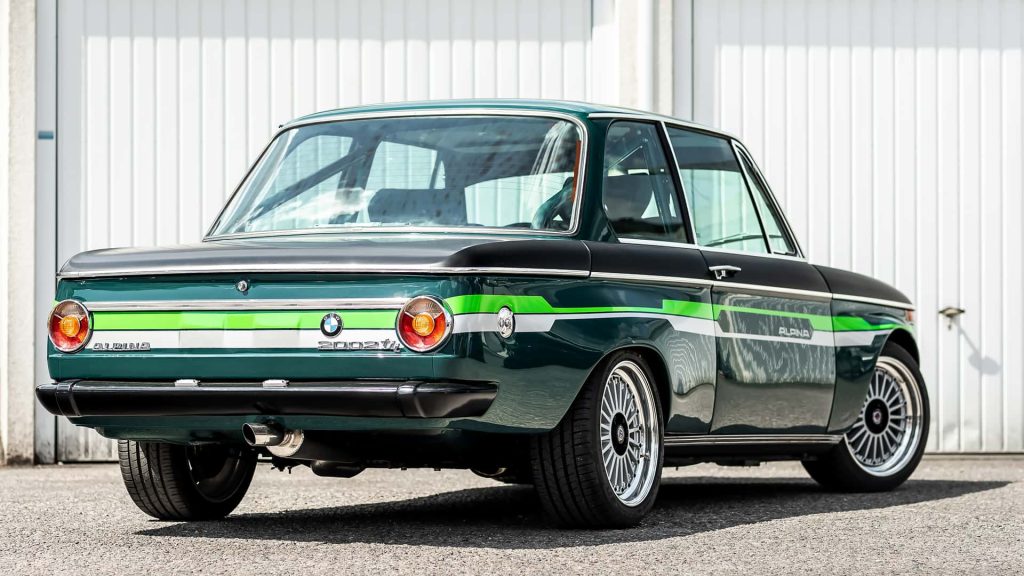 And just finishing on the inside, this restomodded 2002 tii has been sympathetically restored to look as fresh as the day it rolled off the line. Interestingly for a restomod though, there is hardly any modern amenities at all within the cabin. Instead, this interior oozes old school cool thanks to a pair of Scheel sports seats (that are topped with stripes in the Alpina green and blue colours), some Alpina floor mats and an Alpina Clubsport roll bar that runs right across the rear bench seat.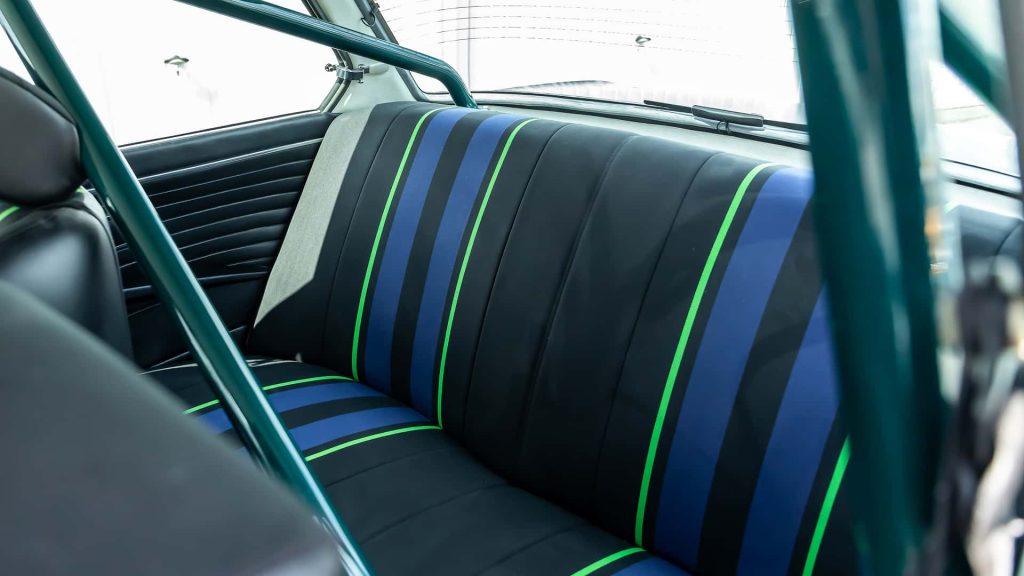 Manhart has unfortunately publicly announced a price for its restomod 2002, but it really should go without saying that this gorgeous BMW wouldn't come cheap. Though there is the slight chance that this third classic to be fettled by the German tuner might be just be the cheaper alternative than the Lancia Delta Integrale and E30 M3 that came before, and is likely to be more of a hoot to drive that most of the modern day machinery tuned by them too.