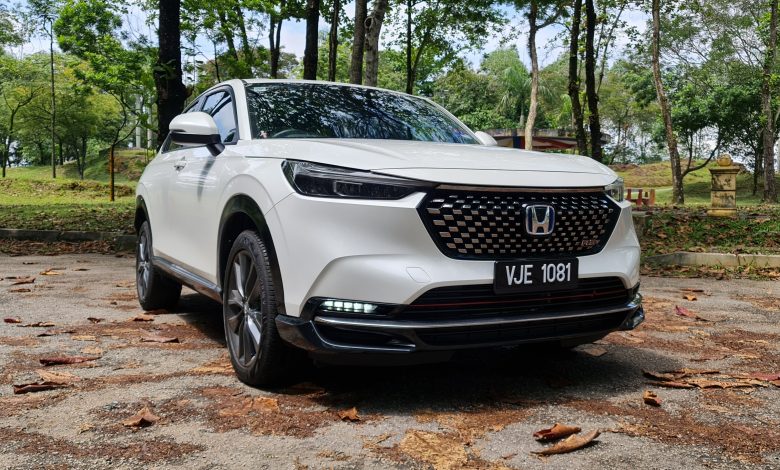 Newly upsized and upmarket, does the HR-V still reign supreme in the compact crossover segment?
When Honda first launched the HR-V over here nearly a decade ago now, its Malaysian domination was in part because it was actually a rather good car, but predominantly because there was virtually no competition around it at the time.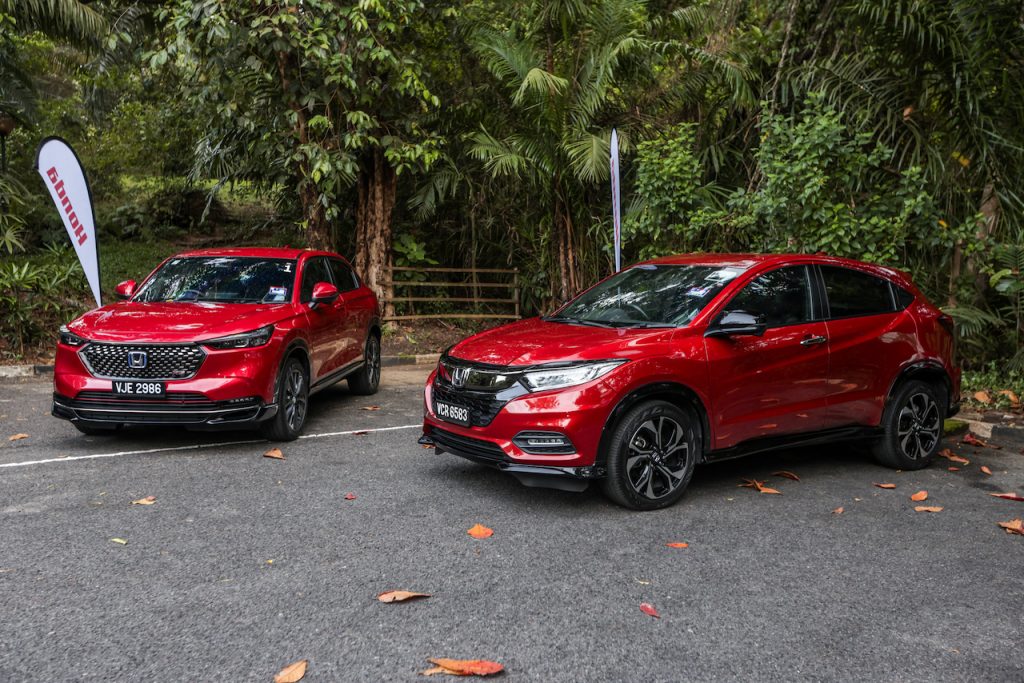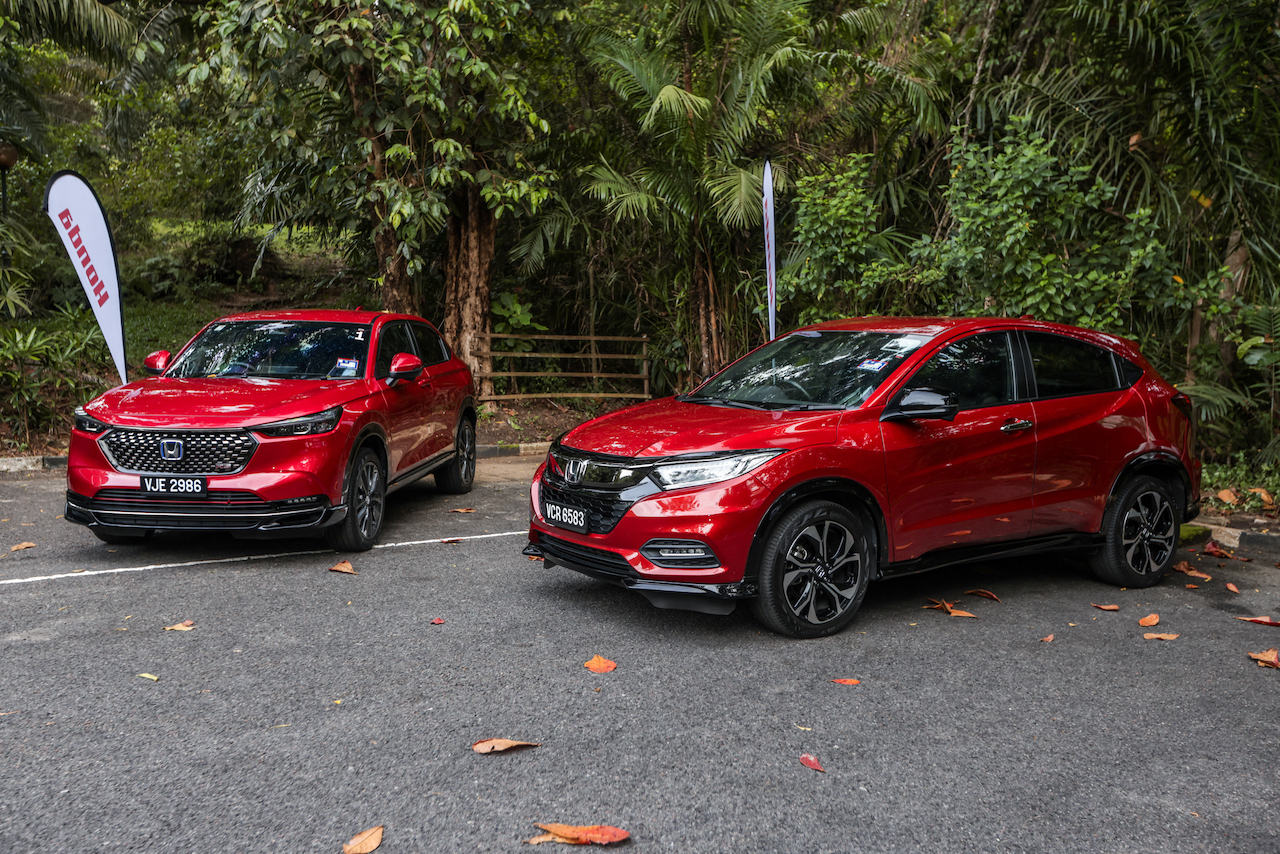 The compact crossover market however, throughout the last decade, has since become one of the most crowded and hotly-contested automotive segments around. So with the likes of Proton's X50 and Toyota's Corolla Cross being proper threats to its crown this time, does the new HR-V still retain its title as being the king of the compact crossover hill?
Or perhaps more pertinently, given that this new HR-V is significantly more expensive than what its predecessor used to cost — at some RM 140,000+ in this flagship hybrid e:HEV RS trim — should any attention even be paid to what is now a rather expensive middle-class compact crossover?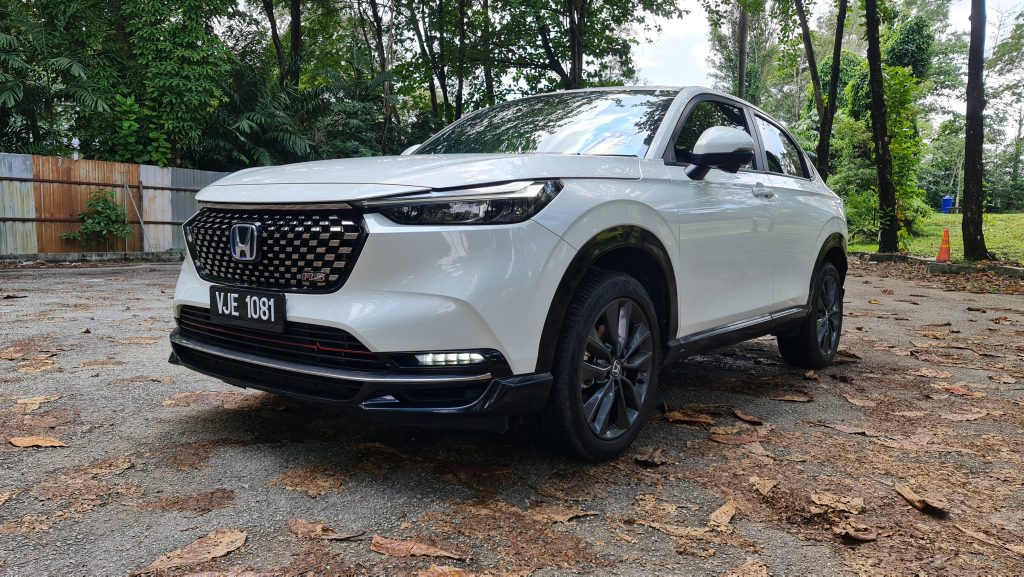 Well, in terms of its looks at least, the new HR-V does certainly have what it takes command anyone's attention. Bringing to the table a more butch and macho design theme compared to its more curvaceous predecessor, this compact crossover has indeed gone overnight from a slightly dowdy-looking thing during the last days of its prior life, to now being one of the chic-est offerings in its category. 
In fact, to quote directly from a non-car guy friend who saw me pull up in this car: 'Eh, this is sexy. Looks almost like a BMW.' And there really is no higher praise for a Honda's design than that.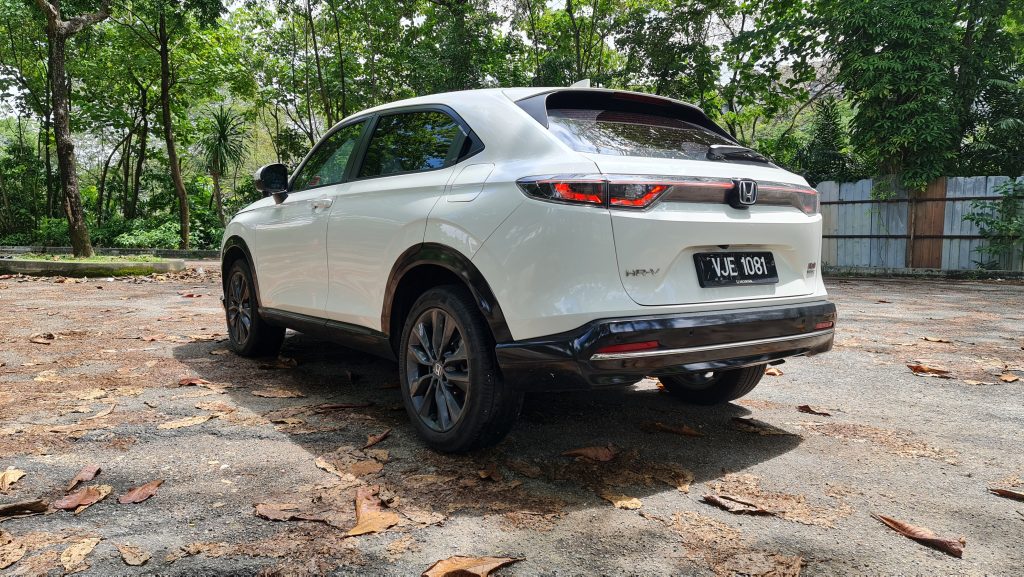 Rather reasonably too, this aforementioned increase in price over its prior incarnation does come with a handy increase in size. While sure the old HR-V is already relatively spacious, this new one though has a cabin that is physically big to the point where the current CR-V feels a bit redundant. There is for instance plenty of space for six footers both front and back, as well as for the rather useful Ultra seats to still be around to swallow anything this side of a full-sized Ikea bookcase too.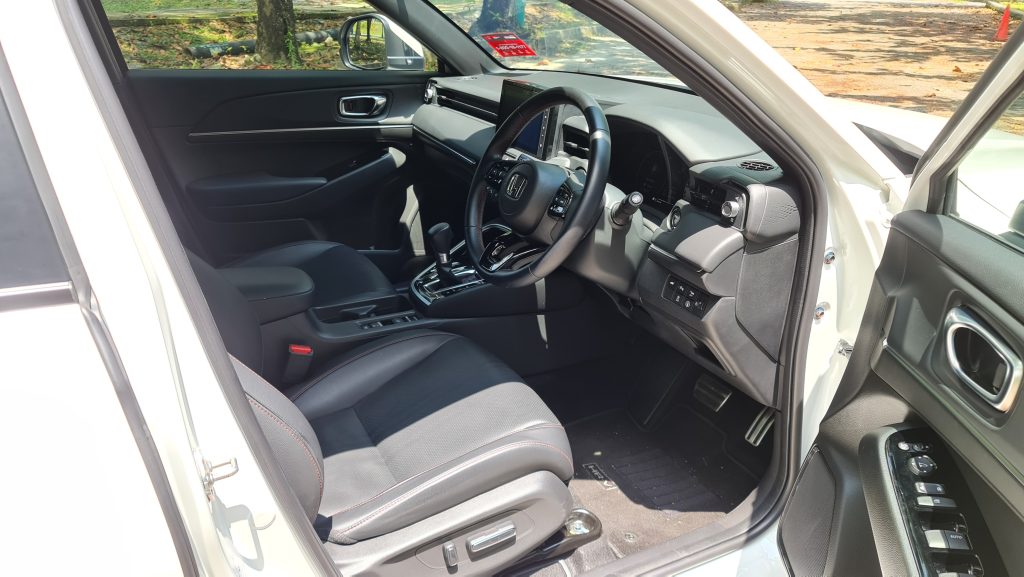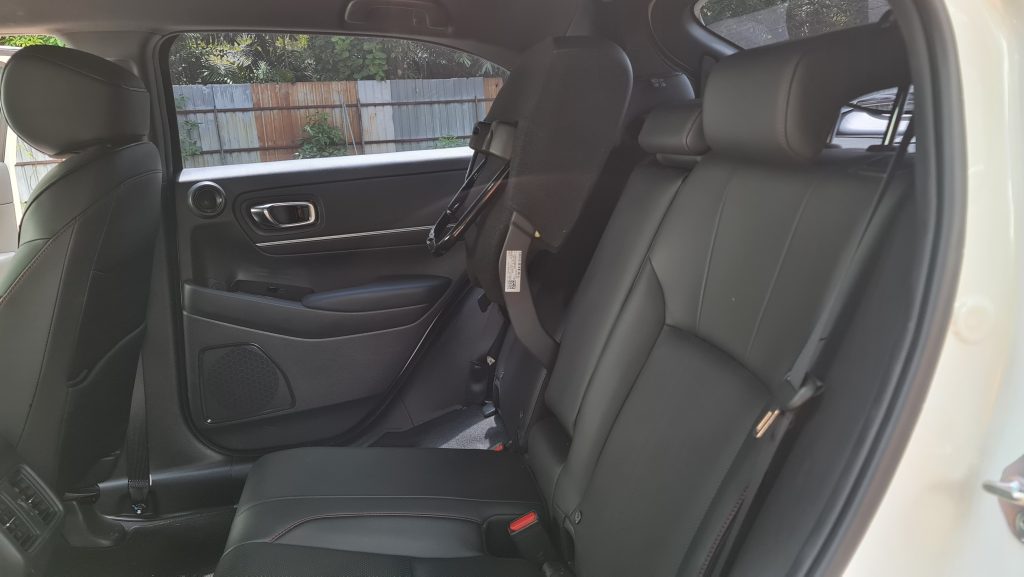 Boot space however on this HR-V could be considered a tad on the small side, with it in particular being surprisingly shallow for this segment of car. Its slightly sloping rear roof line does also eat into head room a bit, which could be a problem for any basketball players wanting to sit straight in the rear row.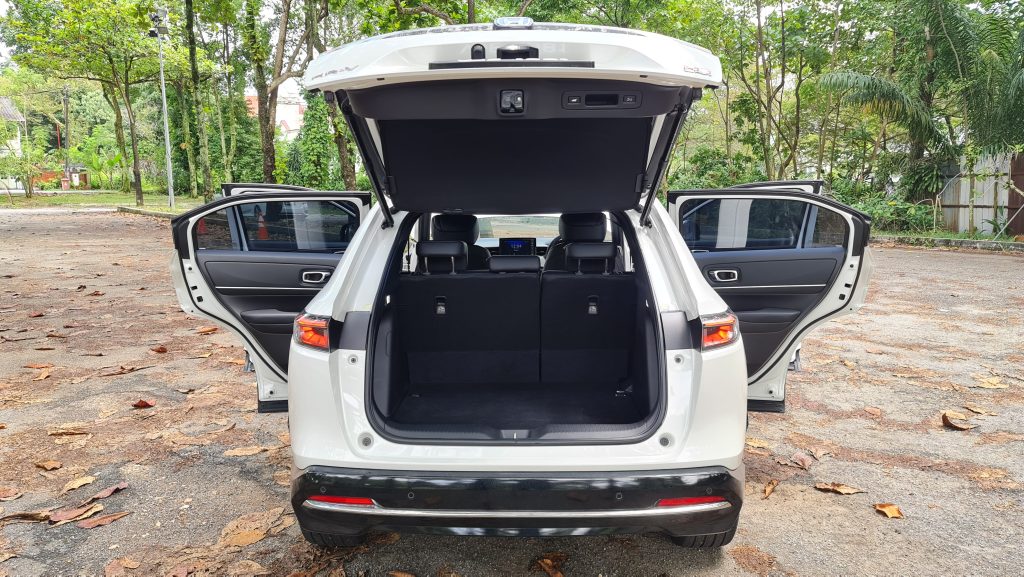 Slightly more serious meanwhile is a complaint about the cabin being a bit too black, which in turn does invoke some slight sensation of claustrophobia in some. A problem that is certainly not helped as well by the relatively shallow windshield and the generally small green house area, which further adds to the enclosed feeling within the HR-V.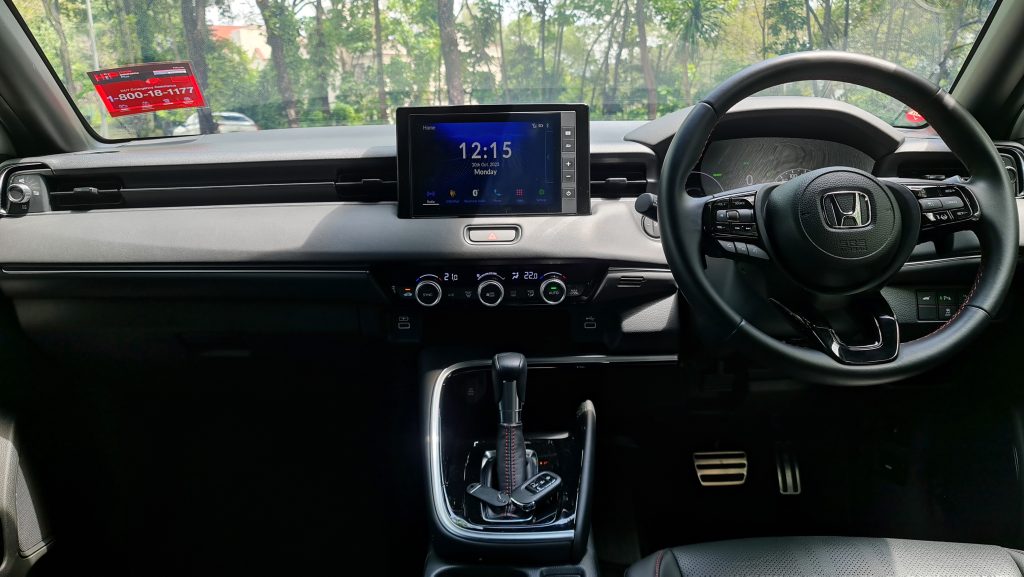 Looking at it positively however, the closed-in sensation was described by a member of the fairer sex as being one that feels like the car was cosseting her, which in combination with the high driving position did apparently make her feel more secure on the road. She then went on to describe that this cosseting feeling was further enhanced by the general premium-ness exuded the cabin, which in all fairness is a cabin that actually could be comparable to what is currently being offered by Mercedes-Benz with its GLA. 
The major common touch-points like the steering wheel and gear lever for instance feel good to the touch, while the less common touch-points like the dash top and door cards in this HR-V at least look premium to the eyes (if not exactly the most top quality the touch). There are also several nice upmarket features that just add that little bit of class to the cabin too, such as the climate control knobs that change colour when the temperature is adjusted, and the diffusion ventilation feature that is not unlike what is to be found on the uber-premium Volkswagen Phaeton limousines.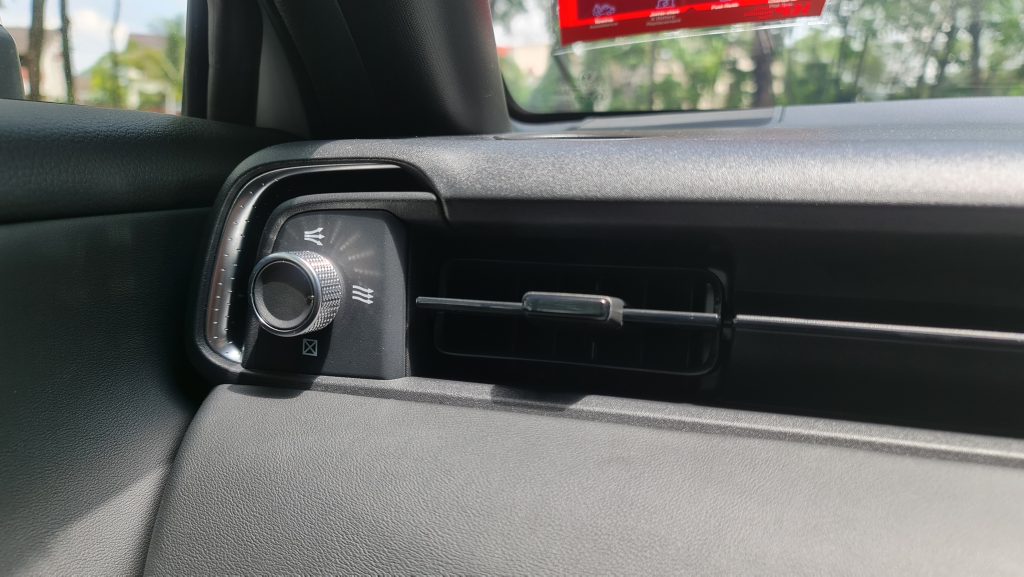 Its aura of premium-ness within the cabin however is spoiled slightly by the central infotainment touchscreen, which does look like an afterthought going by its poor integration into the dash design and a display homepage that looks like something off a cheap Chinese knockoff. It is nevertheless responsive enough to use, and the standard Android Auto and Apple CarPlay integration does mean that there really is no need to look at that cheapo home screen.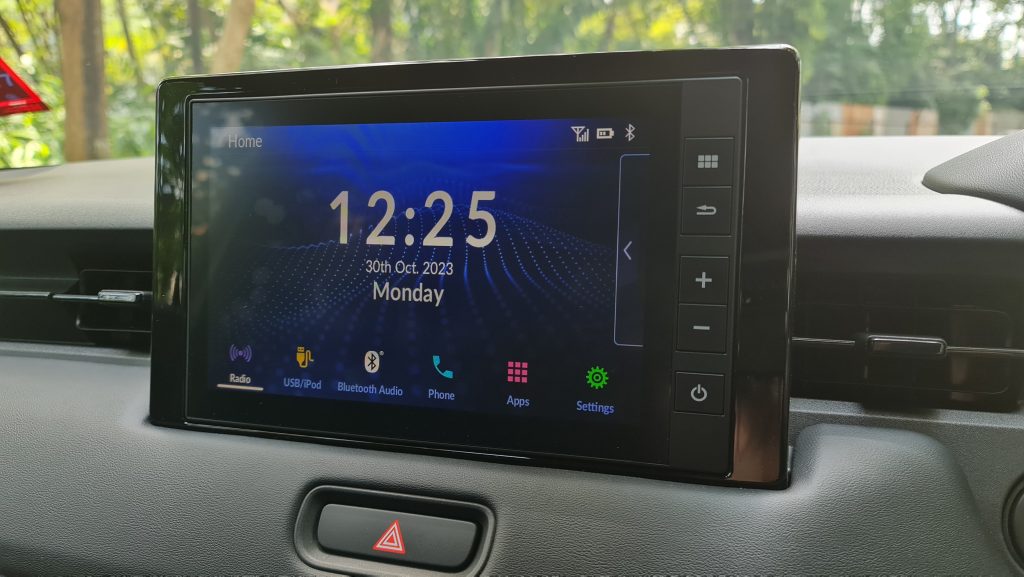 Contrary to the fairly high speaker count of 8 too, the general sound from it feels sunken and coming from lower down to where the speakers were placed. Though conveniently while on the topic of sound, one of the most impressive things about the HR-V is undoubtably the surprising lack of it while on the road.
Sure, especially with this e:HEV hybrid variant tested here, the HR-V expectedly does the usual silent running trick while purely operating on its electric motor. Even when sensibly cruising down the highway with the engine running though, road and wind noise hardly penetrates into the cabin. 
Truly, a normal conversation could even be held in the car when the heaviest of rain batters down on its rather adequately damped roof. Unfortunately, the same could not be said when hoofing the HR-V up an on-ramp, because oh my does the engine make a hella lot of noise even when pushed just a tad.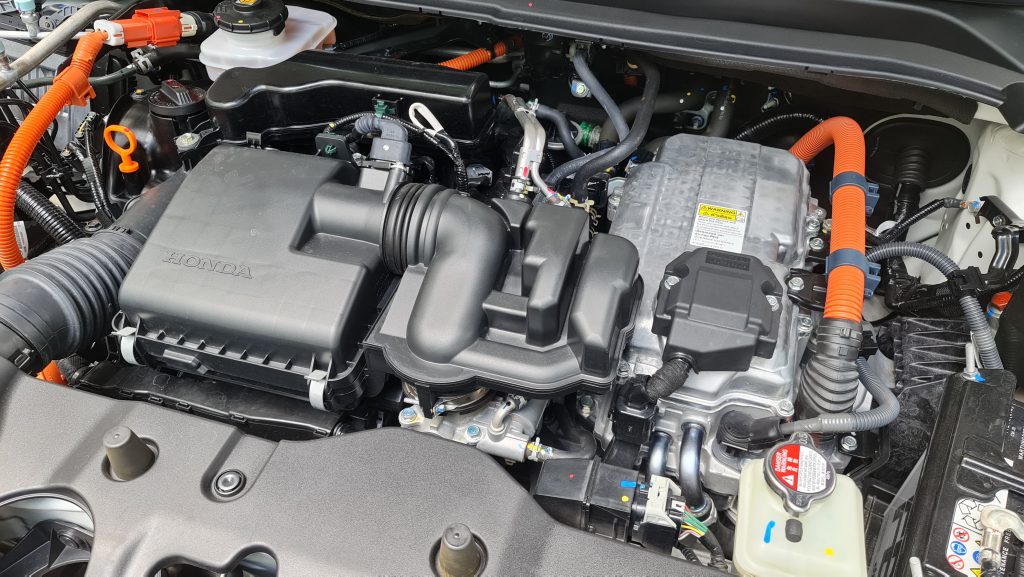 More disappointing too is that while Honda does have a long history of making some pretty sweet-sounding four cylinders that are positively shrill when the VTEC kicks in (yo!), this particular engine however is instead capable of only producing a single monotonous drone. A drone that incidentally also only increases in volume when pressed hard, but not actually produce any extra speed or power while doing so. 
To that end therefore, driving the 1.8-tonne HR-V hybrid in any form of spirited manner is met with a briefest burst of EV-esque acceleration, before eventually bogging down when more oomph is demanded. This lethargic sensation is in essence the complete opposite to the turbo-lag feeling from a forced induction car if you will, and certainly not all that befitting of the RS designation that has been bequeathed on this particular hybrid model.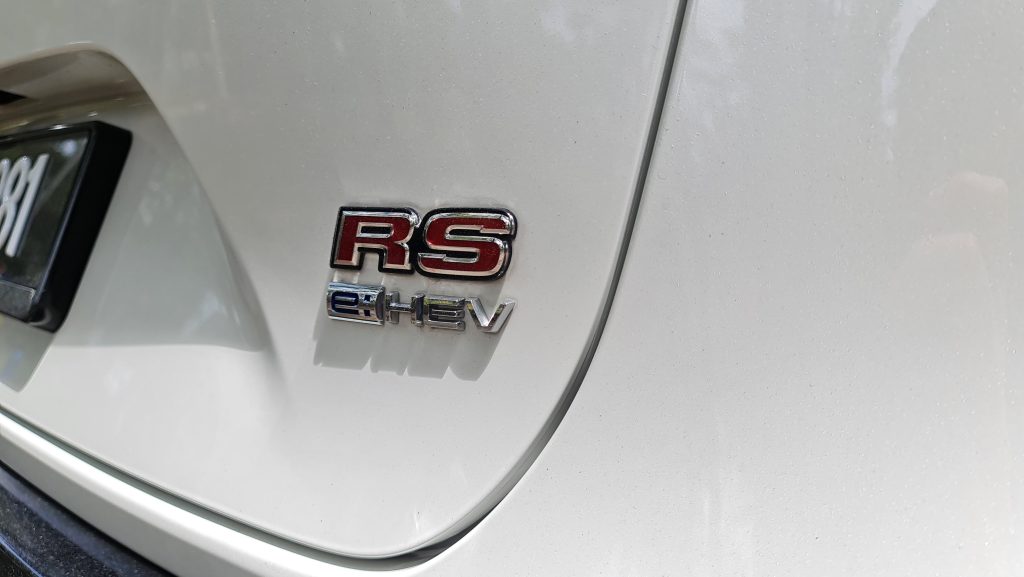 Now being completely fair to this hybrid HR-V, its acceleration does pick up a tad when Sport mode is engaged, with the steering also weighting up slightly to provide better feedback through the twisties in this configuration. But, it is still in no way befitting of what anyone outside of marketing will reasonably call worthy of its RS designation, with what Honda should perhaps really have been doing is instead capitalising on its supremely quiet cabin and turning this e:HEV variant into its premium luxury trim (while the faster turbocharged V spec be given the sporty designation).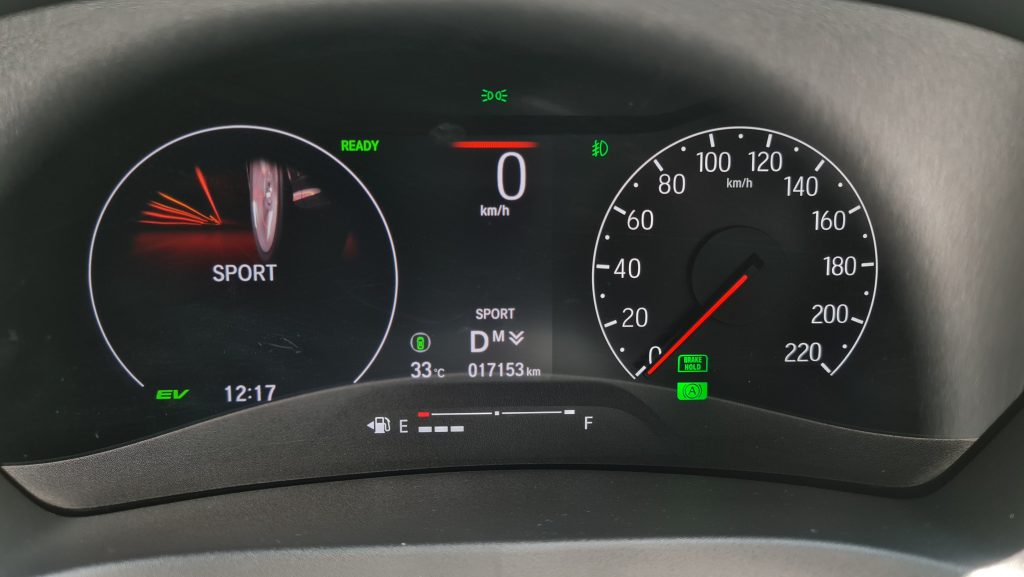 And if Honda really wants to go down the properly premium route with the HR-V, the first thing they should do is retune the suspension. That is because even when being generous and considering for this to be the 'hot' RS variant, the ride is still harsher than it really needs to be. It just feels as if its 18-inch wheels are made of lead, and just plomps into potholes unnecessarily force, which in turn actually does more to spoil the perception of premium-ness for this compact crossover than its pesky engine drone.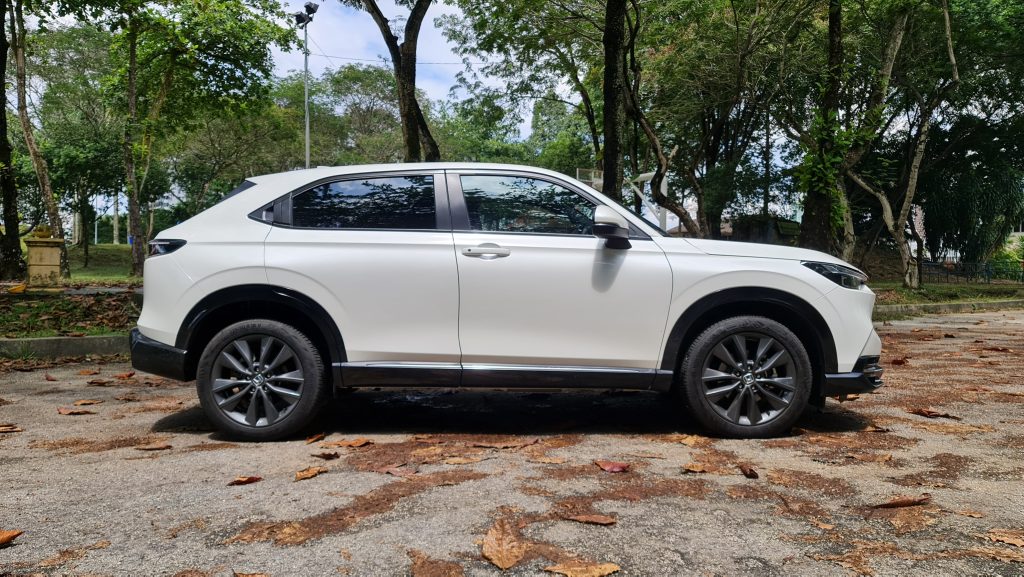 Having said all that however, switching from overly-critical reviewer mode to just normal potential car buyer mode now, the lack of performance, jittery ride and monotonous engine drone will most likely not actually be picked up by the average Joe during their sensible daily commute. And even on the off-chance that they do pick these faults up on the test drive, the stylish exterior, premium tech-filled interior and oodles of practicality will be more than enough overwrite these seemingly minor (to the typical buyer at least) quibbles with this HR-V.  
Considering too this HR-V, especially in this hybrid trim, sips fuel like it is enjoying a fine wine, this compact crossover makes for a rather good value proposition too. RM 60 worth of RON 95 for 600 km is borderline wizardry after all. And this value argument is only bolstered by the predictably strong resale values of these Hondas, which will likely be more than enough to convince prospective buyers in swallowing its still rather steep purchase price.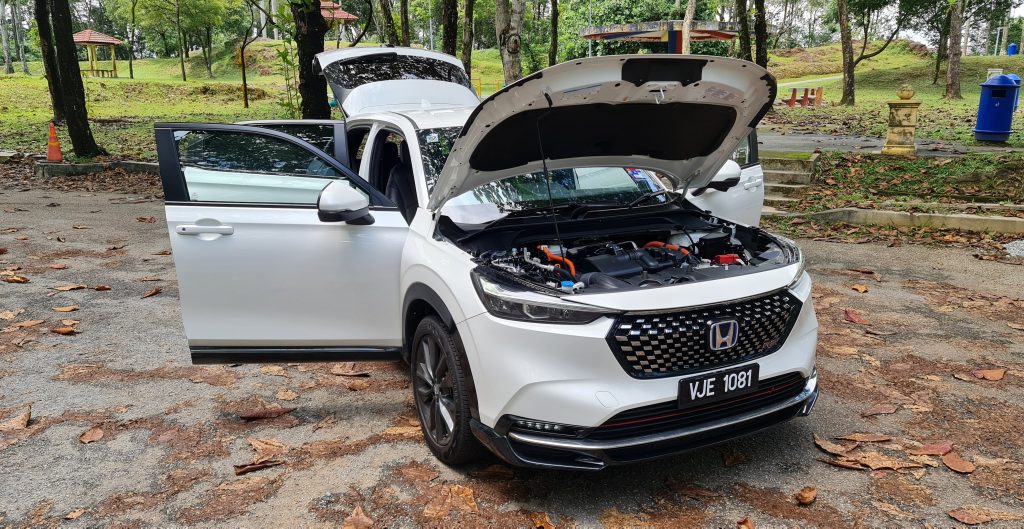 Also, specifically for those who may be considering holding onto their HR-Vs for perhaps a longer than normal amount of time (say 9 years as a totally arbitrary number), just know that the car you see in the photos here has just endured 17,000 km of hard-wearing media miles and it still feels as tight as the proverbial drum.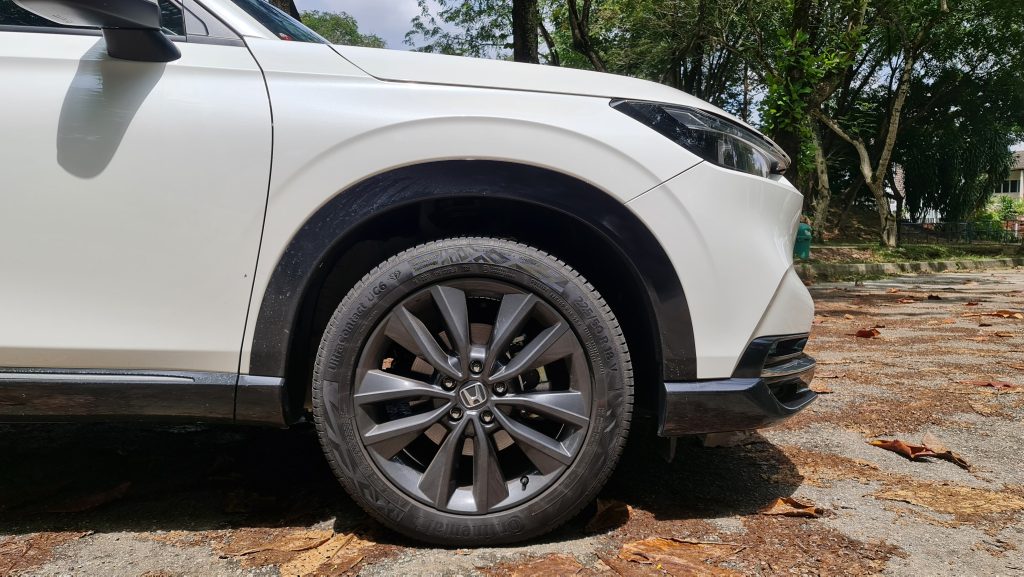 Anyway, going back to the initial question of whether the HR-V is still king of the compact crossover hill, the answer to that is still perhaps a yes, but one said in a questioning and uncertain tone. The Proton X50 is after all 90% of the car but at 70% of the price, with the bigger and comfier Toyota Corolla Cross also perhaps being an even better value than the Honda. 
What the HR-V does nevertheless is offer something sexier than the Corolla Cross and a more atas badge than the X50, while simultaneously being more practical than the Mazda CX-30 and almost as premium an experience as in a Mercedes-Benz GLA. So while it really isn't the default choice anymore, this Honda still is certainly a perfectly default recommendation for anyone in the market for a compact crossover that does everything right.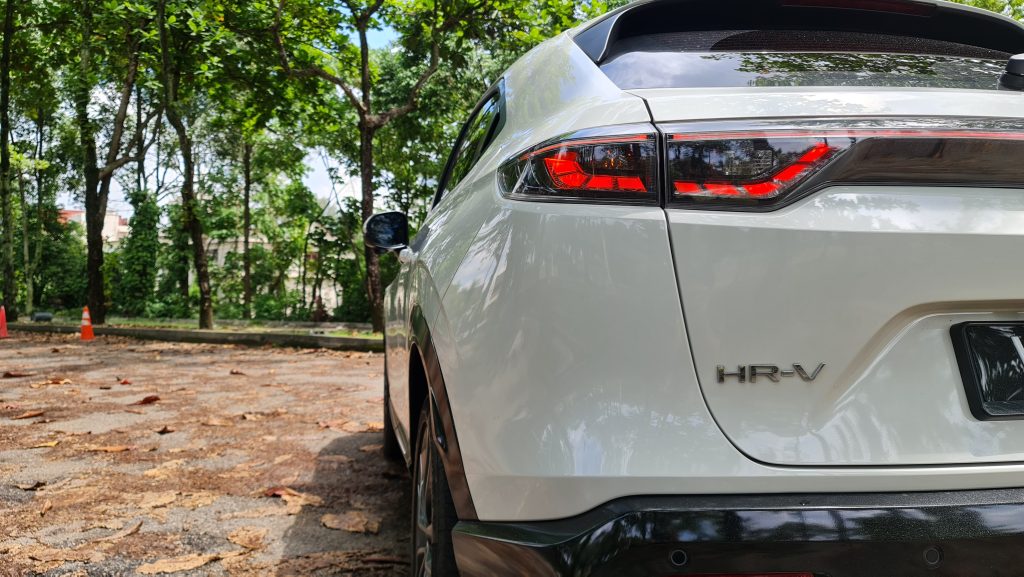 Odds and Ends
The sequential turn signals up front certainly adds that little touch of class while cruising the streets at night, but it's a shame that the rear light bar doesn't incorporate the same feature.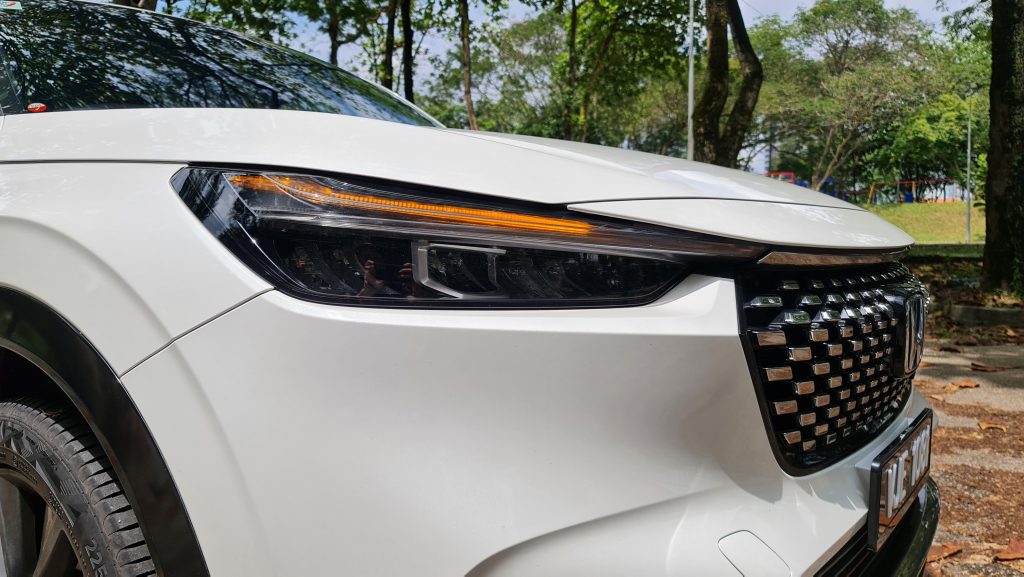 While certainly useful, the Honda LaneWatch that shows up on the central infotainment screen does a bit annoying when running Waze at the same time. Having the navigation map disappear just when putting on the indicator to make a turn is not really the most ideal scenario on an unfamiliar route. Maybe Honda could have taken a leaf out of Hyundai's book and instead integrated the display into the instrument dial.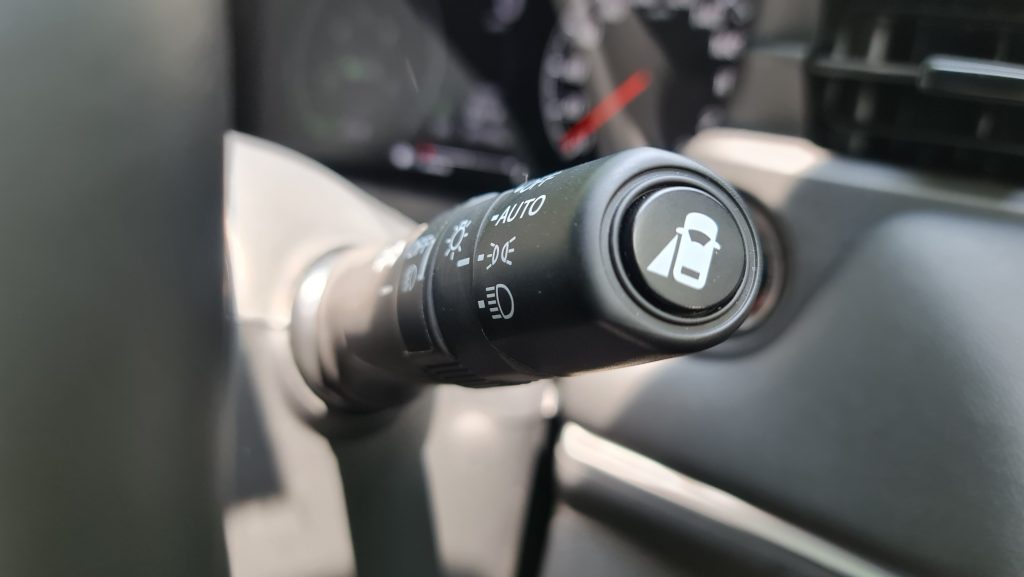 The HR-V has doors that completely covers its sills, which is a really neat design touch to not get muddy trouser legs when exiting the vehicle.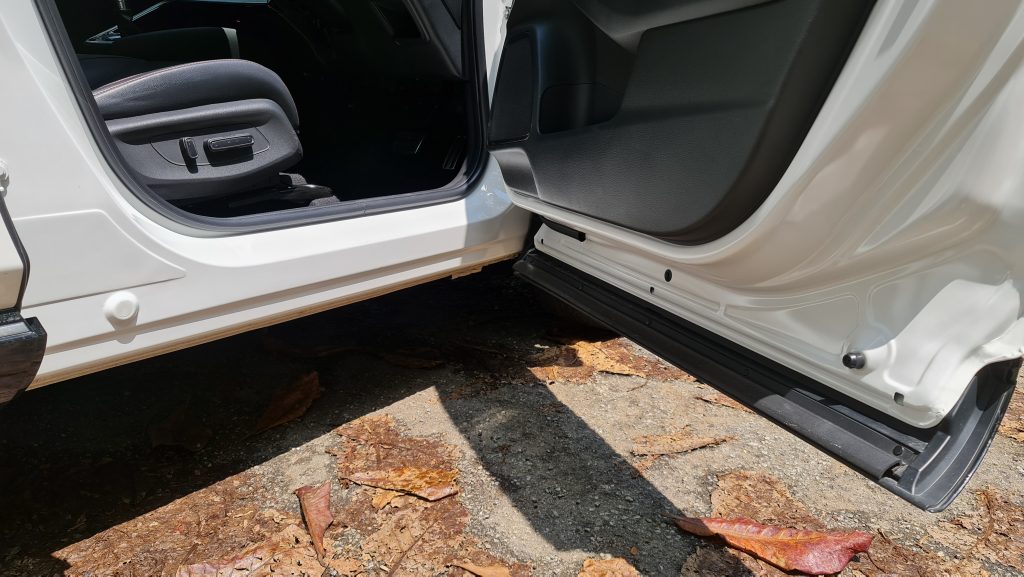 Funnily enough for a new model, the HR-V still uses USB-A ports instead of the now-standard USB-C style that is found on nearly all current model year cars these days.

 
The rear armrest is certainly a nice addition for rear seat passengers, with the two cupholders built into it a further thoughtful touch too. But it would be even nicer if the armrest had some sort of stop like in most other cars, instead of it flopping down onto the seat when pulled down.

 
Like most hybrids and EVs, the steering wheel paddles on the HR-V are not for selecting gears but instead meant to control the strength of its regenerative braking. And in all fairness while it was thought of as a gimmick initially, I for one at least found myself using it more often than not when slowing down in place of stepping on the brake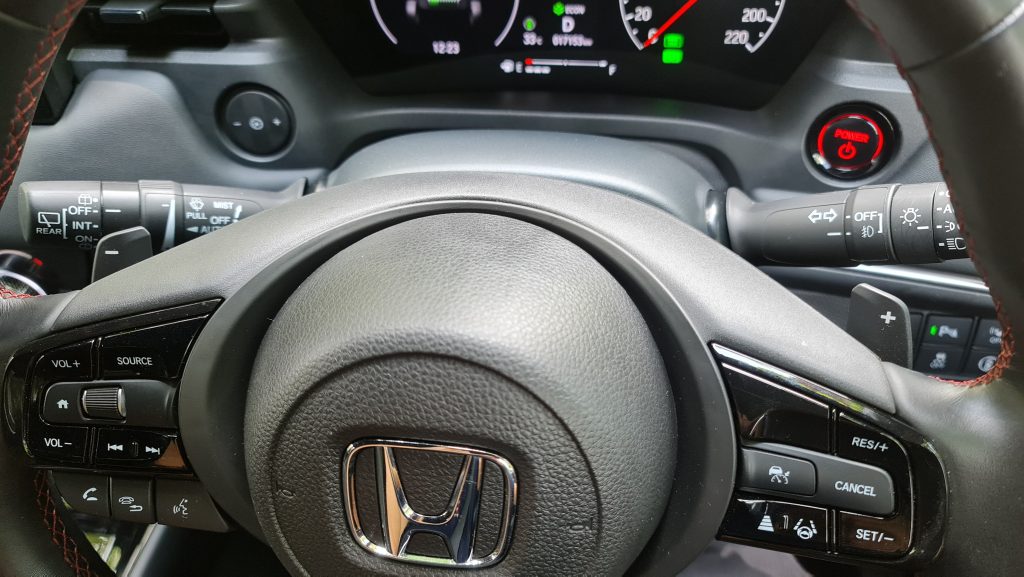 The lack of a surround view camera is a pretty disappointing for a car of this price, but the HR-V's multi-angle rear camera with an immediate rear angle is nevertheless rather useful. Just wished it returned to a default angle each time though.

 
One other nice feature with the HR-V is its pull-away alert when it detects that the car in front has moved off, though it does then make it a lot easier to just start day dreaming while in traffic, which isn't exactly condonable.

 
Honda HR-V 1.5L e:HEV RS Technical Specifications
Engine: 4 Cylinder, 16 Valve, DOHC i‑VTEC (Atkinson Cycle)
Capacity: 1,498 cc
Gearbox: Electric Continuous Variable Transmission (e‑CVT)
Max Engine Power: 107 PS @ 6,000 – 6,400 rpm
Max Motor Power: 131 PS @ 4,000 – 8,000 rpm
Max Engine Torque: 131 Nm @ 4,500 – 5,000 rpm
Max Motor Torque: 253 Nm @ 0 – 3,500 rpm
Top Speed: 170 km/h
0-100 km/h: 10.7 seconds
Price: RM 141,900