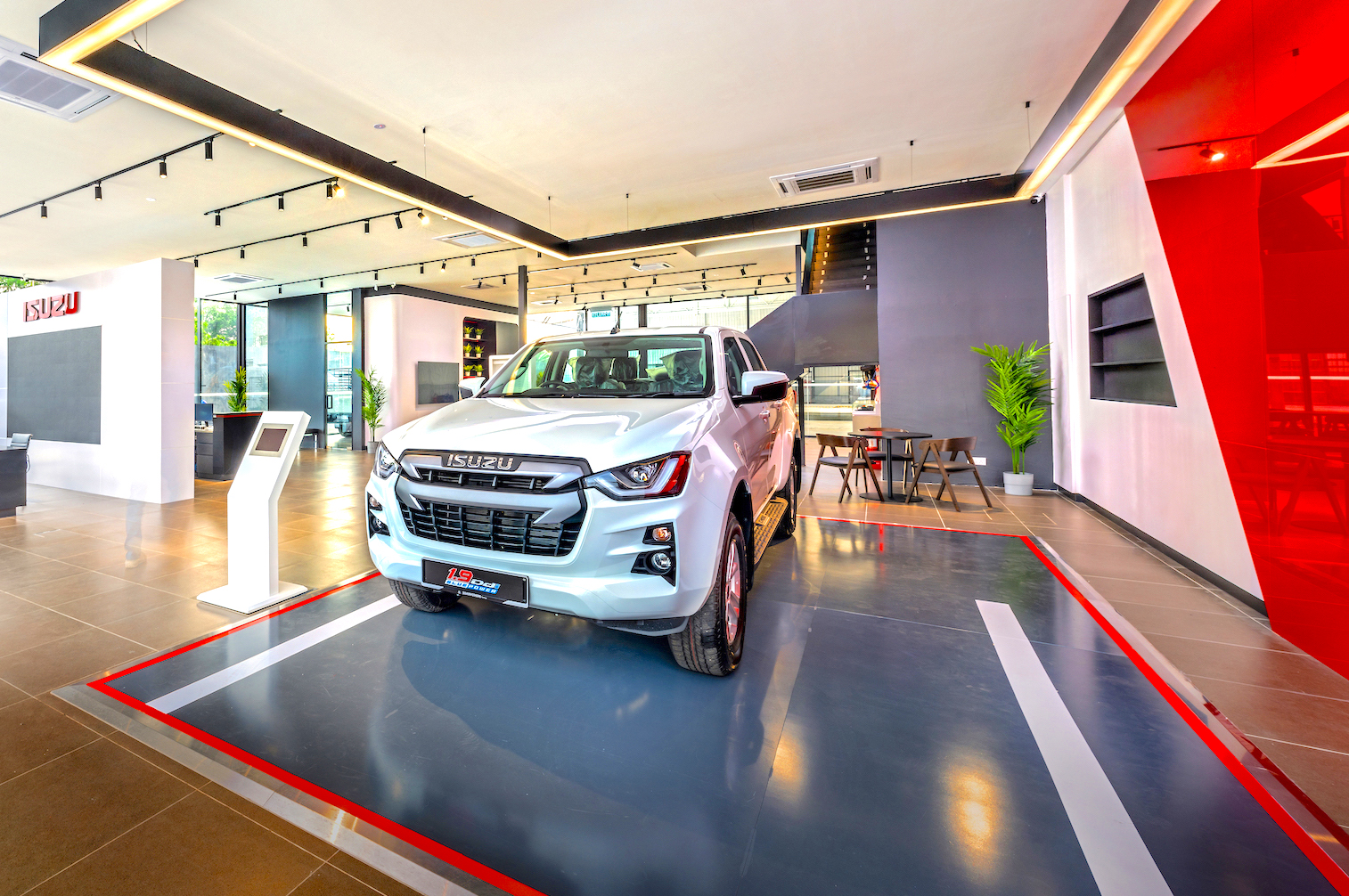 50 Isuzu showrooms to get new look and feel like Autoexec's all new 2.5 million showroom.
Isuzu Malaysia is on a journey to upgrade all its existing 50 showrooms to have a new premium identity. This move comes as Isuzu management have been seeing rising sales success of their all new D-Max pickup truck with lifestyle buyers.
The D-Max has always been a reliable workhorse for the working class pickup truck buyer and over the last decade there has been a slow shift to the lifestyle segment. It was even part of the recent KL Fashion Week.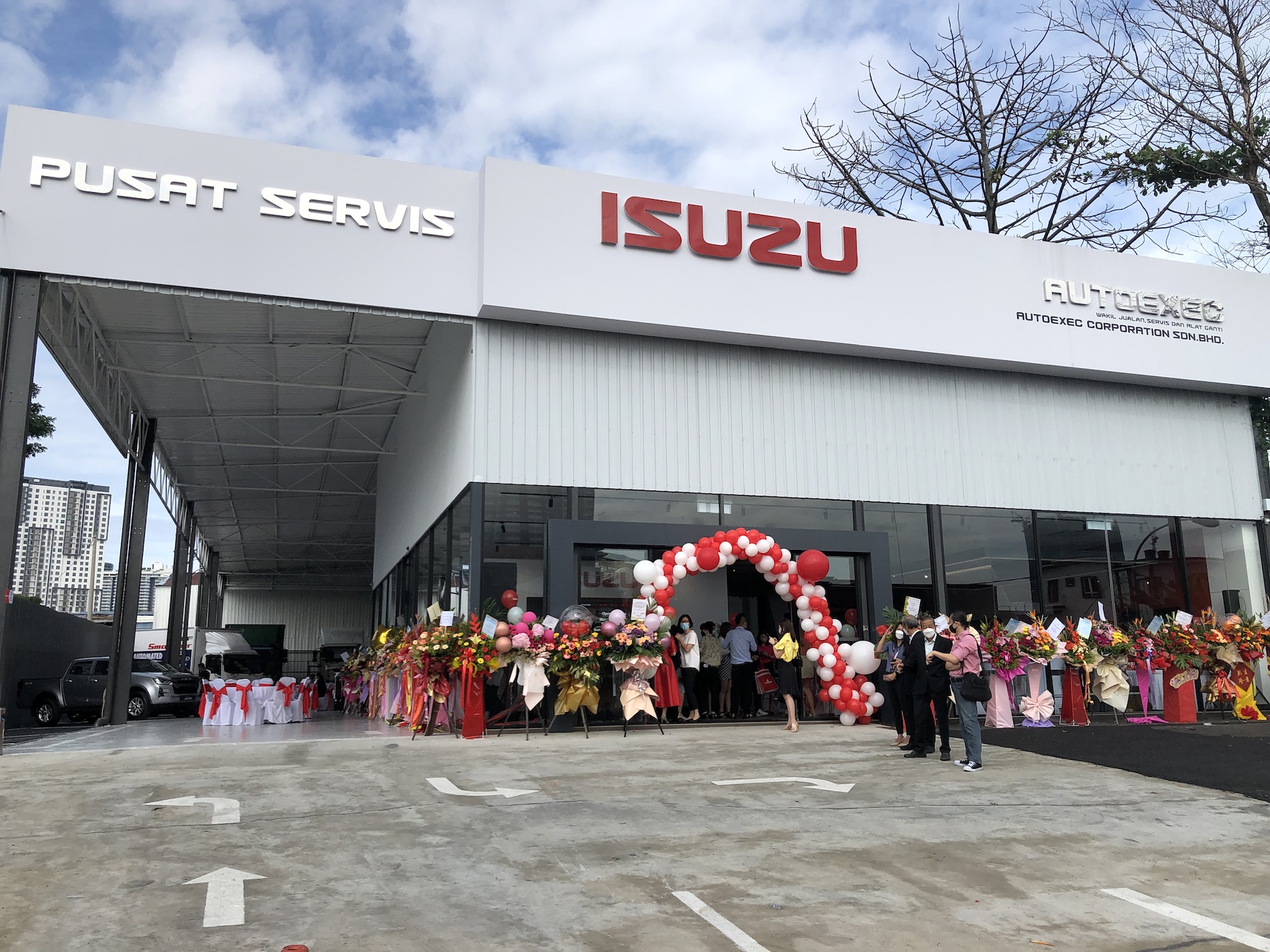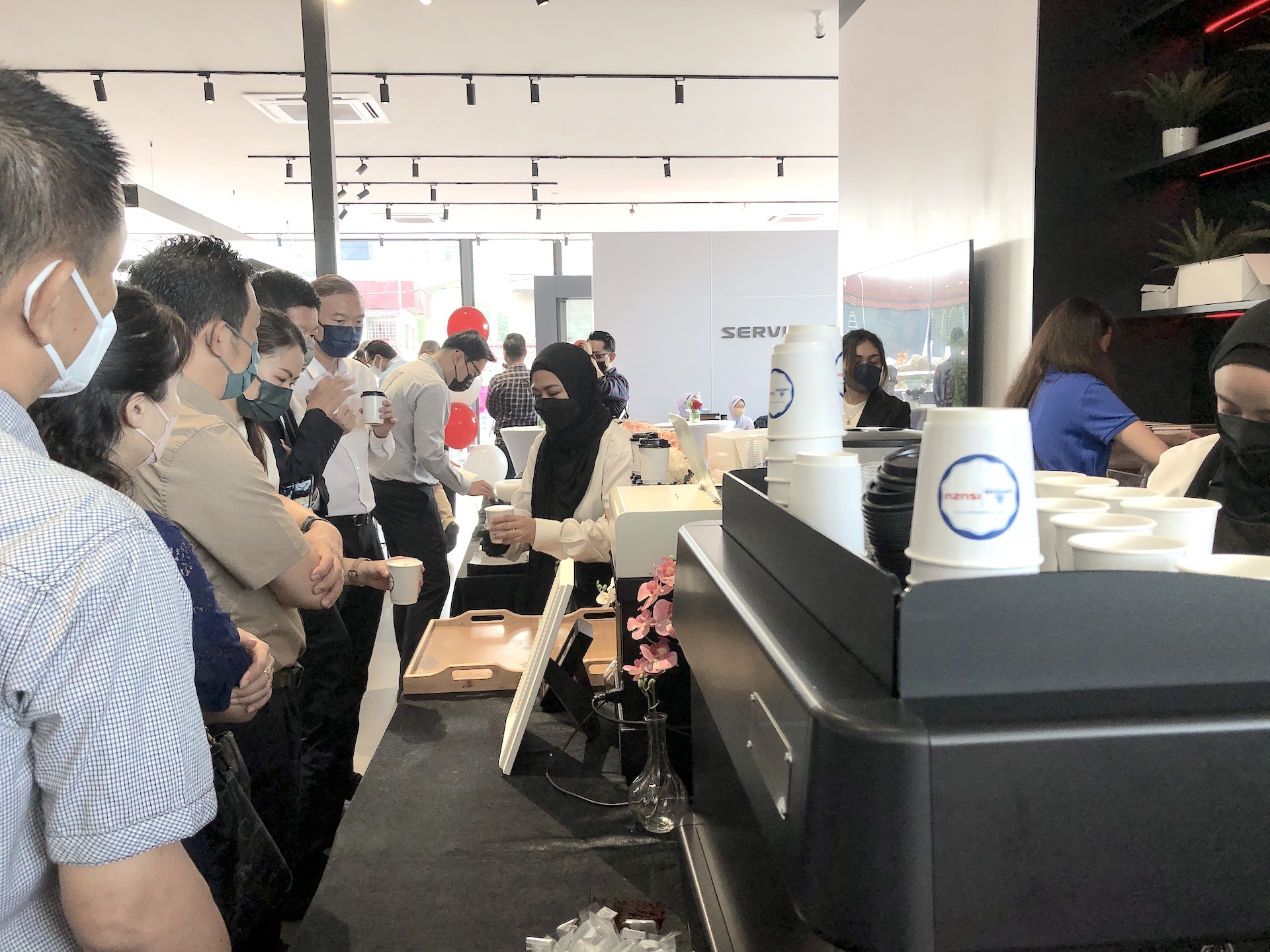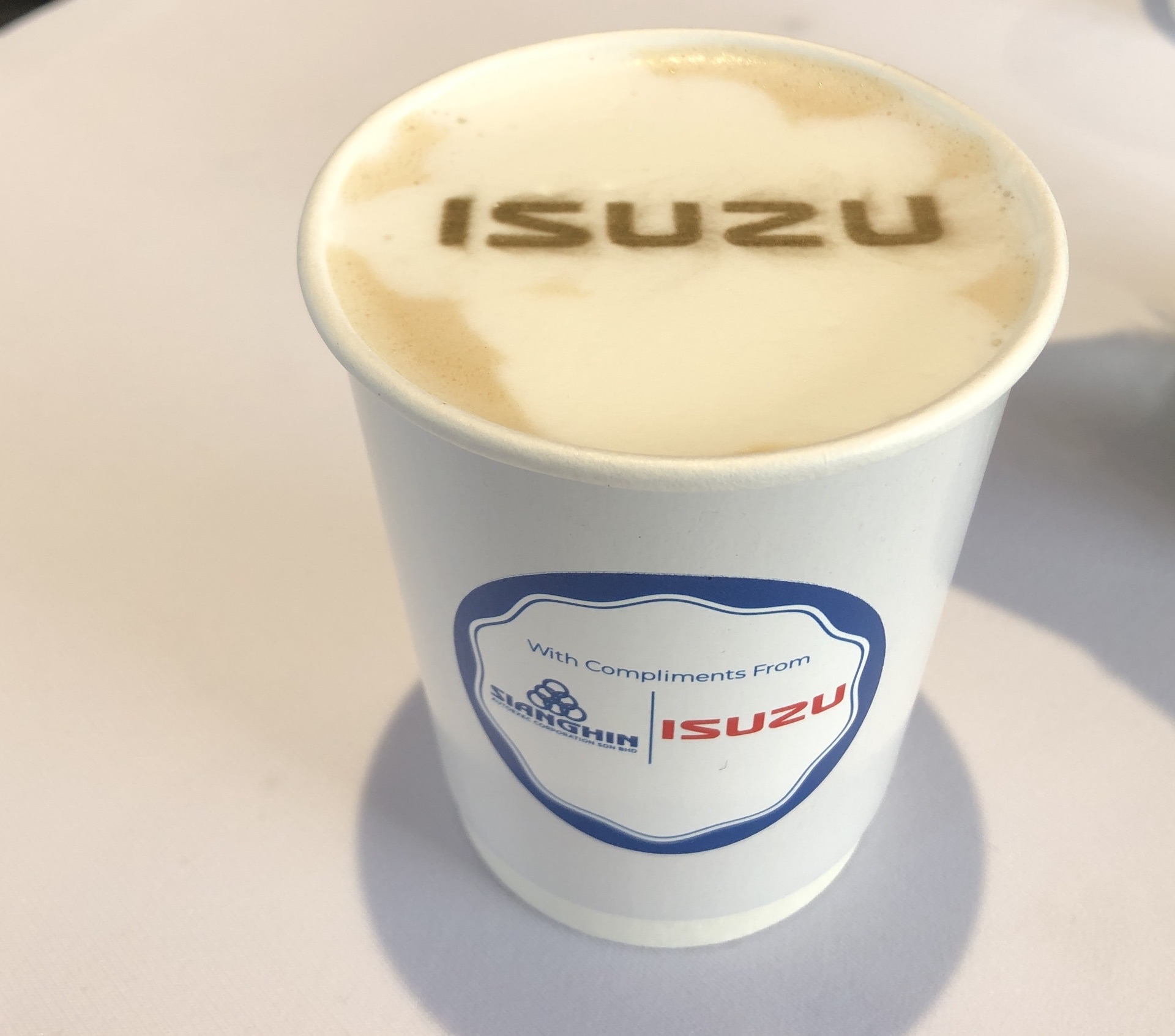 Interestingly, when the all new D-Max X-Terrain arrived in April 2021, it immediately took the top position in the lifestyle segment with a new group of owners. Handsome looks and a premium cabin experience, made it the top choice for urban buyers.
This is why in 2021, more than 4,500 units of the D-Max was sold and for the 9 months in 2022, more than 7,500 units of this all new D-Max have found new buyers.
Meanwhile, the D-Max now commands a healthy 17.8 percent of the Malaysian pickup truck segment and even with 4 to 6 month waiting list, the bookings keep coming in.
With this sales success, Isuzu Malaysia management have taken the next step to get all their 50 Isuzu showrooms nationwide upgraded.
Chief Operating Officer of Isuzu Malaysia Kenkichi Sogo (pictured below) explained further to the attending media at the press conference of the first all new premium Isuzu showroom which is the 51st outlet for the brand.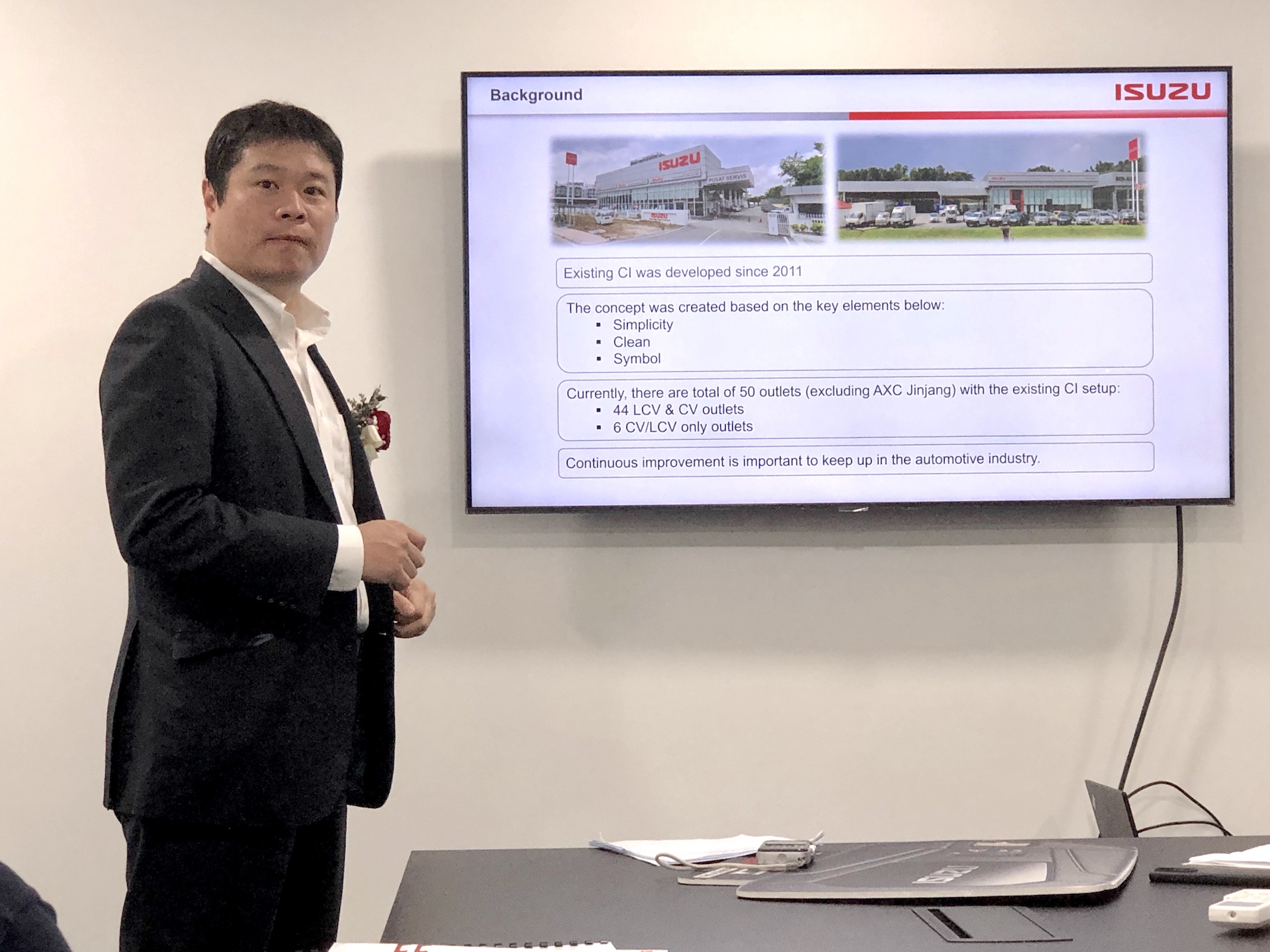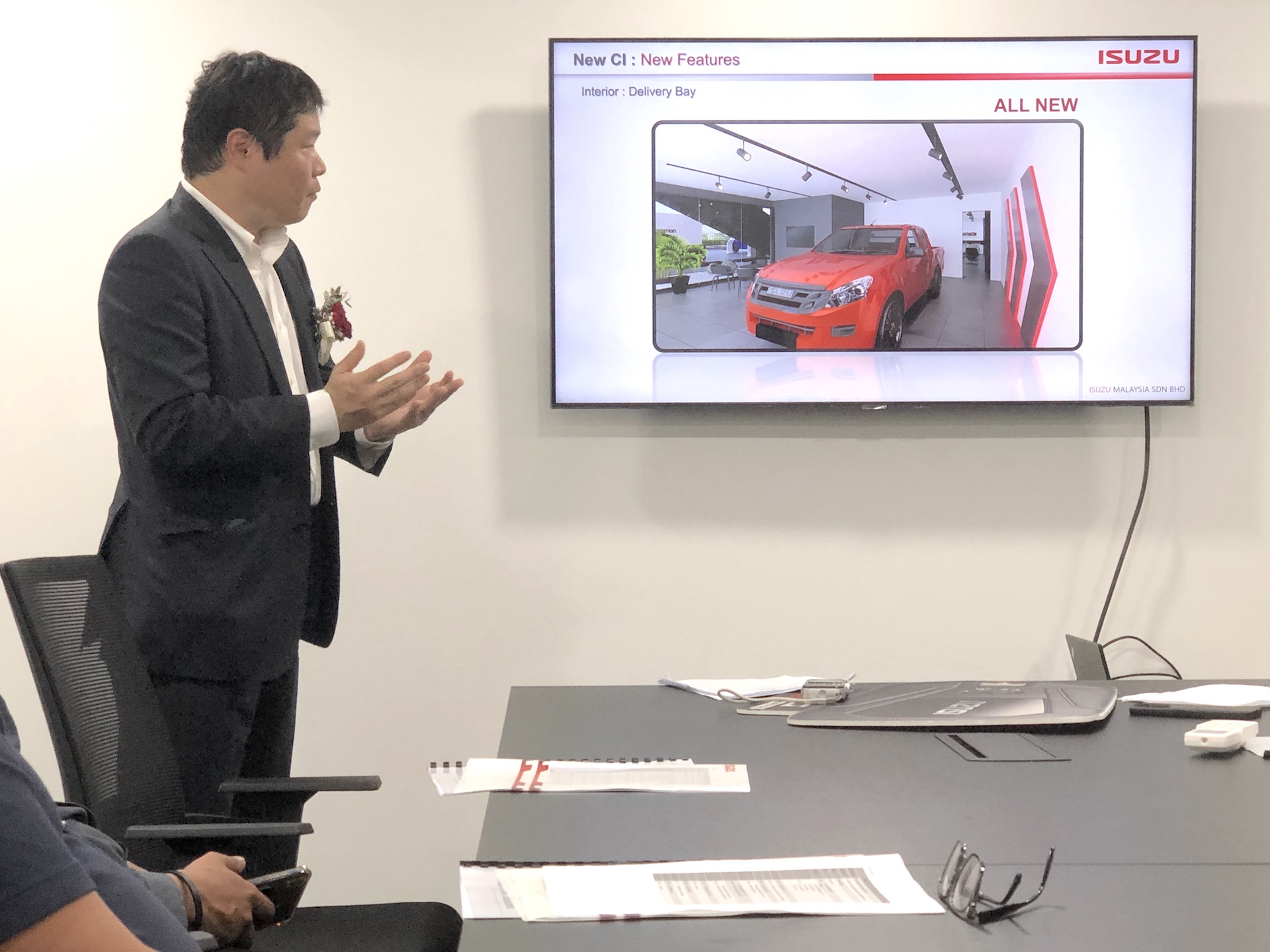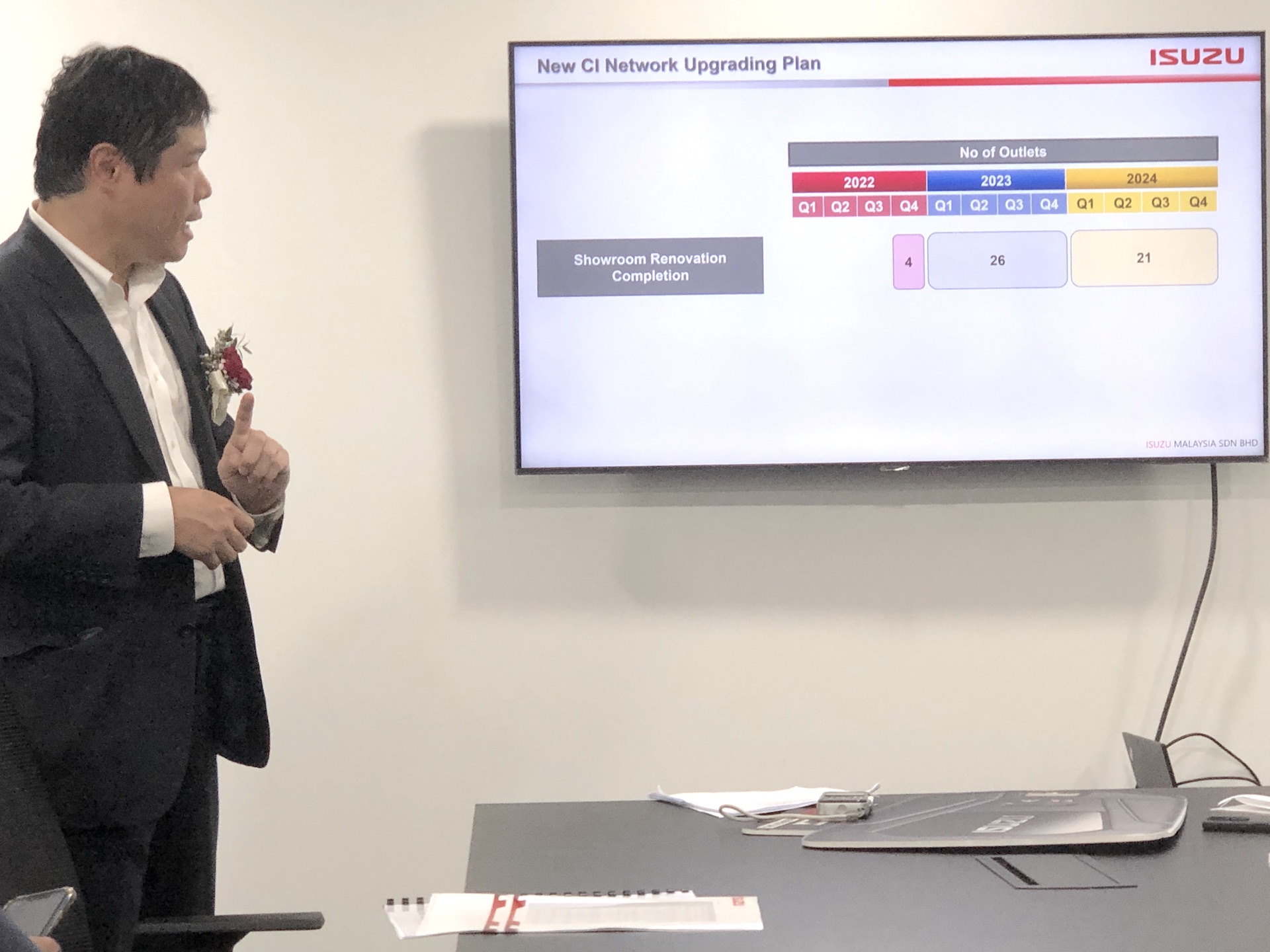 Mr. Sogo added, it was time to get all Isuzu showrooms a makeover to offer a higher customer experience and shared the new features and timelines for execution across the country.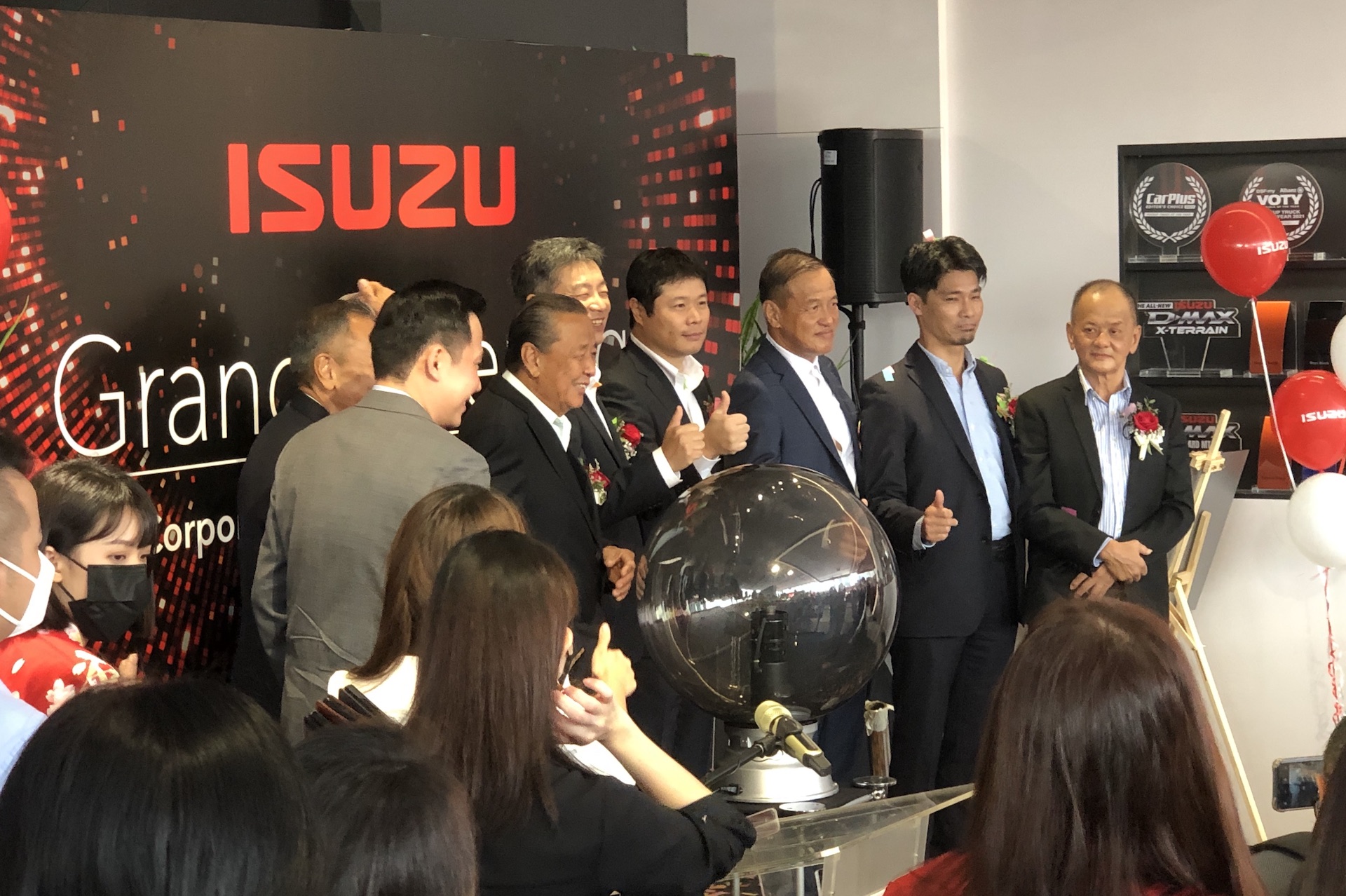 The RM2.5 million Autoexec Corporation Isuzu 3S Centre which sits on a 1,400 square-metre plot on Jalan Jinjang Permai in the northern fringes of Kuala Lumpur and offers a full range of Isuzu products and services ranging from the Isuzu D-Max pick-up trucks to light-, medium-, heavy-duty lorries and prime movers.
Meanwhile, the Isuzu Malaysia Chief Executive Officer Shunsuke Okazoe explained to the attending guests and media that the new design was aimed at elevating Isuzu's presence while offering customers a warmer and more inclusive environment.
"This new outlet features a strong brand image to reflect the changing outlook of Isuzu's retail business.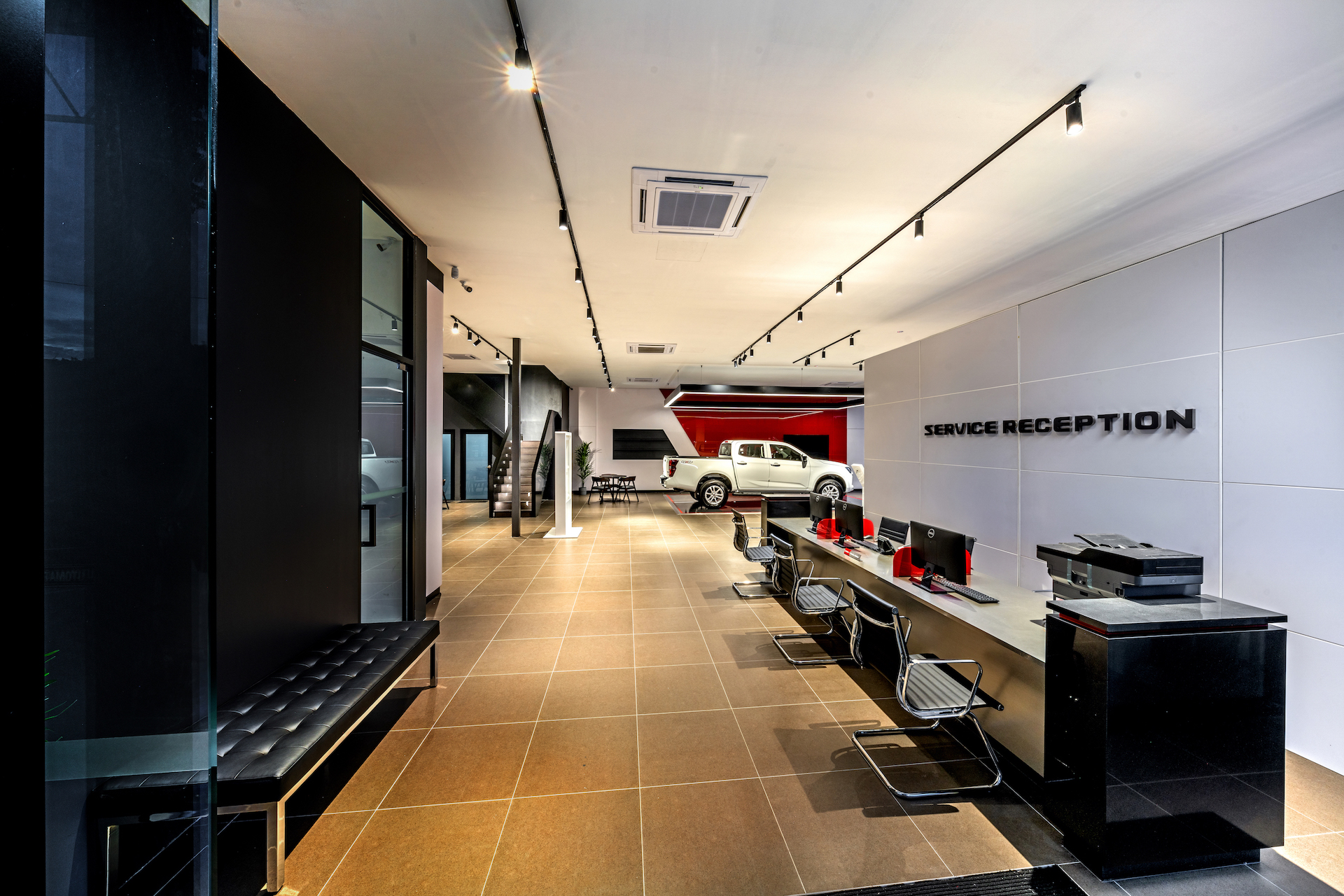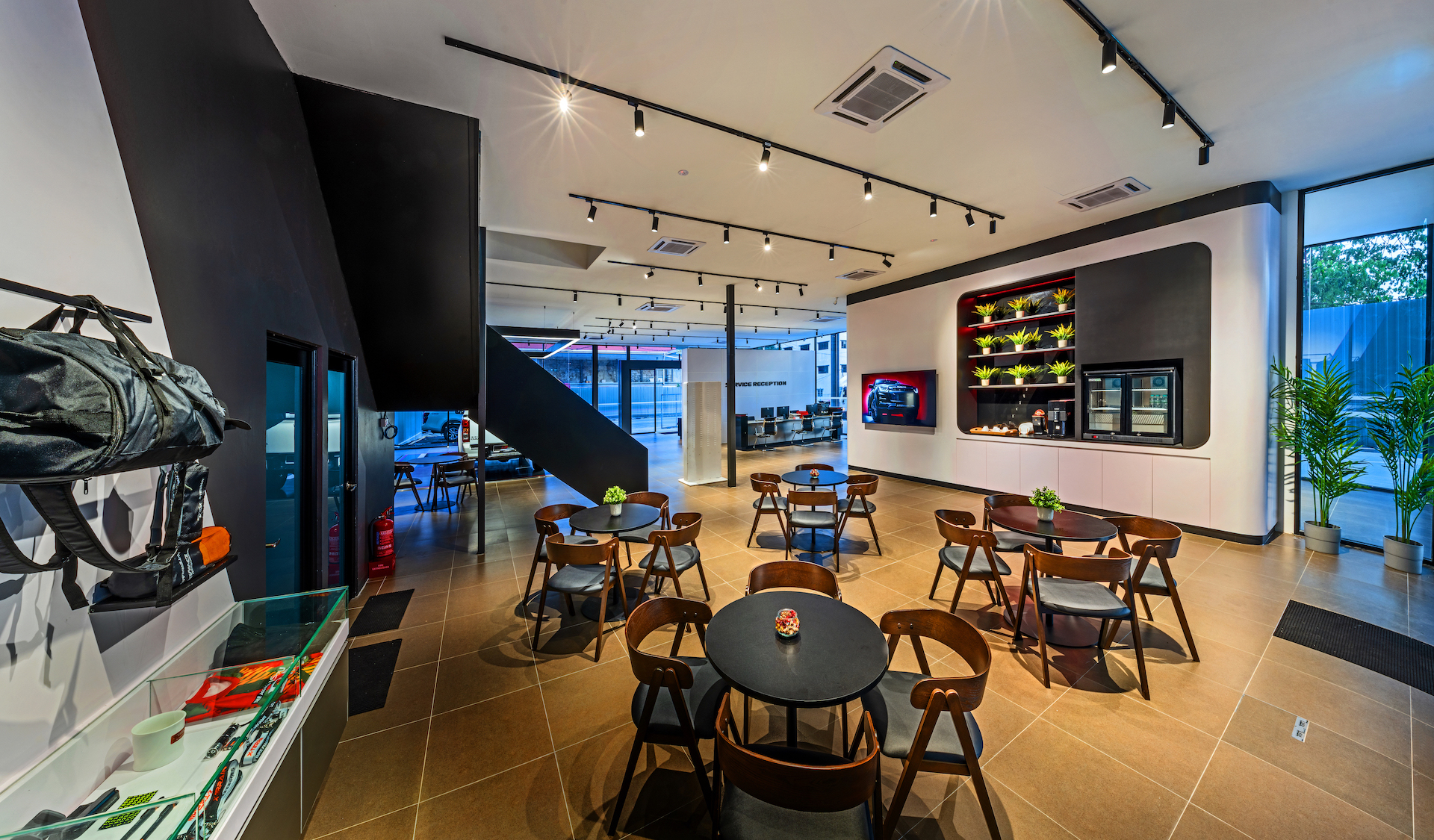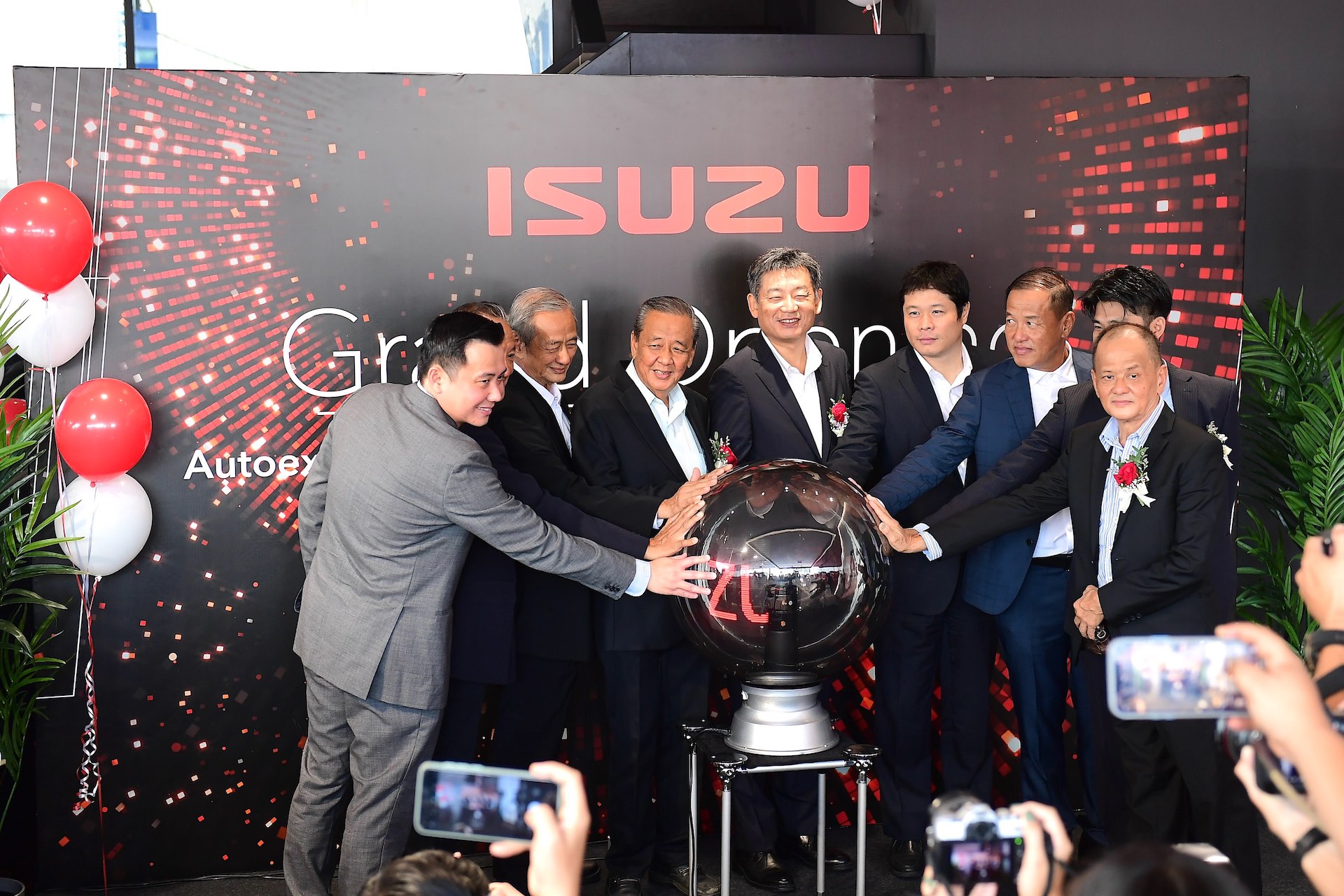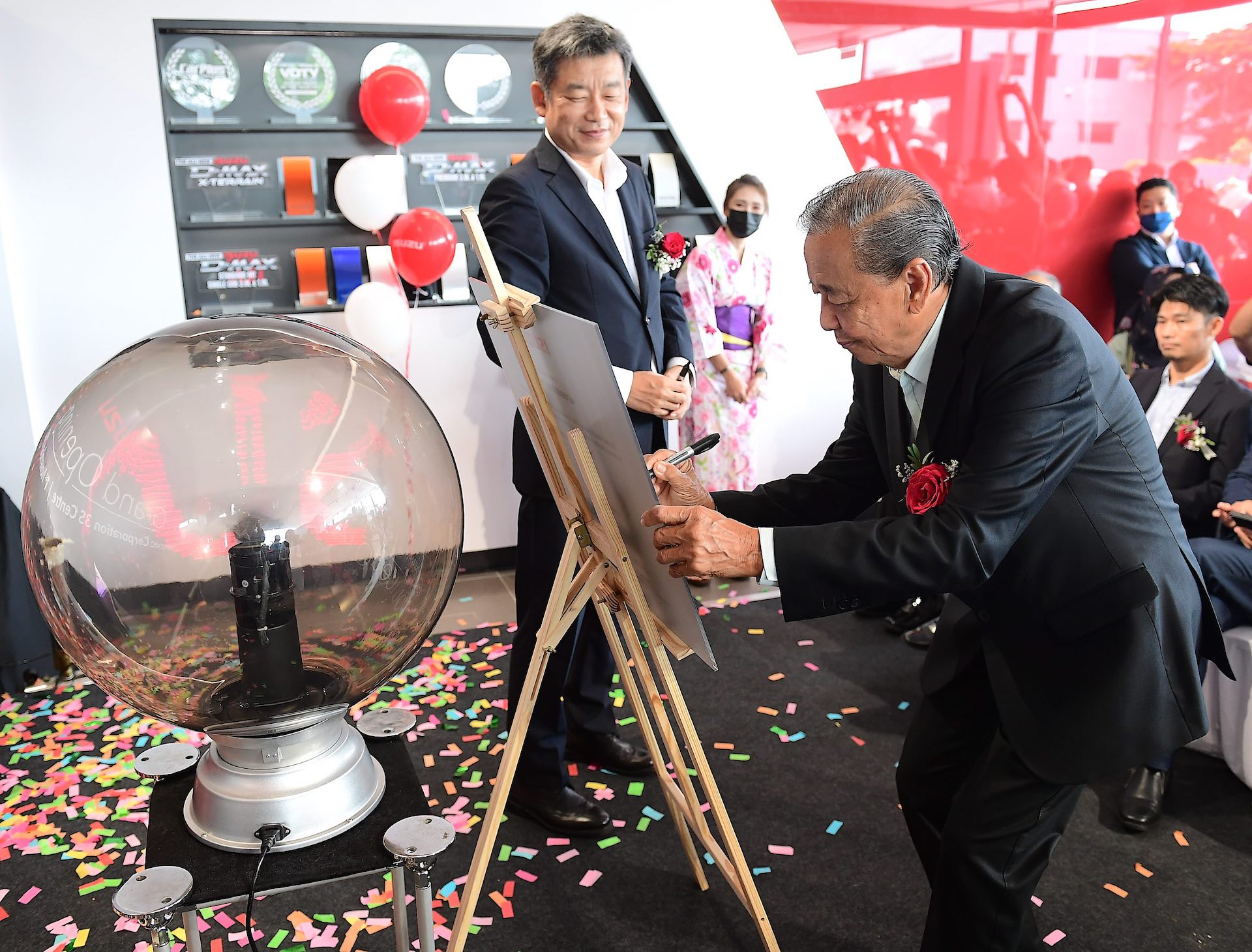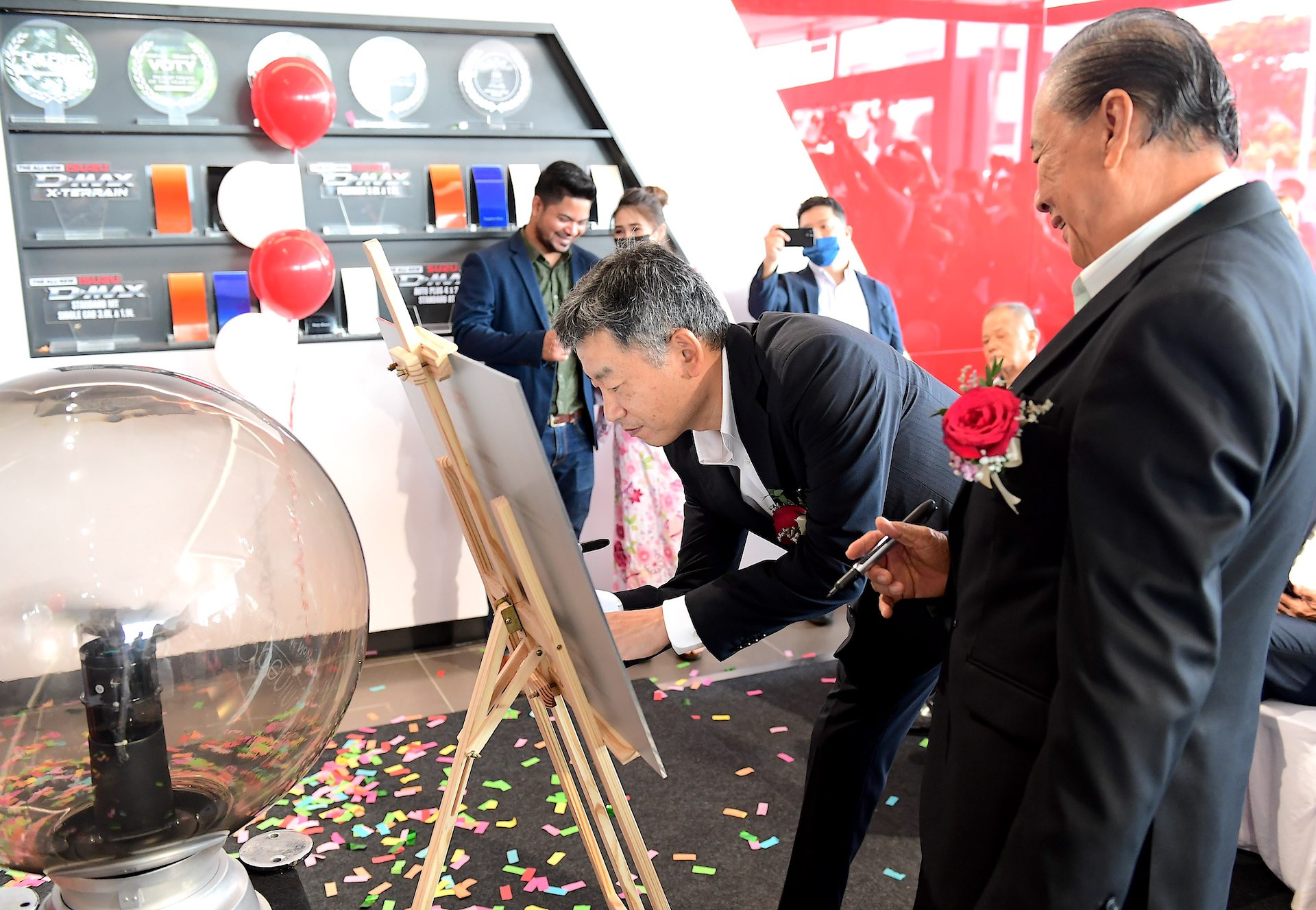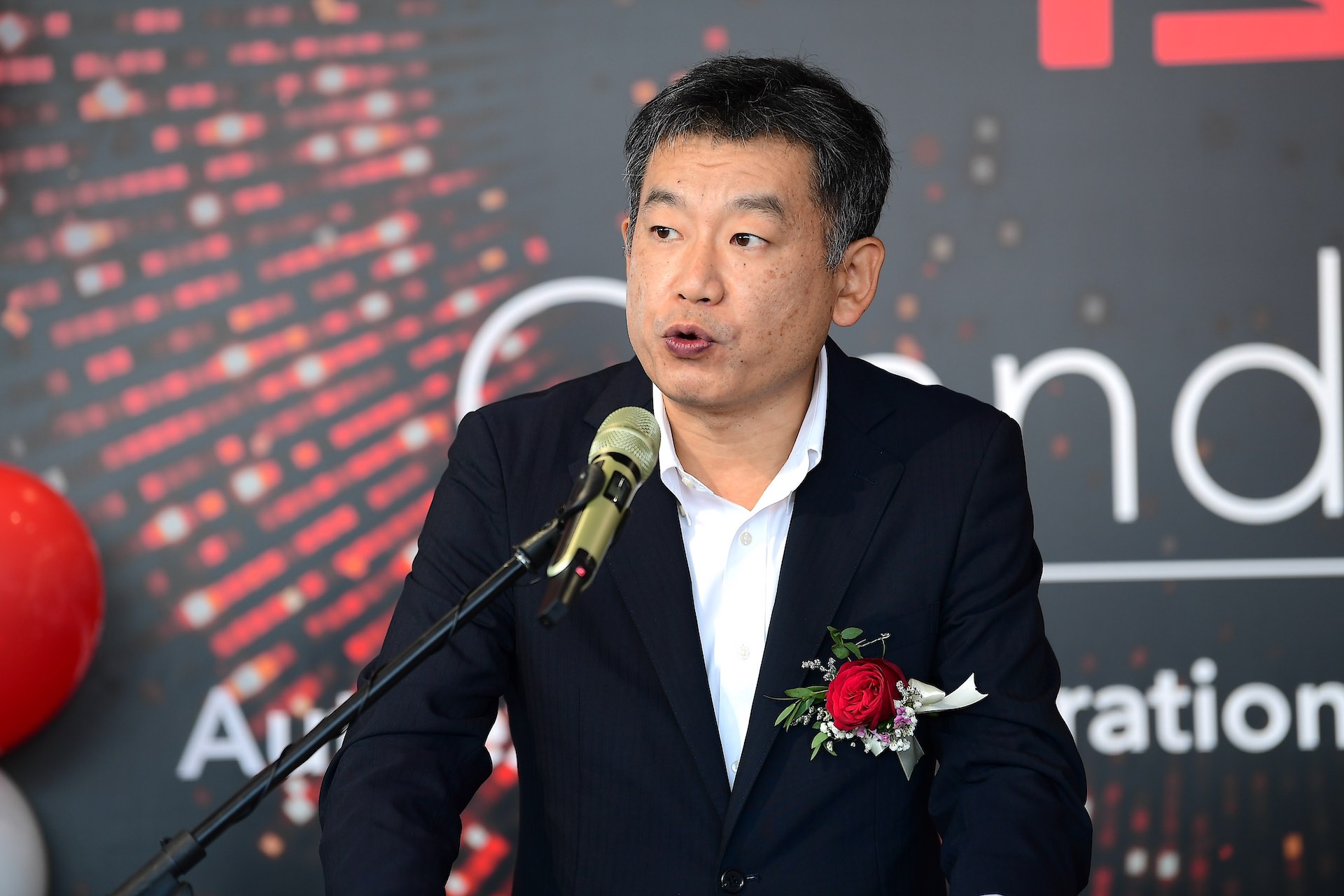 The modern design elements and improved facilities are designed to ensure customers not only purchase the best products, but also receive a corresponding sales and after-sales experience under one roof," said Okazoe.
Sporting a bolder and more vibrant façade with a distinctive logo tower, the new outlet design offers potential buyers and customers with a more distinctive and recognizable venue for their Isuzu needs.
Its showroom features an air-conditioned interior where pick-up trucks are displayed and a sheltered foyer where lorries can be viewed in comfort.
The outlet also boasts of a spacious service centre that can accommodate up to four light-duty vehicles and two medium-duty trucks simultaneously. Customers bringing their vehicles in for after-sales attention can enjoy refreshments in the comfortable lounge as trained technicians care for their Isuzu vehicles.
New Isuzu outlets will soon be distinguishable with Isuzu logos featured prominently on the front of the building as well as on a logo tower at the outlet entrance. 3S Centres, particularly those that offer truck after-sales care will feature a spacious forecourt for ease of parking and maneouvering.
Inside, the new Isuzu outlets there will be distinctive features.
Welcoming façade & friendly reception area
Cozy lighting and inviting ambience
Merchandise corner for Isuzu enthusiasts
Environmentally friendly digital information panels
Dedicated delivery bay for pick-up trucks
Spacious & modern display areas including hero car viewing space
The Autoexec Corporation outlet in Kuala Lumpur will be the first outlet to feature the new outlook with others around the country following suit.
The entire transformation exercise for the remaining 50 showrooms will take approximately 2-years to complete with the entire network expected to showcase the new identity by December 2024.