Automotive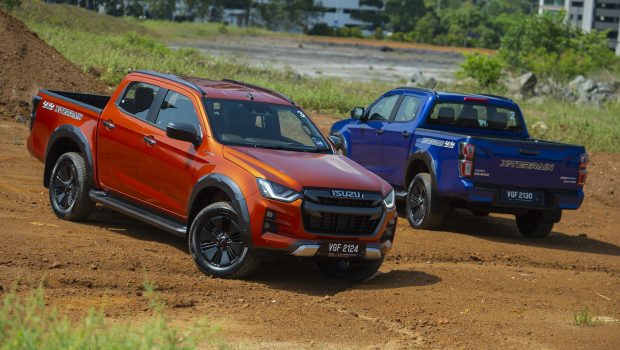 Published on April 26th, 2021 | by Joshua Chin
0
All New Isuzu D-Max Pickup Officially Launched Locally
This new 3rd generation Isuzu D-Max arrives costing from RM 88,599.20 to RM 141,938.40. 
The all-new D-Max has finally officially been launched over here in Malaysia. Having been enthusiastically welcomed in overseas markets for over a year already, this all-new pickup truck from Isuzu goes on sale locally today costing from RM 88,599.20 to RM 141,938.40.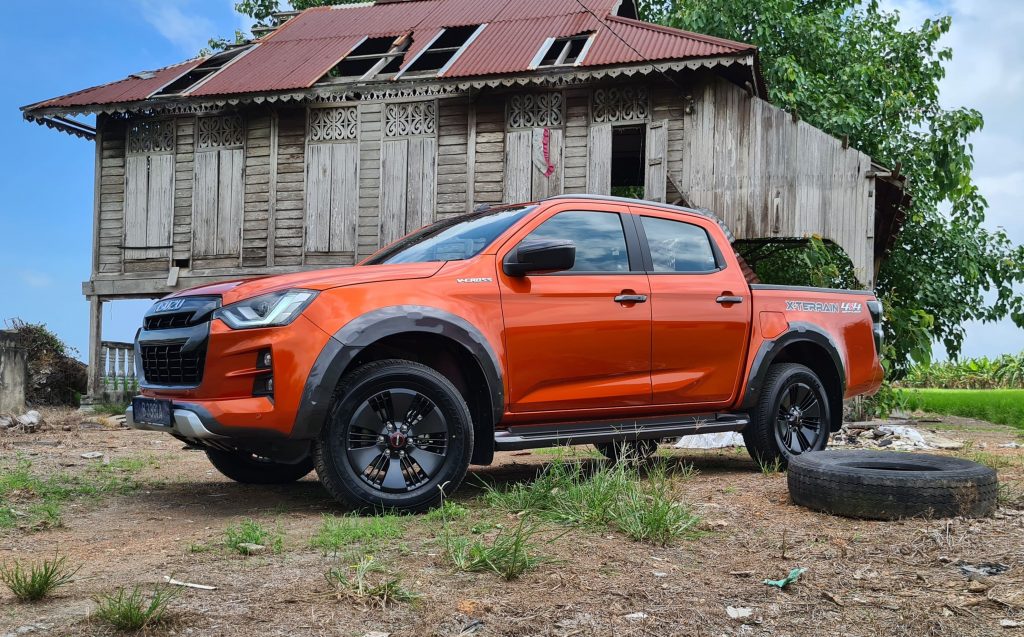 Available with a total of 7 variants, this first all-new Isuzu pickup in over 8 years aims to retain all the competent utilitarian and workhorse capabilities of its predecessor. All the while however adding a bit of SUV-esque flair to the proceedings, which in turn make this new D-Max a more civilised pickup to live with on a day-to-day basis.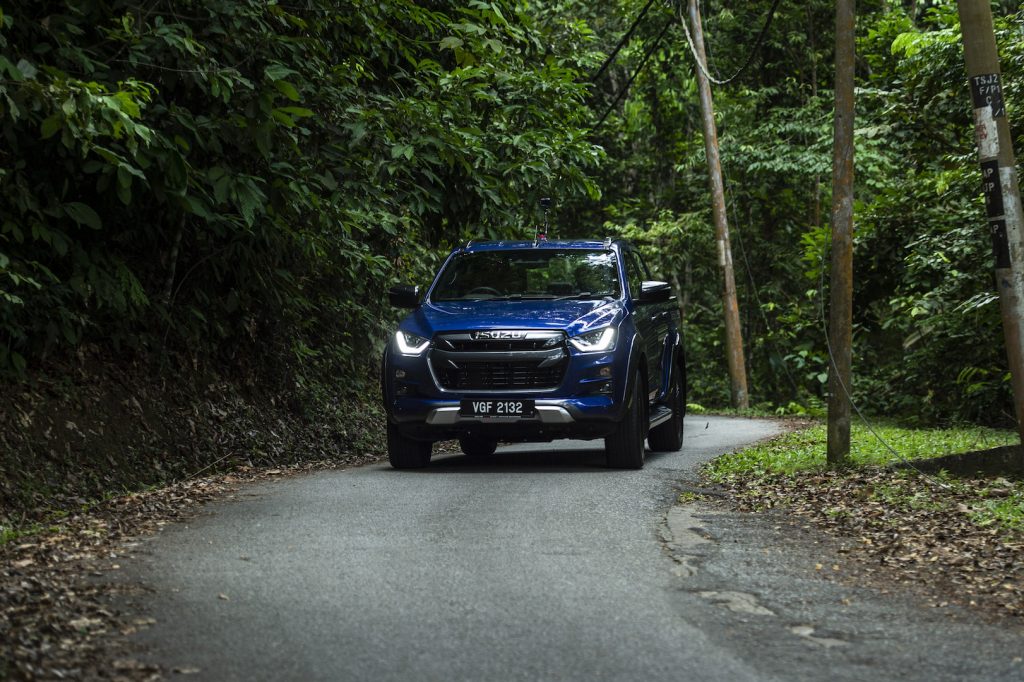 This dual-duty role is best observed from under this more aggressive skin of the new D-Max. Based on Isuzu's new Dynamic Drive Platform, its ladder-frame chassis has been strengthened and stiffened for better durability and off-road capability (as evidenced by its 800 mm wading depth). A new suspension configuration, a longer wheelbase and a more in-board engine though equates to a more dynamic handling pickup truck, that also simultaneously offers a more comfortable ride than its prior iteration.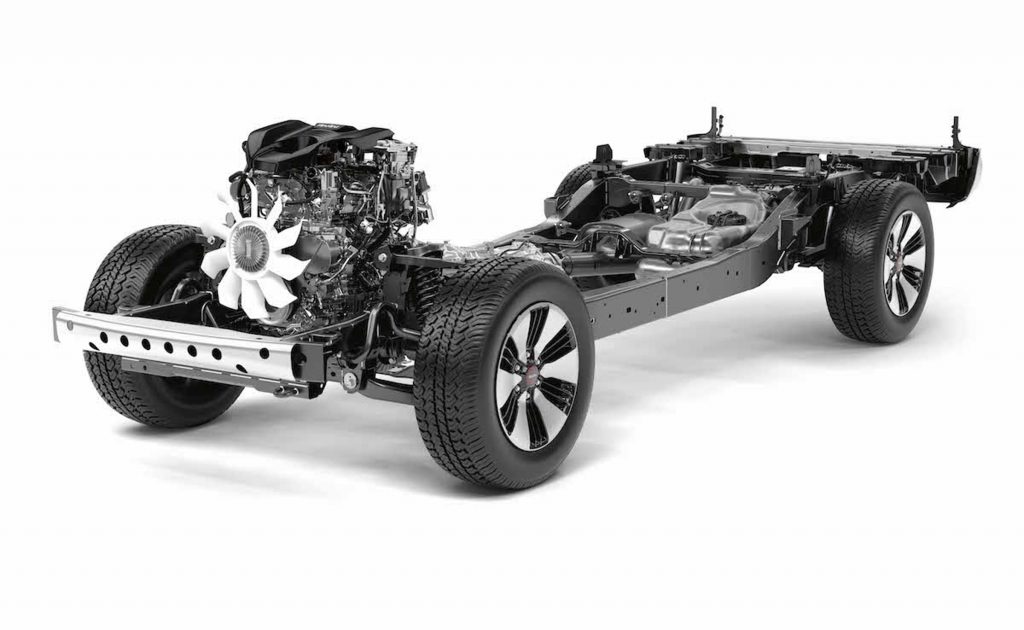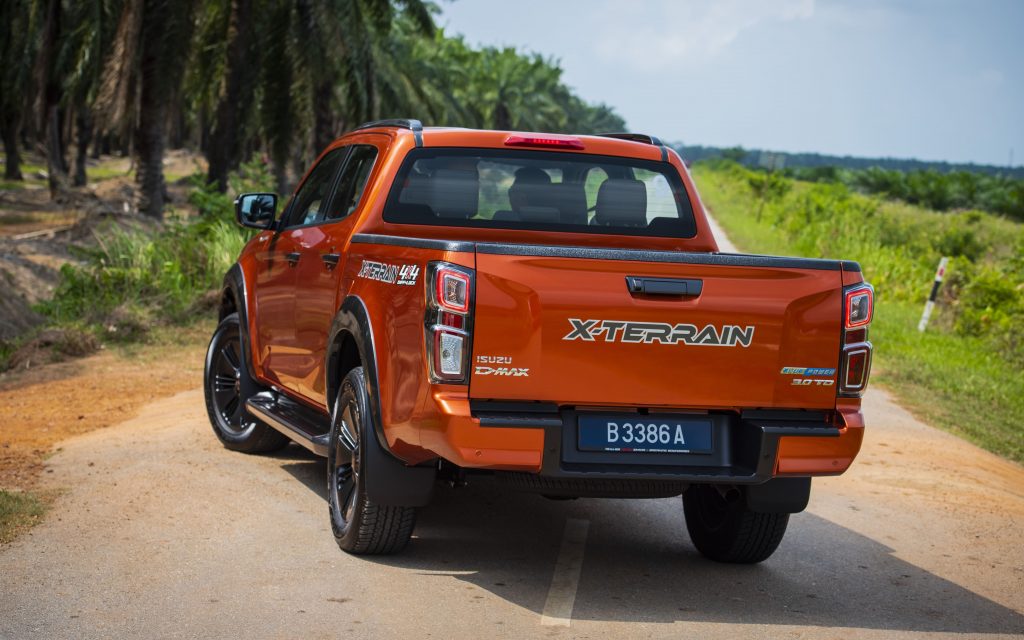 Speaking of comfort, the interior of the D-Max has been vastly improved. Now bringing with it an SUV-esque flair not only due to drastically modernised dashboard layout with soft touch materials liberally featured throughout the rather plush pickup cabin, but also the addition of a boat-load of convenience features (like a 9-inch central infotainment touchscreen with integrated Apple CarPlay and Android Auto and a semi-digital instrument cluster), luxury accoutrements (like a power-adjustable driver's with lumbar support, leather upholstery and soft touch interior materials) and a comprehensive suite of active safety kit (only for the top-spec X-Terrain variant) that were typically only the preserve of SUVs.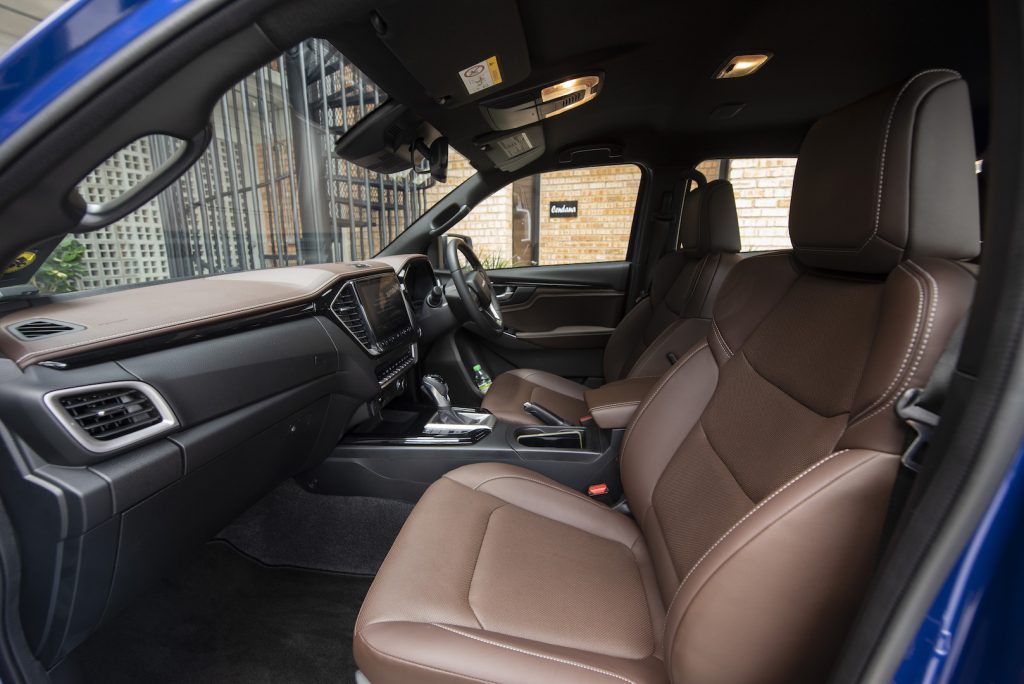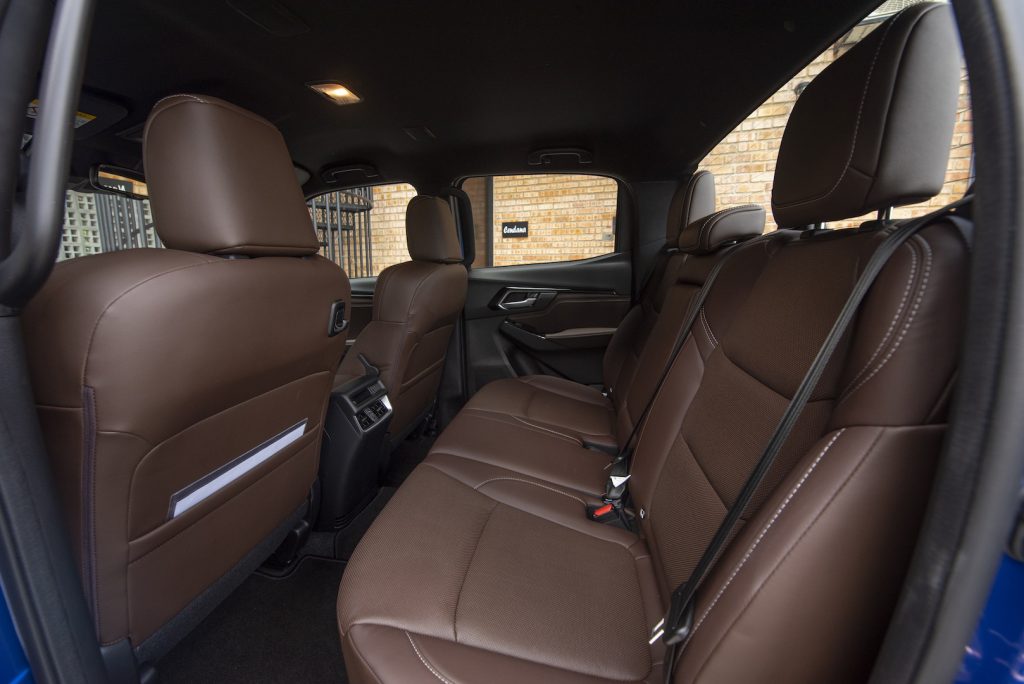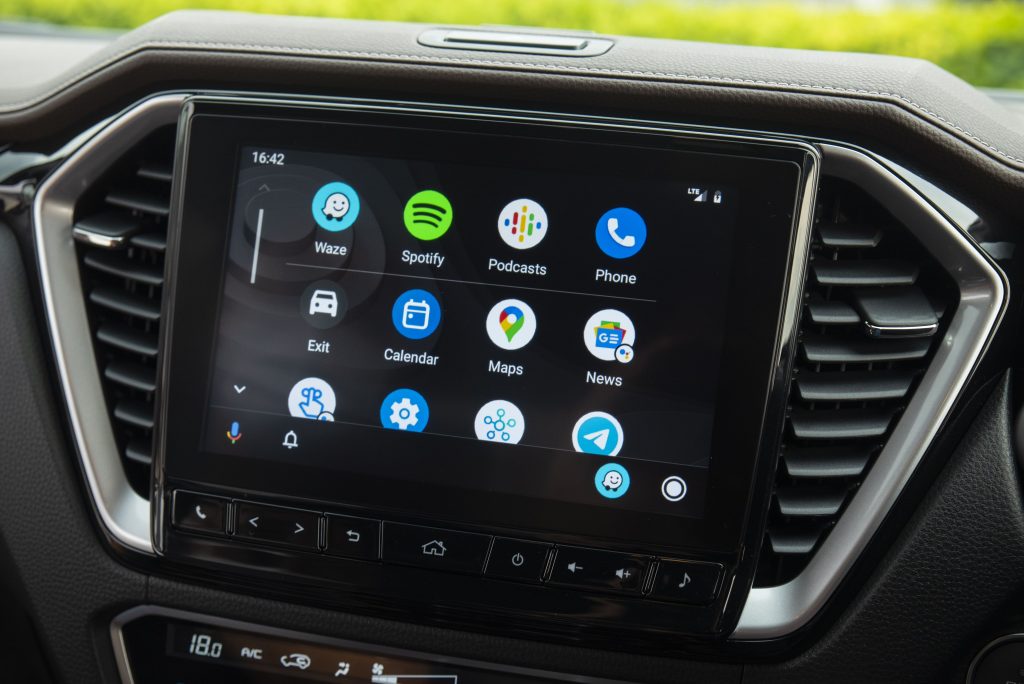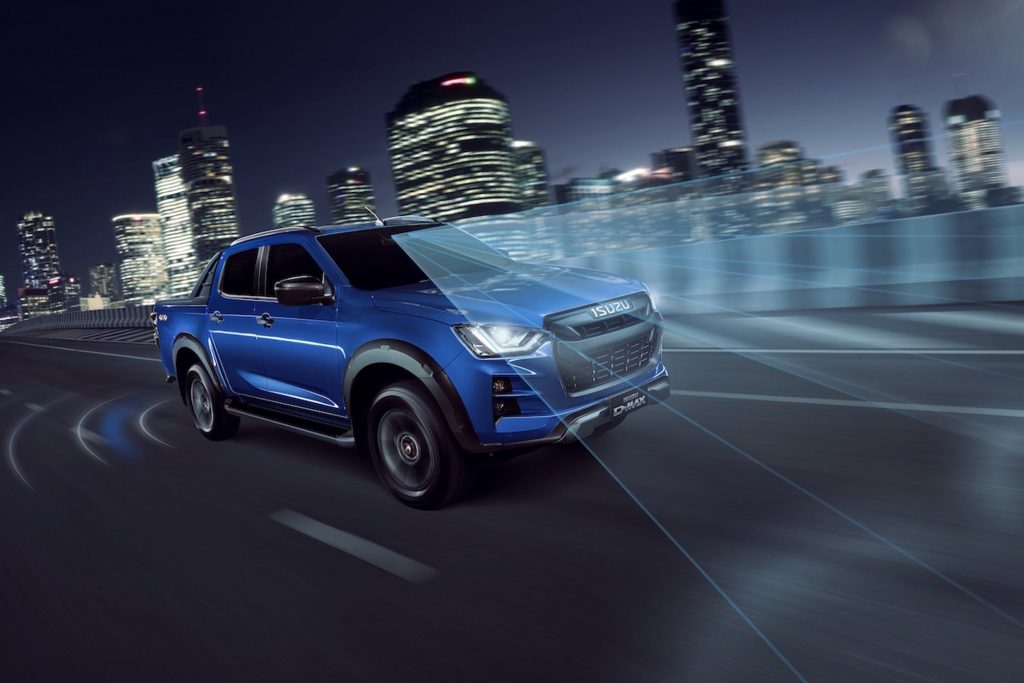 As for what powers this new Isuzu pickup, under the hood of the D-Max lies the choice of a revised 1.9 litre or a 3.0 litre turbodiesel that drives all-four wheels via a shift-by-wire selectable 4×4 system. Mated to either a six-speed manual or a six-speed automatic transmission, the former four-pot outputs 150 PS and 350 Nm of torque with the latter mill churns out 190 PS and 450 Nm of torque.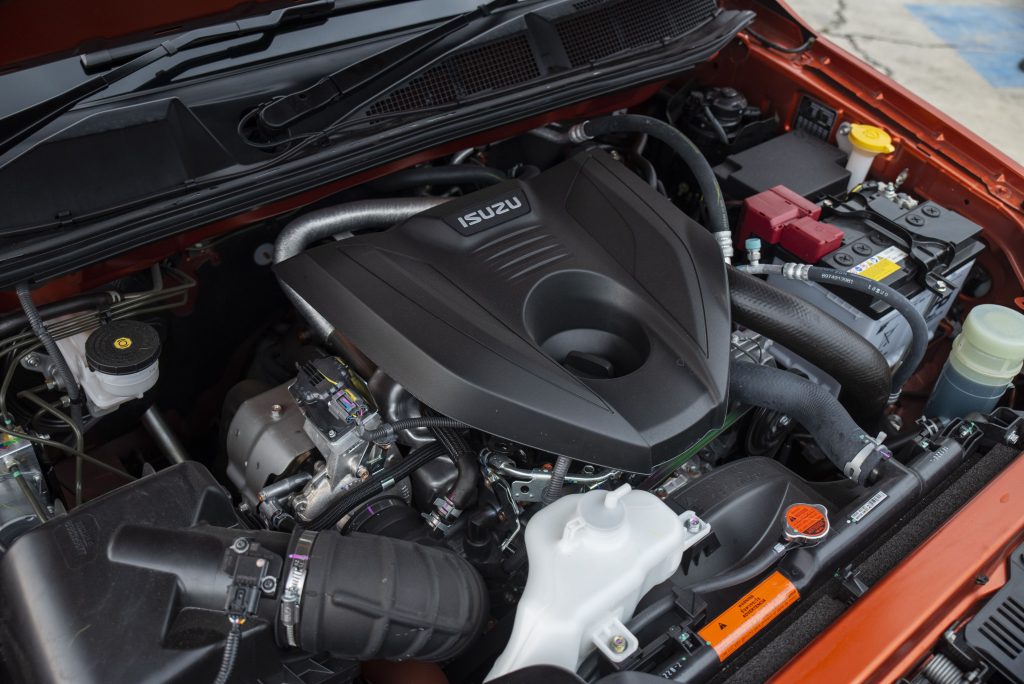 Now rounding up things with the outside of the D-Max, the third generation Isuzu pickup now sports a significantly cleaner yet more aggressive exterior design as compared to its already angry-looking predecessor. Featuring a massive front grille up front that is flanked by bi-LED headlight clusters, a slightly more aerodynamic side profile and integrated rear bumpers on certain models to complete that cleaner exterior aesthetic.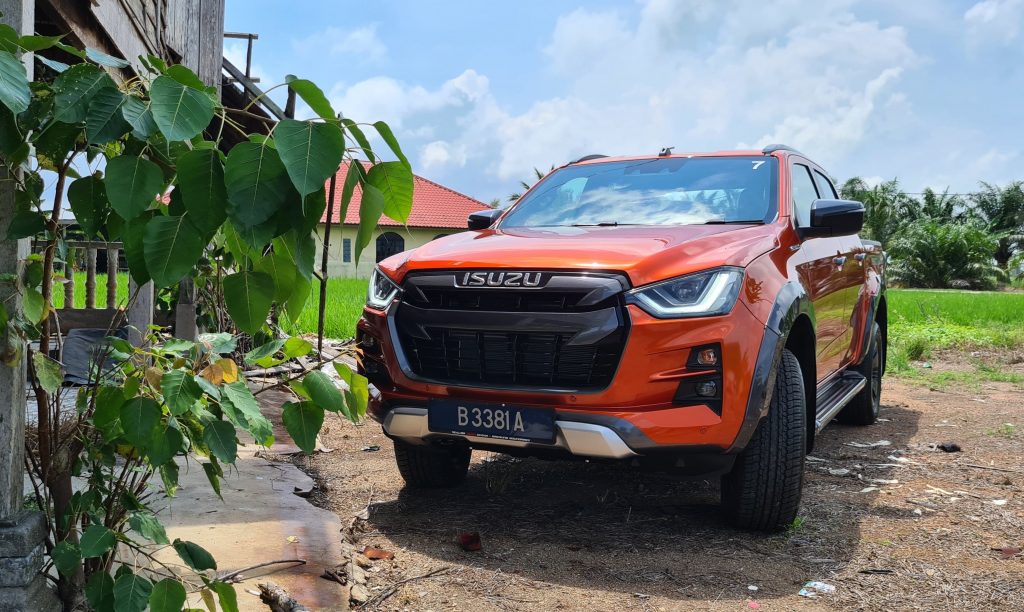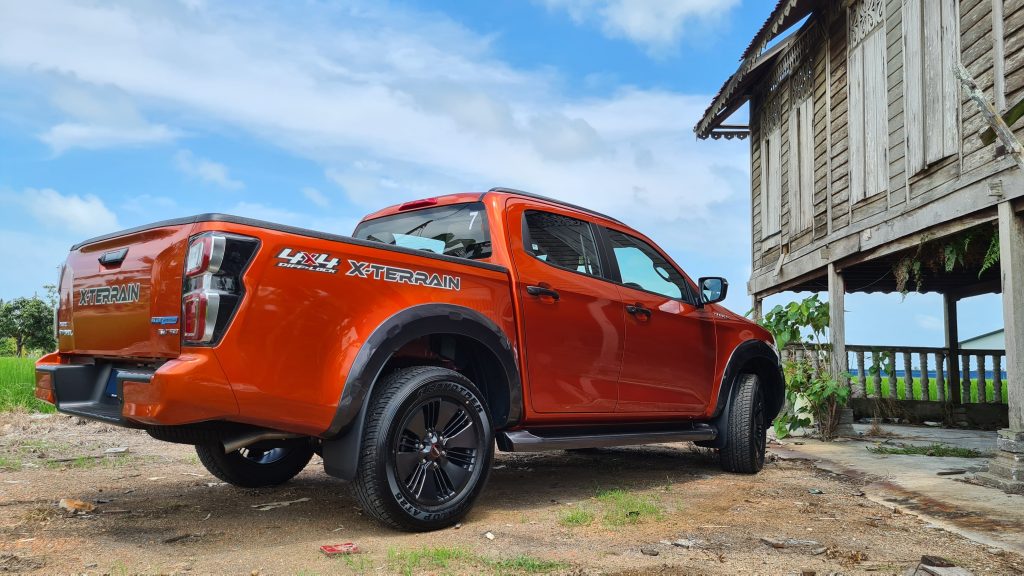 All new D-Max models come as standard with a 5-year/150,000 km warranty, save for the top-tier X-Terrain trim levels which feature a longer 7-year/unlimited mileage coverage. Over 1,000 bookings of this Isuzu pickup has been made by Malaysians already before its launch, with the Japanese automaker aiming to hit an ambitious 6,400 sales goal for this third generation truck by the end of this year.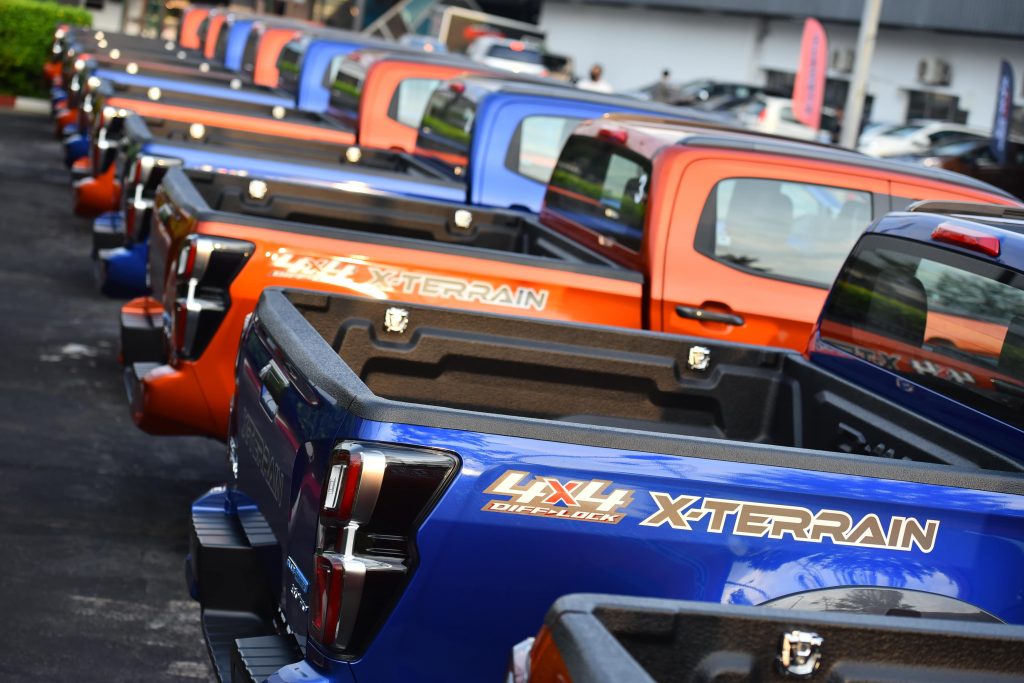 More information about this new D-Max can be found in the press release below. Prospective customers are also able to visit all authorised Isuzu dealerships in order 'to know the remarkable new model up close and from now till 31st May 2021' as part of the 'Isuzu D-Max Breaking Boundaries Test Drive Campaign', where they could stand a chance to win exclusive merchandise and cash prizes that are on offer too.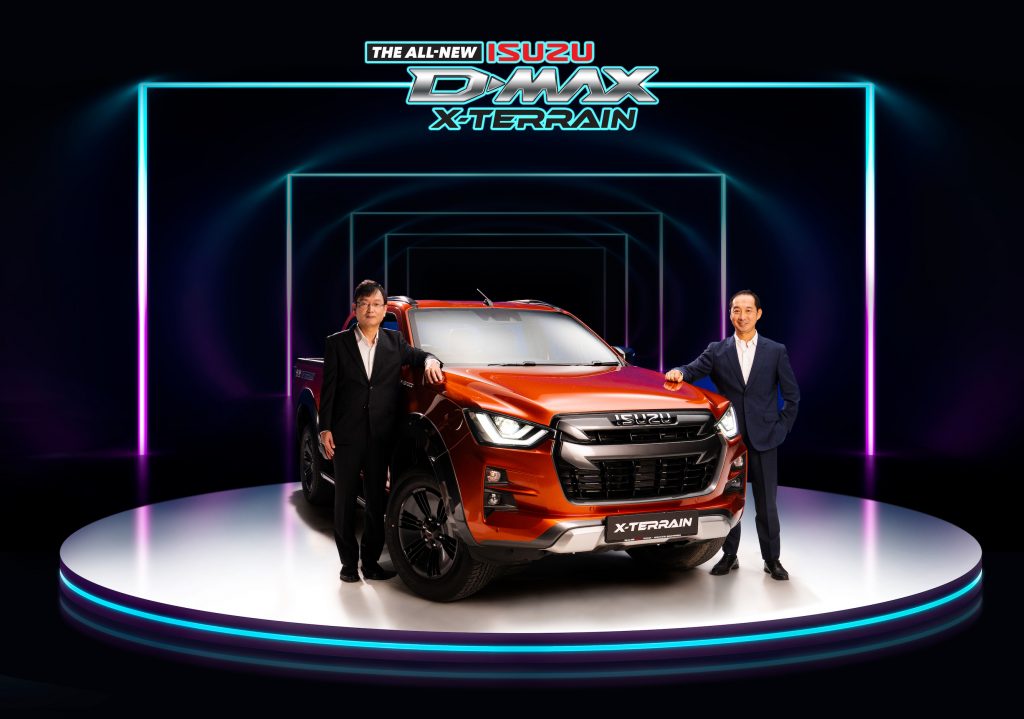 PRESS RELEASE: Whether your weekend plans are for a tough off-road jaunt to a secluded beach or for an evening commute to your favourite downtown restaurant, the all-new Isuzu D-Max has what it takes to be the vehicle of choice for these and any journey between.
Officially launched today in Kuala Lumpur, the 3rd-generation all-new Isuzu D-Max that has been designed from the ground up arrives with a distinctively bold and sporty outlook that elevates the image of this rugged pick-up truck to offer a more SUV-esque appeal.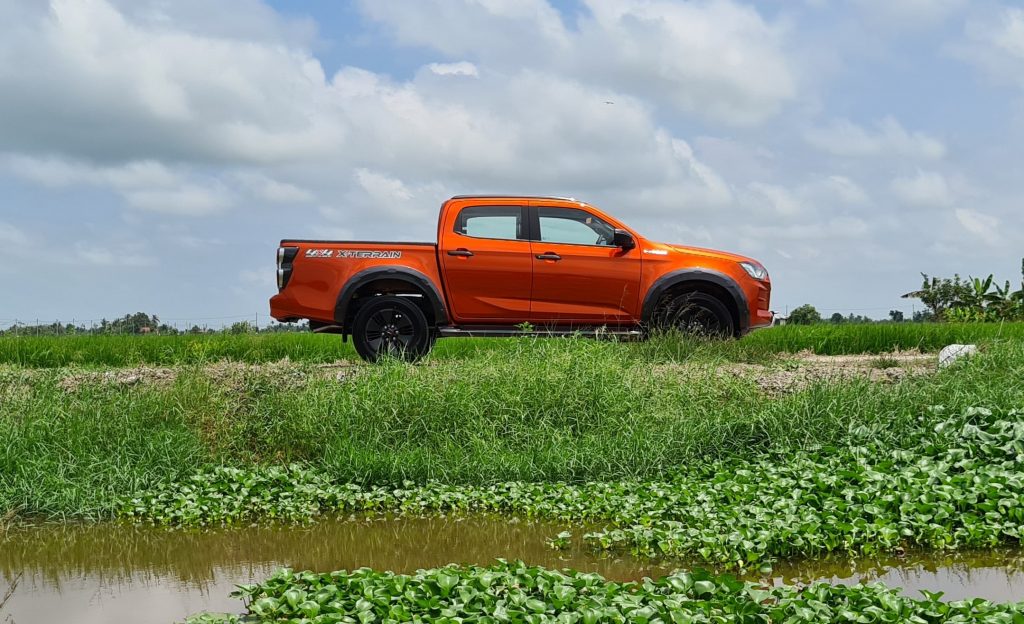 Sending a clear message that owners can have their style and comfort without sacrificing the favourite traits of their dependable and capable pick-up truck, Isuzu engineers have delivered a vehicle that is not only quieter, more comfortable and stylish, but also a tougher, more capable and dependable vehicle as well.
"Isuzu engineers set out to create a stronger, more able and durable machine with this new model. They invested years in development and over four million kilometers in testing the new model to achieve the best Isuzu D-Max they have ever created. They then added the soft touches and high-tech features to satisfy the discerning owners who desire comfort and sophistication in their modern day vehicles," explained CEO of Isuzu Malaysia Mr Koji Nakamura.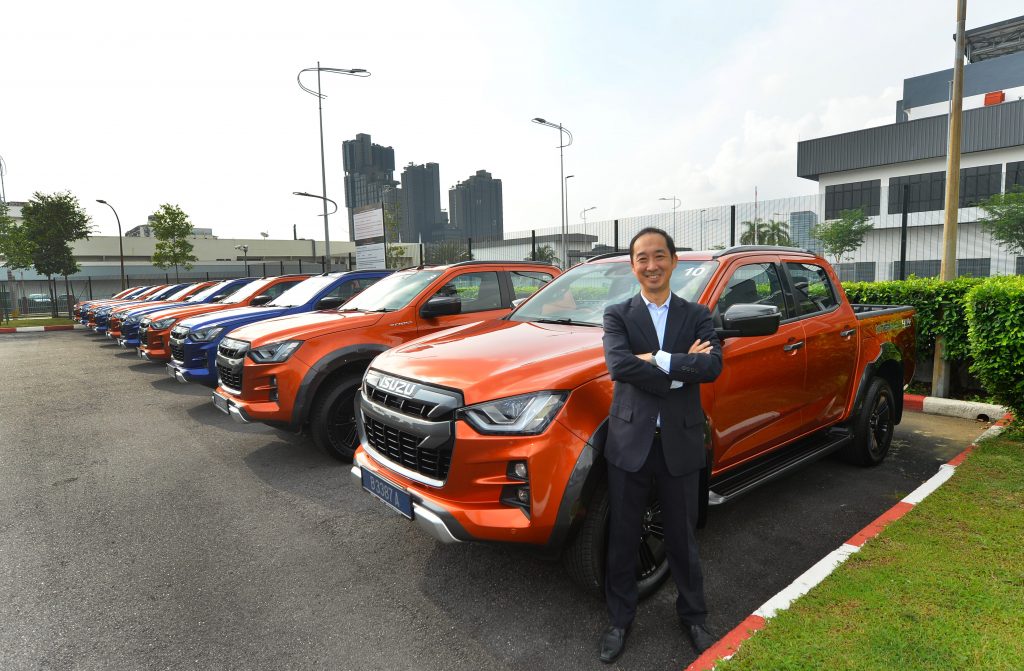 Entering the high-end lifestyle pick-up truck segment with the X-Terrain variant, this new Isuzu D-Max flagship comes with a revised 3-litre engine that has been re-engineered and refined with numerous advancements to improve performance and engine response while reducing noise and vibration. The new engine that produces 190PS ensures that X-Terrain drivers enjoy more relaxed performance from its revised torque curve that peaks at 450Nm from as low as 1,600rpm, stretching all the way till 2,600rpm while the new 6-speed automatic gearbox matches the gearshifts to the new engine's performance characteristics.
Built on a new Isuzu Dynamic Drive Platform, the all-new Isuzu D-Max employs a new ladder frame that offers improved stiffness and strength to ensure better handling and durability. Coupled to a new suspension configuration and a longer wheelbase that allows the engine bulk to be located further behind the front wheels, the result is a more dynamic handling and comfortable ride.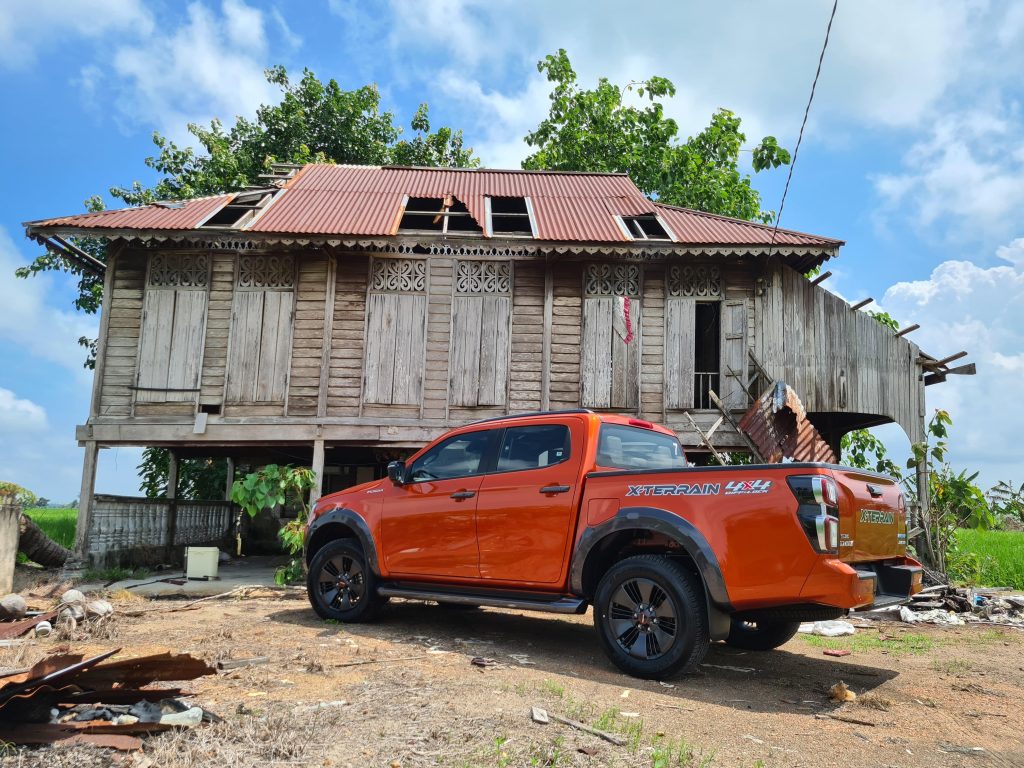 Finished immaculately in Valencia Orange or Sapphire Blue, the X-Terrain comes with exclusive features including remote engine start, rear differential lock, wet wiper system, brown leather seats with 8-way electronic adjustment including lumbar support, a 9-inch infotainment touchscreen panel that incorporates Android Auto and wireless Apple Carplay and an arsenal of Advanced Driver Assist Systems (ADAS) including Forward Collision Warning (FCW), Autonomous Emergency Braking (AEB), Lane Departure Warning (LDW), Turn Assist, Pedal Misapplication Mitigation, Adaptive Cruise Control (ACC) with stop & go function, Automatic High Beams (AHB), Blind Spot Monitor (BSM), Rear Cross Traffic Alert (RCTA), Manual Speed Limiter (MSL) and Multi-Collision Brake that applies the brakes should any of the seven airbags be deployed. 
Joining the line-up of the all-new Isuzu D-Max are two Premium variants – a 1.9-litre 4×4 Auto and 3.0-litre 4×4 Auto – that offer outstanding motoring and comfort while remaining the dependable workhorse Isuzu is famously renown for. Aimed at the discerning motorists whose applications lean towards daily duties, the Premium variants are an ideal model for drivers who spend significant hours in the saddle as the new comfort features and safety equipment in the cabin make it ideal for hours of fatigue-free motoring.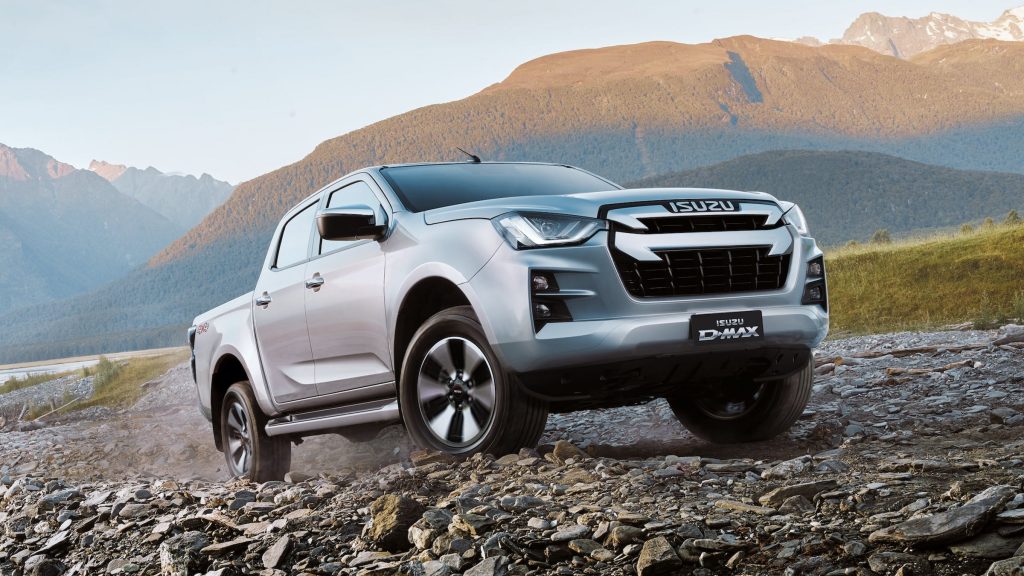 For the price conscious, there are two offerings of the Standard models available. Powered by the immensely-capable 1.9-litre engine that produces a hefty 150PS of power and 350Nm of torque is paired either with a six-speed manual or six-speed automatic gearbox, the Standard models are a boon for the business community who aim to lower running costs and maintain good efficiency.
Also available will be two Single Cab models offered with either the 1.9-litre or 3.0-litre engines. These go-anywhere, do-anything trucks offer significant carrying capabilities and come with an array of safety features that has earned this vehicle and the entire range of Isuzu D-Max a 5-star ASEAN NCAP safety rating.
The X-Terrain comes exclusively in Valencia Orange or Sapphire Blue while other models share a choice of the colours including Silky White Pearl, Mercury Silver, Onyx Black and Splash White.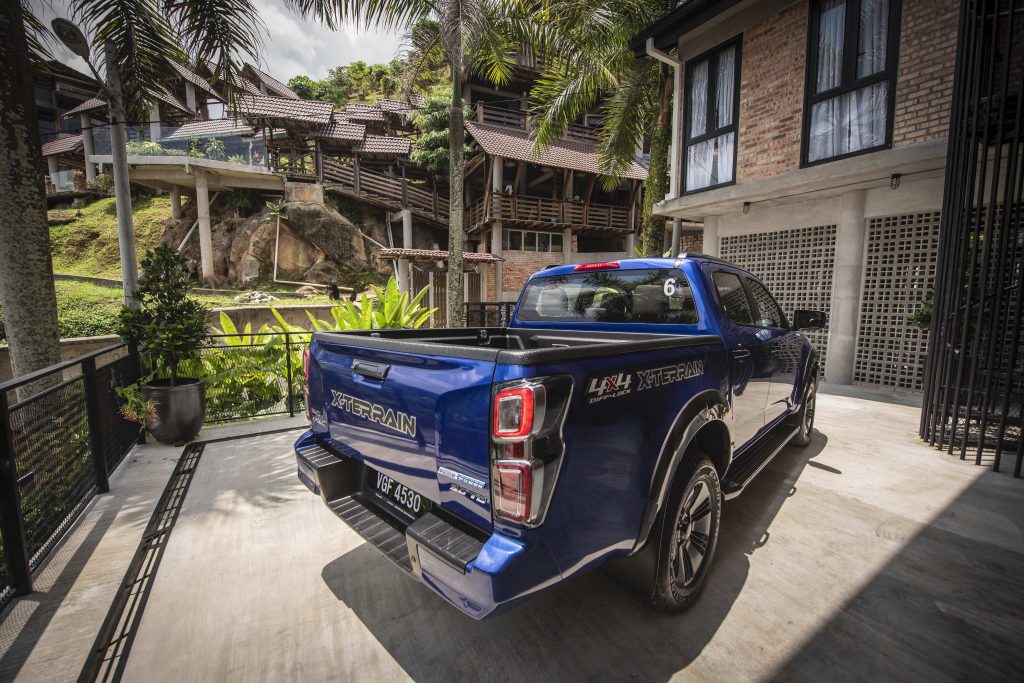 All Isuzu D-Max models enjoy a five-year or 150,000km warranty while the X-Terrain enjoys a class-leading seven-year unlimited mileage warranty.
"This all-new Isuzu D-Max has found many new fans in all the markets it has been launched. It appears to be the case here too in Malaysia where we have garnered over 1,000 bookings even before its official launch today. With the strong interest in the all-new Isuzu D-Max, I believe that our target of 6,400 units this year will be achievable," said COO, Light Commercial Vehicle Division of Isuzu Malaysia Mr Masayuki Suzuki.
The all-new Isuzu D-Max Breaking Boundaries Test Drive Campaign begins today at authorized Isuzu showrooms where visitors can get to know the remarkable new model up close and from now till 31st May 2021, there will be exclusive Isuzu merchandise giveaways and a chance to win cash prizes.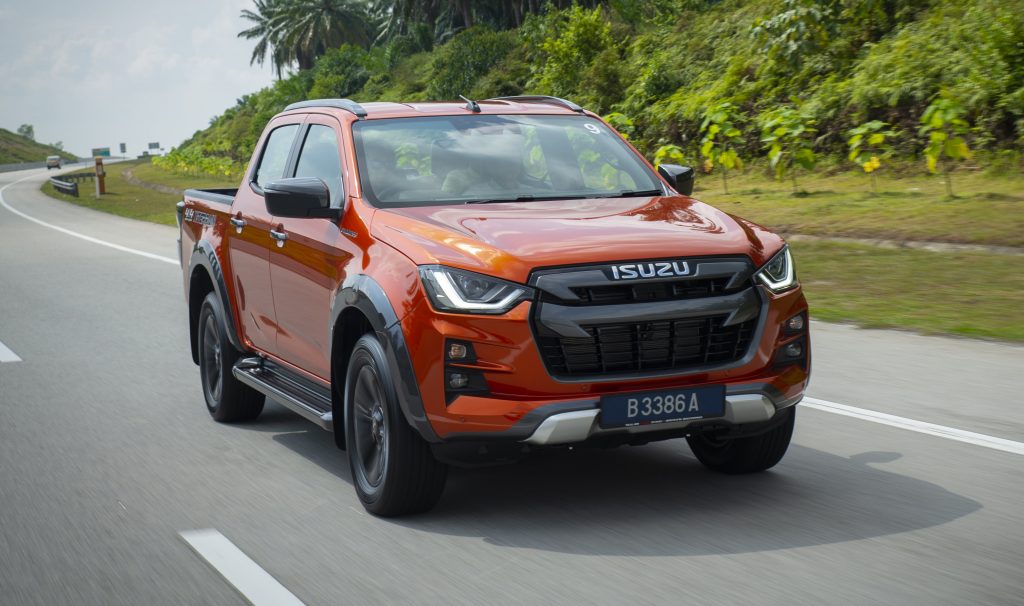 Price of the all-new Isuzu D-Max on the road for private registration w/o insurance in Peninsular Malaysia.
Isuzu D-Max 1.9L Single Cab (MT) RM88,599.20
Isuzu D-Max 3.0L Single Cab (MT) RM95,538.40
Isuzu D-Max 1.9 Double Cab Standard (MT) RM99,599.20
Isuzu D-Max 1.9 Double Cab Standard (AT) RM106,999.20
Isuzu D-Max 1.9 Double Cab Premium (AT) RM121,549.20
Isuzu D-Max 3.0 Double Cab Premium (AT) RM128,038.40
Isuzu D-Max 3.0 Double Cab X-Terrain RM141,938.40