Reviews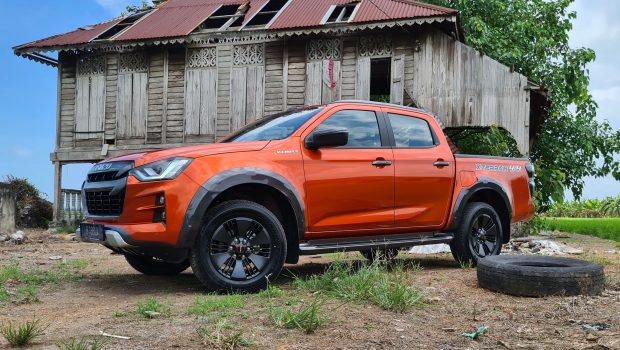 Published on April 16th, 2021 | by Joshua Chin
0
First Drive Impressions: Isuzu D-Max 3.0L 4×4 X-Terrain
It sold well in Australia and Thailand, but will this new SUV-like D-Max sell well over here?
After some 8 long years, Isuzu has finally revamped it's rather popular D-Max pickup truck. 
An all new pickup from the ground up, it was reasonably expected for this Isuzu to snatch back some of the sales lost by its ageing predecessor to its other, newer competitors that have recently come out. What probably even its makers weren't probably expecting was actually how big a sales hit this new D-Max really has become.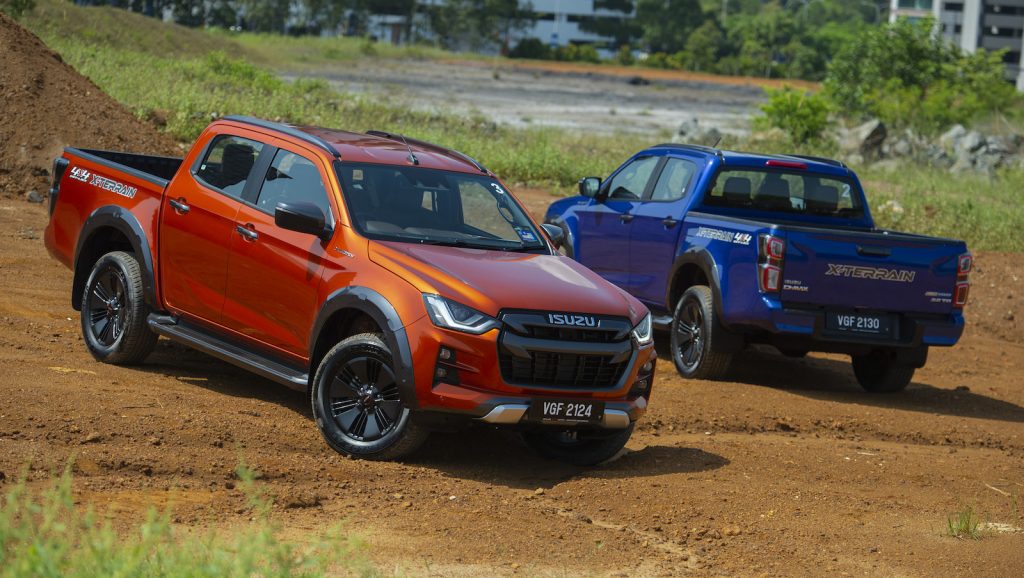 It's selling even better than hotcakes everywhere else
Having went on sale in both Australia and Thailand last year, this latest and greatest D-Max currently has four-month waiting list in the former country and has since reclaimed its top spot in sales within the segment in the latter region. So with it officially arriving in Malaysia in a week's time, the question now is whether Isuzu will be able to replicate its overseas sales success locally?
Well, most probably actually. Because the new D-Max is really that good a truck, to the point that it's competitors over here are preempting its arrival with various launches of their own.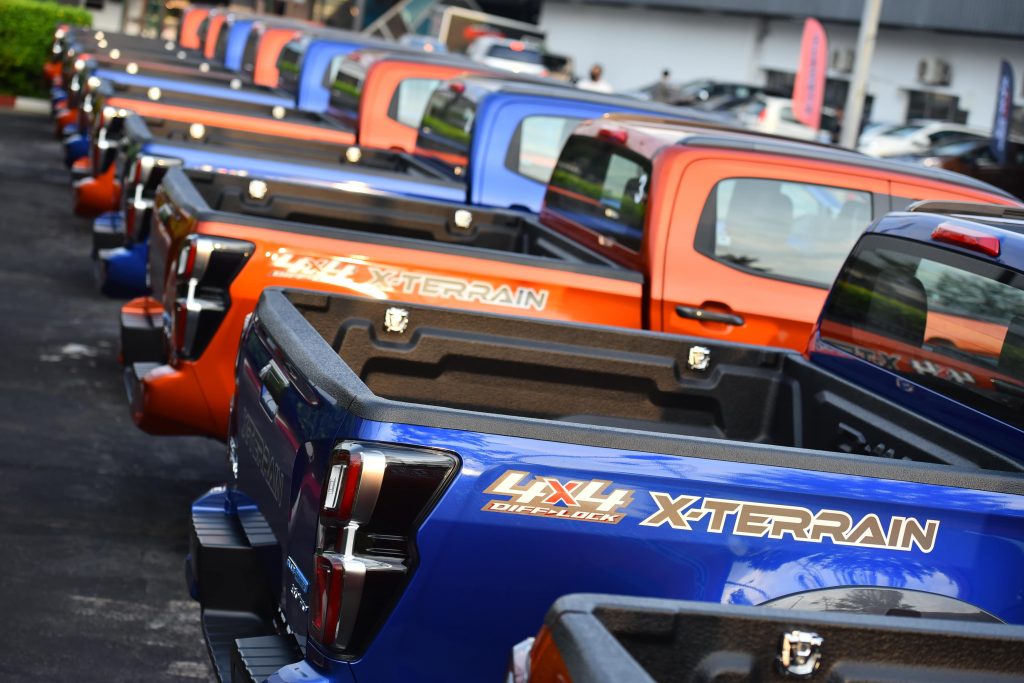 Same old, yet all new
Now just to preface, this latest D-Max isn't really a radical departure in its pickup-ness. That is not to say though that this new Isuzu is not a competent workhorse, because it still has all the off-road (800 mm wading depth, Terrain Command 4×4 system, standard rear diff lock etc.) and utilitarian capabilities of the prior model, and then some actually. Where this latest model really excels however is in its novel ability to retain all of its utilitarian ability of its predecessor, but then overlay it with the civility that one would typically expect only in an SUV. 
Granted, pickups getting more luxurious and tech-filled is par for the course for the segment these days. It is nevertheless reasonable to say though that Isuzu has completely leapfrogged it's other competitors and has somehow managed to create the most SUV-like pickup among all the other primarily car-makers out there.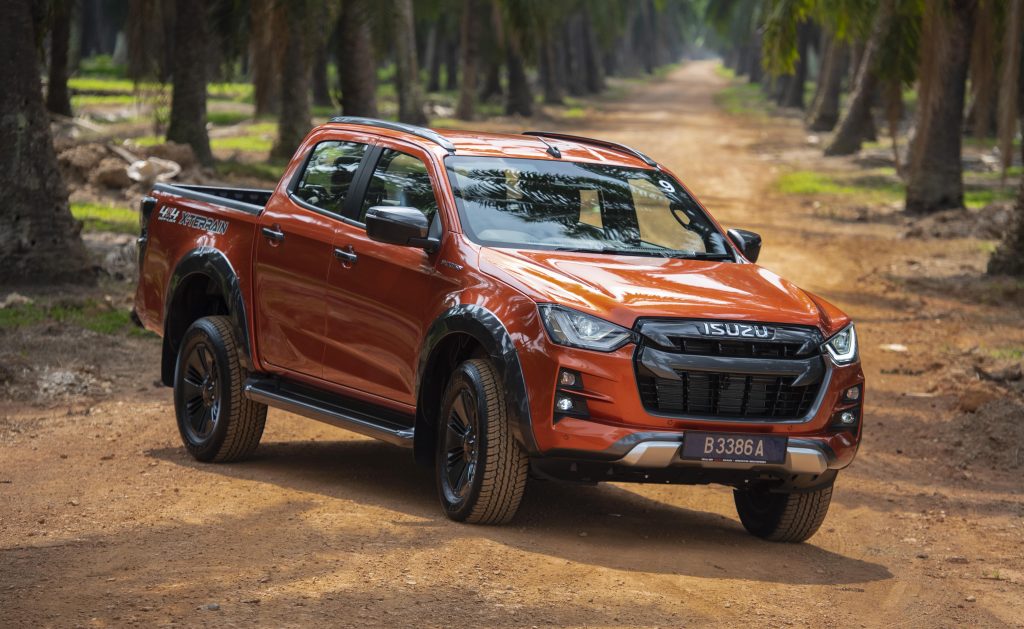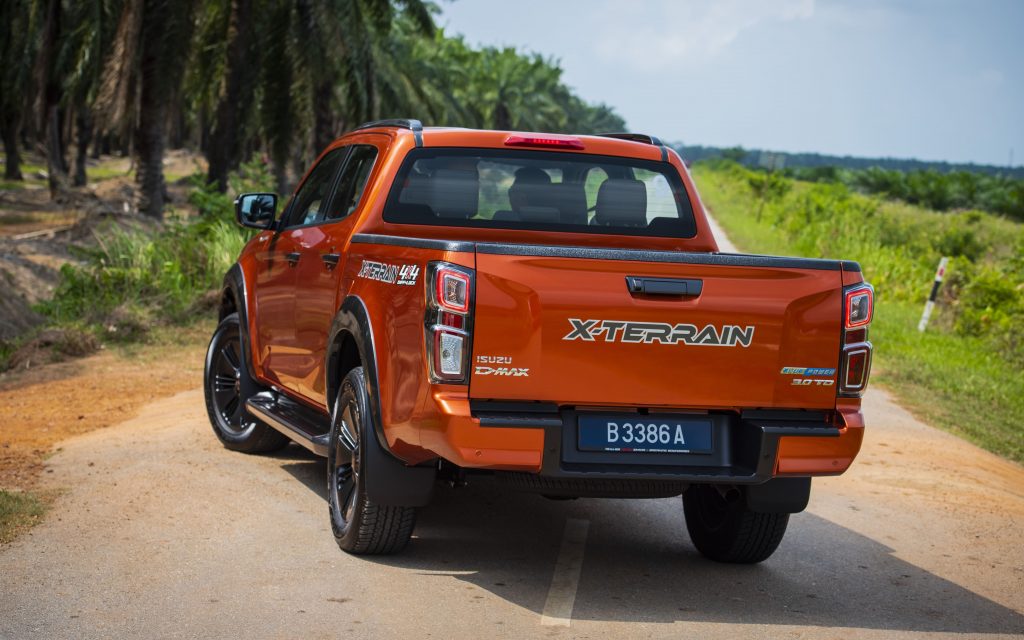 An SUV interior wrapped around a pickup exterior
Much of these SUV-ness in the D-Max has got to be credited to its brand new interior. Yes, there are still a few signs of its workhorse roots if you looked hard enough for it, but upon first inspection (and day-to-day use), you would probably be forgiven to think that you're actually in an SUV, until you look behind (in the auto dimming rear view mirror) and notice the pickup bed that is.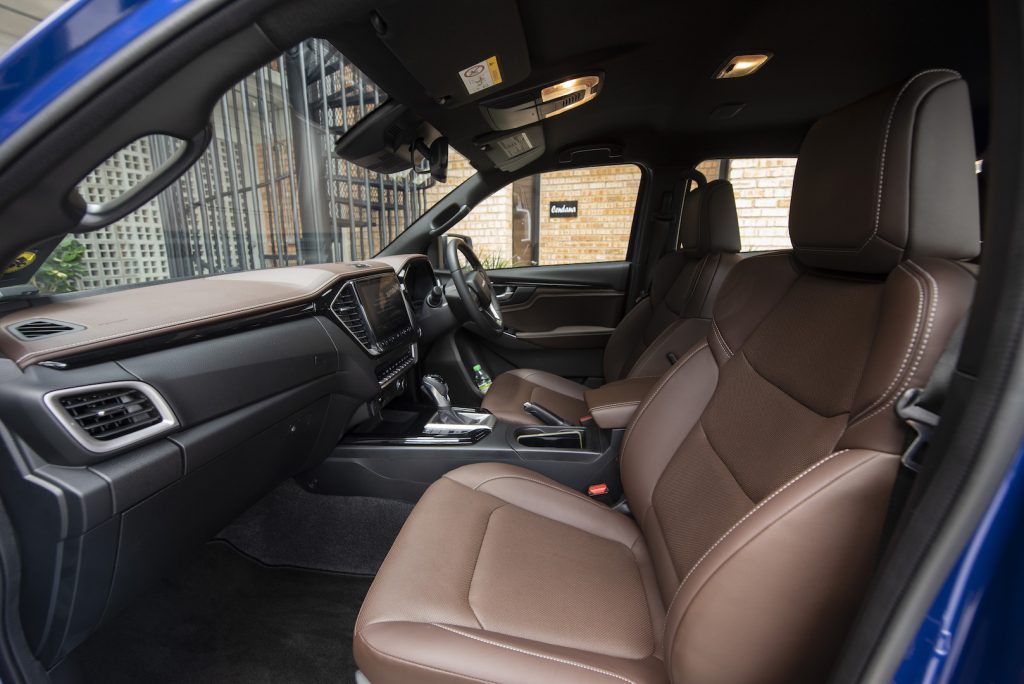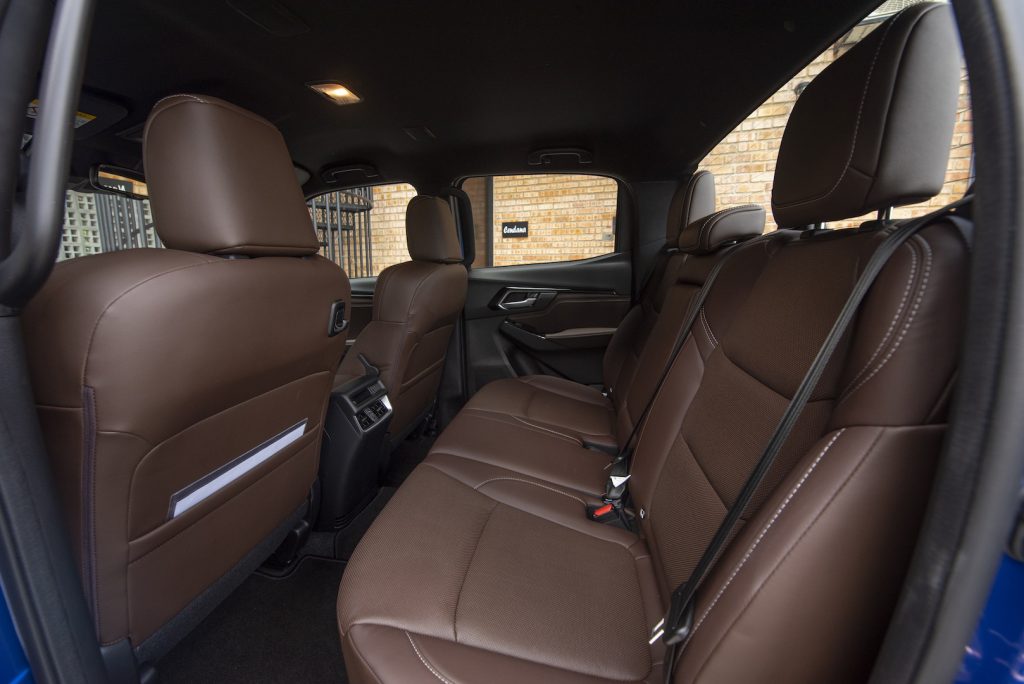 The reason for this is because not only is the interior layout lifted straight out of an SUV, the materials used on the majority of the touch points feel a class above what is normally expected in this segment of vehicle too. Add to that the supremely comfortable leather seats (both front and rear) as well as the rather lengthy list of standard equipment (particularly on this top spec X-Terrain variant as tested here) with standard keyless go, leather-wrapped multifunction steering wheel, 9-inch central infotainment touchscreen with Apple CarPlay and Android Auto integration and dual zone automatic climate control with rear air vents among other car-like features, there really is no reason to suspect that this is supposedly a utilitarian workhorse when driving down the road.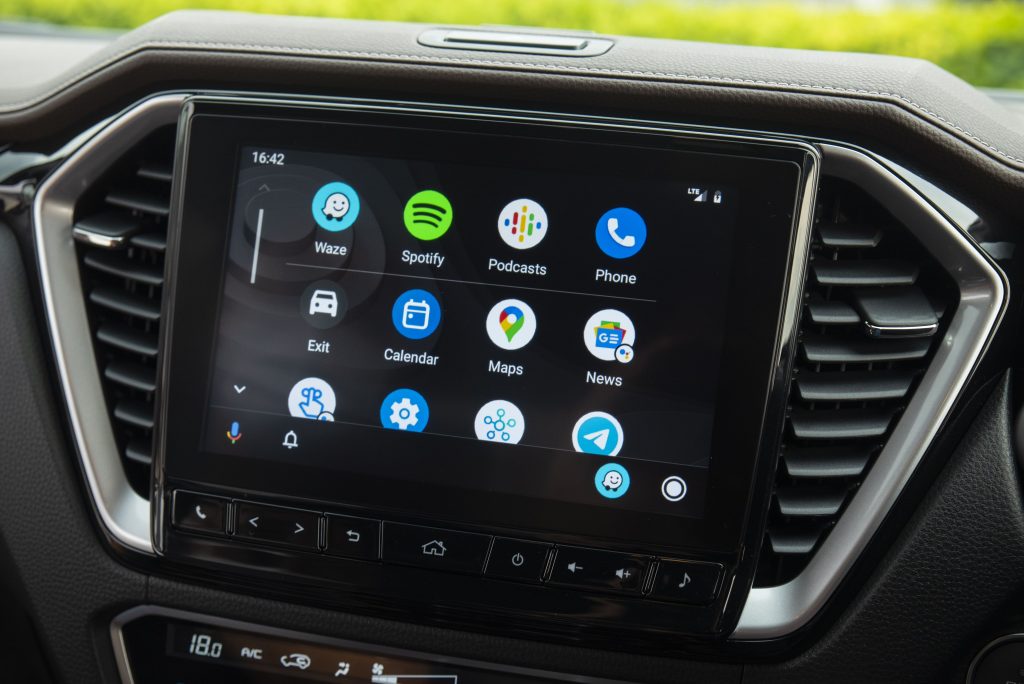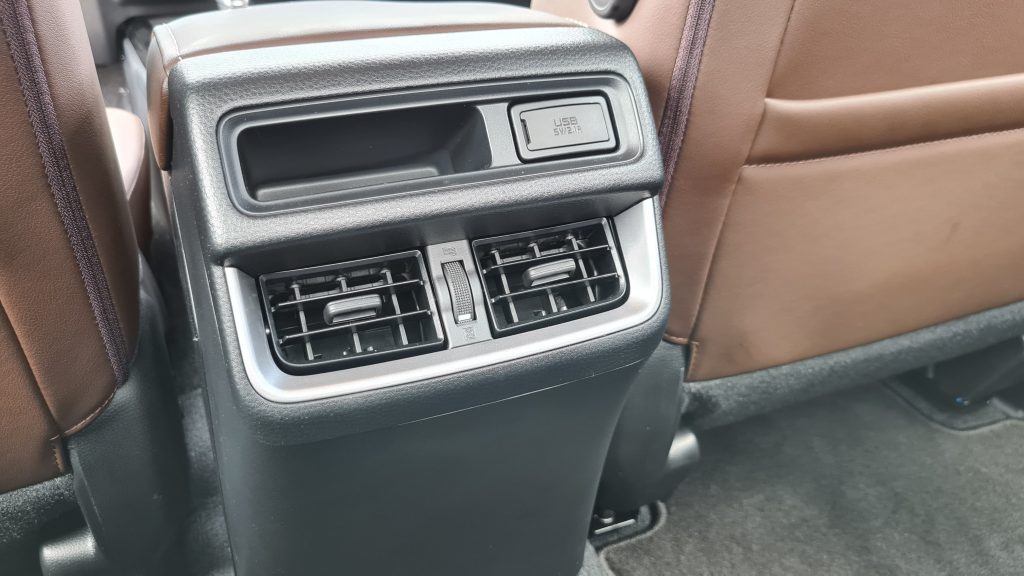 Refinement, not power, is the name of the game here
Having conveniently moved on to the topic of driving the D-Max, it is fair to say that the Isuzu is perhaps not the most spritely of pickups on the road today. Having driven the Hilux back to back especially, the revised 3.0 litre turbodiesel under the hood the Isuzu actually felt a tad slower to get up and go, despite having nearly the roughly the same power output (190 PS and 450 Nm of torque) as the 2.8 litre Toyota.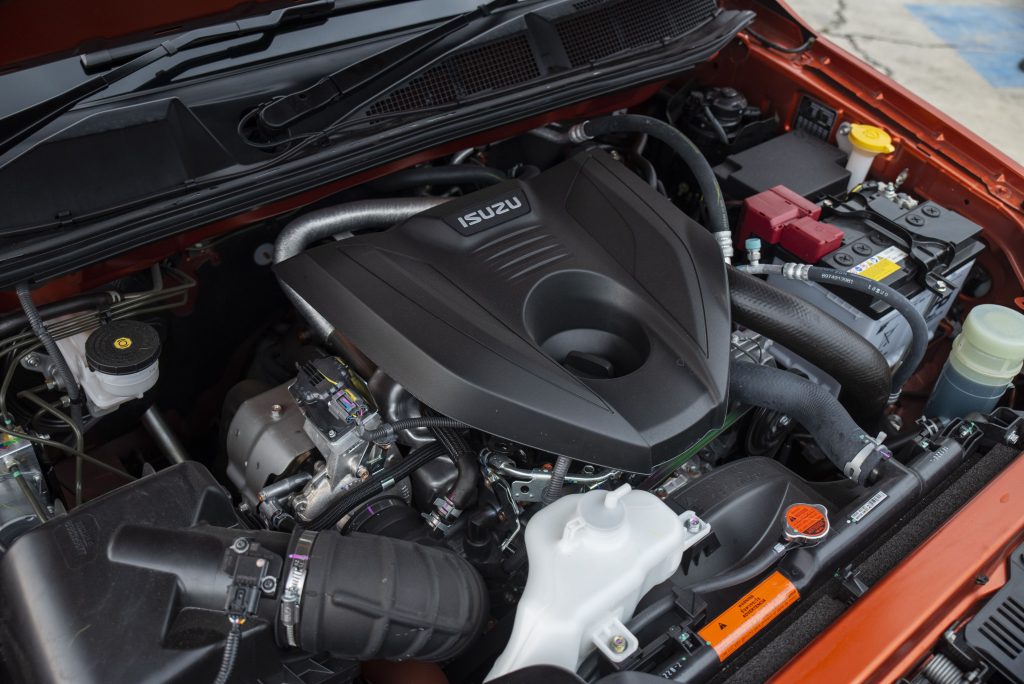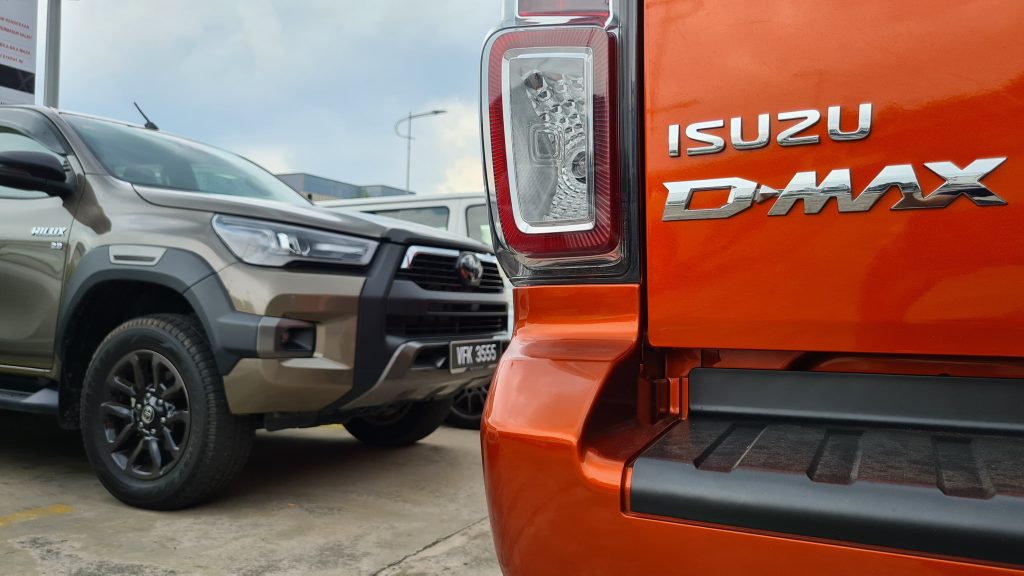 What it lacks in brute power though, the D-Max does make up for in refinement. While the Hilux felt like the pickup that it is with its loud engine and harsh ride, this new Isuzu on the other hand more like an SUV with an engine that was barely audible even when hustled hard, a remarkably quite cabin even at highway speeds with minimal road, wind and tyre noise, as well as vastly more supple ride than the Toyota despite featuring the same rear leaf spring architecture.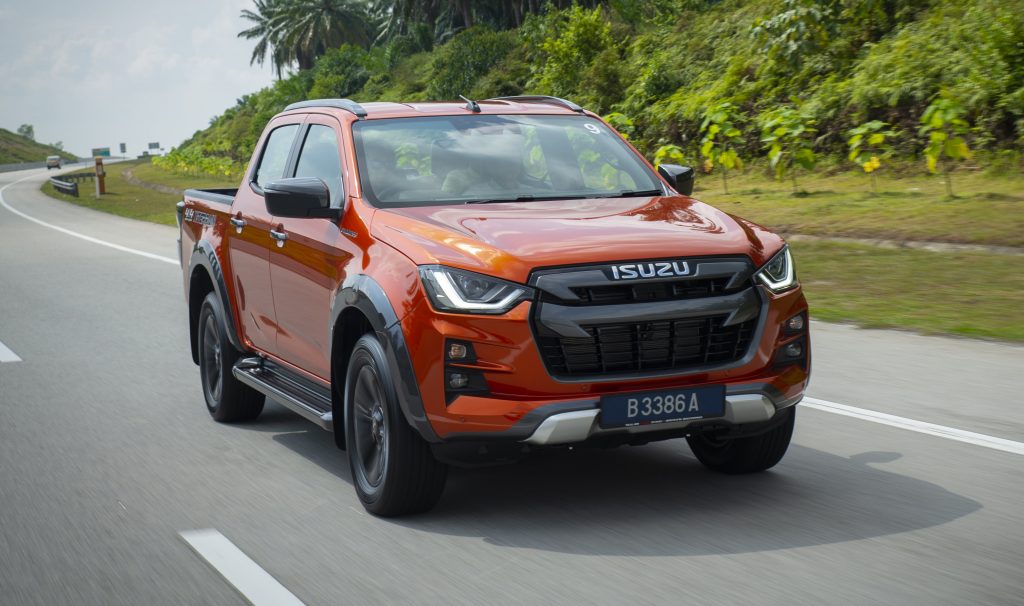 Interestingly too, the D-Max actually sits helpfully lower than the jacked-up Toyota. Hence aiding ingress and egress into and out of the pickup, while not really at the detriment of its still rather commanding driving position that all pickup owners desire. 
An added benefit to this lower ride height though is the improved handling of the new D-Max. While the hydraulically assisted power steering is still a little light and vague alá pickup, the overall package of the Isuzu however, with it's more inboard engine that improves weight distribution and beefier front brakes with good brake feel, is nevertheless amazingly able to reassure the driver that they can push just that little bit harder if need to.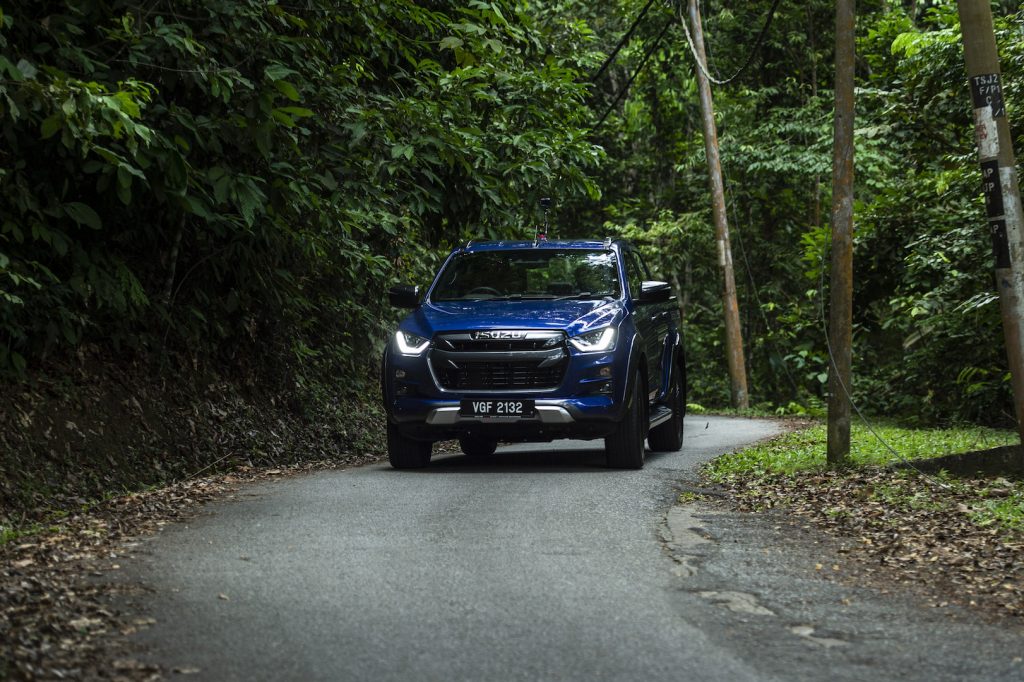 Safety first
Speaking of when push does comes to shove, the new D-Max is also equipped with all the latest passive and active safety and driver aids prevent (or at least mitigate) any major oopsies. Particularly in this top spec variant, this 5-star ASEAN NCAP rated Isuzu comes as standard with Forward Collision Warning (FCW) and Autonomous Emergency Braking (AEB), Adaptive Cruise Control with Stop and Go functionality, Automatic High Beams (AHB) on its bi-LED headlights, Blind Sport monitor (BSM), Lane Departure Warning (LDW) and Rear Cross Traffic Alert (RCTA) to name a few.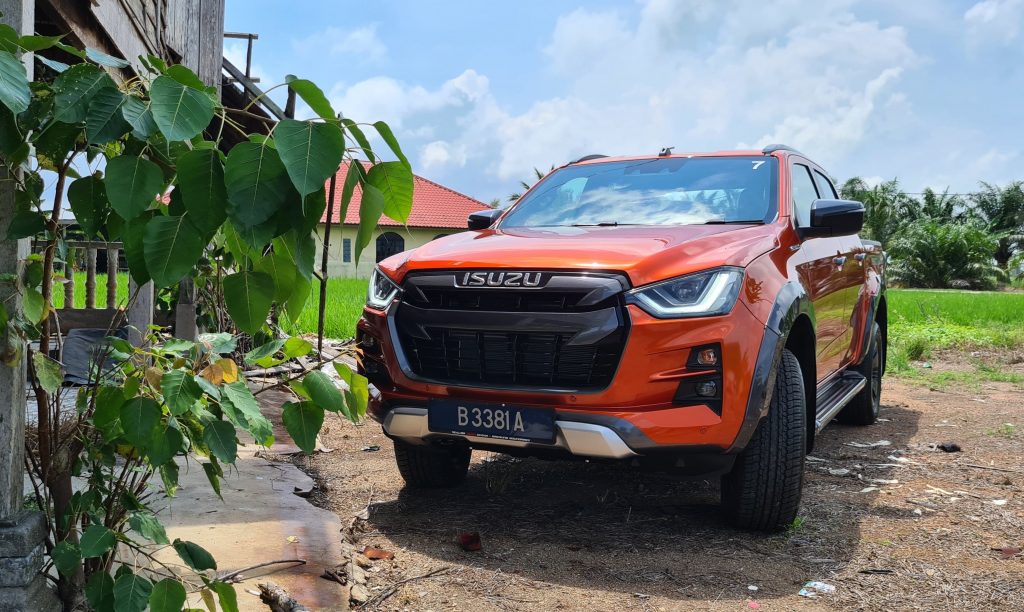 Looks kinda like the old one though
Just rounding out this review of the latest D-Max and briefly touching upon about it's exterior design, Isuzu hasn't really gone radical in this department with this latest model as it looks much the same to the old one, to the untrained eye especially. Then again, there are still some nice design touches to be found in this latest model with its integrated rear bumpers, LED headlights and taillights as well as funky 18-inch alloy wheels that gives this new truck a more city slickin' SUV vibe than its predecessor.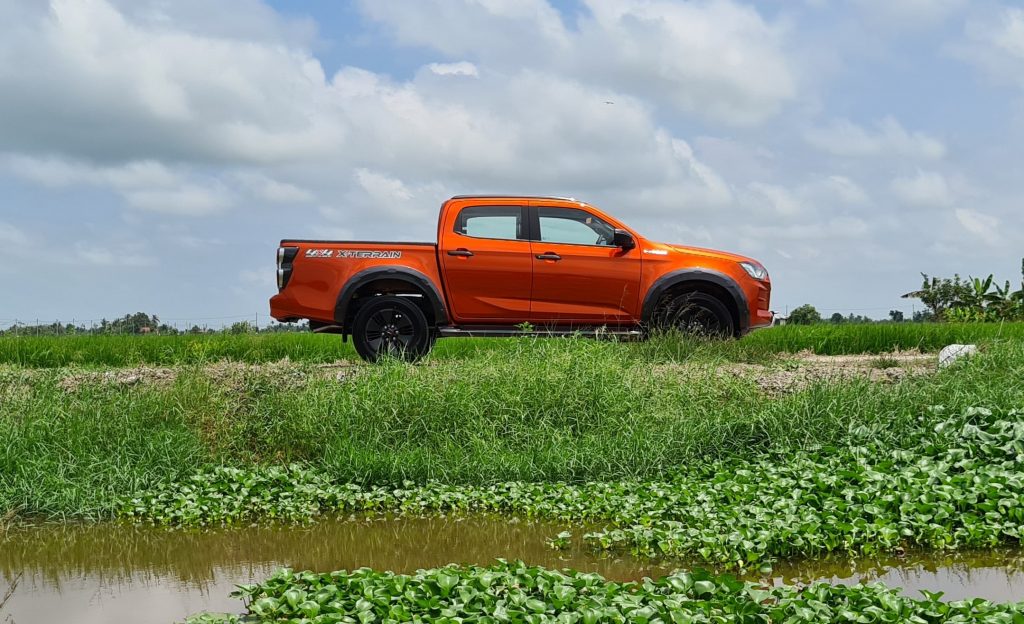 In summary…
And that is basically how to sum up this new Isuzu: an SUV that just so happens to have a truck bed grafted on the end. Something which existing D-Max owners who love their trucks for being the simple, rugged workhorses that they are currently may protest against, but (as its sales success overseas has relayed) will certainly be welcomed by the inevitable throngs of buyers flocking to the Isuzu dealerships nationwide in the near future.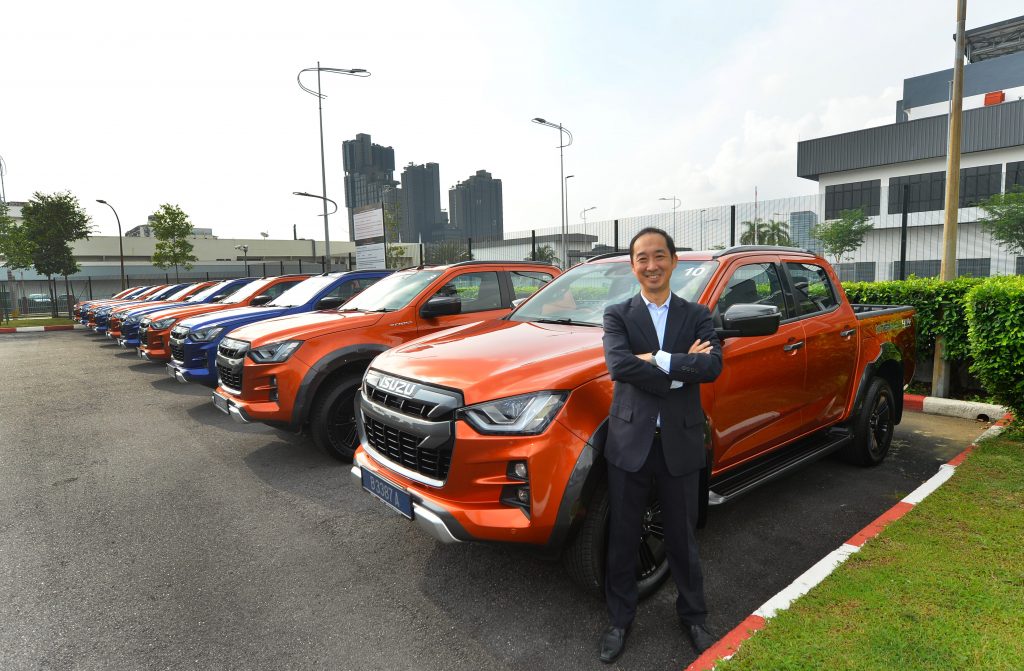 Odds and Ends
All new D-Max models come with an aluminium propshaft. Don't really know why this is relevant here but now y'know.

 

The highest spec X-Terrain variant as tested here gets a sliding cargo tray in the bed as standard.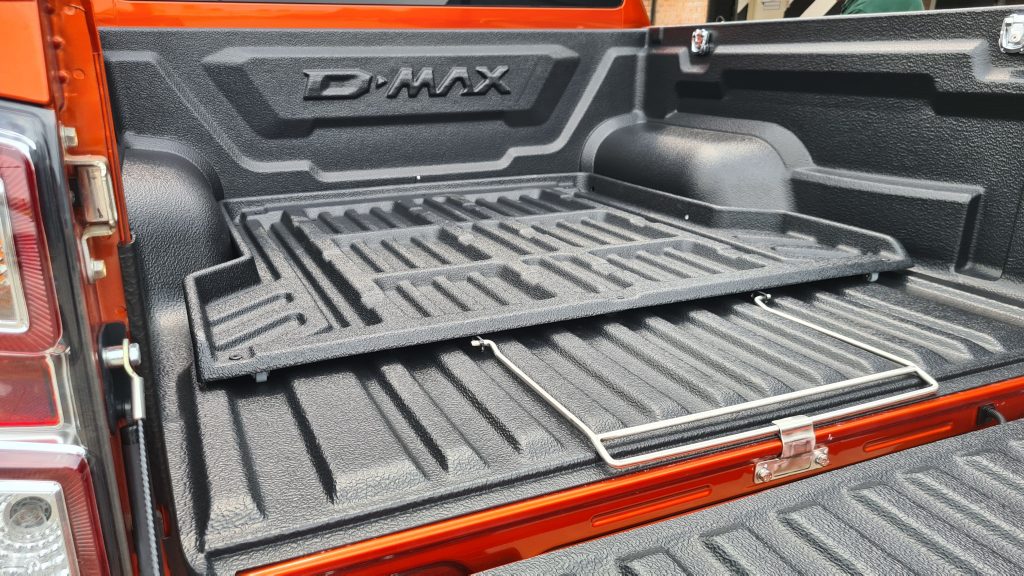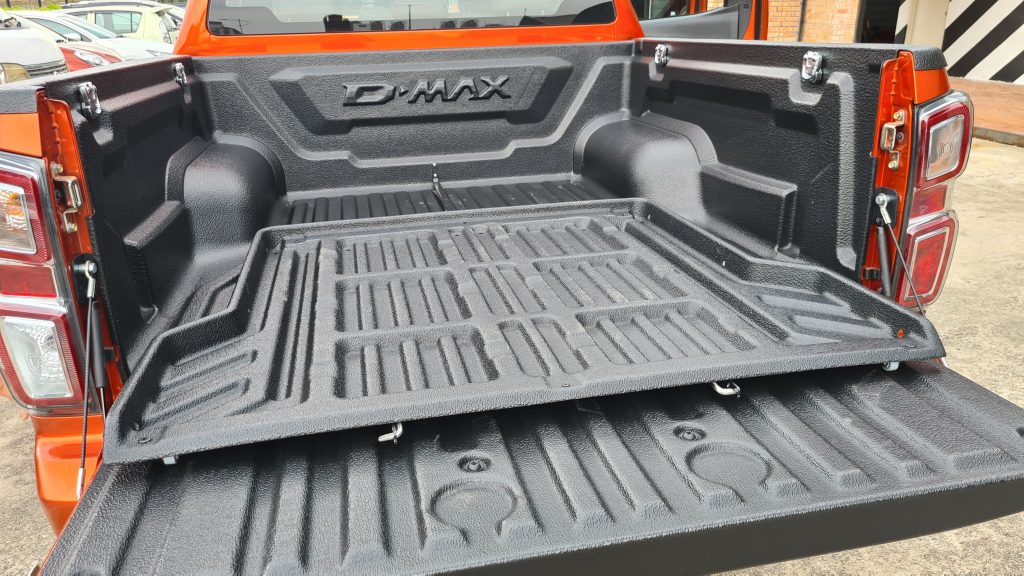 Meaning that it will be easier to rear the load stored further towards the cab, if one can lift it up that is.

 

Moreover, this top-tier trim level also gains an 8-speaker sound system. Two of which are on the roof right above the front seats for a rather banging audio experience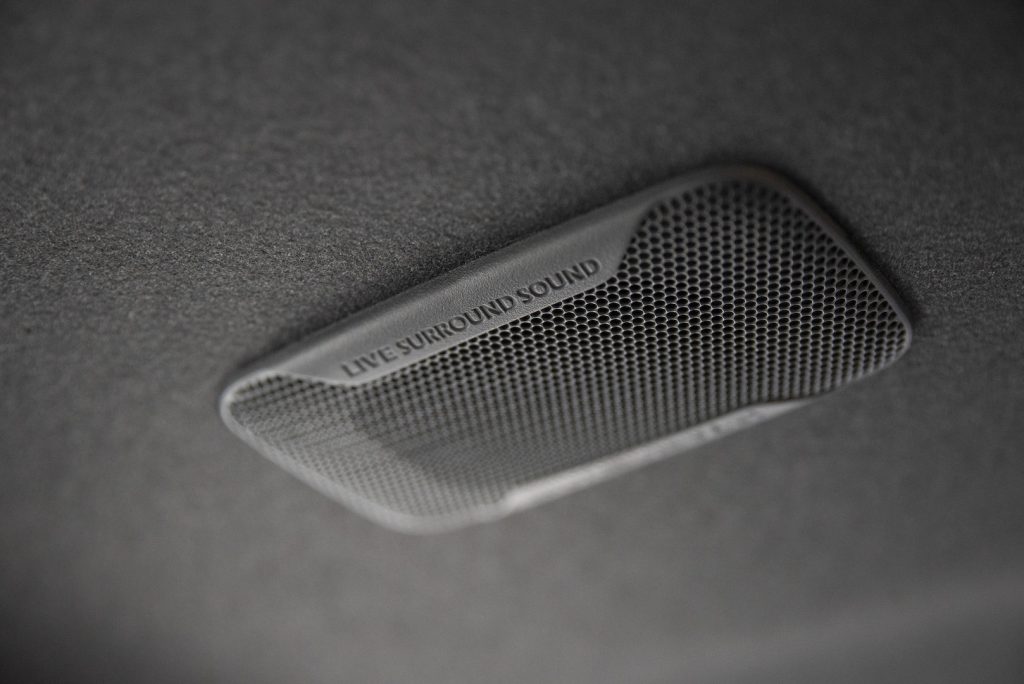 X-Terrain variants however with all the aforementioned bells and whistles only available in vibrant Sapphire Blue and Valencia Orange exterior hues. So you'd best hope liking to stand out from the crowd if you want all the toys with the D-Max.

 

A 7-year unlimited milage warranty is standard with the X-Terrain trim, while lower spec variants only come with a 5-year/150,000 km warranty.
There is an optional Sports Bar rear hoop available from Isuzu for RM 1,320.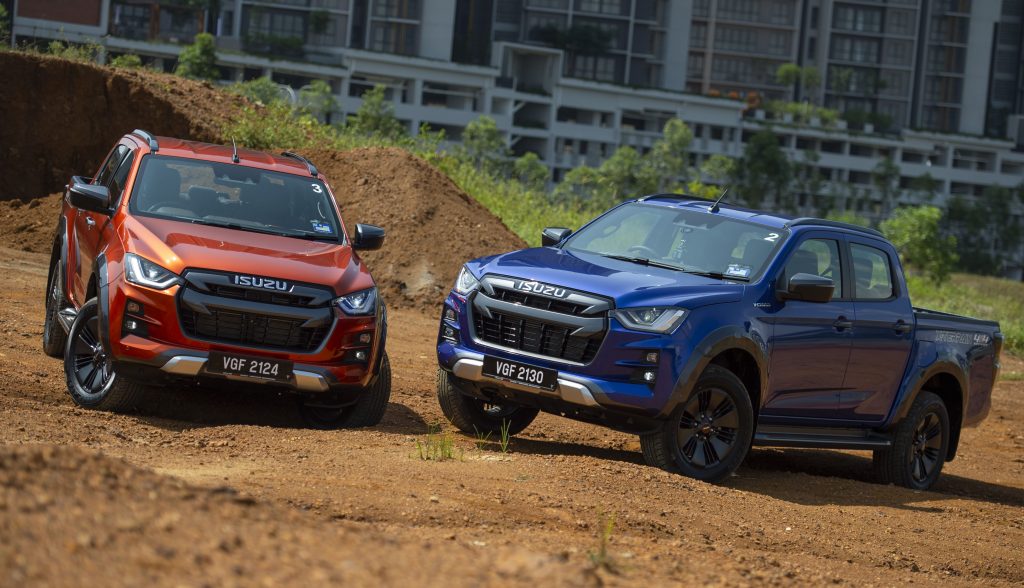 Isuzu D-Max 3.0L 4×4 X-Terrain Technical Specifications
Engine: 16 V DOHC Intercooler VGS turbocharged four cylinder diesel
Displacement: 2,999 cc
Transmission: 6-speed automatic transmission with Sequential Shift
Max Power: 190 PS @ 3,600 rpm 
Max Torque: 450 Nm @ 1,600 – 2,600 rpm
Price: RM 141,938.40