Used cars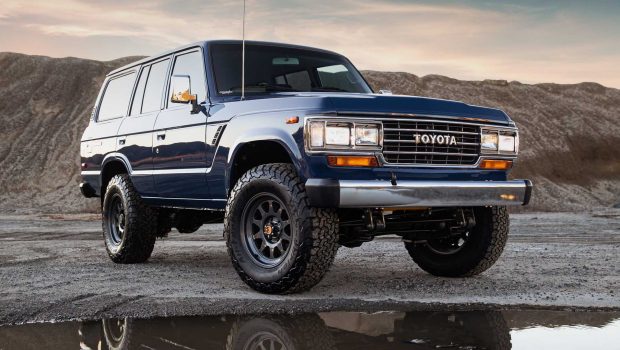 Published on December 11th, 2021 | by Joshua Chin
0
This Toyota Land Cruiser FJ62 Restomod Has A Big Ol' V8
Its sturdy but slow straight-six has been swapped for an LS3 V8 motor that makes 430 hp. 
While Land Cruisers are known universally for being tough and dependable, fast however is likely not one of the adjectives people commonly associate with Toyota's legendary off-roader. And this is particularly true for iterations from further back in its long history, with their sturdy straight-sixes having a reputation for lasting forever but got no where particularly fast.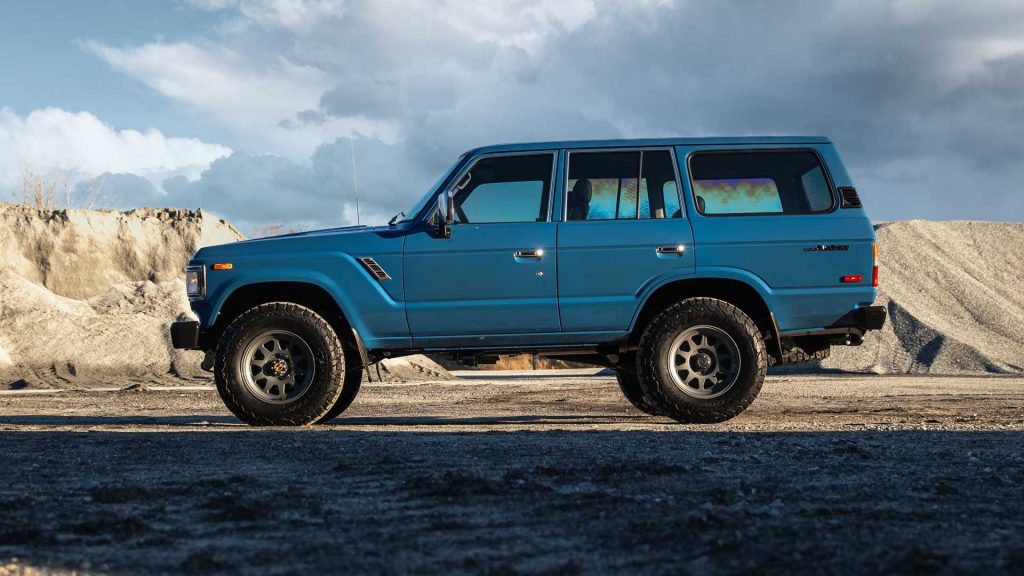 Handily however, there are many solutions to overcoming the eternal problem of having not enough poke in one's Land Cruiser. The most common of which being simply to yank out the stout but slow straight-six and plonking in its place a good ol' LS V8, much like what lies under the hood of this blue 1988 FJ62 seen here.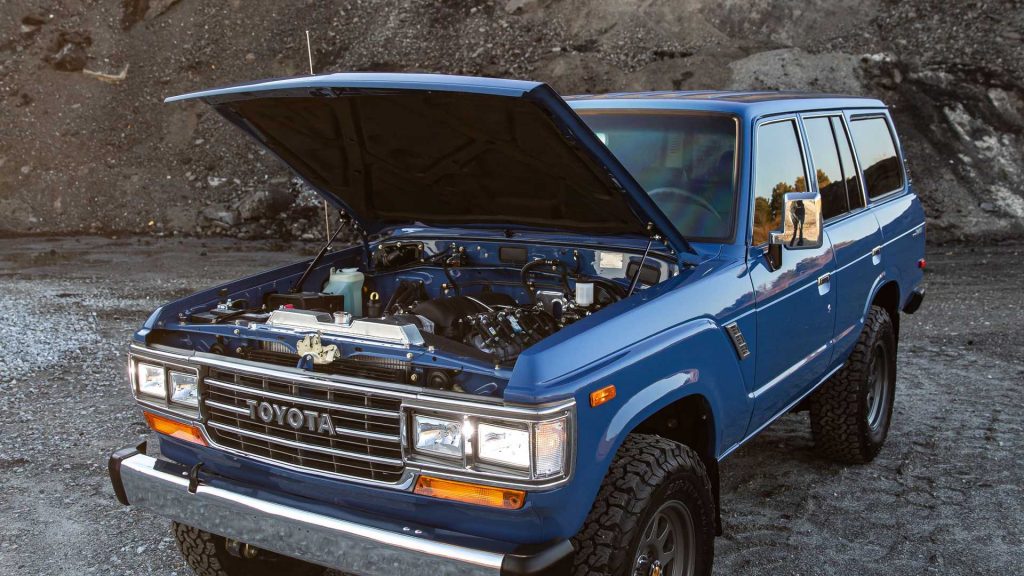 Though seeing as this particular 60 Series Land Cruiser costs an eye-watering $175,000 (RM 740,000), the restomodders at TLC 4×4 — a sister company incidentally of Icon 4×4 that focuses solely on Toyota Land Cruisers (hence the name TLC) — has done just that little bit more than just shoehorning a V8 into its engine bay and calling it a day. A full frame-off restoration of this SUV does not come cheap after all, particularly when it took nearly 2,200 hours from start to finish.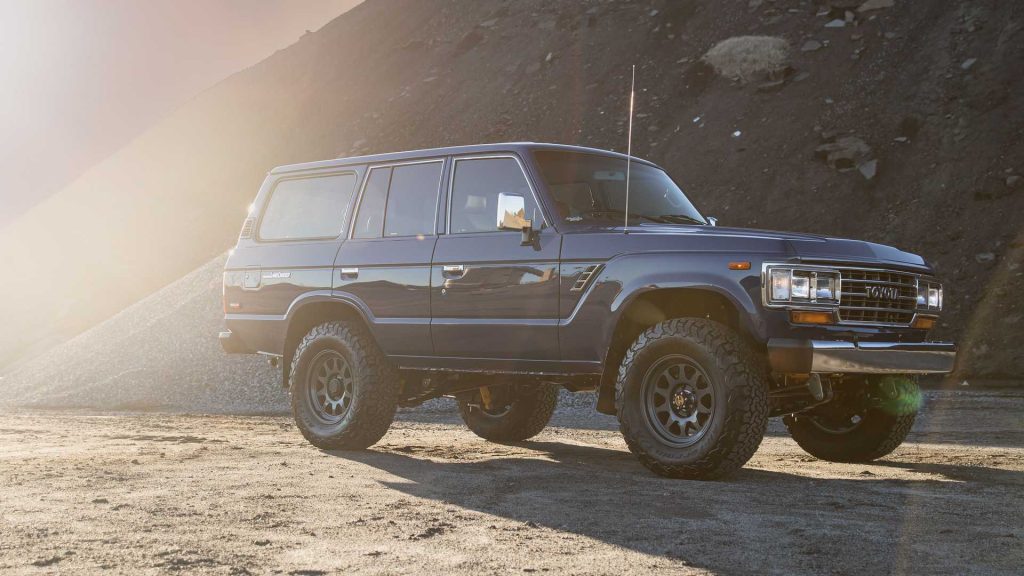 All those shiny new parts that have found its way onto this LS-powered Land Cruiser will no doubt have cost a pretty penny too, with said parts including a set of Old Man Emu suspension and BF Goodrich All-Terrain KO2 33-inch tires. TLC 4×4 has also handily had the foresight to swap out the old rear drum brakes for a set of more effective disks, which certainly will come in useful when the 430 horses now residing under that boxy bonnet need to be brought under control.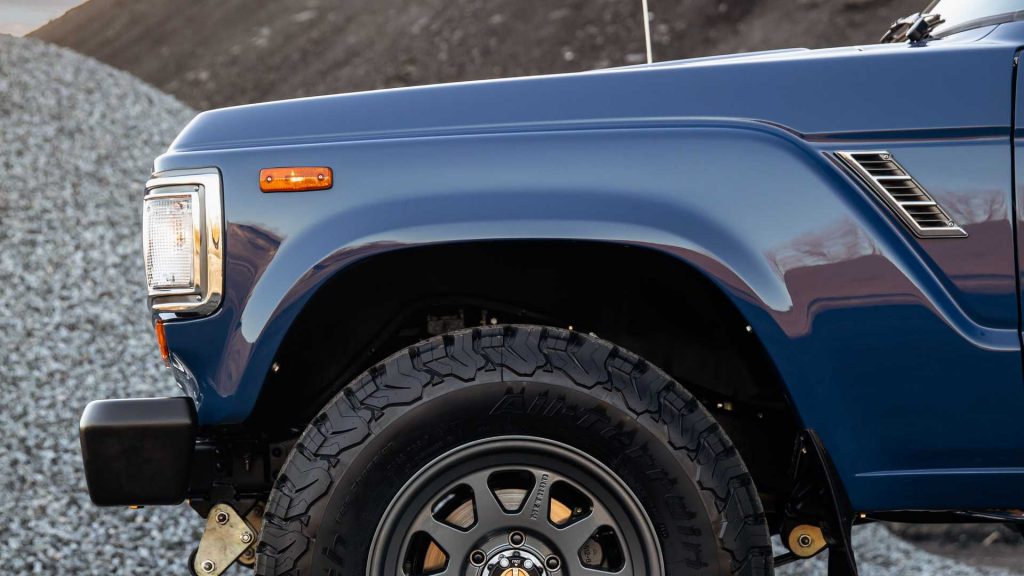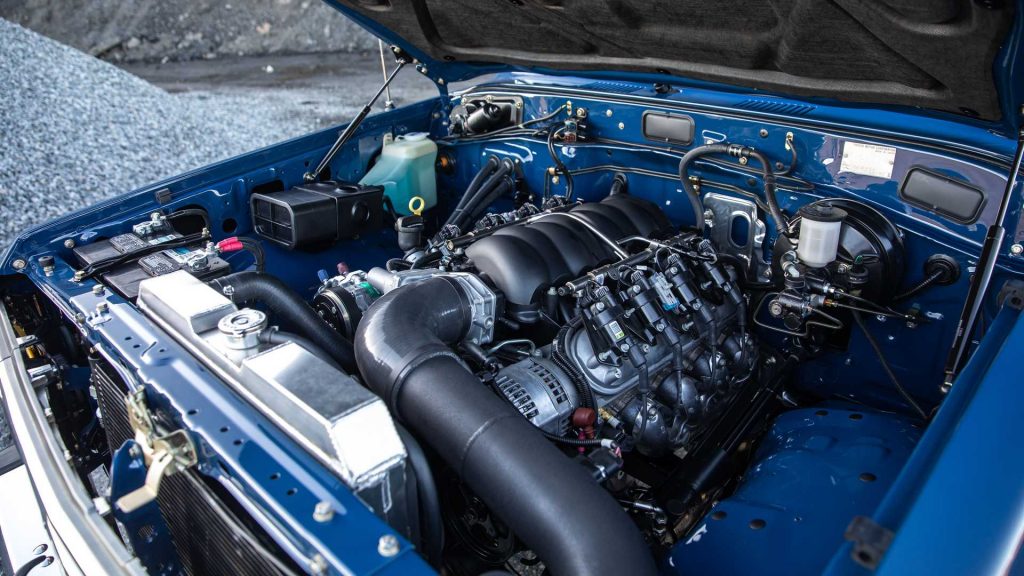 Now in continuing discussions on the 6.2-litre LS3 V8 currently residing within the wheel arches of this Land Cruiser, this new power plant — that now makes nearly three times the power than the stock Toyota straight-six it originally came with — is mated to a 4L65E four-speed automatic transmission. Drive is still of course sent to all four wheels through a low-range transfer case, with this Toyota likely being an even more capable off-roader than it originally was, thanks to its healthy bump in power and torque.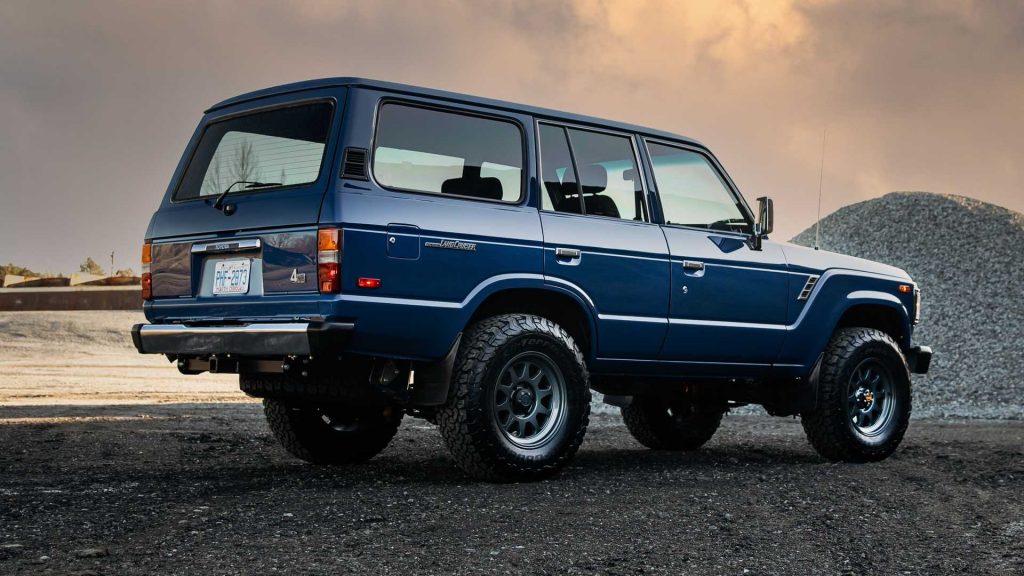 And if one does manage to somehow get lost while out off-roading with this restomodded retro Land Cruiser, there is always the sat-nav equipped infotainment system found within its tweaked dashboard to act as a guide back to the road to civilisation. Other interior upgrades meanwhile that have been done includes new leather upholstery covering the (now heated) seats and door panels, along with a set of new climate control system.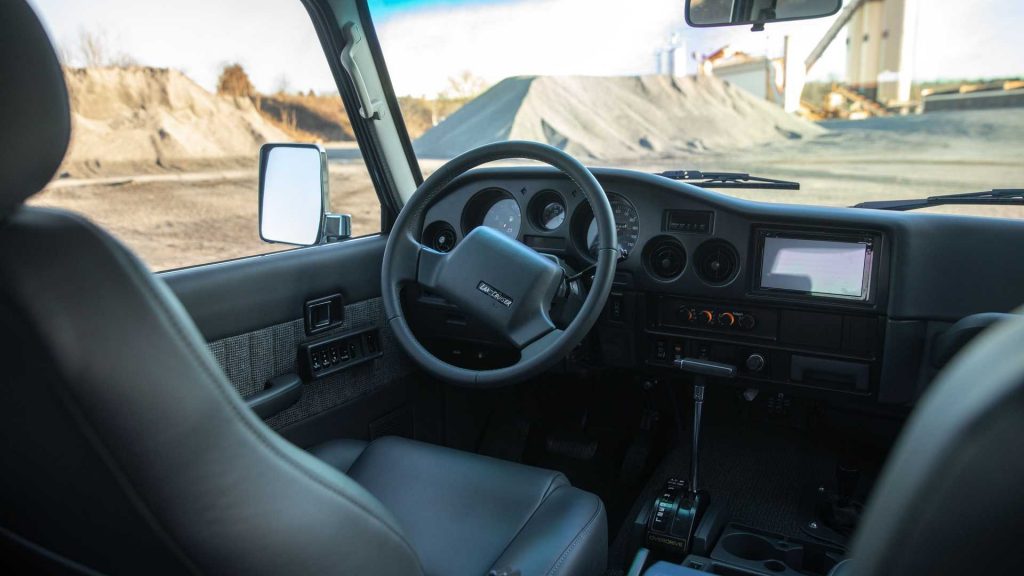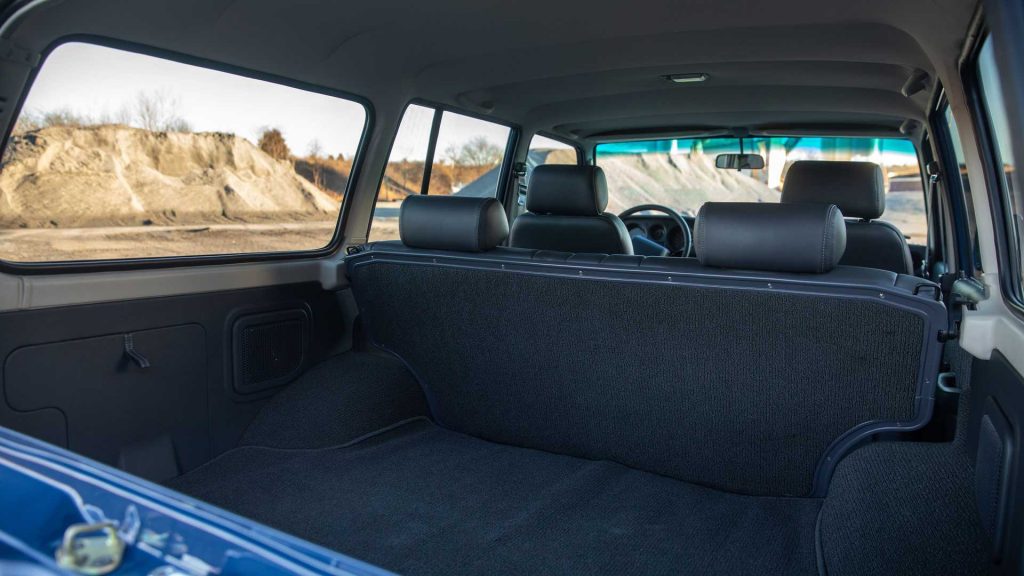 Granted, $175,000 may seem a lot for what is essentially a 40 year old SUV. Nostalgia however is apparently the hot thing in the auto market these days, with used examples of this very Land Cruiser in good condition now consistently changing hands at nearly half that without any of these fancy modern updates. 
So with this in mind therefore, maybe $175,000 for an old-school Land Cruiser with modern day functionality could actually make for a financially sensible automotive proposition. To add to that too, TLC 4×4 has actually stated that its restomods start from $125,000 (RM 530,000). Bargain!