Cars
The Amazing Evolution Of The Toyota Land Cruiser Detailed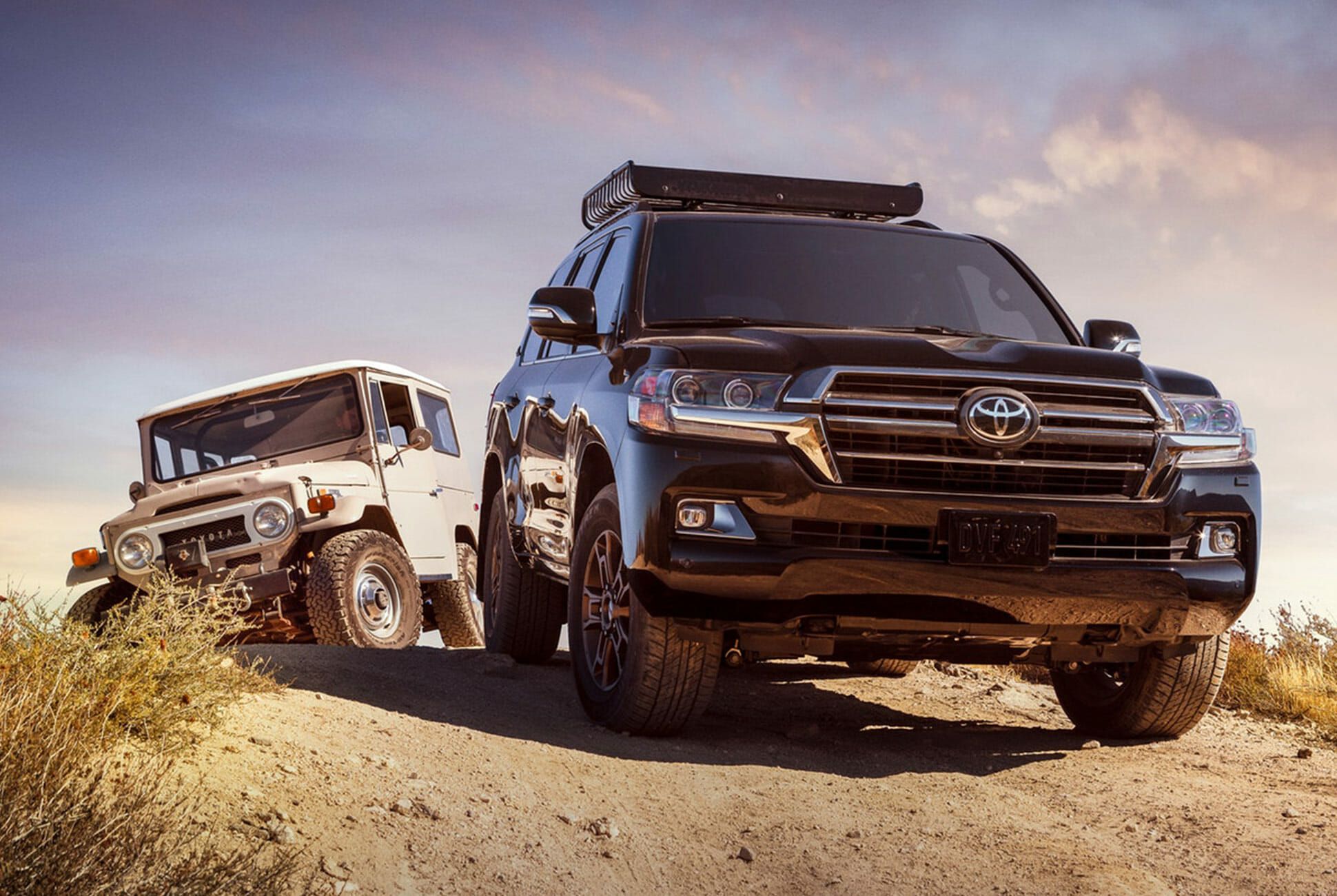 A look back at how the Land Cruiser evolved over the years into the 4×4 icon it is today. 
When it comes to off-road icons, few are perhaps as notable (and as long lived) as the Land Cruiser. And seeing as the latest and greatest iteration has just been unveiled recently, there is really no better time to look back at how this Toyota 4×4 went from being Japan's answer to the Jeep to having sold over 10 million units in over 170 countries worldwide.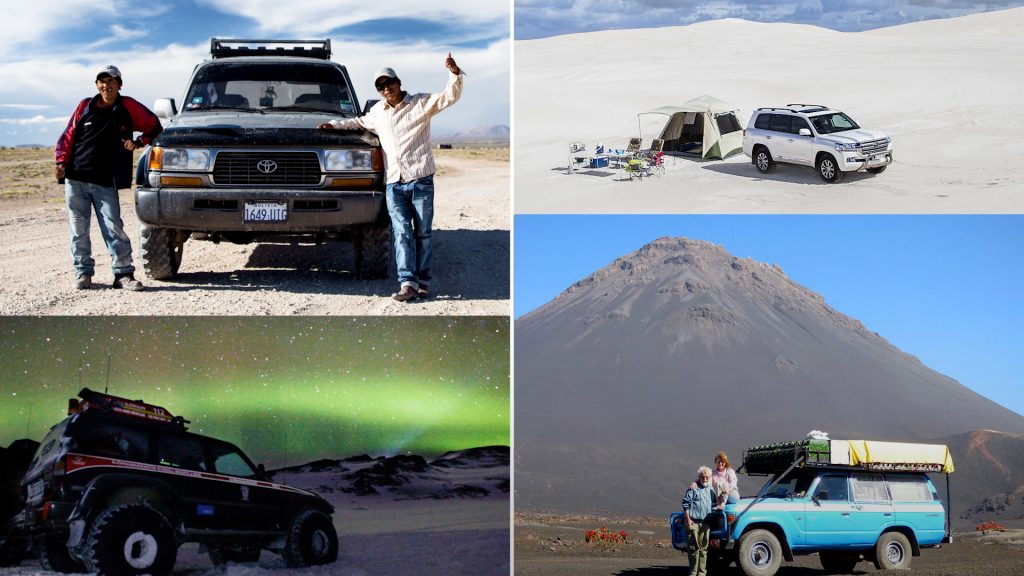 In researching this topic however, it would appear that the Land Cruiser lineage isn't as straightforward as one might initially have thought. Particularly when considering that the Prado exists, and the fact that Toyota is still selling a version of this 4×4 that it first launched in the 80s right alongside its all-new blinged-up luxo-SUV counterpart today. 
Handily though, Toyota has published a simplified infographic to navigate the often confusing evolution of the Land Cruiser. So for those who just want a quick guide to the Japanese automaker's longest running model nameplate to date, here it is: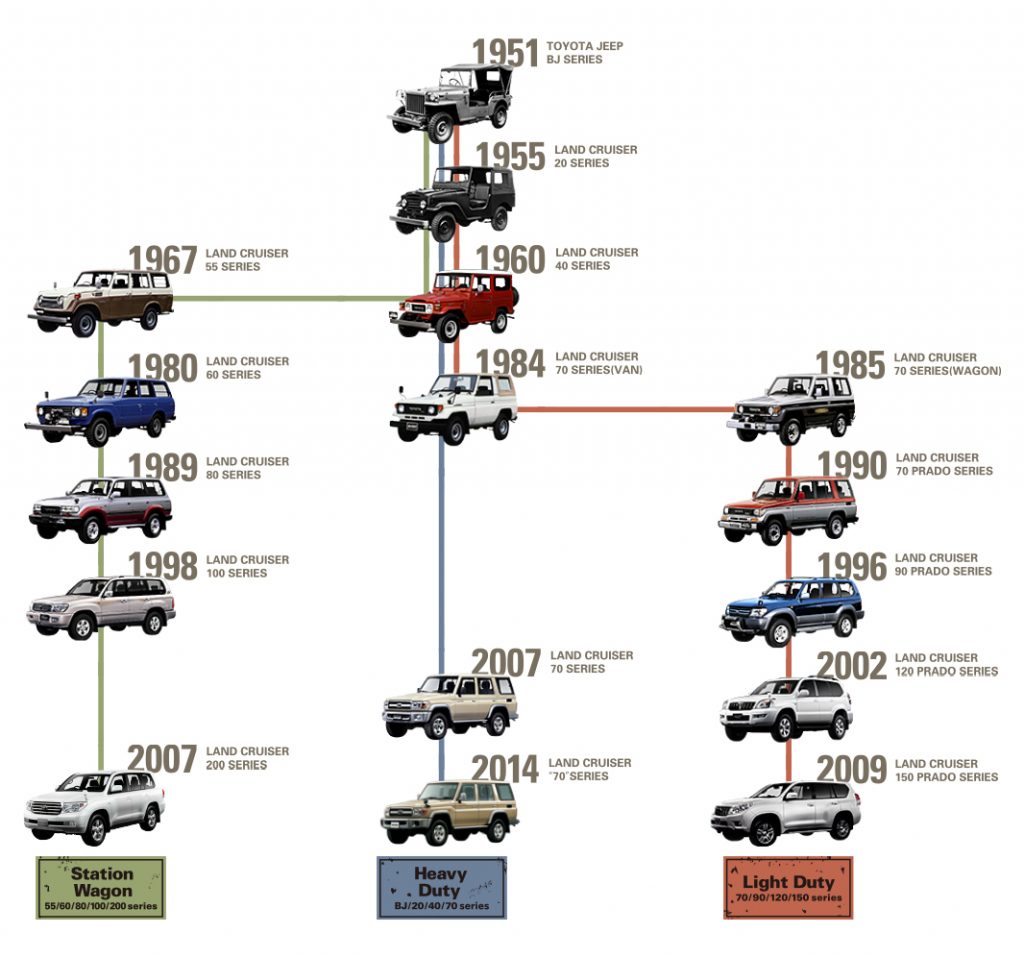 While certainly concise and helpfully handy however, the above infographic does nevertheless leave out on a few interesting facts and achievements that gives a better picture on how this Land Cruiser became the off-roading icon it is today. To that end therefore, below then is a more detailed overview on this Toyota 4×4's illustrious 70-year history.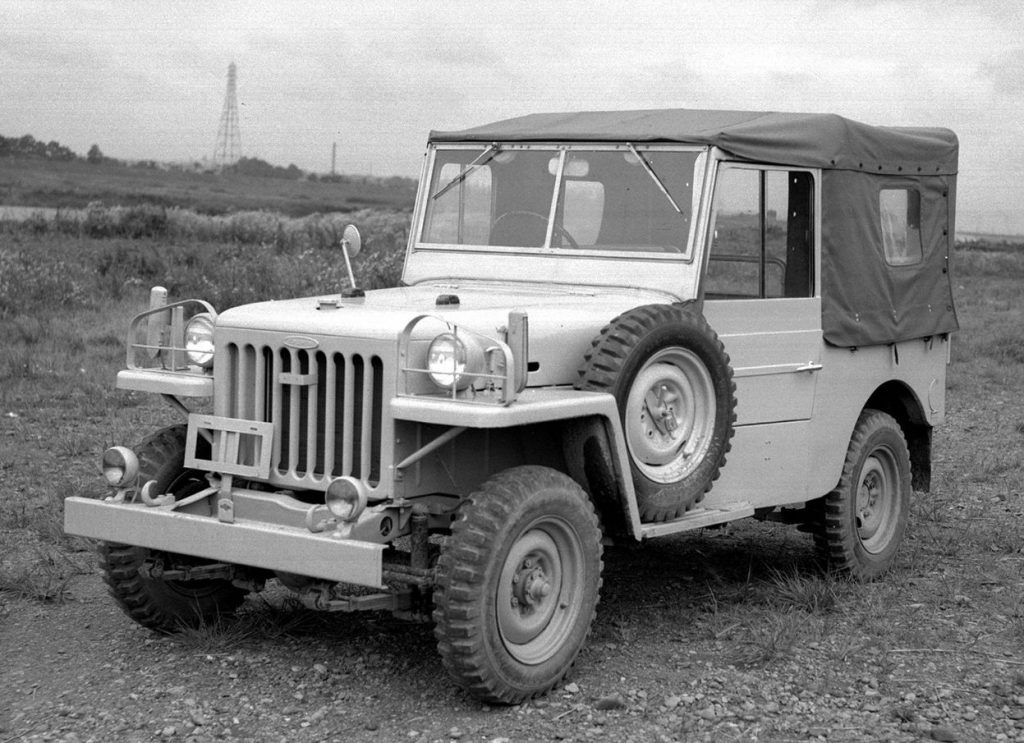 Production Period: August 1951 – January 1956
Claim To Fame: The genesis of the Land Cruiser concept. 
Initially developed for use by the National Police Reserve (known as Japan's Ground Self-Defense Force today) during the height of the Korean War. A parts bin special from other Toyotas of the period, it was the first ever vehicle to reach the sixth checkpoint of Mount Fuji. Volume production of the civilian version began in 1953. 
The initials of BJ Series referred to B-series engine and Jeep, though that name soon changed to Land Cruiser in 1954. A name which was incidentally said to have been derived to be no less dignified that its British off-road counterparts — the Land Rover. 
Toyota Land Cruiser 20 Series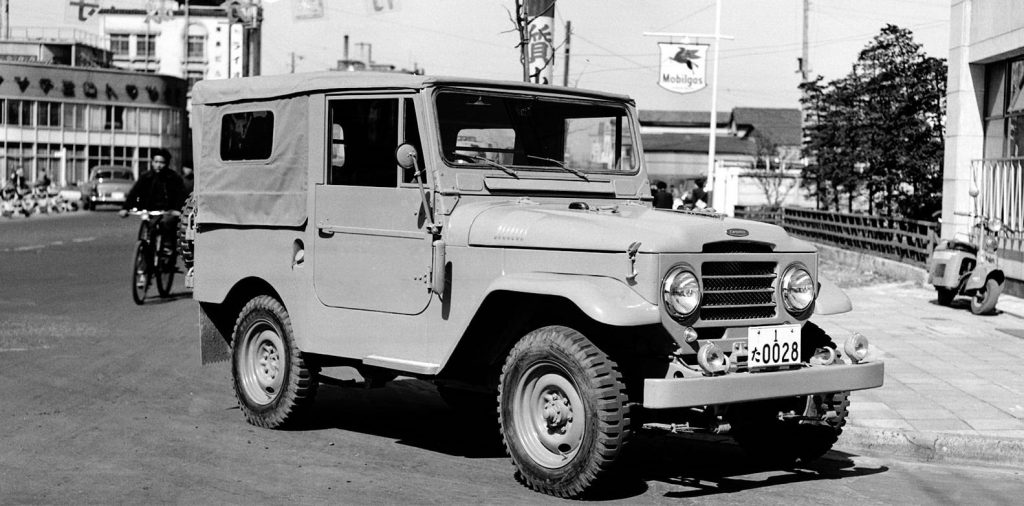 Production Period: November 1955 – December 1959
Claim To Fame: The first ever Land Cruiser to be exported out from Japan.
Evolving from the original BJ, the 20 Series was primarily designed to also suit more civilian requirements. Hence it gained a hard-top, pickup and 5-door station wagon variant, in addition to the sole 2-door soft top body style of its predecessor. 
Interestingly enough too, this generation of Land Cruisers were the first ever Toyotas to be built outside of Japan, as local production of the 20 Series began in Brazil back in 1961. Dubbed the Bandeirante, most of these Brazilian-made models used Mercedes-sourced diesel straight-sixes in place of the Model F petrol units found in the Japanese-produced cars to speed up the production rate of these 4x4s over there. 
Toyota Land Cruiser 40 Series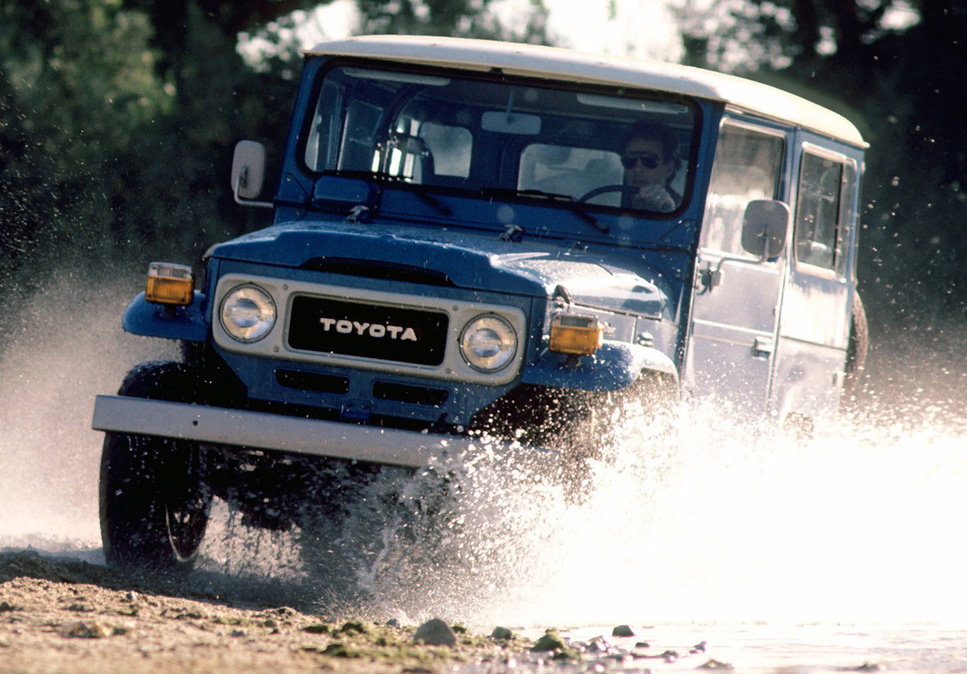 Production Period: August 1960 – October 1986
Claim To Fame: The generation that cemented the Land Cruiser as a 4×4 icon worldwide. 
What many would term as the epitome of the classic Land Cruiser and is perhaps the most beloved generation by enthusiasts all around the world, this 40 Series was in essence however just a mildly revised version of the 20 Series that came before. It even featured the same chassis as its predecessor. 
Then again, this rugged simplicity of the Land Cruiser is most likely what solidified Toyota's reputation for building strong, reliable vehicles worldwide. Particularly when exports of these 4x4s in its various body styles really began in earnest to places like North America, where the FJ40 soon became the Japanese automaker's best-selling vehicle throughout much of the 60s. 
Such is the popularity of the 40 Series that it enjoyed a 24 year long production run from 1960 to 1984, with Brazil even churning out its locally-made Bandeirante variation of it till 2001. This generation of Land Cruiser also gave rise to the FJ Cruiser that debut back in 2006. 
Toyota Land Cruiser 50 Series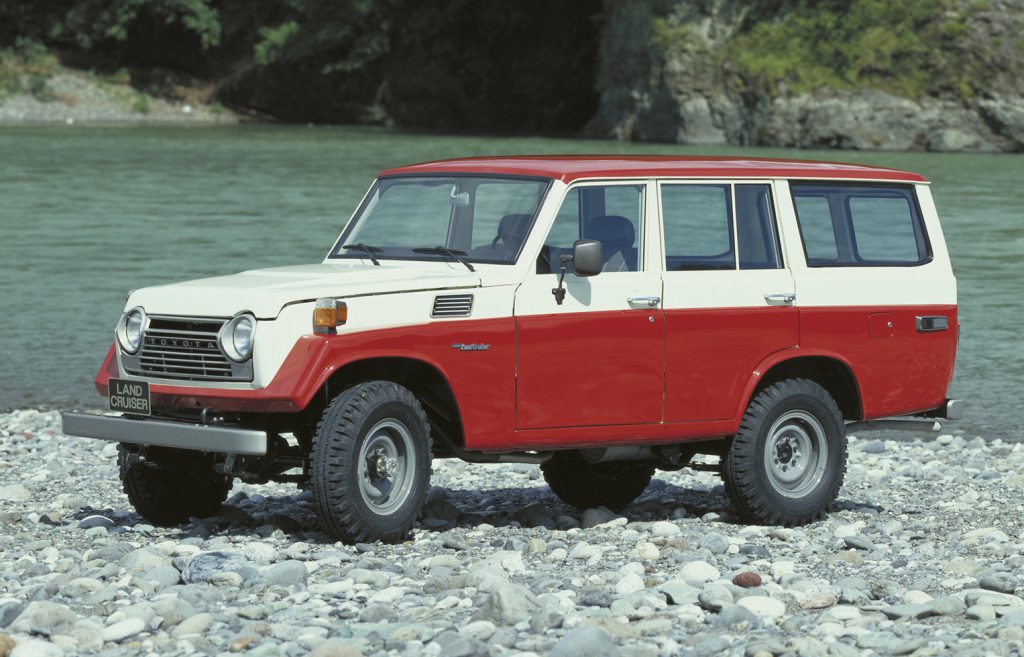 Production Period: August 1867 – July 1981
Claim To Fame: The first comfort-oriented Land Cruiser. 
The 50 Series was also the first proper branching of the Land Cruiser lineage, as this iteration spins off from the FJ40 and marks the start of what Toyota dubs to be the station wagon body style of its iconic 4×4. A body style which is continued to this day with the recently-introduced 300 Series. 
Toyota Land Cruiser 60 Series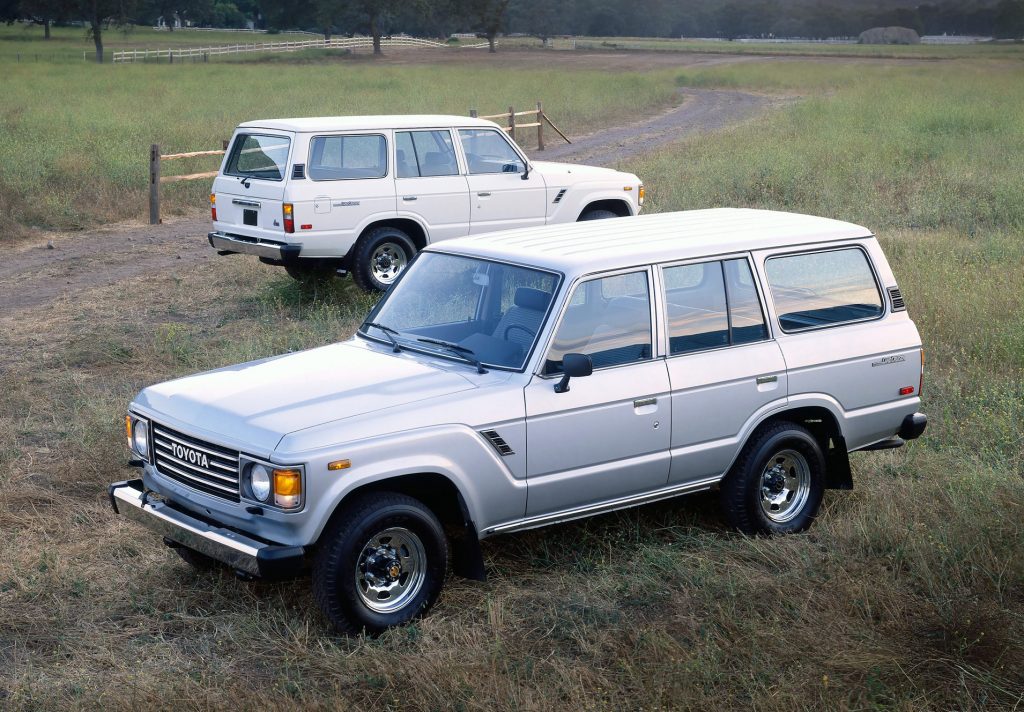 Production Period: August 1980 – January 1990
Claim To Fame: The first Land Cruiser to adopt the modern SUV body style template.  
A successor to the comfort-oriented J50 Series, the 60 Series Land Cruiser that debut in 1980 was designed primarily to compete with the emerging SUV market at the time. To that end therefore, this iteration of Toyota SUV saw the introduction of various creature comforts too like air conditioning, power steering and individual front seats. 
It was also a model of this 60 Series that marked the millionth Land Cruiser to be exported worldwide in 1981. Occurring 29 years after exports initially began in 1952, the Land Cruiser became the 5th model in Toyota's lineup to hit this achievement after the Corolla, Corona, Celica and Hilux. 
Toyota Land Cruiser 70 Series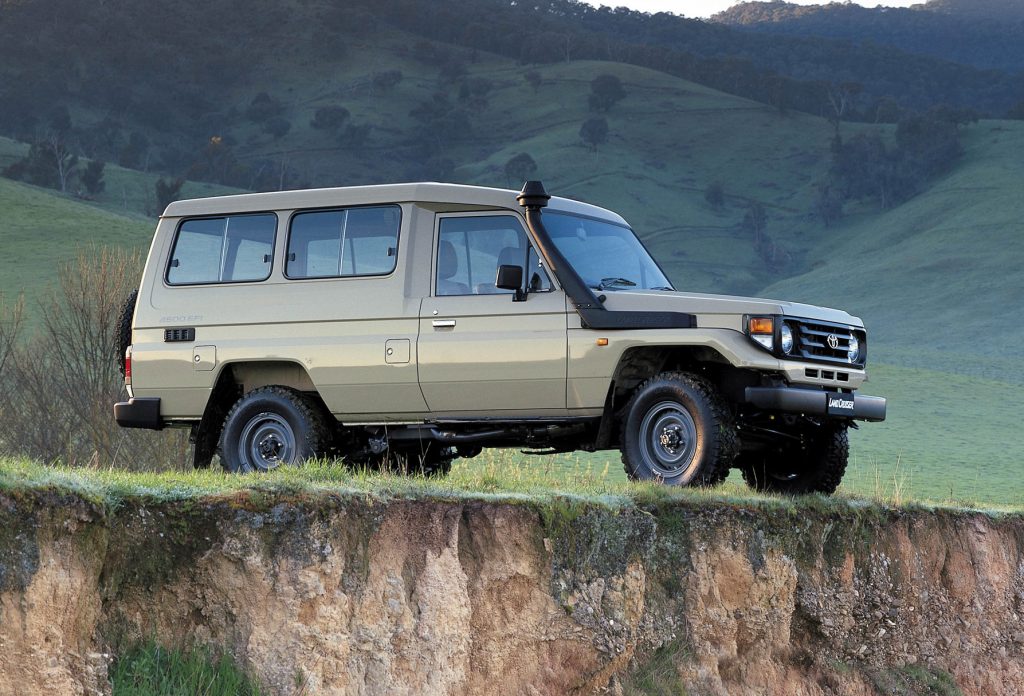 Production Period: November 1984 – Present 
Claim To Fame: The Land Cruiser that gave rise to the Prado lineup. 
Replacing the 40 Series as the off-road rugged model within the Land Cruiser lineup, the 70 Series was updated underneath to suit more modern consumer demands, while still with the intention of retaining the classic exterior aesthetic of its iconic predecessor. This particular generation of Toyota 4×4 that came out in 1984 is also amazingly still in production to this very day, with it only a host of updates keeping it fresh throughout the 37 years of its life to date. 
As for how the Prado lineage came about meanwhile, it originated from Toyota manufacturing a lighter duty variation of the 70 Series for the increasingly popular leisure market. Initially only available in short-wheelbase three-door trim, long-wheelbase 5-door versions were soon being produced to compete against the Mitsubishi Pajero of the period. 
Toyota Land Cruiser 80 Series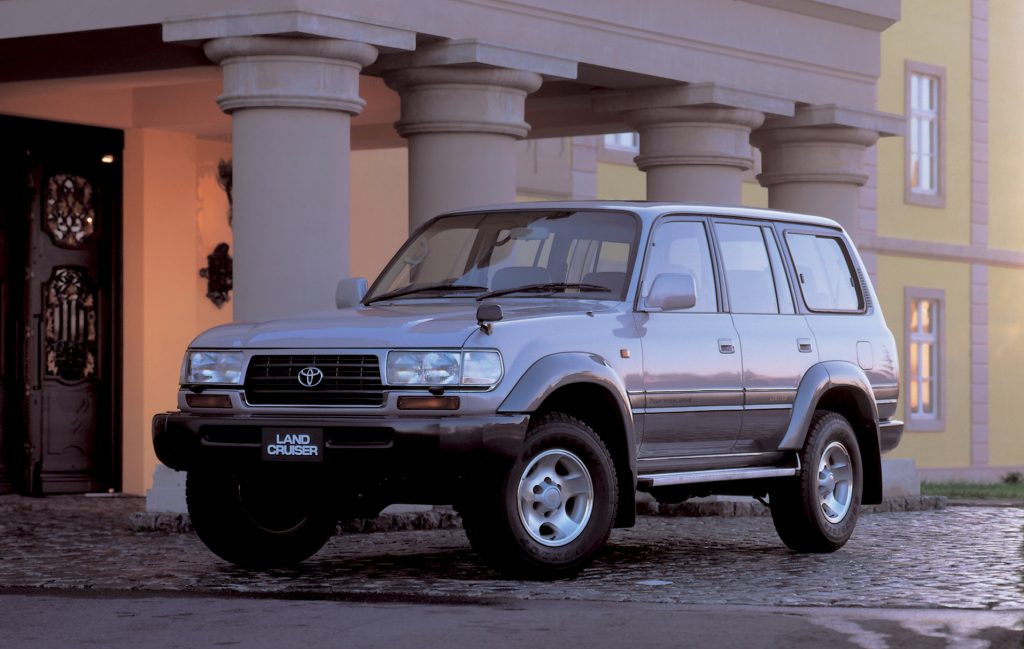 Production Period: October 1989 – January 1998
Claim To Fame: The first Land Cruiser to properly be classed as a luxury SUV. 
Directly succeeding the 60 Series, the even larger and more premium 8-seater 80 Series was also the first iteration of Land Cruiser to gain its own luxury Lexus version in the form of the first-generation LX450. Making its debut in 1995, this posher variant from its Toyota counterpart gained softer suspension, a subtle exterior restyle, as well as a more premium cabin with leather upholstery, additional sound deadening and even a remote telephone system. 
Toyota Land Cruiser 90 Series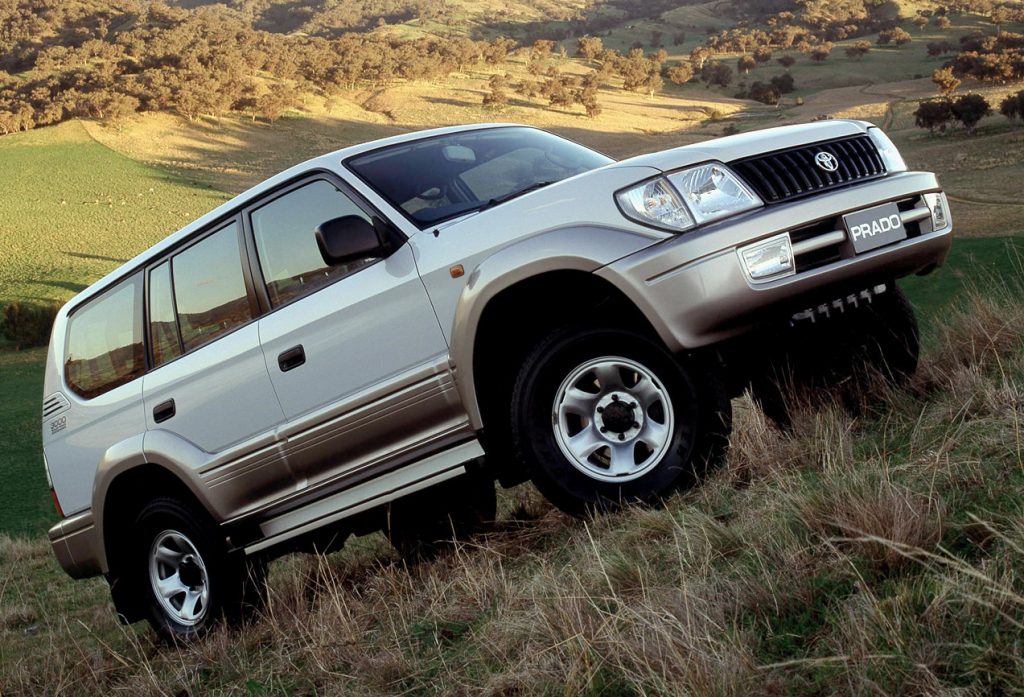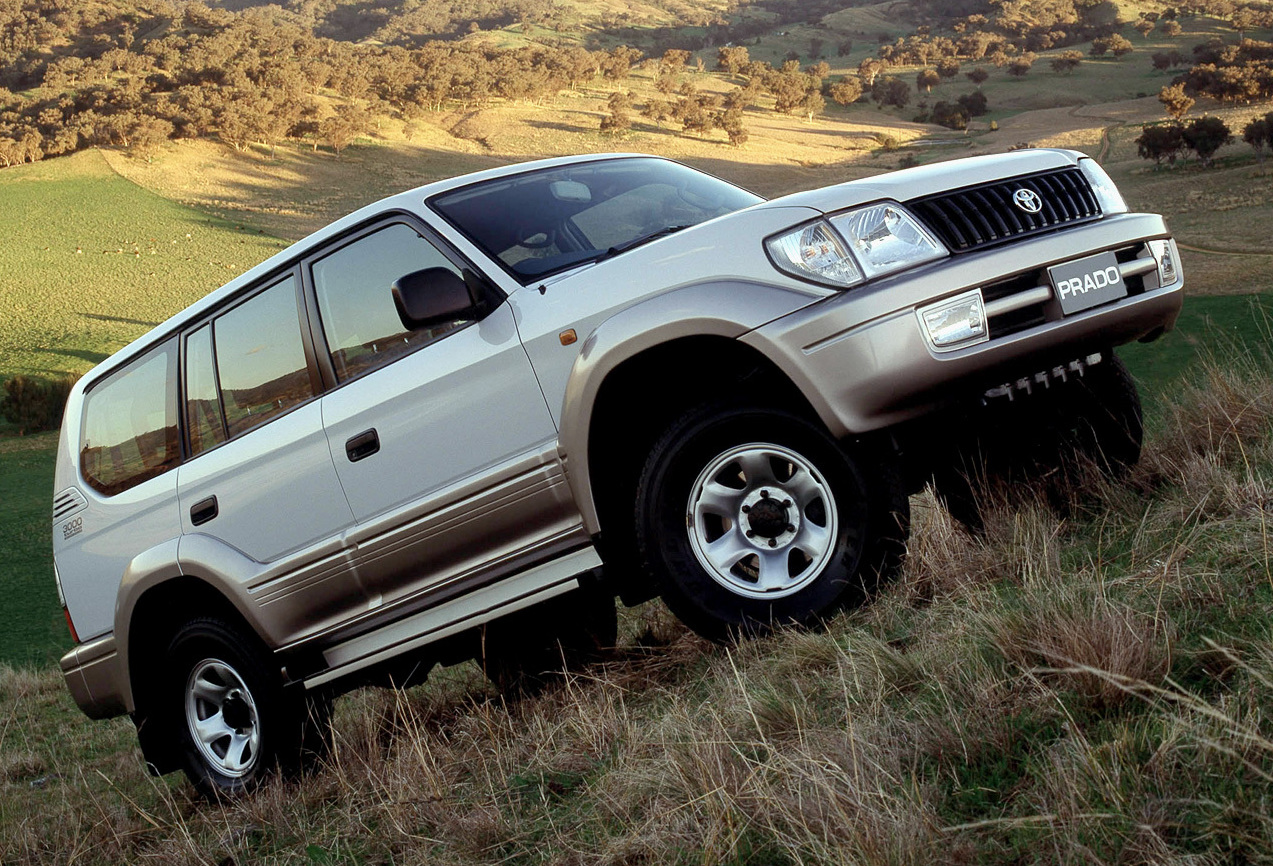 Production Period: May 1996 – October 2002
Claim To Fame: The first Land Cruiser to feature an independent front suspension setup. 
This particular generation of Land Cruiser is also more commonly termed as the second generation Prado. A lineage that has since been continued on with the 120 and 150 Series, which represents the third and fourth (current) iterations respectively of this light duty branch within the Land Cruiser lineup.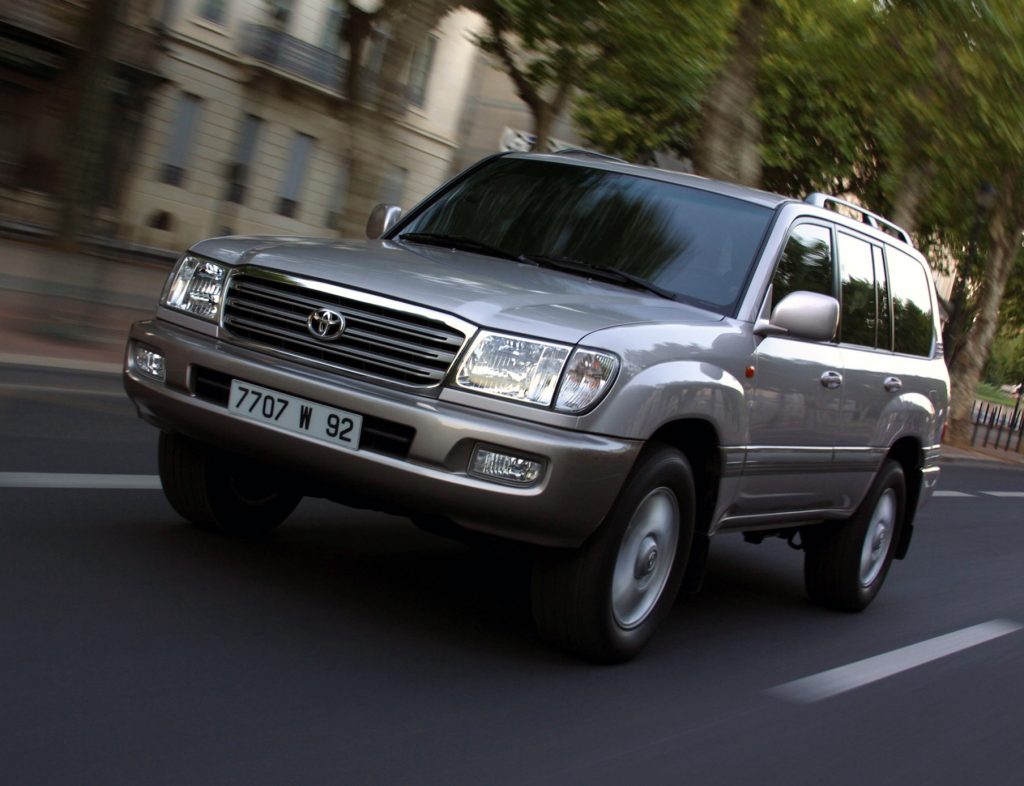 Production Period: January 1998 – August 2007
Claim To Fame: The first Land Cruiser to feature a V8 engine. 
The luxury Land Cruiser of the new millennium, the 100 Series also marks the start of various electronic gadgets and gizmos being introduced to this Toyota SUV. The most notable of which for this generation was the debut of the world's first active automotive night vision system that was dubbed Night View, not to mention Active Height Control (AHC) on its optionally available electronically-controlled Skyhook TEMS suspension system.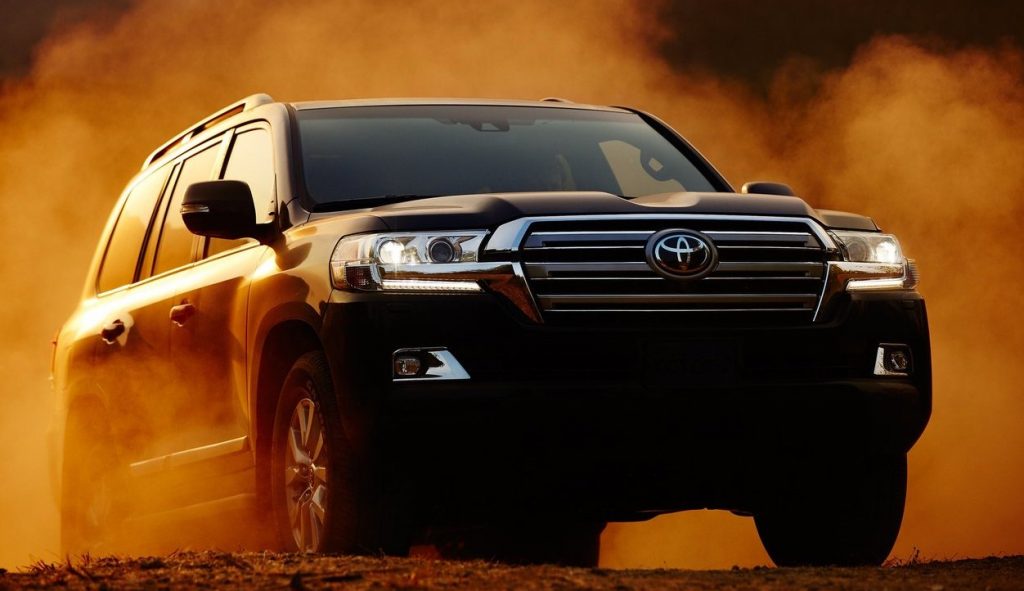 Production Period: September 2007 – Spring 2021
Claim To Fame: The Land Cruiser of the current day. 
An evolution of the 100 Series, the 200 Series naturally gained all the premium features befitting of its luxury SUV moniker in the modern day. This therefore saw not only the availability of an 8-speed automatic transmission and a diesel V8 under its skin, but also the standard inclusion of keyless go, four-zone climate control and the like. 
Despite that however, the 200 Series still nevertheless retained all the hallmarks of a go-anywhere Land Cruiser. An ability that is further enhanced by the addition of the world's first Crawl Control off-road low-speed cruise control feature that debut with this generation, which is paired with various other off-road tech on-board like Toyota's Kinetic Dynamic Suspension System (KDSS) and Multi-terrain Select system.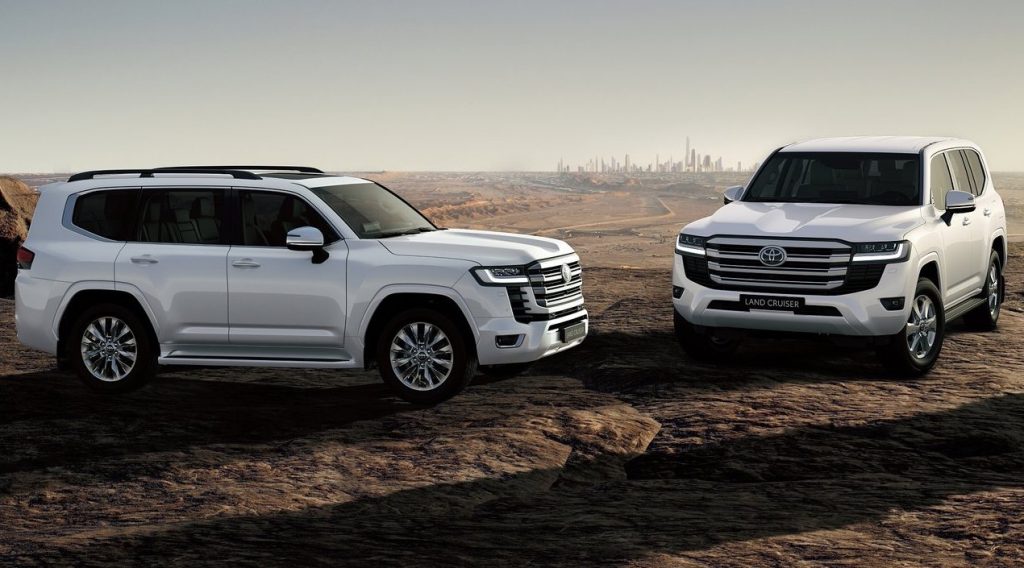 Production Period: Summer 2021 – 
Claim To Fame: The latest and greatest iteration of the Land Cruiser to date. 
Still sitting on a body-on-frame platform but based on Toyota's TNGA-F architecture this time round, the next-gen Land Cruiser has been touted be greener, cleaner, more advanced and more refined than its 200 Series predecessor. All the while though still being able to continue living up to 'its reputation among customers as a vehicle that allows people to go anywhere & everywhere and come back alive and safe'. 
And to those who wishes to go adventuring in their Land Cruisers in a slightly faster manner, this new 300 Series would also be the first-ever iteration of this Toyota SUV to feature a GR Sport version.