Used cars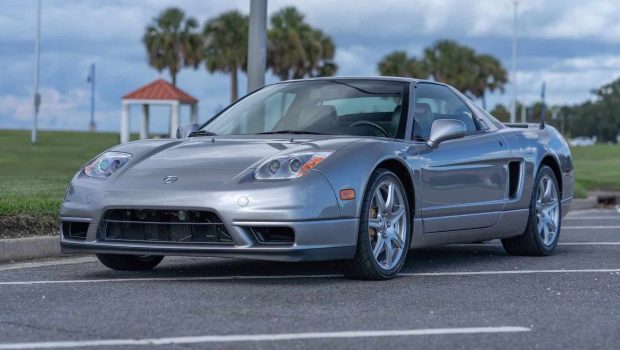 Published on September 6th, 2021 | by Joshua Chin
0
One-Owner 6-Speed Manual Acura NSX Sells For RM 600k
This mint example of a late first-gen Acura NSX went for nearly as much a brand new one today. 
While the current second iteration NSX has quietly been one of the most technically advanced supercar to come out in recent time, the one everyone still thinks of however is interestingly still the wedge-shaped first generation model that went toe-to-toe with the Ferraris of the time. 
Coupled that to the ever-inflating JDM bubble that doesn't seem to be popping anytime soon, and hence the result is for these two-decade old supercars to be selling for as much as the brand new one right off the showroom floor today. A feat that is further evidenced recently with this nearly mint NA2 NSX seen here, which went for a respectable $145,000 (RM 600,000) on North American auto auction site Bring A Trailer.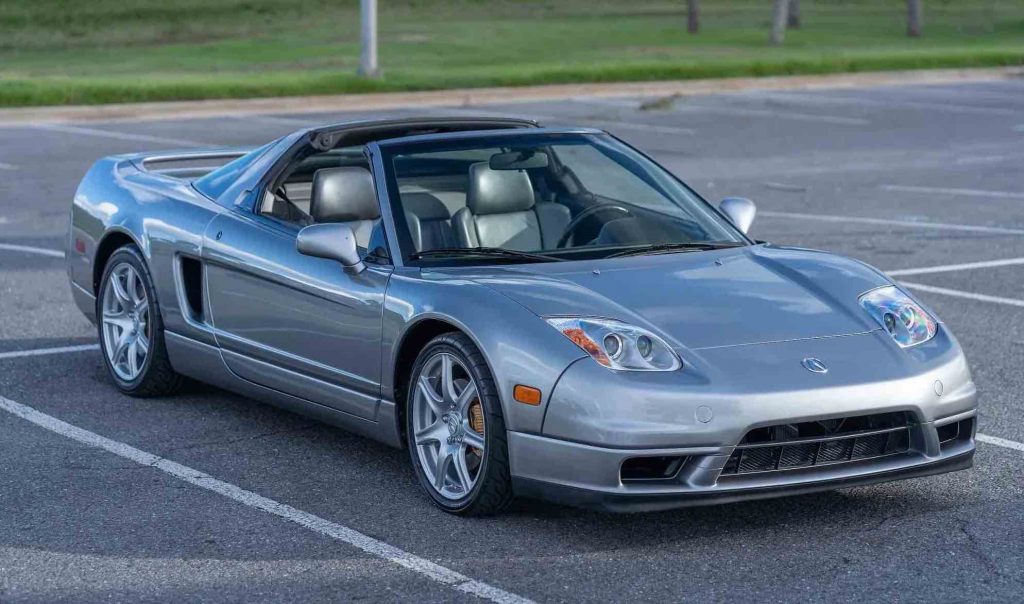 Coming with a not insignificantly low 21,000 miles (33,800 km) on the clock, this Silverstone Metallic over Silver leather NSX has been one of the more lovingly used example over its 17 year life. Such is gathered from the fact that it comes fitted with an aftermarket air intake for instance, not to mention too the presence of a small scratch on the rear bumper and a couple of minor paint touch ups done to cover up its minor exterior blemishes suffered from stone chips.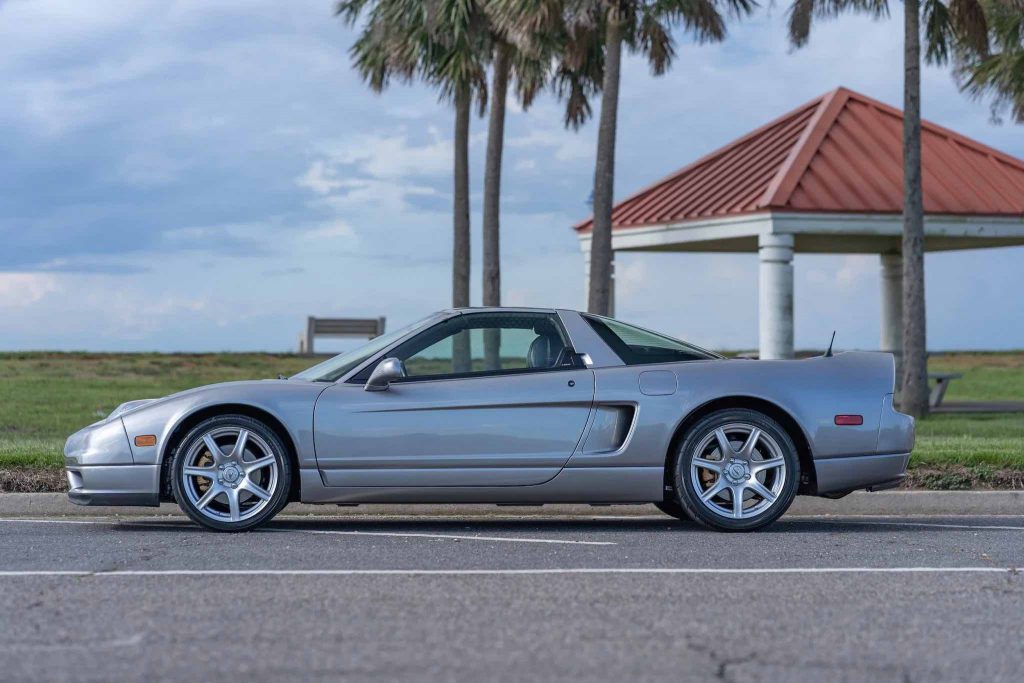 Being a later 2004 model too, this Acura supercar unfortunately also misses out on the iconic pop-up headlights, which were instead replaced by the marginally less desirable fixed clear lens setup that came with the facelift in 2002. Though despite all these minor detractors to its value, the eventual $145,000 sum commanded when the hammer fell still nevertheless made this driver-quality NSX within the realm of the highest priced examples to sell to date.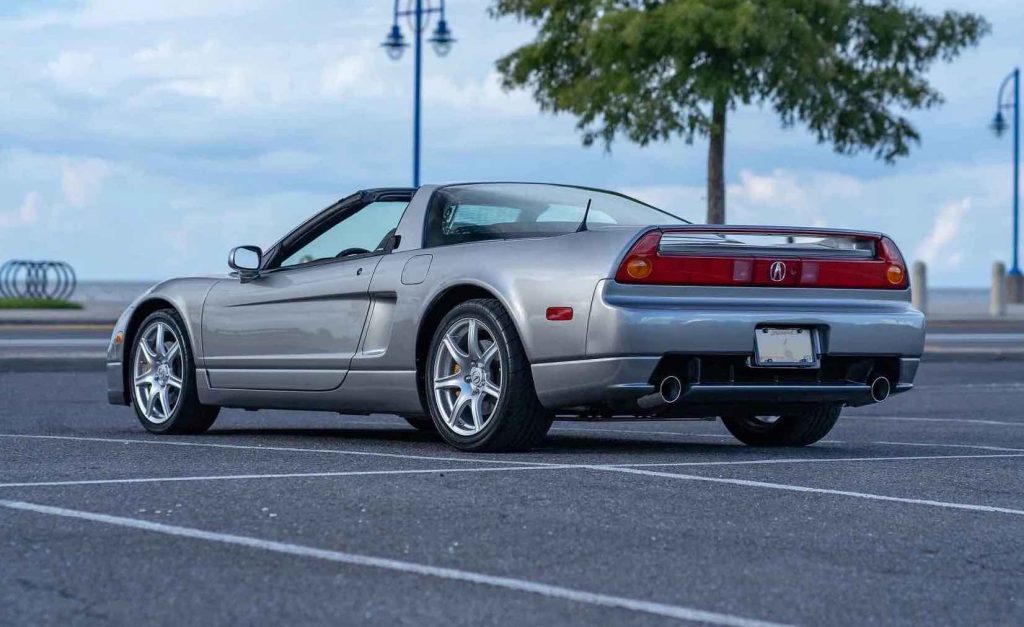 There is naturally a few good reason for this of course, with one of the main ones being that this particular NSX was 1 of only 197 units brought into the US market that year. The fact that it has been owned by a single family from new also no doubt has helped jack up the price some what, but perhaps not as much as the fact that situated in the middle of this targa-topped Acura is a six-speed stick shift, for which the prior owner has upgraded with a short shift kit too.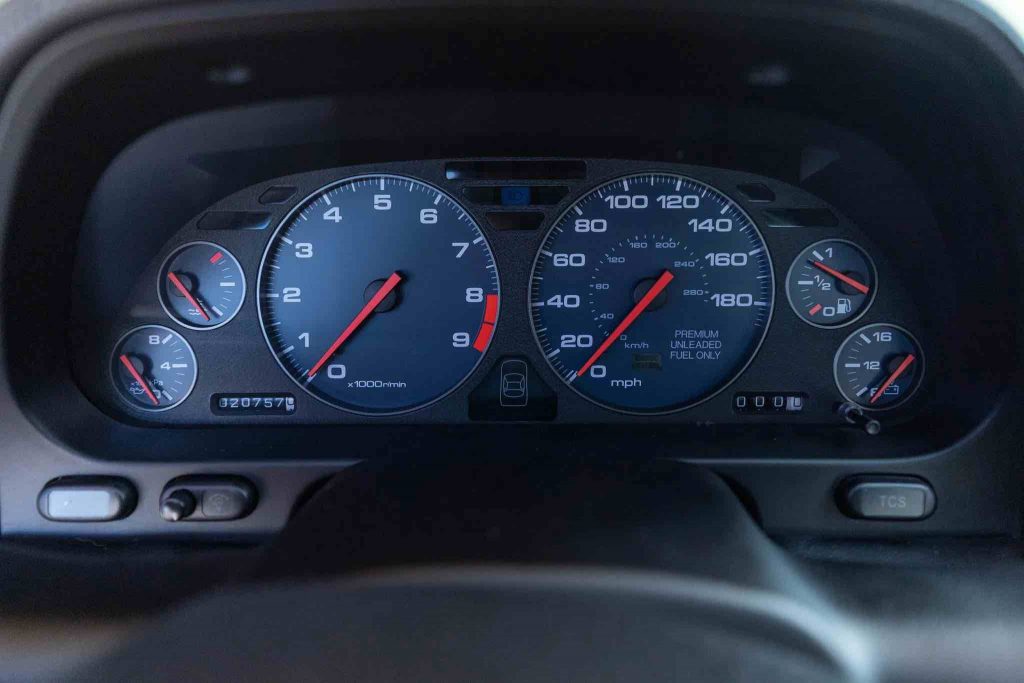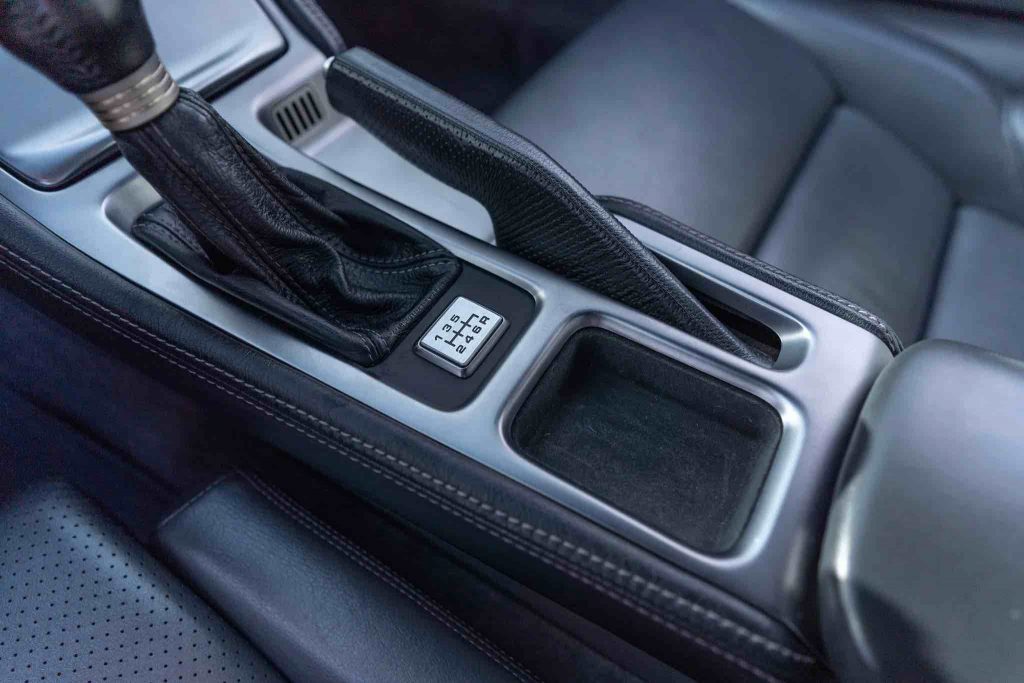 Now as for what is responsible in producing the power for the transaxle to send to its rear wheels meanwhile, mounted right behind the two seats is a 3.2-litre C32B VTEC V6 that makes 290 hp and 303 Nm of torque from the factory. Forged aluminium control arms also came as standard from said factory too, as did a Torsen limited slip differential.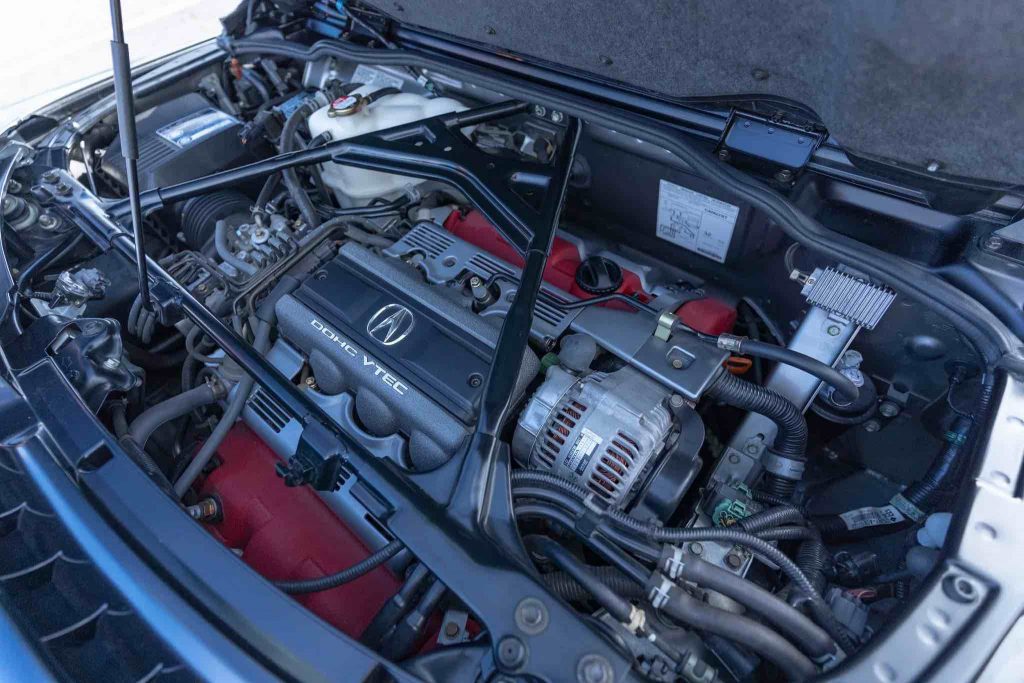 And in just rounding up the major talking points on this particular NSX, the Type 5 silver leather seats have been noted by the seller to display some minor wear on its bolsters. Though that is about all that is to be marked down on with its pretty cushy cabin, which rather amazingly still retains the stock Bose stereo system with a pleasingly retro standard cassette player.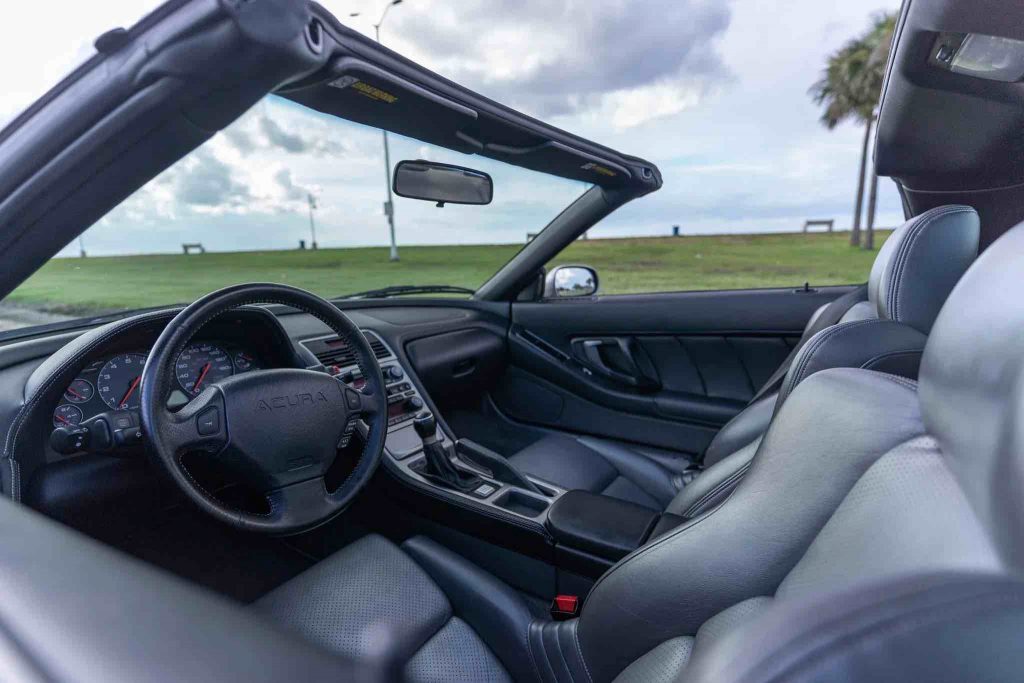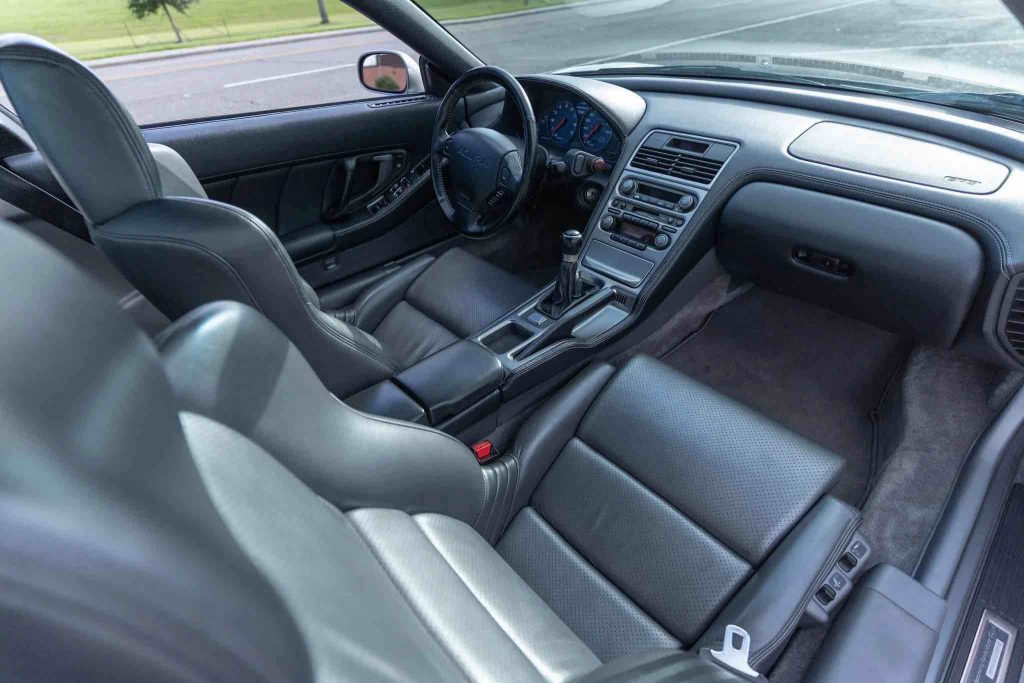 In touching on its retro charm however, it does perhaps raise the question as to whether or not the rose tinted glasses that most of these buyers are presumably wearing could be fogging up their vision when forking out such large sums of cash for these JDM machines. Something which applies not just to the inflated values for the NSX, but to the entire gamete of Japanese sports car that have skyrockets in value in recent time.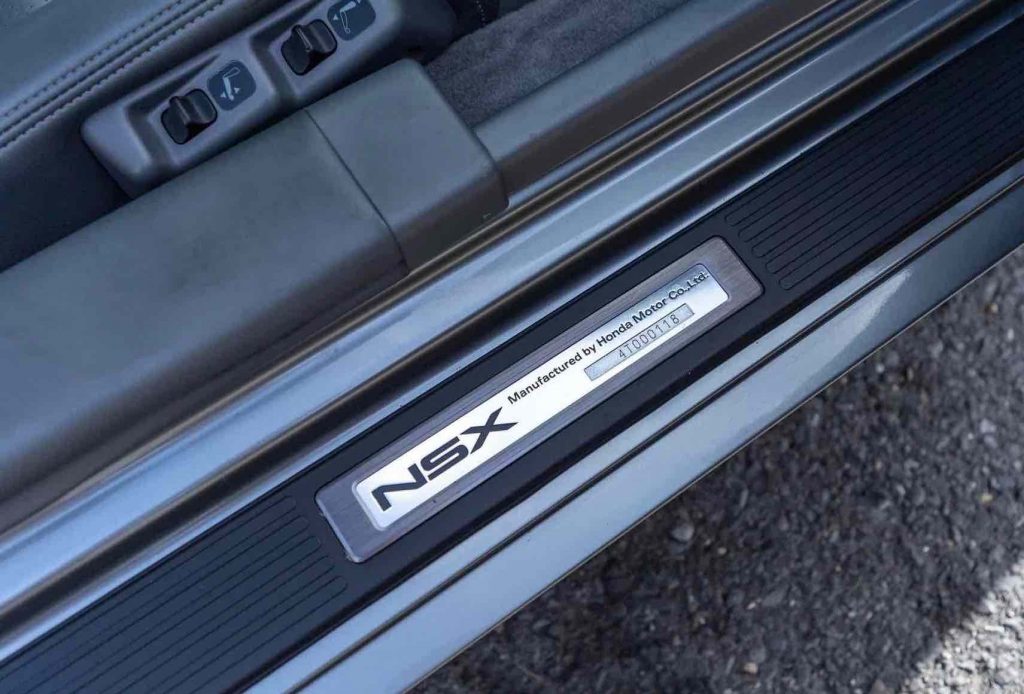 Sure there is probably nothing that will feel as analogue as these first-gen NSXes anymore, and there allure of having it been signed off by a certain Aryton Senna certainly helps its appeal immensely. Then again though, it is worth prudent to perhaps bear in mind also that a modern day hot hatch can and will easily outrun this Japanese supercar from 2 decades ago. 
Having said all that however, those who do indeed wish to have a quick trip down memory lane with one of these Japanese supercars should jump on the bandwagon sooner than later. That is as with the way things are going currently, the prices of these Acura supercars will only be heading in one direction: upwards.