Automotive
Polestar 5 Running At The Recent Goodwood Festival
This all new Polestar 5 will feature 872hp from a dual motor set up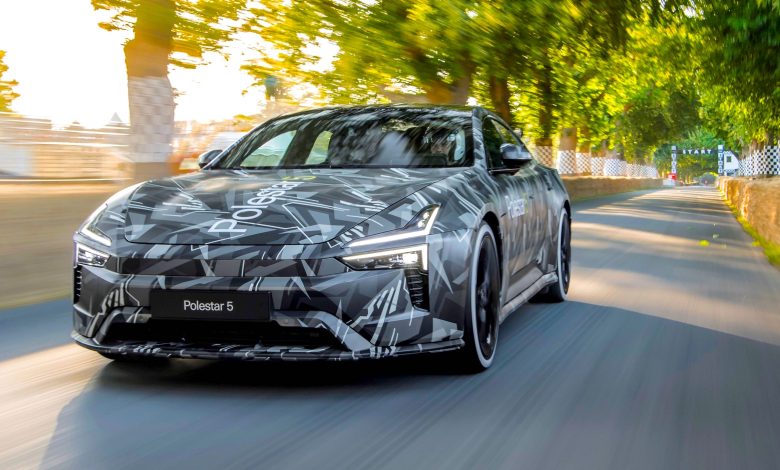 Swedish electric vehicle (EV) manufacturer Polestar has been making some of the most beautiful and versatile EVs in the world and now a prototype of the Polestar 5 has been spotted and despite the fact that the car is only set to launch some time next year, the prototype seen looks pretty much production ready. Let's take a look at it.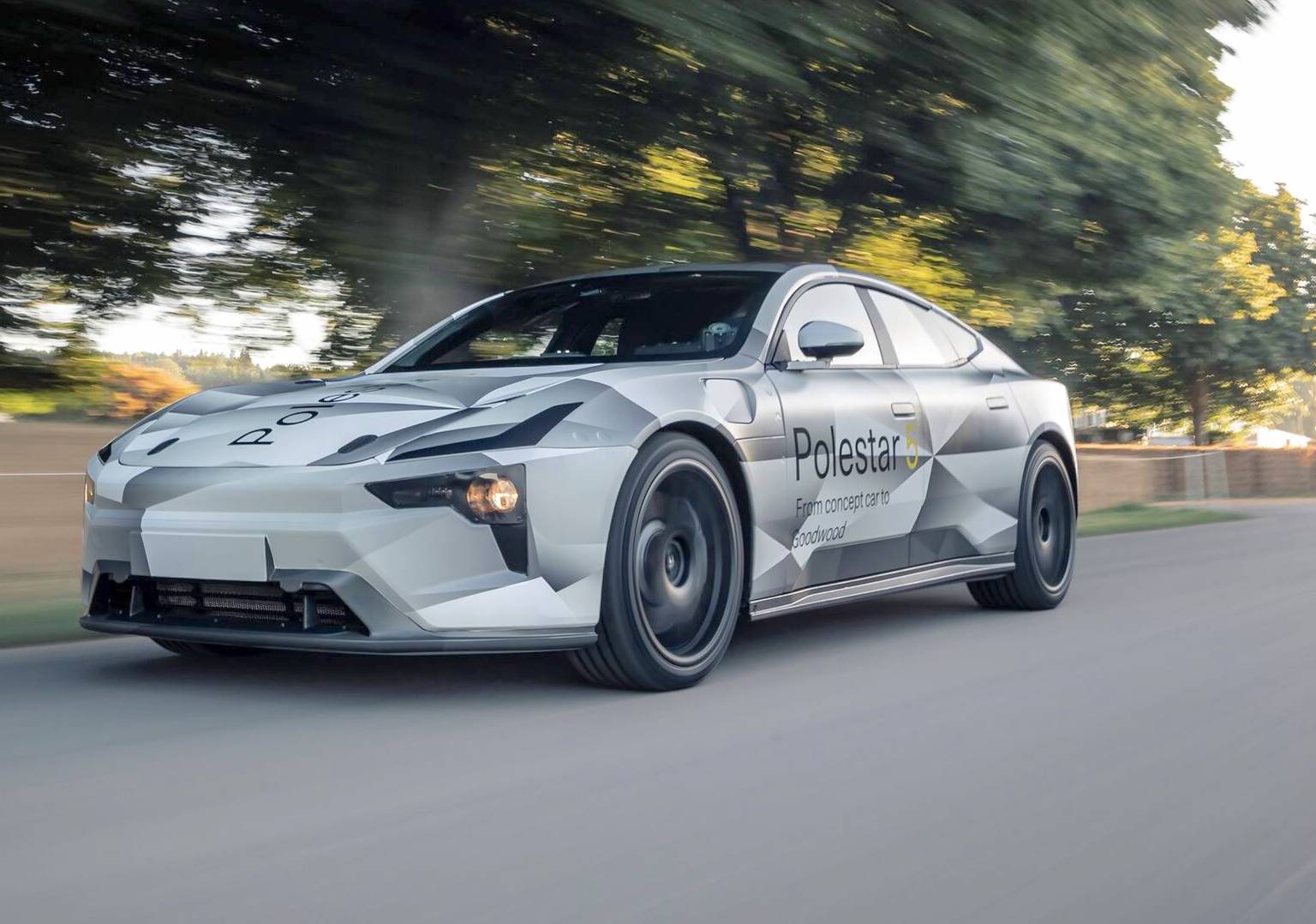 As mentioned, Polestar is gearing up to launch the Polestar 5 next year, but we do not know much else about its debut date.
The Swedish automaker has also used the Goodwood Festival of Speed to introduce their latest "verification prototype" of the Polestar 5 and based on what we see, the car looks extremely stylish.
Moreover, the Polestar 5 prototype also follows in the footsteps of the Precept concept and features split lighting units as well as a slightly revised bumper with angular accents. Further below, we can also see a small intake and a more pronounced splitter that adds to the sporty and stylish look overall.
One of the bigger changes in the Polestar 5 include the A-pillar of the prototype featuring larger and slightly more conventional door handles. This is complemented by traditional side mirrors, chunky side skirts, and a new charging port door. All of these come together to result in a truly stunning and futuristic
Meanwhile, the rear of the Polestar 5 remains relatively faithful to the concept, although we can see a slightly revised liftgate (yes the car will have a liftgate boot similar to the Audi A5 Sportback) as well as a bumper. The latter now houses horizontal reflectors and a modified diffuser which gives the rear a more menacing look.
On top of that, Polestar also did not reveal much else about the prototype, but the company has has previously announced the "electric 4-door GT," will have a dual-motor all-wheel drive system that is targeted to produce 872 hp and 900Nm of torque, so if these numbers can be achieved, the car will never feel underpowered.
Polestar has also announced that the Polestar 5 will have an 800V architecture as well as an advanced driver assistance system that uses Luminar LiDAR technology.
Interestingly, the company has also hinted at the use of lightweight materials to ensure the model is a "truly stunning" driver's car.