Used cars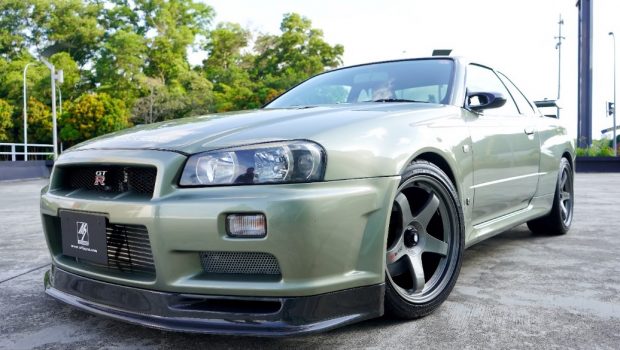 Published on July 10th, 2021 | by Joshua Chin
0
Nissan GT-R V-Spec II Nur On Sale Locally For RM 2 Million
A sky high asking price for an uber rare (and ultra collectible) Nissan Skyline R34 GT-R. 
For the Malaysian JDM enthusiasts wishing to live out their Fast & Furious fantasies in real life, there is good news as a Nissan R34 GT-R V-Spec II Nur is currently on sale right here Malaysia! Though this rather special Godzilla does cost a pretty penny, as the asking price for 90s Japanese sports car stands at RM2,000,000. 
And what is perhaps even more shocking is that this RM 2 million price tag could actually be a little bit of a bargain for this particular GT-R. A fact that will surely cause the jaws that have dropped from hearing that eye-watering price tag to drop even further still.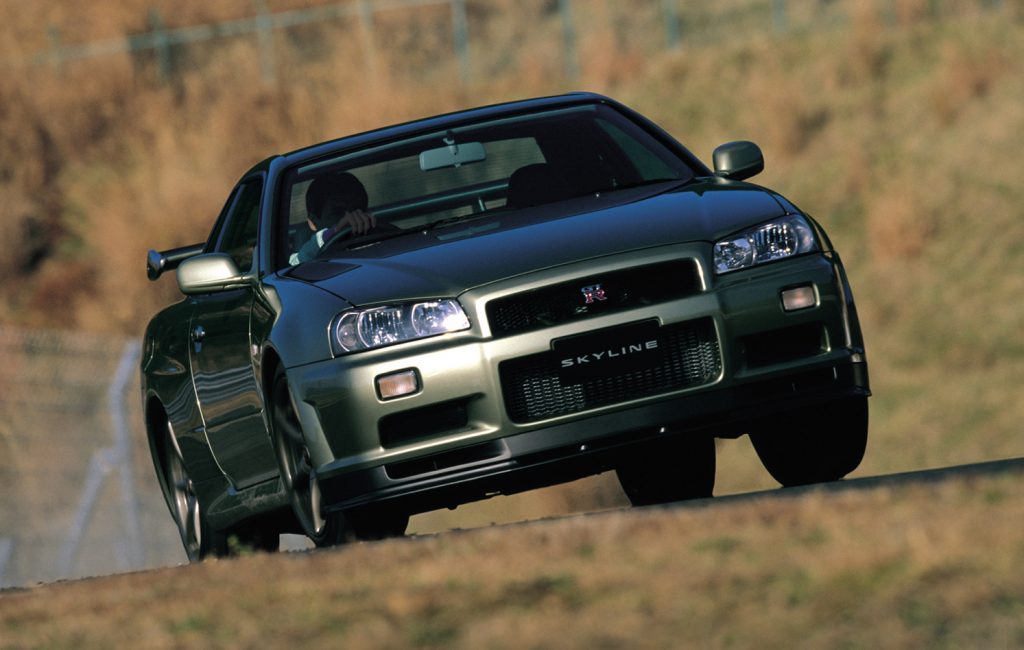 But why exactly is this 90s Nissan coupe worth as much as a pretty nice bungalow in KL, or two Porsche Taycan Turbos? Well it all pretty much due to the fact that the V-Spec II Nur is widely considered to be the best spec of R34 Skyline GT-R ever made, and its obscene rarity (particularly in this shade of green) certainly helps in adding a few zeros to the sky high price tag too.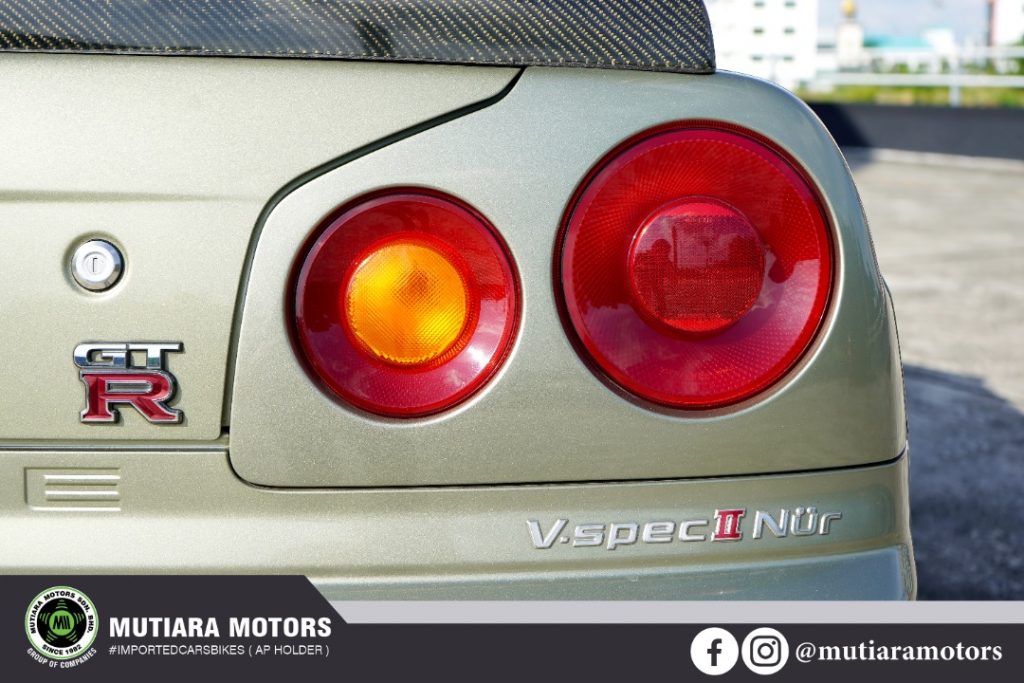 Just touching first as to why the V-Spec II Nur is commonly touted the holy grail of R34 GT-Rs however, this is simply the result of Nissan throwing everything it had for the run-out models of this particular iteration of Godzilla. Based upon the already pretty impressive V-Spec II variant launched at the beginning of the millennium, the Nur suffix that was tacked on in 2002 brought with it a whole myriad of even wilder performance tweaks that made it fitting of being named in honour of the Nurburgring.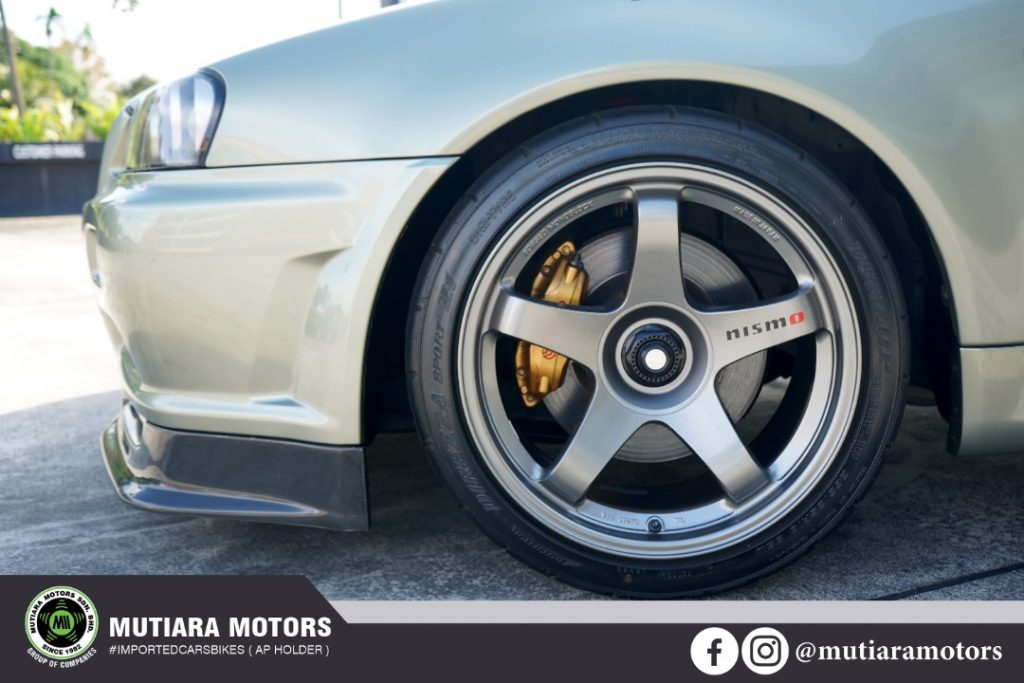 Now chief among these performance tweaks were to be found under the carbon fibre hood on the V-Spec II Nur, as its legendary RB26DETT straight-six was specially modified by Nissan's performance arm NISMO using bits off its N1-spec racers. This therefore saw the fitment of a stronger engine block, uprated ancillaries, as well as a pair of enlarged turbochargers which bumped its power output from the stock 276 hp to (well) over 330 hp.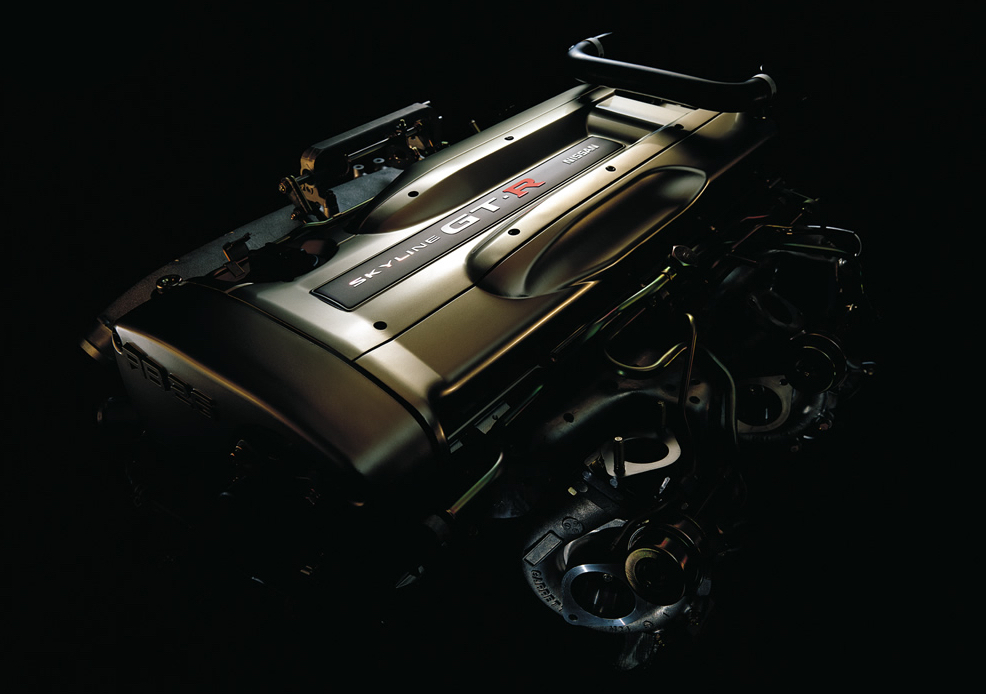 As for the other performance upgrades elsewhere meanwhile, most of which were actually carried over from the V-Spec II — where the V actually stands for Victory here — on which it is based. These included the larger brake rotors all round, a revised suspension setup with stiffer springs and an electronically-controlled limited-slip rear differential. 
Visually differentiating the Nur from the regular V-Spec though were a different colour of stitching on the interior trim, as well as a speedometer that read up to 300 km/h. Under the hood too were gold valve covers instead of the typical red, along with a gold VIN plate replacing the traditionally silver items.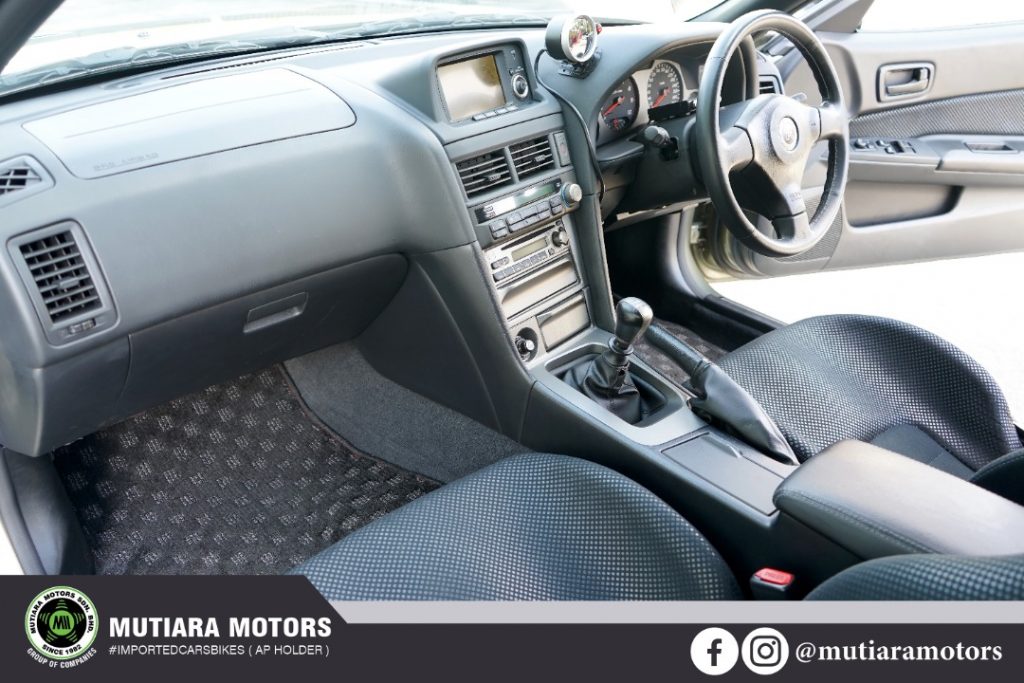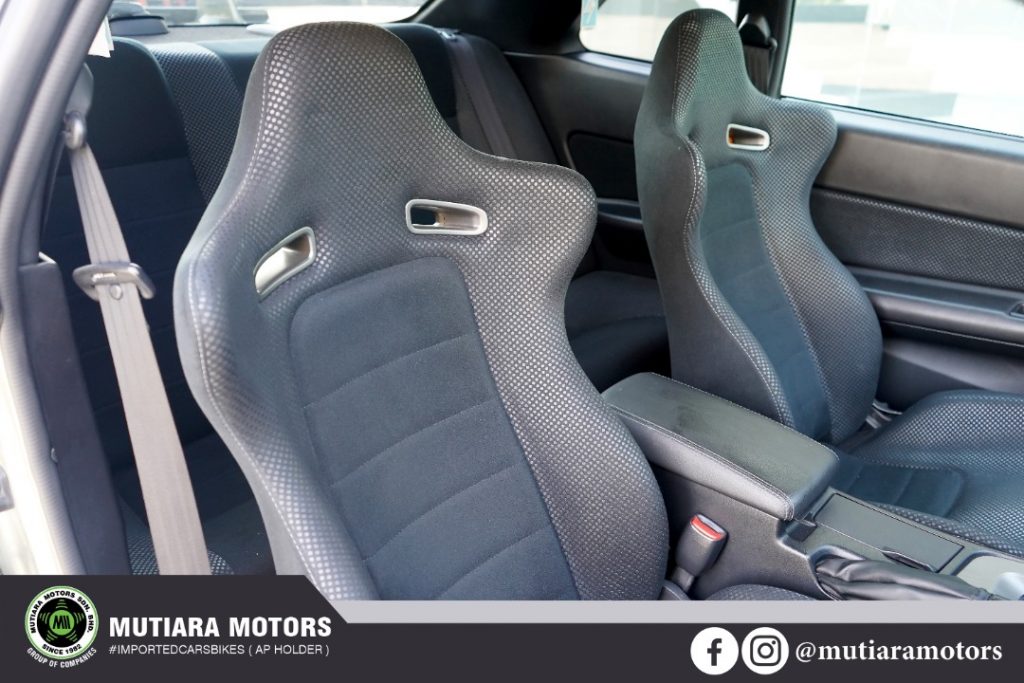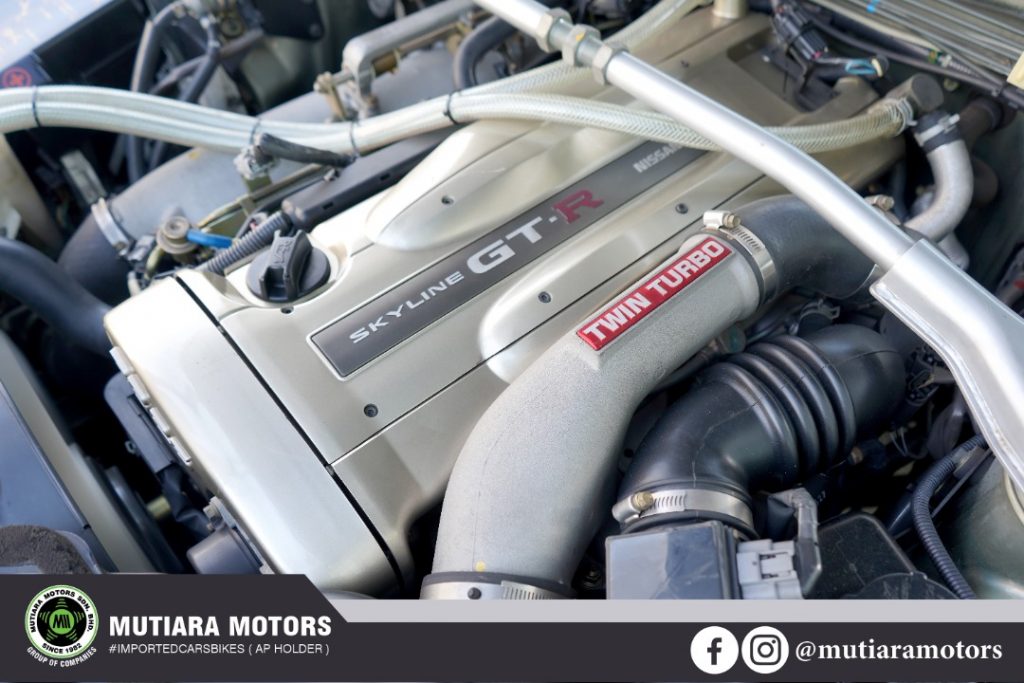 While on the topic of colours, this neatly segues onto the rarity of this particular GT-R currently on sale locally. That is because while the V-Spec II Nur was already a rare car in itself with only 718 units ever being produced by Nissan back in the day, just 154 of them were painted in this uber-exclusive shade of JW0 Millennium Jade exterior hue.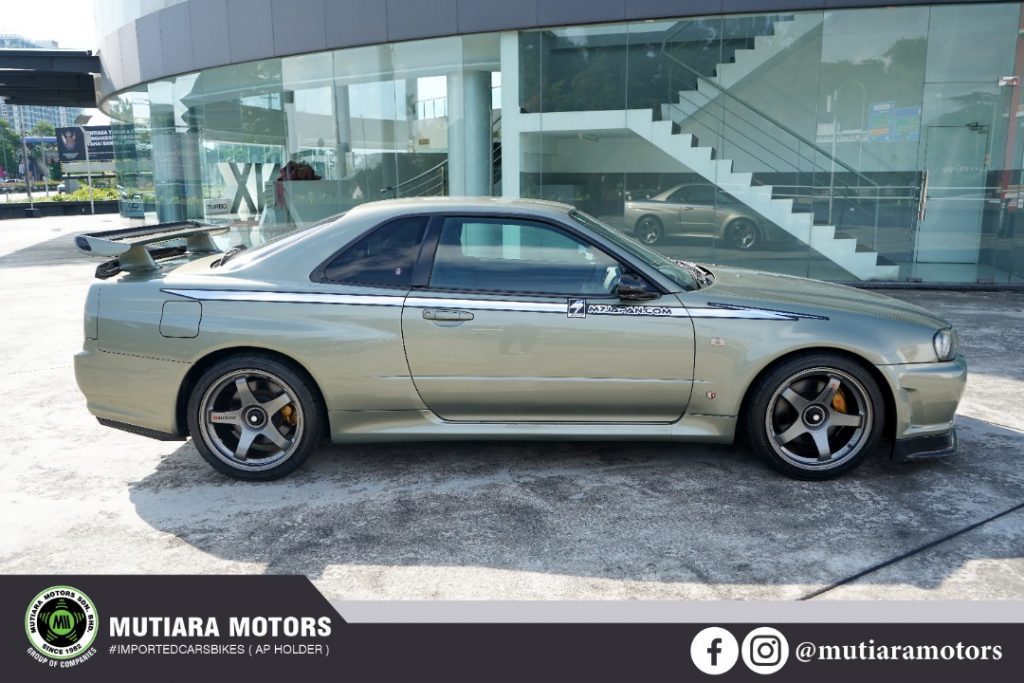 In fact, a similar example of a Millennium Jade R34 GT-R V-Spec II Nur recently sold for a staggering $485,000 (RM 2.05 million) over in its native homeland of Japan too. So factoring in the shipping costs and associated taxes involved in bringing it over here, RM 2 million really does seem to start sounding like a bit of a bargain for what the opportunity to own a bonafide JDM legend in Malaysia. 
With the JDM bubble looking to not be deflating anytime soon, there might even be a tidy little profit if one decides to sell it a few years down the road. Especially when this retro Godzilla hits 25 years old, and is legally able to be imported over to the throngs of enthusiasts willing to pay big money for these cars in the good ol' US of A.