News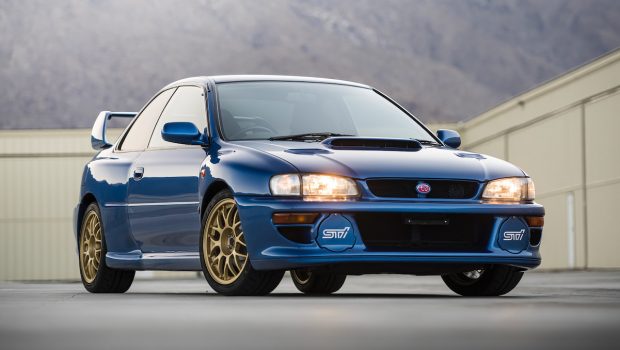 Published on April 21st, 2021 | by Joshua Chin
0
This Subaru Impreza 22B STi Just Sold For RM 1.3 Million
This 25k mile 22B STi actually sold for more than Colin McRae's actual Impreza rally car a few years back. 
In the world of Subaru, the Impreza WRX STi is arguably its most iconic model within its history. And among all the countless variations that have since been launched throughout the years, only a few have been as revered as the GC8E 22B STi.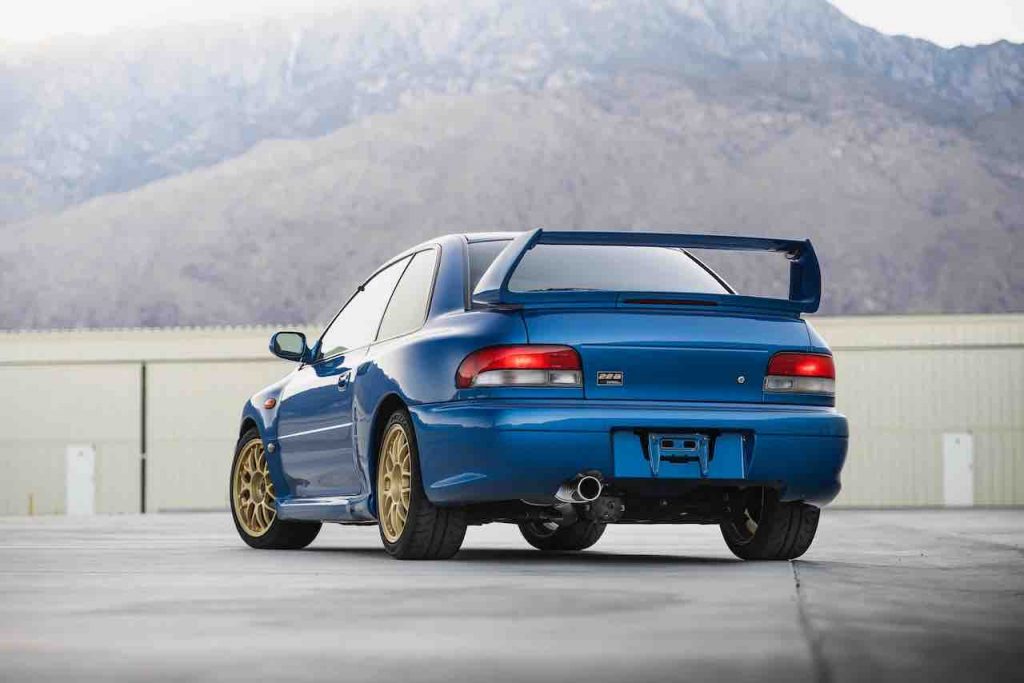 That being said, it must have taken one rather affluent Impreza enthusiast to fork out $312,555 (RM 1.28 million) for this particular example seen here. Auctioned off by American car auction site Bring a Trailer, the hammer fell for this 1998 22B STi (with 40k km on the clock) on Monday at a price that is higher than what rally legend Colin McRae's actual Subaru WRC97 rally car sold for in 2017.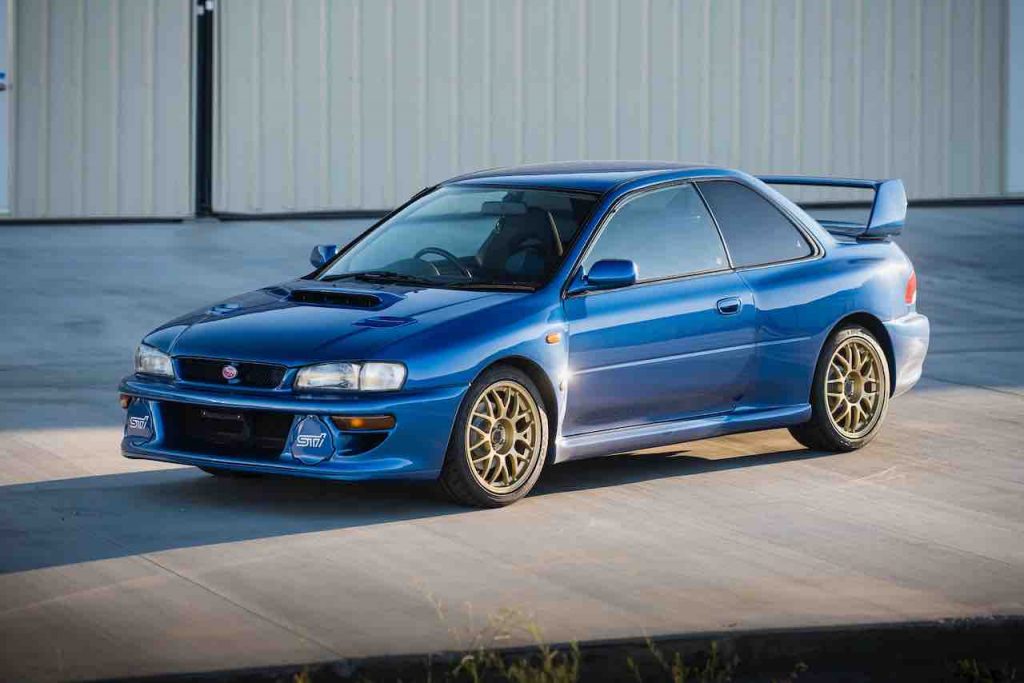 Rather more incredulously too, this eye-watering figure is not even the record price for a 22B STi. That is because one example showing just 271 miles on its inevitably pristine odometer sold last year at an even higher price of $370,000 (RM 1.52 million). 
While these eye-watering prices for these Subarus has a lot to do with the steadily rising values of 90s JDM cars in general, the rarity of these limited-run road-going rally cars has simply just turbocharged its values to stratospheric levels. Such is evidenced with the countless examples of used 22B STis consistently change hands at well over $100,000 (RM 410,000).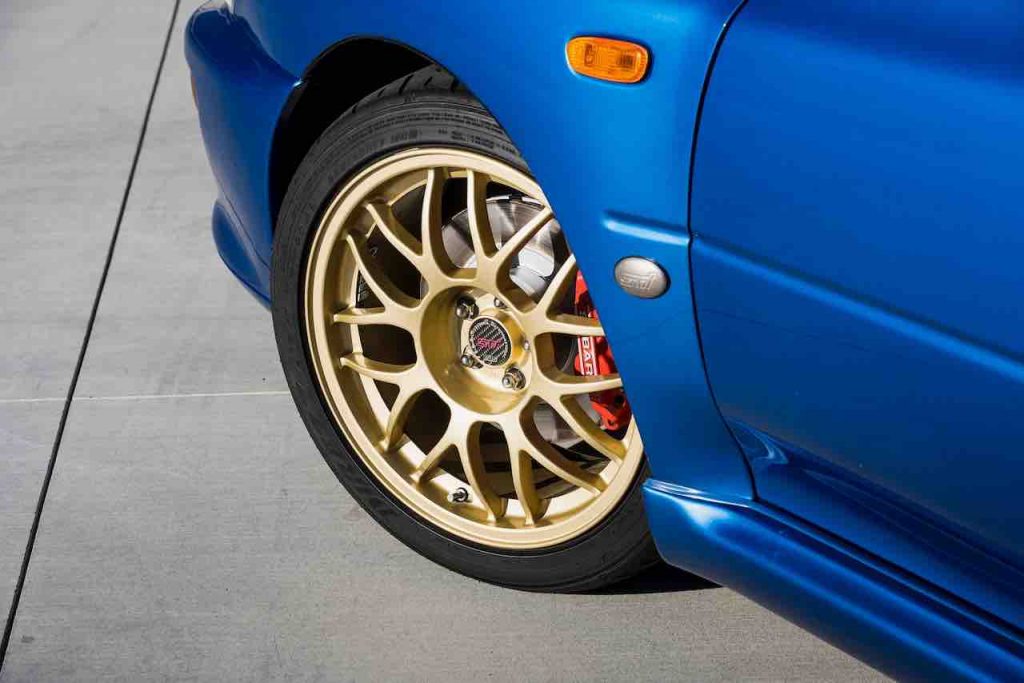 What makes this most recent 22B STi sold actually a chunk more valuable than normal though is not just its relatively immaculate condition, as it actually has another thing going for it in the value department. That being the fact that it has been imported into the United States via the 'show or display' exemption, which in essence makes this 1998 example legal to own over in the good ol' US of A despite the car itself not being the federally-mandated 25 years old yet.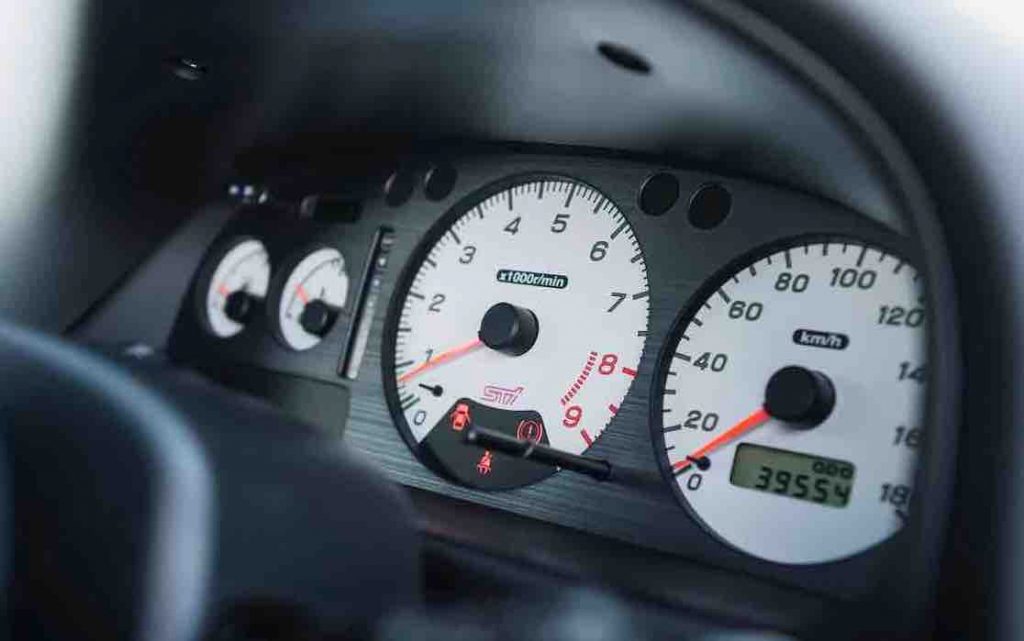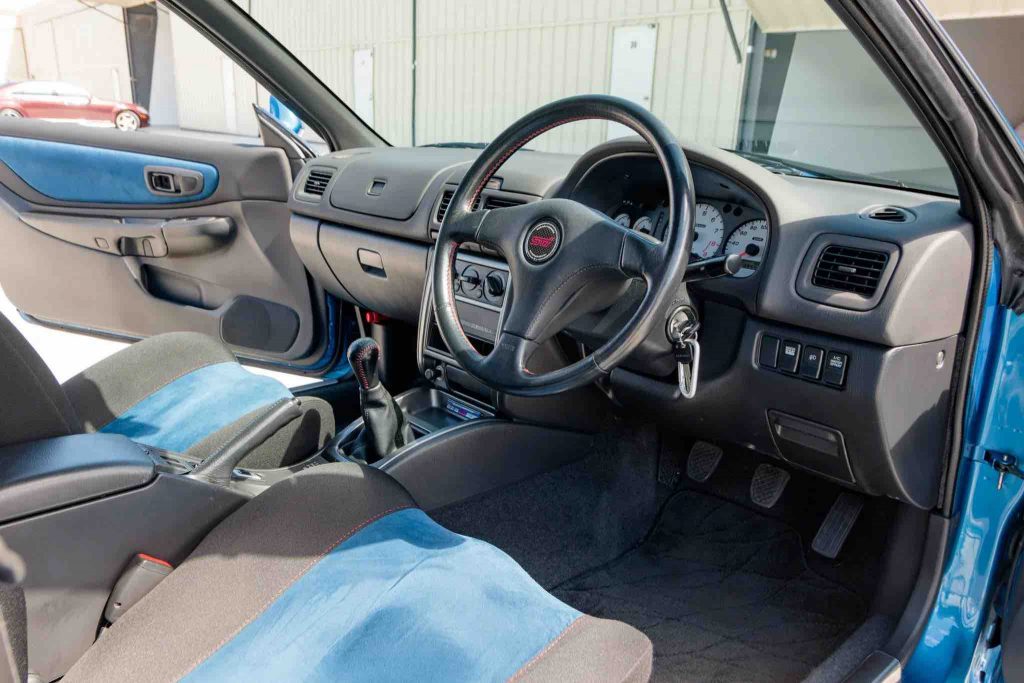 Now speaking more of the 22B STi in general and what makes this particular variant so revered among Impreza enthusiasts, this limited run variant was commissioned by Subaru of Japan to commemorate both the automaker's 40th anniversary and its third consecutive WRC title. Only 400 units of these widebody coupes were ever produced for the Japanese domestic market from between March and November of 1998, with all of them having sold out within 48 hours when the order books opened. 
Differentiating these commemorative models from the standard cars under the skin are the are a larger and uprated 2.2 litre turbocharged four-pot (that still supposedly makes "276" hp), Bilstein suspension all round and larger brakes with red painted callipers housed within gold-finished 17-inch BBS alloy wheels. The distinctions to be found on its solely World Rally Blue painted skin meanwhile are its flared arches (taken from the WRC rally car), a WRC-inspired front bumper, a bespoke vented aluminium bonnet with an enlarged scoop and a unique adjustable rear wing.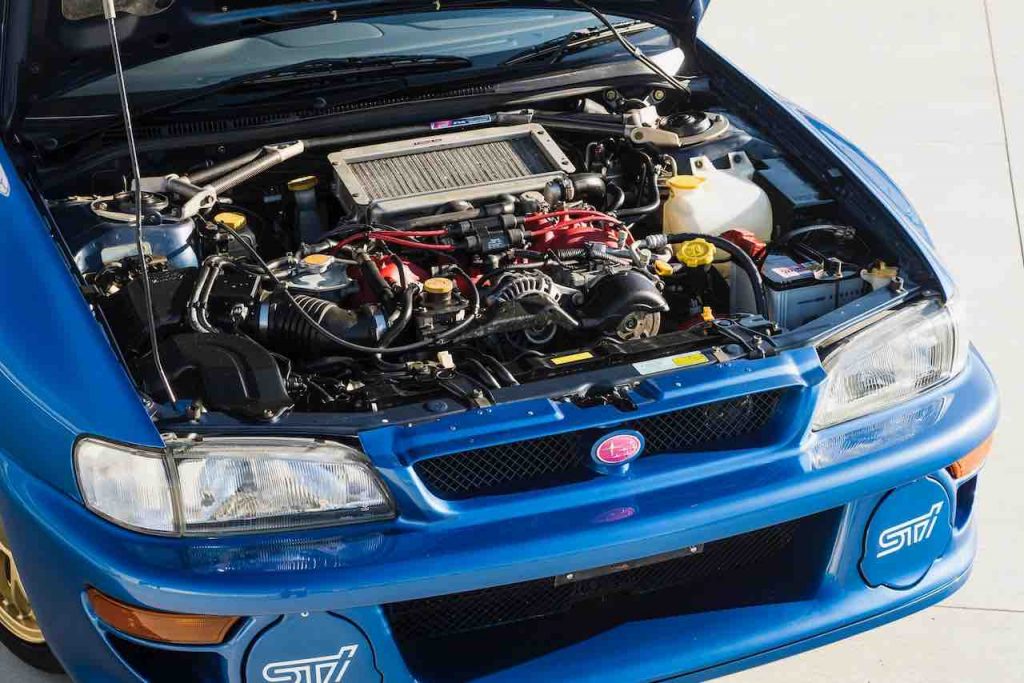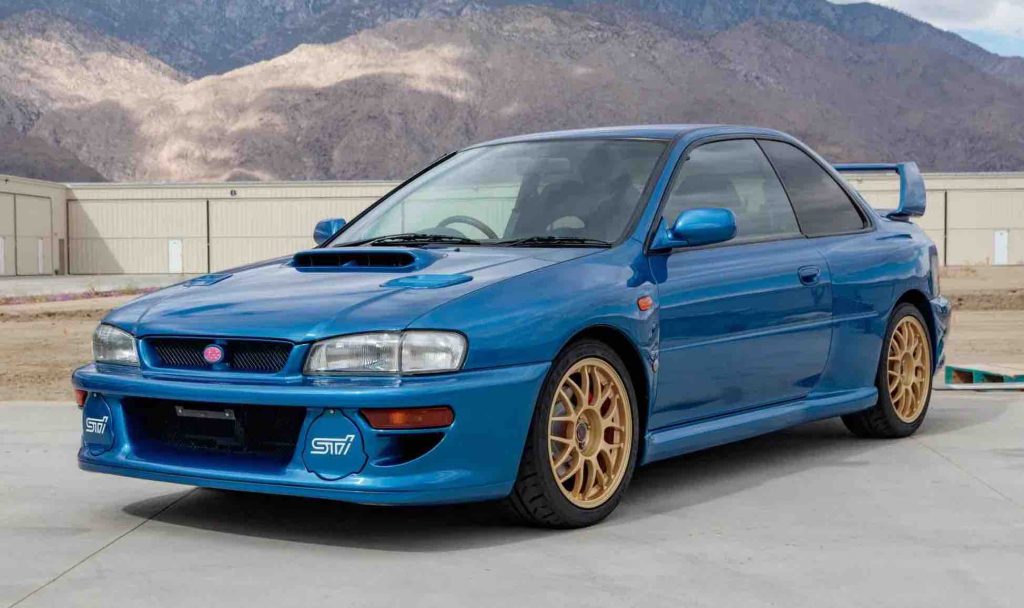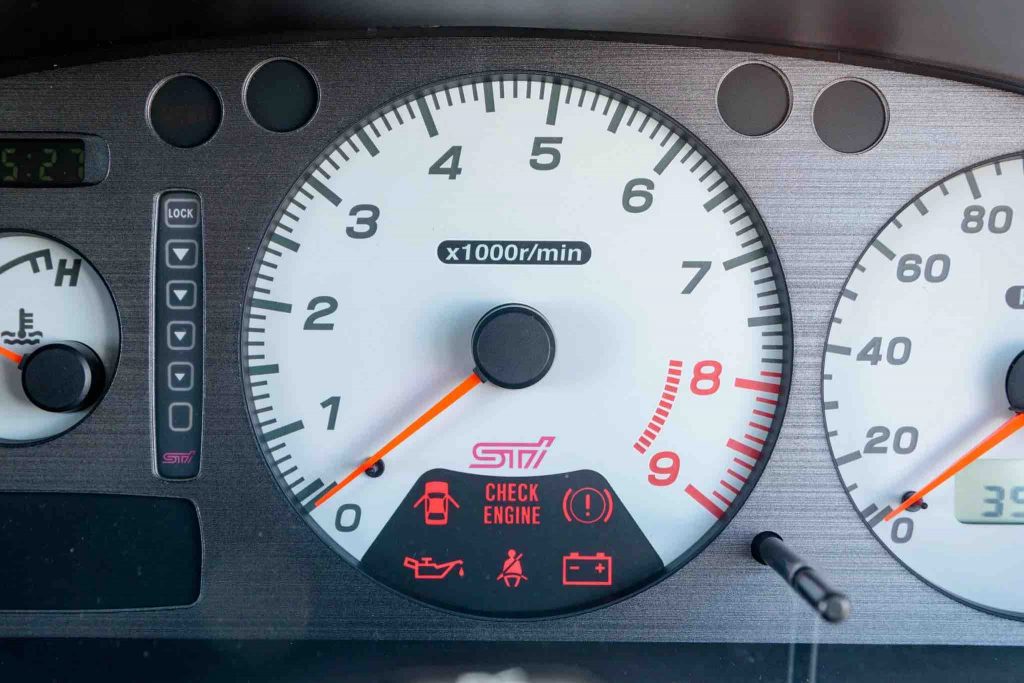 As for further information regarding this particular example of 22B STi that recently sold for the aforementioned $312,555, this unit with the serial number 156 (of the 400) was offered for sale up in Palm Springs, California, with Japanese service records, factory literature, import documents, DOT "show or display" paperwork, and a clean Montana title. It's timing belt and water pump were replaced earlier this year, and a replacement cat-back exhaust was also installed.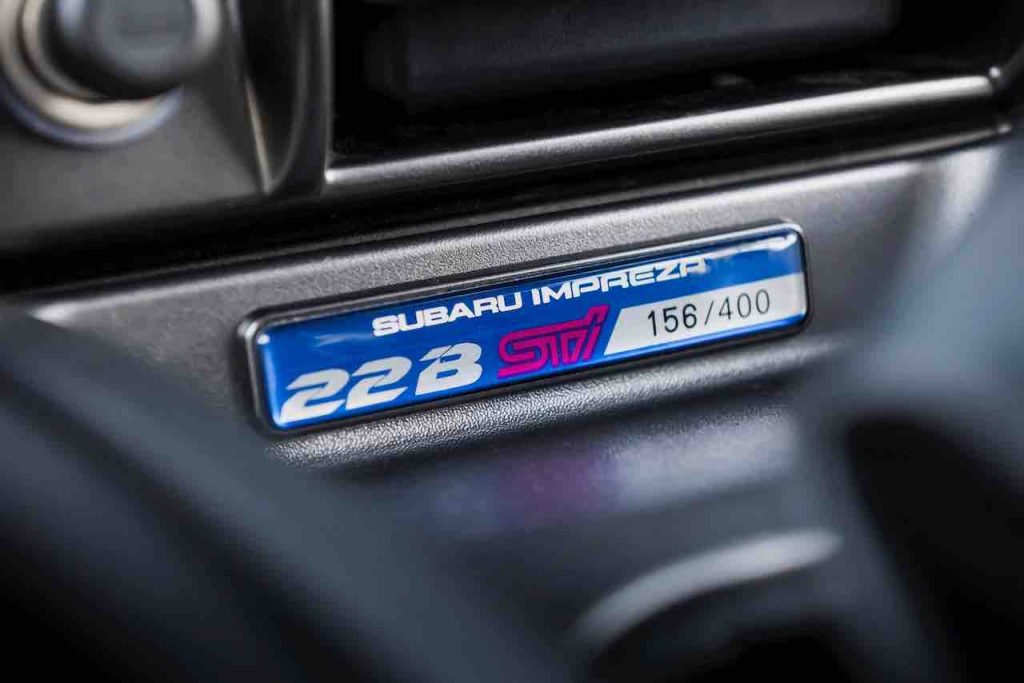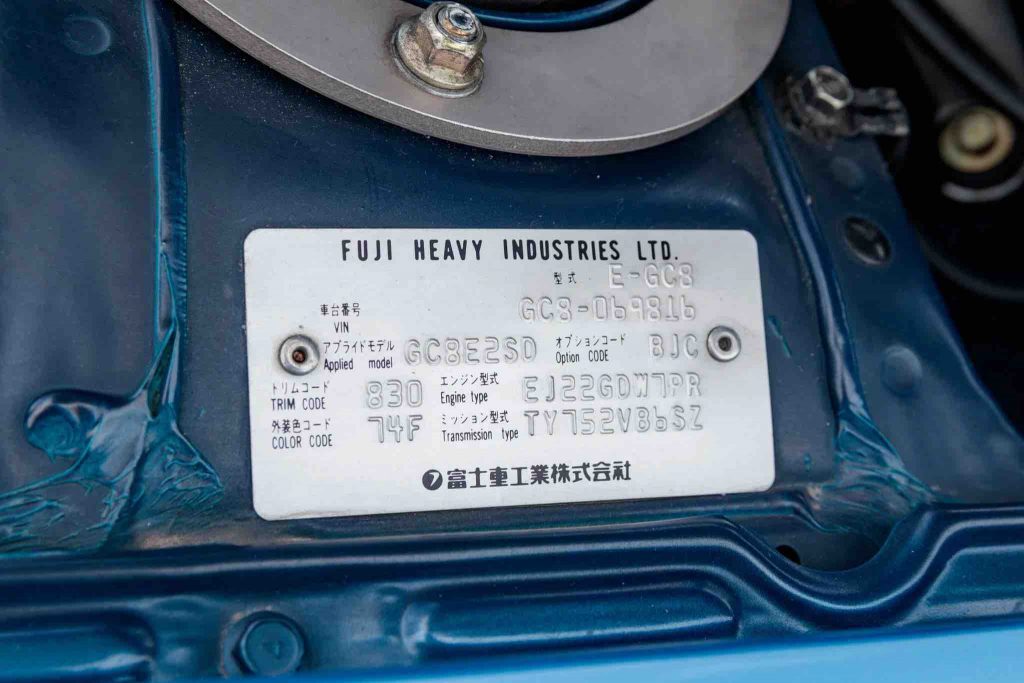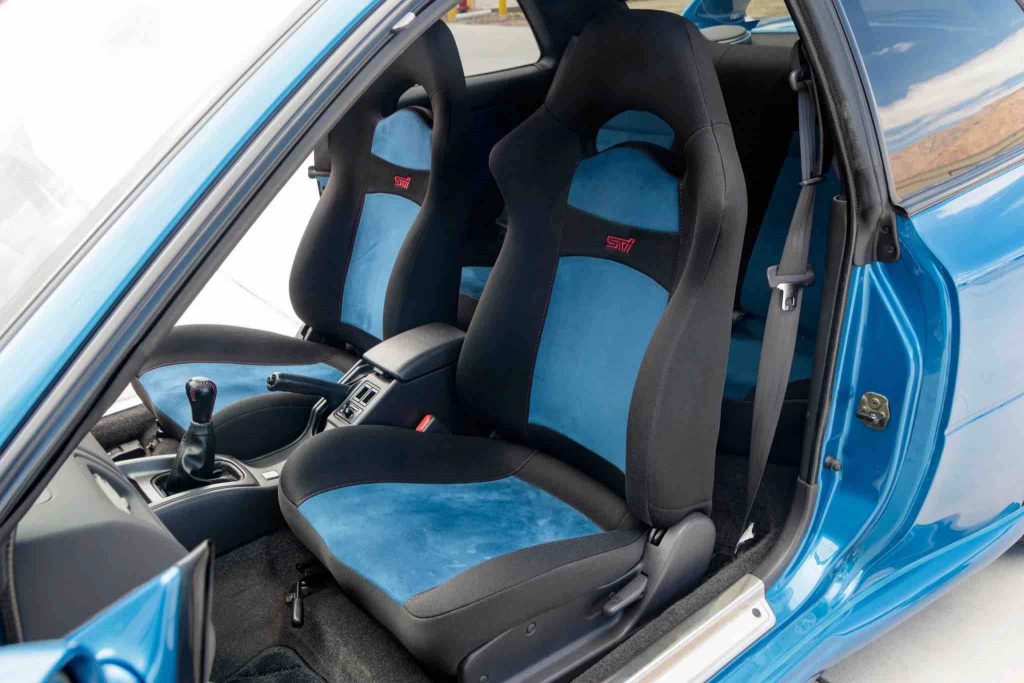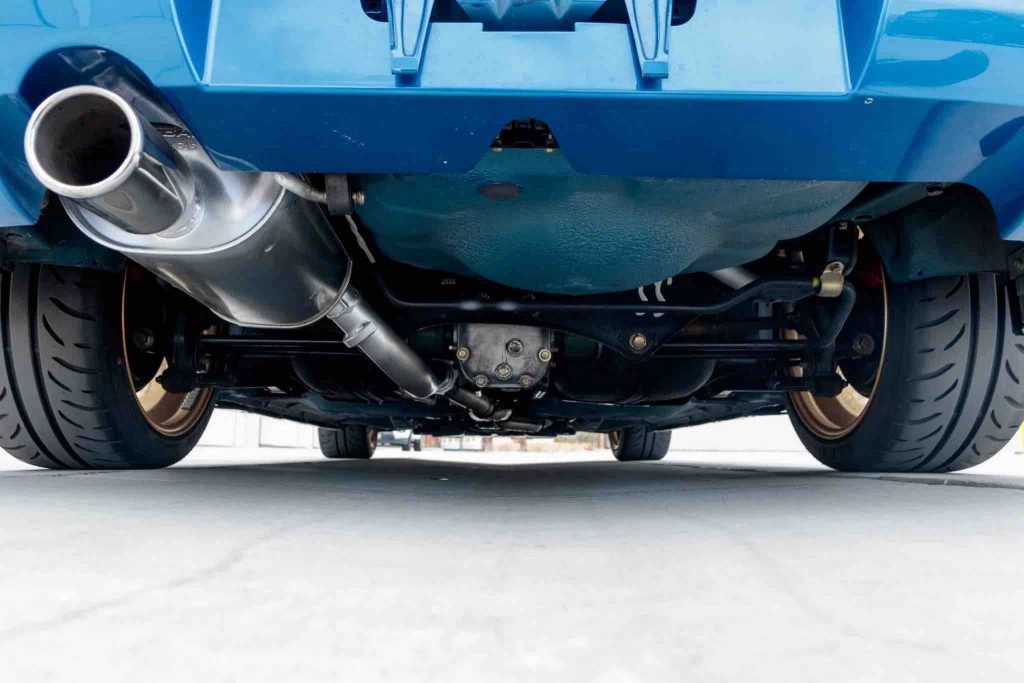 Just one more additional nugget of information with the 22B STi to round things up, no one is actually sure why it is actually called 22B. Some have speculated that the 22 stood for its 2.2 litre displacement and the B represented the internal Subaru code for turbo or perhaps even Bilstein (alá Legacy Spec B). It is worth pointing out though that 22B is also hexadecimal for the number 555, which could therefore be construed as an homage to State Express 555, Subaru's long-time rally sponsor at the time.