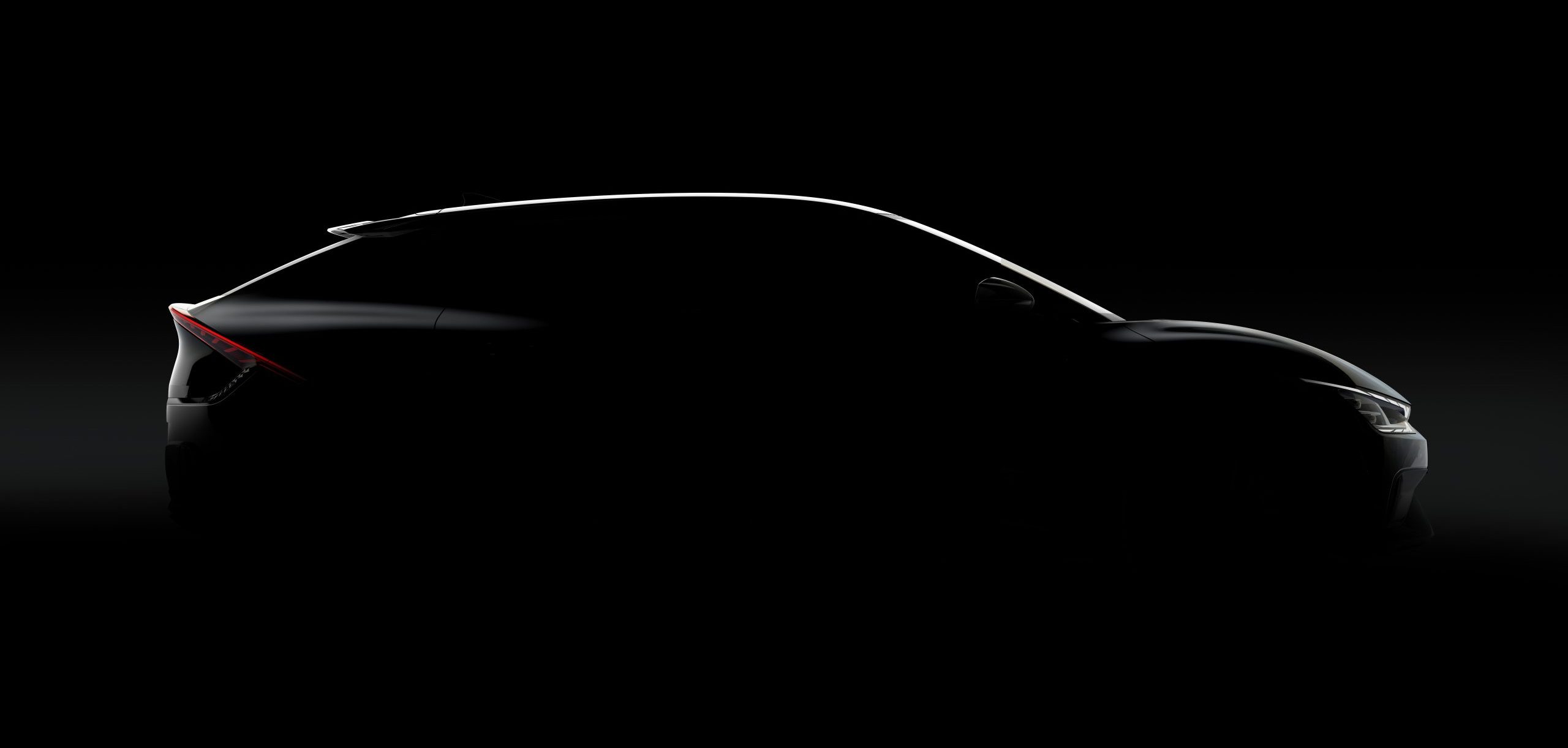 This will be the first in the long line of all-electric Kia models that are to come in the near future. 
Following on from the debut of Hyundai's IONIQ 5, it was only a matter of time that its sister company Kia had its own dedicated all-electric car too. This is especially considering that the automaker had also previously announced that it will be launching 7 new EVs in the next 7 years, as part of its ambitious Plan S product strategy. 

Well, the first of those 7 next-generation EVs are soon to be upon us as Kia has recently officially teased its upcoming all-electric crossover. Dubbed the EV6, this will also mark the first car in the South Korean automaker's lineup to utilise its new naming strategy. 
Speaking more about that naming strategy first, Kia has attempted to imbue 'simplicity and consistency' towards its EV nomenclature as part of the company's brand transition towards this all-electric lineup. To that end therefore, all new dedicated EVs in its lineup will start with the EV prefix followed up a number that correspond's to the car's position within the range. 
To hear Kia say it, this naming strategy is such that it makes it easier for consumers to understand which of its products are fully electric. However, to say that it is a new naming strategy for the automaker is a bit of a stretch as, while the company still uses names like Optima and Sportage, it has already transitioned towards an alphanumeric naming system for some of its other fuel-powered models like the K5, K7 and the K8.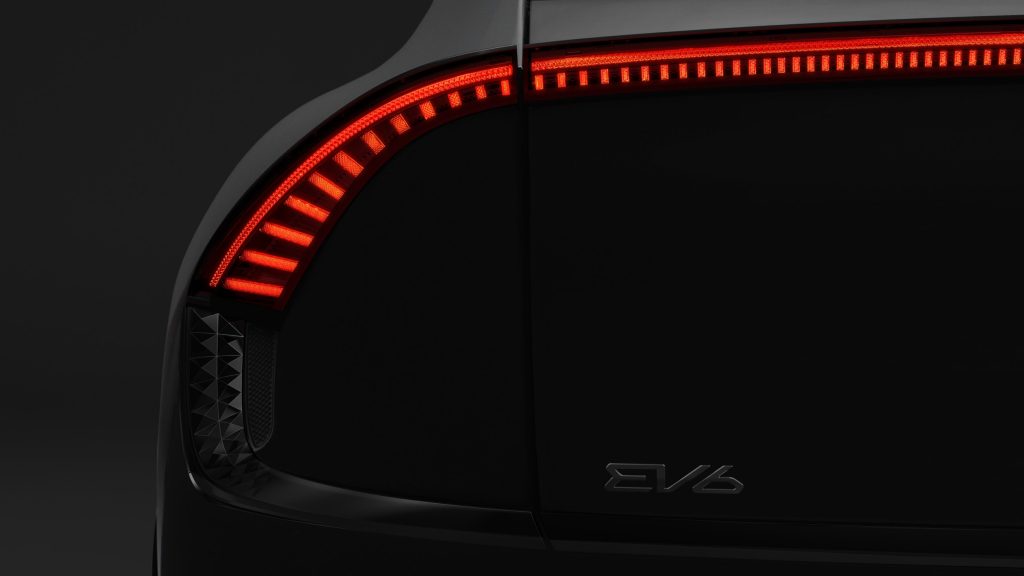 Now moving on to the new EV6 itself, not much details has actually been revealed through this official teaser here. What is known however is that this will be the first Kia to sit on the same E-GMP platform that underpins IONIQ 5.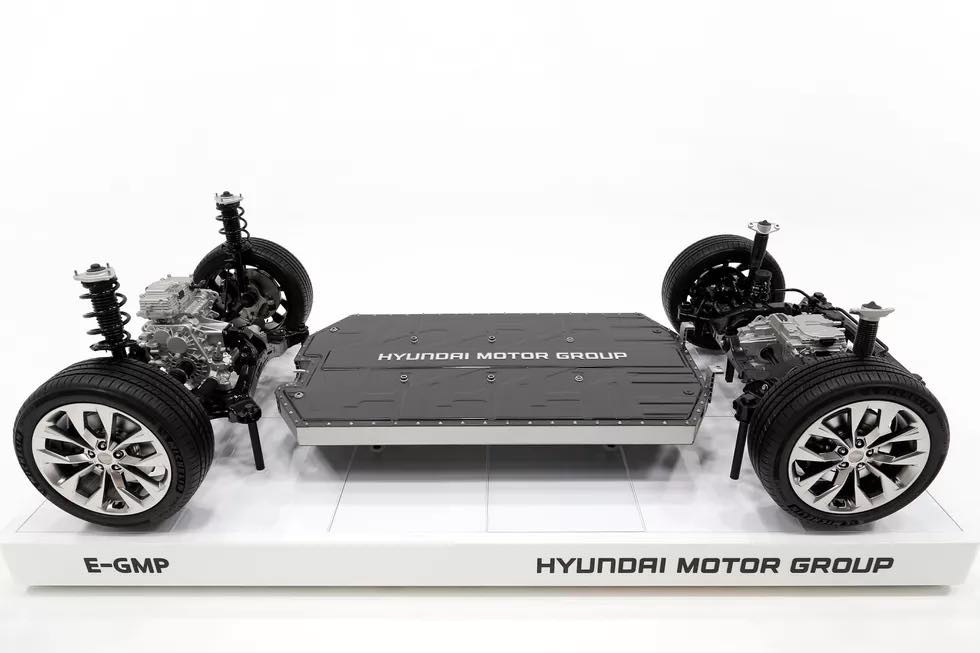 So this therefore means that this upcoming Kia will most likely feature the same powertrain and battery specs as its IONIQ platform-mate. Meaning that it should be available in single motor or dual-motor configurations with the option of a smaller 58 kWh or a larger 72.6 kWh floor-mounted battery pack respectively. Both of which being capable WLTP-rated all-electric range of 470-480 km. 
Courtesy of the E-GMP platform's multi-charging system too, the EV6 should support both 400 V and 800 V charging infrastructures. The IONIQ 5's innovative Vehicle-to-Load (V2L) feature, that essentially turns the car into a giant battery pack on wheels, should also make an appearance on this upcoming all-electric Kia too.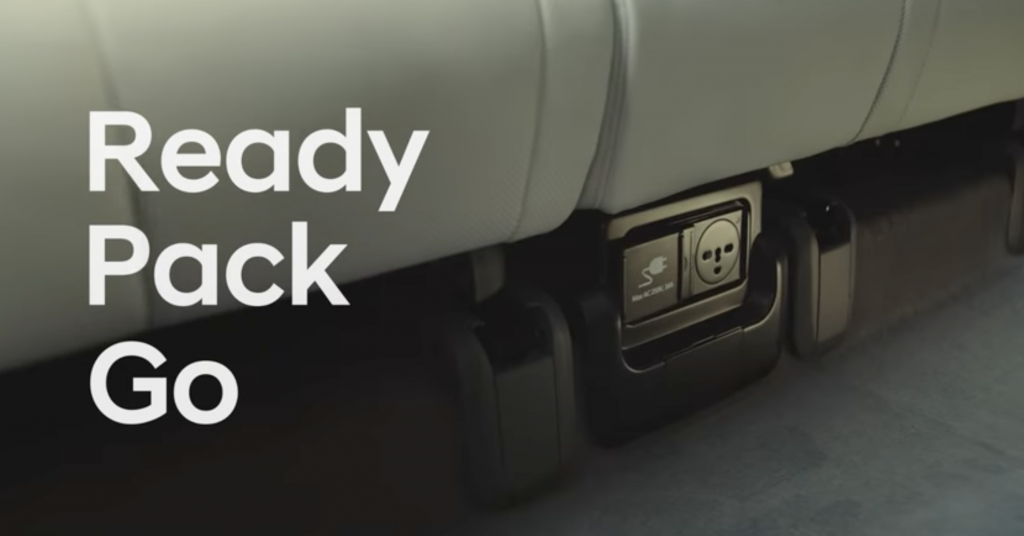 As for the exterior, looking past the arty blacked out shots that Kia has provided in this teaser reveals a sleek looking CUV side profile capped off by interestingly styled front and rear portions. The rear of this EV6 looks especially funky, with that Jaguar I-Pace-esque rear third quarter and that neat rear LED light signature.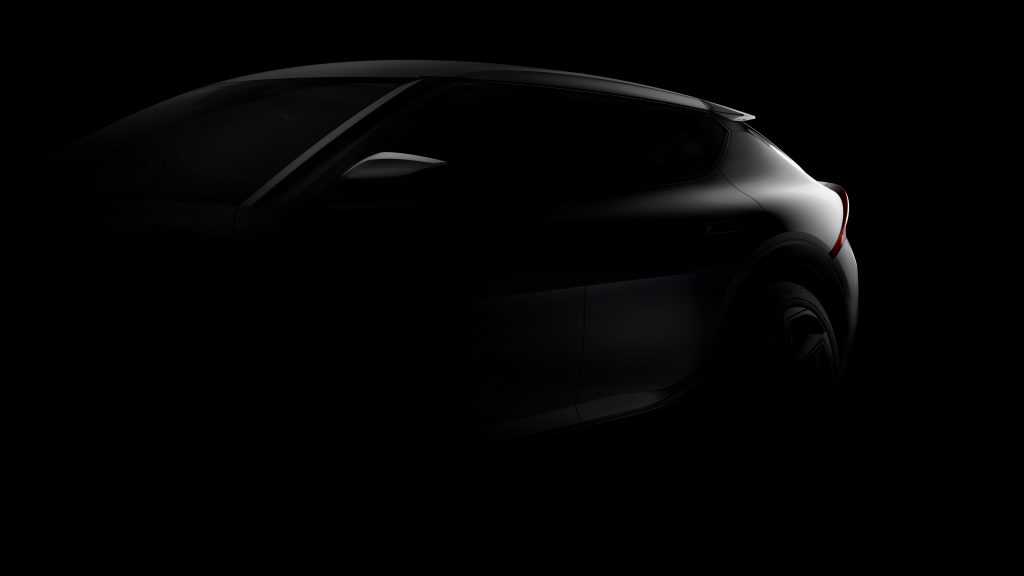 Looking closer up front meanwhile, there are some hallmarks of the old corporate 'tiger nose' remaining on this new all-electric car. Nevertheless, it has to be this new EV6 appears to sport a cleaner, meaner front end that we've ever seen on a Kia. A front end which incidentally features the firm's new logo too.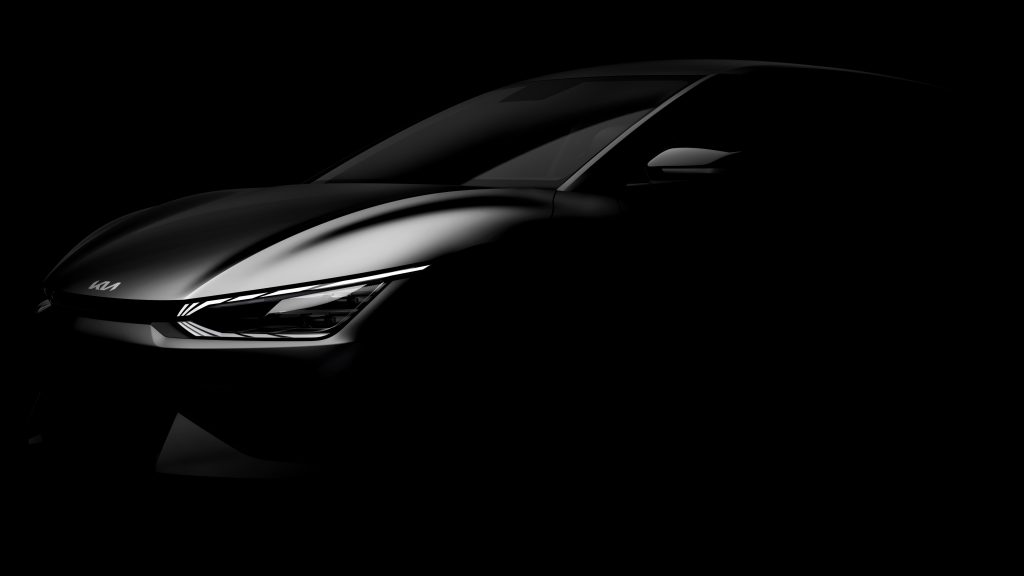 On the interior front on the other hand, Kia has not divulged any details regarding the cabin of this new all-electric car. However, it shouldn't really be long now before we hear more about it as the new EV6 is set to be officially unveiled sometime within the next couple of weeks. So stay tuned for that! 
PRESS RELEASE: Kia Corporation has revealed the first official images of the EV6 – its first dedicated battery electric vehicle (BEV) built on the company's new EV platform (Electric-Global Modular Platform, or E-GMP).
EV6 is also the first of Kia's next-generation BEVs to be developed under a new design philosophy that embodies Kia's shifting focus towards electrification.
"EV6 is the embodiment of both our brand purpose, 'Movement that inspires', and our new design philosophy. It has been designed to inspire every journey by offering an instinctive and natural experience that improves the daily lives of our customers, and provide user ownership that is simple, intuitive and integrated," said Karim Habib, Senior Vice President and Head of Kia Global Design Center. "Our aim is to design the physical experience of our brand and to create bold, original and inventive electric vehicles."
Kia's new naming strategy for upcoming dedicated BEVs
As part of the company's brand transition, Kia's new dedicated battery electric vehicles will be named according to a new naming strategy. The new approach brings simplicity and consistency to Kia's EV nomenclature across all global markets.
All of Kia's new dedicated BEVs will start with the prefix 'EV' which makes it easy for consumers to understand which of Kia's products are fully electric. This is followed by a number which corresponds to the car's position in the line-up.
Designed and engineered to embody Kia's new brand slogan, 'Movement that inspires', EV6 will make its world premiere during the first quarter of 2021.