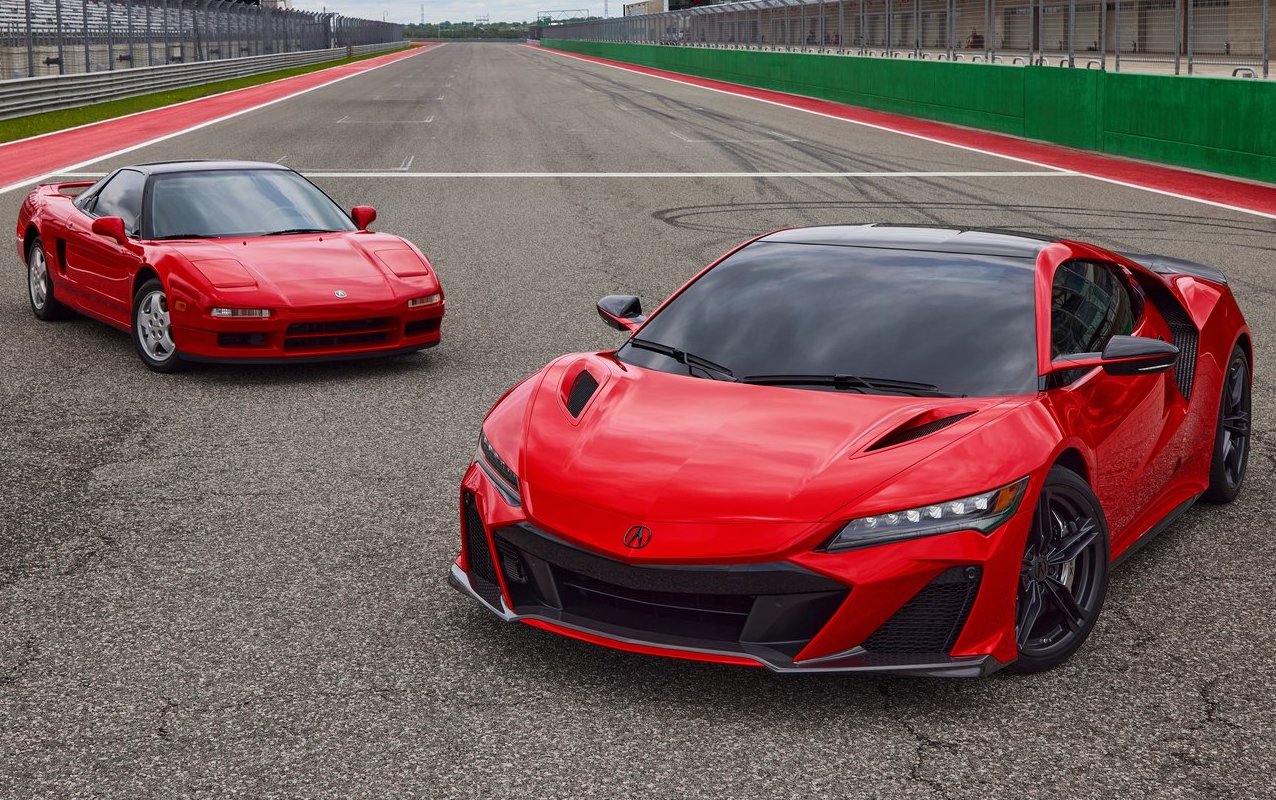 Only 350 of these swan-song NSX supercars will be made, with only 50 making it outside of America. 
With its bombshell announcement that the Integra is set to return in 2022, many have seemingly forgotten the real reason as to why Acura was at the currently ongoing Monterey Car Week. And that was for the official unveiling its NSX Type S, which marks the end of this hybrid supercar's 7 year life. 
An unfortunate but somewhat familiar occurrence already for the NSX to be overshadowed in death with this big announcement, as it has in life with all the other more lairy and flamboyant supercars, there are nevertheless a couple of cool technical upgrades that Acura has made for this send-off model. Chief among which being a modest power bump from its tri-motor V6 hybrid powertrain, which now outputs a combined 600 hp and 677 Nm of torque.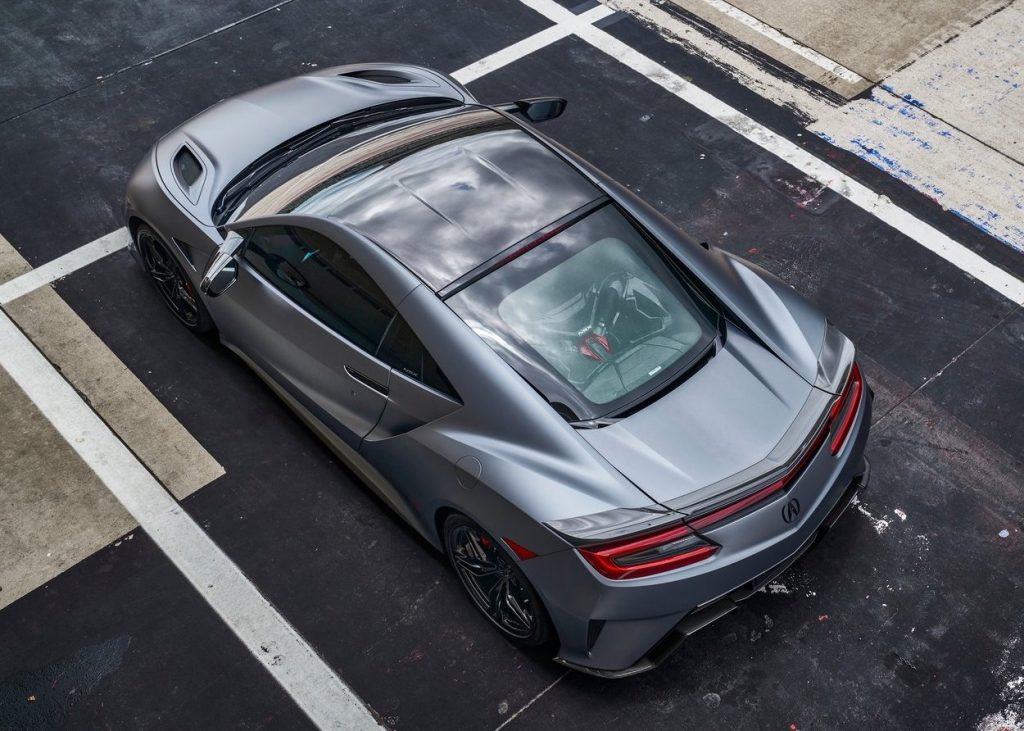 An additional 27 hp and 22 Nm from stock, this slight increase in performance is made possible by a pair of uprated turbochargers borrowed from its GT3 Evo race car sibling, in addition to an uprated battery pack that has a 20% larger capacity and a 10% higher output. Other upgrades made on the drivetrain front includes a reworked 9-speed dual clutch transmission that now touts a 50% faster upshift response and new Rapid Downshift Mode feature, as well as a retuned Sport Hybrid SH-AWD torque-vectoring system for better handling round the bends. 
In continuing on the topic of going round corners too, the NSX Type S nets a recalibrated adaptive suspension setup and a wider track. Making its way also onto this send-off models are forged five-spoke wheels with a split-spoke design, that come wrapped in bespoke Pirelli P-Zero tires.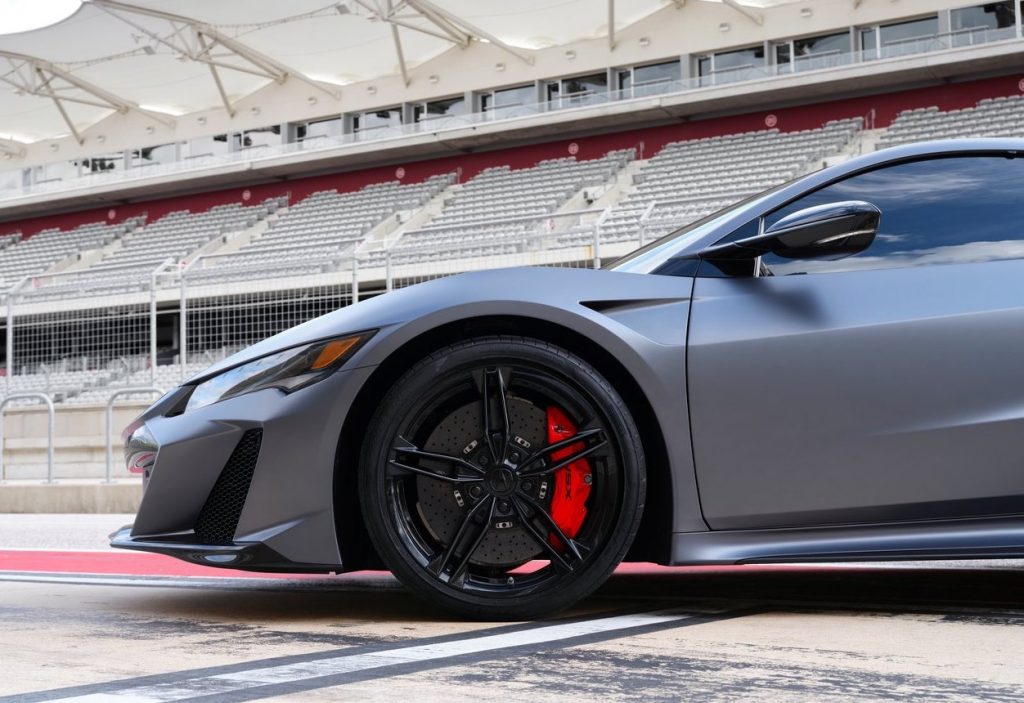 As for other exterior enhancements meanwhile, this swan-song NSX can be differentiated from its stock siblings by way of its larger air intakes up front and a race-inspired carbon fibre rear diffuser round its rump. Also appearing on the outside of this Type S send-off models are a smattering of special decals, styling red accents, as well as a carbon-fibre roof, side sills and rear spoiler. 
For those who want the last word in lightweight however with their NSX Type S can opt for the aptly-named Lightweight Package, which adds a high-gloss carbon-fibre engine cover, carbon-ceramic brakes and various interior carbon-fibre elements. All of which helps in reducing the weight of the car by 26.2 kg, and thus enables it to lap the Suzuka Circuit 2 seconds faster than its standard counterpart.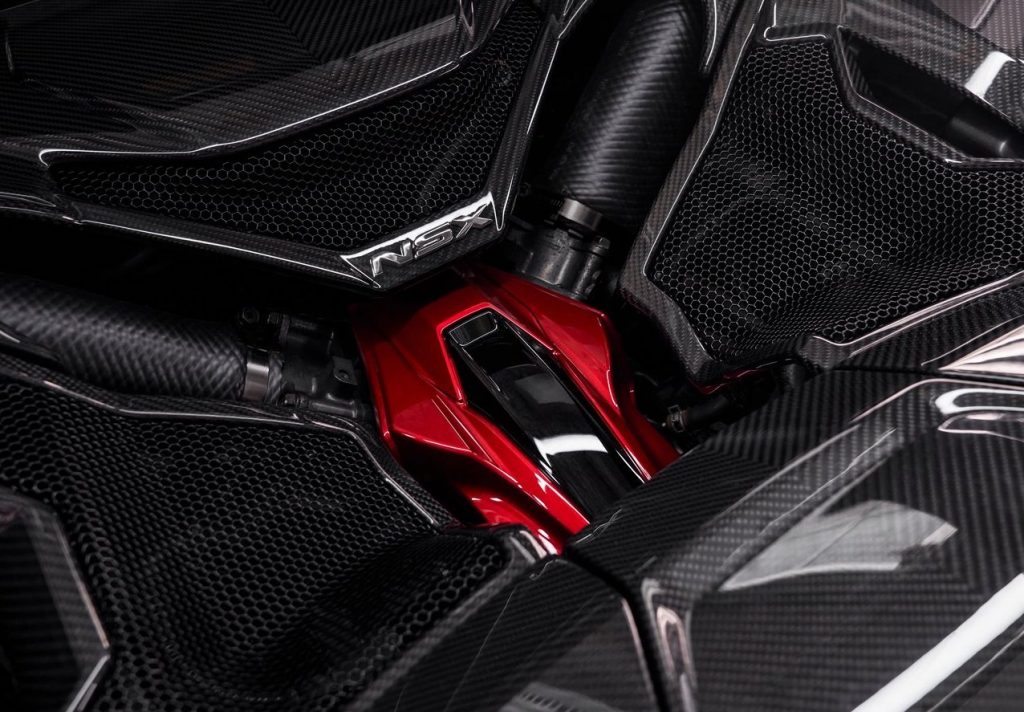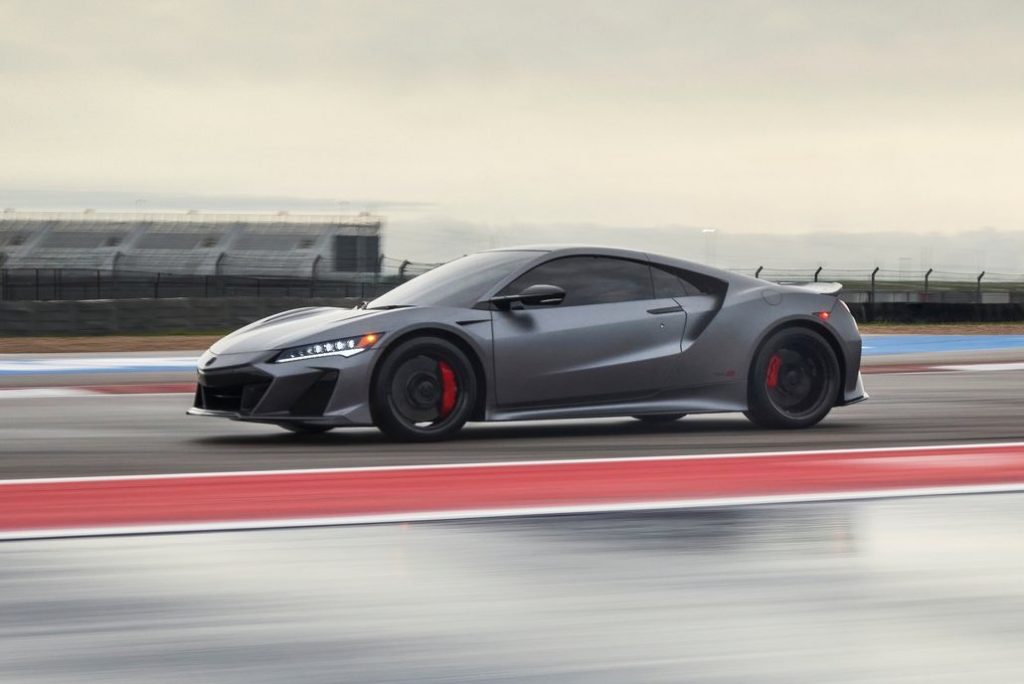 Now in terms of its cabin on the other hand, the send-off model gains an Alcantara headliner. The Type S logo also appears on the outside of the glove compartment, and there's an embossed NSX logo on the headrests too.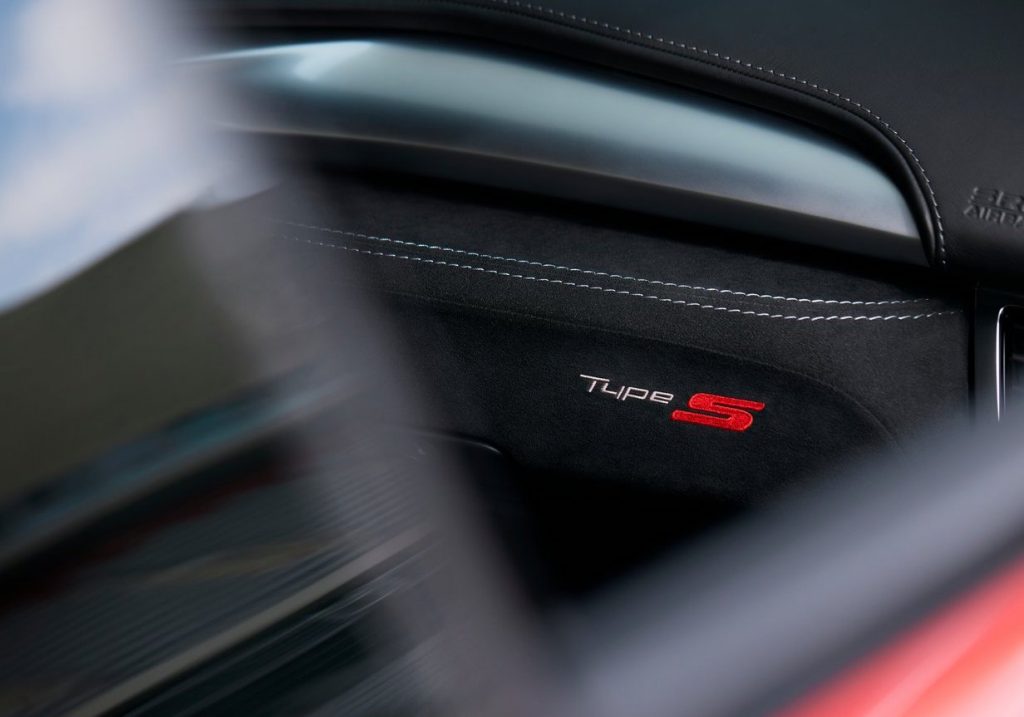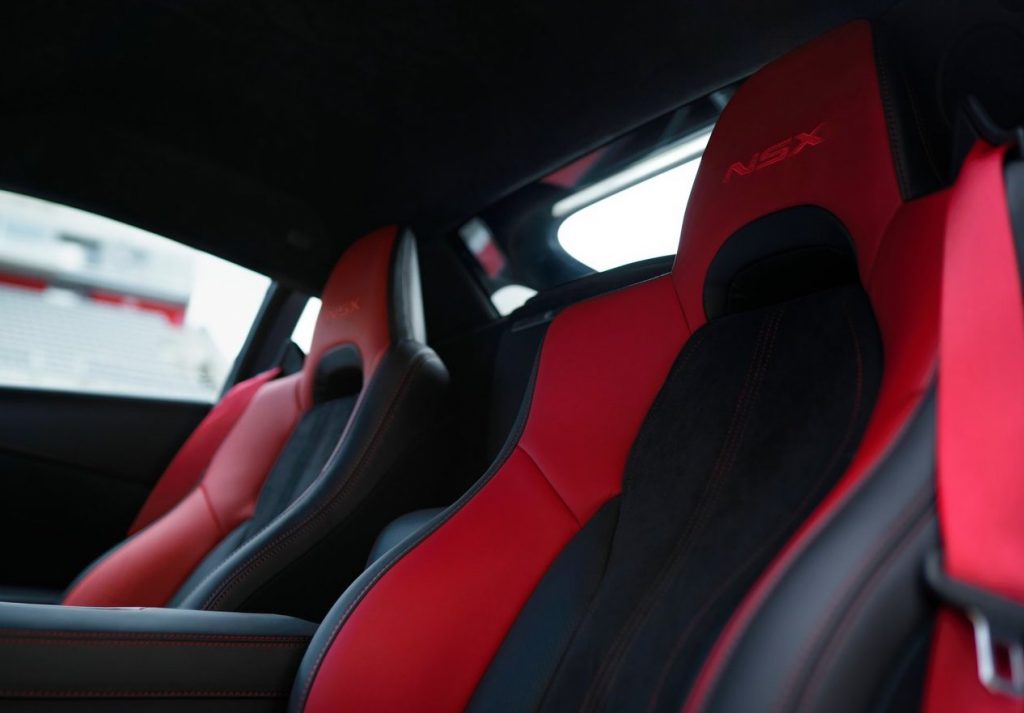 Prices for the Acura NSX Type S start from $171,495 (RM 727,000), before adding on the various options like $9,900 (RM 42,000) carbon ceramic brakes and the $6,000 (RM 26,000) matte grey paintwork. Only 350 of these swan-song specials will be made, with only 50 destined for sale outside of North America.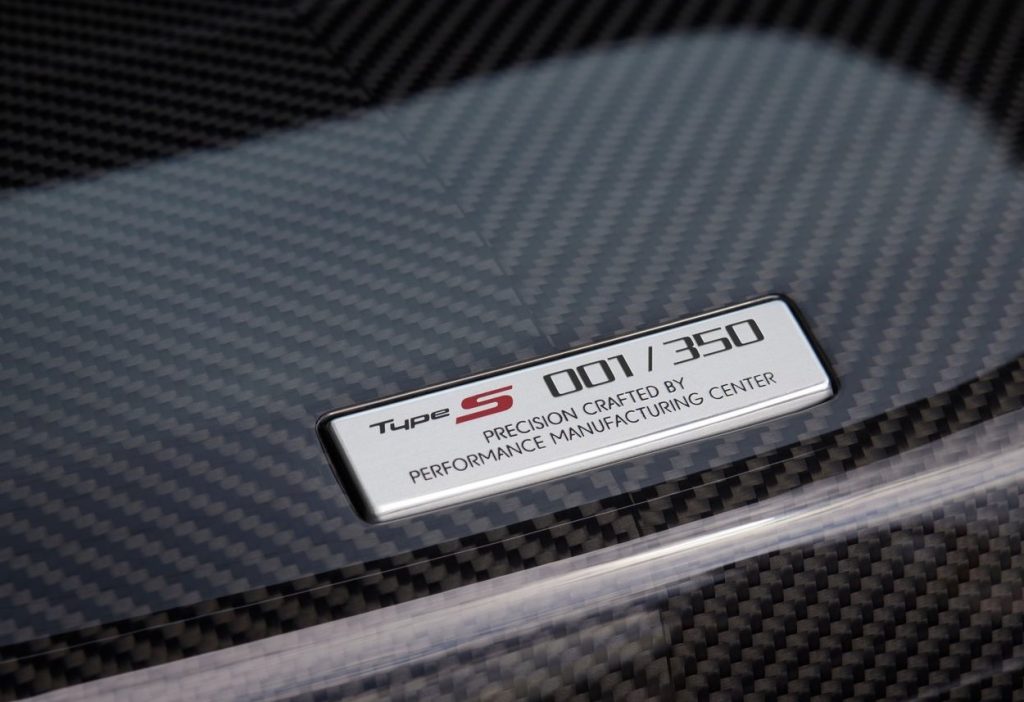 PRESS RELEASE: Delivering quicker acceleration, sharper cornering and a more emotional driving experience than any road-going NSX ever, the new 600 horsepower 2022 NSX Type S raises the already impressive performance of the cutting-edge electrified supercar. Making its global debut today during the world-famous Monterey Car Week, NSX Type S is the ultimate expression of the brand's commitment to Precision Crafted Performance and firmly establishes Type S as Acura's performance halo.
In celebration of the final year of second generation NSX production, every 2022 Acura NSX produced at the Performance Manufacturing Center in Marysville, Ohio will be a Type S model. Just 350 of the limited run supercar will be built for global distribution, with 300 units destined for U.S. customers, marking the first time an NSX Type S has been sold outside of Japan. NSX Type S is available now for customer orders at Acura.com/NSX-Type-S.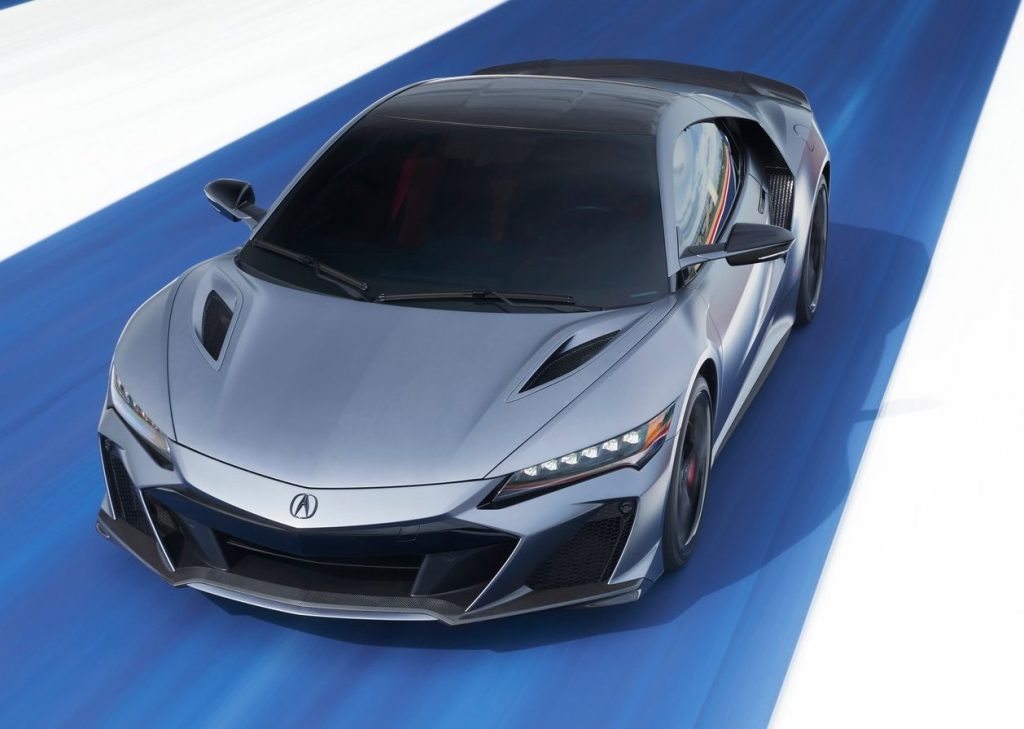 "NSX is an incredible success story for Acura, leading the reestablishment of Acura as a performance brand and setting the stage for the return of Type S," said Jon Ikeda, Vice President and Acura Brand Officer. "We're a company of enthusiast, and we're already investigating what the next generation of sports cars should be in the coming electrified era."
Instantly recognizable by its distinctive and more aggressive front and rear styling, NSX Type S also features unique 5-spoke wheels, stickier Pirelli P-Zero tires, retuned Adaptive Damper System, Type S decals, a standard carbon fiber roof and available Gotham Gray matte paint. Under its available carbon fiber engine cover is Acura's most powerful production drivetrain ever: an updated version of the supercar's twin-turbocharged V6 and three-motor hybrid system that produces 600-horsepower and 492 lb.-ft. of torque.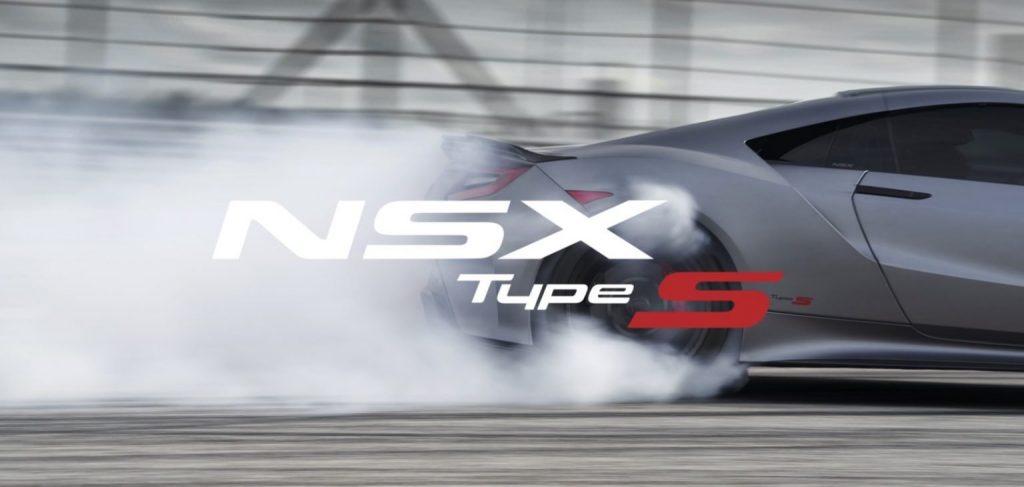 The supercar's 9-speed DCT and revolutionary torque-vectoring Sport Hybrid Super Handling All-Wheel Drive™ (SH-AWD®) are retuned to maximize performance. An available Lightweight Package includes Carbon Ceramic Brakes, Carbon Fiber Engine Cover and Carbon Fiber interior package, reducing total curb weight by nearly 58 lbs.
2022 Acura NSX Type S Highlights:
Limited production of only 350 units, with 300 for U.S. market
Most powerful and quickest road-going Acura ever with 600 hp (+27) and 492 lb.-ft. of torque (+16)
Laps Suzuka Circuit in Japan 2-seconds faster than the 2021 NSX
Powertrain upgrades include turbochargers shared with the NSX GT3 Evo race car, a 6 percent increase in boost pressure, 20 percent greater battery capacity and 10 percent higher battery output
Retuned 9-speed DCT features 50 percent faster upshift response and new Rapid Downshift Mode
Revolutionary torque-vectoring Sport Hybrid SH-AWD® retuned to maximize performance
New split 5-spoke wheels increase track front (+0.4-in.) and rear (+0.8-in.)
New Pirelli P-Zero specifically developed for NSX Type S utilizing advanced modeling technology (includes "H0" designation on sidewall)
New exterior design and aerodynamics for increased engine cooling
Enhanced aerodynamics includes aggressive carbon fiber NSX GT3–inspired rear diffuser
Standard Carbon Fiber roof lowers center of gravity for improved handling
Available Lightweight Package includes carbon ceramic brakes in one of four colors, carbon engine cover, carbon interior trim, reduces total curb weight by approximately 57.8 lbs. (26.2 kg)
New Gotham Gray matte metallic paint presents an even more sinister appearance for the NSX Type S and is limited to just 70 of the 350 production total globally
NSX Type S cockpit enhanced with Alcantara® headliner, embroidered Type S logo on the glove compartment, embossed NSX logo on the headrests, and contrast stitching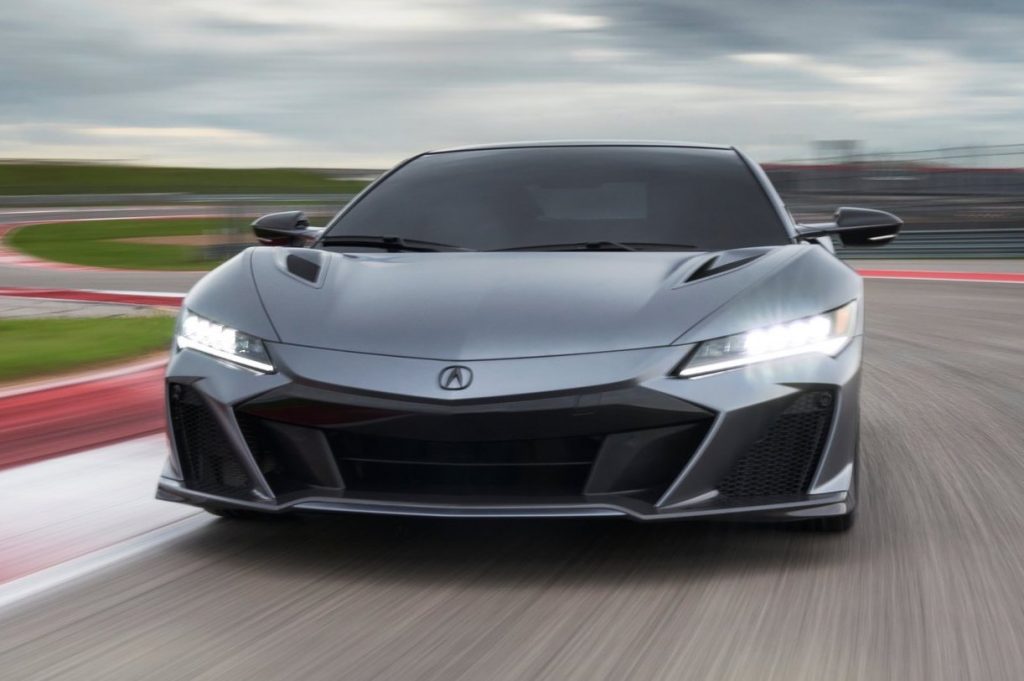 Manufactured in America
Every second-generation NSX, including NSX Type S, is built exclusively at the Performance Manufacturing Center (PMC) in Marysville, Ohio. Designed from the outset for production of specialty, hand-built vehicles, the PMC was developed to innovate both the means and the methods of producing low-volume specialty vehicles by marrying the precision of advanced technology with the artistry of human craftsmanship. Also home to NSX GT3 Evo and the MDX, TLX and RDX PMC Editions, more information about PMC is available here.
The NSX engine is hand-assembled in a specialized facility within the Anna Engine Plant in Ohio.