Automotive
Published on September 6th, 2021 | by Joshua Chin
0
Vaned Grille Aston Martin Vantage Lands In Kuala Lumpur
This first Vantage with a vaned grille in Malaysia was sold immediately upon its arrival locally. 
When Aston Martin refreshed its Vantage in conjunction with the 70th anniversary of that iconic model name plate last year, one of the most distinct alterations the automaker had decided to make then was in bringing back the iconic vaned front grille design as an option for buyers to have on the face of this model of British supercar.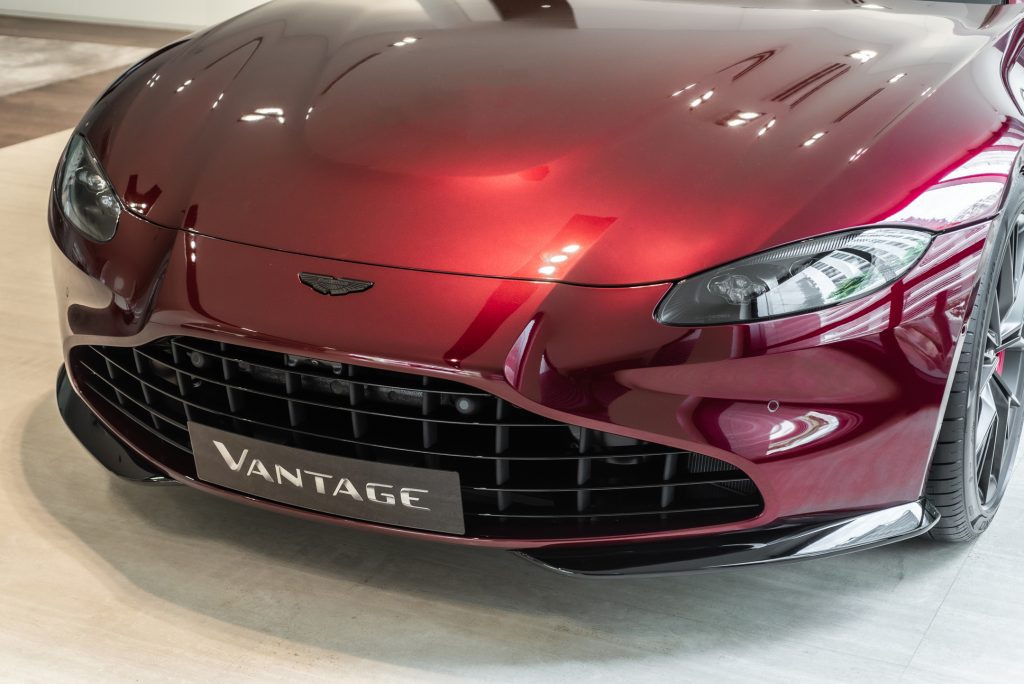 Made available in either black or silver finishes, this optional five-slat front grille package with its integrated bumper and splitter that harked back to the Aston Martins of old was widely deemed to be somewhat prettier (and a whole lot more popular) than to the old catfish-esque face that divided opinions when this latest iteration of British supercar initially burst onto the scenes back in 2018. In fact, this new face had proved to be such a hit among buyers that Aston Martin themselves had since ventured into offering factory conversion services to existing Vantage owners for the original 'hunter' style front grille who prefer this more traditional looking face.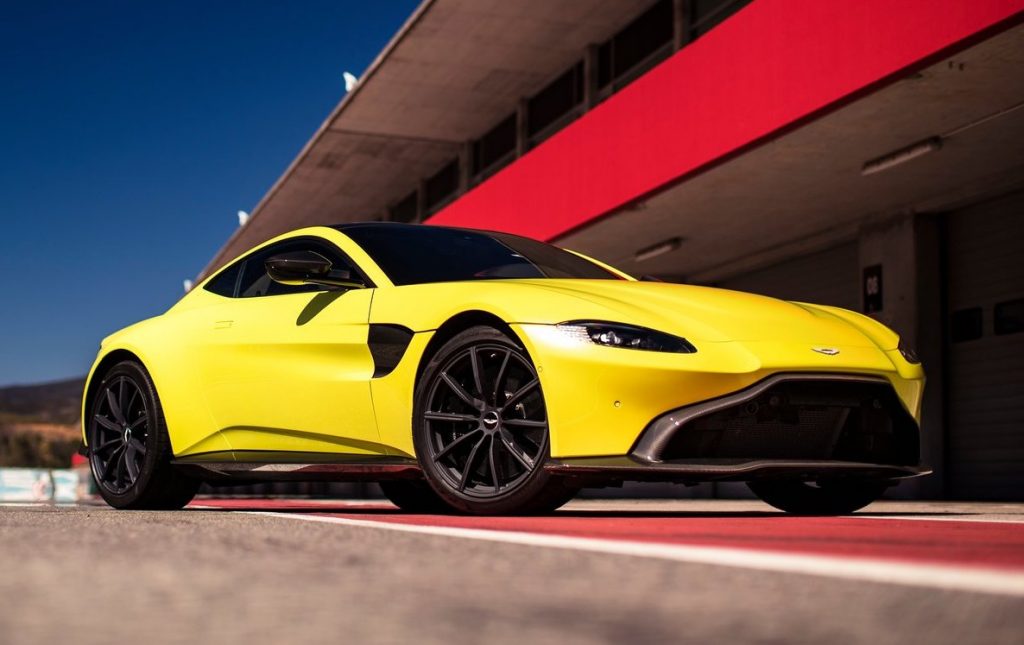 It is however perhaps due to its immense popularity overseas (and a certain global pandemic) that Aston Martin Kuala Lumpur had only recently announced the official arrival of this new face for the Vantage over here, a year after being shown off internationally. Though even the delays couldn't impede demand for these vaned grille Vantages locally, as the first official unit to land on our shores was nevertheless snapped up almost immediately upon arrival by Dato' Idrus Bin Mohd Satha.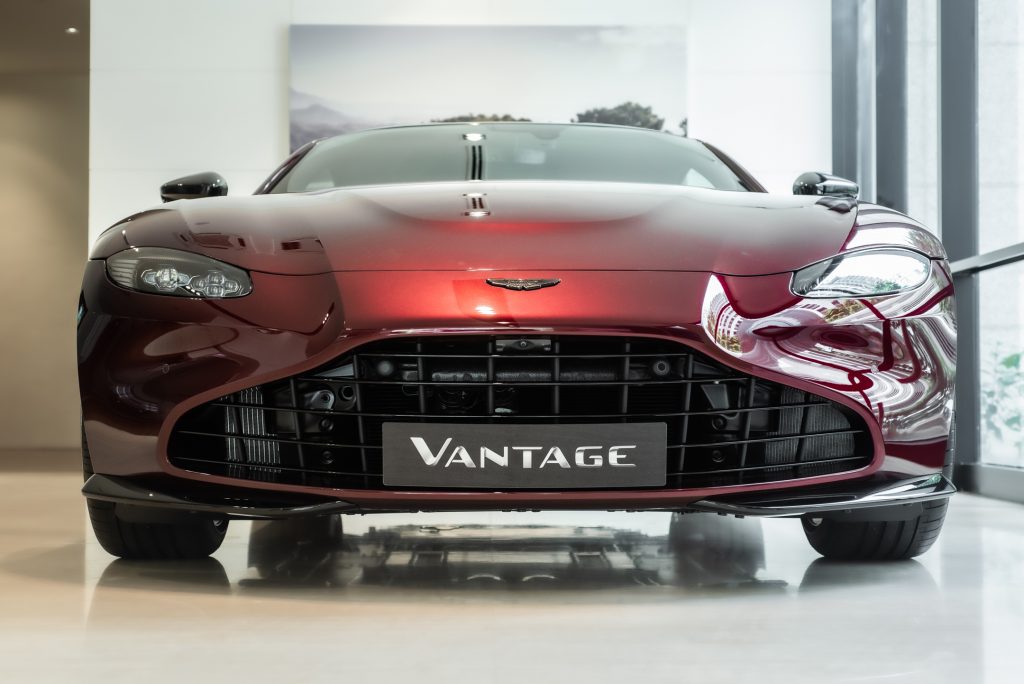 The founder of Cosmopoint and the current president of Kuala Lumpur Metropolitan University College, Dato' Idrus can now add the honour of being the first owner of this gorgeous Aston Martin Vantage Liquid Crimson to his long list of achievements. Named after its 'liquid-like' Burgundy red exterior hue, its black slatted front grille up front is further topped off with other similarly dark exterior accents — that includes black painted mirror caps, roof panel, window surround finisher, rear diffuser insert and blades — which comes as part of the optional black exterior pack.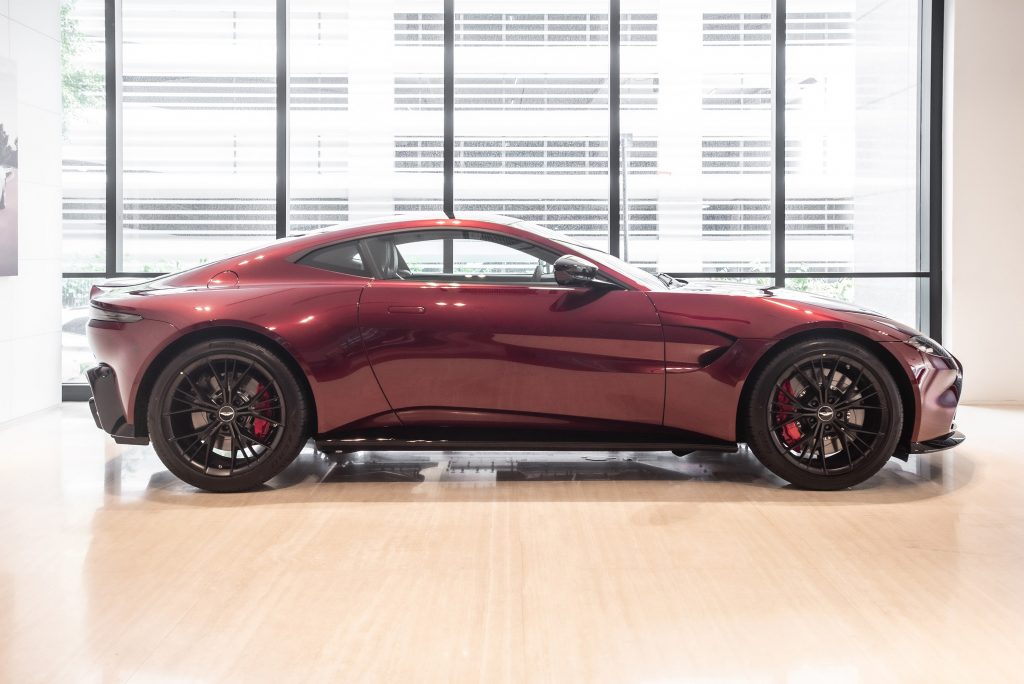 Also coming in black on this first vaned grille Vantage to land locally are its winged Aston Martin exterior emblems, as well as its 20-inch Snowflake alloy wheels that are incidentally some 6.23 kg lighter than the standard cast items. Its interior too also comes primarily in black, with its Obsidian Black Caithness leather upholstery just being given that little bit of added pop by the sprinkling of Lords Red accents found within.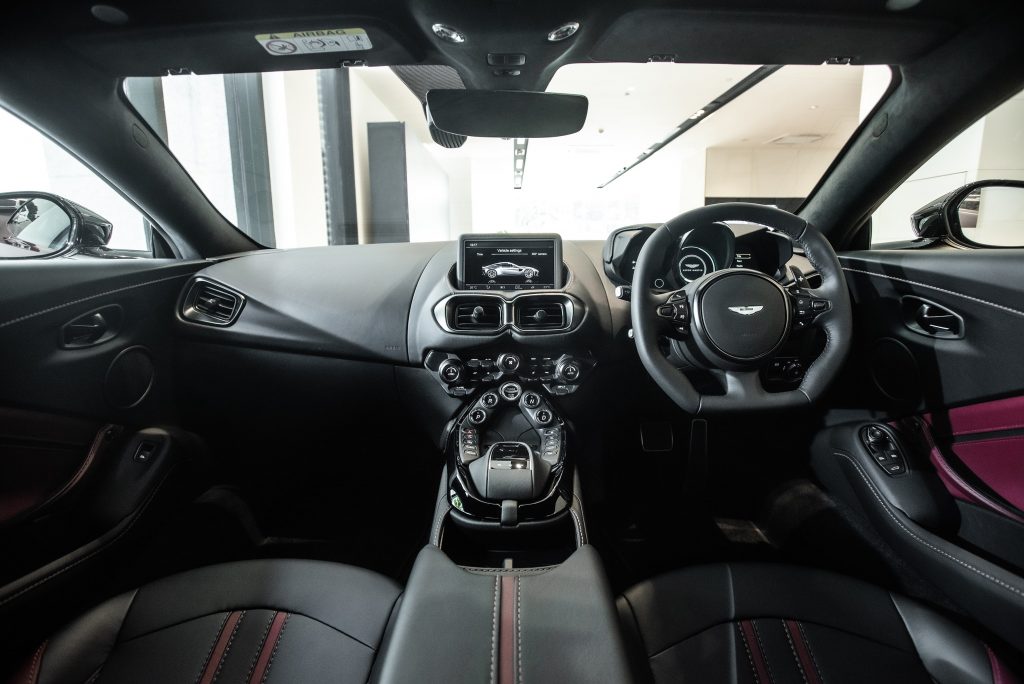 Coming with the same AMG-derived 510 PS 4.0 litre twin-turbo V8 and rear-mounted 8-speed ZF automatic gearbox, the aforementioned optional extras added to the Vantage Liquid Crimson has (rather unsurprisingly) bumped its retail price somewhat in comparison to its stock sibling. A bump that totalled RM 173,000 to be precise, as this particular Aston Martin landed locally bearing a pre-tax price tag of RM 851,000.00.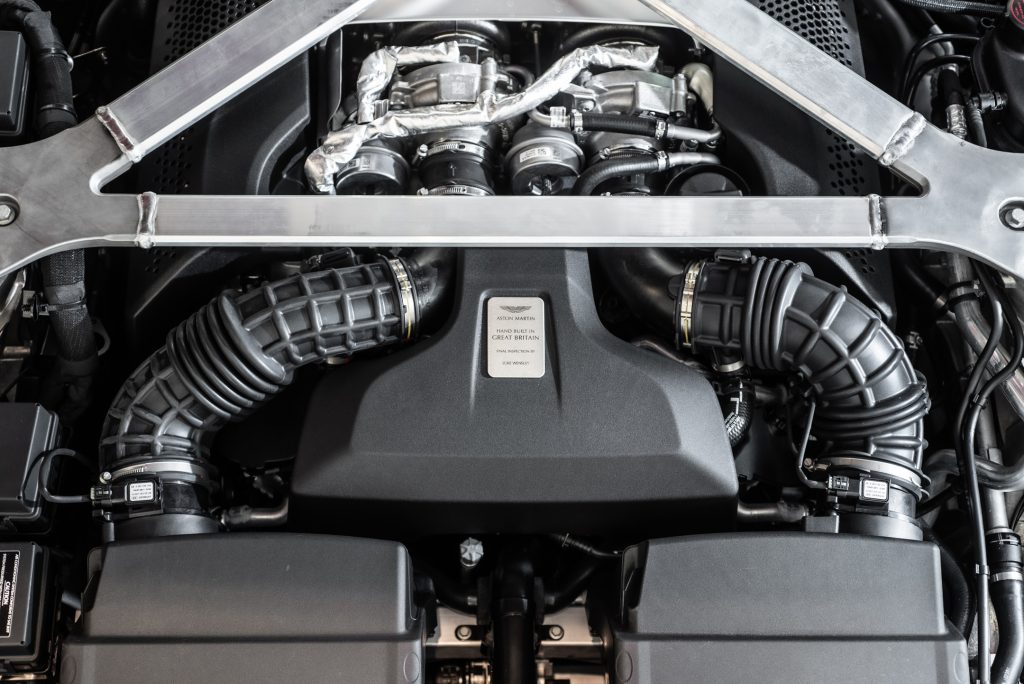 For those however who have the cash to spare now and feel like getting in on the vaned grille Vantage action, Aston Martin Kuala Lumpur has confirmed that there are another 2 units within this highly personalised series that will be arriving on our shores soon for retail. Subsequent orders though will entail a minimum waiting period of 8 months.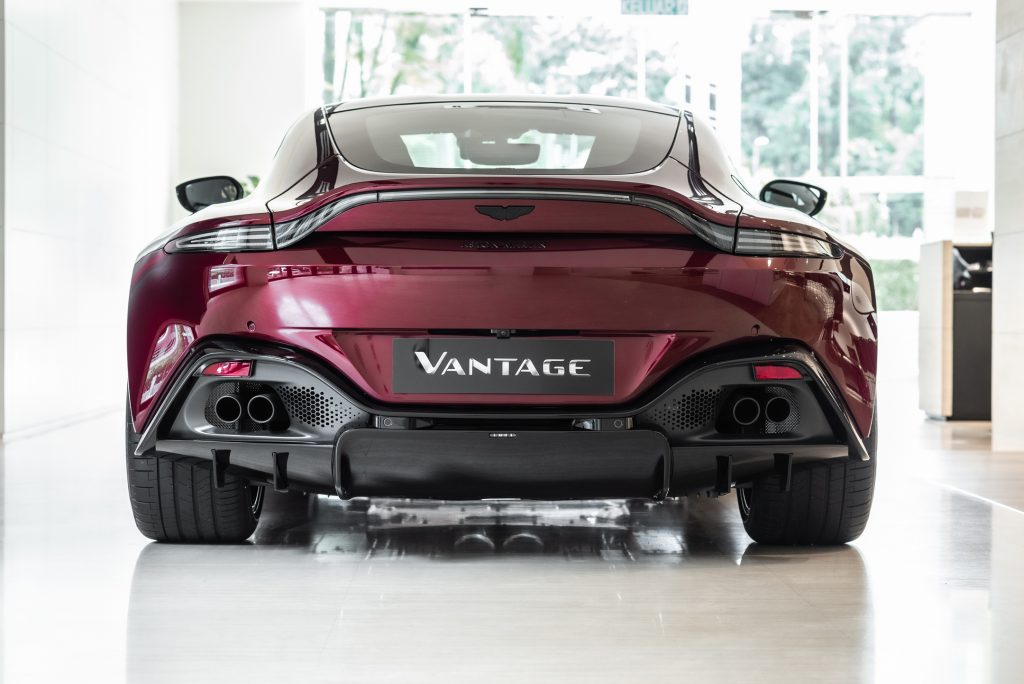 PRESS RELEASE: Aston Martin Kuala Lumpur introduces the customized unit – Aston Martin Vantage in Liquid Crimson. It is the first Vantage with the new optional front grille in Malaysia. In 2020, Aston Martin announced the new grille style to celebrate the 70th anniversary of the Vantage nameplate. The "Vaned" grille, seen on many legendary Aston Martins, has become a design feature of the marque and is now available for Vantage. 
The vaned front grille offers a softer and more refined front-end choice in comparison to the standard aggressive and muscular Vantage design that Aston Martin Kuala Lumpur launched in 2018. Featuring five horizontal vanes, it also includes a more subtle bumper and splitter design to work in harmony with the new vaned front grille. The vaned front grille can be specified in either of the two colour options; Silver or Black, to perfectly complement the aesthetic and match the other trim choices available on the exterior of the Vantage models.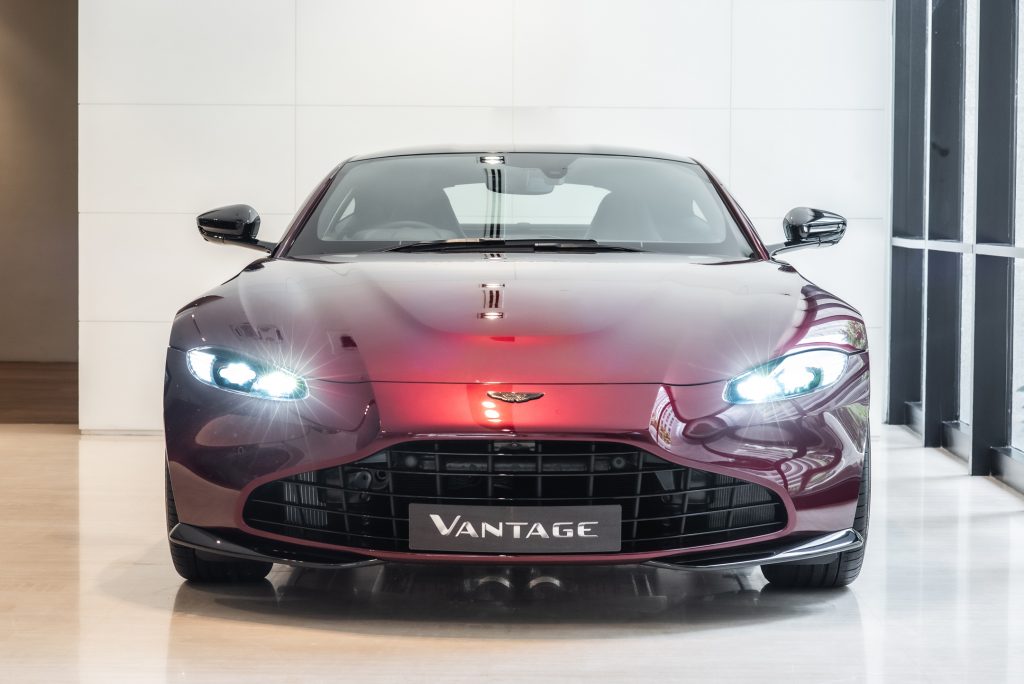 Aside from the new front grille, Aston Martin Vantage Liquid Crimson also features the newly introduced options by Aston Martin Lagonda this year – with the Black Wings Badges and the 20" Snowflake Wheel. The new wheels are 6.23kg lighter than the standard cast wheels. Added with the exterior black package (black painted front grille, mirror caps, roof panel, window surround finisher, rear diffuser Insert and blades), it injects an extra boost of energy to its sportiness.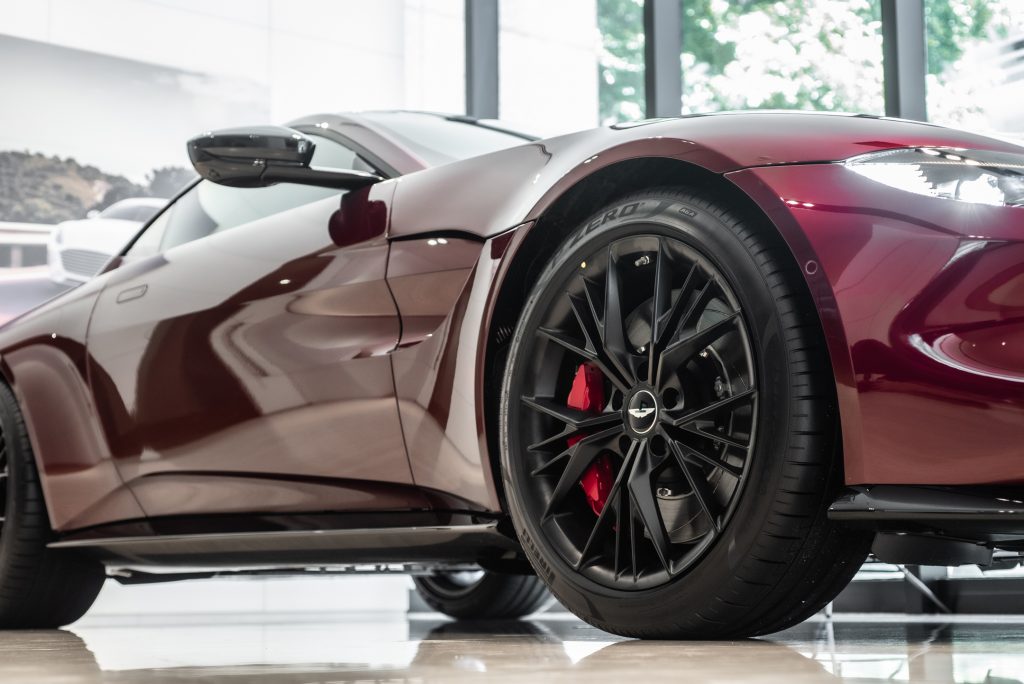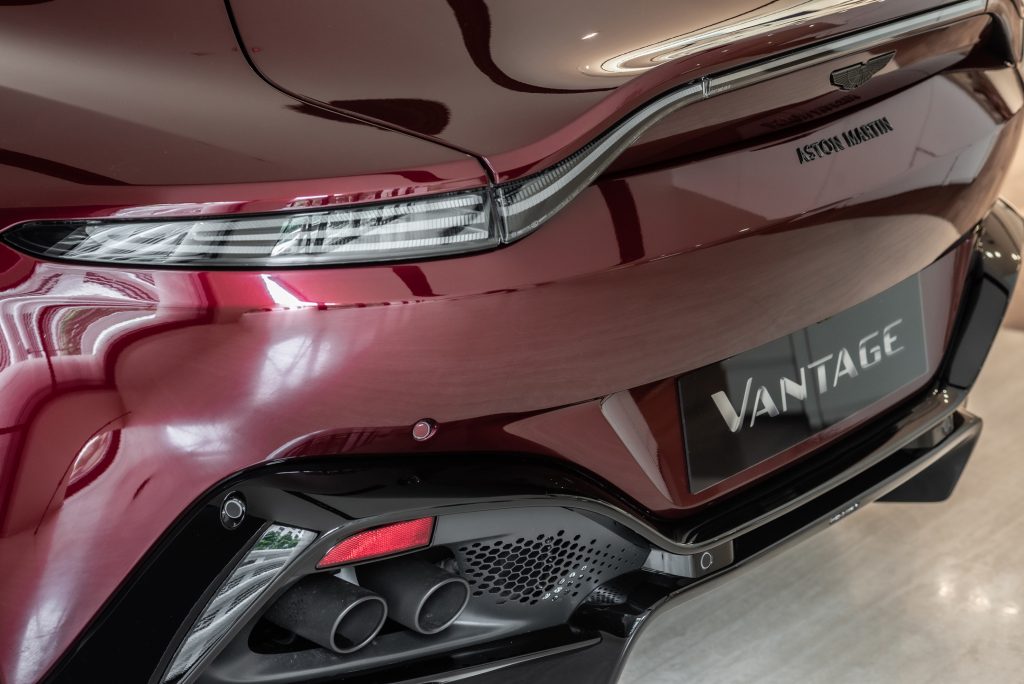 The exterior paint colour, Liquid Crimson, deep and luxurious, emphasising the passion behind the Aston Martin brand. The liquid-like quality of this lustrous colour highlights every body feature, accentuates every line and flatters every curve with an exuberant dynamism that makes you want to get in and drive. 
Aston Martin is renowned for its leather and Vantage Liquid Crimson's interior features the Caithness leather. Caithness leather is a very high-end, soft and natural product choice to create a luxury interior. The key to this luxury feel is milling which is a softening process when manufacturing leather – the longer the leather is milled, the softer and more luxurious the leather will feel.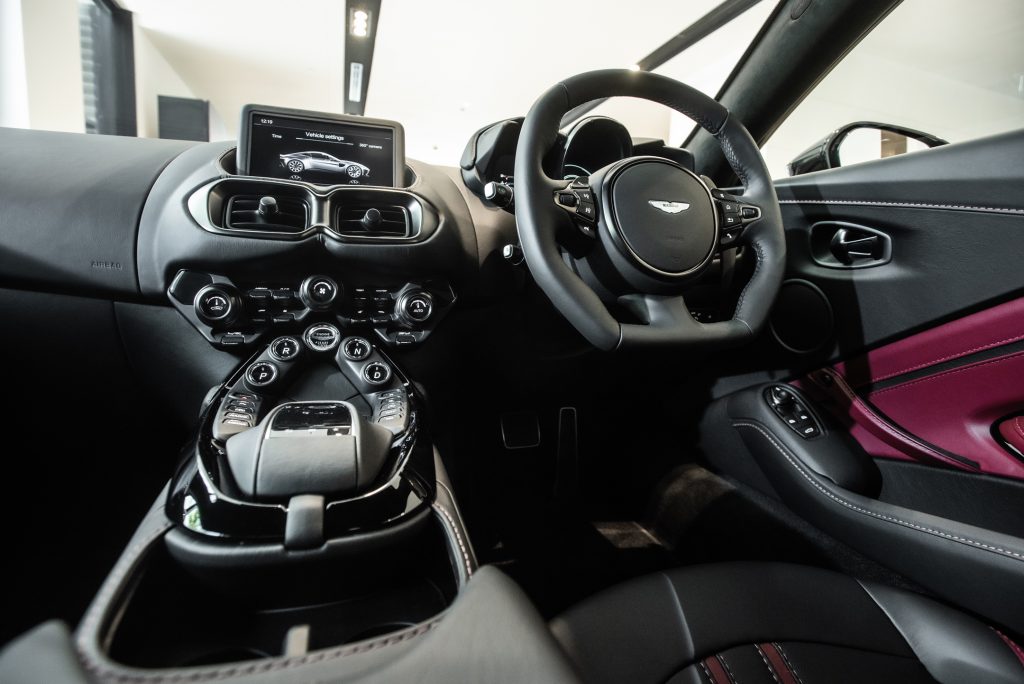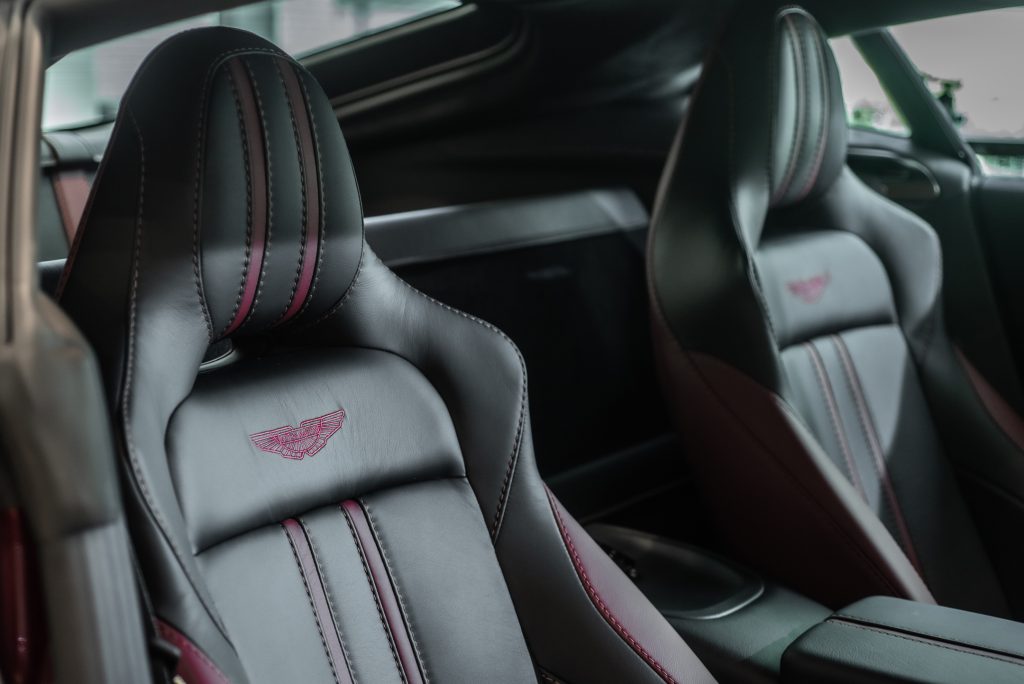 The leathers are available in either monotone or duotone split pattern. Vantage Liquid Crimson's interior features duotone environment, with the combination of Obsidian Black and Lords Red. It highlights the beautiful curves of Vantage's interior environment. 
A mix of exterior black package with luxurious exterior paint colour and interior finishing, Aston Martin Vantage Liquid Crimson is customised for the perfect blend between luxury and performance. 
This customized unit was sold immediately after arrival in Malaysia which will be owned by the founder of several educational institutions – Dato' Idrus Bin Mohd Satha. 
Aston Martin Vantage is available from the base price of RM 678,000.00, while Aston Martin Vantage Liquid Crimson priced from RM 851,000.00 (both price stated excluding duties and taxes). There is another 2 units of highly personalised Vantage vaned grille series which will be arriving soon for retail. Subsequently, there will be a minimum waiting period of 8 months.