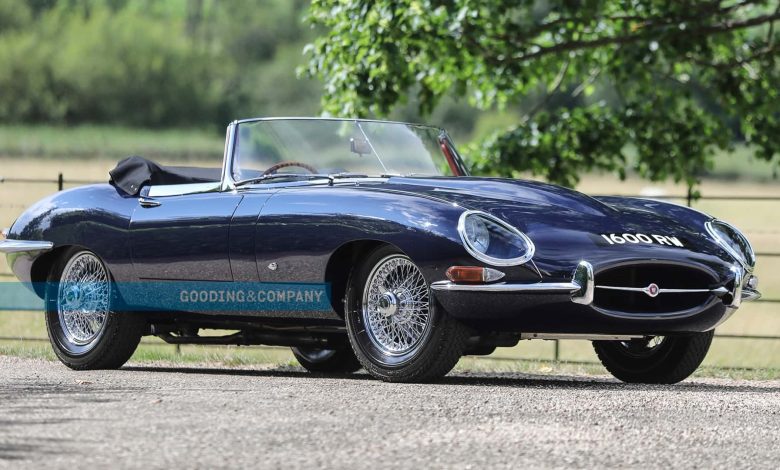 The first Jaguar E-Type to ever be sold to a customer recently went under the hammer for RM 5.3 million. 
A new auction record for Jaguar E-Types has recently been set, with this particular Indigo Blue 1961 Series 1 roadster eventually selling for an astounding £911,250 (RM 5.3 million) when the hammer was finally dropped on it. 
Though despite its record-shattering price, this particular sleek old cat was apparently guided to sell for even more. After all, it will not be every day that you'll get the chance to buy the first E-Type ever sold.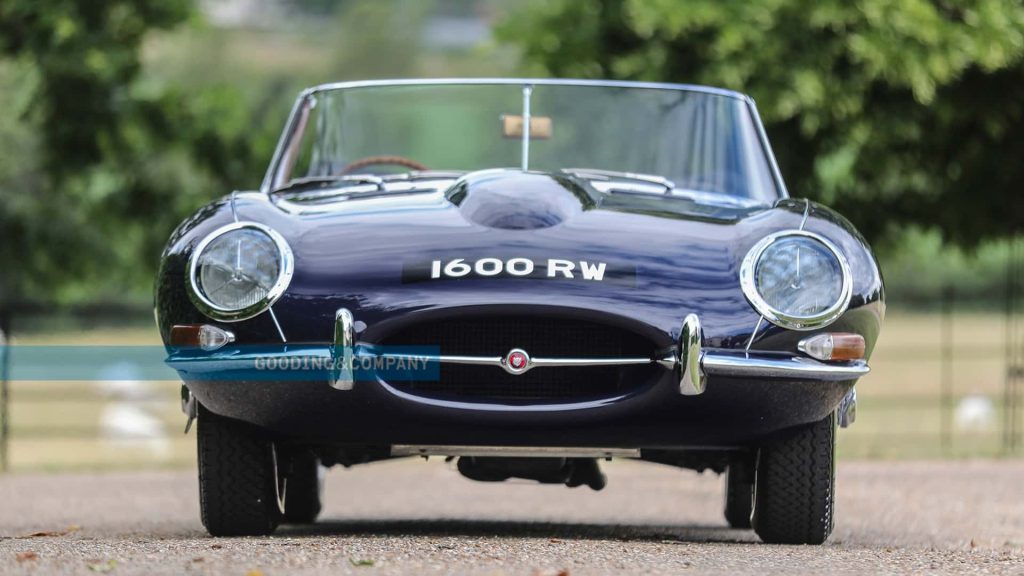 Yes you read that right, this 1961 Series 1 roadster was the first ever Jaguar E-Type to be delivered to a customer. It was also fourth ever production E-Type. And if that still isn't already enough provenance, the first owner of this particularly sleek cat was none other than ex-Jaguar LeMans team boss and turned CEO Frank England too. 
Mr. England got to be the first in line for the E-Type because, apart from his motorsports role at Jaguar, he was also the company's assistant managing director at the time of the launch of this sports car. And as it fell to him to hand pick the select few first customers for this revolutionary sports car, right as the automaker was making the first two road-going prototypes for internal testing, he just allocated the next production-spec right-hand-drive Roadster to himself. So just as simple as that, it therefore made this car the first one that was sold to a customer.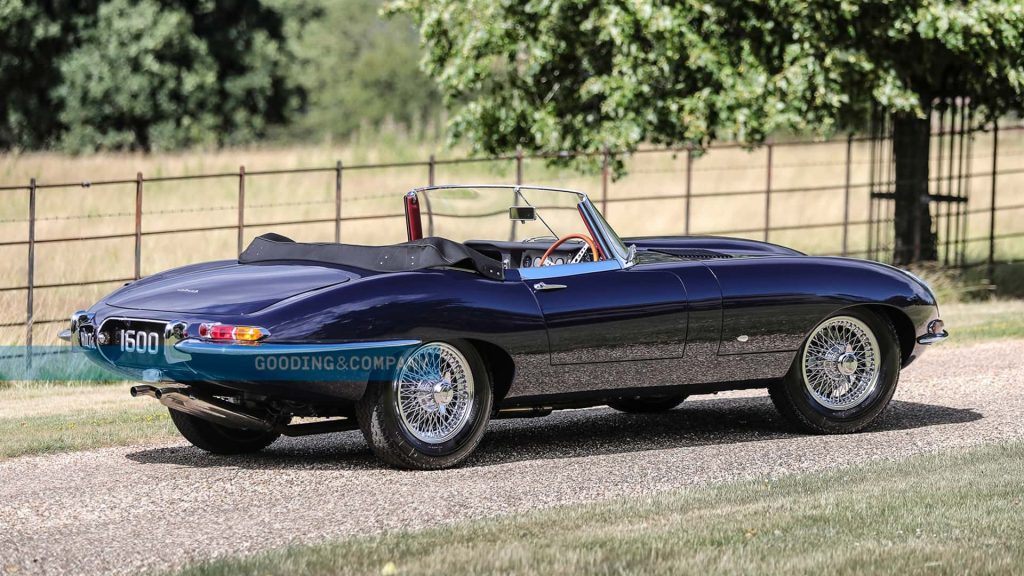 This particular Jag had lead a rather busy life during its early years, as Mr. England was rather generous in frequently loaning his personal E-Type out for press and publicity events. Mr. Englands role at Jaguar too meant that this sleek roadster was also a frequent sight in various racing paddocks, with supposedly even a certain Graham Hill was apparently photographed with this very car
Its later years however weren't to be so busy, with this once-stunning sports car eventually being left to deteriorate in a disassembled state from 1975 to 2002. Fortunately however, a change of ownership for this E-Type in 2002 soon saw this old cat undergo a multi-year restoration to its former glory.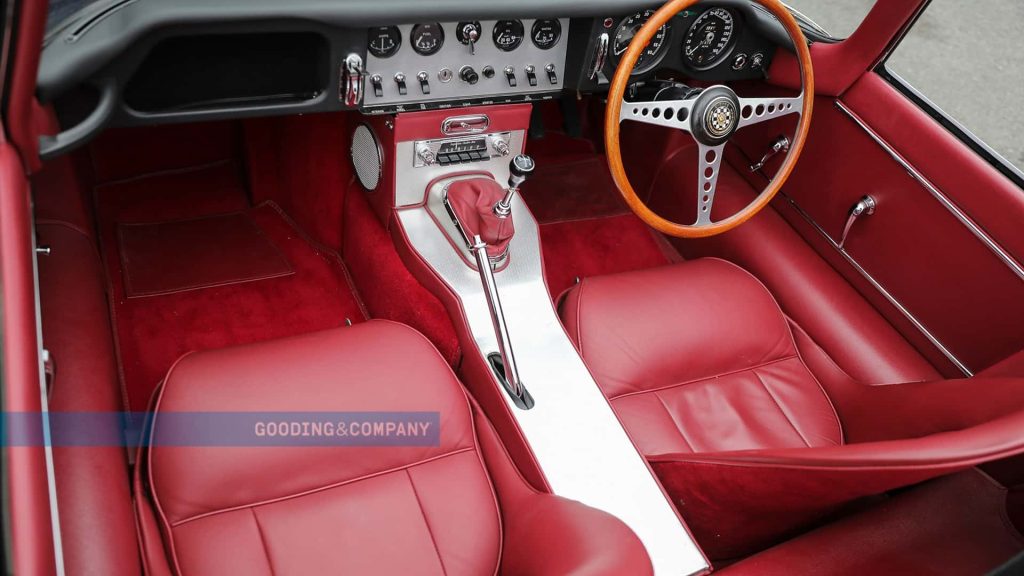 Performed by Shropshire-based Jaguar specialists Classic Motor Cars Ltd, highlights of this concours level restoration included a full respray to its as-delivered Indigo Blue exterior hue and a full refresh of its original ox blood interior. The original numbers-matching engine was also fully rejuvenated too, and now lies under a new bonnet that was remanufactured to original specifications.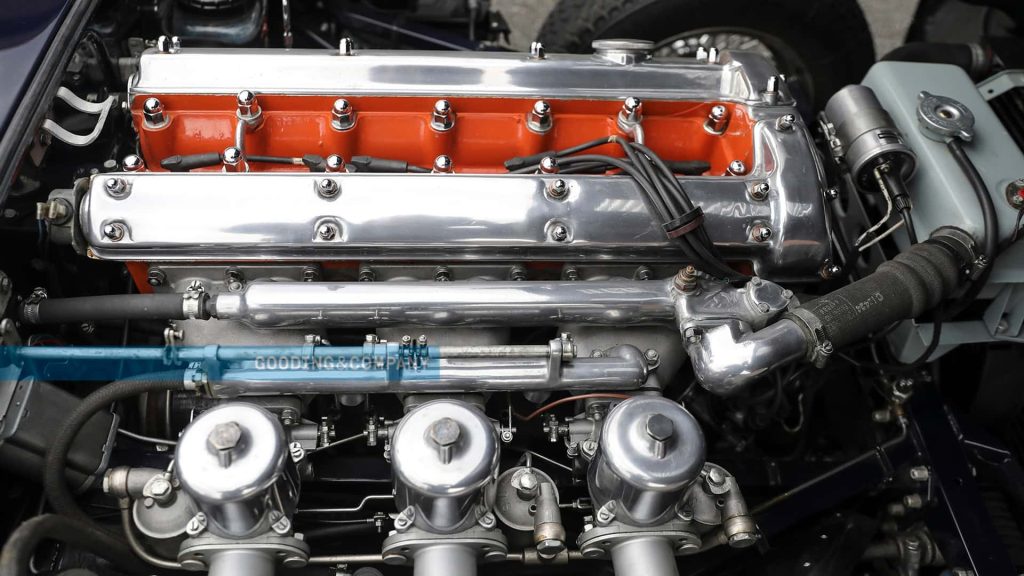 Following its restoration, this very Jaguar won the Feline Finesse Award at the 2018 Goodwood Festival of Speed. And in March 2021 meanwhile, this old cat also took part in a ceremonial drive to commemorate the 60th anniversary of the E-Type's launch at the 1961 Geneva Motor Show.