Automotive
News
Xiaomi Confirms Its EV Ambitions With $10 Billion Investment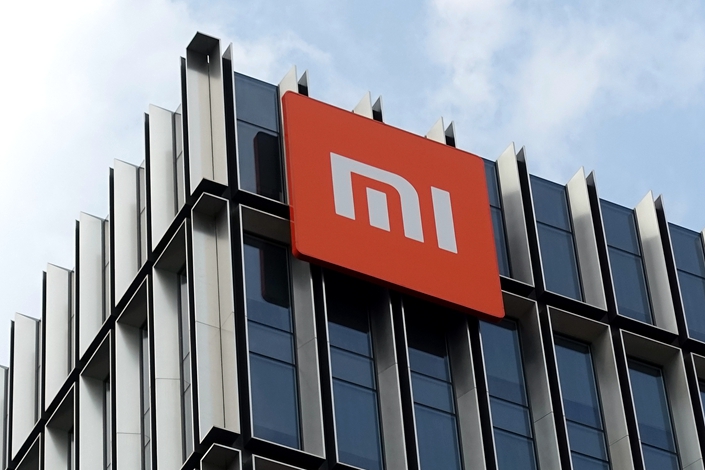 Xiaomi is planning making a big splash into the auto industry courtesy of some deep pockets. 
Get ready to see Xiaomi-branded EVs on the road some time in the near future, as the Chinese tech giant has recently formally entered the automotive industry with its new smart electric vehicle business.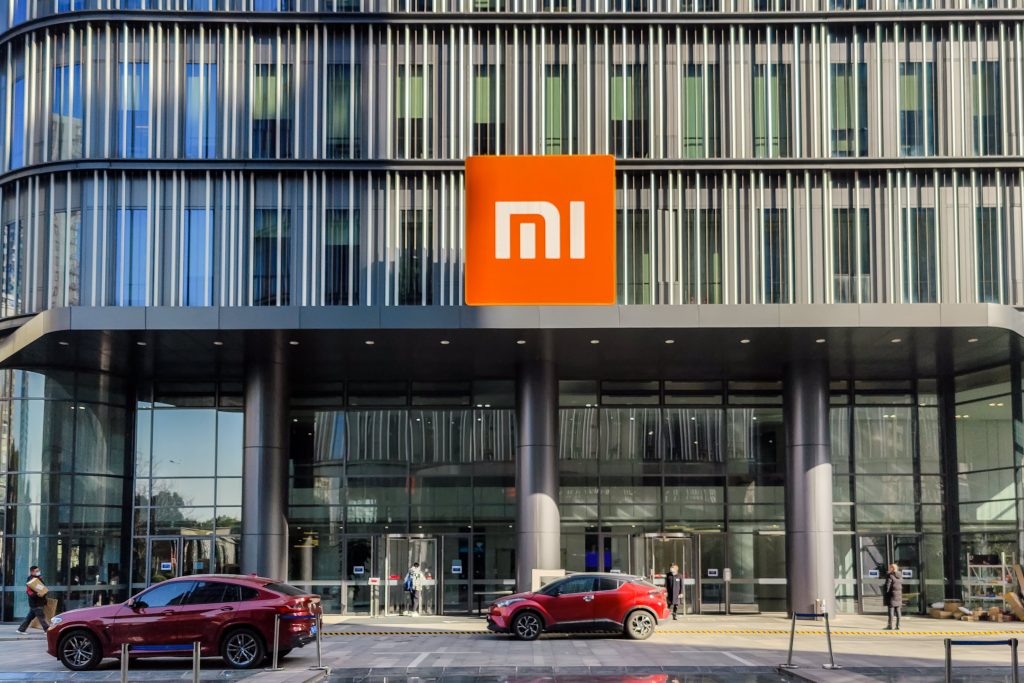 Announced recently in a filing with the Hong Kong stock exchange, the consumer electronics company is set to initially invest 10 billion yuan (RM 6.32 billion) into this new wholly-owned subsidiary, with a total investment goal of US$10 billion (RM 41 billion) over the next ten years. Xiaomi CEO Lei Jun is also set to serve as CEO of this smart EV unit.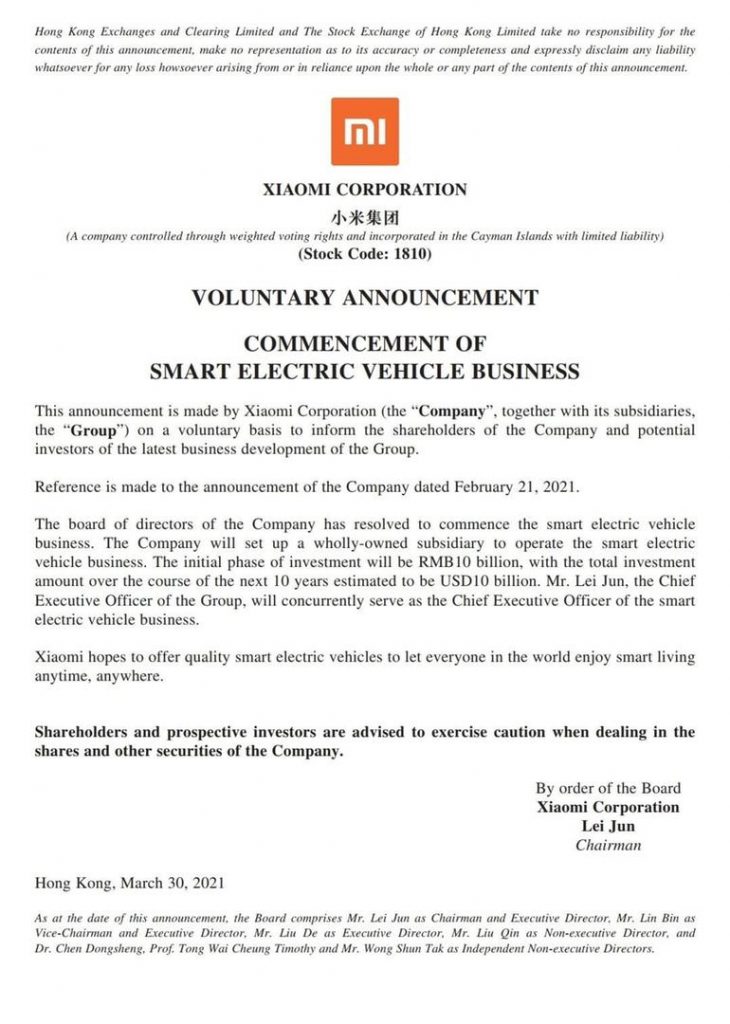 Delving a bit deeper into the financial aspect of this new startup, it is reported that the Chinese smartphone giant aims to contribute about 60% of the envisioned investment and plans to raise the rest of the funds by itself when required. This is because Xiaomi apparently does not currently plan to invite outside investors into this project, as the company aims to take full control of its auto production business. 
Having said that, it was previously reported that the Chinese smartphone maker is currently in talks with Great Wall Motor to kickstart its EV ambitions. Set to utilise the Baoding-based auto conglomerate's engineering expertise as well as one of its factories to produce these cars, this upcoming Xiaomi electric car has been said to be targeted for launch sometime in 2023. 
As for the EVs Xiaomi intends to produced, it is reported that it will be positioned more towards the mass market, which in line with the broader positioning of its electronics products. Furthermore, these own-brand electric cars will supposedly have the capability to connect to other devices in within Xiaomi's wide-ranging product ecosystem.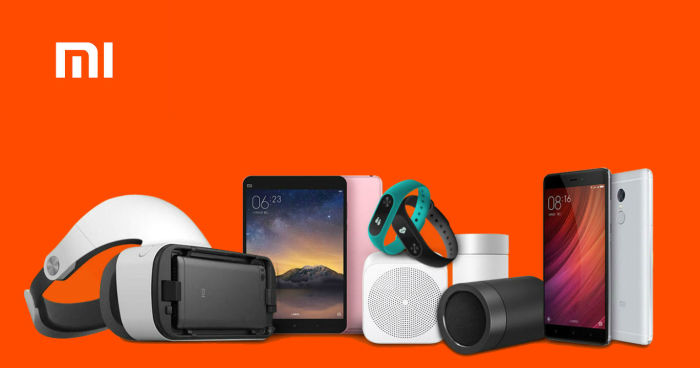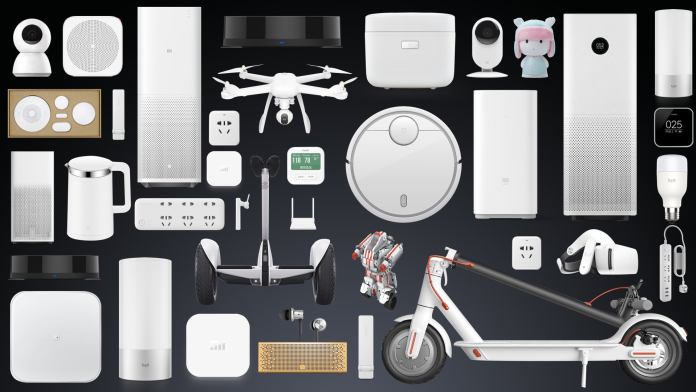 Now to those unfamiliar with Xiaomi, they are one the world's largest smartphone makers that occupies a global smartphone market share of roughly 10% in recent times. Aside from smartphones however, the Chinese consumer electronics giant also produces various other internet-connected devices fitness trackers and smart watches, to scooters and rice cookers. 
Plans by Xiaomi to branch out into the EV sector comes amidst its concerted efforts to diversify its revenue streams from the smartphone business that currently accounts for the bulk of its income, but carries razor-thin profit margins. Rising costs from the recent global chip shortage has eaten into its profits and quarterly revenue, which fell below market estimates.
Speaking at an event in Beijing, Xiaomi CEO Lei Jun had stated that he is fully aware of the risks inherent to the auto production business and 'that this will take at least three to five years with tens of billions of investment'. "We have a deep pocket for this project," added a confident Lei.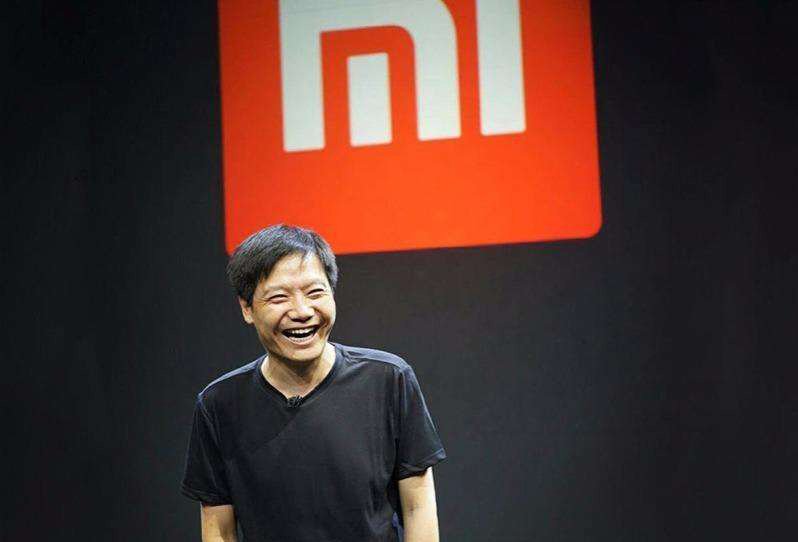 It therefore remains to be seen then as to whether Xiaomi can succeed where the likes of Apple have thus far failed. Seeing however that other consumer electronics companies like Baidu, Huawei and even Sony making plans to enter the auto industry, it can nevertheless be said that it really won't be long before a time where the cars on the road will be of the same brand as the phone in our pockets.