Automotive
News
Volkswagen Is Ramping Up Efforts For Global EV Production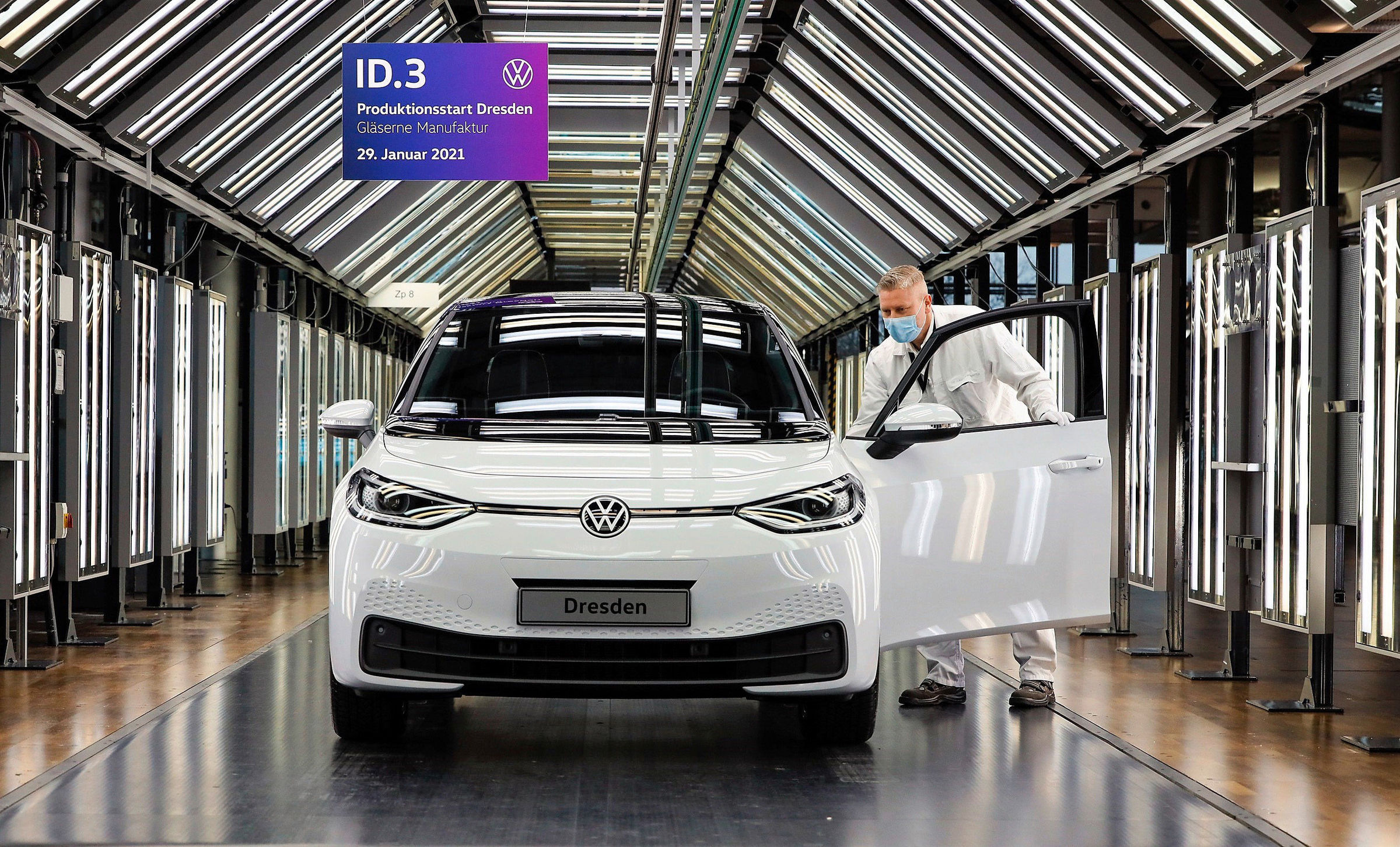 There might be a new leader in the EV race as Volkswagen expands its electrification endeavours internationally. 
Ask anyone out there about electric cars and the brand that most probably come to their minds first will be Tesla. This is not by accident of course as this particular American EV automaker has widely been credited with doing the most to kick-start the EV revolution that is now the current big topic in the auto industry of today. 
However, while Tesla may have had a healthy head start in this electric car game, most major manufacturers have since hopped onto all-electric bandwagon and are starting to dip its fingers into this large, yet largely untapped, pie. Moreover, it just so happens that most prolific automakers to be flexing its newly acquired EV clout incidentally also belong to one of the largest in the world: Volkswagen.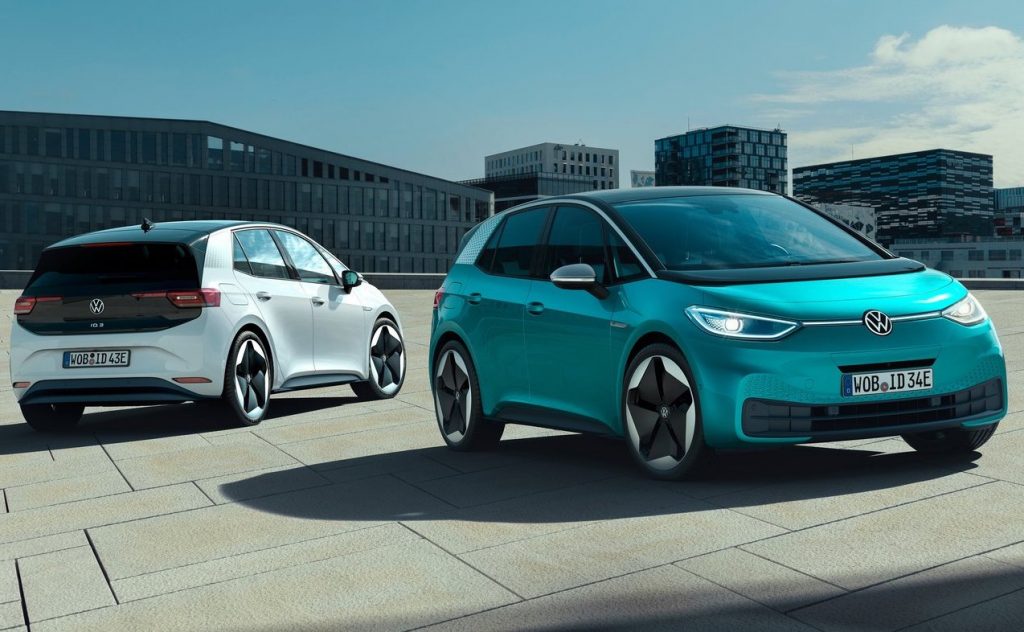 Granted, the entire Volkswagen Group has been slowly but surely ramping up its electrification offensive. Audi for instance has been experience strong sales with the e-tron e-SUV. Porsche meanwhile had seen its Taycan nearly outsell its 718 range of Caymans and Boxsters last year, with over 20,000 of these all-electric in the hands of new owners already.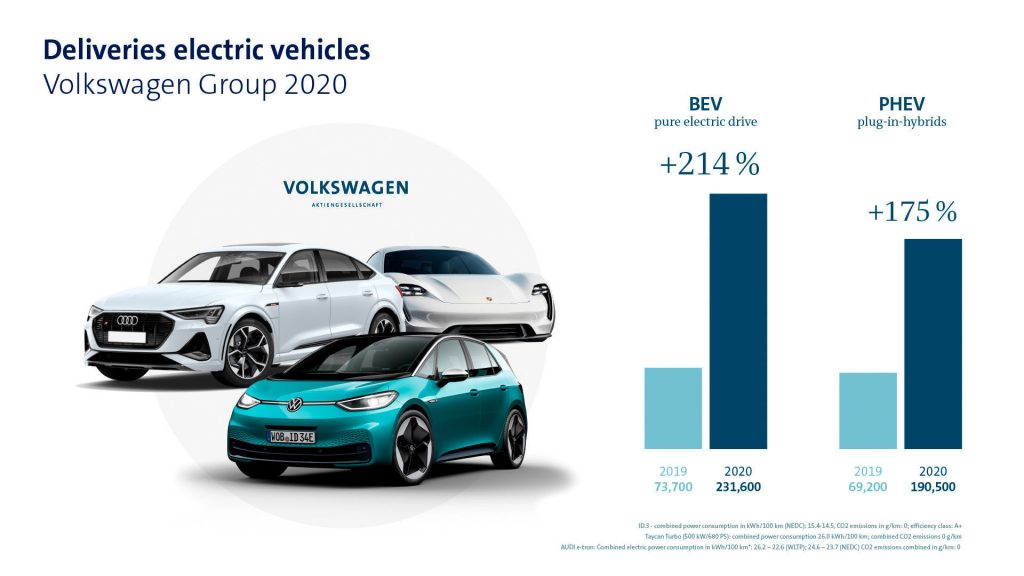 As for Volkswagen themselves though, while they have seen reasonable sales figures from its electrified variants of its normal lineup like the e-Golf and the e-Up, its all-new, all-electric ID.3 though that just officially started production has been an unprecedented sales success for the company. Not only has 56,000+ units of this new EV been sold in Europe alone, but this particular VW has earned the accolade as the best selling car, regardless of powertrain, in Europe for the last month.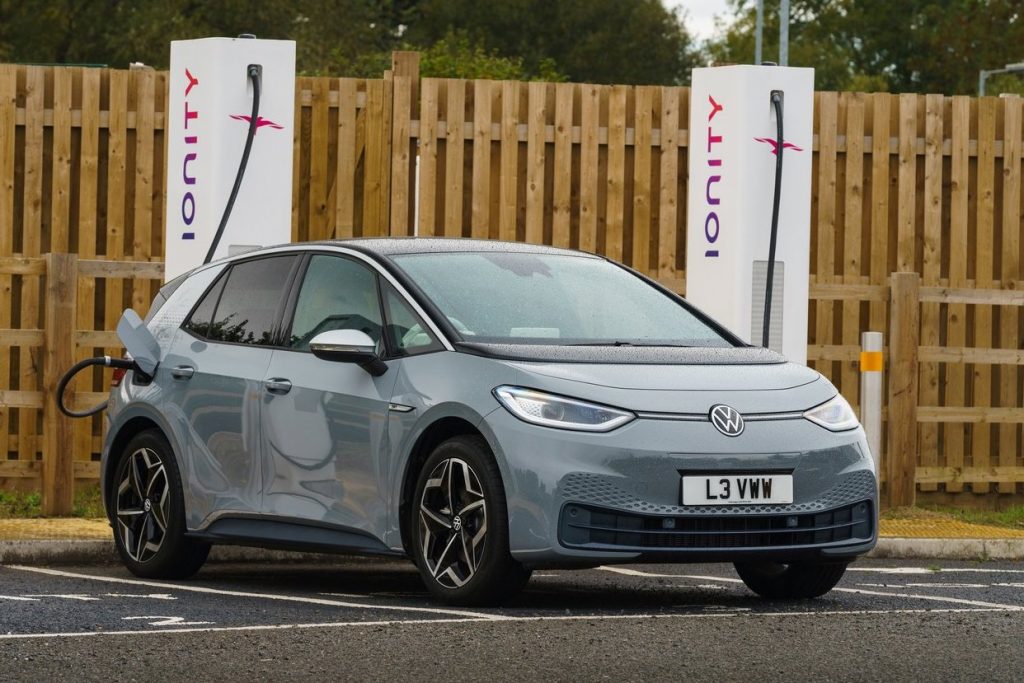 Furthermore, the automaker, who's name literally means peoples' car, is eyeing not only for European EV domination, but is seeking to expand its electric car production globally too. In fact, Volkswagen is aiming to have roughly 1 million EVs rolling out of its production lines in the near future. 
In order achieve this ambitious target, Volkswagen has invested heavily in converting its factories from the manufacture of conventionally powered vehicles to EV production. Its Transparent Factory in Dresden for example that once used to produce the Phaeton and Bentley Continental Flying Spur, has now been retooled to churn out 35 ID.3 EVs every single day.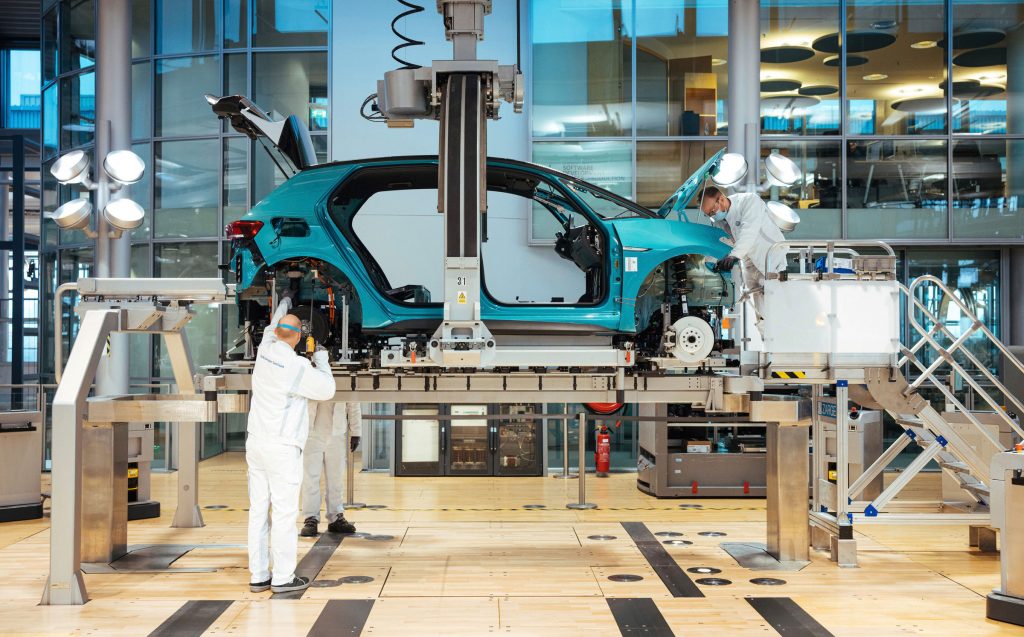 Volkswagen's Zwickau plant has also undergone a full transformation to become a fully electric production site, with over 800 ID.3 and ID.4 models currently being produced there every working day. Plans are afoot too for future MEB-based Audi and Cupra models to be produced over there, hence bumping up the expected peak number of EVs to roll out of Zwickau alone in a year to be 330,000 new cars. 
While 330,000 new cars rolling off a single production plant may boggle the mind, this is actually nothing when compared to VW's two new Chinese factories in Anting and Foshan. Brought up to series production within a lightning fast two years, each of these manufacturing sites has a maximum production capacity of 300,000 units per year and have already begun rolling out the new (and currently China-exclusive) Volkswagen ID.4 CROZZ and ID.4 X e-SUVs since mid-December last year.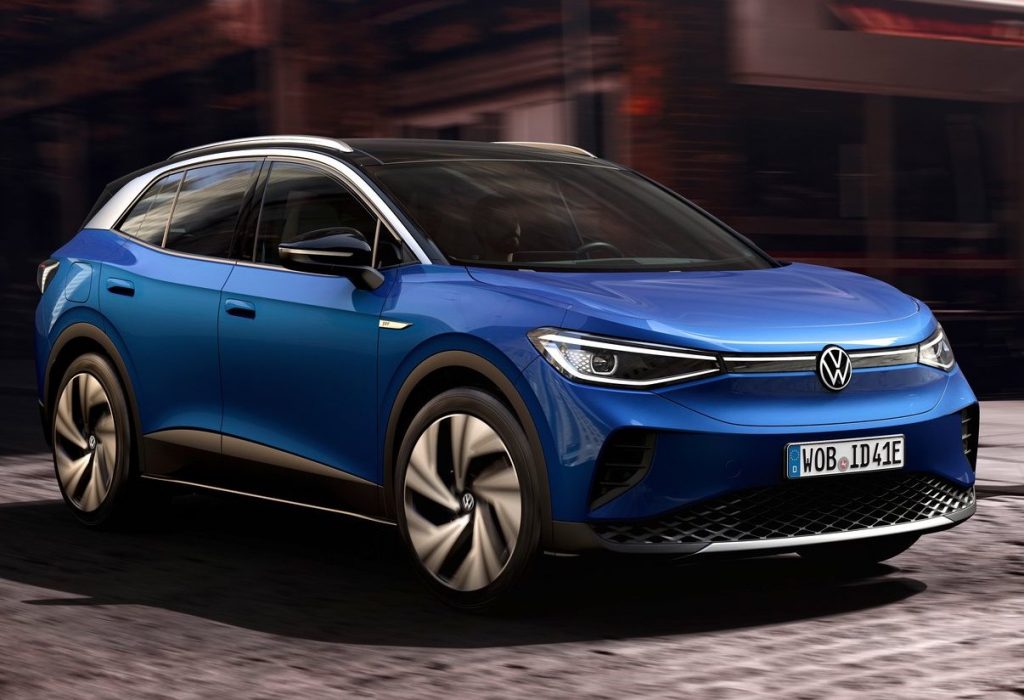 Looking forward into the near future, Volkswagen has hopes to further its global EV ambitions with the arrival of the ID.4 SUV, as well as another ID. model to be launched later this year. These new cars will also most likely be produced in the more locations as VW ramps up its conversion of other factories worldwide to meet the increasing demand for its new electric vehicles.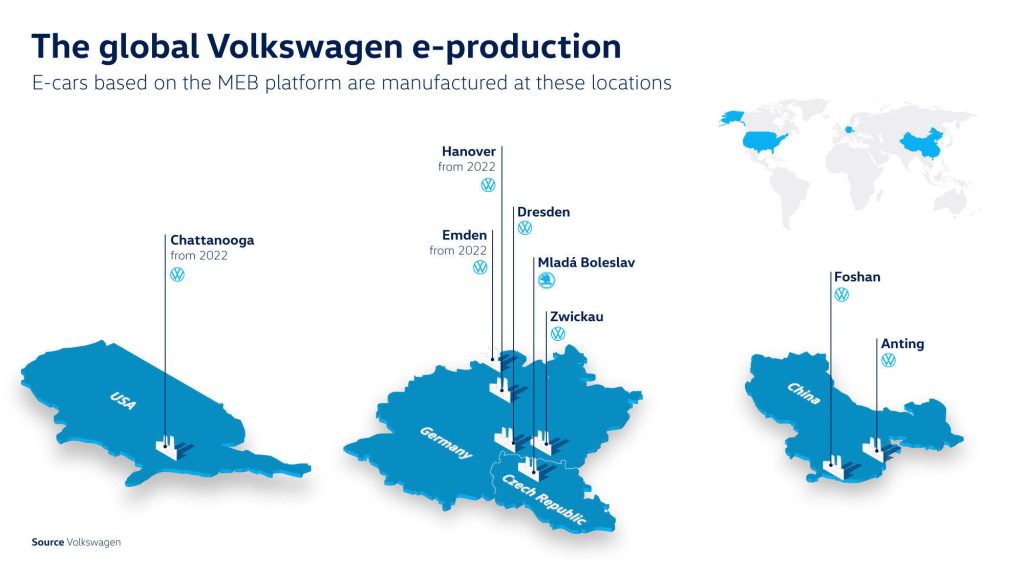 Having said that however, there has yet been any word about Volkswagen's local Pekan plant going electric any time soon. Considering however that VW has yet to bring any of its ID. models, or even hybrid variants to Malaysia for that matter, it is a sad fact that Malaysians will most likely be excluded from the German auto giant's EV revolution in the near (or even far) future.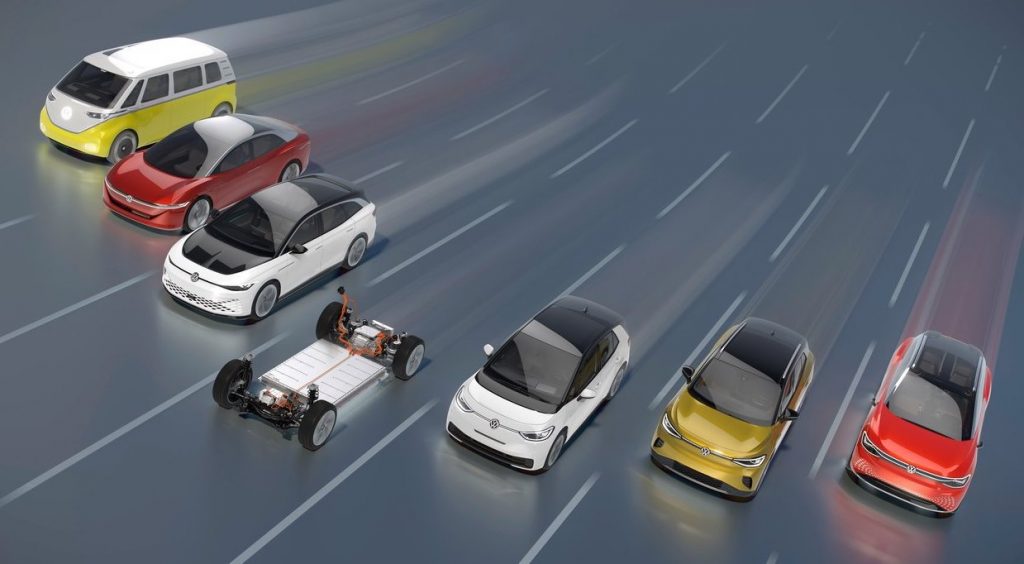 PRESS RELEASE: Volkswagen is working flat out to expand its global production network for electric cars – the start of ID.3 production at the Transparent Factory in Dresden is the latest example. An overview.
Volkswagen is energetically pushing ahead with its electric offensive in 2021 as well. The brand will soon start deliveries of the ID.4, the first all-electric SUV. This year will also witness the launch of another model in the ID. family to the market. As the number of models increase, so does the volume: after the brand delivered around 134,000 pure e-cars last year, further growth is planned for the coming years. The establishment of a global network for the production of electric vehicles plays a decisive role in this. "The Volkswagen brand is systematically continuing its e-offensive. In addition to new e-models, this also includes the transformation of the global production network. In this way, we are underpinning our ambitions to become a global leader in e-mobility," says Thomas Ulbrich, Member of the Board of Management for E-Mobility at the Volkswagen brand.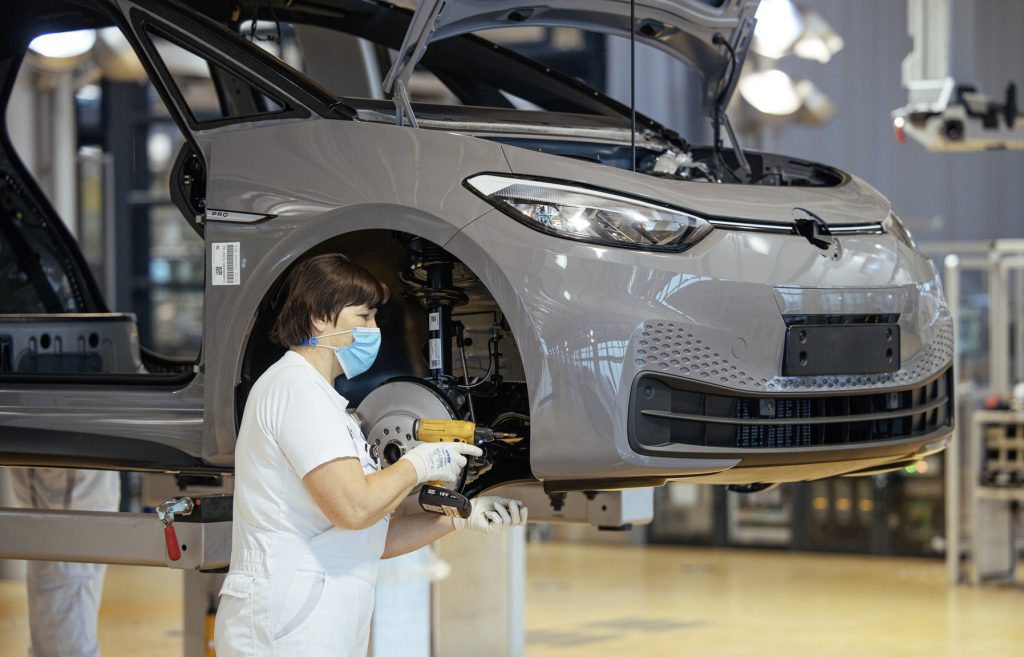 The latest example is the start of series production of the ID.3 at the Transparent Factory in Dresden. At the Saxon site, where the luxury Phaeton sedan, the Bentley Flying Spur and most recently the e-Golf previously rolled off the production line, 35 ID.3 vehicles will be produced every day from the end of January. The Transparent Factory will also be strengthened as a research and innovation site, driving innovative projects for late-stage deployment at major volume Volkswagen brand sites and offering visitors and guests a holistic experience of the ID. family.
Dresden is already the fourth location worldwide where the Volkswagen brand produces purely electric models based on the MEB architecture. And while Dresden is a relatively small site, the other MEB plants in Zwickau, Anting and Foshan (both in China) represent large volumes. The Zwickau plant was the first site to start MEB production at the end of 2019. The facility has completed a full transformation from 100% internal combustion to 100% electric. Production is currently being ramped up step by step, with around 800 all-electric ID.3 and ID.4 models currently being produced there per working day. Further electric models from Audi and Cupra will be added in the course of the year. As a pure e-car plant, Zwickau will be able to produce up to 1,500 vehicles per day or 330,000 vehicles per year at its peak.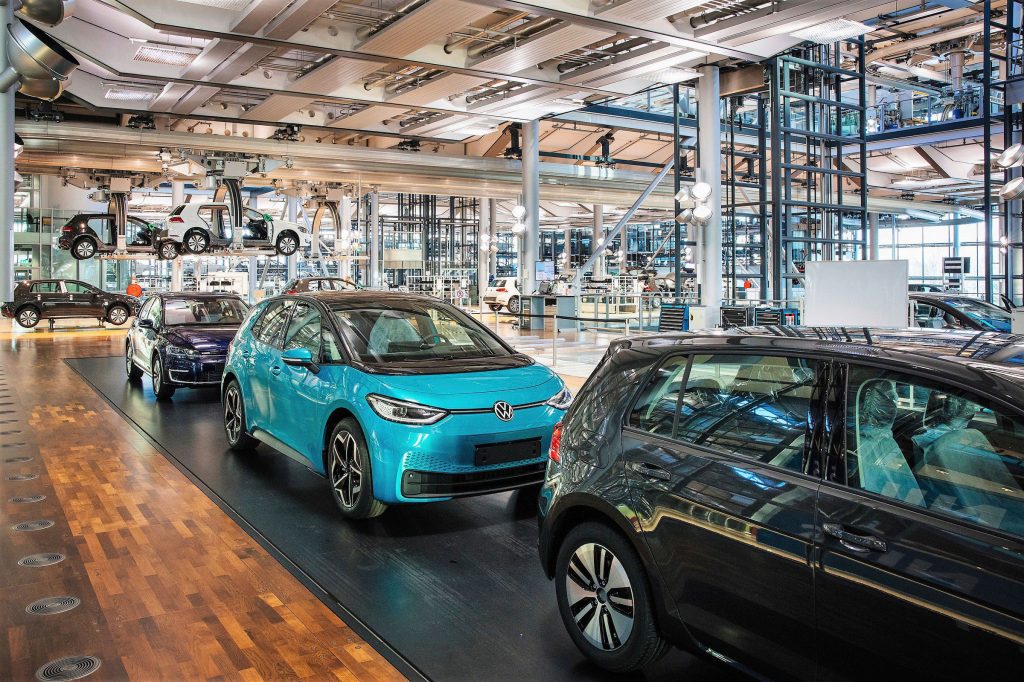 Anting, Volkswagen's first newly built MEB plant
In addition, towards the end of 2020, the Chinese sites in Anting and Foshan began producing the ID.4 CROZZ and ID.4 X MEB models. The plant in Anting is a pure e-car plant and the world's first newly built MEB plant by Volkswagen. In the future, the Foshan plant will be able to build both conventional models with combustion engines based on the MQB platform and purely electric MEB models on a shared production line. Both plants were fully brought up to series production within just two years and each has a maximum production capacity of 300,000 units per year.
Together, Volkswagen's four MEB plants in Zwickau, Anting, Foshan and Dresden have a maximum production capacity of more than 900,000 vehicles per year. Added to this is the ŠKODA plant in Mladá Boleslav, which has also already started MEB production. In the future, up to 350 all-electric ŠKODA ENYAQ iV vehicles will roll off the production line there every day. All MEB plants are still in the ramp-up phase. In the future, however, this production network will have a maximum production capacity of up to one million e-vehicles per year. And with Emden, Hanover and Chattanooga (USA), the next sites are already preparing for MEB production. The first vehicles are expected to roll off the production lines there next year.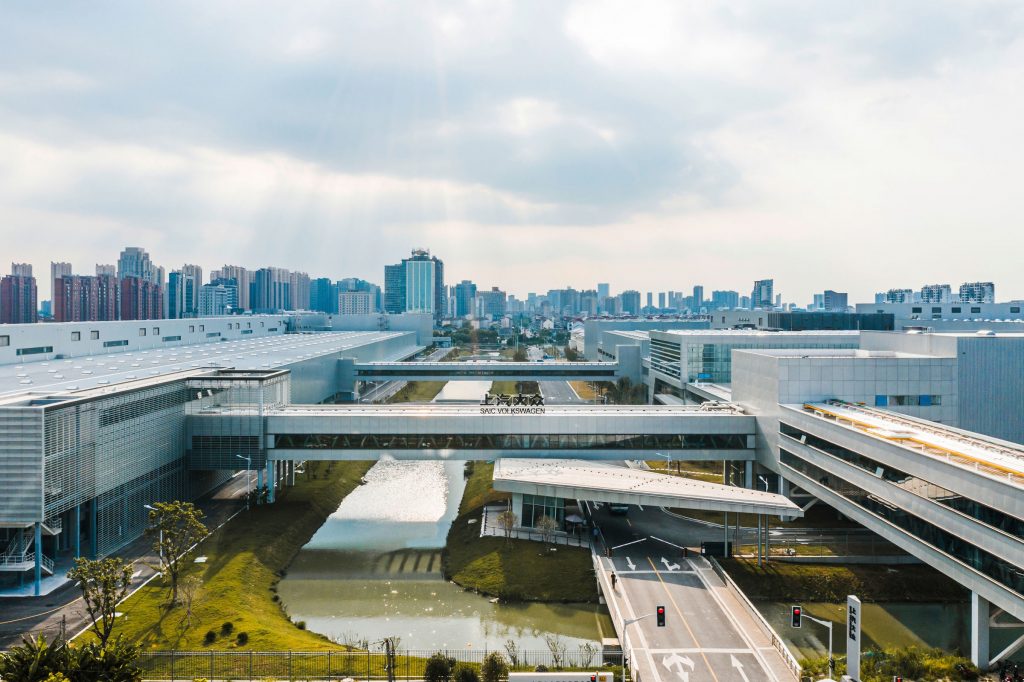 Central role played by Volkswagen Group Components
In addition to the vehicle-producing plants, Volkswagen Group Components plants are also repositioning themselves for e-mobility. The plant in Kassel, for example, supplies electric drives and platform parts for the MEB architecture. The MEB battery system is developed and manufactured at the Brunswick and Foshan sites. The core elements of electric motors – rotor and stator – are supplied from the Salzgitter components plant. And with the Center of Excellence Battery Cell (CoE), the Group-wide know-how for battery technology is also bundled in Salzgitter. This also includes manufacturing: Right next door, the first battery cell factory of the Northvolt Zwei joint venture will be built by 2024 in cooperation with the Swedish battery manufacturer Northvolt AB.