Used cars
Tesla EV Losing More Than RM110,000 In Just 2 Years
What will be the selling price of a Tesla in another 2 years
When the Malaysian electric car crazy first started there was a rush to bring in used and also new electric cars and Tesla models seemed to be the first and easiest electric vehicle to import in for eager Malaysians looking to join emission free motoring.
At the time, the Tesla Model 3 was priced by PEKEMA members at RM289,000 and it came with an 8 year battery warranty and a 4 year product warranty.
Then in early 2021 there was news from Reuters that Tesla was recalling more than 475,000 of its Model 3 and Model S electric cars to address rearview camera and trunk issues that increase the risk of crashing, this request was from the U.S. road safety regulator.
So, were Malaysian sold Tesla's covered by this recall? Or was it quietly ignored?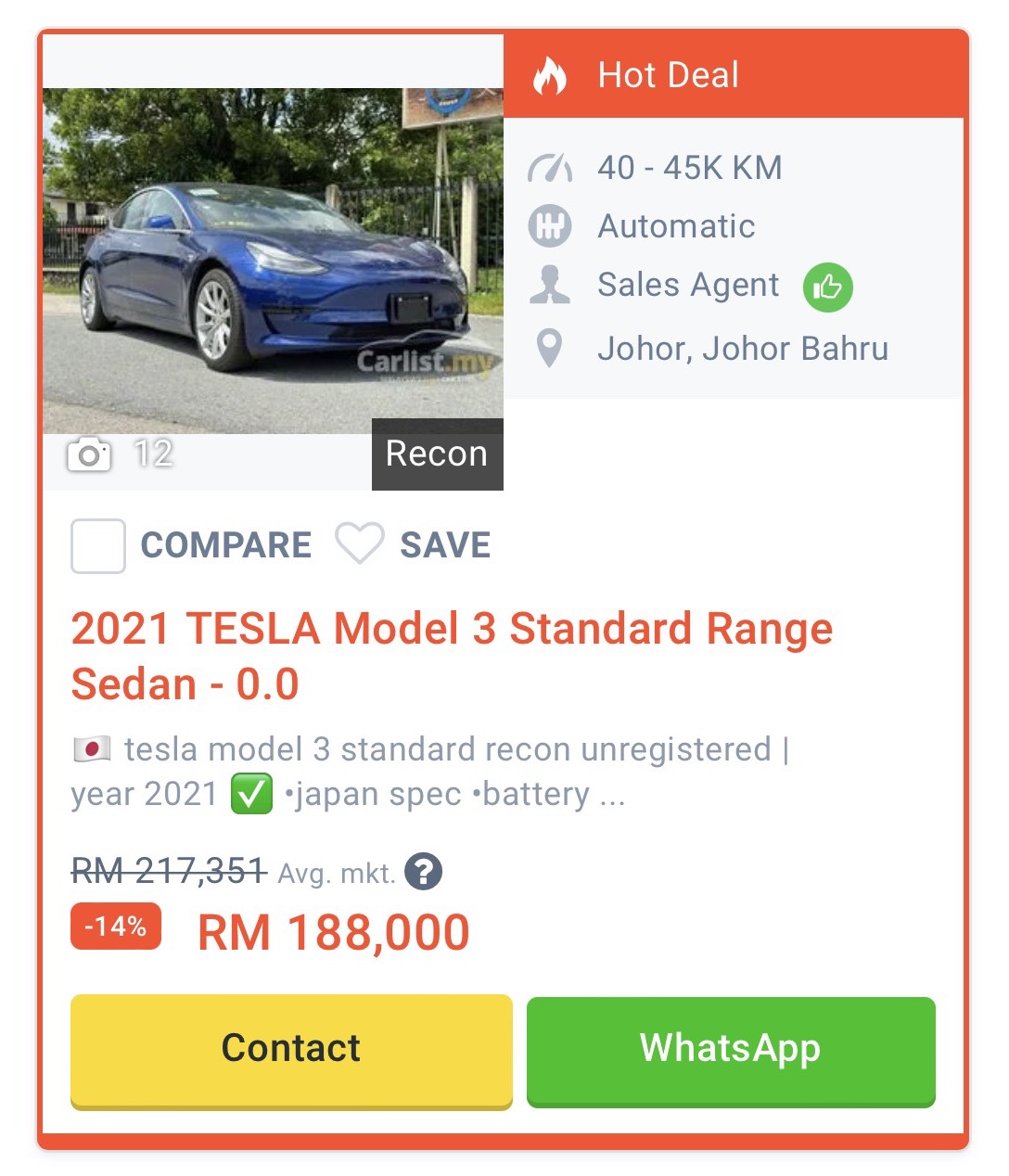 Meanwhile, the National Highway Traffic Safety Administration (NHTSA) had also discussed another issue with Tesla, while probing the company's driver assistant system.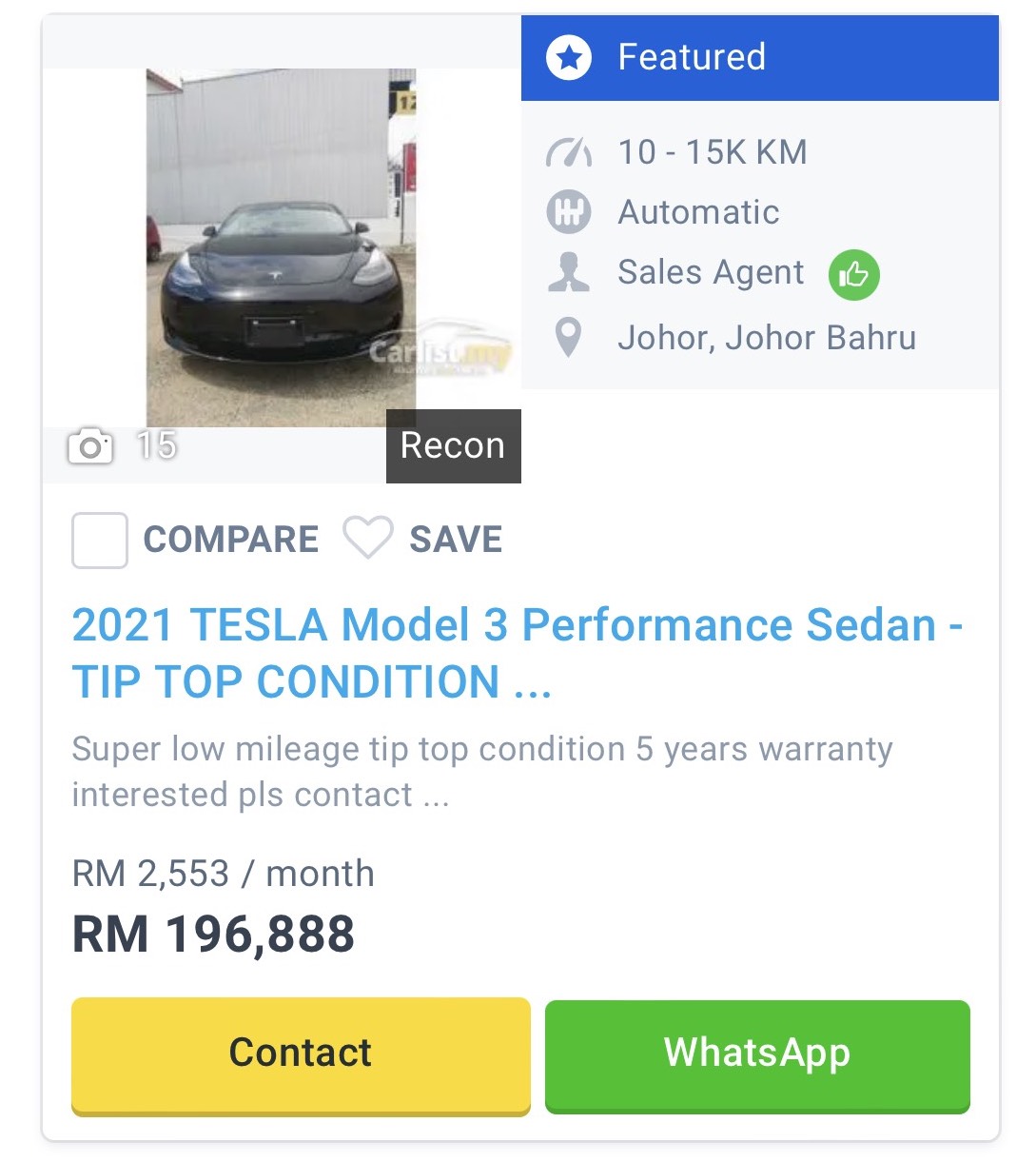 The model years affected in the recall range from 2014 to 2021, and the total number of recalled vehicles was almost equivalent to the half a million vehicles Tesla delivered. Some were in Malaysia and driven by unsuspecting owners.
In June the same year there was another recall for loose brake caliper bolts. A high safety issue recall. Malaysian owners how?
This followed a week later with 285,000 Tesla's being recalled (of which 35,665 units were the Tesla Model 3) for cruise control issues. Malaysian owners how?
Then in February 2023, there was a major global recall on 360,000 Tesla's for an issue with their self-driving software, which is a favorite feature with Malaysians.
So, right now we have a good number of Tesla cars on our Malaysian roads and just weeks ago Tesla officially announced its arrival in Malaysia, but made a testament that privately imported Tesla's in Malaysia will not be accorded any recall or warranty.
Interestingly, could this result in reduced confidence in buying a used Tesla right now? Well, a quick look online and we were not surprised to see a huge depreciation with USED Tesla's on sale.
From a low RM178,000 for a used (unregistered) year 2020 Tesla Model 3 with less than 40k mileage run in. This is a RM111,000 loss in value in just 2 years. So, how much will YOUR Tesla be worth in the used car market tomorrow?