Automotive
News
Renault Zoe E-Tech From RM165k And 395km Range
Will this all new 395km range Zoe electric car tickle Malaysian EV buyers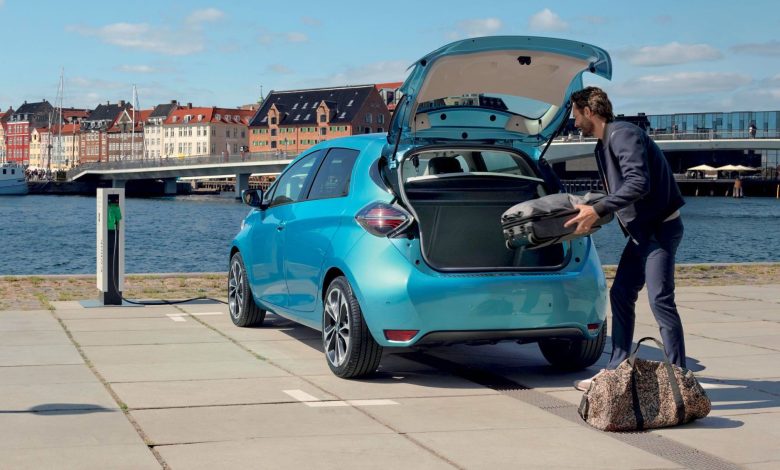 The previous version of Zoe arrived in TC Euro Cars (TCEC) with a price of RM145,888 and driving range of 210 kilometers.
Now comes the latest version of the Renault Zoe 100 percent Electric car with a RM20,000 increase in price and almost double the driving range.
Available in two variants. The official pricing for the Zoe R110 base variant is RM165,000 on the road without insurance, while the higher-spec Zoe R135 retails at RM179,000 on the road without insurance.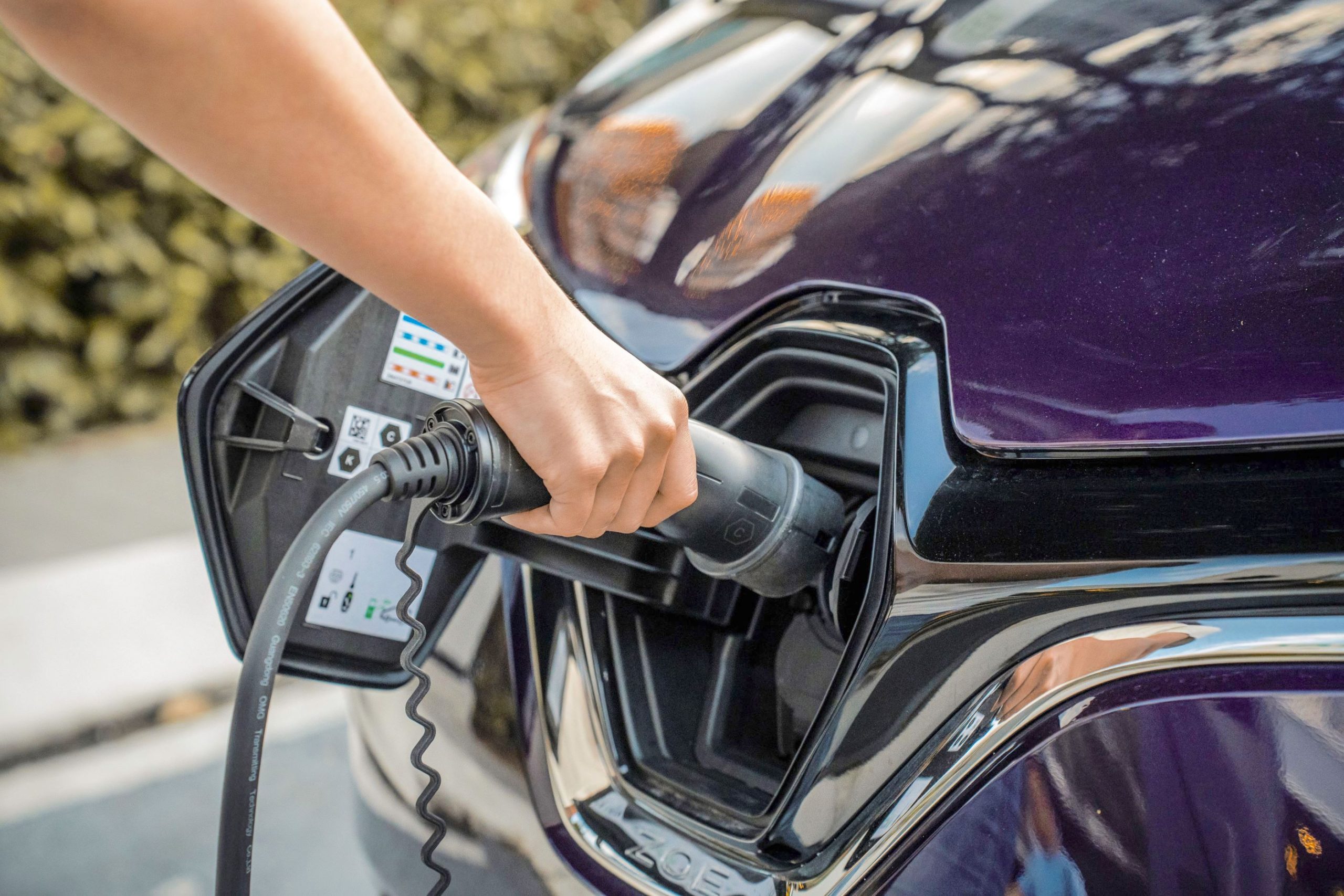 Equipped with Renault's latest 52 kWh battery, the new Zoe delivers more power – up to 135 PS with 245 Nm of torque – and an enhanced WLTP-rated range of up to 395 km, in addition to a class-leading 0-100 percent charge time of three hours via AC charging at 22 kW.
Those interested in subscribing to the new Zoe can opt for a Fixed Plan via the Renault Subscription platform. Three plans are available – one-year, two-year and three-year – with rates starting from RM2,799 per month for the Zoe R110 and RM2,999 per month for the Zoe R135.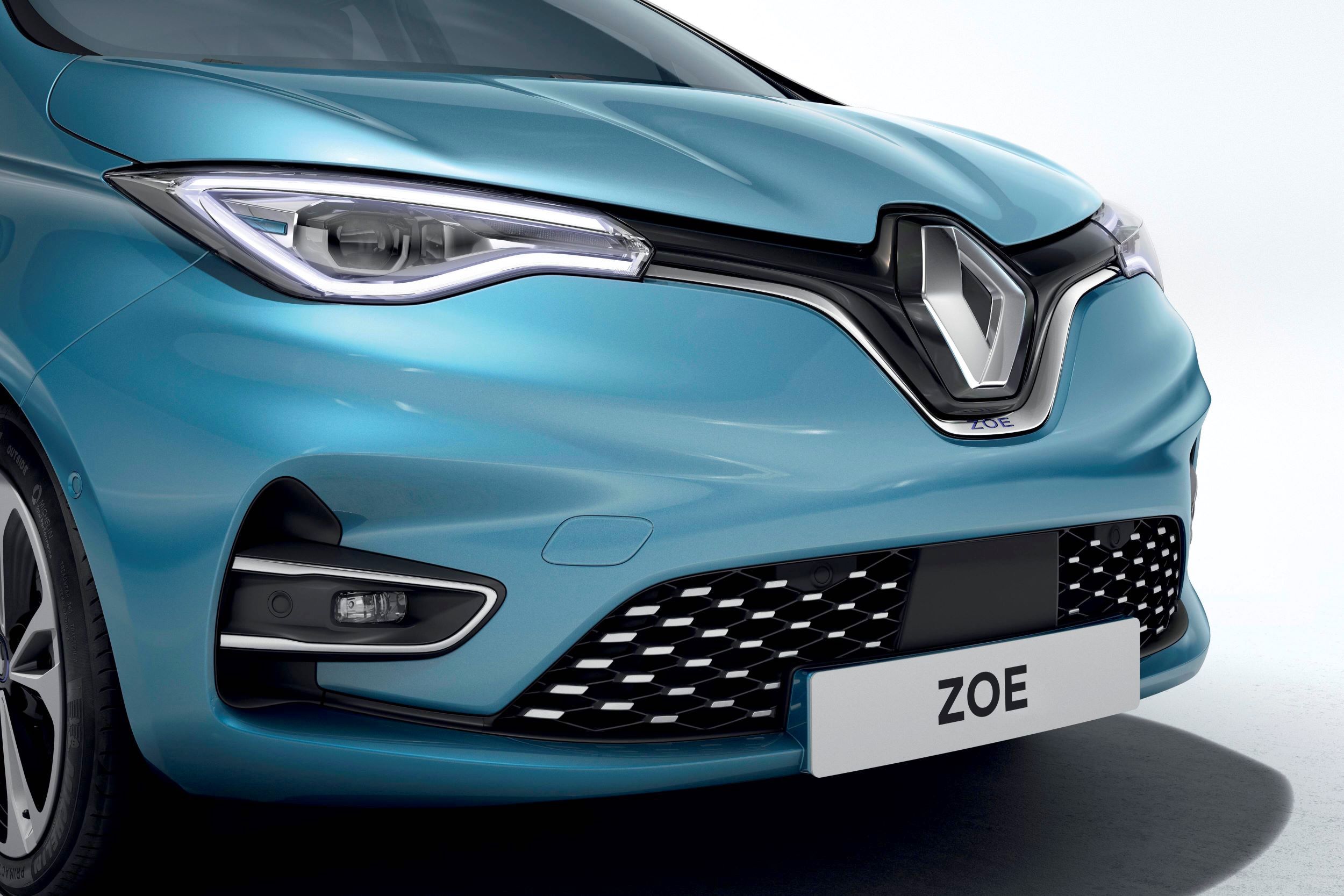 | | | |
| --- | --- | --- |
| Subscription Fixed Plans | Zoe R110 | Zoe R135 |
| 3 Years | RM2,799 per month | RM2,999 per month |
| 2 Years | RM3,299 per month | RM3,499 per month |
| 1 Year | RM3,799 per month | RM3,999 per month |
*Monthly fee is inclusive of insurance, regular servicing fees and a Type 2 AC cable.
The approval process for a Renault Subscription typically takes three working days, providing all requirements and documentation are fulfilled.
"Subscription is a great way for people to experience the EV lifestyle with the new Renault Zoe without having to make a purchase. Not only is it more affordable and accessible, but customers also need not worry about a range of ownership-related concerns. These include the vehicle price, downpayment, loan tenure, interest rates, warranties, servicing and maintenance, insurance and depreciation," said Wong.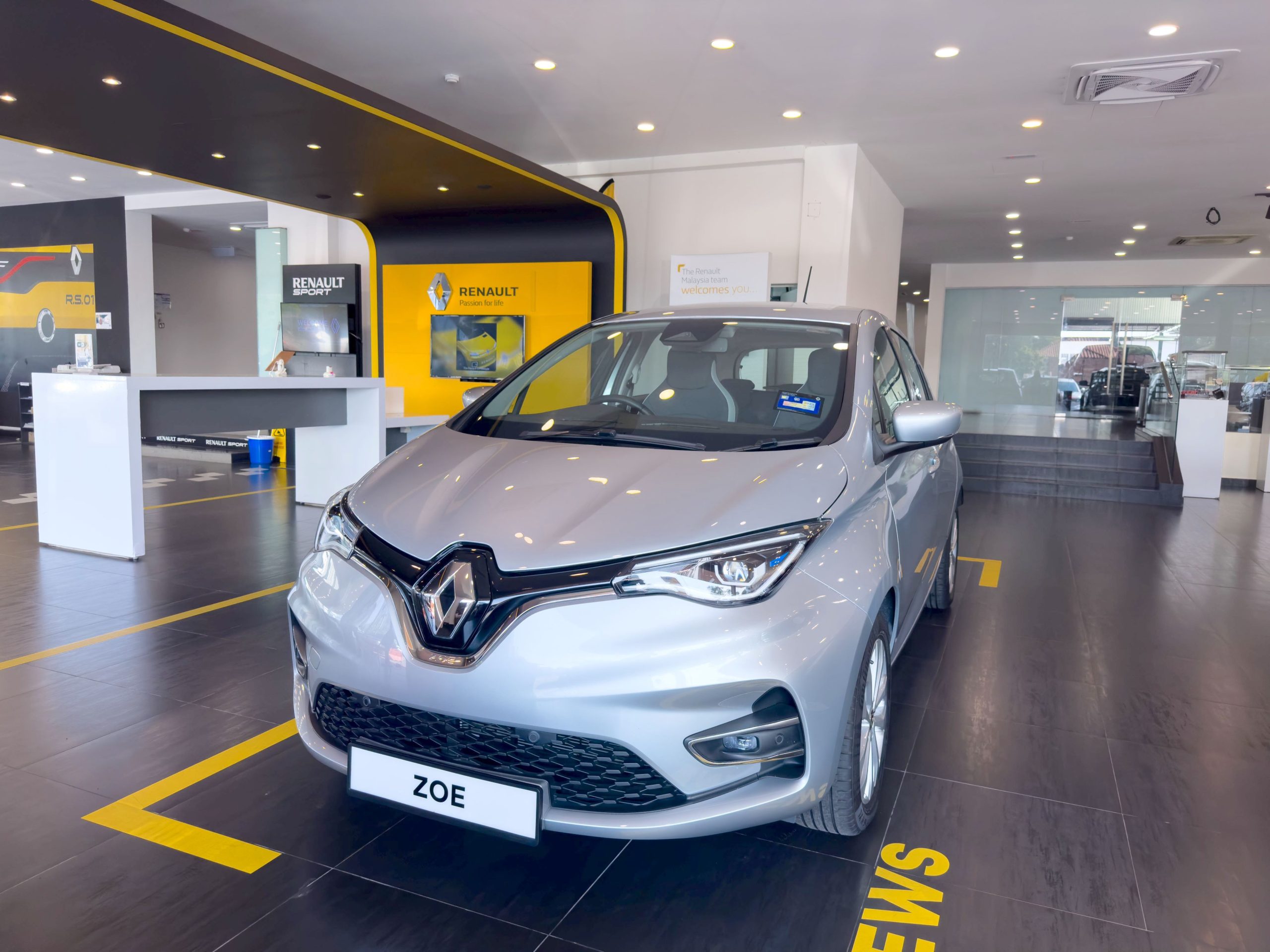 Improved range and performance with fast charging capability
The New Renault Zoe features the next-generation Z.E. 50 battery in the same-sized pack as its predecessor but with a higher energy capacity of 52 kWh.
This translates to more power in addition to an increase of over 20 percent in the WLTP-rated range – 395 km for the Zoe R110 and 386 km for the more powerful Zoe R135.
Both variants feature a single-speed gearbox driving the front wheels but with different motor configurations. The Zoe R110 gets an 80 kW motor that delivers 110 PS and 225 Nm of torque, enabling a 0-100 km/h time of 11.4 seconds, with a top speed of 135 km/h.
The Zoe R135 gets the latest 100 kW motor that produces 135 PS and 245 Nm of torque to achieve 0 to 100 km/h in 9.5 seconds and a top speed of 140 km/h.
The new Renault Zoe supports up to 50 kW of DC fast charging with a CCS2 connection, which enables a 10-80 percent state of charge in 70 minutes. Meanwhile, AC charging via a Type 2 connector delivers a 0-100 percent charge in a class-leading three hours at 22 kW.
An additional B mode enhances the new Zoe's regenerative braking efficiency, converting as much kinetic energy into electricity as possible to help enhance driving range. B mode also makes driving easier, especially in cities or any congested traffic. It intensifies deceleration as soon as the accelerator pedal is released, significantly reducing the need to use the brake pedal.
A distinctive exterior
While the dimensions of the new Renault Zoe remain the same (4,087 mm long, 1,562 mm tall, 1,945 mm wide), substantial updates to its exterior styling result in a more assertive and distinct look.
At the front is a completely redesigned hood with a more sculpted appearance. The new contours converge towards the centre of the front face into the "holographic" Renault diamond, which houses the new charging hatch.
A new bumper widens the overall look of the new Zoe and incorporates chrome inserts in the grille, headlights and around the fog lights, enhancing the lower section. Side vents specifically designed to improve the flow of air help reduce aerodynamic drag for better handling and range efficiency.
In addition to the Pure Vision full-LED headlights with C-shaped daytime running lights (DRL), the fog lights, taillights with dynamic turn signals and even the turn signal reminders in the side mirrors are 100 percent LED on the new Renault Zoe.
Both variants also feature new five-spoke 16-inch diamond-cut alloy wheels that are now equipped with front and rear disc brakes and tyres measuring 195/55.
A contemporary, connected and eco-friendly interior
The new Renault Zoe's cabin has been modernised starting with a redesigned 10-inch digital driver's instrument panel. The customisable display contains the main driving aids and all settings specific to electric driving such as the eco-meter. The panel also displays GPS indications on the Zoe R135, which comes standard with offline navigation. Additionally, the display's horizon and varying perspective effects create a sense of depth to help the driver focus.
The Renault Easy Link infotainment system is accessed through a 9.3-inch touchscreen multimedia display with support for Android Auto and Apple CarPlay. It also includes Bluetooth connectivity, two USB ports and an auxiliary audio port. Standard audio equipment comes with a six-speaker setup.
Both variants also come with electrically adjustable mirrors (with power folding on the Zoe R135), rear parking sensors, an electronic e-shifter, an automatic parking brake, full-LED interior lighting, automatic climate control and a new ergonomic control panel.
The Zoe R135 adds two rear-seat USB ports, an electrochromic rear-view mirror, a reverse camera and front parking sensors.
The new Zoe also showcases the innovative use of sustainable materials. The new fabric upholstery is 100 percent recycled using carded yarn, a first for the automotive industry. The yarn is made from safety belt scrap and plastic waste (PET) materials. It is sourced and manufactured based on circular economy principles, which helps reduce related CO2 emissions by over 60 percent.
The Zoe R110 comes with the new recycled fabric upholstery in black, while the Zoe R135 gets black combination leather-fabric seats.
The same recycled fabric upholstery is also featured in a horizontal band across the centre of the dashboard. The entire dashboard has also been revised, including the layout, the use of new, soft and supple high-quality material and the integration of different screens.
Offering better ergonomics, the cruise control buttons are now behind the steering wheel, which also features recycled PET materials.
Renault has also fitted the new Zoe with an acoustic windshield, reducing the impact of noise from outside, which along with the electric motor provides for an even quieter and more enjoyable ride.
There are more useful compartments in the new Zoe. The centre console now allows for twice as much storage including two cup holders and a tray for wireless phone charging. Boot space is unchanged at 338 litres.
An array of advanced driving aids
New Renault Zoe's redesigned electrical infrastructure allows for the integration of new sensors and automated functions essential for a range of driver assistance systems.
Both variants come with four airbags (dual front and dual side units) and are equipped with lane departure warning (LDW), electronic stability control (ESC), anti-slip regulation (ASR), ABS, emergency brake assist (EBA) and hill start assist (HSA). The Zoe R135 adds an adaptive high beam (AHB), blind spot warning and hands-free park assist.
Exterior colours, availability and cost options
The new Renault Zoe R110 is available in Black and Solid White, while the Zoe R135 comes with colour options of Black, Blue, Red and Purple.
Each new Renault Zoe comes with a 22 kW Type 2 cable but without a portable charger.
For ease of charging, customers who purchase or subscribe also have the cost option of a basic installation of a VESTAL 7 kW wall box charger for RM6,250 or a VESTEL 22 kW wall box charger for RM6,950 at their home or office premises. Costs are inclusive of 15 metres of cabling.
The first shipment of the new Renault Zoe has been fully taken up. Customers who place their bookings to purchase or subscribe for the next shipment can expect to receive their new Zoe in June or July 2023.
For more convenience, customers can purchase or subscribe to the new Zoe via the Renault E-Store, which digitally facilitates the entire process.
Service Network and Warranty
Customers can service their Renault Zoe at six authorised Renault service centres nationwide, with technicians trained to support Renault E-Tech models such as the Renault Zoe.
Both variants come with a three-year/100,000 km warranty for the vehicle and electric powertrain. The EV battery is covered for eight years/160,000 km, with a minimum capacity of 70 percent.
The new Zoe is now on display at Renault showrooms located in Petaling Jaya, Selangor and along Jalan Raja Laut in Kuala Lumpur.
To buy or subscribe to the new Renault Zoe, visit the Renault E-Store.
To find out more about the new Renault Zoe, visit www.renault.com.my or call 1800-18-8663 (Monday-Sunday, 8 am-8 pm, excluding public holidays).