Automotive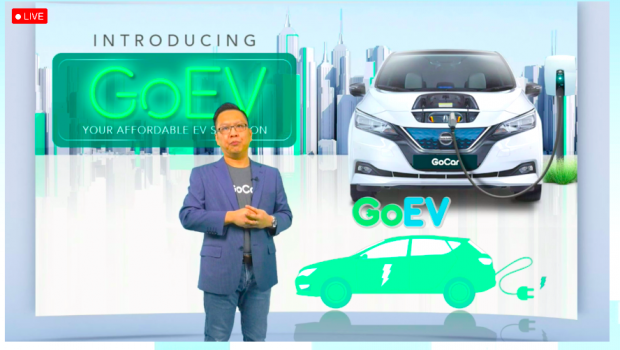 Published on December 3rd, 2021 | by Hammer
0
GoCar Launches GoEV To Provide Affordable EV Experience
GoEV wants more Malaysians to get behind the wheel of a Nissan Leaf.
Launched this week, the GoEV programme starts immediately for Klang Valley residents with a fleet of 25 units of the latest generation fully electric powered Nissan Leaf for sharing and or subscription.
The new e-powertrain in this global best selling Nissan LEAF generates maximum power of 150PS (110kW) and 320Nm of torque providing instant acceleration (0-100km/h in 7.9 seconds), and a top speed of 155km/h (electronically limited).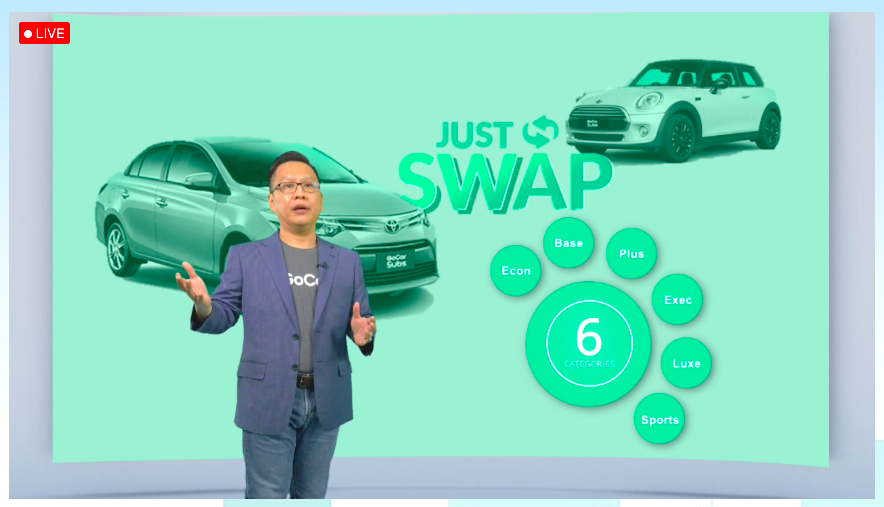 Additionally, the Nissan LEAF's battery pack sits low in the chassis for a lower centre of gravity that allows better road-hugging handling and stability at greater cornering speeds, making this new generation of the world's most popular electric vehicle extremely fun to drive.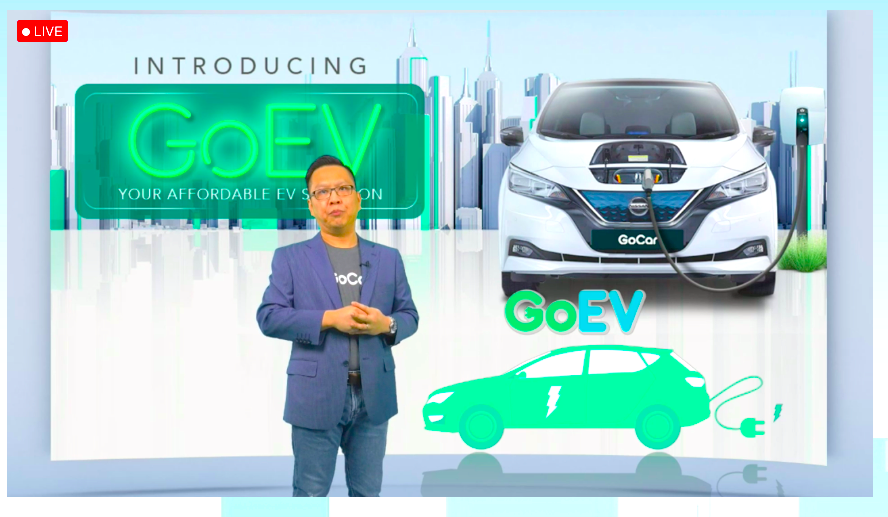 There are already three EV car sharing zones up and running at strategic locations for easy public access, namely, the GoCar Malaysia Petaling Jaya hub, MyTown Cheras and Avenue K in KL City Centre. GoCar is targeting to set up a total of 10 GoEV zones by the end of this year.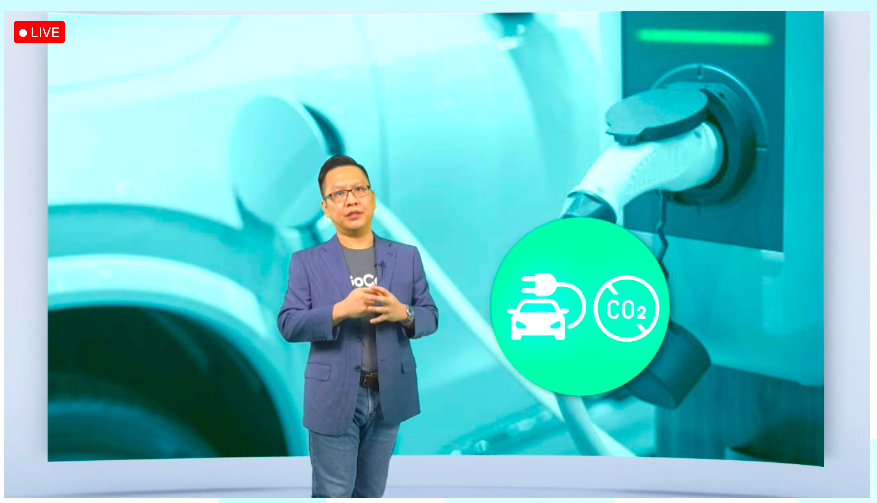 "Global warming is at the tipping point and the negative effects of climate change will continue to perpetuate for decades. As a top contributor to greenhouse gases emissions, the transport sector must transition to full electrification, which studies have shown significantly reduces the amount of carbon dioxide released into the atmosphere," said Wong Hoe Mun, CEO of GoCar Malaysia.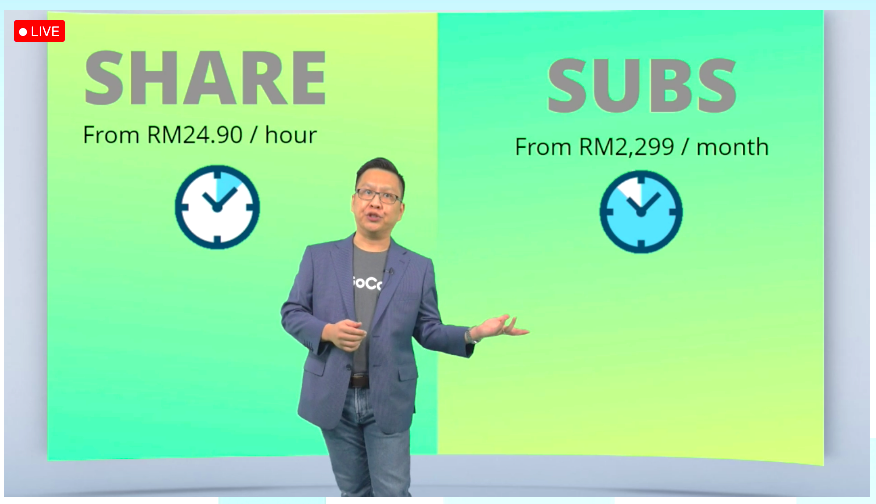 "Malaysia still has a long way to go to catch up on EV adoption and infrastructure. However, we believe that through car sharing and subscription, we can help encourage mass adoption. We are so excited to be bringing affordable EV access to the general public. This way, everyone and not just the privileged few can experience the EV lifestyle," he added.
Experience quiet, clean electric mobility with GoEV now
The GoEV programme is open to all drivers aged 18 years old and above. Users only need to sign up as a GoCar member to select their preferred GoEV Share or GoEV Subs plans.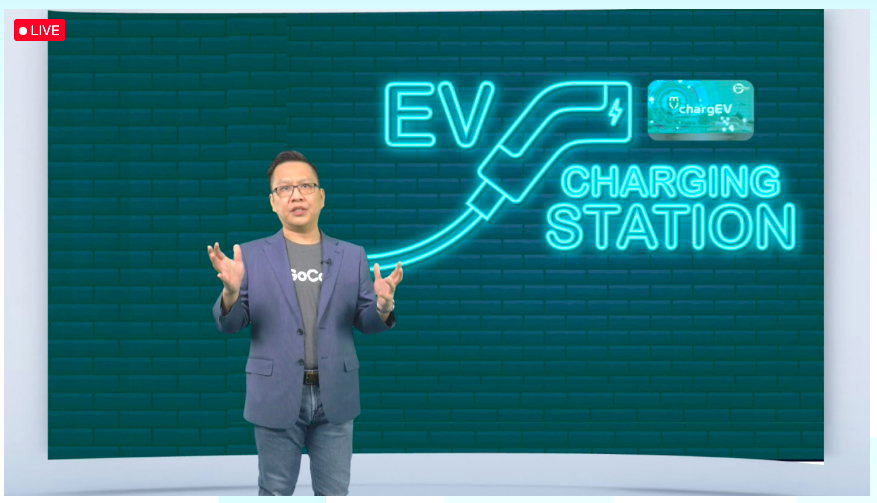 The sharing option is currently available only for round-trips (pick-up and return at the same zone) and short-term use – by the hour or by the day. Rates start from RM24.90 per hour or RM249 per day.
In conjunction with the launch of GoEV, GoCar is offering 25 percent off on all GoEV Share round-trips for bookings before 31 January 2022 with the promo code "TRYGOEV".
Those who want a longer duration to experience what it is like to live with an EV can opt for a 36-month subscription at RM2,299 per month. Rates are inclusive of road tax, insurance, regular servicing and a wall box home charger.
To ease any potential range anxiety for car sharing customers, GoCar is also providing complimentary ChargEV cards in each vehicle, which will give users access to almost 300 charging stations nationwide. Charging stations at the GoEV zones are free to use for all GoEV customers.
The tables below list the applicable rates and plans for GoEV. The longer the booking period, the more affordable the rate will be.
How to book a GoEV
Through the seamless GoCar mobile app, users can sign-up for an account, upload the necessary documents, check for vehicle availability, place their bookings for sharing or subscription, make the necessary payments, as well as lock and unlock the car.
No pre-booking is needed although there will be a refundable security deposit for the subscription plan. Good sharing etiquette is strongly encouraged and GoEV car sharing customers should ensure that the charging cable is plugged in and the car is clean upon returning it.
To book a GoEV, download the GoCar mobile app. For more information about GoEV and GoCar Malaysia, visit https://hi.gocar.my.