Reviews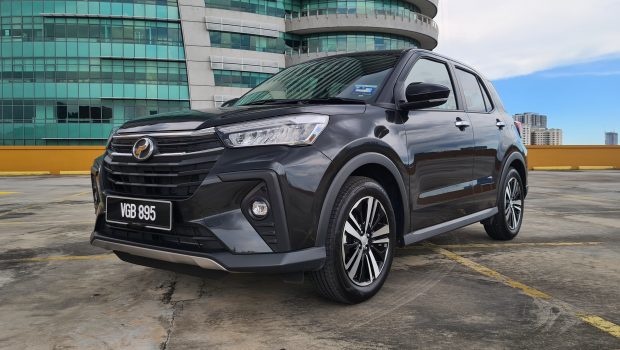 Published on June 9th, 2021 | by Joshua Chin
0
First Drive Impressions: Perodua Ativa 1.0L Turbo AV
The new Perodua Ativa is rather good car, but it does have one fundamental flaw. 
If Perodua's latest sales figures is anything to go by, it would seem that they have yet another smash hit on their hands with the Ativa. Since it's launch in early March, this latest offering from the Malaysian automaker has promptly become the best-selling compact crossover locally, with over 14,000 orders having already been placed to date. 
This staggering sales figure however really shouldn't really come as a surprise to anyone, especially when considering that compact crossover segment is booming and that the Ativa undercuts its rivals by a huge price margin. All the snazzy tech and cool features that Perodua have bought to this price bracket has no doubt further enticed buyers to its latest offering too. 
Having also recently lived with one for a few days recently, there is no denying that there was much to like with this new Ativa that lies beyond the spec sheet. There is unfortunately a big but attached to all this praise though, as I have found was one fundamental flaw with this Perodua crossover which has prevented me from wholeheartedly recommending one to a friend who recently asked whether it was a worthwhile purchase or not.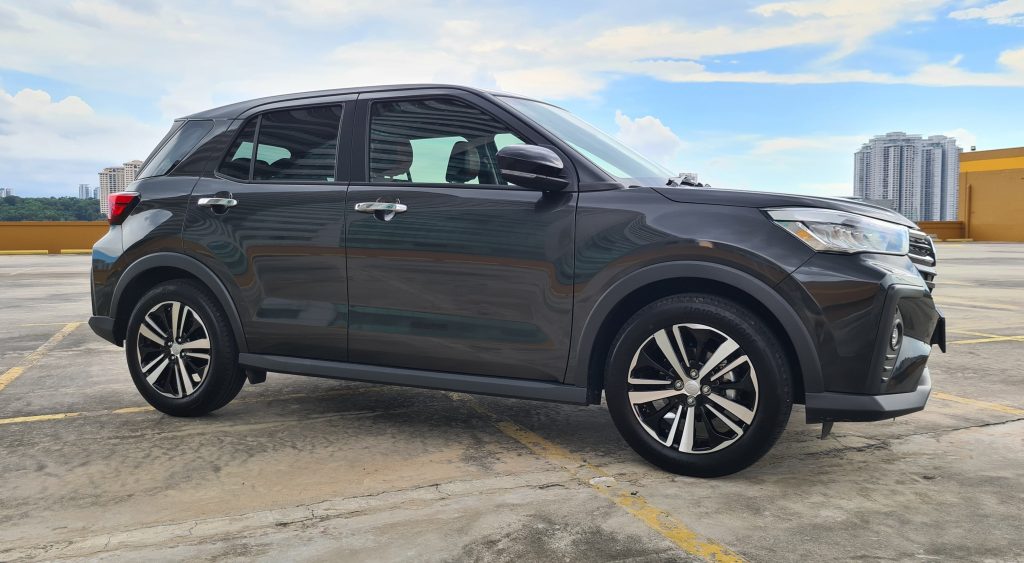 Why You Should Consider Buying The Ativa
Refinement
Now just to make it absolutely clear, there are still plenty of reasons as to why the Ativa is still a good buy. And chief among those reasons will be the fact that this new Perodua compact crossover offers a remarkably refined driving experience. 
Even with the 17-inch tyres equipped on this top-spec AV variant as tested here, the Ativa rides decently enough over the bumpy and lumpy Malaysian roads. Its light electrically-assisted steering also is perfect for twirling around town, but at the same time had enough feel to confidently push it somewhat down the country lanes when the mood takes you.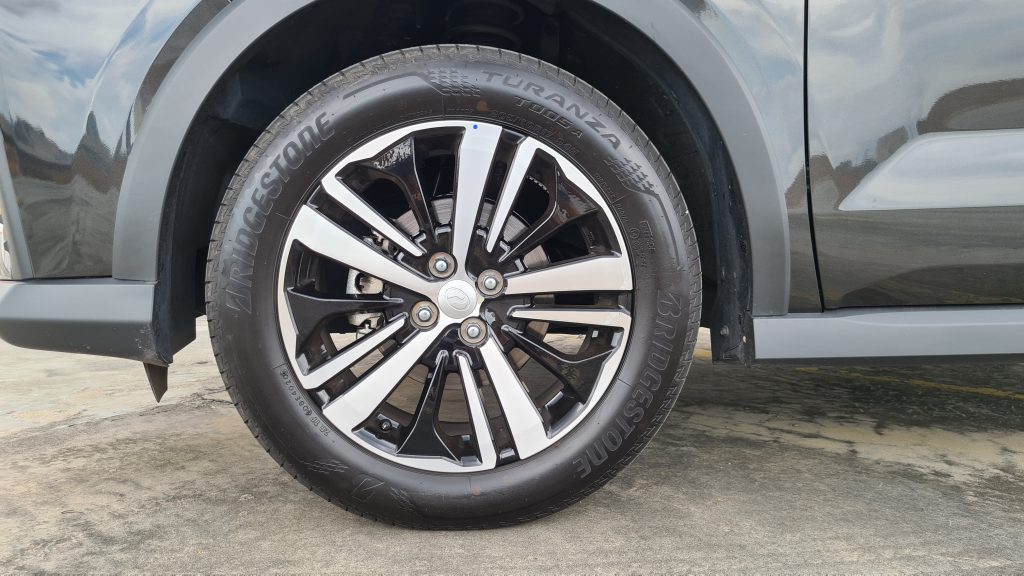 And while the subject of pushing it, credit where it is due to Perodua too as the Ativa remains amazingly quiet even when giving it some, to the point that I found myself on occasion inadvertently straying three digit speeds on the (incredibly large) speedometer where I really shouldn't have. A testament then not only to the stability and refinement that has been built into this compact crossover, but also to its small but mighty powertrain featured under the hood.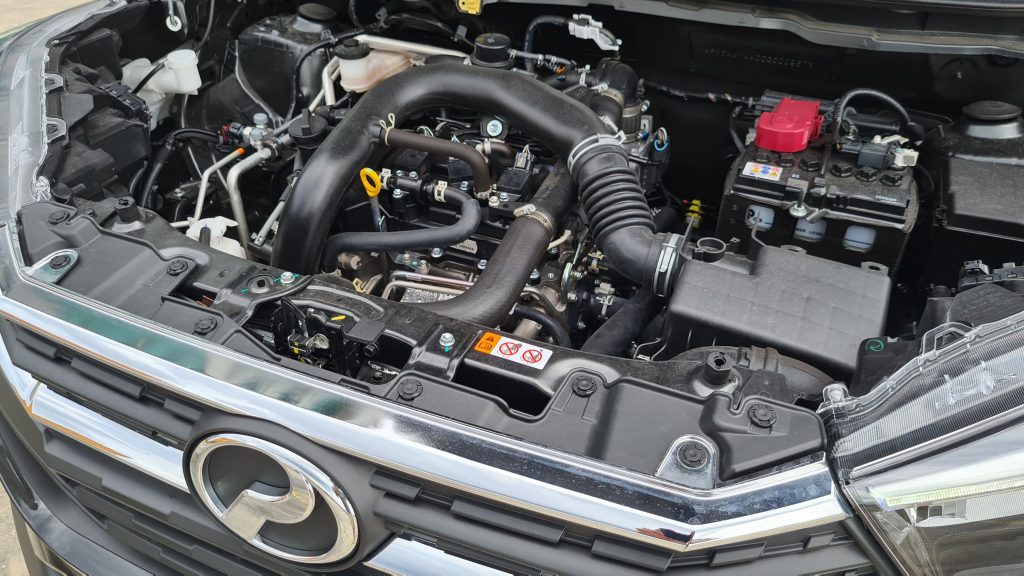 Power
Talking a little bit more about what drives solely the front wheels of this Ativa, the first ever turbocharged engine and continuously variable transmission (CVT) to ever feature in a Perodua is also to be one of the strong points with this new compact crossover. 
A 1.0 litre turbo three-pot paired with a 7-speed D-CVT transmission that has been nicked straight from its Japanese counterparts, the claimed 98 hp and 140 Nm of torque may seem a little bit weedy at first glance. Out on the road however, there is surprisingly more than enough power on tap from this peppy power plant to properly hustle the Ativa down the road.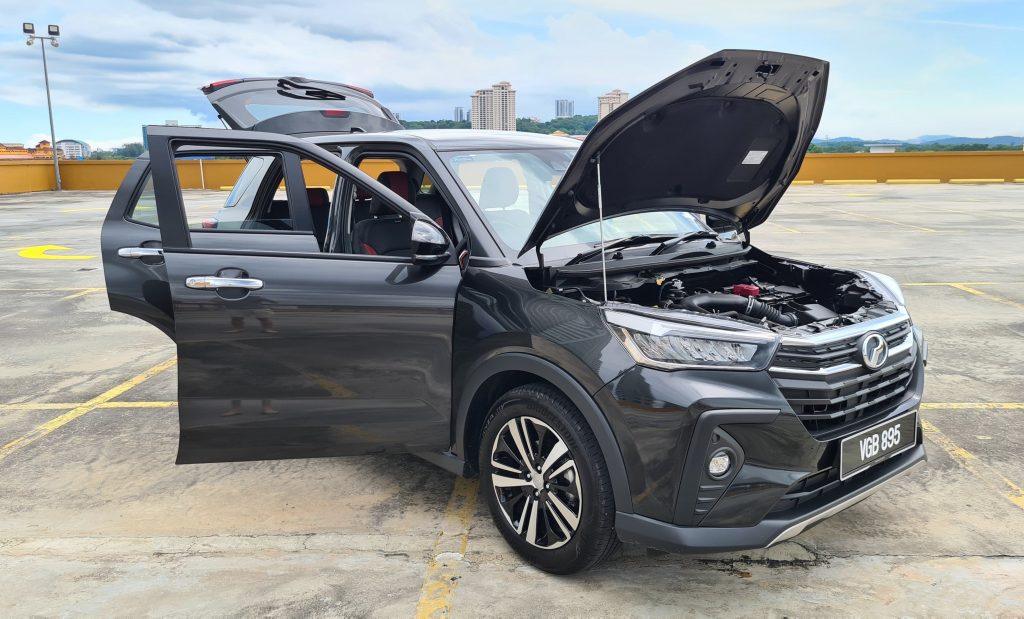 For those who really want to get a move on too, there is even a PWR mode (available only on the AV variant) that perks up the driving experience even more. Though be forewarned that liberal prods of this button on the steering wheel will inevitably result in the fuel efficiency figure taking a sharp nosedive from the 18.9 km/l Perodua claims the Ativa can achieve, with more on this subject to come further down below.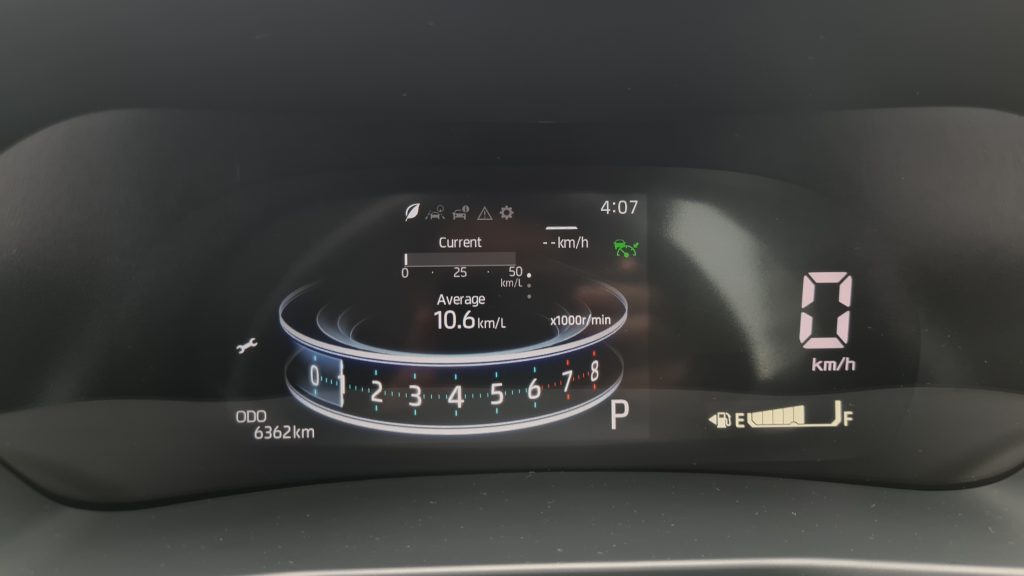 Tech
Moving swiftly onto one of its biggest selling points, the tech to be found within the Ativa is to be commended too. Coming as standard (in the AV trim level at least) with things like automatic LED headlights (featuring integrated high beam assist), a digital instrument cluster (with four different design styles to choose from) as well as a comprehensive suite of active driver aids (inclusive of a rather good Adaptive Cruise Control system), there are really not many cars out there that can match this new Perodua's level of bang-for-your buck on the standard equipment front.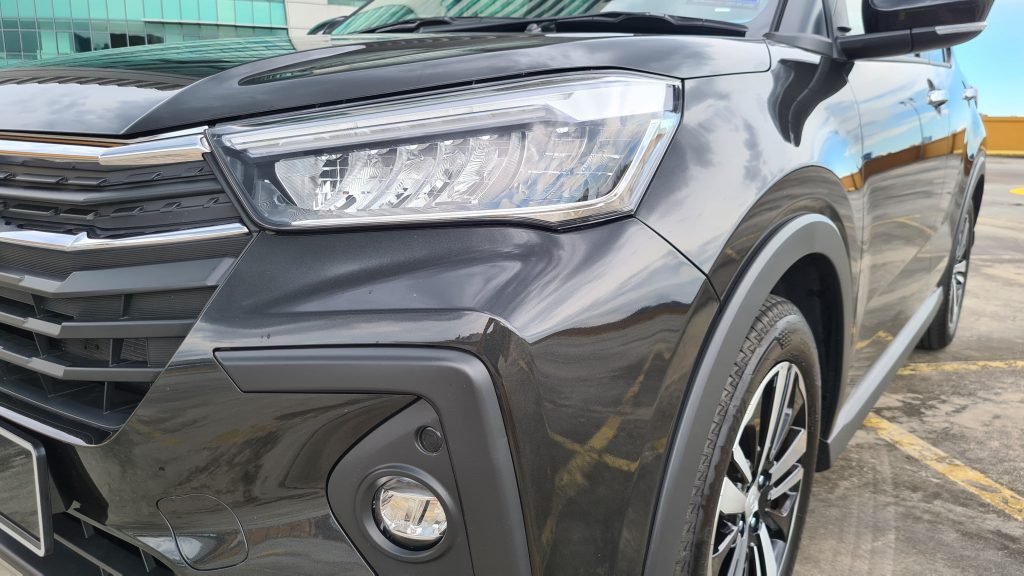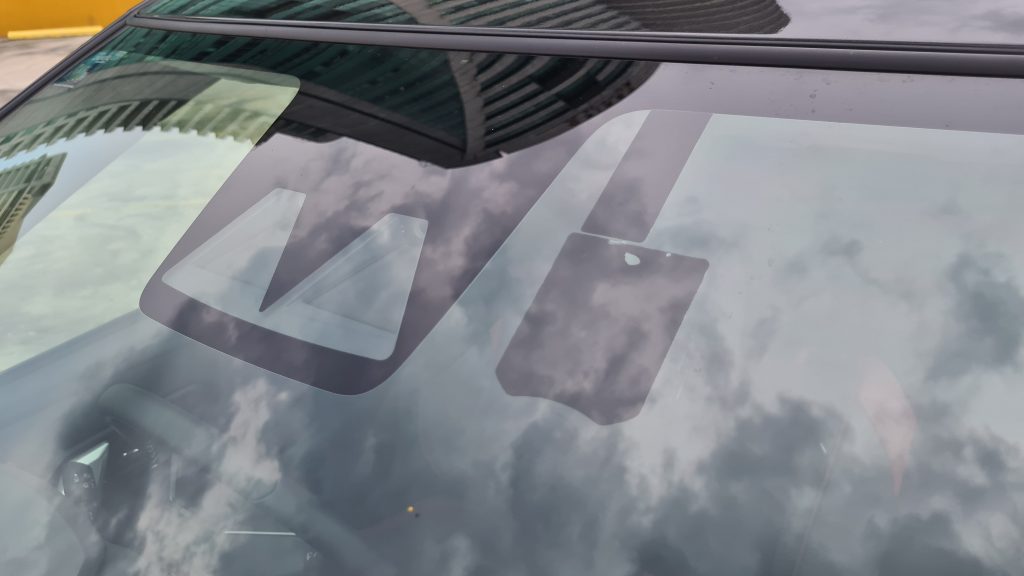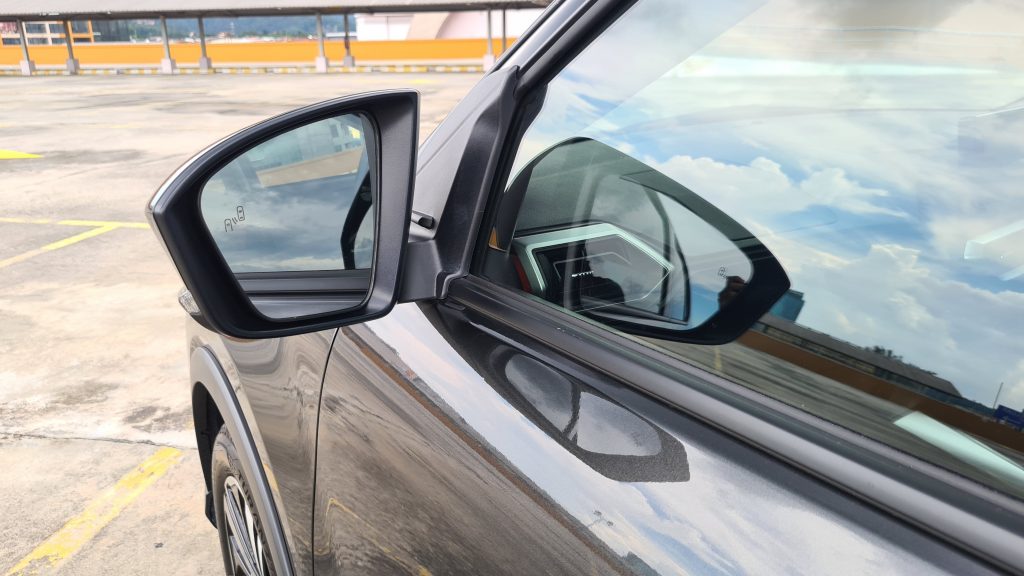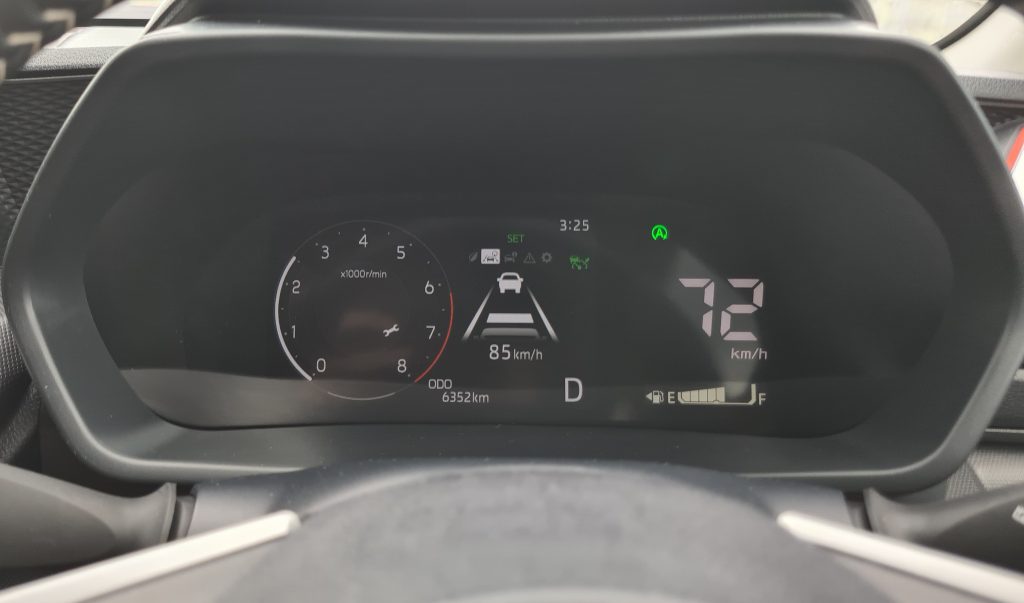 What more is that most of the on-board tech is rather simple to use. The large central infotainment display for instance is almost idiot-proof to operate, and it is conveniently placed in a position where it is easy to reach while on the move.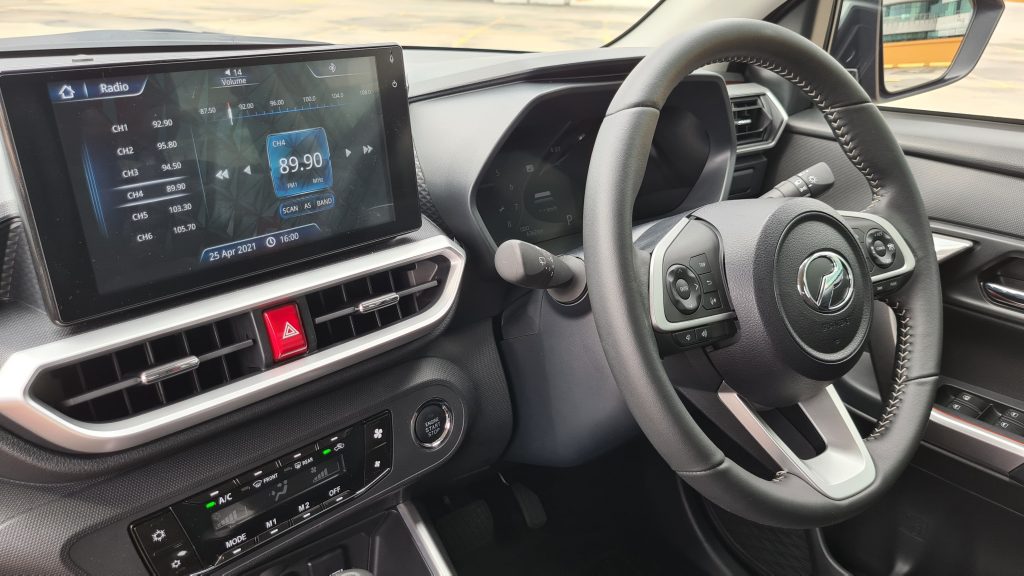 There are other minor touches that shows someone at Perodua (or more probably Daihatsu/Toyota) had put some real thought into the tech featured within this compact crossover. A simple example being when putting the Ativa in reverse, it shows in its digital instrument cluster the direction the front wheels are currently pointing at. A display just above the rear view mirror indicating whether the rear seat belts have been buckled would be a useful tool for families too, as will the multitude of USB charging ports to be found up front and behind the central arm rest.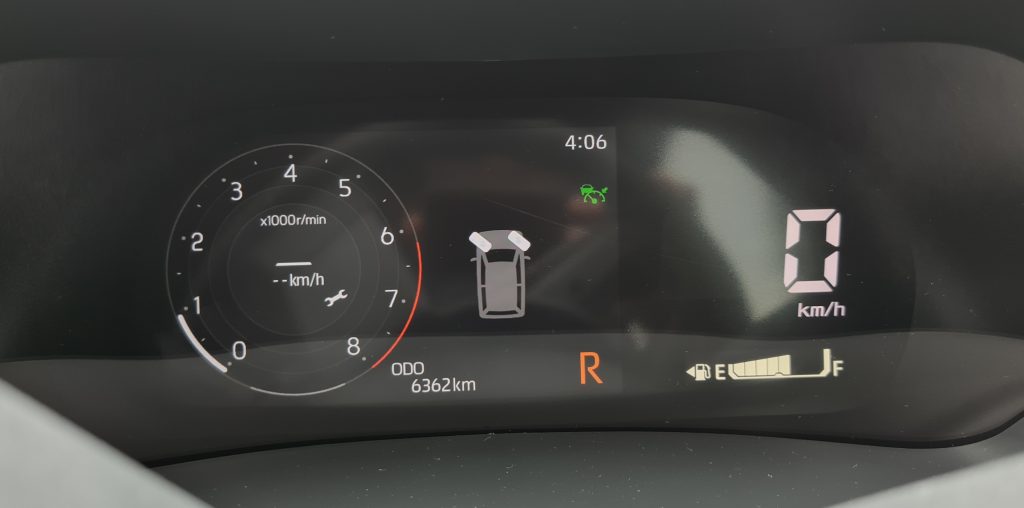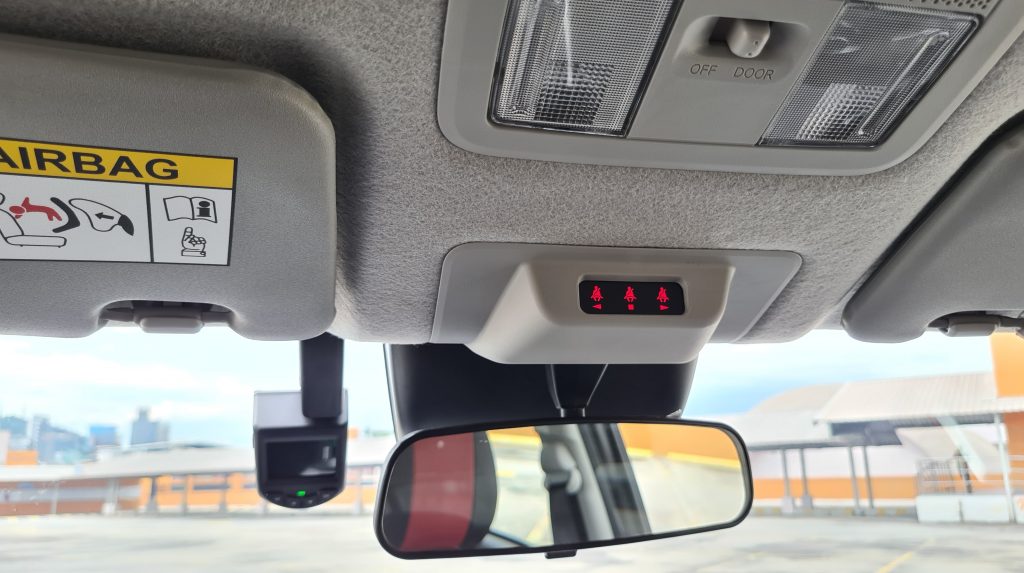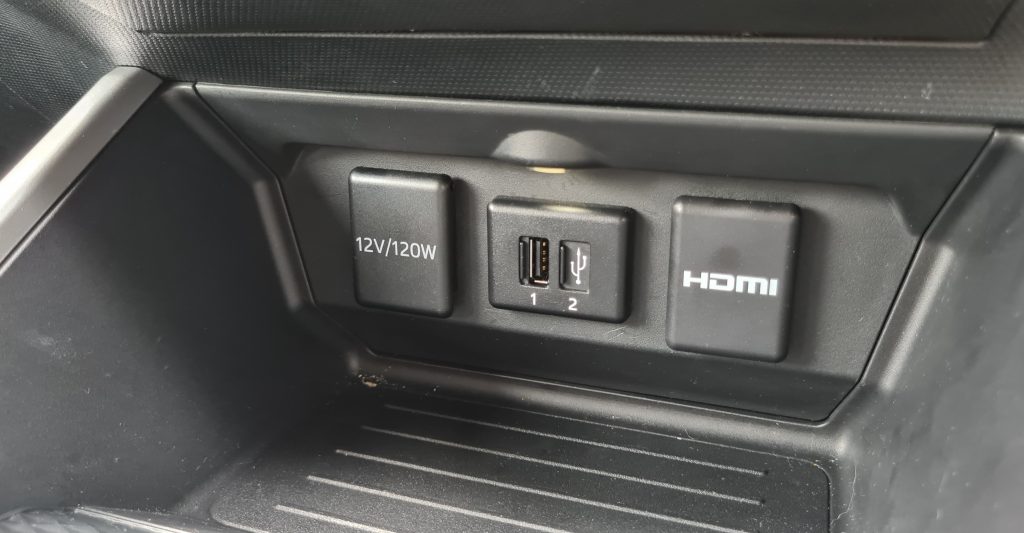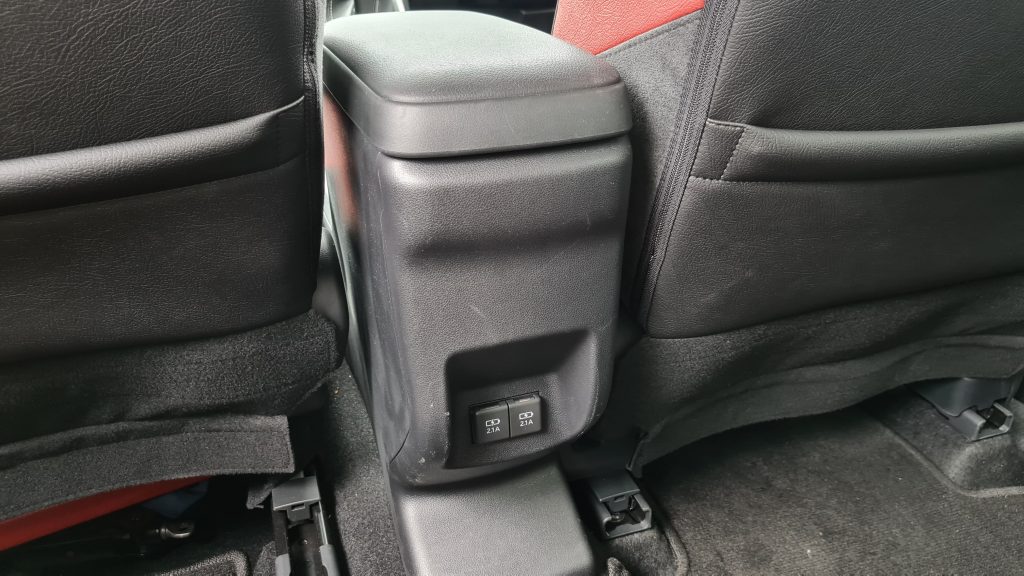 What is Letting The Side Down On the Ativa
Interior
Having just said that the people at Perodua has put some effort into the tech on the Ativa, it does feel however that it comes at the expense of its interior. It may come with all the kit and has sufficient space within for what it is, but the overall feel of the cabin is cheap and not necessarily very cheerful.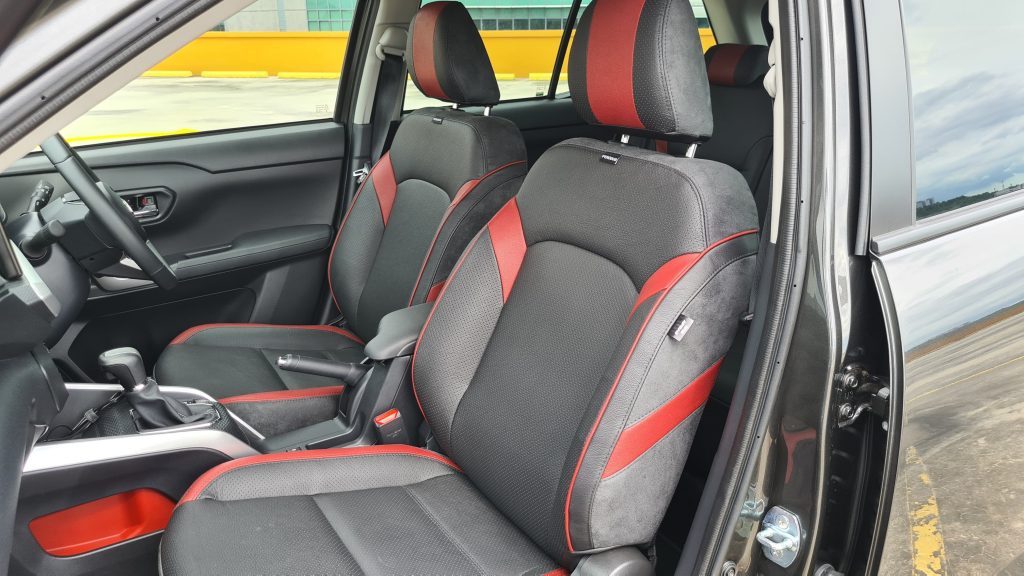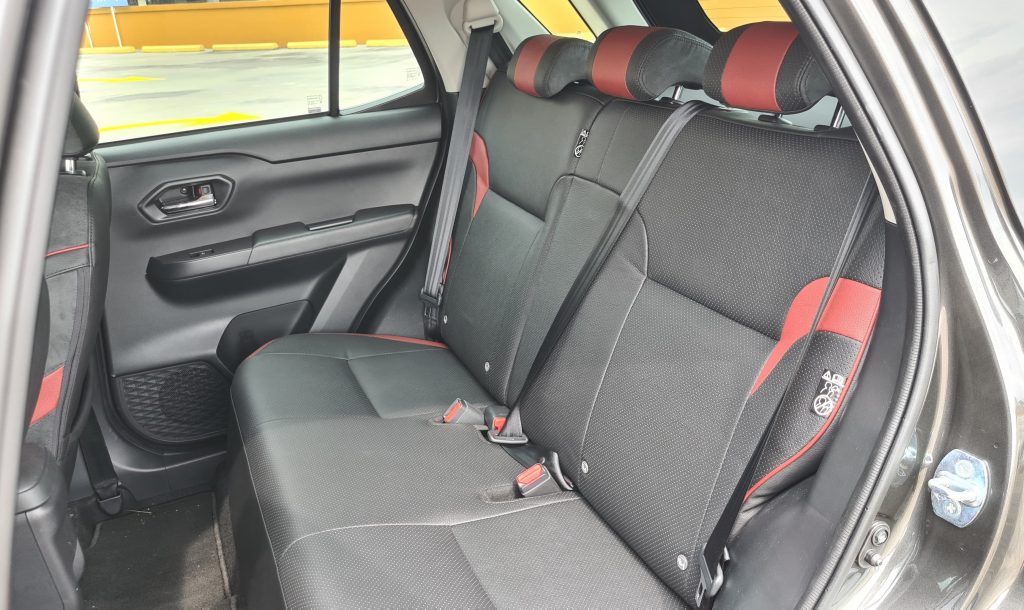 Granted, it is perhaps on brand for Perodua not to feature the best interior quality within their cars, but that was a time when they were making cars costing RM 50k and not RM 70+k like what the Ativa costs here. For that kind of money then, it is perhaps reasonable to ask for a bit more than door cards made from a single moulded plastic panel and tonneau cover that is more substantial that the flimsy foldable one currently coming with the car.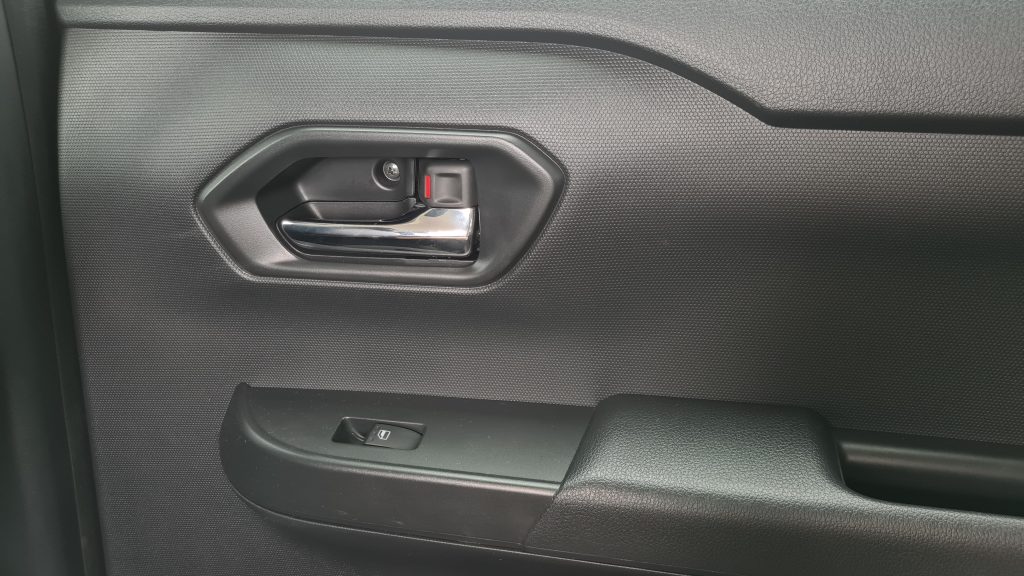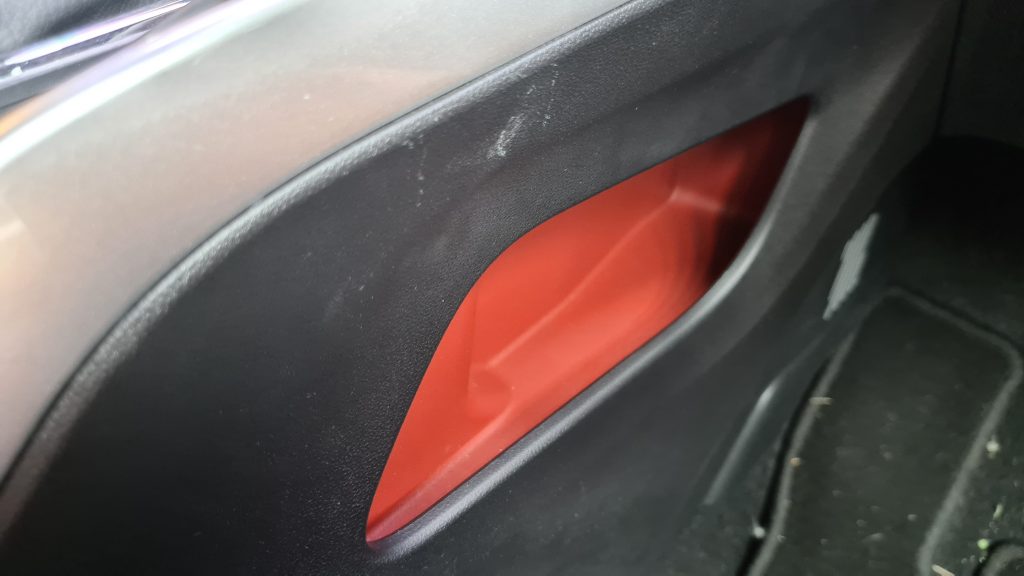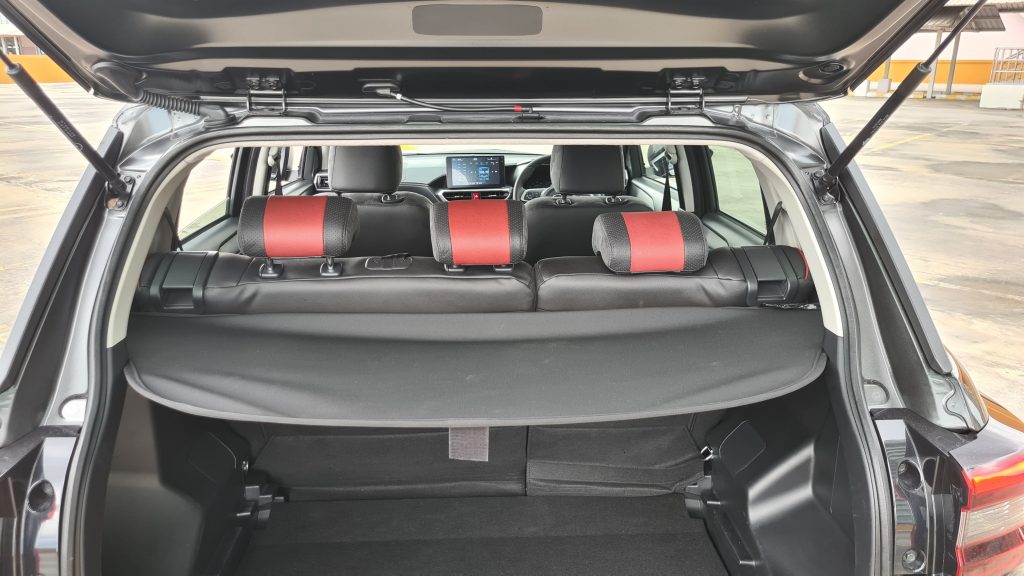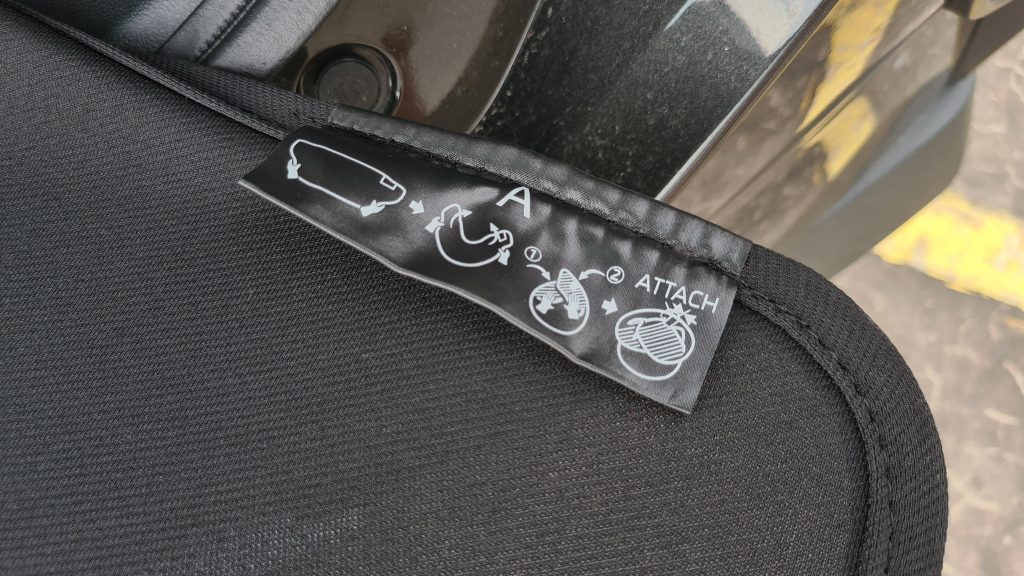 Fuel Efficiency
Admittedly this is one topic that is wholly reliant on personal driving styles, though it also perhaps fair to say that the claimed 18.9 km/l is highly optimistic for anyone but the most dedicated of hyper-milers would achieve. That is because in order to get any sort of power out of such a tiny engine requires the turbo to often come on song, which hence inevitably causes the fuel efficiency to plummet like a stone every time it does so. 
Perodua has no doubt tried to up that number too with the inclusion of its Eco-idle stop-start, though this fuel-saving feature unfortunately more frequently exposes the somewhat rattly nature of the three-cylinder every time it kicks back into life.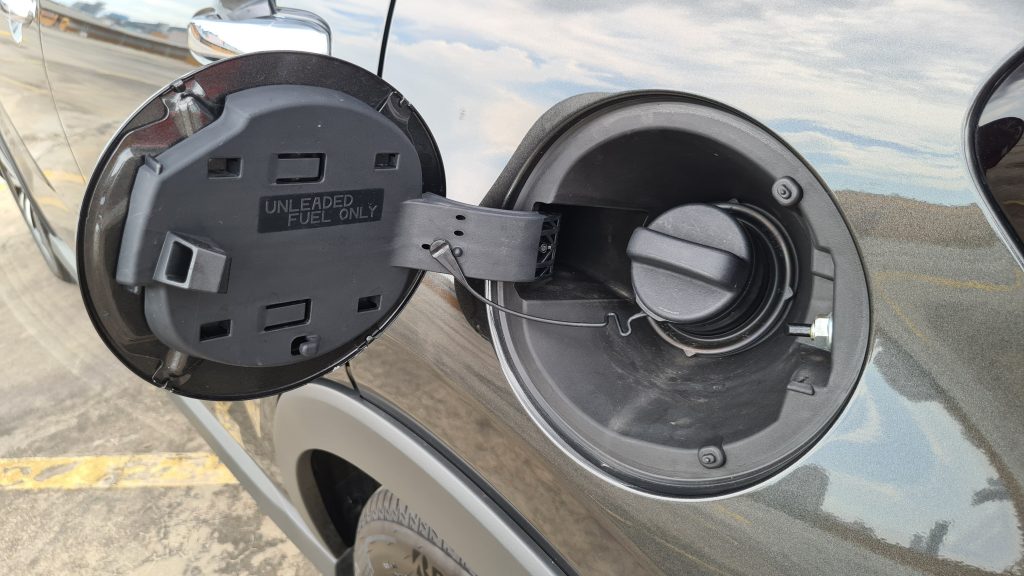 The Fundamental Flaw With The Ativa
The Existence Of The Myvi
Those two aforementioned quibbles however is nothing compared to the fundamental flaw with this Ativa, and that is simply the fact that the Myvi exists. A full comparison between the specs can be found here, but the gist of it is that RM 20k for what is in essence just that little bit of extra ride height doesn't really sound worth it in my book at least. 
This is especially considering that the Myvi does have a few tricks up its sleeves too, like the fact that it is actually roomier for rear seat occupants in the hatchback as opposed to the compact crossover. Various Malaysian-centric items like an integrated toll-card reader and handbag hook are also exclusive to the Myvi, and (this is plainly a personal opinion but to my eyes at least) the rounded, softer silhouette of the Myvi is better looking to the angry, angular Ativa.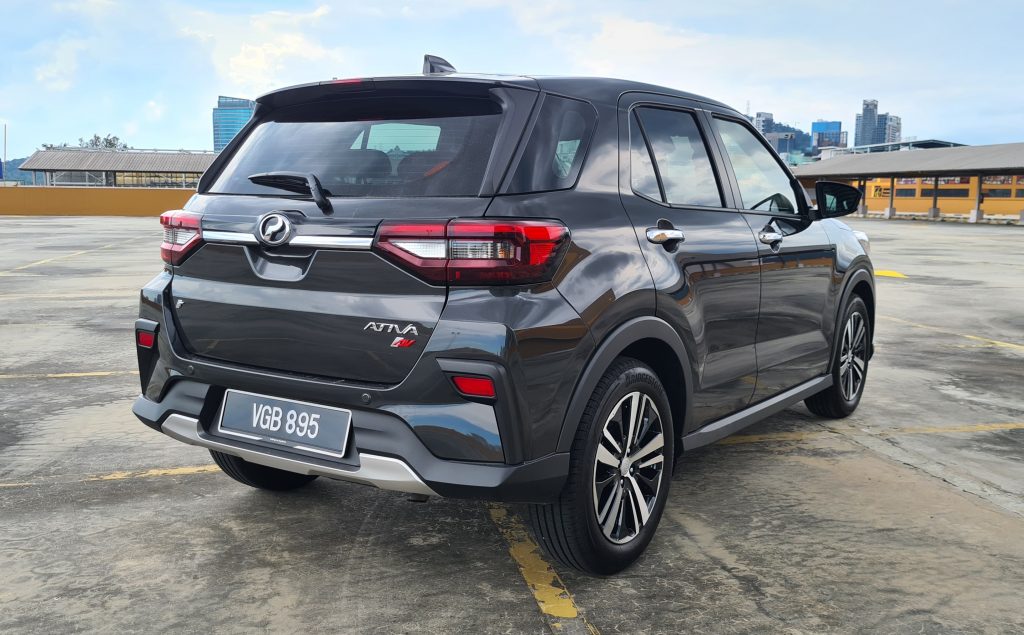 Final Thoughts
Wrapping things up therefore, the Ativa is certainly to be recommended to those are really adamant on a compact crossover. It ticks all the major boxes that people would want ticked from this segment of car after all, though it is inevitably a little bit rougher around the edges than say the slightly more expensive Proton X50.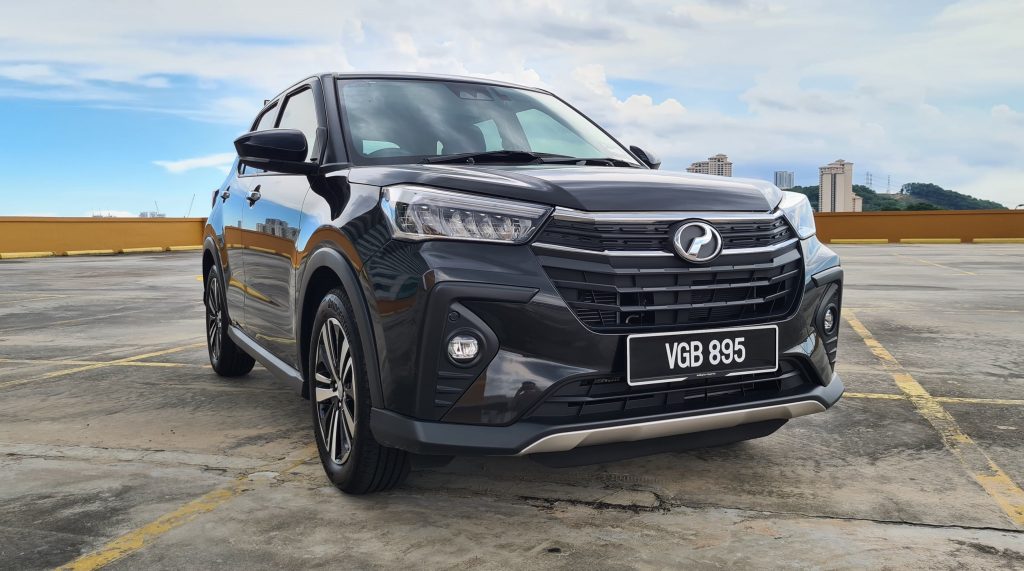 To those however who are a bit more flexible in their choice of wheels and don't mind sitting just a little bit closer to the ground, it is rather then hard to justify spending all that extra cash on the Ativa over the Myvi. Ultimately, RM 20k is a lot at this end of the market and there really isn't any big must-haves on the Ativa to really reasonably justify that extra outlay.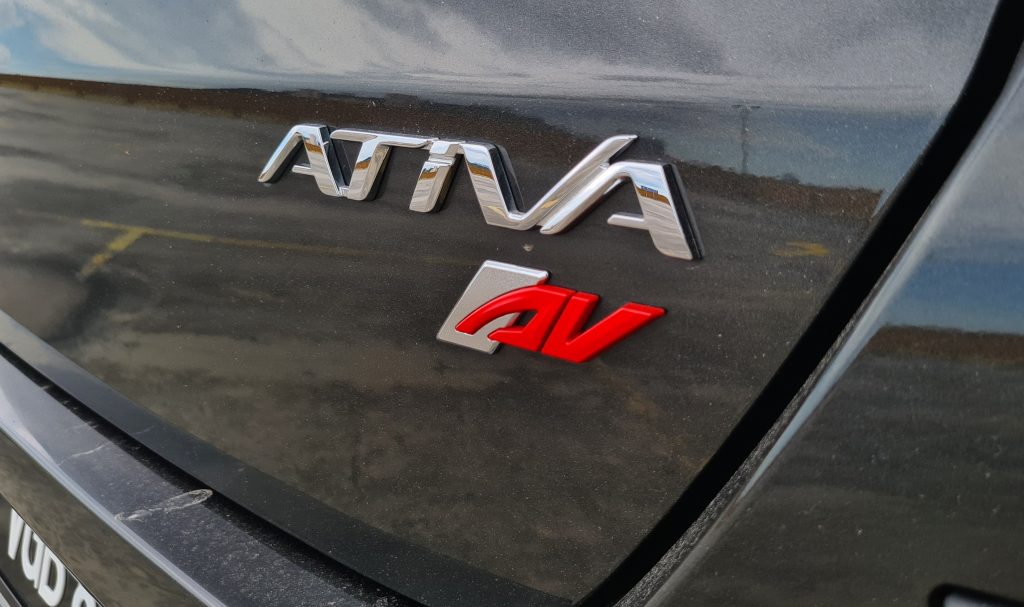 Odds and Ends
Interestingly, the keyless entry is only for driver side door. The lock and unlock button within the car is also oddly placed at the centre console, instead of on the door panel like any other car.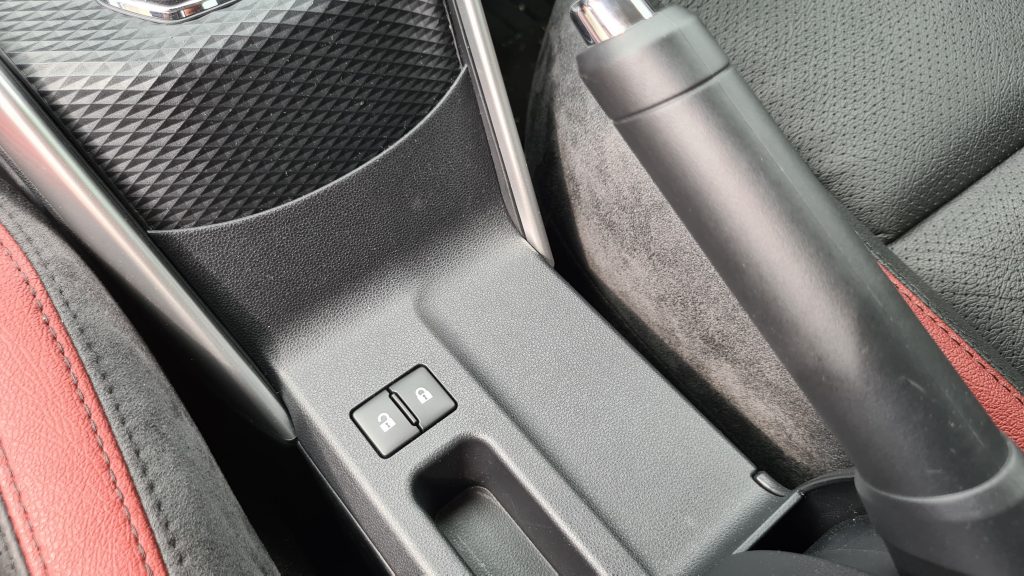 There is no lock/unlock icon on the key fob, as it is rather confusingly the Perodua icon instead.

 

The steering wheel has no reach adjustment, only tilt.

 

There is no Android Auto or Apple Carplay integration, though there is Mirror Link which requires an app add-on on one's smartphone.

 

Perhaps not the most useful consumer advice, but you can't run a Nintendo Switch off the built-in HDMI port of the Ativa alá Honda e.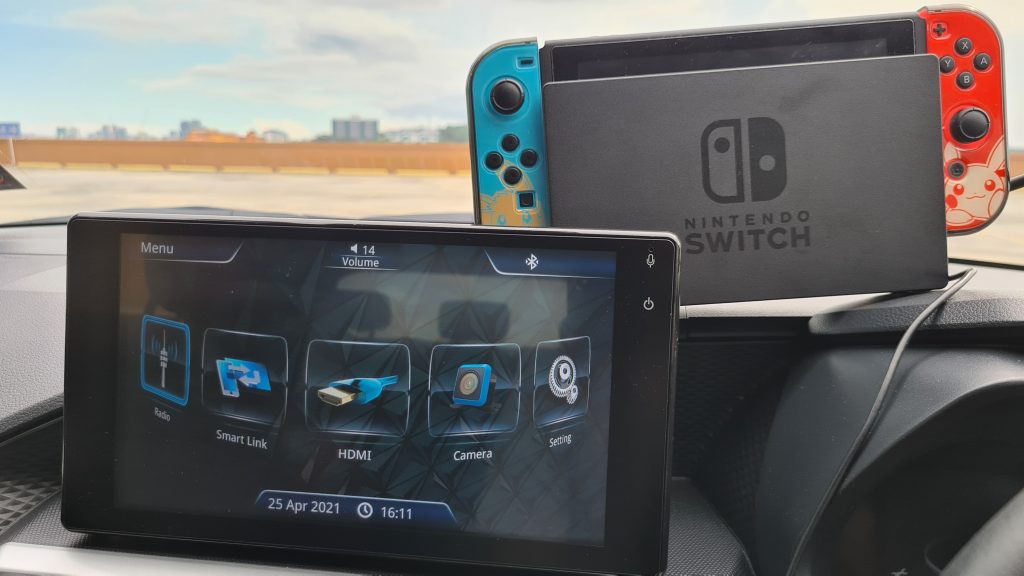 Perodua Ativa 1.0L Turbo AV Technical Specification
Engine: 12 V DOHC turbocharged inline-three petrol
Displacement: 996 cc
Transmission: 7-speed D-CVT
Max Power: 97 hp @ 6,000 rpm
Max Torque: 140 Nm @ 2,400 rpm
Price: RM 71,200