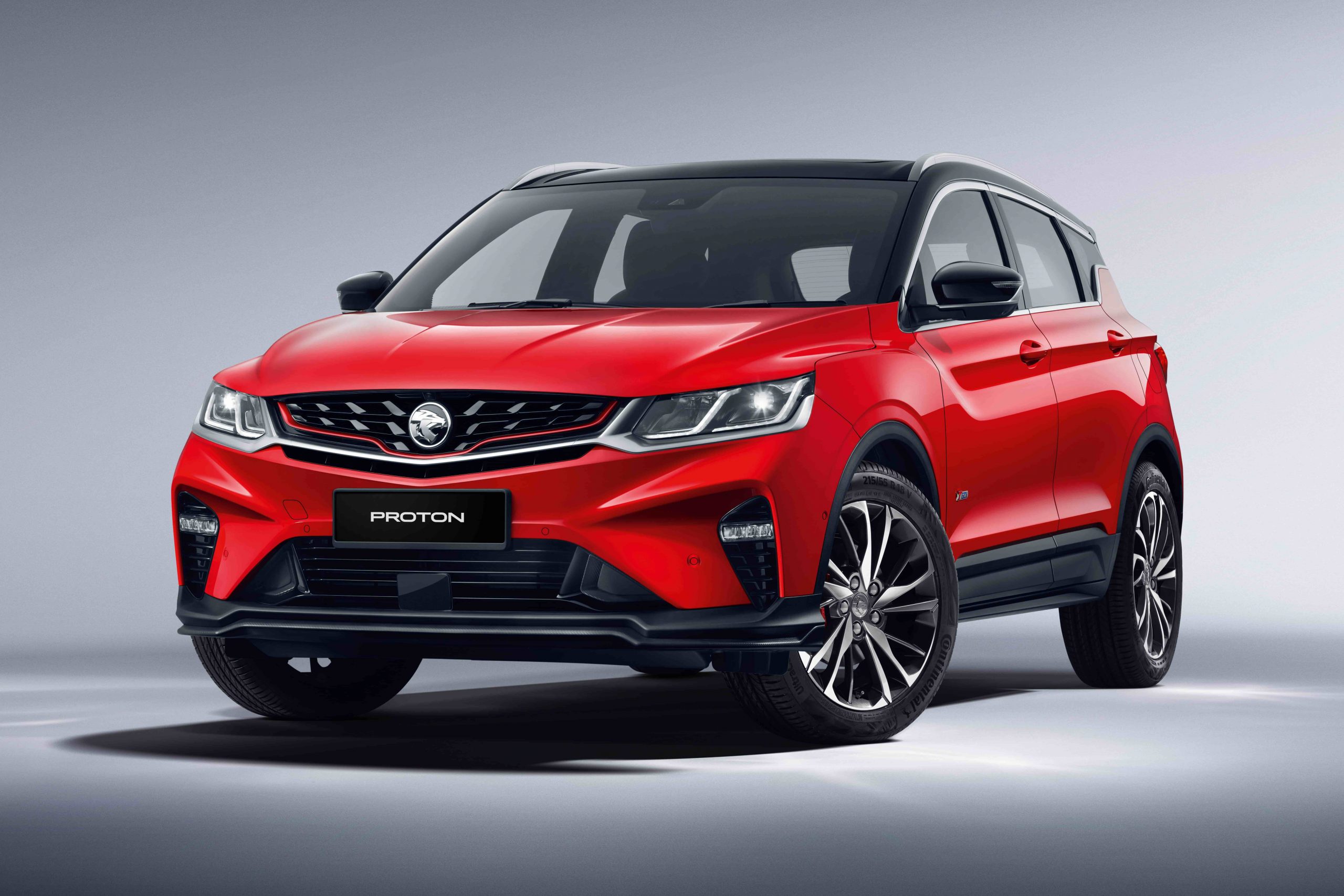 Proton's hotly anticipated X50 compact SUV has finally arrived. 
Given that there is approximately a billion videos and articles out on the new Proton X50 during its launch preview today, it does not come as a surprise that this long awaited and hotly anticipated compact SUV has finally been officially unveiled by the Malaysian auto manufacturer. 
For those who have not been online and have yet to hear of the blizzard of stories coming from the media preview that happened today, the wraps on the smaller sibling to the X70 has come off to select members of the media. Details regarding the upcoming SUV has been also been shared by Proton during this event, for which will be explained in a little while.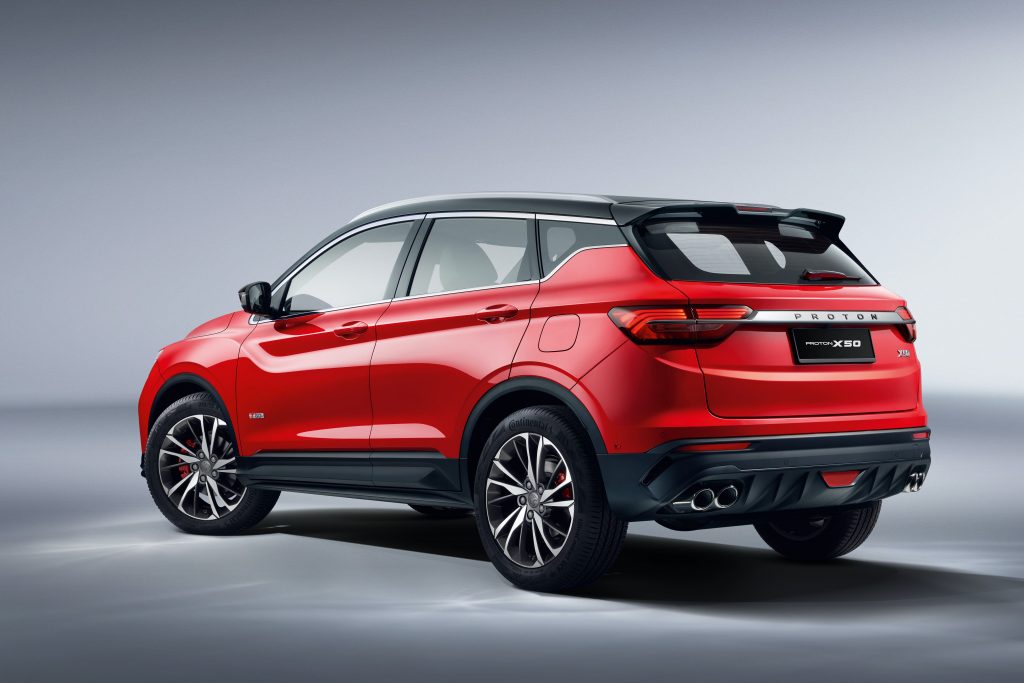 Long and the short of it though, as expected the Proton X50 is essentially a rebadged Geely Binyue, much like how the X70 is a rebadged Geely Boyue. That however is not necessarily a bad thing seeing how the X70 is selling like hot cakes on the Malaysian market. 
Underlying the X50 is Geely's new BMA platform, which was incidentally developed in partnership with Volvo. As for powertrain options on the X50, propulsion will be available in two flavours depending on variant. All models will be available with a 1.5 litre turbocharged three-cylinder petrol engine mated to the same 7-speed DCT, with the engines on the lower variants making do with just 150 PS and 226 Nm of torque. The top-of-the-line 1.5 TGDi flagship meanwhile gets a power boost that amps the figures up to 177 PS and 255 Nm of torque.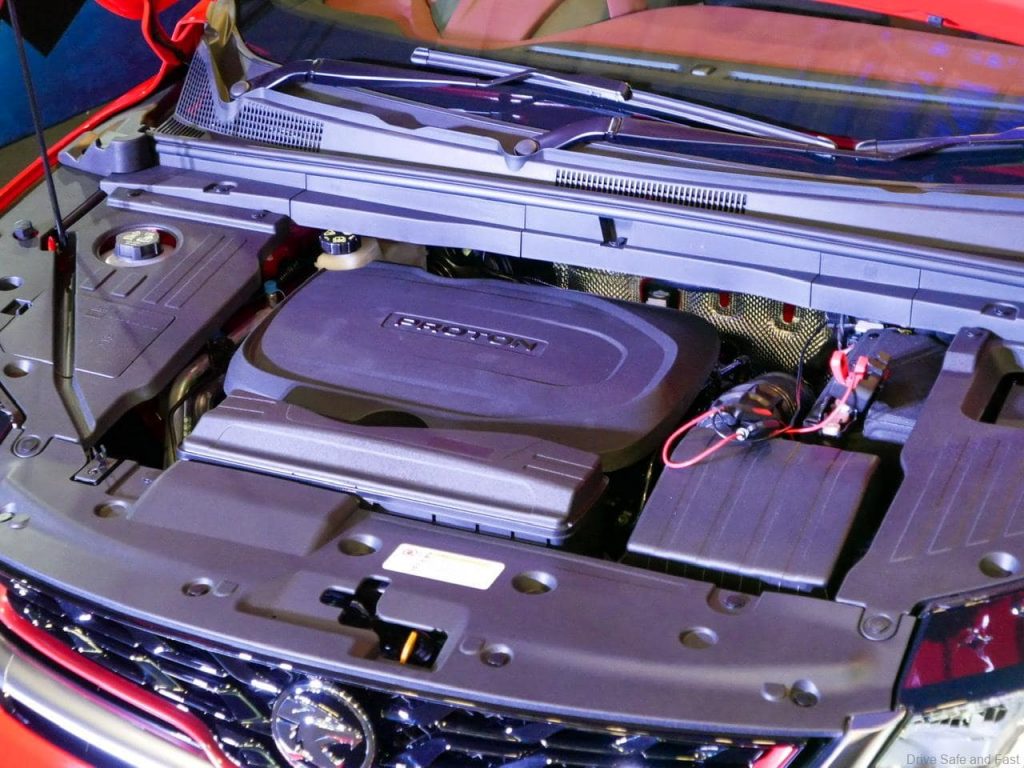 Speaking of trim levels on the X50, 4 trim levels are to be made available at launch. Starting with the base 1.5T Standard variant, standard equipment includes 4 airbags, LED headlights with DRLs, an 8 inch infotainment display with reverse camera, fabric seats, rear air vents and 17 inch alloy wheels.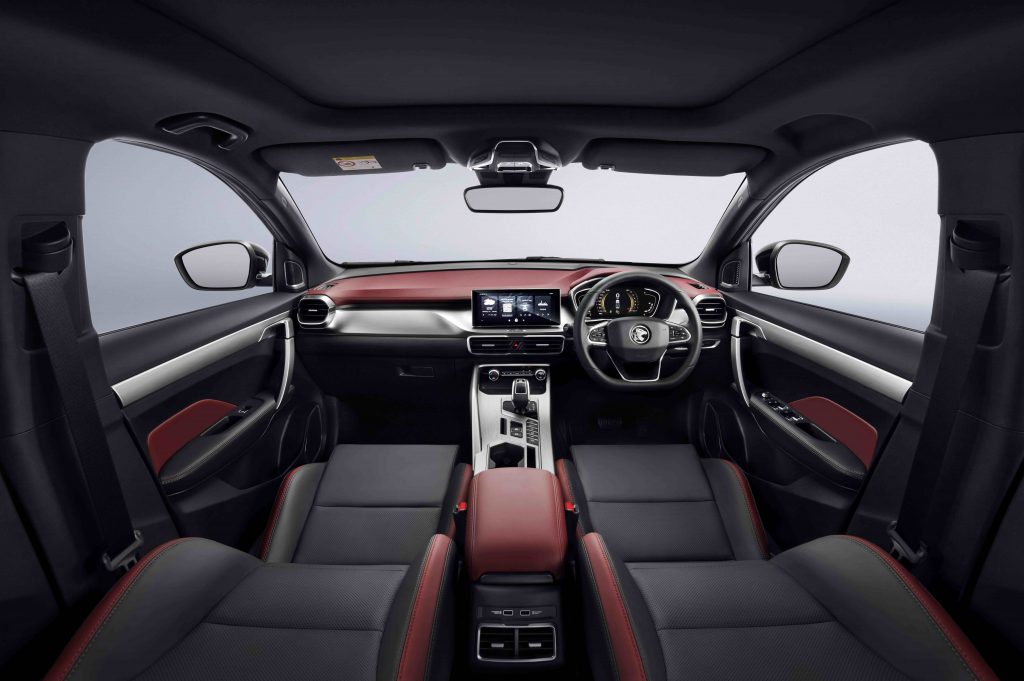 Stepping up to the 1.5T Executive yields automatic headlights, front fog lamps, leatherette seats, a leather steering wheel and most importantly an extra two airbags. Another wrung up the X50 ladder to the 1.5T Premium adds an inch to the alloy wheels and two inches to the head unit. A 360º camera and a tire pressure monitoring system, in addition to a power operated drivers seat completes the step up in spec.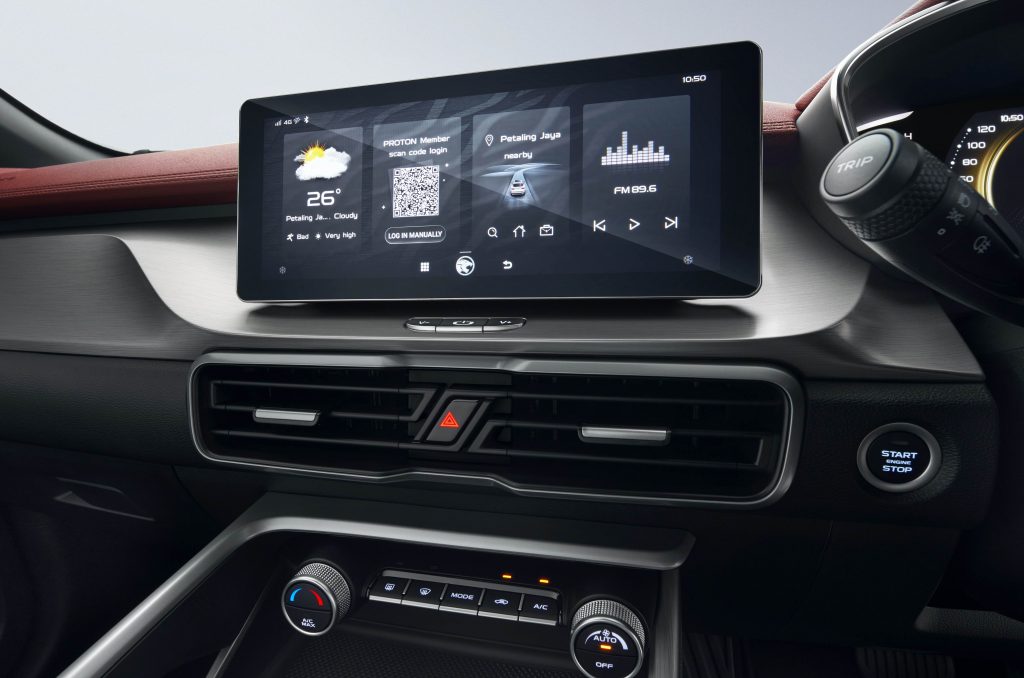 The 1.5T Premium is perhaps the sweet spot of the X50 range balancing features and price. However, if one wants all the bells and whistles the aforementioned 1.5 TGDi flagship is perhaps the one to go for. Apart from a more powerful engine, only in this trim level is the Advanced Driver Assistance System made available. The highest trim level X50 also can be visually distinguished on the road as it is also the only one with a panoramic sunroof (perfect for Malaysia's blazing sun) in addition to a contrasting black roof colour combination.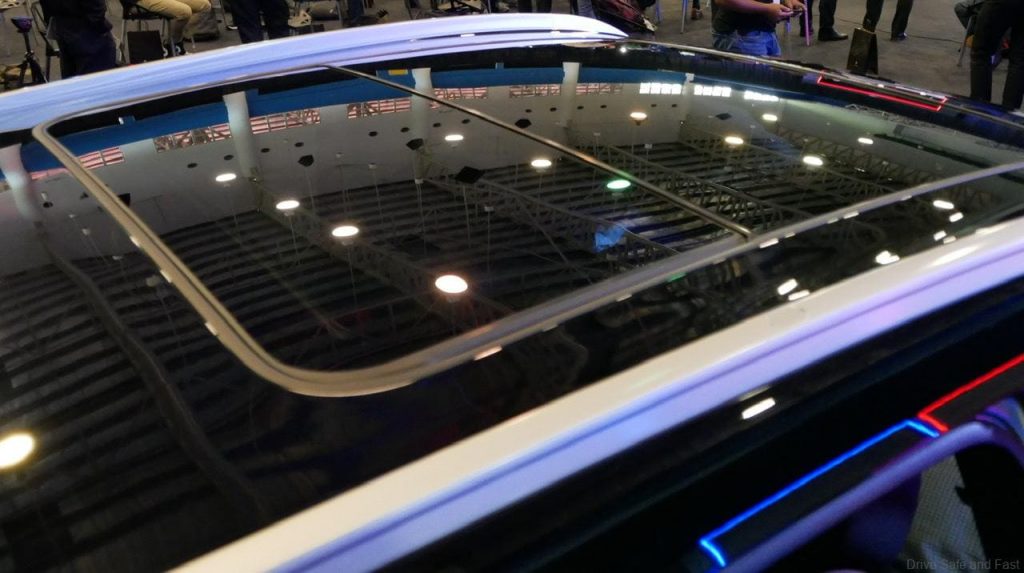 While on the subject of colours, six colours are available to choose from including a pretty striking array of blue, orange and red. Typical Malaysian buyers however will probably choose the more sedate white, silver and grey options.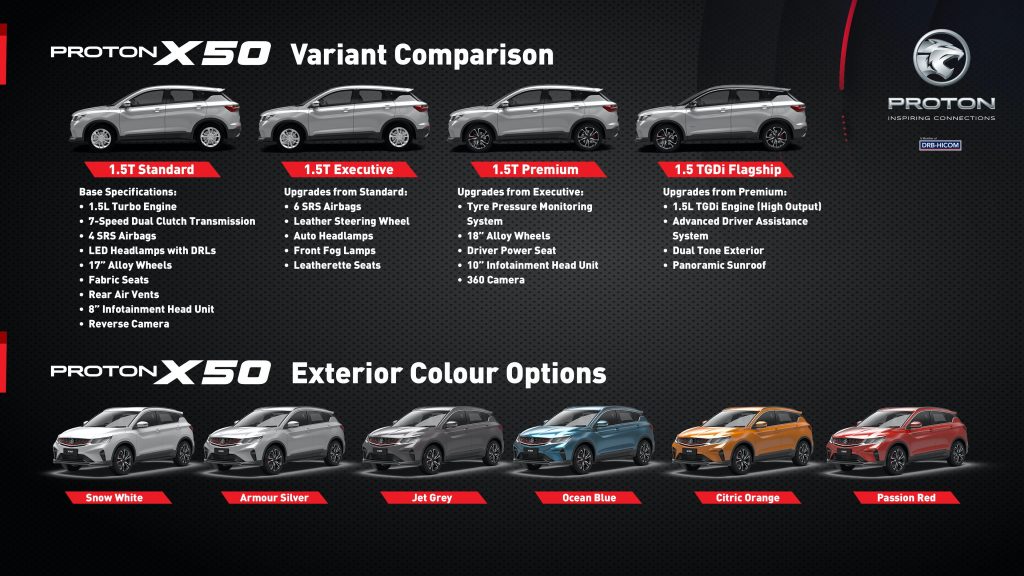 Prices of this upcoming compact crossover has not announced yet, and throwing numbers around is pointless too at this point. Especially from what happened with the X70 when initial guesstimates were 20k less than it really was. That said, eager prospective buyers can finally book their X50s by putting down a RM 500 deposit at authorised Proton showrooms beginning Malaysia day. 
Where it differs from the birth of the X70 though, is that the X50 will be built locally in Malaysia from the get go this time. Instead of initially being CBU imports, Proton begins initial assembly of the X50 in its Tanjung Malim plant beginning today.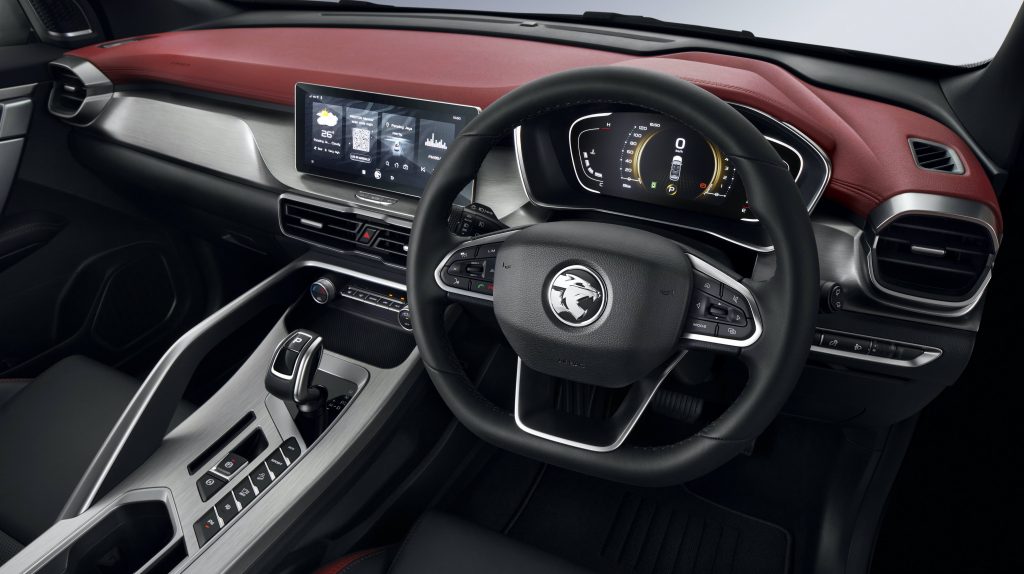 Although the hype around this car has been building for months, the final product on initial impression seems to justify the fanfare around this car. Let's hope for Proton's sake that this positive initial impression will translate to sales when it eventually launches sometime in the near future. Saying that, with the boom in popularity of the B-segment compact SUV and the popularity of its X70 big brother, it is near certain that Proton is on to another winner with this new X50.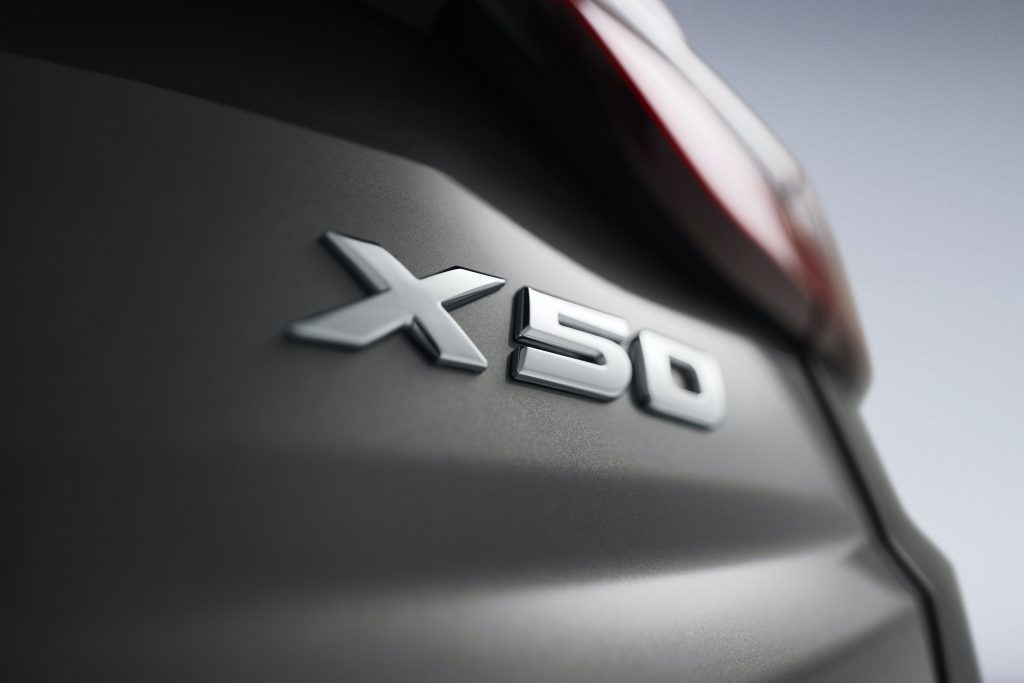 PRESS RELEASE: PROTON's eagerly anticipated all-new model has rolled off the production line at Tanjung Malim, which saw a new RM1.2 billion extension in 2019. During the ceremony Dato' Sri Syed Faisal Albar, Chairman of PROTON, also confirmed that in line with its bigger sibling the Proton X70, the B-segment SUV would be named the Proton X50 as the company expands its range of SUV offerings. 
Addition of new model to benefit the automotive vendor community 
The Proton X50 is the second all-new product to result from the partnership between PROTON and Geely. Built on the group's BMA (B-segment Modular Architecture) platform that also underpins products from Geely and Volvo, the model will feature turbocharged engines, a seven-speed DCT gearbox as well as the next generation of advanced driver assist systems. 
As a locally assembled vehicle, producing the X50 at Tanjung Malim will benefit Malaysia's automotive vendor community, with purchase intent expected to amount to at least RM1.8 billion annually. With another RM1 billion in parts purchases for the Proton X70, the combined annual contribution to automotive vendors by PROTON's two SUVs will be in the region of RM2.8 billion. 
With the addition of this new model, PROTON expects to continue its trajectory of growth. As of August 2020, the company is the only automotive brand ahead of its sales volume from the previous year as the industry comes to grips with lower sales caused by the COVID-19 pandemic.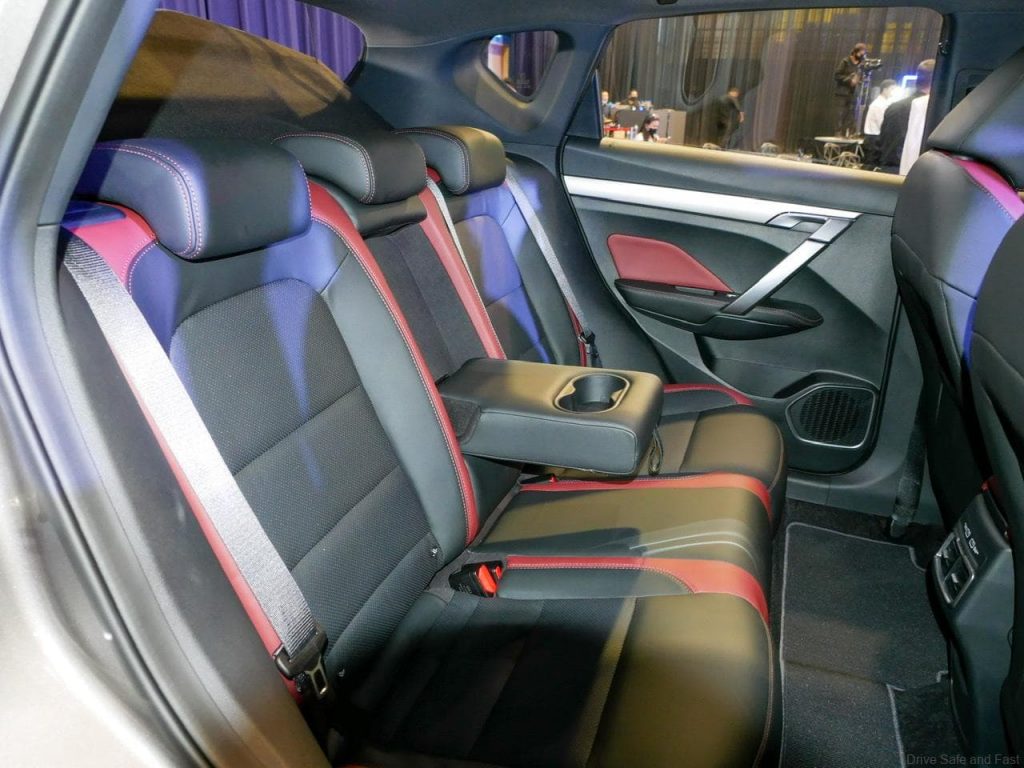 "As a company that manufactures locally, PROTON's growth means more money is injected into Malaysia's automotive vendor ecosystem leading to more jobs and wealth creation. This is vital at a time when COVID-19 has significantly hit Malaysia's economy," said Dato' Sri Syed Faisal Albar. 
Proton X50 order books to open tomorrow
PROTON also announced that customers can place their bookings, for a booking fee of RM500, at showrooms beginning 16 September, coinciding with Malaysia Day. Customer preview sessions will be held at four separate locations beginning 19 September, though these will be closed-door events. 
Aside from opening the order books and kicking off customer previews, PROTON also announced a contest for all Malaysians to vote for a slogan for its new SUV. More details can be obtained from the company's official website.