Automotive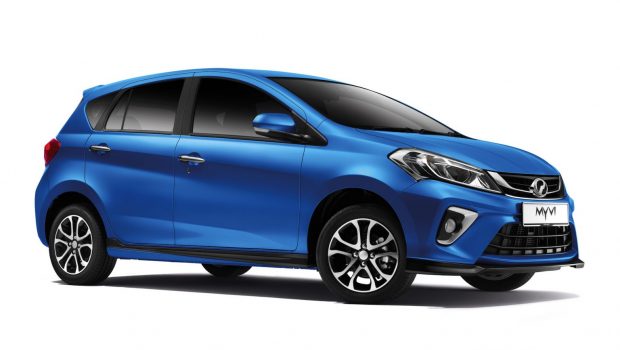 Published on July 15th, 2020 | by Joshua Chin
0
Perodua Myvi Facelift Adds Advanced Safety Assist 2.0
Also now available in Electric Blue. 
Malaysia's de-facto national car, the Perodua Myvi, has just received a significant safety upgrade as part of a light refresh for the year. 
When launched in 2017, Malaysians were all amazed by the amount of active safety features that made its way into this people's car as part of Perodua's Active Safety Sense (ASA), albeit only in its top spec 1.5 AV variant. Pre-Collision Warning and Braking up to 30 km/h, Front Departure Alert and Pedal Misoperation Control were all standard as part of ASA package. 
As part of the refresh though, an upgraded ASA 2.0 has been introduced to the Myvi, and now it is in even more Myvi variants. All 1.5 litre Myvi models are equipped with this crucial safety feature, while it being an option on the 1.3 X variant. 
The ASA 2.0, first debuting on the Aruz SUV last year, now adds Pedestrian Detection up to 50 km/h and ups the operational speeds of the Pre-Collision Warning and Pre-Collision Braking features to 100 km/h and 80 km/h respectively; on top of the features seen on the first-generation ASA. 
It is a wonder to think that this sophisticated safety feature is standard on a sub-RM50k Malaysian hatchback, while it still being an optional extra or even not included as an option in many other cars, that are often more expensive and supposedly more technologically advanced than the humble Myvi. 
Safety features aside, the Myvi remains functionally identical to before. Although for the 2020 model year, the evergreen Perodua Myvi is now also offered in Electric Blue.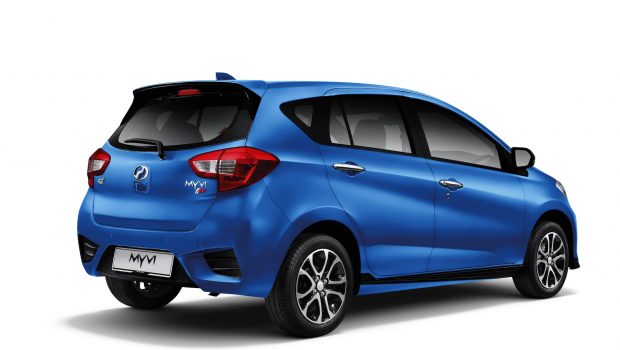 More information can be found in the press release below: 
Malaysia's favourite set of wheels, the Perodua Myvi, has received a significant safety boost and a striking new body colour for 2020, and is now available for booking at all Perodua showrooms nationwide.
The range-topping 1.5 AV was previously the only variant with the Advanced Safety Assist (ASA) suite of driver assistance safety systems. Now, the more advanced version, ASA 2.0, is standard on variants 1.5 AV and 1.5 H, and optional on the 1.3 X.
"With the inclusion of ASA 2.0, the Perodua Myvi takes advanced safety to a whole new level at this price point, and it's now more widely available within the line-up," said Perodua President and Chief Executive Officer Dato' Zainal Abidin Ahmad.
"The latest Myvi carries on the Perodua tradition of bringing advanced safety technology to the people by making it affordable and accessible to all," he added.
Additionally, the Myvi is now available in Electric Blue (for all variants). Other available colours are Ivory White, Glittering Silver, Lava Red and Granite Grey (now available on all variants except 1.3 G).
ASA debuted on the third-generation Perodua Myvi in 2017, comprising Pre-Collision Warning (up to 30 km/h), Pre-Collision Braking (up to 30 km/h), Front Departure Alert and Pedal Misoperation Control, all of which work together to mitigate collisions.
ASA 2.0 first appeared on the Aruz in 2019, adding Pedestrian Detection (up to 50 km/h) to the suite and upping the operational speeds of Pre-Collision Warning and Pre-Collision Braking to 100 km/h and 80 km/h respectively.
ASA 2.0 then found its way to the 2019 Axia and 2020 Bezza before arriving now at the Myvi, which continues to be offered with a five-year/150,000 km warranty (whichever comes first).
"Check out the updated Perodua Myvi now at any of our sales outlets nationwide – our authorised sales advisors will be only too happy to assist you and answer your queries on the latest version of Malaysia's best-selling car!" Dato' Zainal said.