Automotive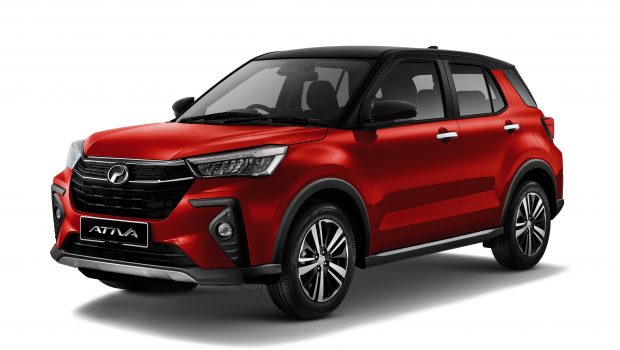 Published on March 3rd, 2021 | by Joshua Chin
0
Perodua Ativa Officially Launched In Malaysia
Prices for this new Perodua Ativa range from RM 61,500 to RM 72,000. 
After many, many months, the new Perodua Ativa compact crossover has finally officially been launched in Malaysia.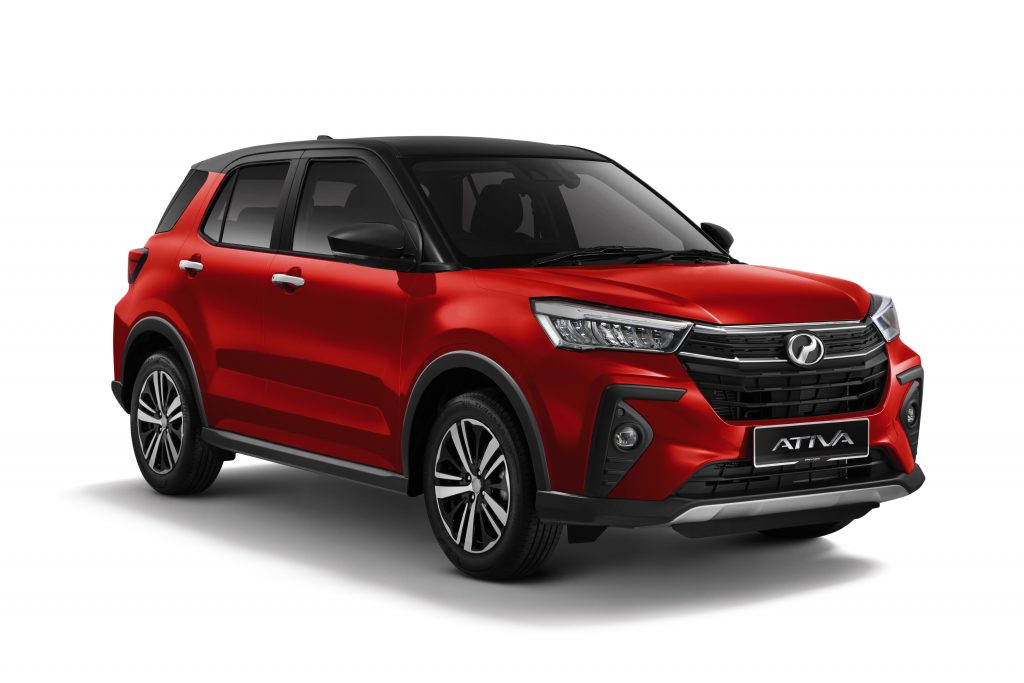 Now of course, courtesy of all the leaks, rumours and even its pre-booking advert that precedes the recent virtual launch event, much of the details regarding this new Ativa has already been known long before today. Nevertheless, here is the official breakdown of the specifications of what could well be Malaysia's next best selling compact crossover.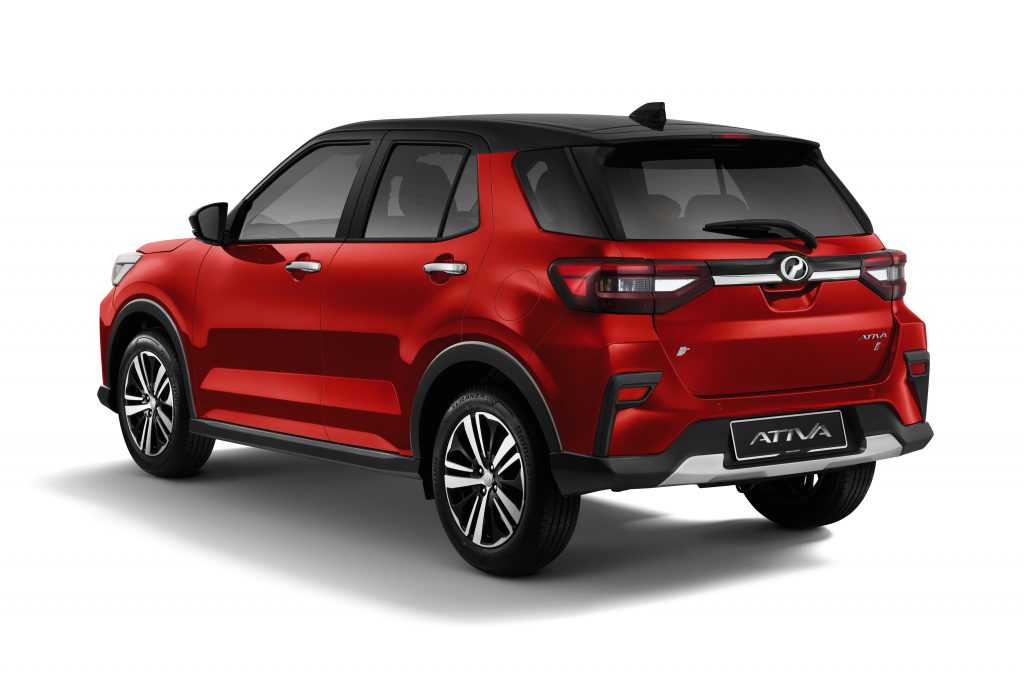 Without beating around the bush too much, let's all remember that this new Ativa is in essence a Daihatsu Rocky/Toyota Raize with Perodua badges on instead of the Japanese ones. Nevertheless, this is not necessarily a bad thing as it brings with it a lot of rather worthwhile features that are to be found within this Malaysian compact crossover.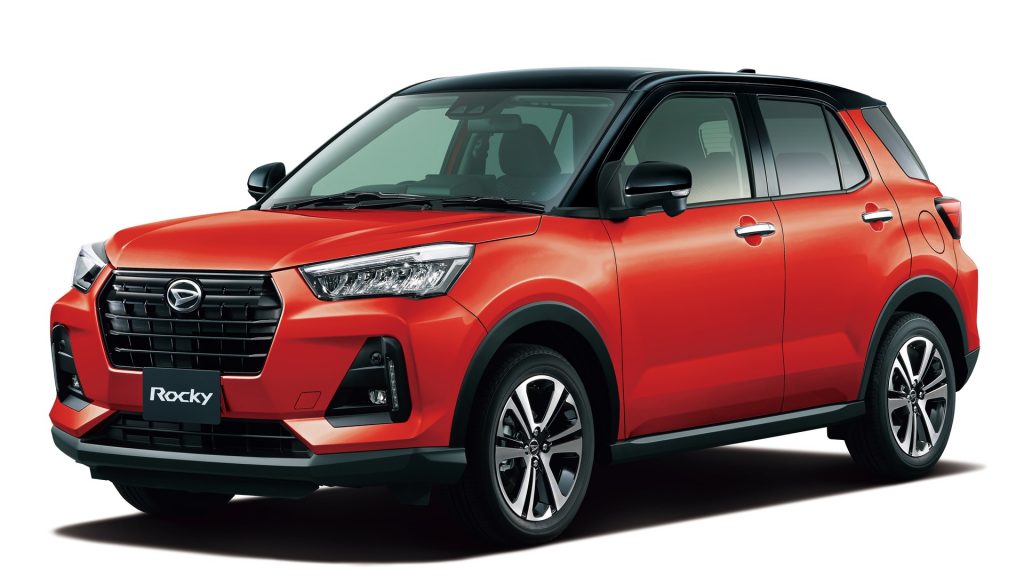 One such feature brought along by its Japanese counterparts is the 1.0 litre turbocharged three-cylinder that is found under the hood of all three variants available. The first forced induction engine is to be found in a Perodua, this powertrain combinations develops a reasonably healthy 98 hp and 140 Nm of torque. More impressive however is perhaps the fact that, mated to its 7-speed D-CVT transmission, which is incidentally also a first for the Malaysian automaker, the Ativa will manage a rather impressive claimed fuel consumption figure of 18.9 km/l.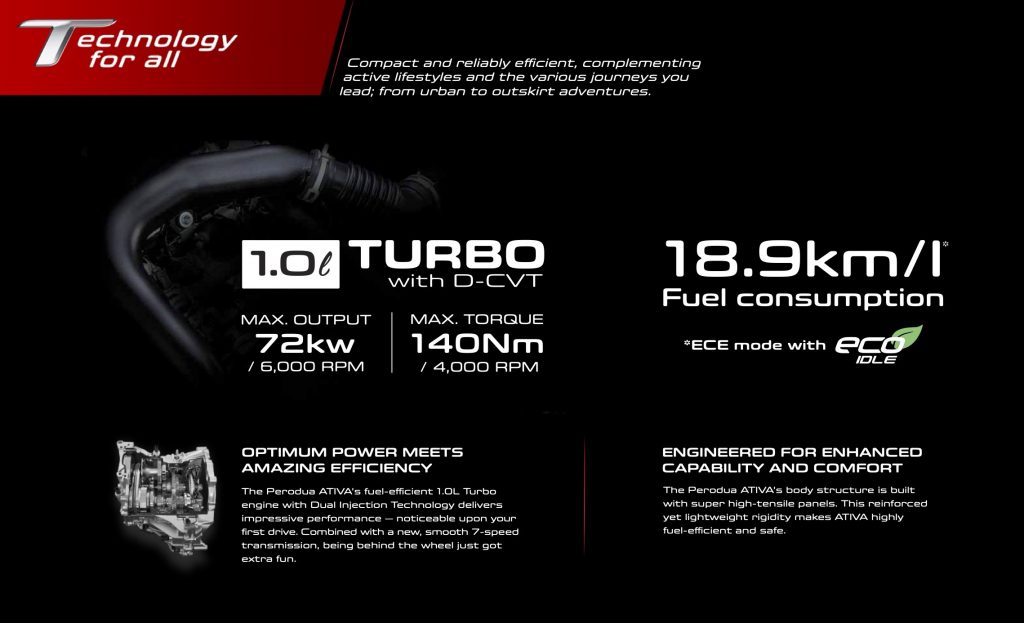 Aside from the technologically advanced powertrain, this Japanese-Malaysian collaboration means the Ativa comes jam-packed with safety kit too. All variants of this new Perodua compact crossover comes as standard with the automaker's Advanced Safety Assist (A.S.A) 3.0 suite of active driver aids, bringing with it Pre-Collision Warning, Pre-Collision Braking, Pedal Misoperation Control, Lane Departure Warning, Lane Departure Prevention and Auto High Beam. 
Additionally, all three variants feature 6 airbags and various other passive safety acronyms as standard. Going back to the active safety stuff though, it is worth pointing out that only the top-spec AV variant gets the full suite of features that includes Lane Keep Control, Blind Spot Monitor, Rear Cross Traffic Alert and Adaptive Cruise Control.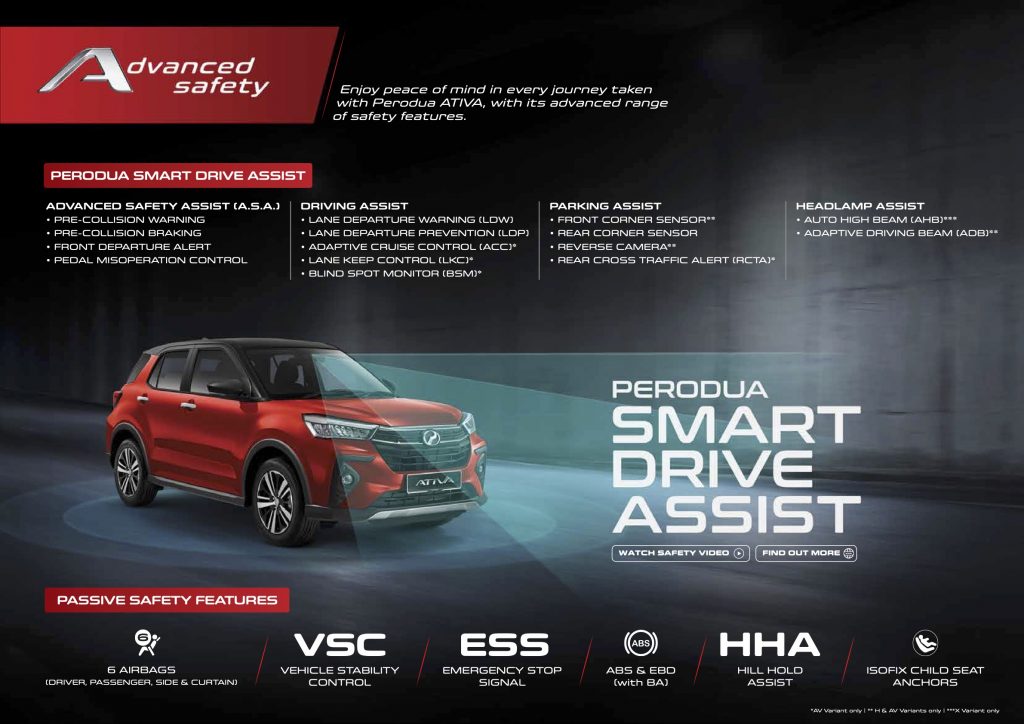 Speaking more on the different kit available on different spec of Ativa, Perodua has not made it easy to keep up with the varying specs on the varying variants. Below however is a handy guide on the highlights of what each trim level gets you: 
Perodua Ativa X
LED headlights with Auto High Beam and follow-me-home function
LED combination tail lights
16-inch alloy wheels
Fabric semi-bucket seats
11-inch radio with bluetooth and MP3
2 front USB ports
4 speakers (2 front + 2 rear)
Keyless go

 

Twin-tier boot floor
60:40 spilt-folding rear seats

 

Rear corner sensors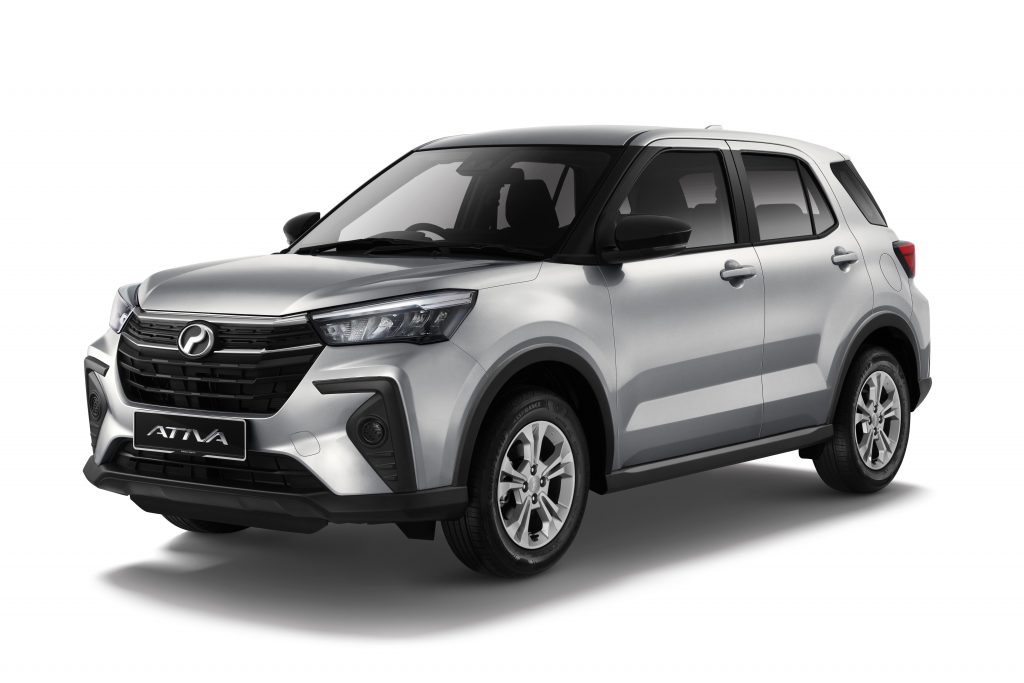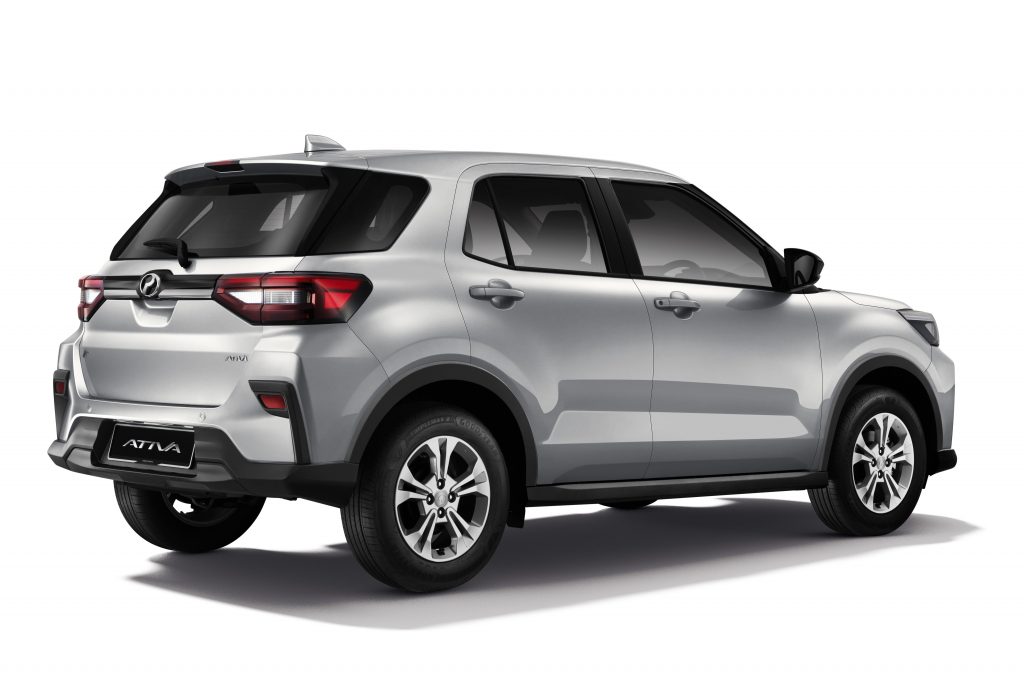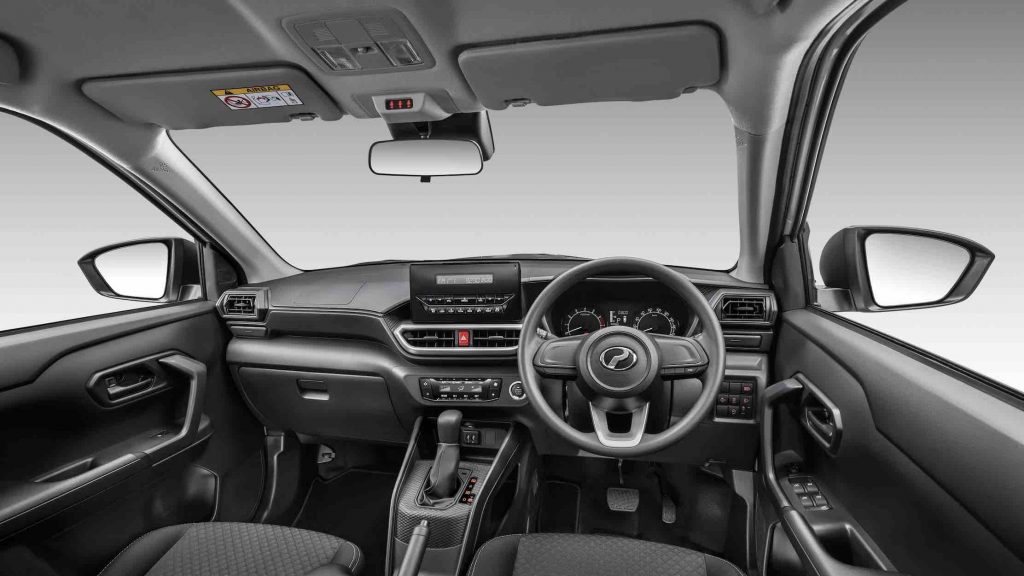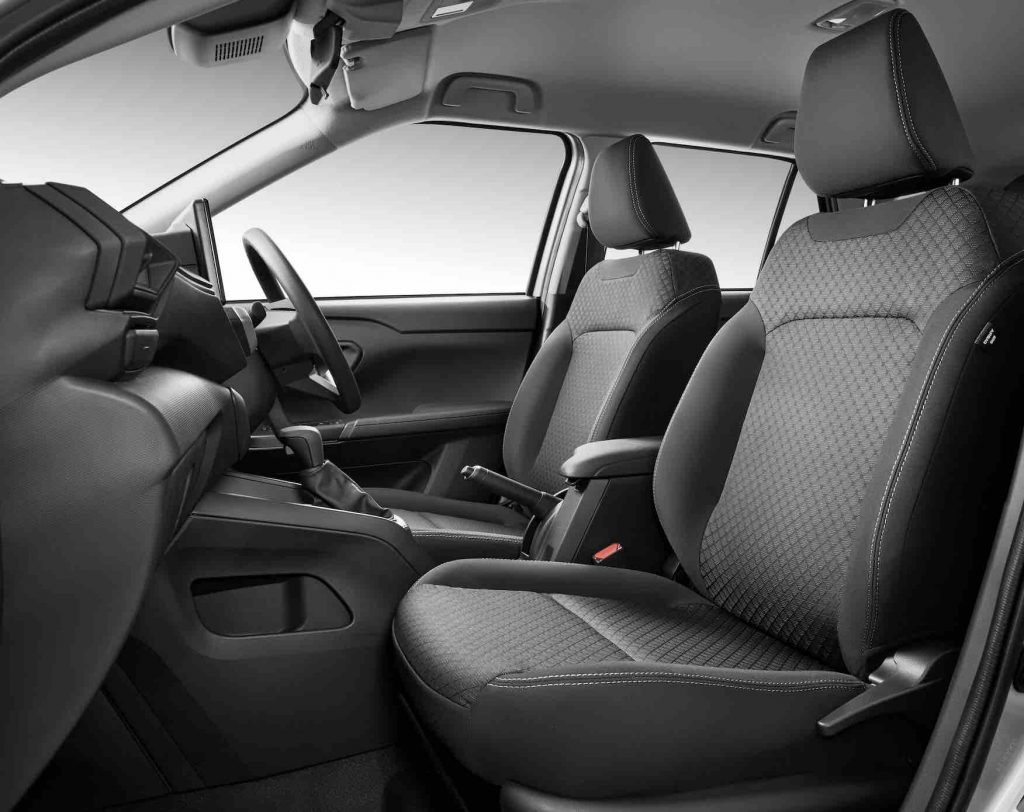 Perodua Ativa H (in addition to X)
Automatic LED headlights with Adaptive High Beam, follow-me-home function and auto-levelling
Sequential turn signals
LED fog lights
Automatic retractable side mirrors
17-inch alloy wheels
9-inch central infotainment touchscreen with Bluetooth, MP3, Smartlink for Android
7-inch TFT digital instrument display with 4 preset displays and reminder display

 

Multi-function leather-wrapped steering wheel with Power Mode
Centre console box with padded armrest
HDMI port
4 USB ports (2 front + 2 rear)

 

Front corner sensors
Reverse camera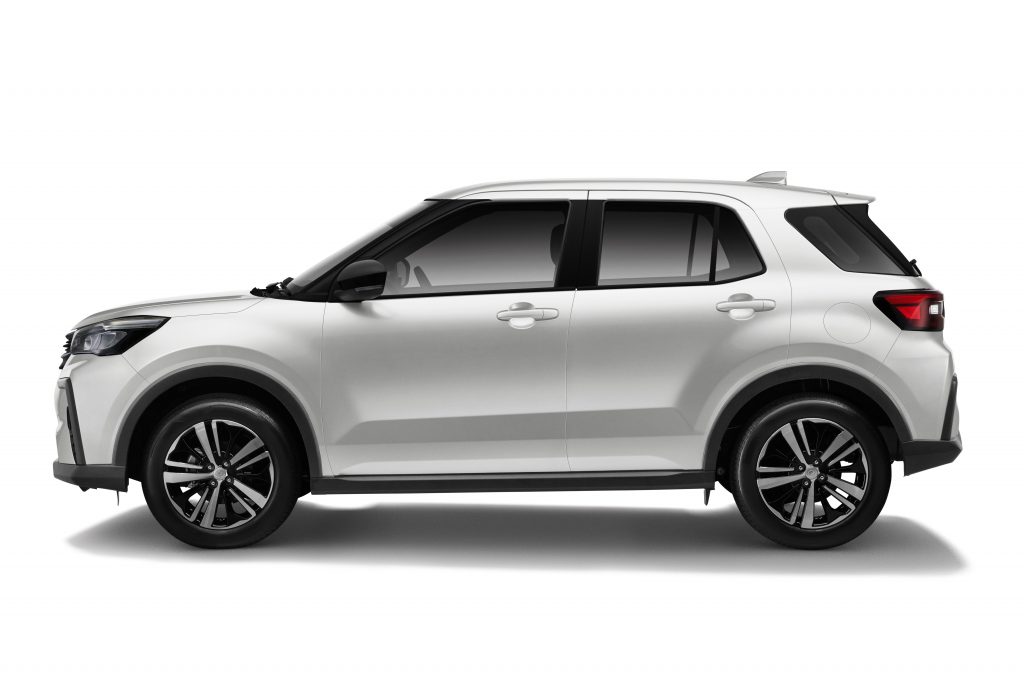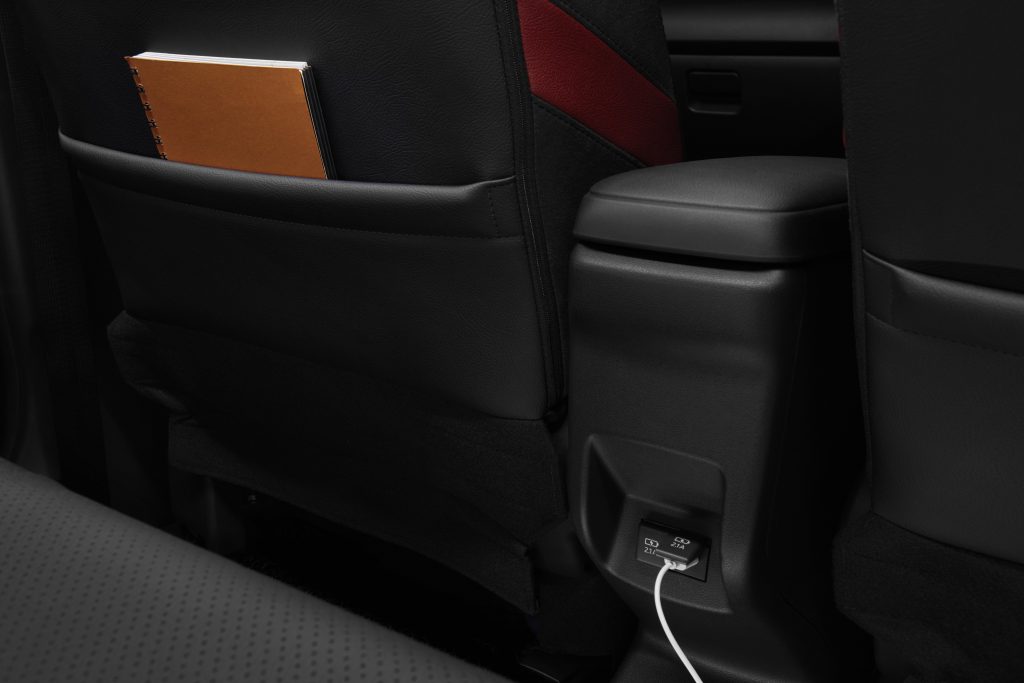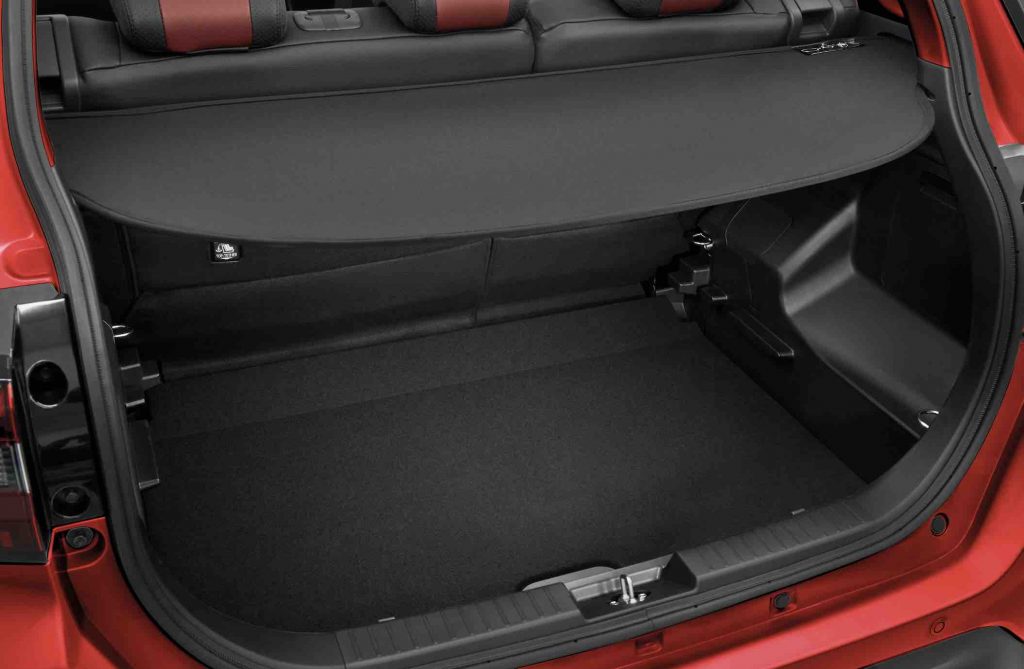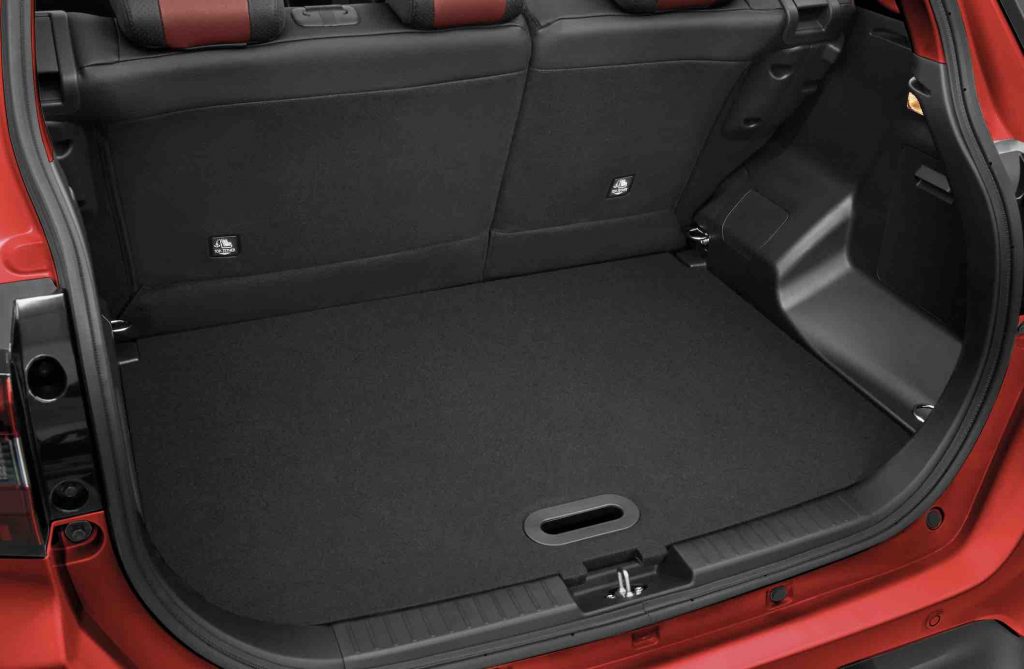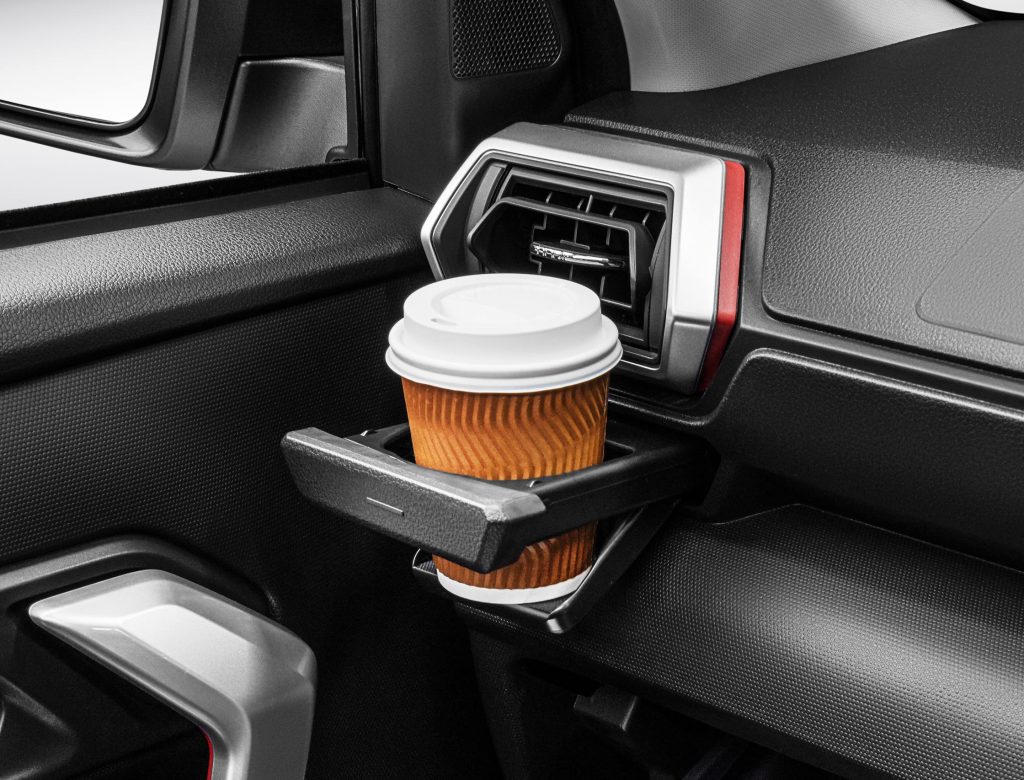 Perodua Ativa AV (in addition to H)
Two-tone paint option with black roof
Chrome outer and inner door handles
Leather semi-bucket seats with red piping
Gear knob with chrome accents
Voice recognition
Front floor ambient illumination
6 speakers (2 front + 2 rear + 2 tweeters)
Integrated Digital Video Recorder (DVR)
Solar and security window film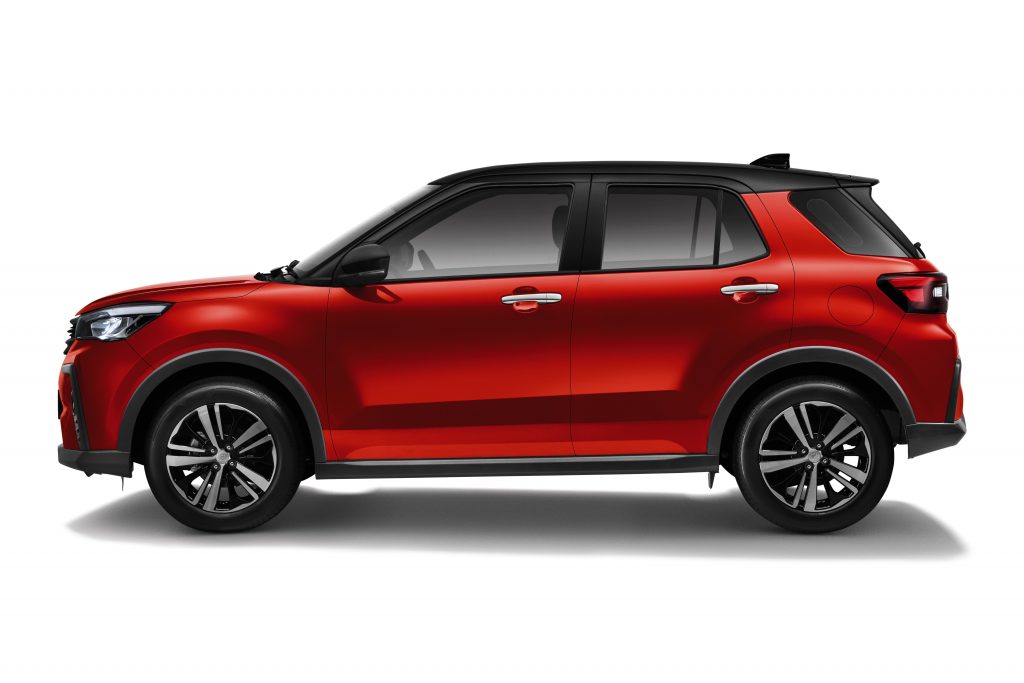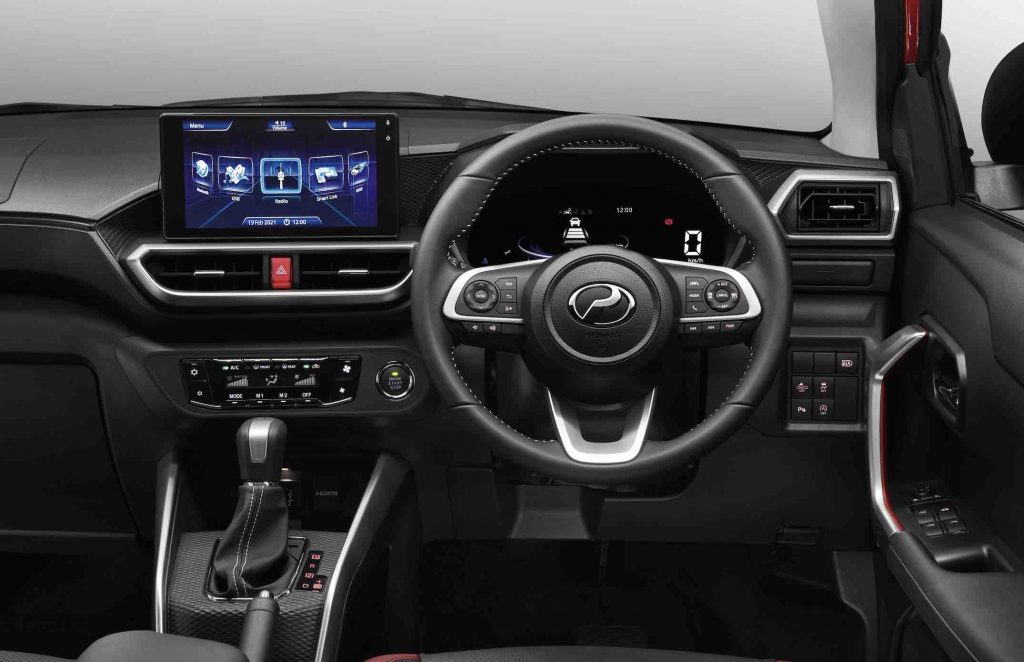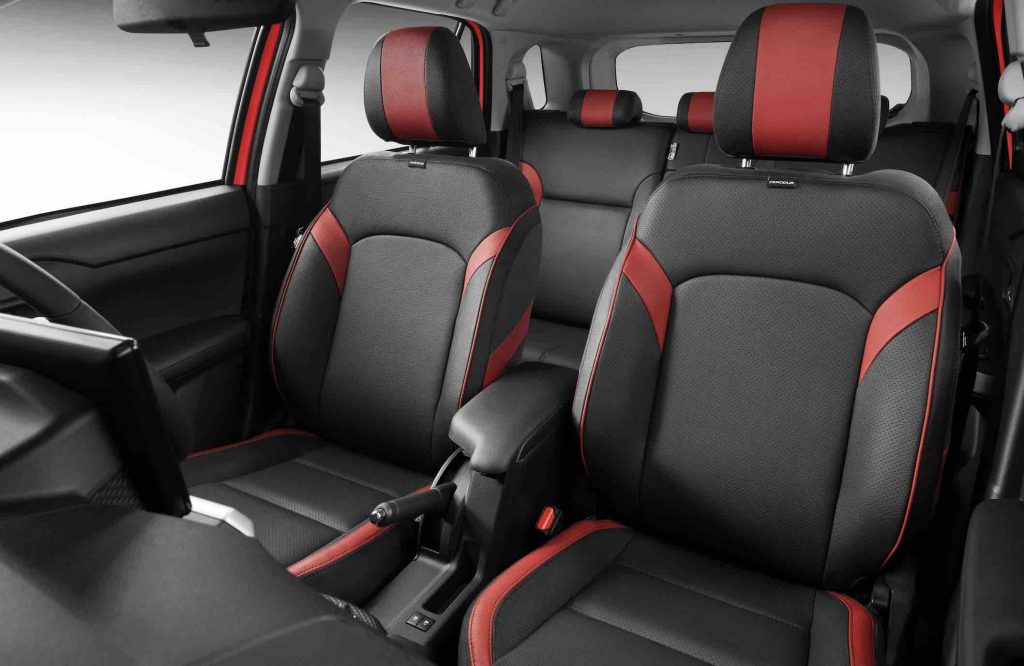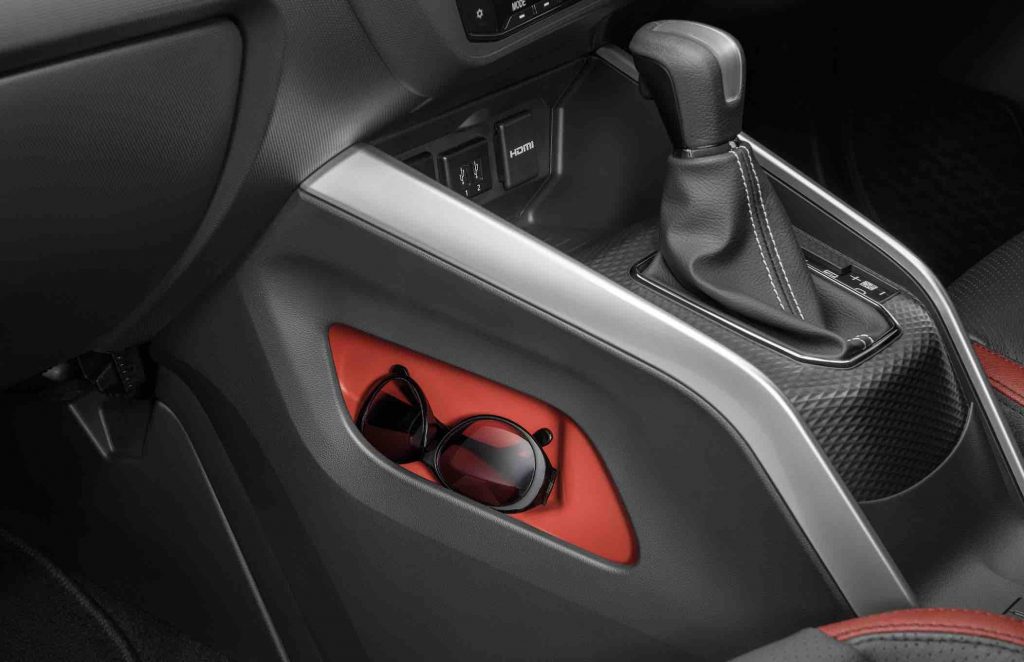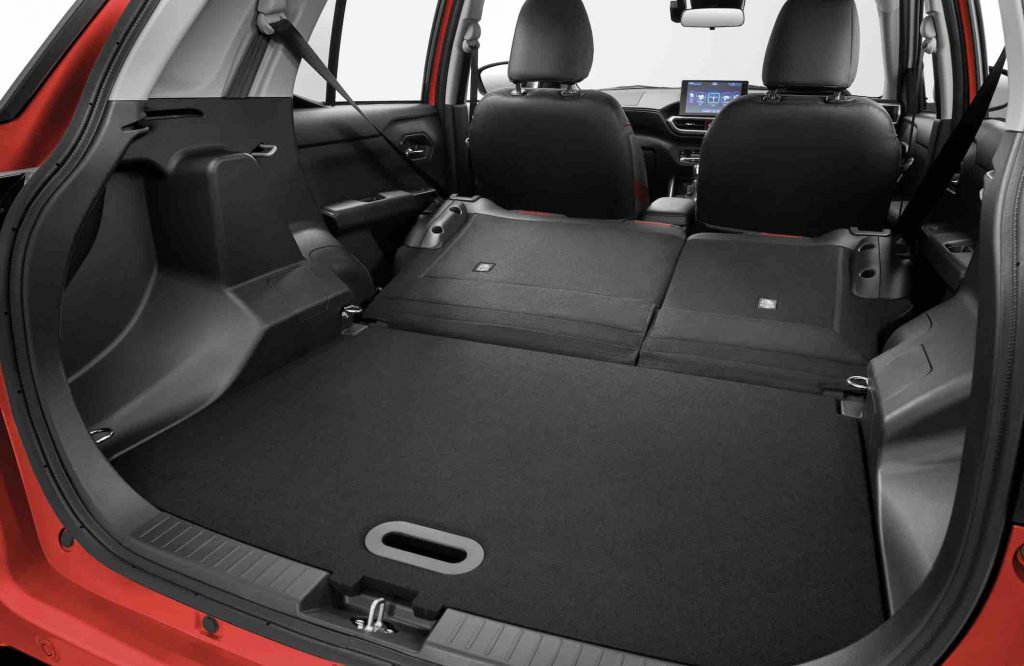 Prices for the Ativa begin at RM 61,500 for the base-spec X, before rising to RM 66,100 – RM 66,600 for the mid-level H (depending on colour) and RM 71,200 – RM 72,000 for the top-tier AV variant. All prices stated here are excluding SST and will be true till the 30th of June 2021. There is also a whole range of factory Perodua GearUp accessories that are available for the Ativa to bump up these prices just that little bit further.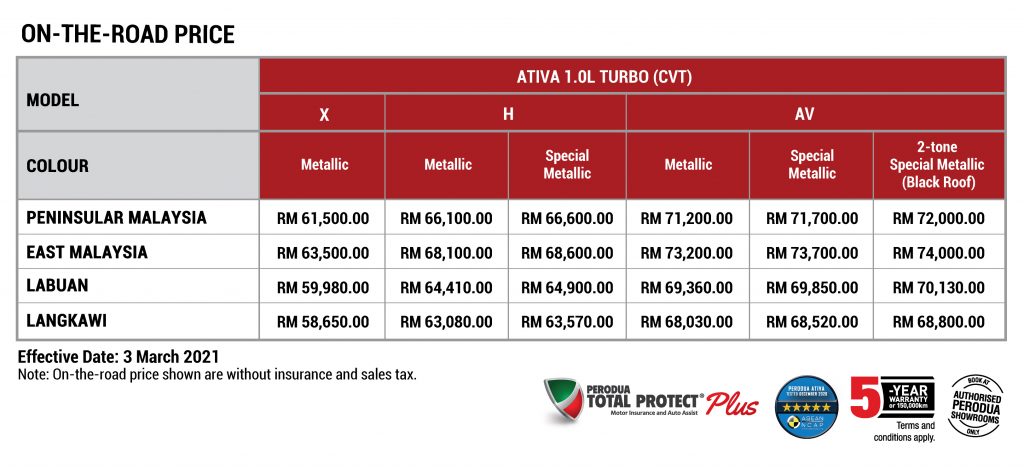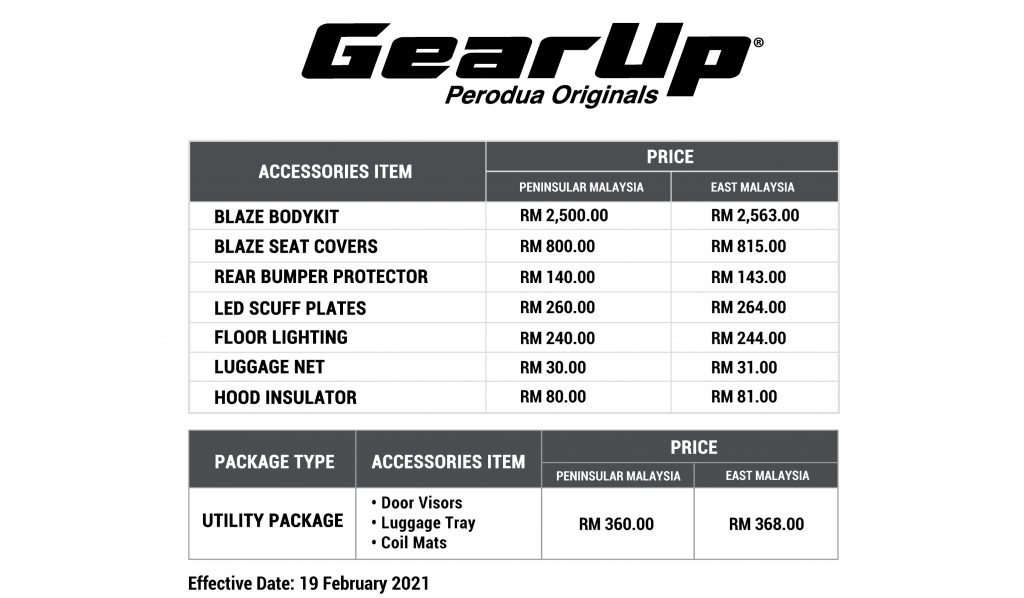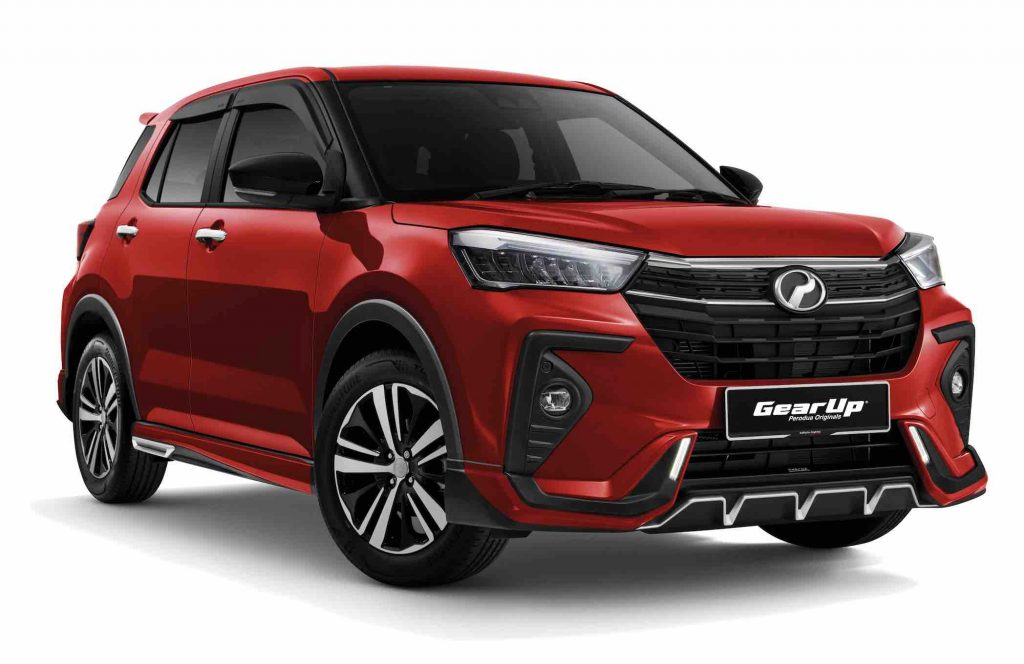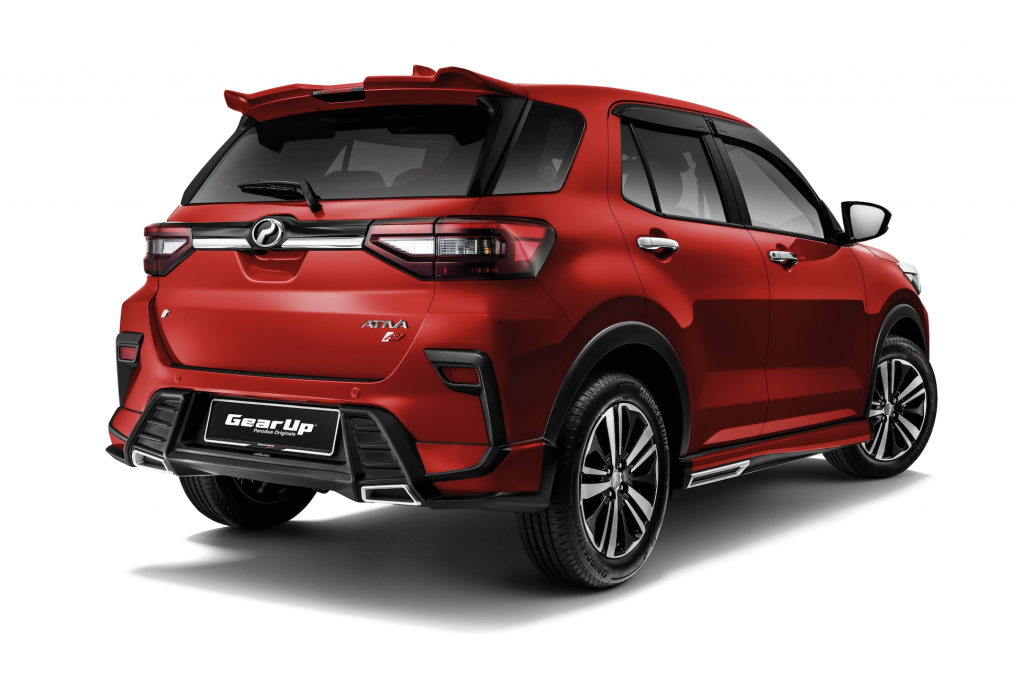 As for colours, the base model is available in Cobalt Blue, Granite Grey and Glittering Silver. The mid-spec H variant meanwhile adds Pearl Delima Red and Pearl Diamond White into the roster, while the top-tier AV Ativas feature the same options just with a black roof.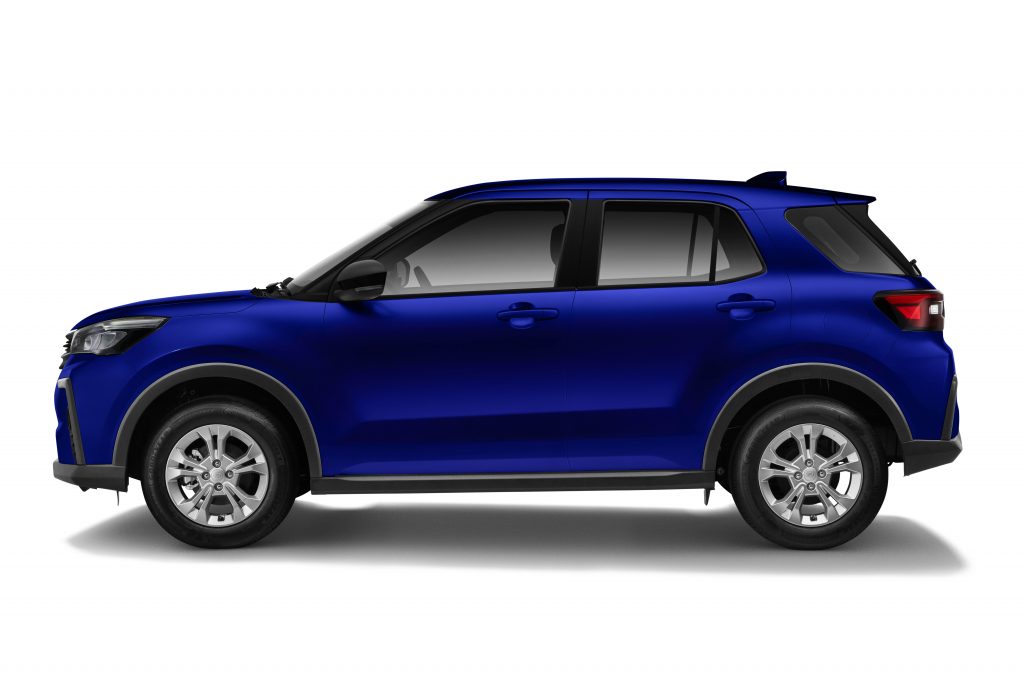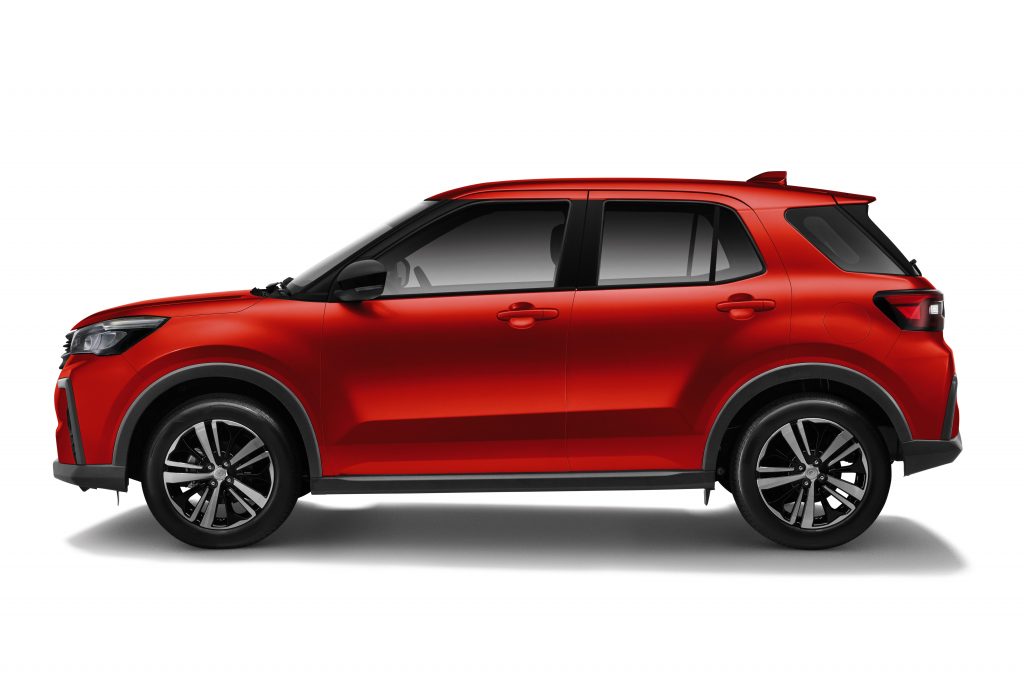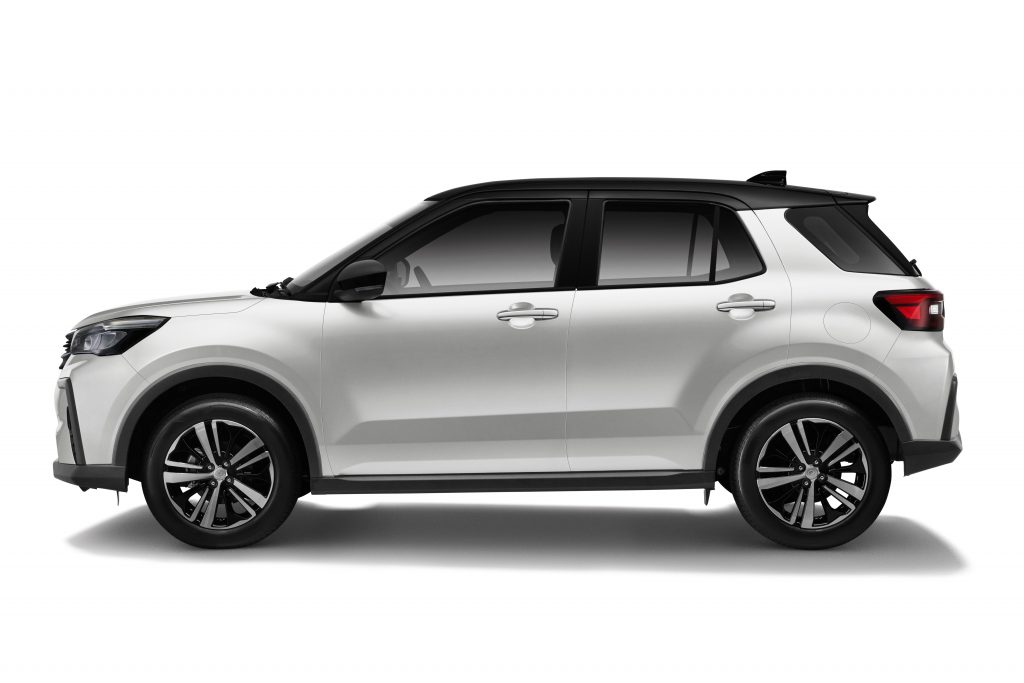 Over 5,000 Ativas have already been already been spoken for since bookings opened on the 19th of February. Deliveries of these new Peroduas meanwhile are set to begin tomorrow, with an expected 3,000 units to be delivered every month. 
So to the over 30,000 prospective Proton X50 owners who are still waiting for their new cars to arrive, would you be looking at heading towards a Perodua dealership any time soon?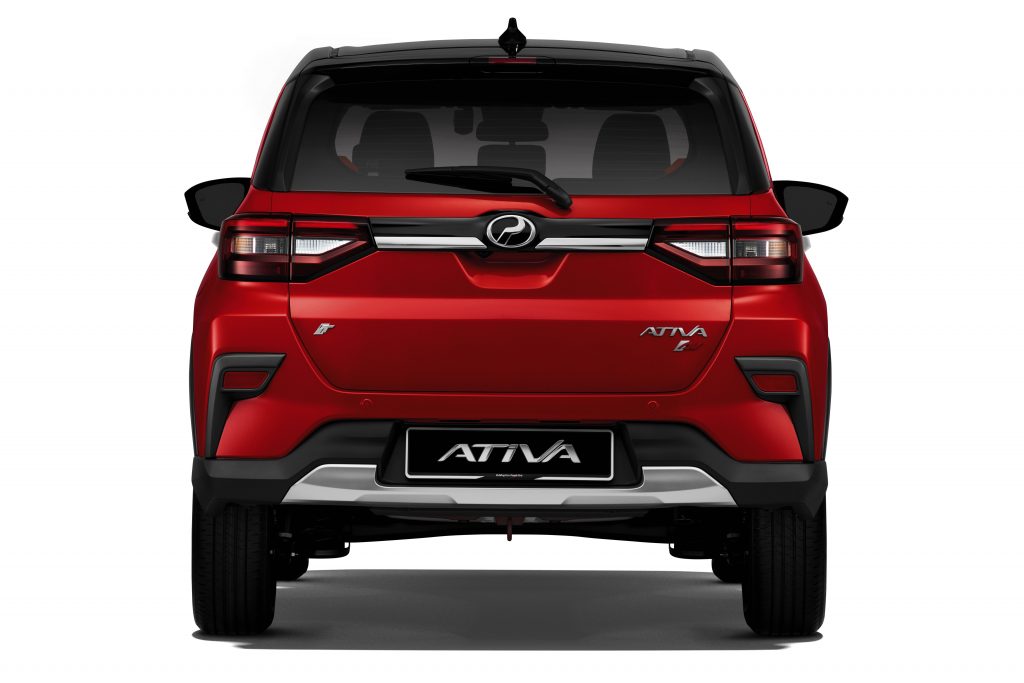 PRESS RELEASE: The Perodua Ativa, the first model under the Perodua Smart Build blueprint, officially launched today at final prices lower than estimated, ranging from RM61,500 to RM72,000, on-the-road before insurance in Peninsular Malaysia.
The said prices supersede the estimated RM62,500 to RM73,400 announced earlier, and are valid until the government's sales tax exemption expires on 30 June.
"The Perodua Ativa's competitive pricing was made possible by its 95% localisation rate – the highest initial local content rate for any Perodua model. Even the engine and transmission are locally manufactured," Perodua President and Chief Executive Officer Dato' Zainal Abidin Ahmad said.
The Perodua Ativa was officially unveiled by Perodua Chairman Tan Sri Asmat Kamaludin via a digital premiere that began at 8pm.
"We have so far received some 5,000 bookings for the Perodua Ativa since we began collecting orders on 19 February. We thank the public very much for their support. Deliveries will begin tomorrow (4 March), and we aim to deliver an average of 3,000 units a month," said Dato' Zainal.
Dato' Zainal added that the Perodua Ativa is the result of the first truly smart partnership between Perodua and its technical and technology partner Daihatsu.
"The Perodua Ativa was developed on a global platform as Perodua and Daihatsu pooled resources to offer the most competitive model we can produce," he said.
According to Dato' Zainal, the Perodua Ativa's introduction is significant as it brings Perodua's collaboration with Daihatsu to a new level and allows Perodua and its suppliers to commonise components and processes for maximum cost efficiency.
"This was all done without sacrificing our unique Malaysian design, features and tastes," he added.
"Our involvement with the Ativa began from the drawing board – 54 of our designers and engineers worked with Daihatsu on this model since 2018.
"This close collaboration allowed us to include the Malaysian automotive ecosystem in the development of this model, and the suppliers rose to the challenge and were able to reduce their costs," Dato' Zainal said.
"We thank the Malaysian Government for acknowledging our contributions to the ecosystem and for their support," said Dato' Zainal.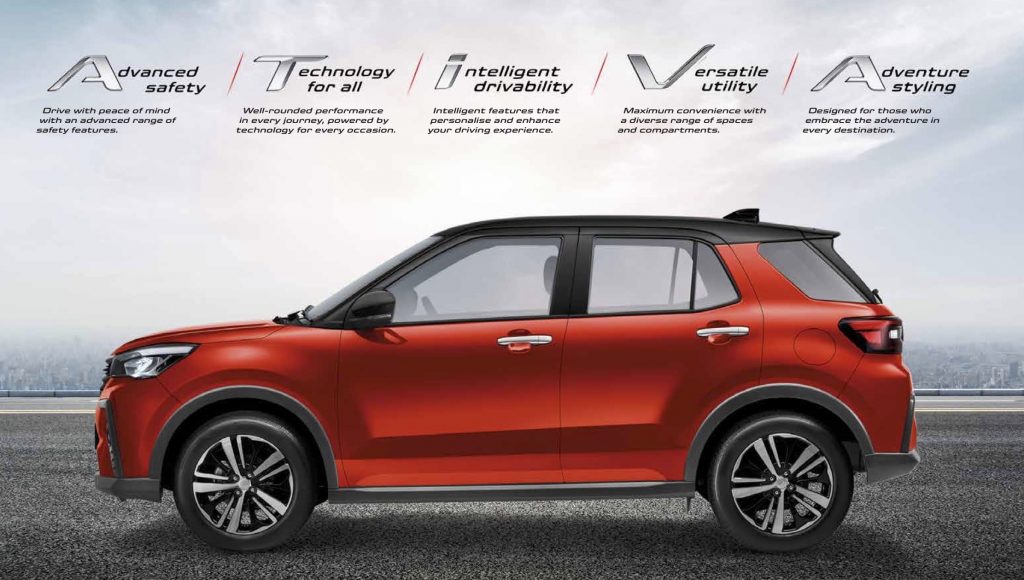 Elaborating on the new model, Dato' Zainal said: "Ativa is Portuguese for 'active', and we believe that a test drive is all one needs to be convinced that the Perodua Ativa is the perfect companion for the urban, active lifestyles most of us live today."
The Ativa is Perodua's first turbocharged vehicle, its first to use a Continuously Variable Transmission (CVT) and its first to satisfy Autonomous Driving Level 2 standards, besides being the most affordable vehicle in Malaysia to do so.
These technologies contribute to a class-leading rated fuel efficiency of 18.9 km/l, making it Perodua's fifth Energy-Efficient Vehicle (EEV).
Debuting on the Perodua Ativa is Advanced Safety Assist (ASA*) 3.0, which is standard across the range for the first time. ASA 3.0 works at higher speeds (up to 120 km/h for vehicles, up to 60 km/h for pedestrians) versus the current ASA 2.0, and can now detect two-wheeled vehicles as well as function at night.
Also on all variants are six airbags, automatic LED headlamps with Auto High Beam, plus Lane Departure Warning and Prevention. H and AV variants get Adaptive Driving Beam, a seven-inch TFT multi-info display and a nine-inch touch-screen infotainment system with voice recognition, while the top AV exclusively gets Lane Keep Control, Blind Spot Monitor, Rear Cross Traffic Alert and Adaptive Cruise Control.
With the Ativa now part of the Perodua family, the carmaker expects to buy a total of RM6.5 billion worth of components from Malaysian suppliers this year.
"We invite all Malaysians to our sales outlets nationwide – where strict COVID-19 guidelines are in place for the health and safety of all – to see, feel and test drive the Perodua Ativa ahead of the government's sales tax exemption expiry in end-June," said Dato' Zainal.