Used cars
RM 100k Cars To Buy With Your Heart, Not With Your Head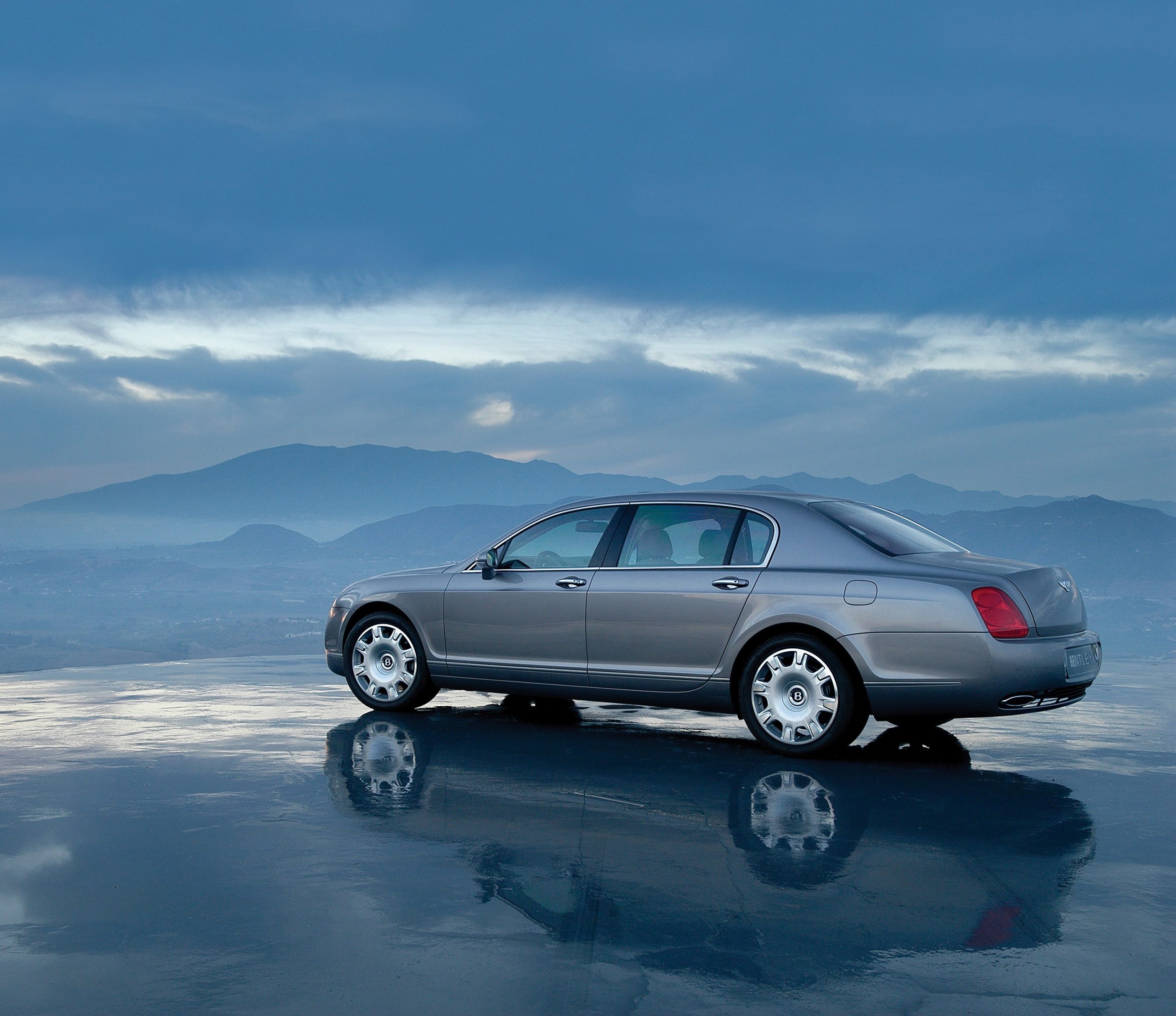 Ballin' on a budget never looked so good. 
Suppose (by some ridiculous premise for a story) that you now live in a fantasy world where running costs are no longer a concern but you only have RM 100k to spend on your next motor.
RM 100k is an odd amount of money as it's simultaneously too much for something meh but not enough for something good. RM 100k offers some great options in the new car market, but none of them really tug at the heartstrings of any petrolhead. Then again, RM 100k can is within the price range of many tasty classic exotics. However some modern features, especially safety features wouldn't go amiss in your RM 100k motor. 
RM 100k though is just the right amount of money needed to open the doors to some greatly depreciated used cars. Most of which will set any petrolhead's heart aflutter. Thus with that in mind, let the RM 100k car hunt begin. 
Hot hatch: Subaru Impreza WRX STI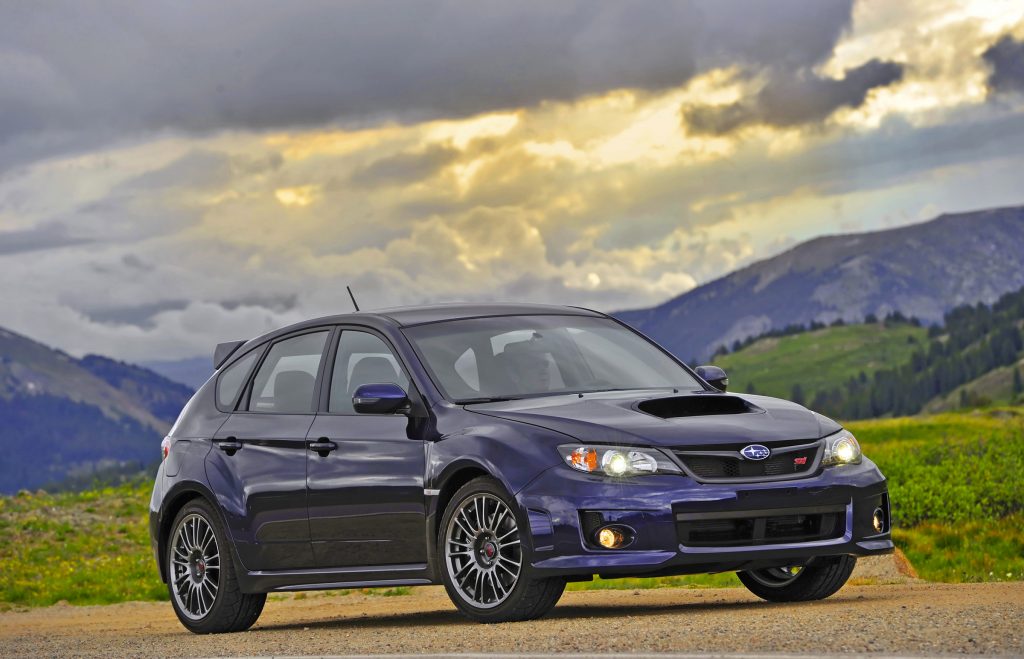 The first contender to spend your RM 100k on could be a Subaru Impreza WRX STI Version 10. 
Remember that at this budget you won't be able to afford a hot hatch with an AMG, M or RS pedigree, what you could get though is this STI that was the nutter hot hatch from the years past. 
Powered by a turbocharged 2.5 litre-flat four driving all four wheels, this rally car for the road pumps out 300 hp and 304 Nm of torque. Usually mated to a six speed manual transmission, this hatchback variant of the long running Subaru Technica International nameplate rockets to 100 kmh from a standstill in under 5 seconds.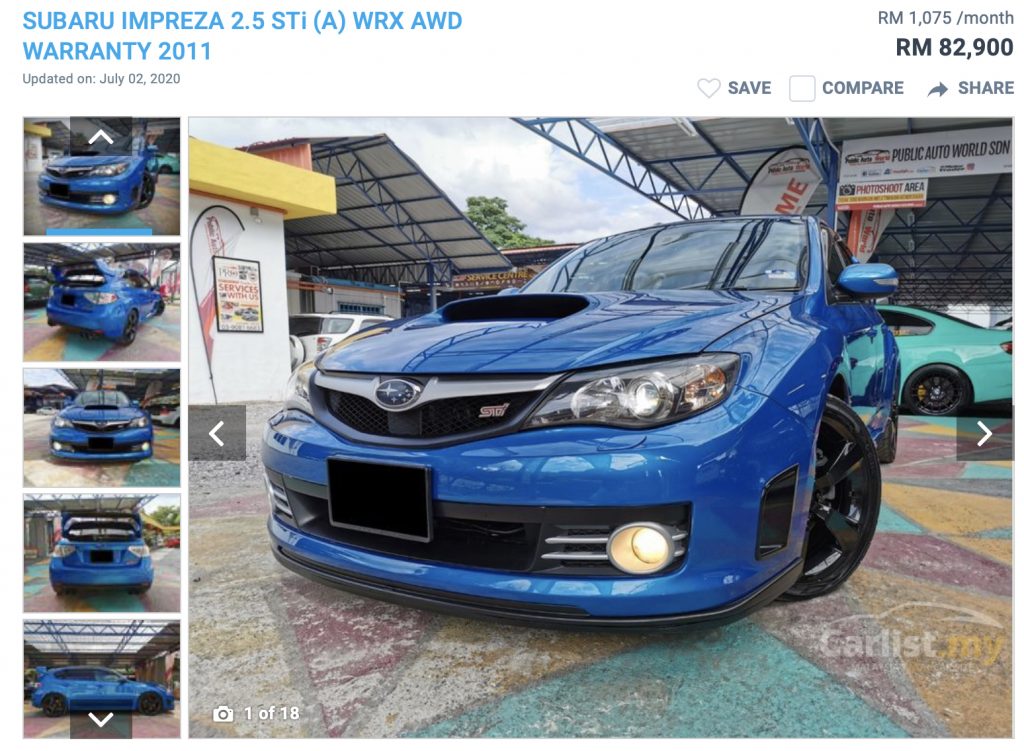 What you lose with a dated interior, you gain with a sophisticated AWD system that comes as standard with a central diff lock. This means it has grip for days, even on the loosest of rally surfaces. Making any novice seem like a pro rally driver. The STI bodykit also means it looks the part too, and not at all like the RM 100k car its used price suggests. 
Sports car: Porsche Cayman 3.4 S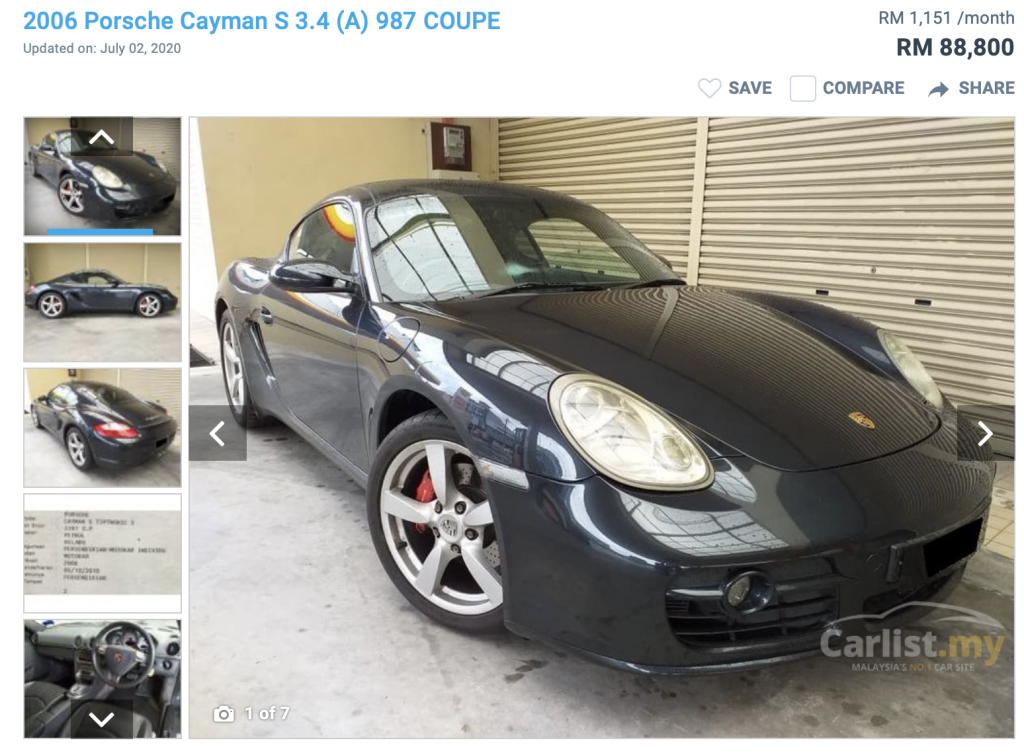 This category was honestly the hardest to write about because there was just many options to choose from. The Nissan 370Z, Mazda RX-8, Audi TT and Peugeot RCZ are all within budget but none have the engine in the middle, unlike the Porsche Cayman S. 
This Stuggart sports car was so good that it has been the benchmark to which other sports cars have been judged against. With its mid-mounted flat-six normally mated to a slick PDK flappy-paddle gearbox, this two seater mini-911 is one of the sweetest handling cars in the business. Getting the 3.4 S variant will mean a handy power bump to near 300 hp. It is even practical too, with a boot at the rear and a frunk at the front.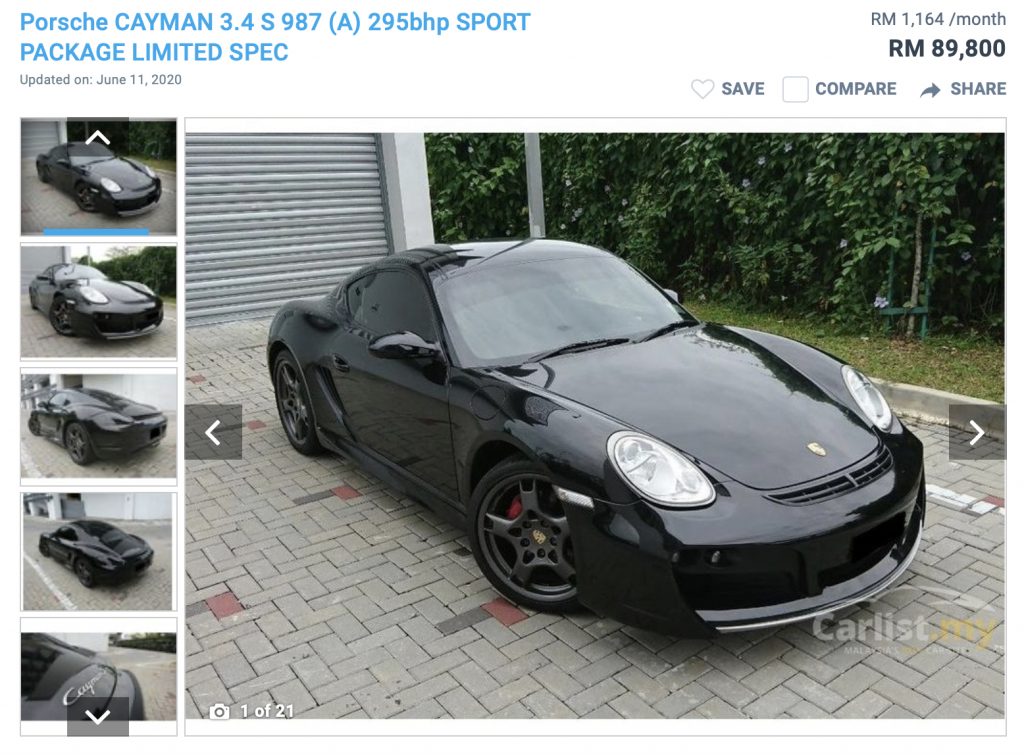 The simple fact is, that for less than the price of a base spec Proton X70 you could be staring at a Porsche badge. Need I say more?
People Mover: Land Rover Discovery 4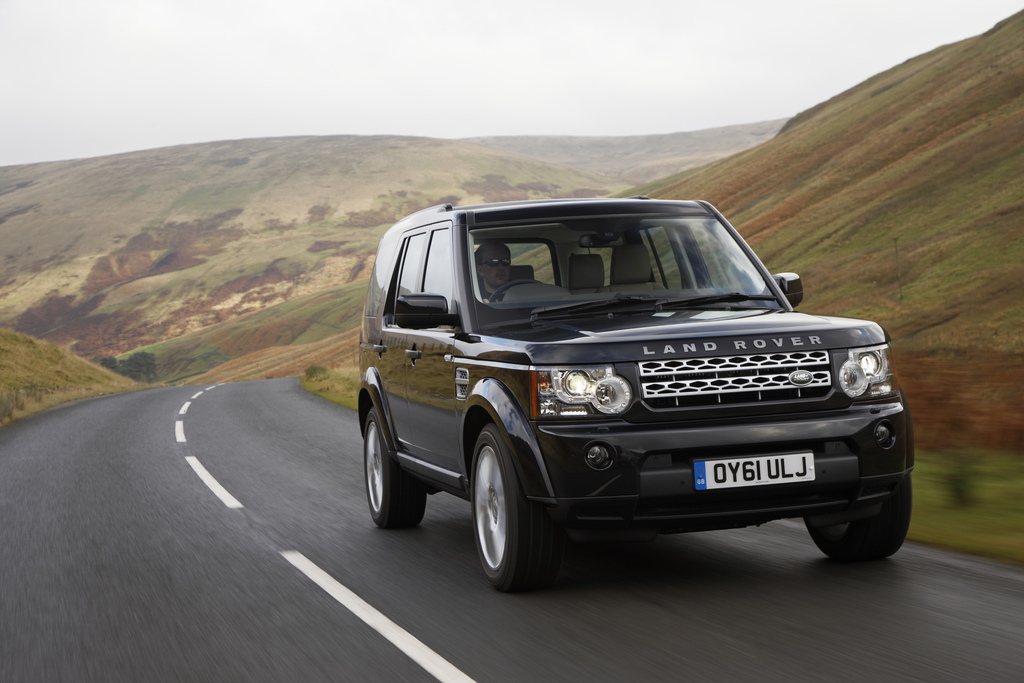 There are many people movers that could be had within this budget, some even come brand new under budget. But there is only one 7 seater SUV that can climb every mountain and ford every stream with such opulence and luxury for so little cash, and that would be the Land Rover Discovery 4. 
Once the preserve of the expat Bangsar mum, the last of the slab sided Land Rovers could now be had below the RM 100k mark. As with any Land Rover product, the Discovery 4 came with all the essential go anywhere off-road toys, like air suspension and the pioneering Terrain Response Control four wheel drive system. Along with a 3.0 twin-turbo diesel V6 mated to a six speed automatic, this leather lined 4×4 generates sufficient torque at 600 Nm to comfortably haul all of your family to the most adventurous of holiday destinations if desired.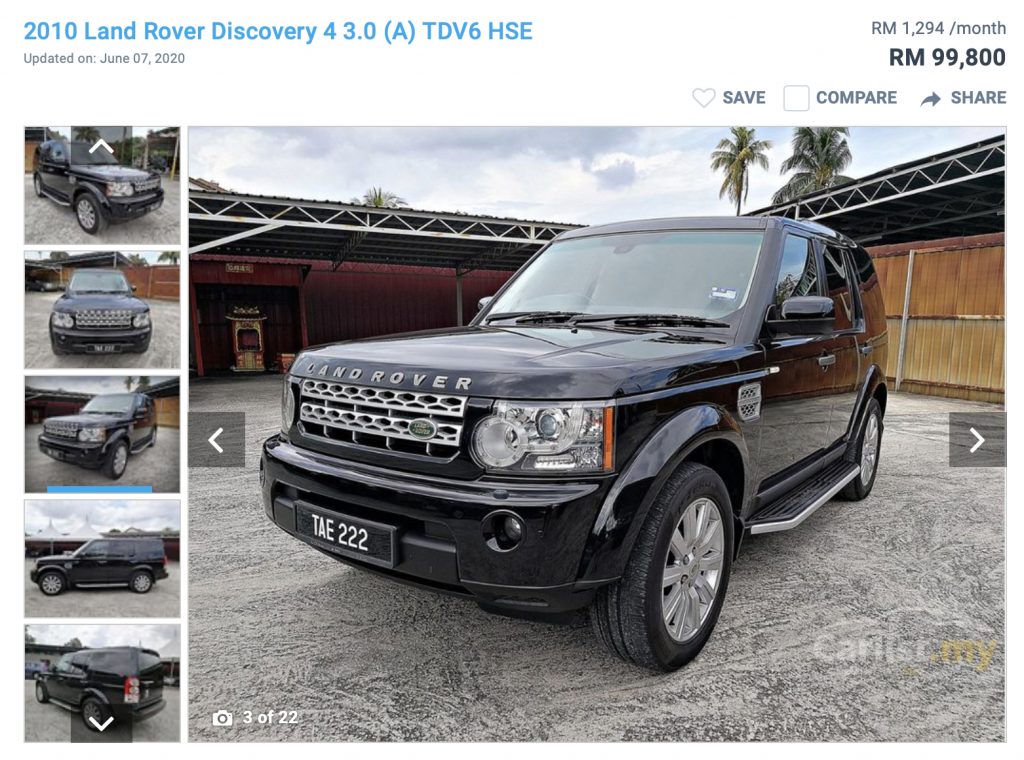 And if you decide to keep your Disco firmly on tarmac, this British icon still has sufficient bling and street cred to still look cool parked on the high street today. Being nearly 2 metres tall too, the Disco affords anyone driving it a towering driving position that looks over even other large SUVs. Perfect for the suburban mom that will drive it from the international school to the beauty parlour. 
Luxury limo: Bentley Continental Flying Spur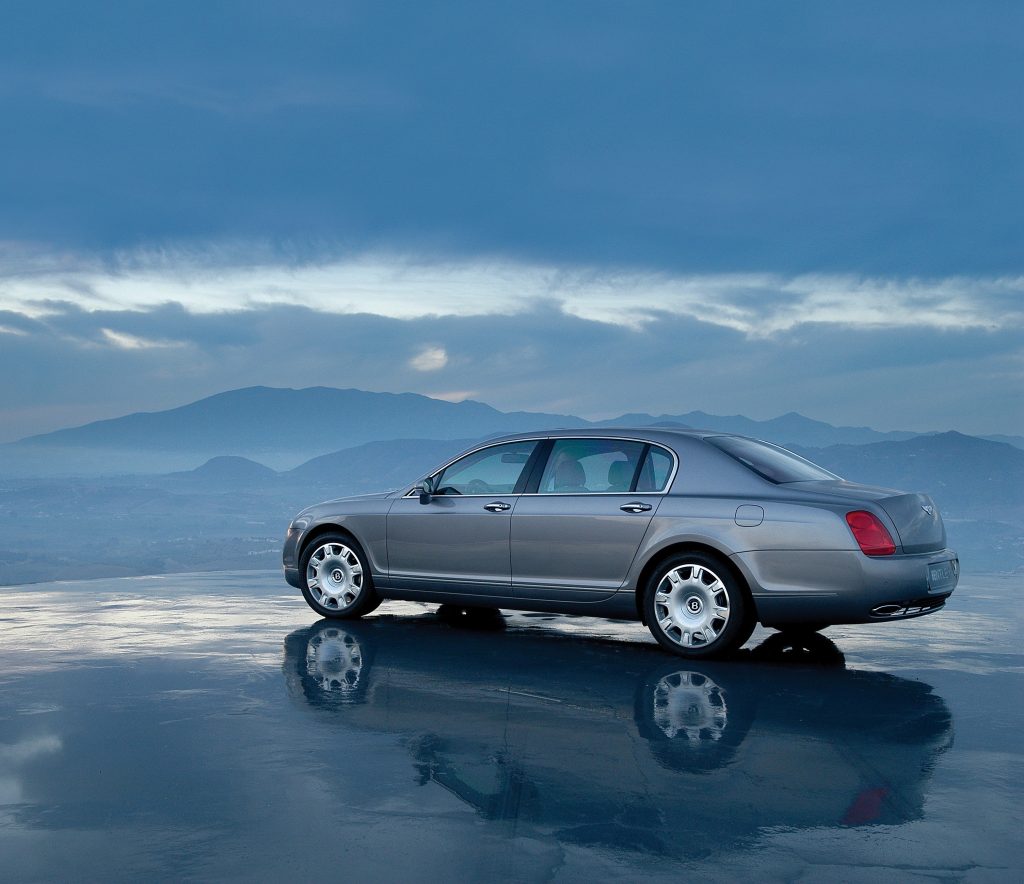 This final entry is the most ambitious, and of course most regal of the RM 100k buys — a Bentley Continental Flying Spur. 
This British sedan exudes all the hallmarks of making it in life. Even though this greatly depreciated luxobarge is the oldest entry on this list, stepping into one today still makes you feel like a million dollars, and your neighbours would be none the wiser that you spent less than a new Civic to obtain the privilege of owning it. Pull up outside any high end restaurant or night club and it'll be parked right at the entrance for all to see.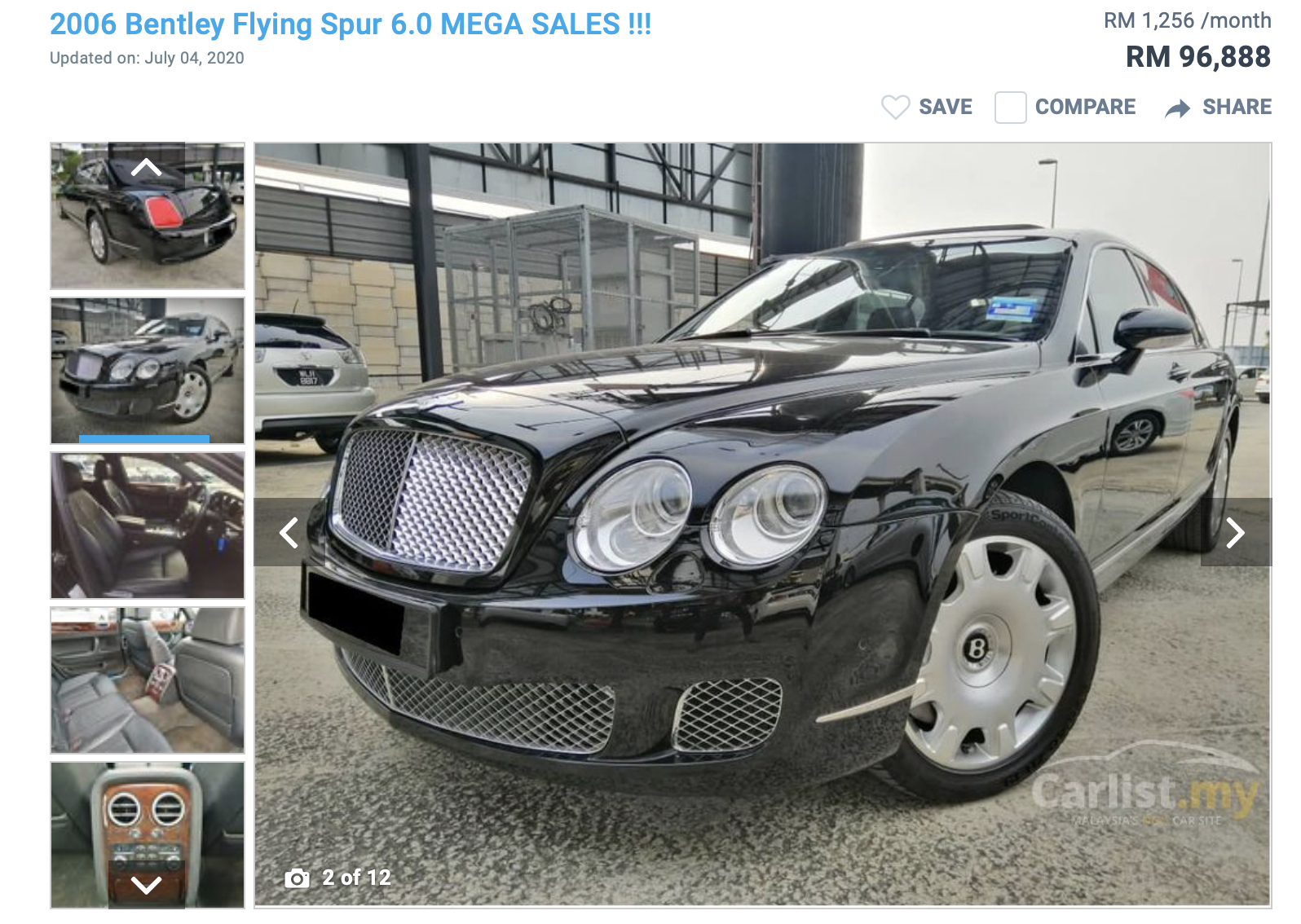 With a VW group 6.0 twin-turbo W12 producing 552 hp and 650 Nm of torque, the Flying Spur is the ideal RM 100k interstate cruiser. Put your foot down and the flying B will waft its way silently and serenely to a top speed of 314 km/h (194 mph). Adjustable air suspension and a typical Bentley cabin full of leather and burled walnut would make you none the wiser that you're speeding past everything else around you. 
Considering that this legendary British luxury car was bought new for millions of dollars a mere decade and a half ago, this used example may just be the bargain of the century.
Of course, any sensible person can tell straight away that the maintenance and running costs of any of these cars would easily drain the financial life out of your wallet. There's a reason why these cars are so cheap. It may even be wise to actively encourage anyone thinking of most of these on the list, especially the last one, regardless of whether you have your own trusted mechanic. However, this list does show you that ballin' on a budget is definitely possible. Just remember that with these cars you might not be ballin' for long if the maintenance budget runs out.