Automotive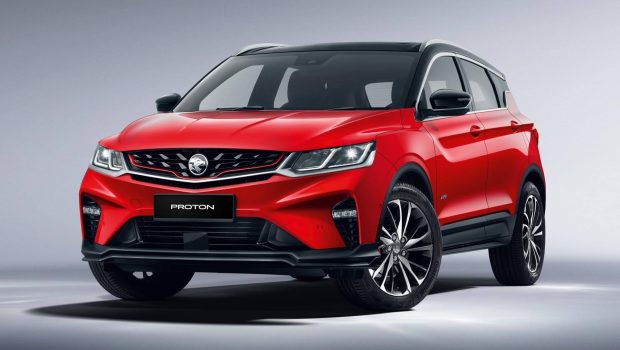 Published on October 27th, 2020 | by Joshua Chin
0
Proton X50 Prices Announced, From RM 79k To RM 103k
Prices for this hotly anticipated Proton X50 is finally revealed in the official launch today. 
Over the past weeks and months, Proton has been steadily releasing more information about the X50. That said, there was still one important aspect we still have yet to find out about Proton's upcoming compact SUV, its price.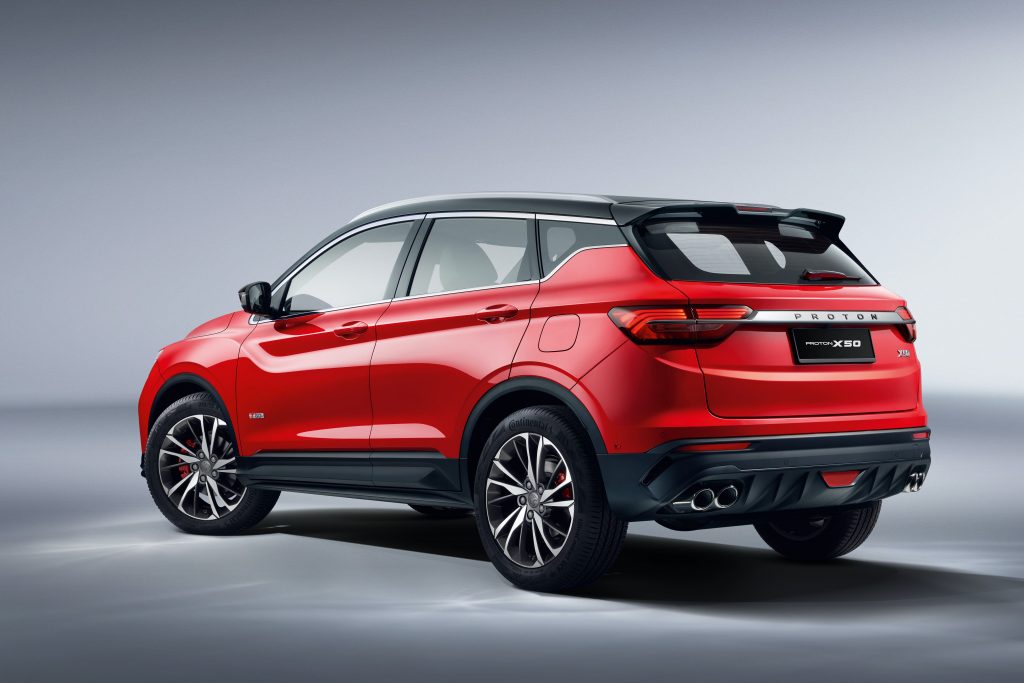 Perhaps surprisingly though, this didn't stop nearly 20,000 people for placing their names down on the order books for this hotly anticipated SUV. Nevertheless, the wait for an answer that question is now finally over, as the Malaysian automaker has finally revealed the price structure of this locally-assembled Chinese compact crossover during its official launch today.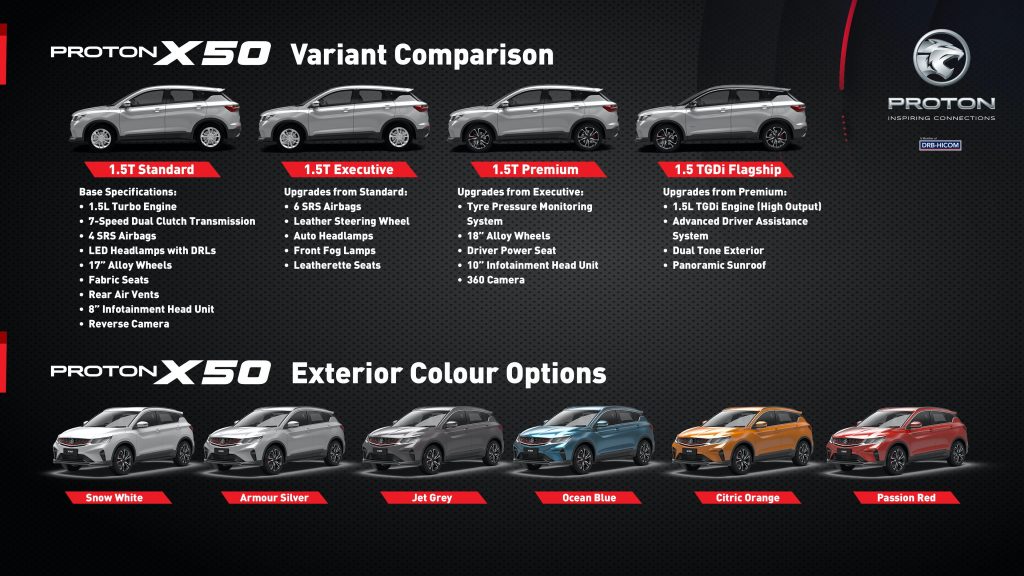 As revealed today, prices for the Proton X50 start at RM 79,200, before topping out at RM 103,200 for the highest of the four trim levels available. All these prices mentioned here are on-the-road prices without insurance for Peninsular Malaysia. It is also worth mentioning that these prices stated are also inclusive of the sales tax exemption, as such are only valid till the 31st of December.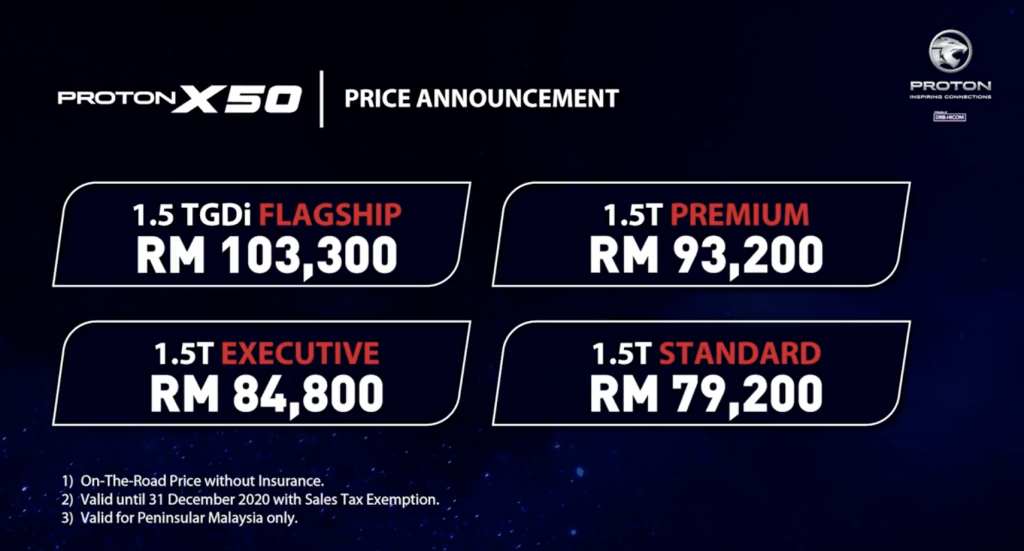 Starting at the aforementioned headline grabbing figure of RM 79,200 is the lowest trim of the four X50 variants on offer, the 1.5 T Standard. Standard equipment on this variant includes 4 airbags, LED headlights with DRLs, an 8 inch infotainment display with reverse camera, analog instrument cluster, fabric seats, rear air vents and 17 inch alloy wheels.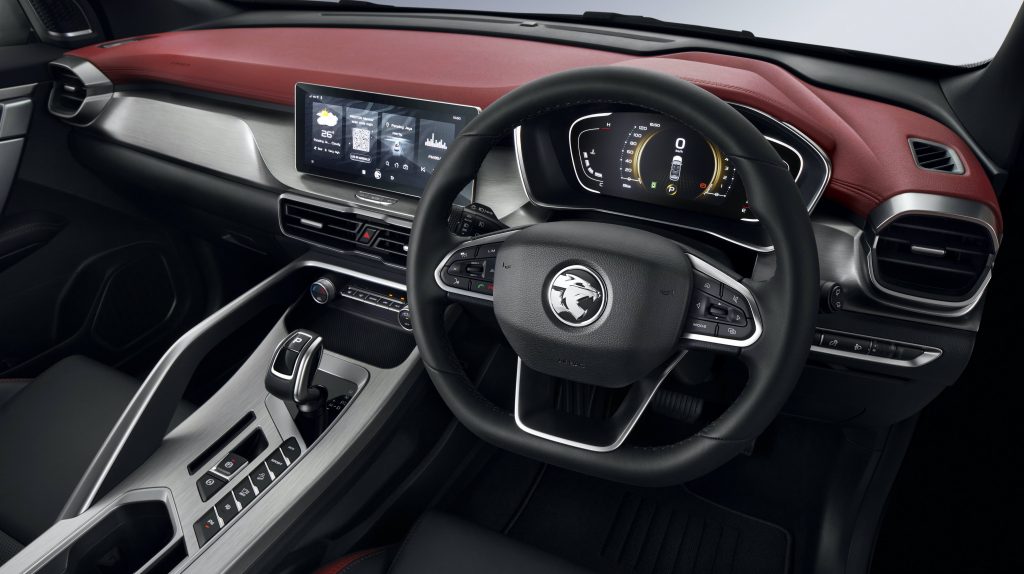 One step up to the 1.5 T Executive variant costing RM 84,800 adds 2 additional airbags, a leather steering wheel, automatic headlights, front fog lights and leatherette seats. Another wrung up the X50 ladder is the 1.5 T Premium, adding 18 inch alloy wheels, a digital instrument cluster, a 10.25 inch central infotainment touchscreen with Android Auto and Apple CarPlay functionality. A 360º camera and a tire pressure monitoring system, in addition to a power operated drivers seat completes the step up in spec.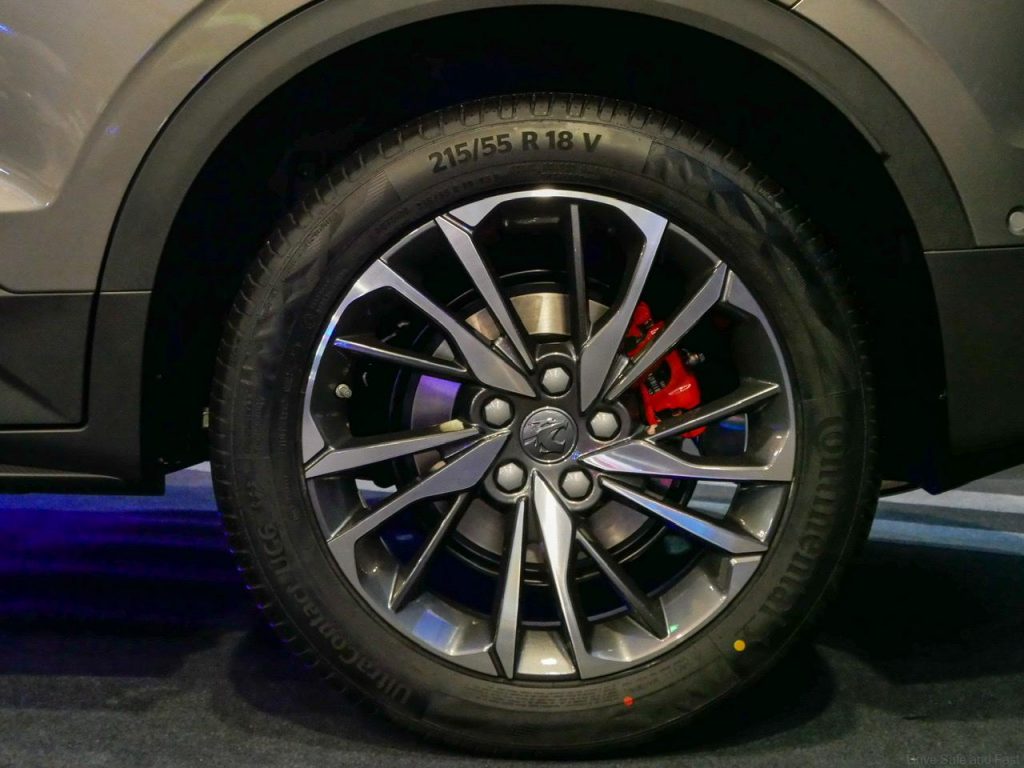 All of the three aforementioned variants are powered by a 1.5 litre turbocharged three-cylinder mated to a 7-speed dual clutch transmission, outputting a reasonable 150 PS and 226 Nm of torque. For those who want to get a move on however would probably choose the top-tier 1.5 TGDi variant which features an uprated version of the same engine, that now outputs 177 PS 255 Nm of torque.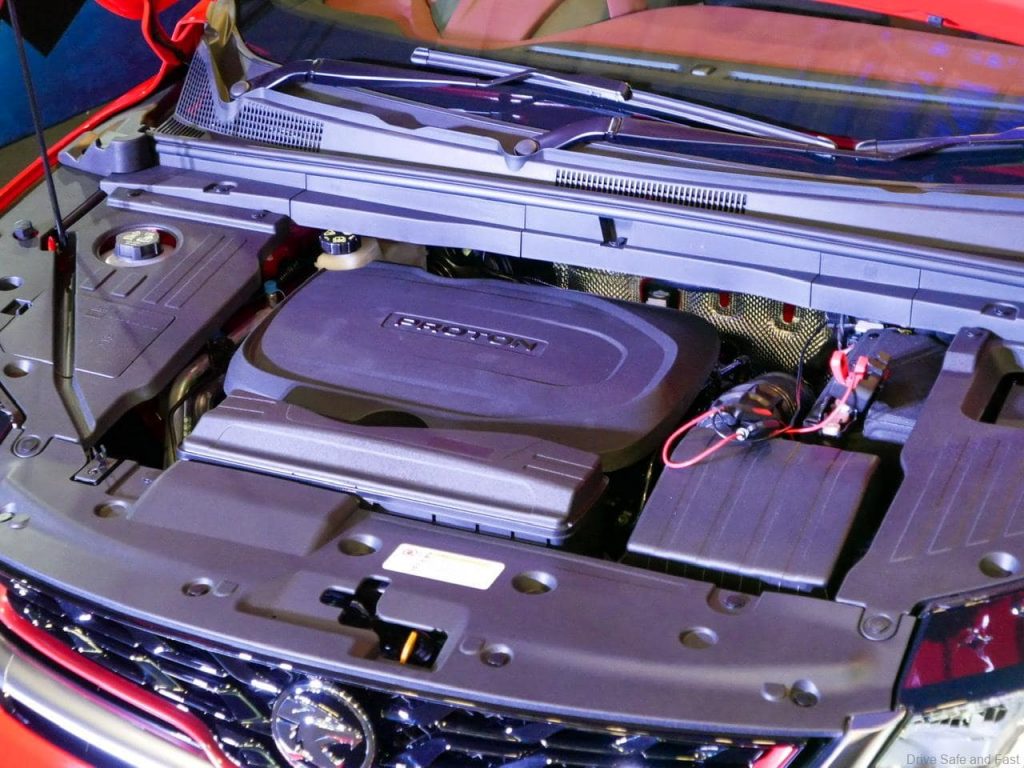 Visually distinguishable from the lower trim variants by the contrasting black roof colour combination, the top trim level also adds a panoramic sunroof. Perfect for the blazing Malaysian sun. 
What is perhaps more handy on the flagship X50 however is its Advanced Driver Assistance System (ADAS). The sole variant to feature ADAS, this active driver suite includes handy active driver aids like Automatic Emergency Braking (AEB), Intelligent High Beam Control (IHB), Adaptive Cruise Control (ACC) with stop-and-go capability, Blind Spot Monitoring System, Lane Keep Assist and for those who can't park, Auto Park Assist. Earning the X50 a coveted 5-star ASEAN NCAP safety rating.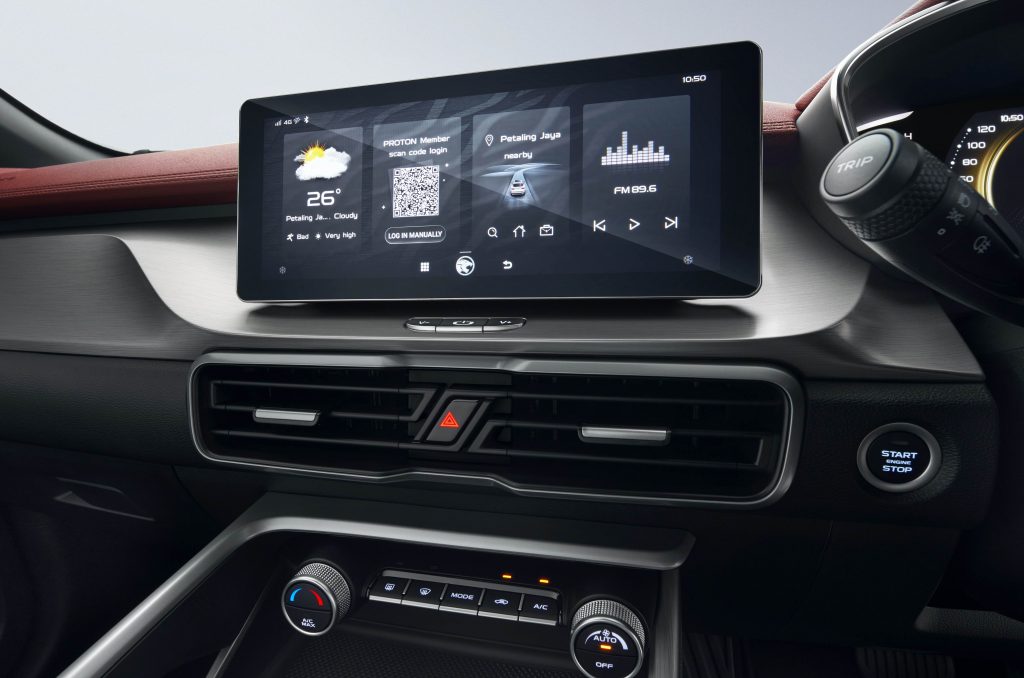 All Proton X50s will come with a 5 year unlimited milage warranty and a 5 year 4G data package with 1 gb monthly allowance. The first 30,000 X50 bookings by the end of this year are also entitled 5 times free labour charges for the first five service appointments. To make owning an X50 a possibility for all, Proton is offering an attractive interest rate of 2.22% per annum through its in-house financing arm, not to mention also offering customers attractive perks if customers choose to insure their new X50s under Proton's Premium Insurance Coverage Package.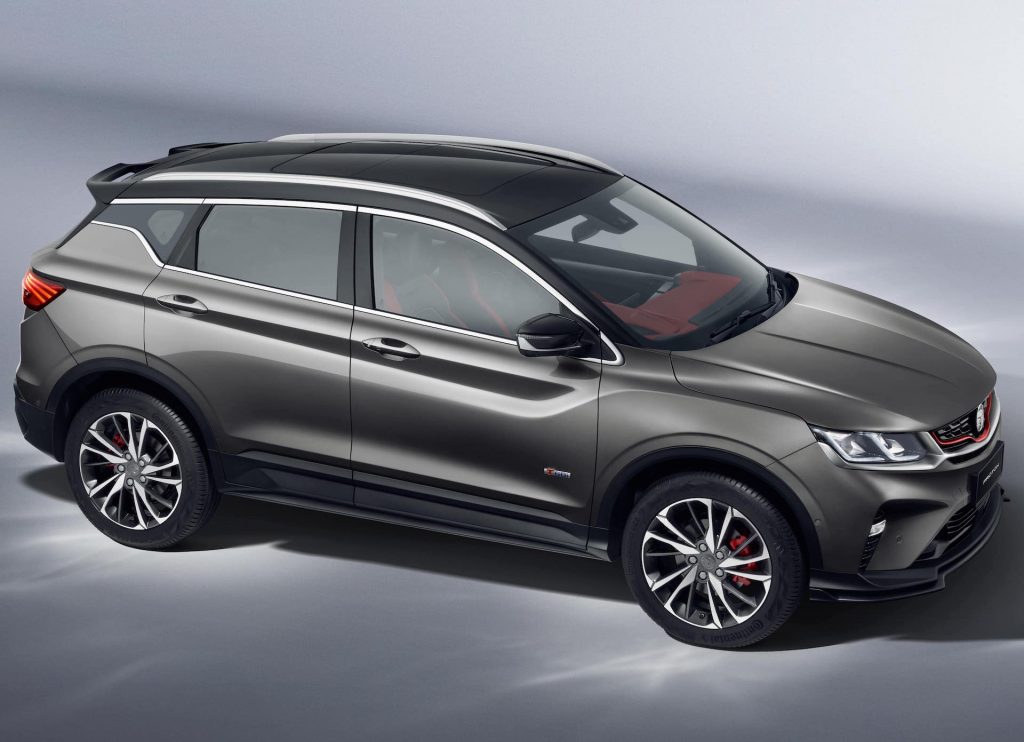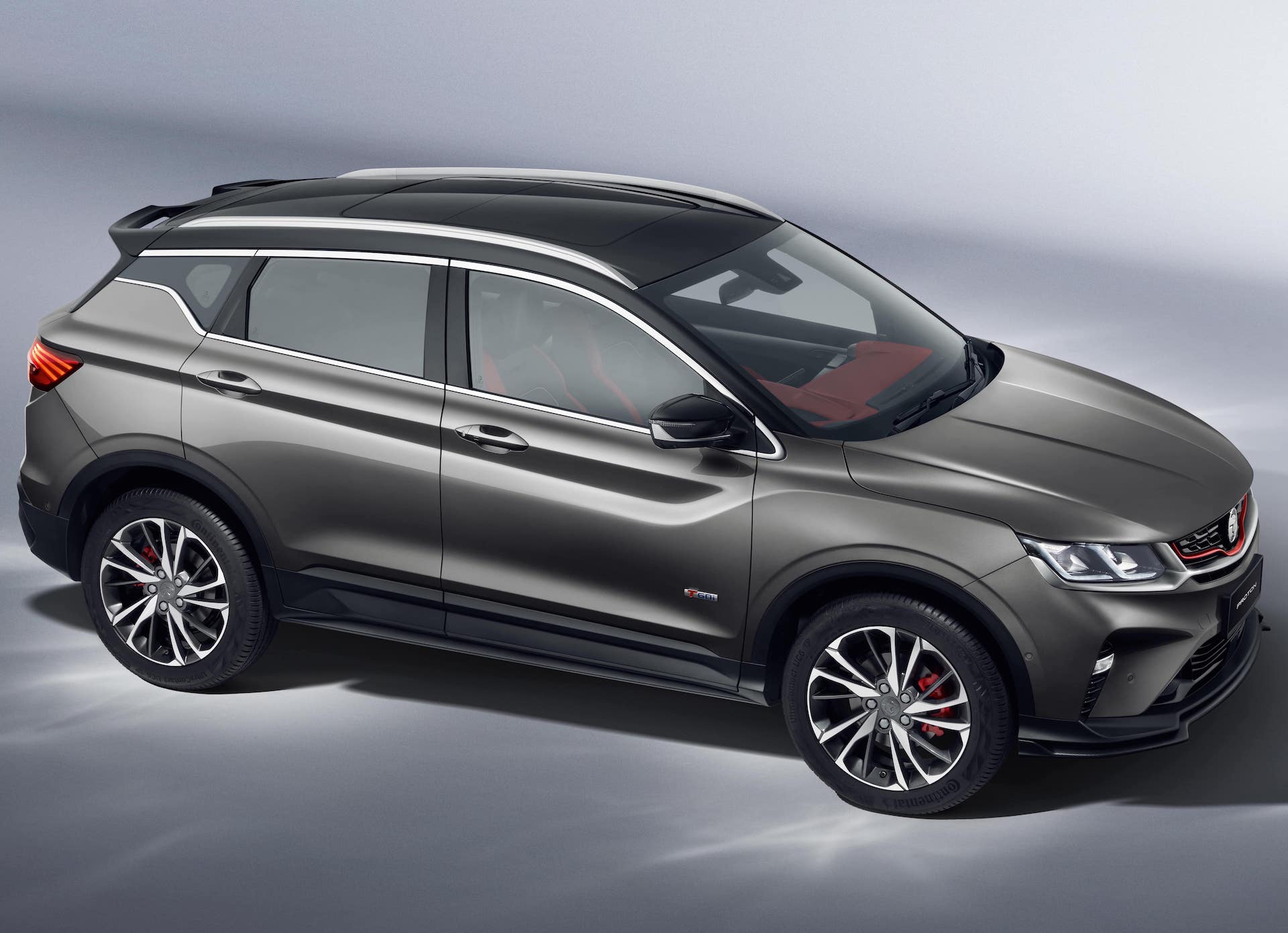 That said, the biggest draw to the X50 would probably be the price. Starting a comfortable RM 20k lower than any of its competition, it should rightly worry all the major players on the Malaysian auto market. Moreover, with the generous amount of standard kit on offer, it looks to be a slam dunk for Proton yet again.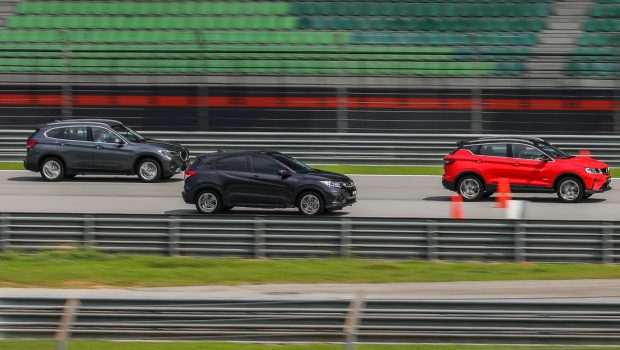 PRESS RELEASE: PROTON officially launched the PROTON X50, its second SUV offering, via its social media channels, today. The launch was the culmination of a six-week publicity drive that began with the first production units rolling off the production line at Tanjung Malim and, along the way, included media and customer previews held nationwide. 
PROTON's B-segment SUV 
The Proton X50 is the second vehicle to be jointly developed by PROTON and its partner Geely and, like the PROTON X70, enables the company to compete in a new market segment. It is also positioned against products that account for a substantial number of sales from buyers looking to upgrade from their first car. 
Similarly to PROTON's previous SUV, developing the PROTON X50 required both PROTON and Geely to collaborate on multiple levels. These included staff in China and Malaysia working in cross functional teams and also encompassed 1.9 million kilometres of testing on Malaysian roads to adapt to the hot and humid climate and unique road conditions found here. At the same time, the company's production engineers began assembling trial, pre-production and finally full production units of the PROTON X50 at the new production line in Tanjung Malim, completed in 2019 at a cost of RM1.2 billion. 
Unlike when it launched the PROTON X70, where the company embarked on a comprehensive pre-launch marketing programme that included a portal to accept online bookings, the PROTON X50 required a much shorter product build-up. Order books officially opened on 16 September 2020, and to date more than 20,000 bookings have been placed by Malaysian customers eager to be amongst the very first owners. 
"The amount of public interest for the PROTON X50 has been unprecedented, especially during a year that has been affected by external factors. We received inquiries from as far back as a year ago and thanks to frequent updates in the media the level of expectation amongst Malaysian car buyers is high. The onus is therefore on PROTON to keep waiting times manageable and to deliver a product that meets the technology, performance and quality expectations of our customers," said Roslan Abdullah, Chief Executive Officer, Proton Edar.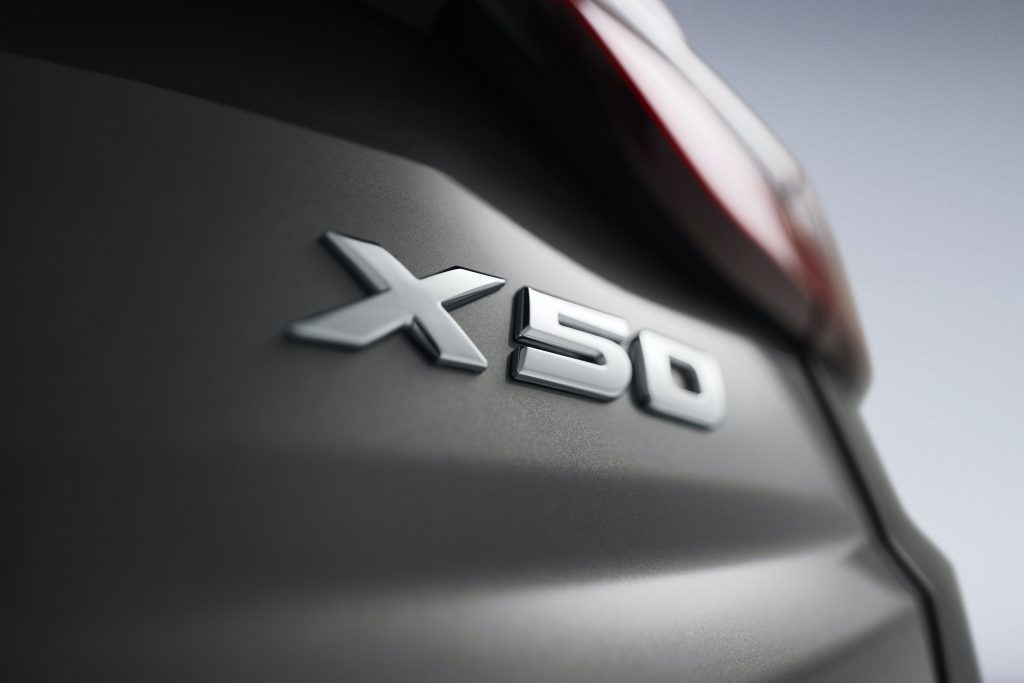 Prices and packages announced 
As is the case with recent Proton model launches, the PROTON X50 comes with a comprehensive package of benefits to enhance the ownership experience. These include a 5-year unlimited mileage warranty and a 5-year data package providing 1GB of free data each month. 
The first 30,000 customers who make a booking by 31 December 2020 will also receive free labour charges for five service appointments while all customers are offered a range of benefits if they insure their PROTON X50 via the PROTON Premium Insurance Coverage Package. Low financing rates that start from 2.22% are also offered to all buyers via Proton's in-house finance company, Proton Commerce Sdn. Bhd. 
"We are confident customers will be pleased by the specifications, price and benefits package offered with the PROTON X50. There is a variant to suite every need and budget and we hope that just like the PROTON X70, our new SUV will bring new customers to our showrooms," added Roslan Abdullah.