News
ORA Good Cat Stocks Land In Malaysia As Promised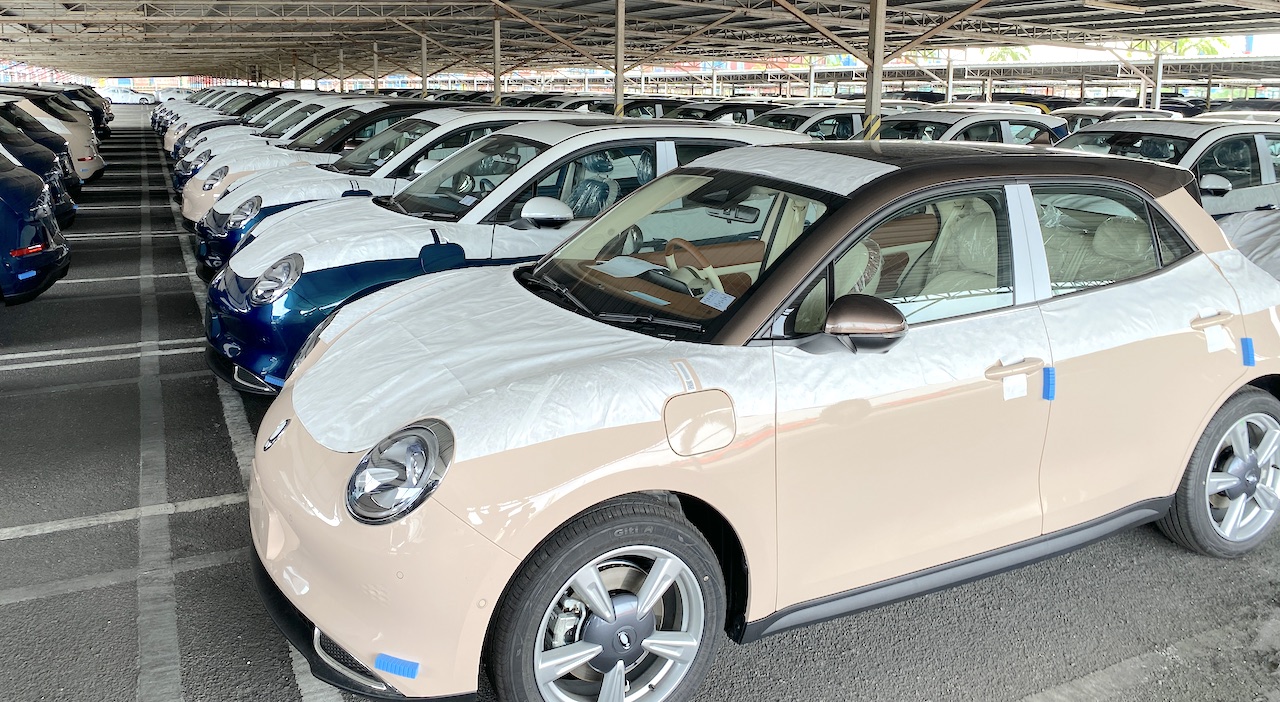 ORA Good Cat EV first batch of customers will get their electric cars very soon.
Great Wall Motors is not 'hanging' about and waiting for the immediate rivals to 'persuade' their customers to move across. They have worked fast and hard to make sure their very popular ORA Good Cat gets to waiting customers as fast as possible.
Just weeks after its online bookings opened and its official launch, the first batch of car are already on Malaysian soil and ready to delivery. The launch was very well recieved by electric car enthusiasts in Klang Valley as many had the chance to test-drive the car and place pre-booking orders over the past 3 to 4 weeks.
Meanwhile the question some Malaysians will have 'is this ORA GOOD CAT worth the asking price?'
Well,, with the high bookings received and the stock rolling in as we see here, the answer is a resounding YES
Interestingly, since its launch in November last month, GWM Malaysia also received positive feedback from the customers on ORA GOOD CAT's futuristic design and smart advanced features.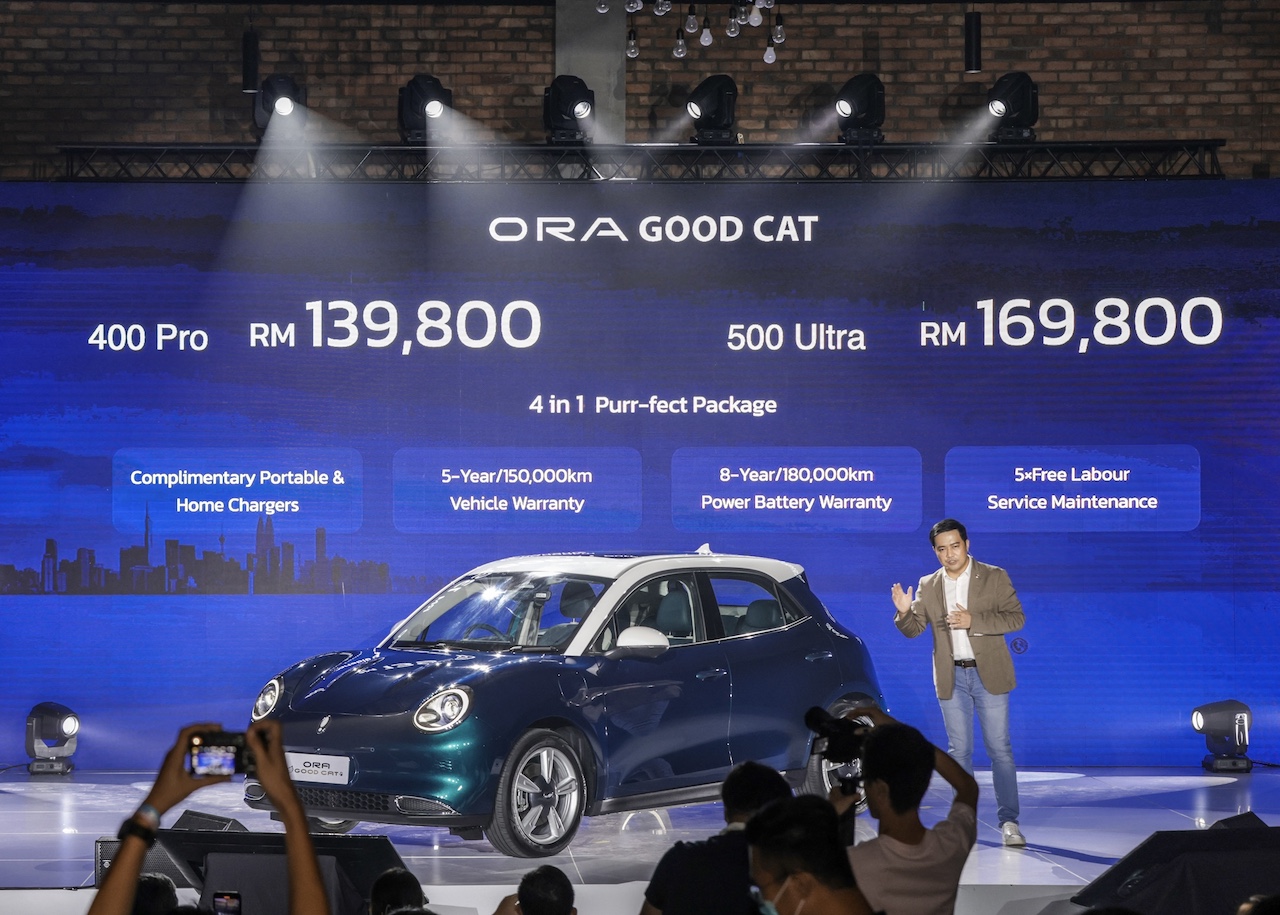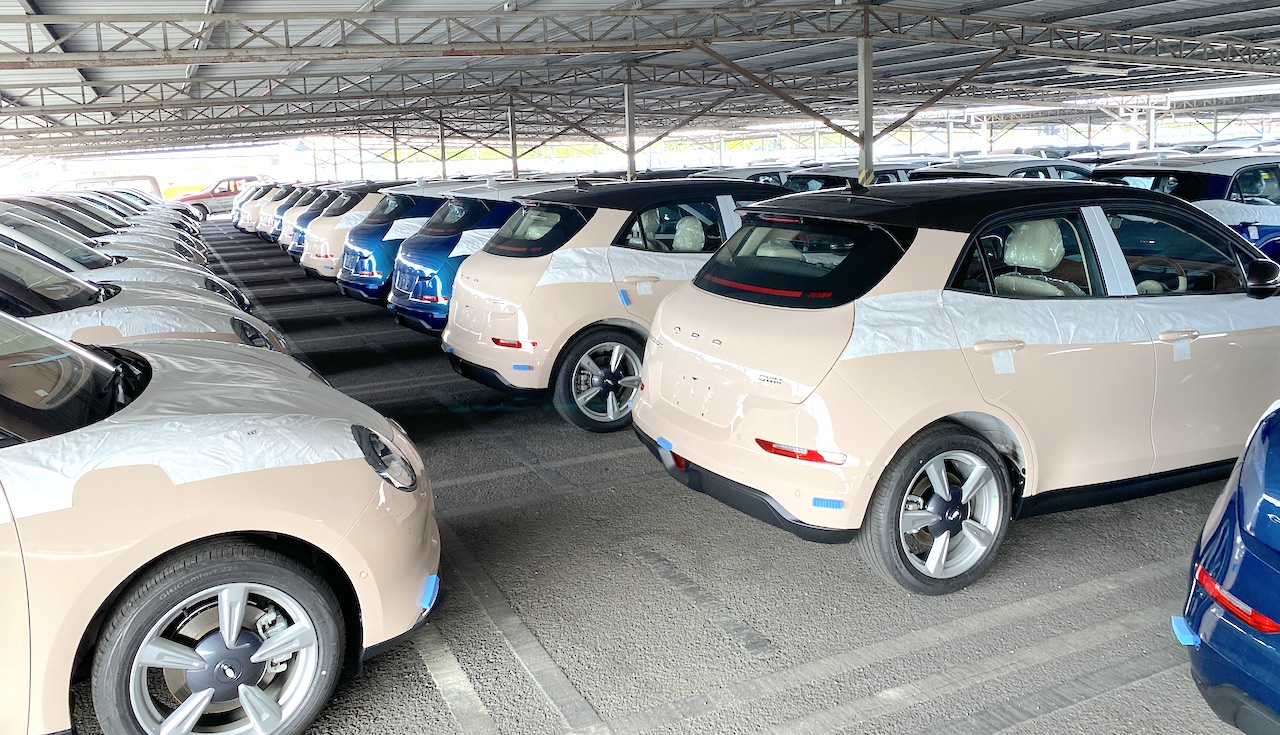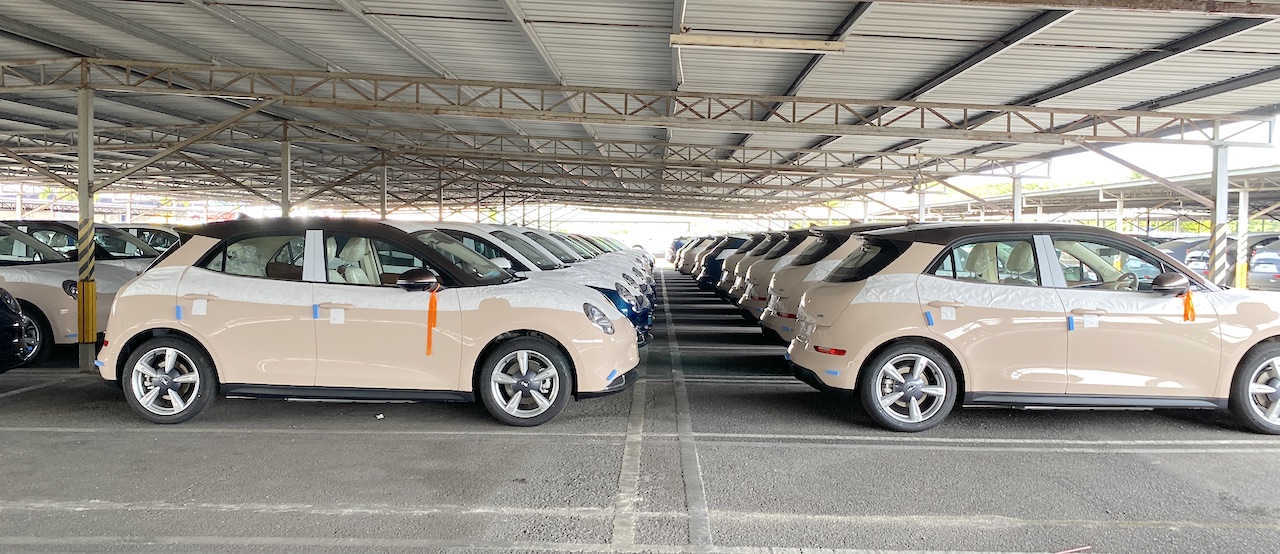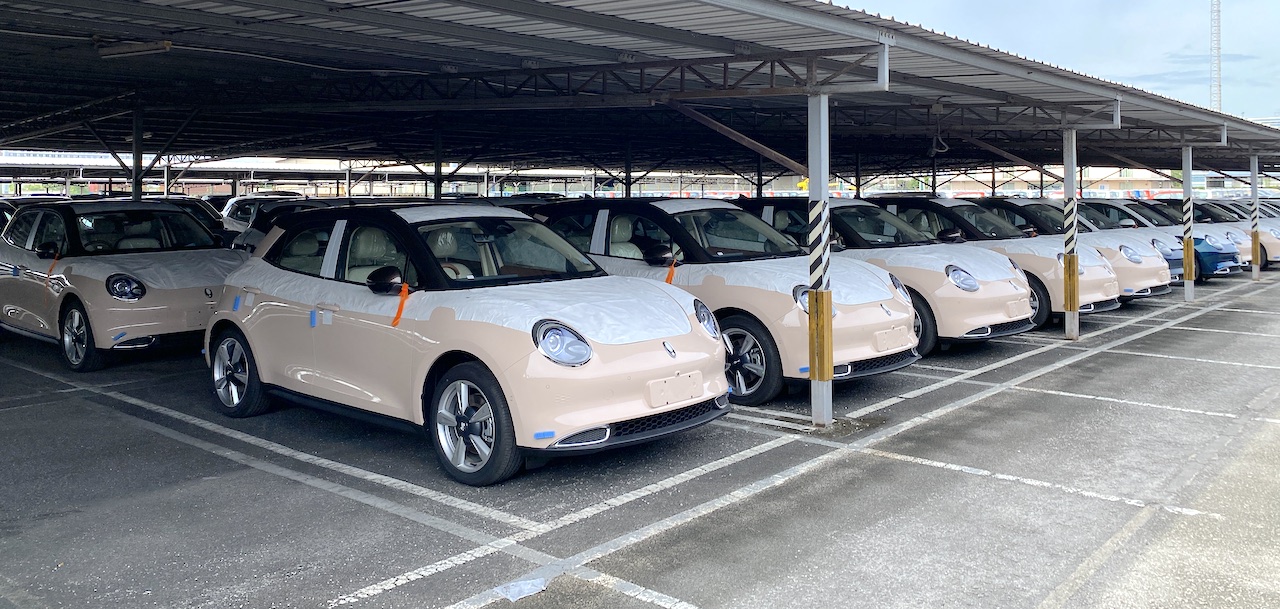 Furthermore, the ORA GOOD CAT has recently won a couple of awards like the Editors' Choice Awards and the Car of the Year 2022 with its eye-catching futuristic style, impressive safety features coupled with its advanced technology.
The fully electric car is sold at a commendable price starting from RM139,800 for the 400 Pro and RM169,800 for the 500 Ultra. GWM also introduced an attractive 4-in-1 Purr-fect package where ORA GOOD CAT buyers can enjoy a complimentary portable and home charger, a 5-year or up to 150,000 km warranty, an 8-year or up to 180,000 km battery warranty, and 5 times free service labour maintenance.
Customers can now view and test-drive the ORA GOOD CAT at GWM's designated authorized dealers in Glenmarie, Puchong, and Penang.
For more information, you can visit GWM Malaysia website: https://www.gwm.com.my or contact GWM's call centre at 1800-18-2882.
Alternatively, you can send your enquiries to the official customer service support team at [email protected].