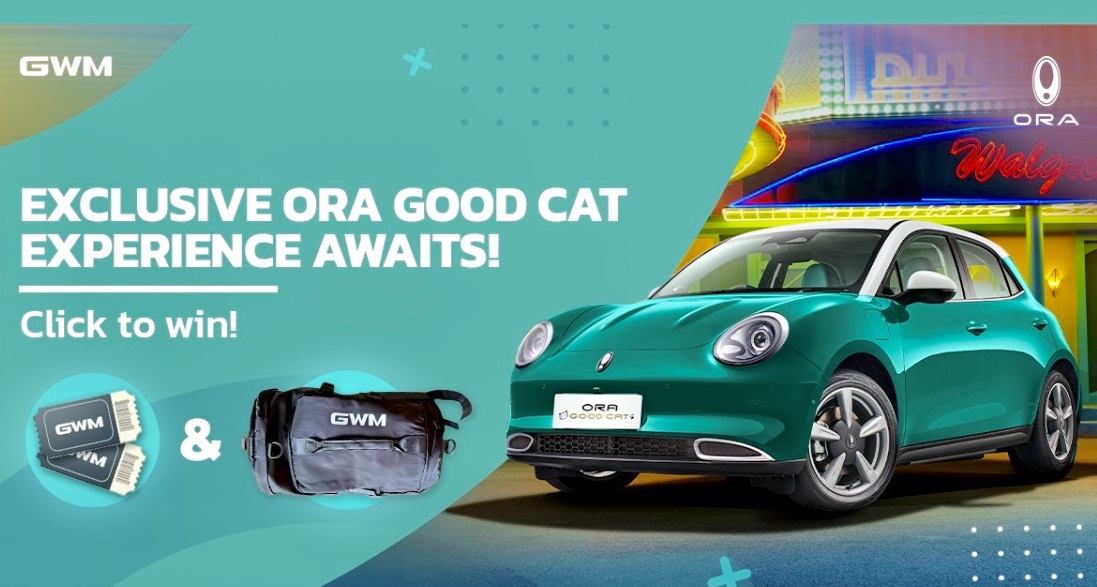 This confirms the launch and sales of Ora Good Cat in Malaysia.
Great Wall Motor (GWM) is an established Chinese electric car (EV) manufacturer who also owns several other vehicle brands such as Haval, Tank and ORA. They are also the eight largest automaker in China and growing.
The Haval brand has been in Malaysia for almost 8 years now and only lately they have been very quiet and the reason has been because of the arrival of its parent company in Malaysia which was announced in April this year.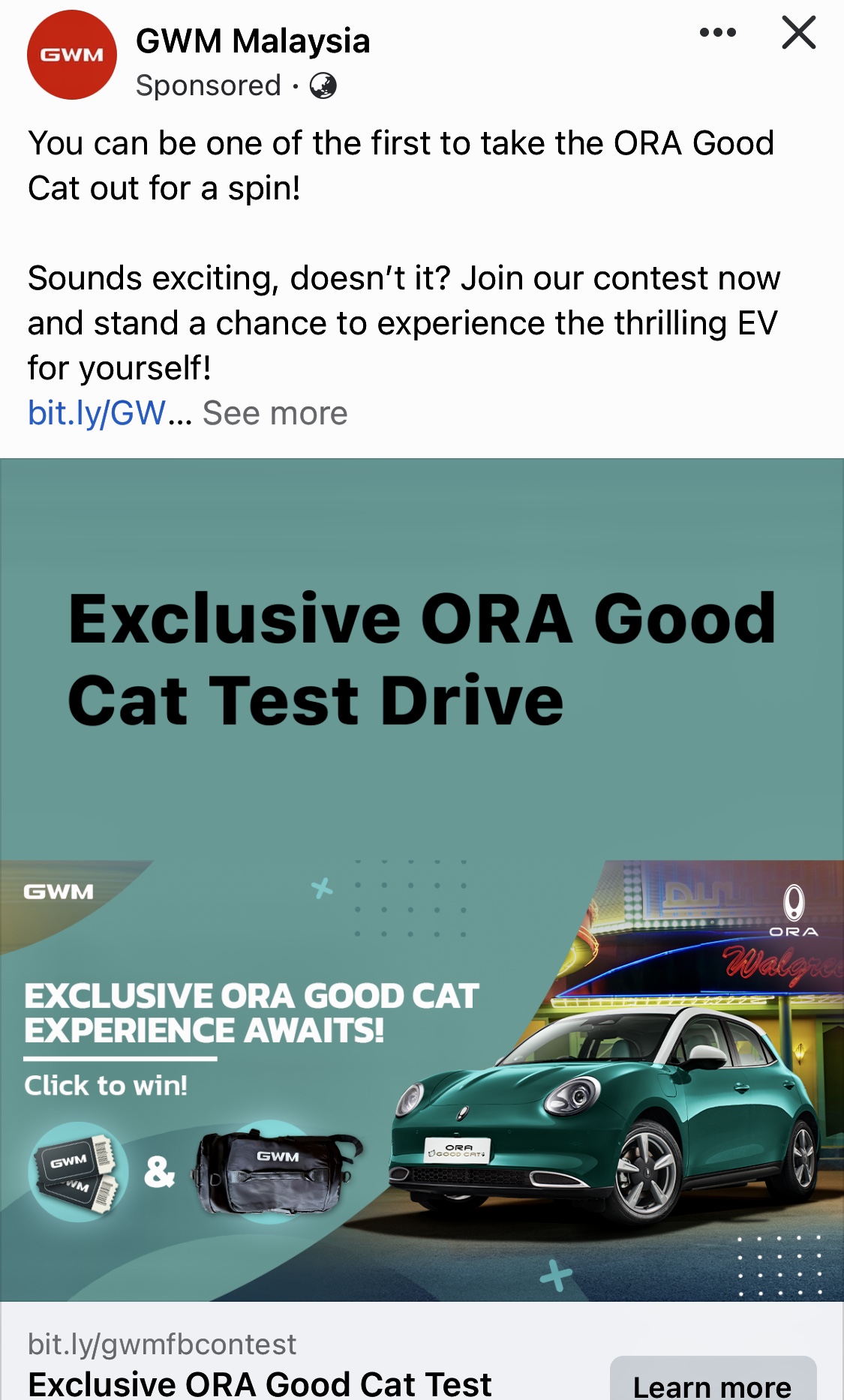 Meanwhile, for the past month after the opening of its Malaysian office, there has been social media 'chatter' about the launch of its much talked about first vehicle, the Ora Good Cat EV which has an estimated pricing of below RM150k.
Interestingly, this family sized EV has been selling well in Thailand where it was launched late last year and it is only supply issues that is preventing more sales in the Kingdom.
The Ora Good Cat looks very much like the iconic VW Beetle (which was retired 3 years ago), but with 4 doors and comes with a cabin that is spacious enough for 5 average adults.
The driver gets a typical modern instrument cluster sitting in a rectangular touch screen sitting along the dashboard.
There is a chunky multi-function steering wheel that keeps to the two tone interior look. Air-conditioning vents run along the length of the dashboard.
Gear selection is simple. Like other electric vehicles there is just reverse, neutral and drive which the driver commands with a simple rotary knob located in the center console.
With compact, yet acceptable dimensions of 4235 in length × 1825 in width × 1596 mm in height and a wheelbase of 2650 mm this EV is large enough for the average Malaysian family or the single adult looking for a stylish new emissions free vehicle.
Ground clearance is good at 120mm. Up close, it is wider and taller than the 3-year old Nissan Leaf EV, but slightly shorter.
Riding on 215/50 tyres fitted on 18-inch wheels, this EV wants to be more a crossover than a car. With McPherson front suspension and the rear riding on a Torsion Beam, this 'Cat' should deliver sensible handling in the city.
The ORA ES11 is a front wheel drive vehicle with a 105kW electric motor. This 1510kg vehicle manages a 210Nm of torque which allows an acceleration time from rest to 100km/h in 8.0 seconds and a top speed of 150km/h which should be avoided as our highways allow a maximum legal top speed of just 110km/h. The Lithium Ion battery capacity is 47.8 kWh.