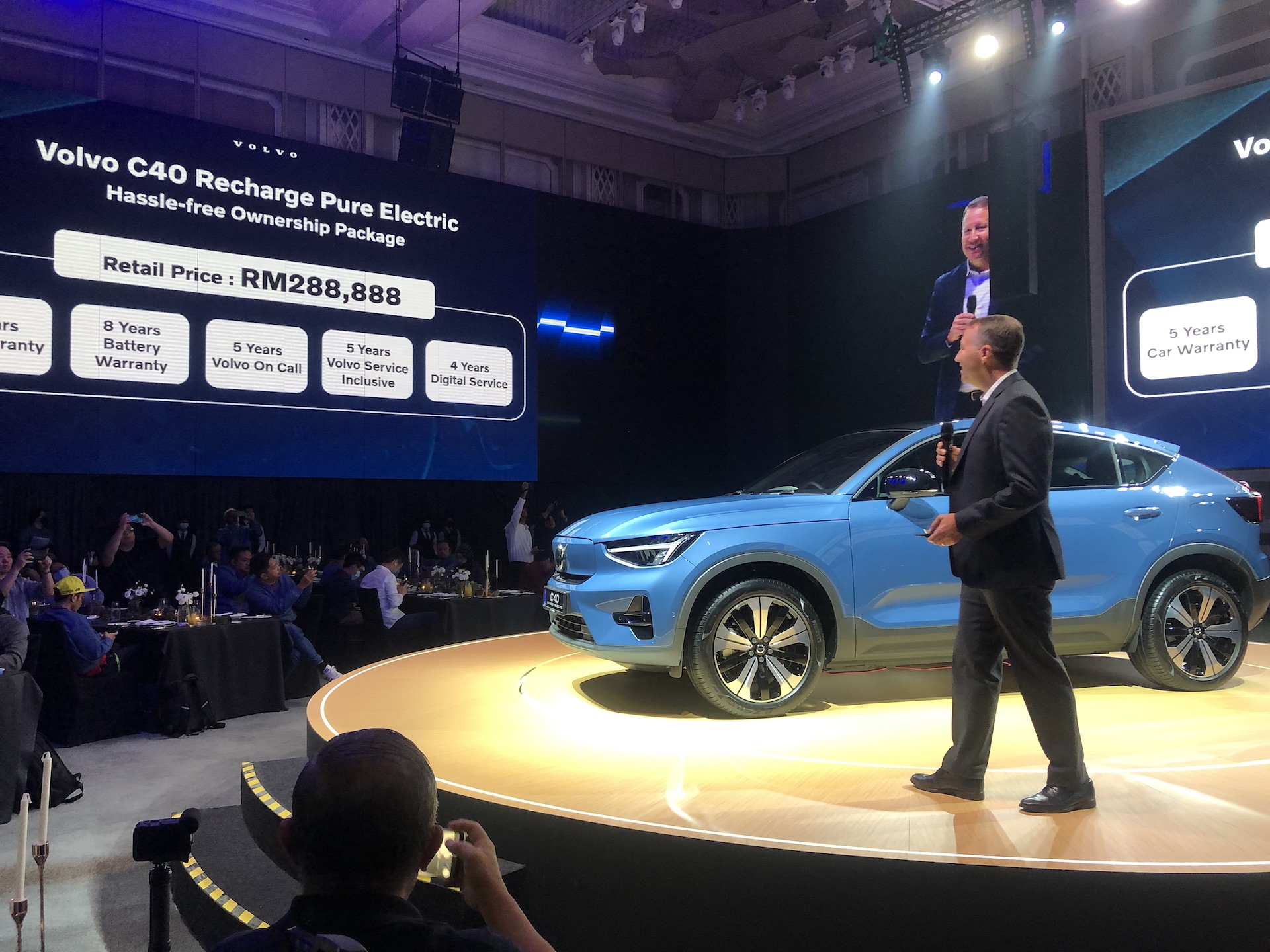 This C40 is local assembled and will be exported across the region.
Volvo Car Malaysia marks the next chapter in its electrification journey with its first ever electric-only SUV, the Volvo C40 Recharge Pure Electric. First shown to the world in early 2021, this C40 will be available with ONLY an electric powertrain.
Yes, this C40 was engineered from the start to be a full electric vehicle, unlike the XC40 which started as a ICE SUV which progressed to a plug-in hybrid and then in the last year it was a full electric SUV
Meanwhile, Volvo Car in Malaysia aspires for the locally assembled electric vehicle to solidify its position as the leading mover in the e-luxury segment in Malaysia.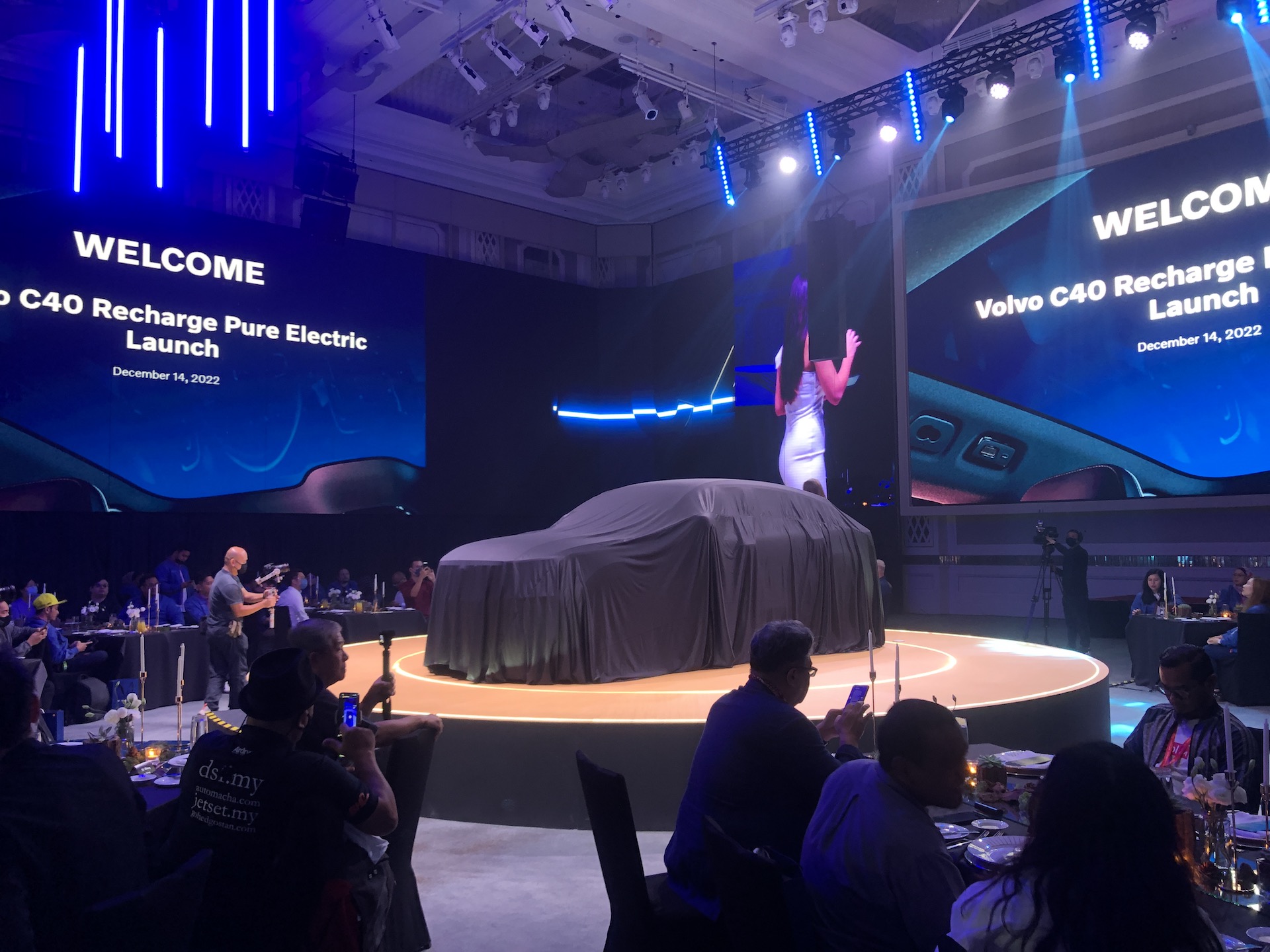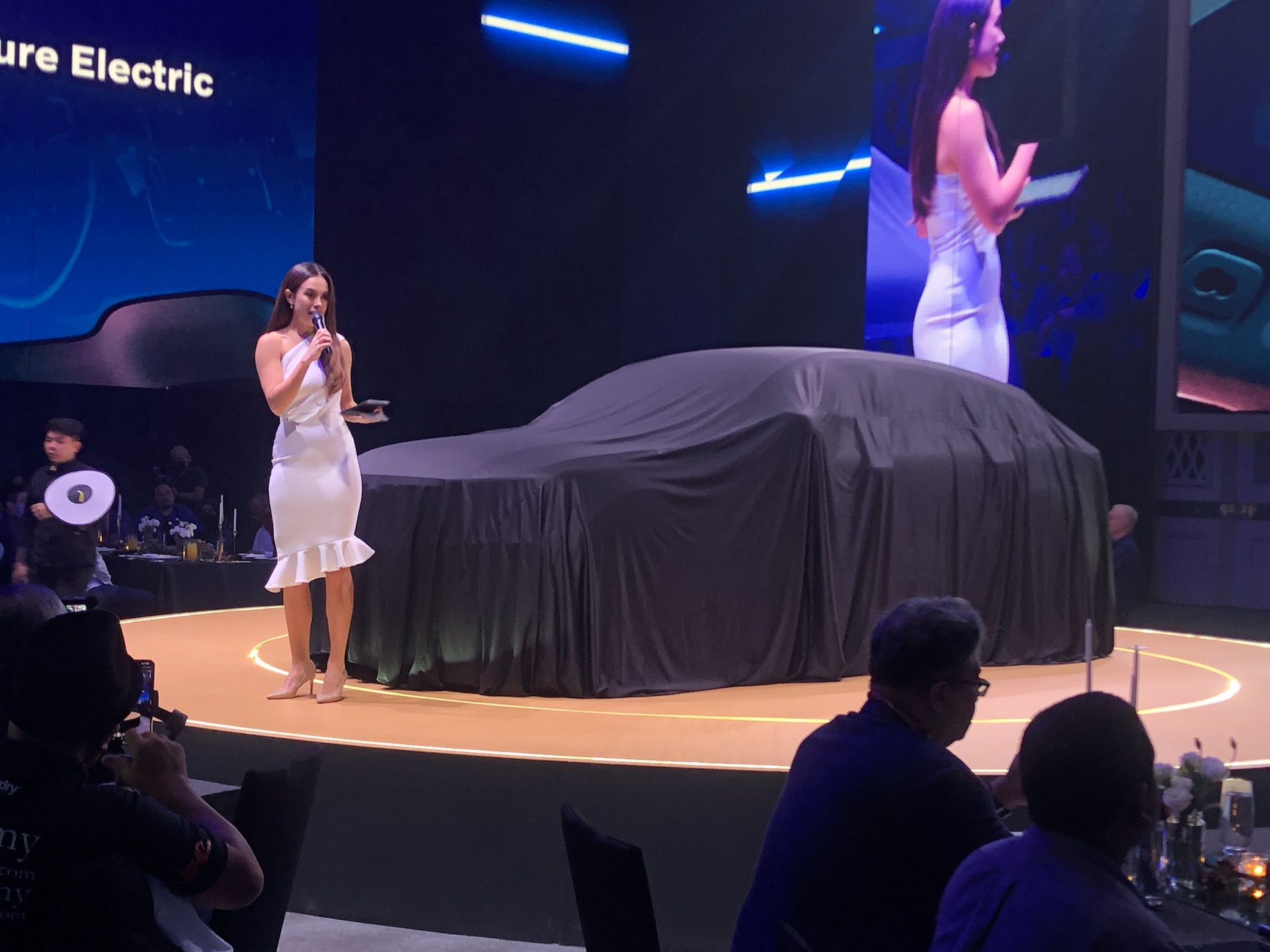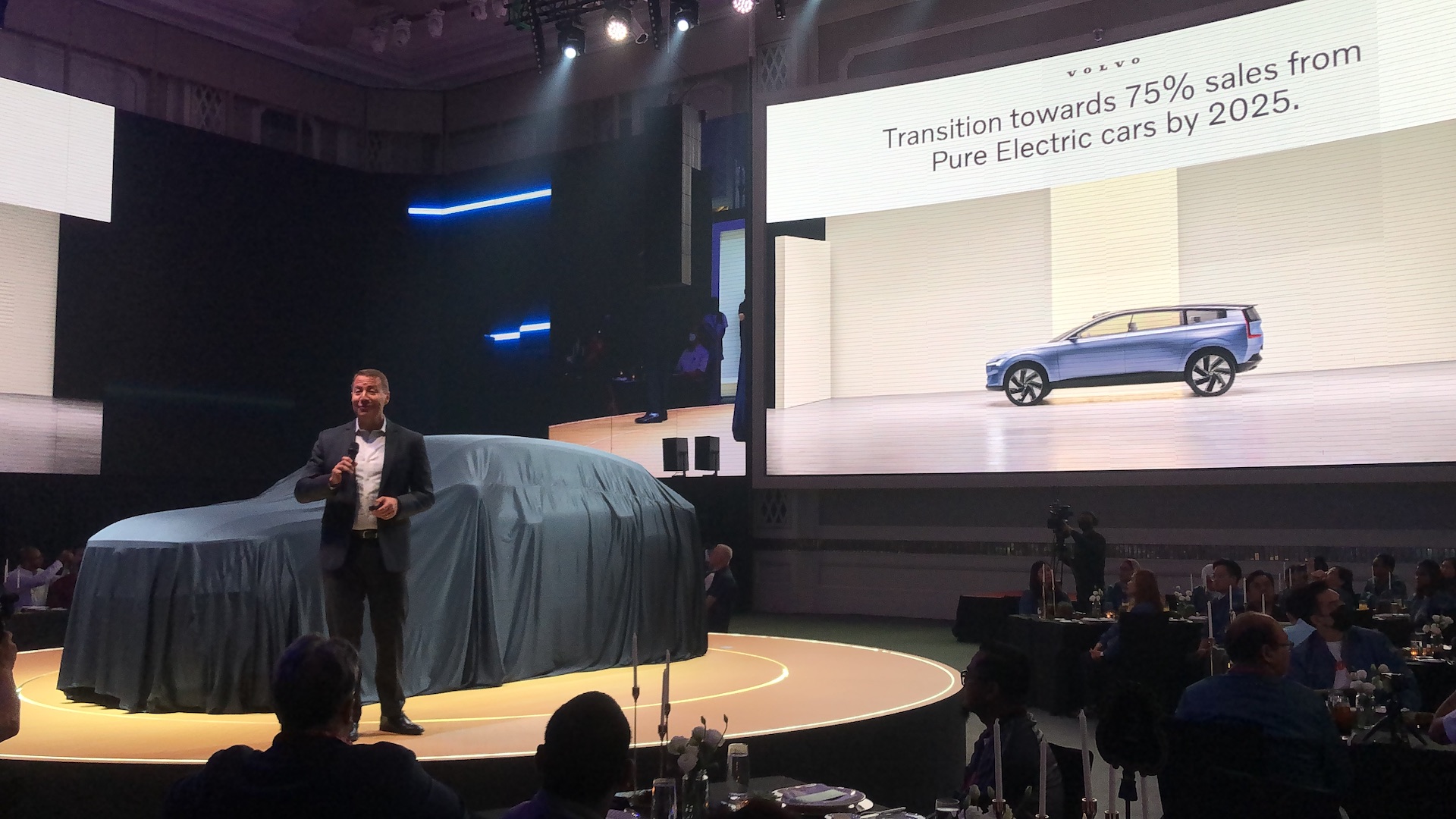 Speaking at the Volvo C40 Recharge Pure Electric launch, Charles Frump, Managing Director of Volvo Car Malaysia made major announcements to underline the company's commitment for electrification:
Volvo Car Malaysia is committed towards its sustainability ambition and on track to becoming a fully electric car company by 2030 and aims for 75% of its sales to come from the Recharge Pure Electric line-up by 2025;
The Volvo C40 Recharge Pure Electric is the second luxury electric vehicle to be assembled locally; and
The introduction of the 'Online Sales' platform will enable customers to directly make a purchase with Volvo Car Malaysia and securely make their payments online. The company intends to ride on the rapid wave of digitalisation and growing online affinity of luxury consumers in Malaysia.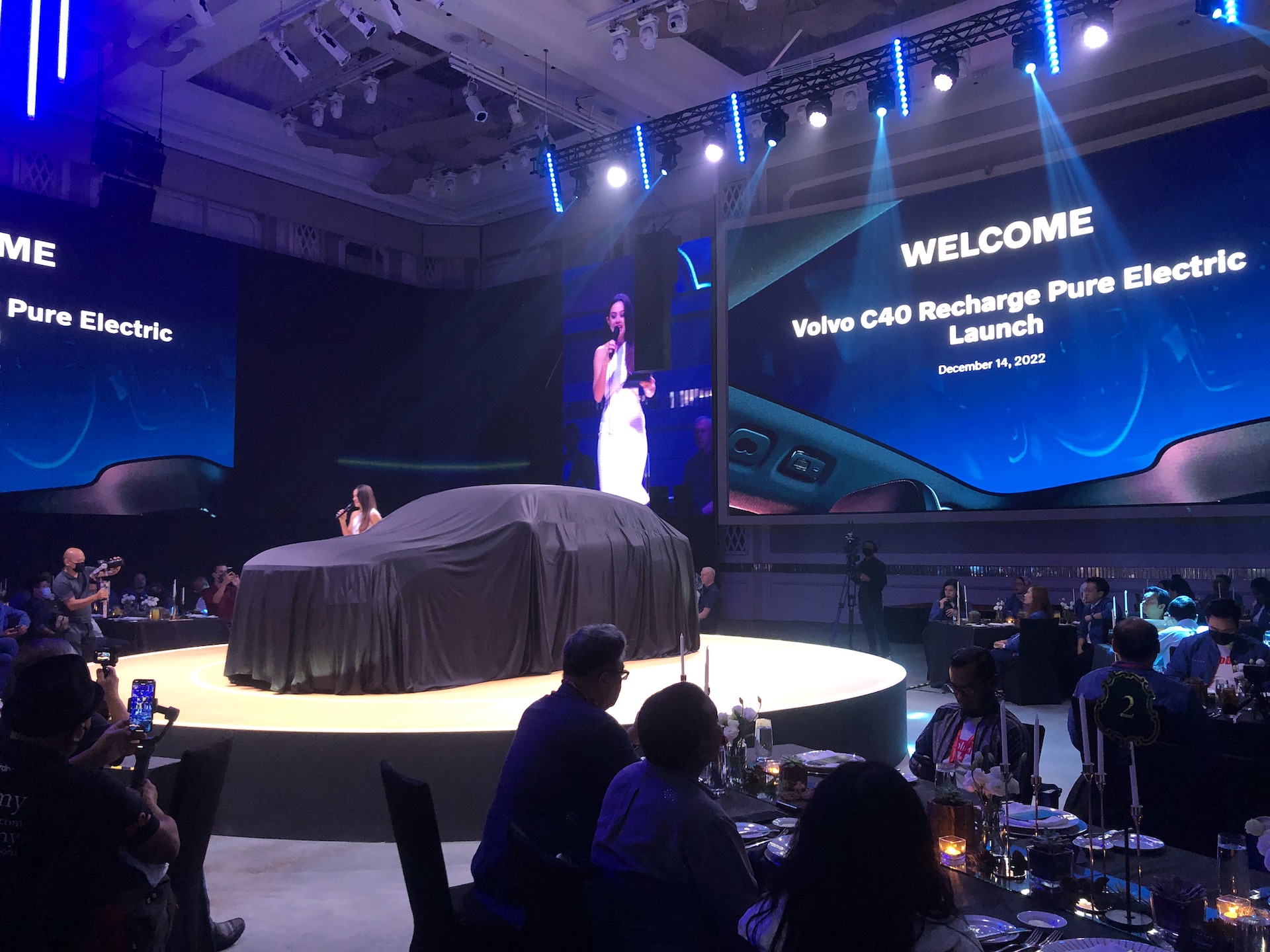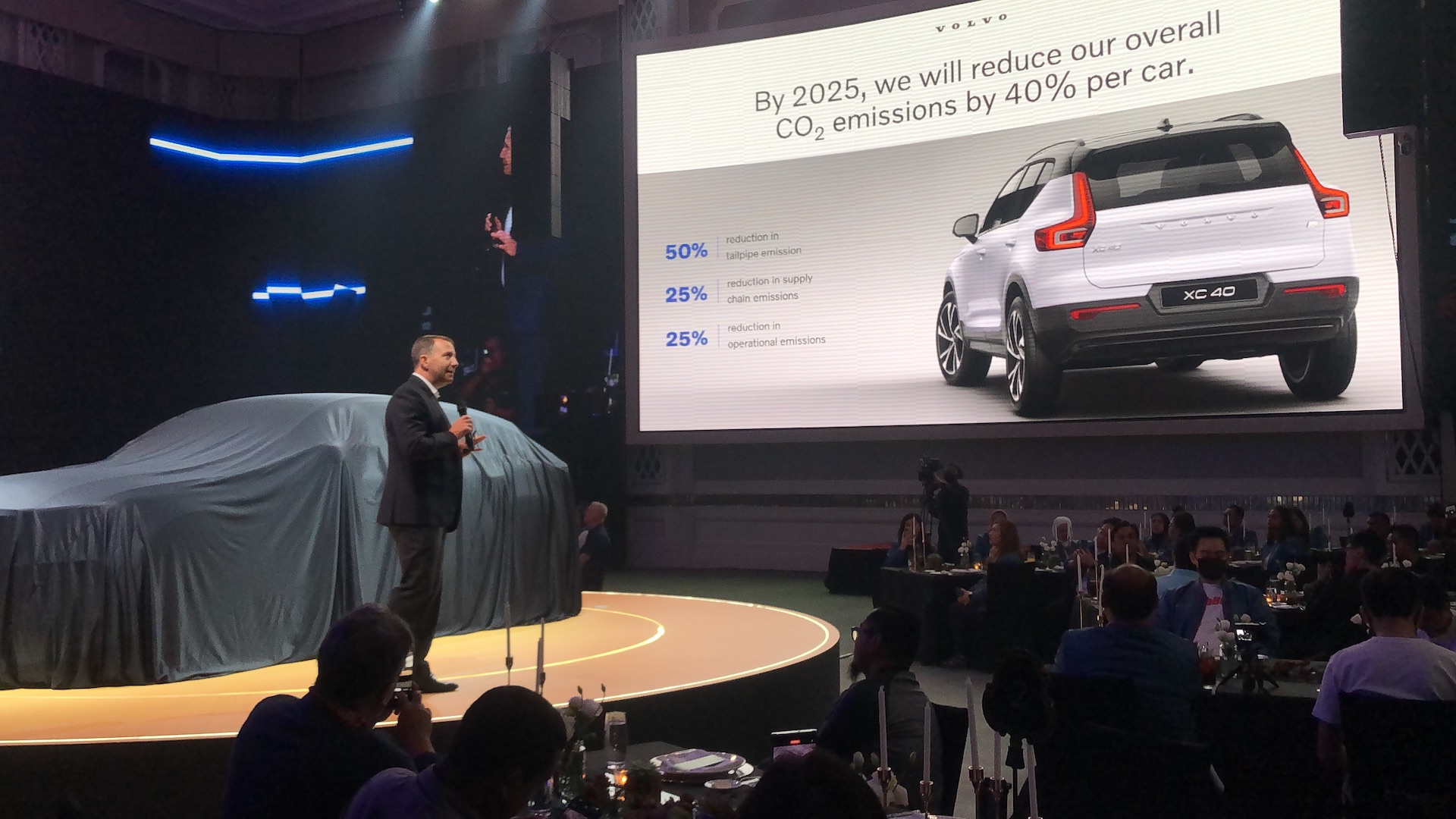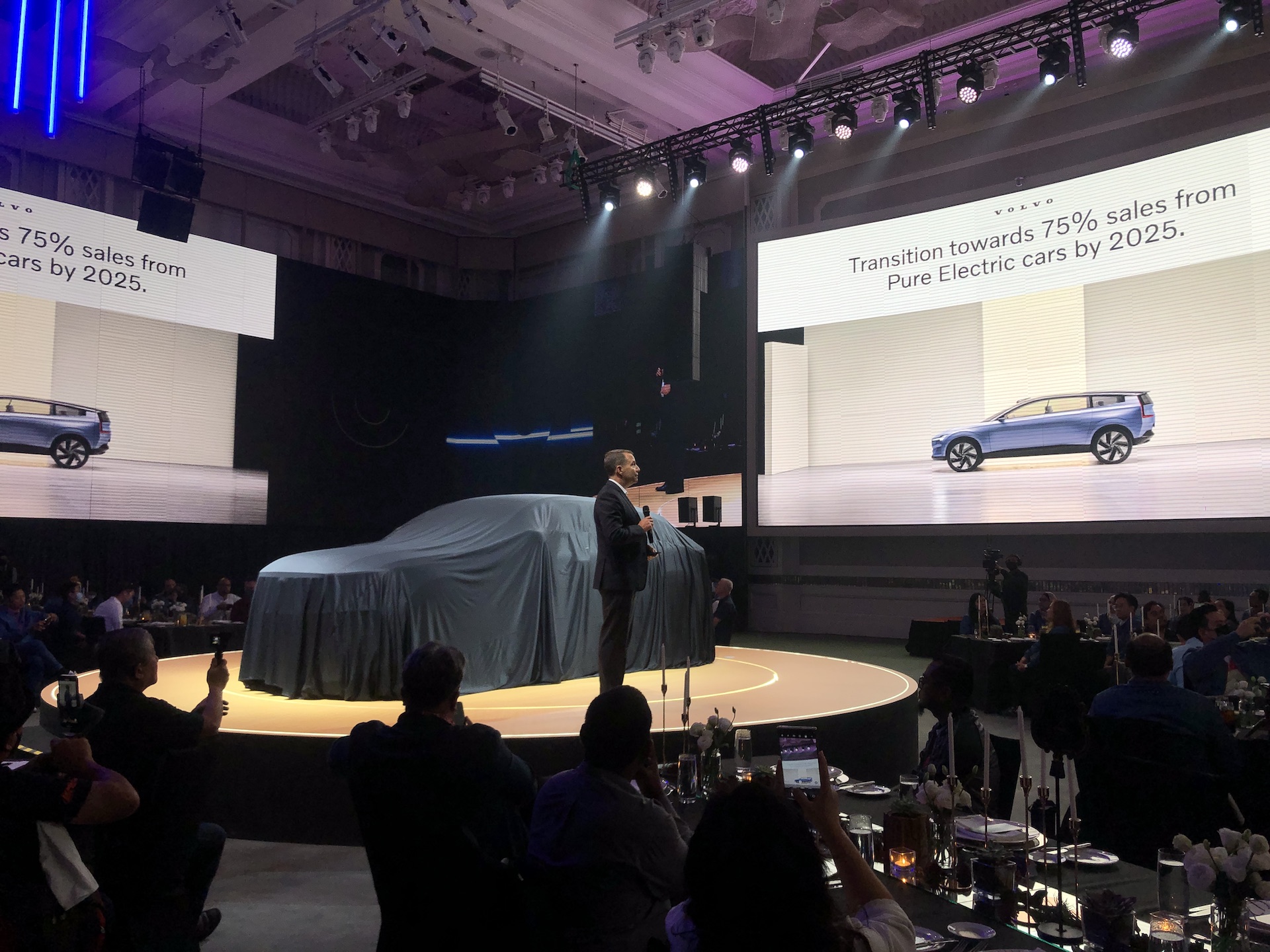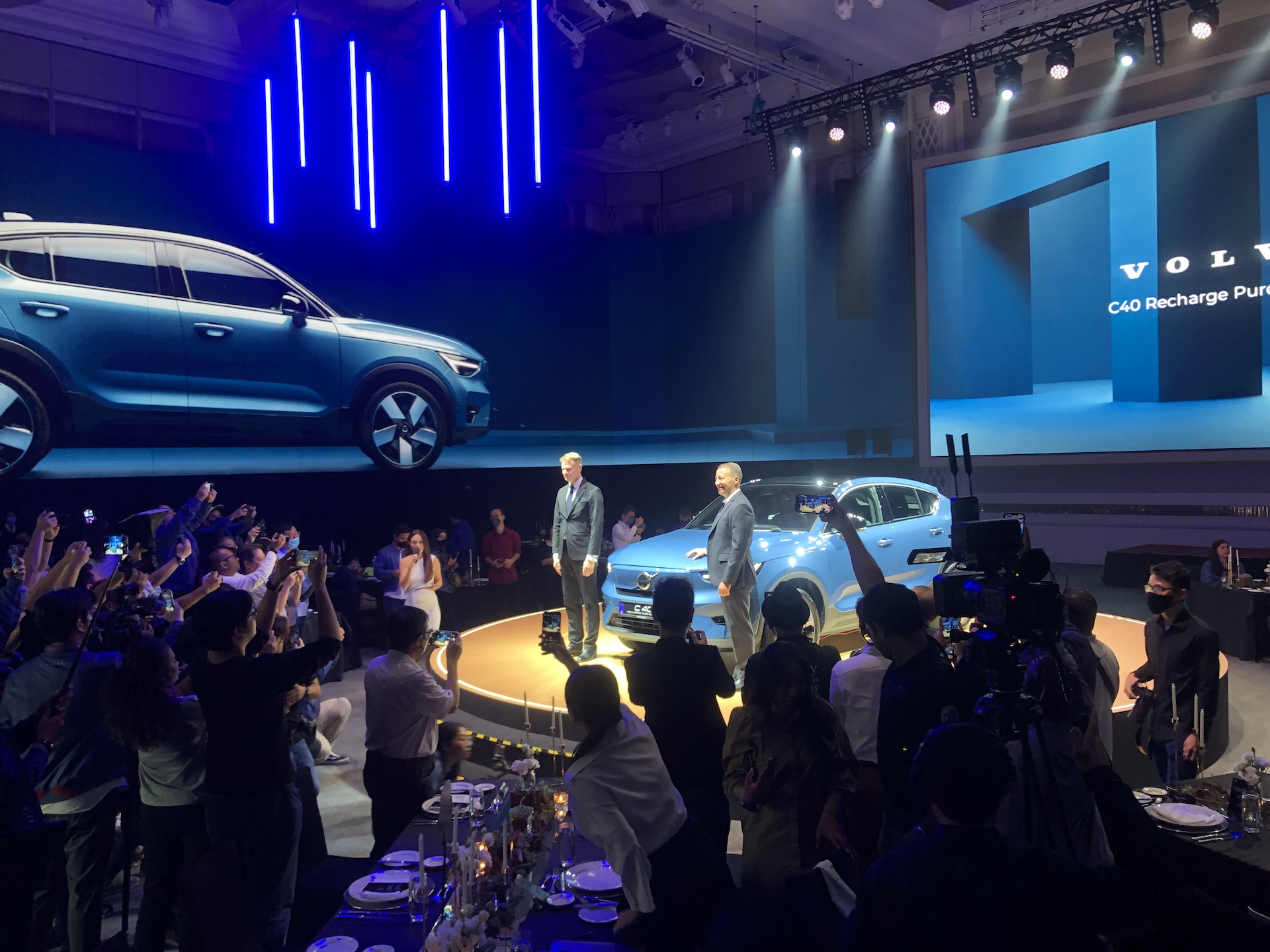 The launch of the Volvo C40 Recharge Pure Electric comes after the successful launch of the company's first pure electric offering in Malaysia, which is the Volvo XC40 Recharge Pure Electric. It was an astounding success with the company still fulfilling deliveries of cars to customers with a healthy order bank going into 2023.
Interestingly, this SUV has been designed for customers looking for edgy design, electrification, high safety and cutting-edge technology.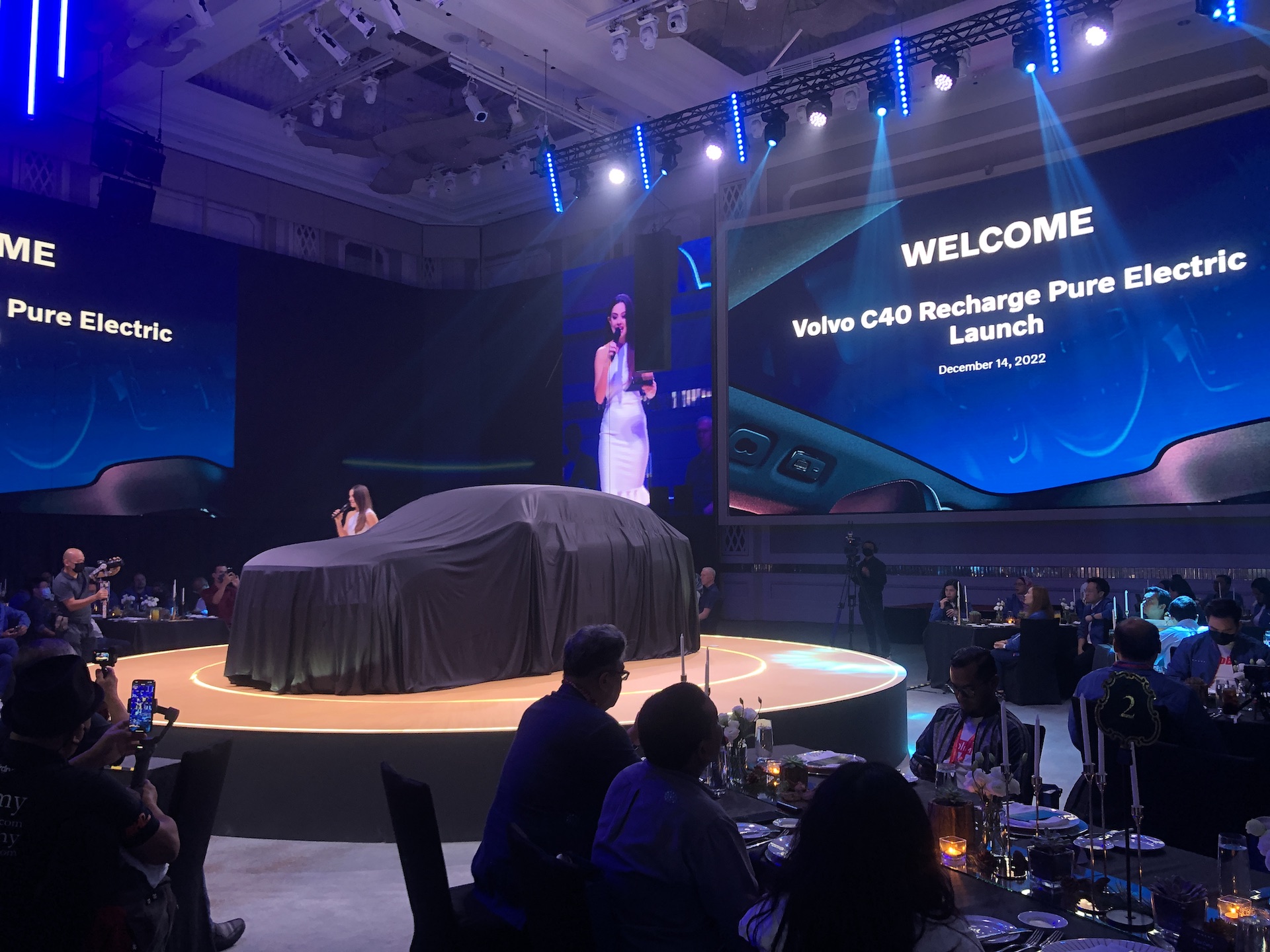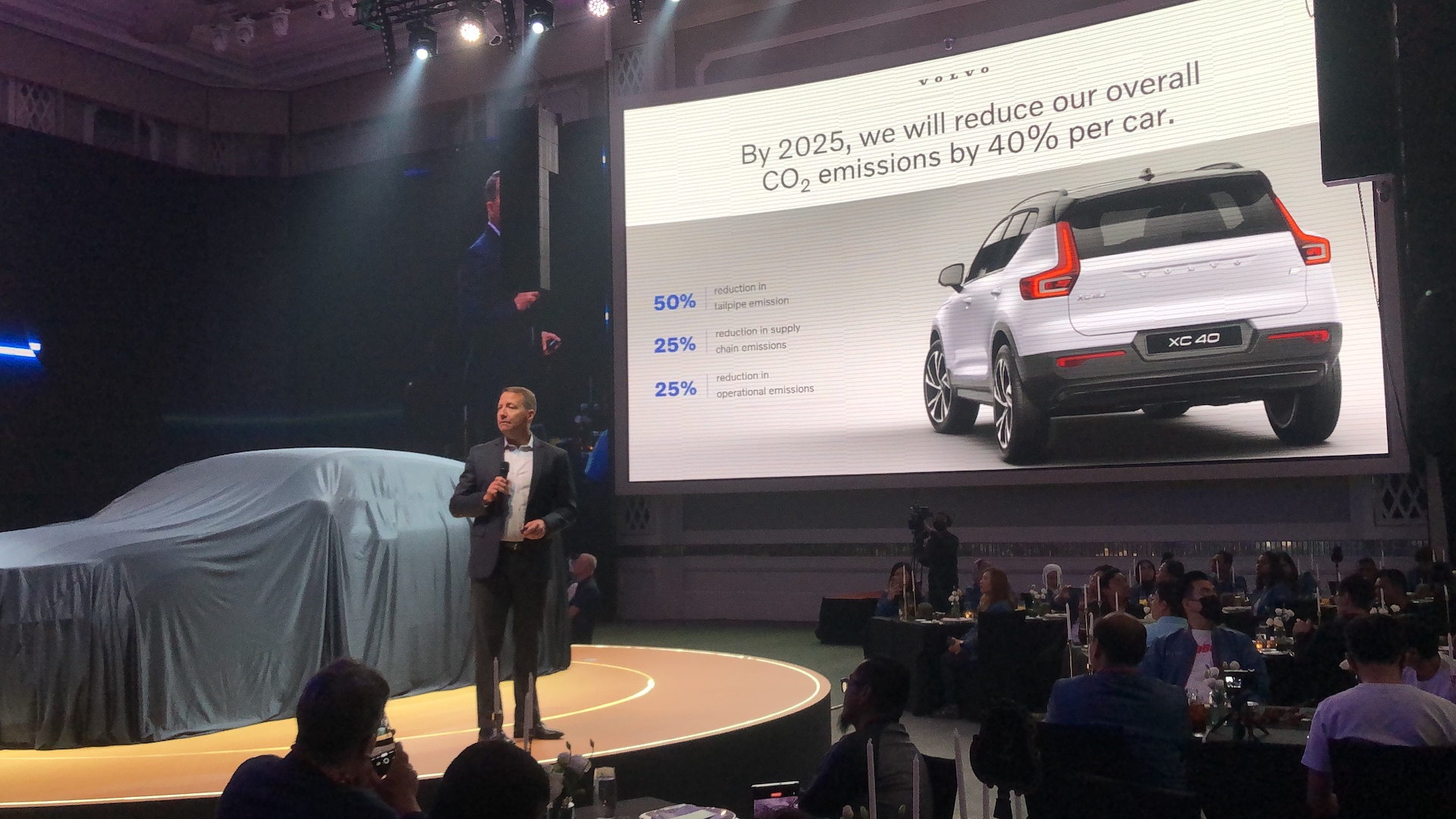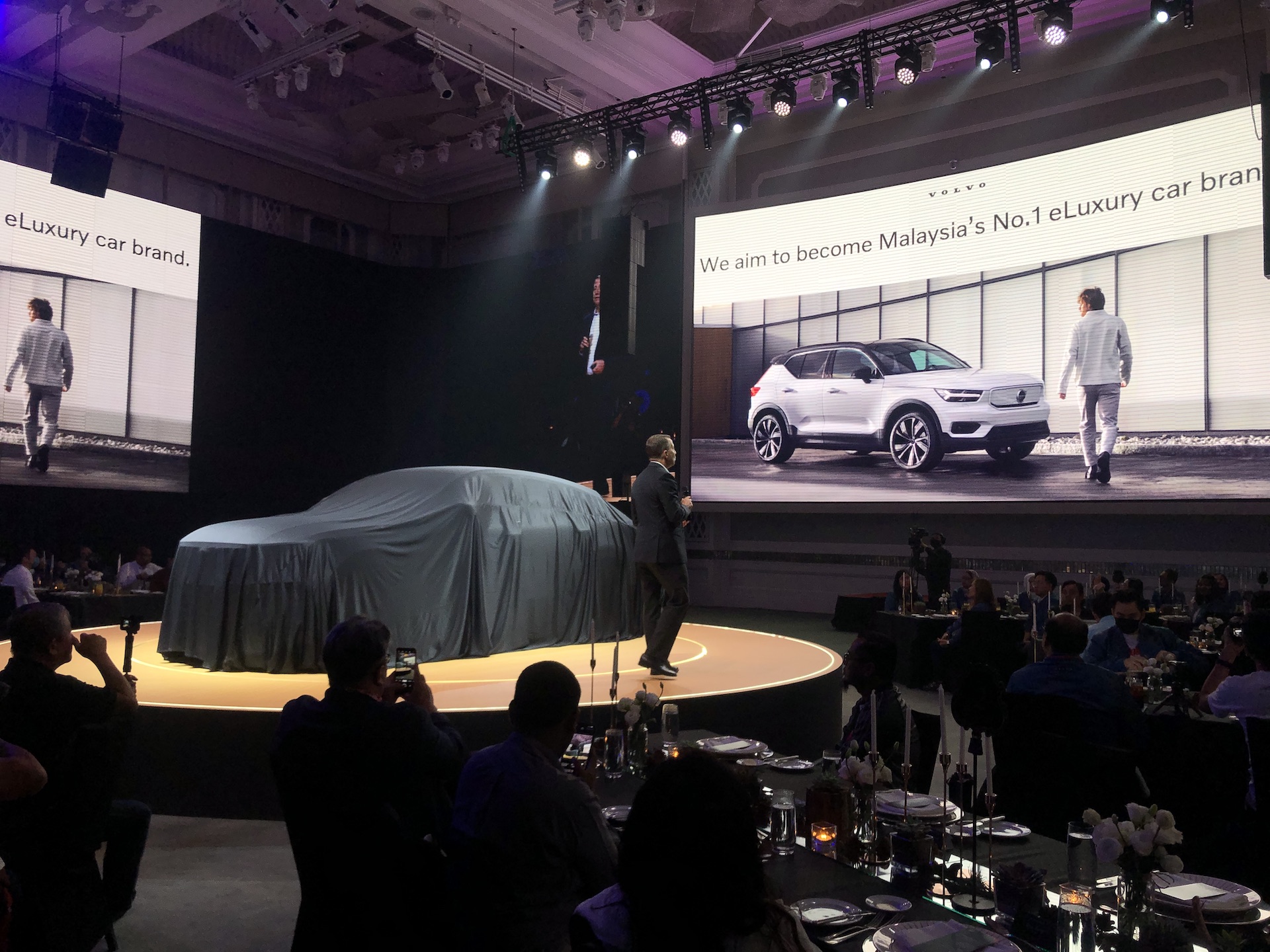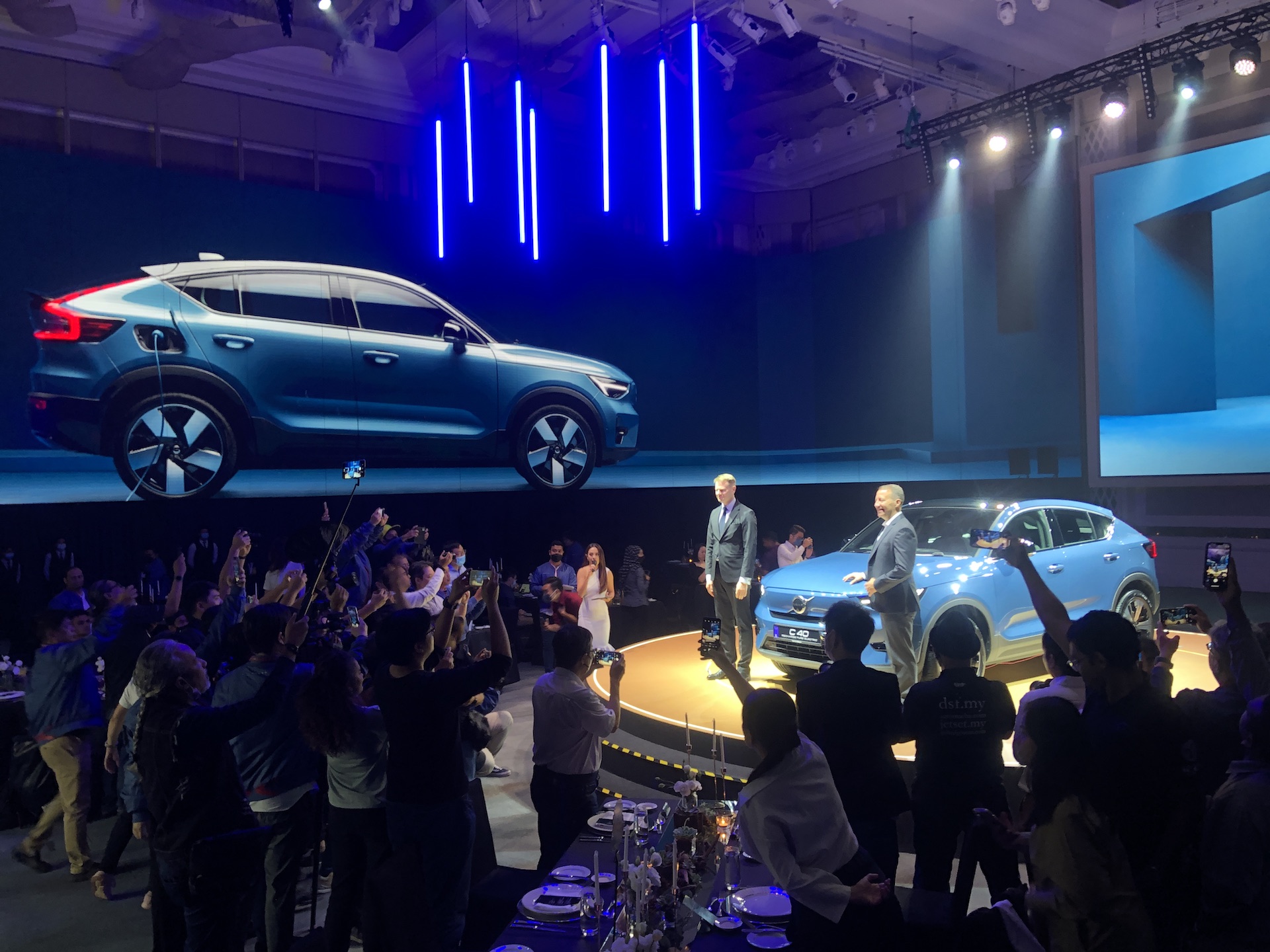 You will be surprised to know that it comes with a full electric powertrain that produces an output of 408hp and 660Nm of torque, enabling it to go from 0 to 100km/h in just 4.7 seconds.
With this power also comes a possible driving range of over 450km on a single charge, while also featuring the ability to charge up to 80 percent in 28 minutes.
The Volvo C40 Recharge Pure Electric is launched at a hassle-free price of RM288,888 on the road and comes as part of a hassle-free package that includes:
5 years of vehicle warranty
8 years of battery warranty or 160,000km (whichever comes first)
5 years of Volvo on Call (Roadside Assistance)
5 years Volvo Service Included (VSI) or up to 100,000km (whichever comes first)
4 years Digital Service
A charging cable
Available in five colours – Crystal White, Black Stone, Silver Dawn, Sage Green and the latest colour Fjord Blue – the Volvo C40 Recharge Pure Electric opens for online booking this 14 December from 8pm onwards and will be available for viewing at all authorised Volvo dealers in Malaysia from 15 December 2022 onwards.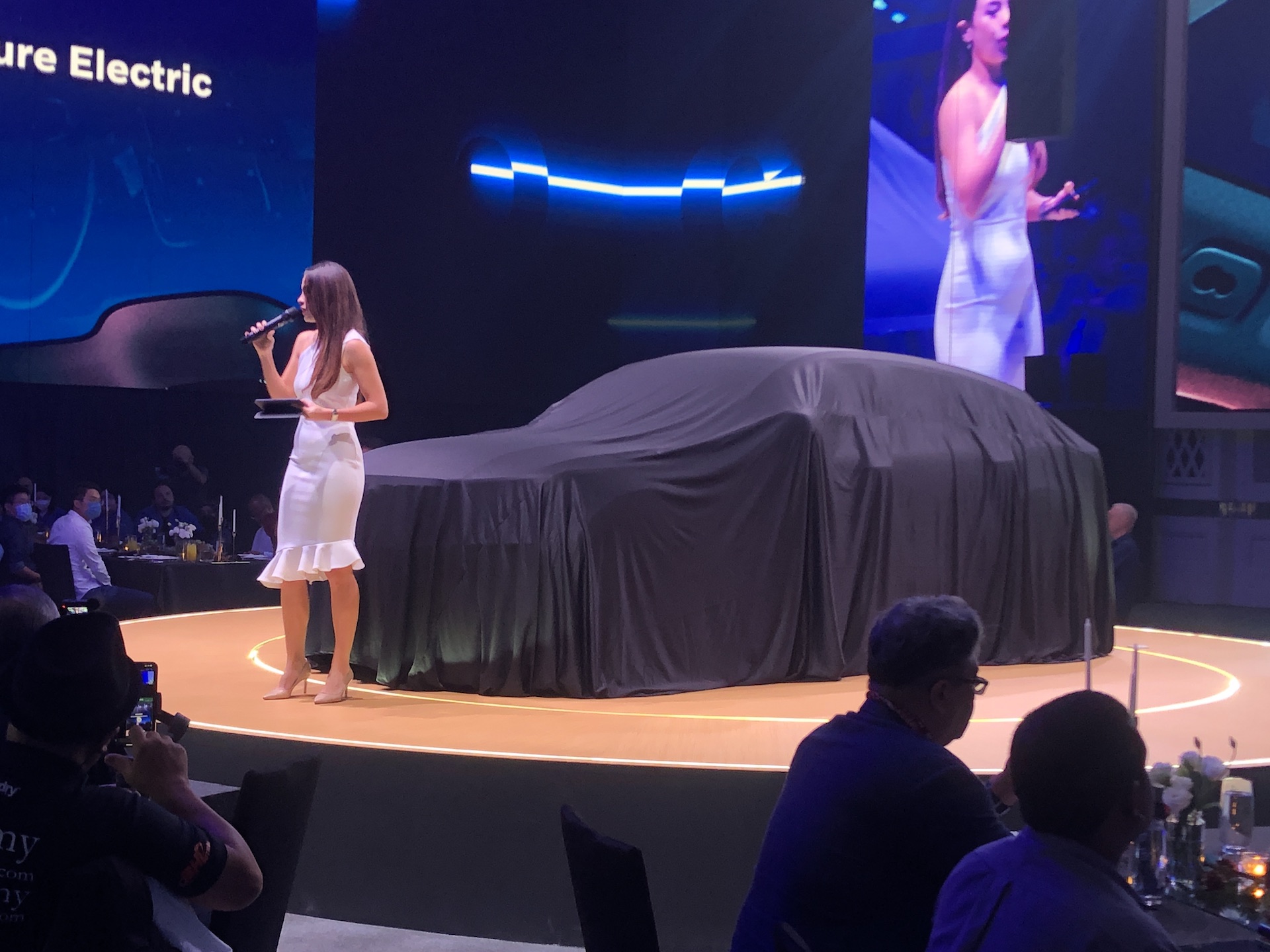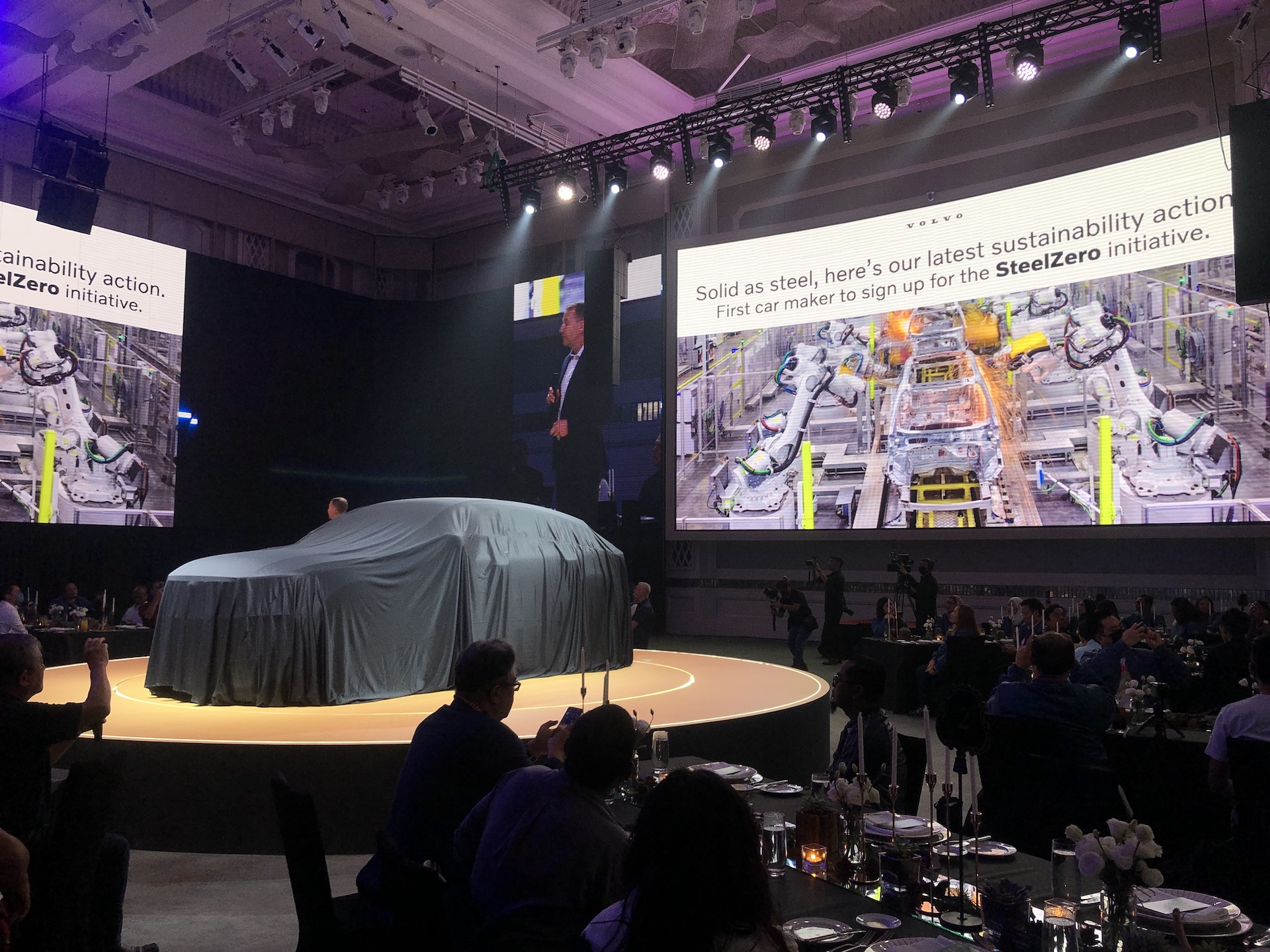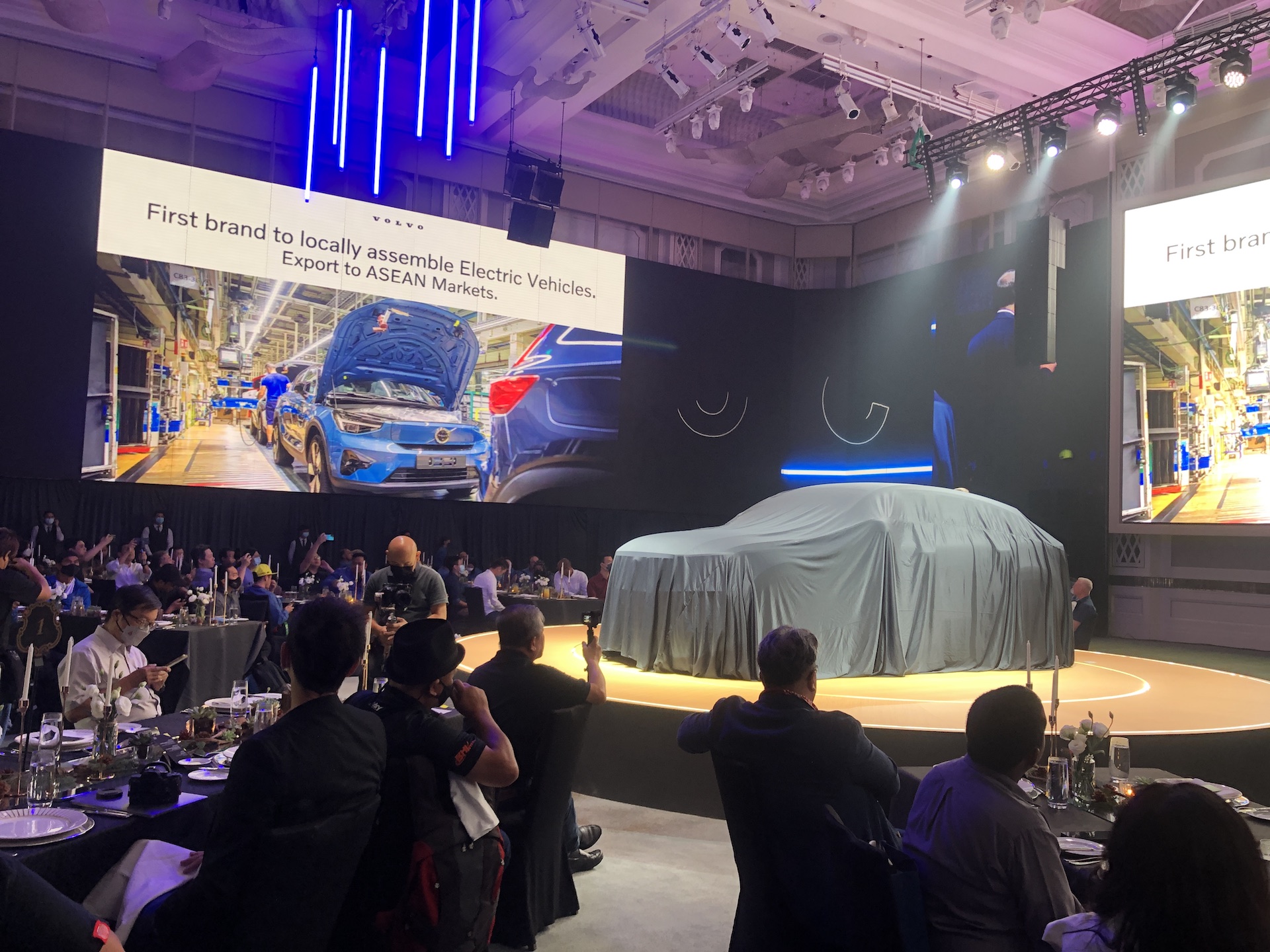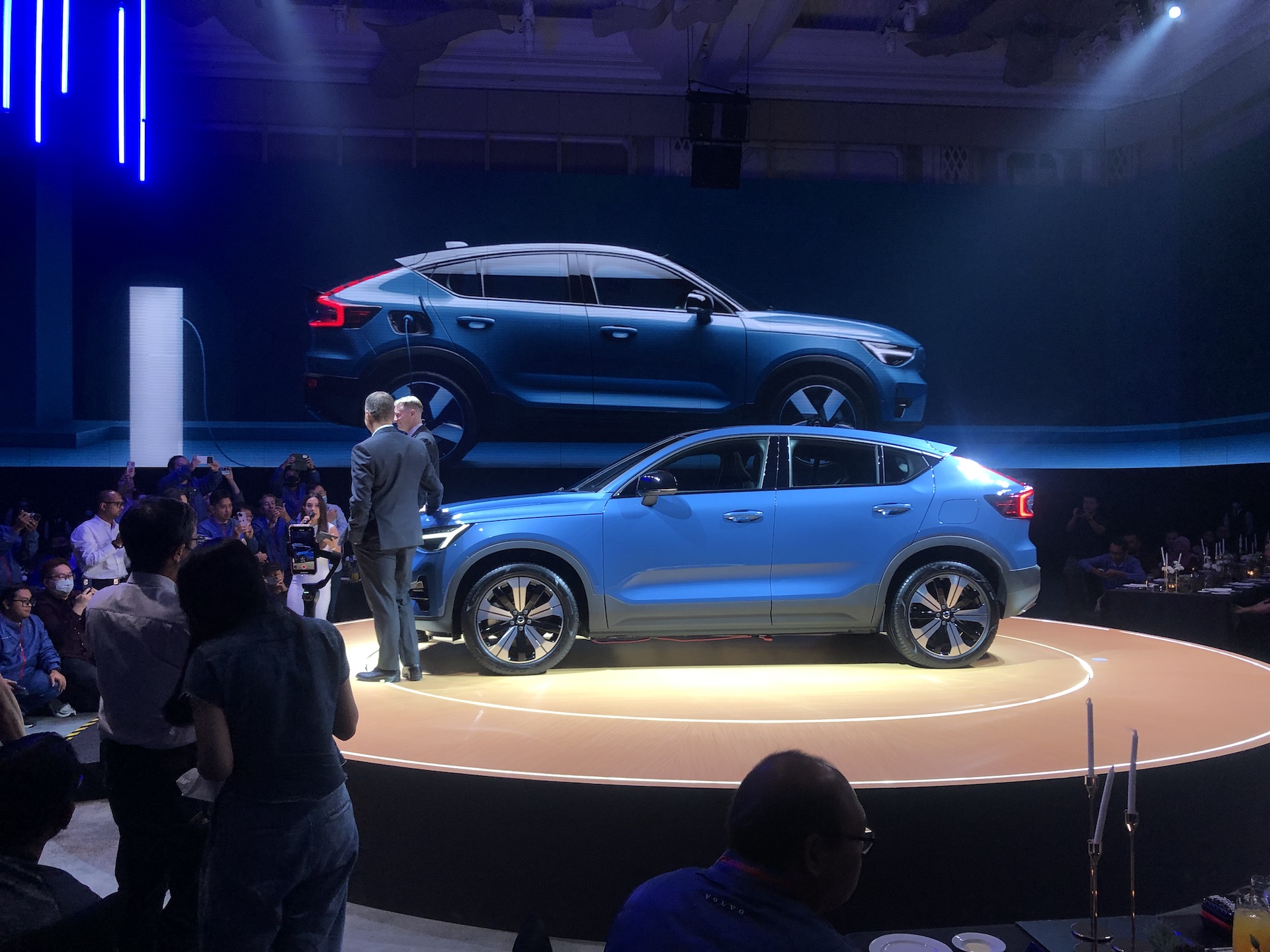 Volvo Car Malaysia also marks history with the introduction of its 'Online Sales' platform – the company's first ever initiative to sell cars directly to its customers in Malaysia.
The Volvo C40 Recharge Pure Electric will be available via an e-commerce platform that would enable customers to make bookings and payments directly to Volvo Car Malaysia on the company's official website www.volvocars.com/my, starting 8pm today.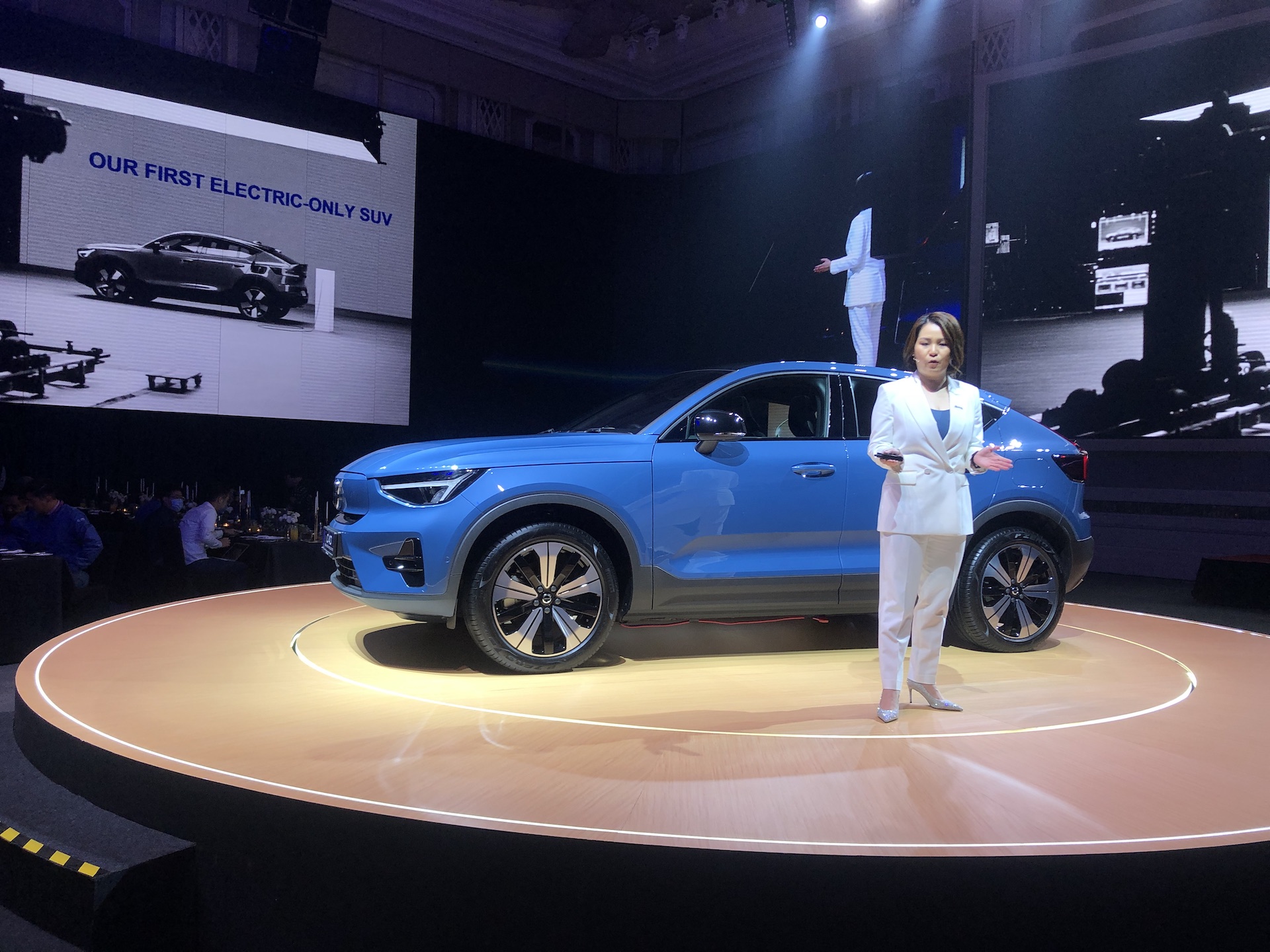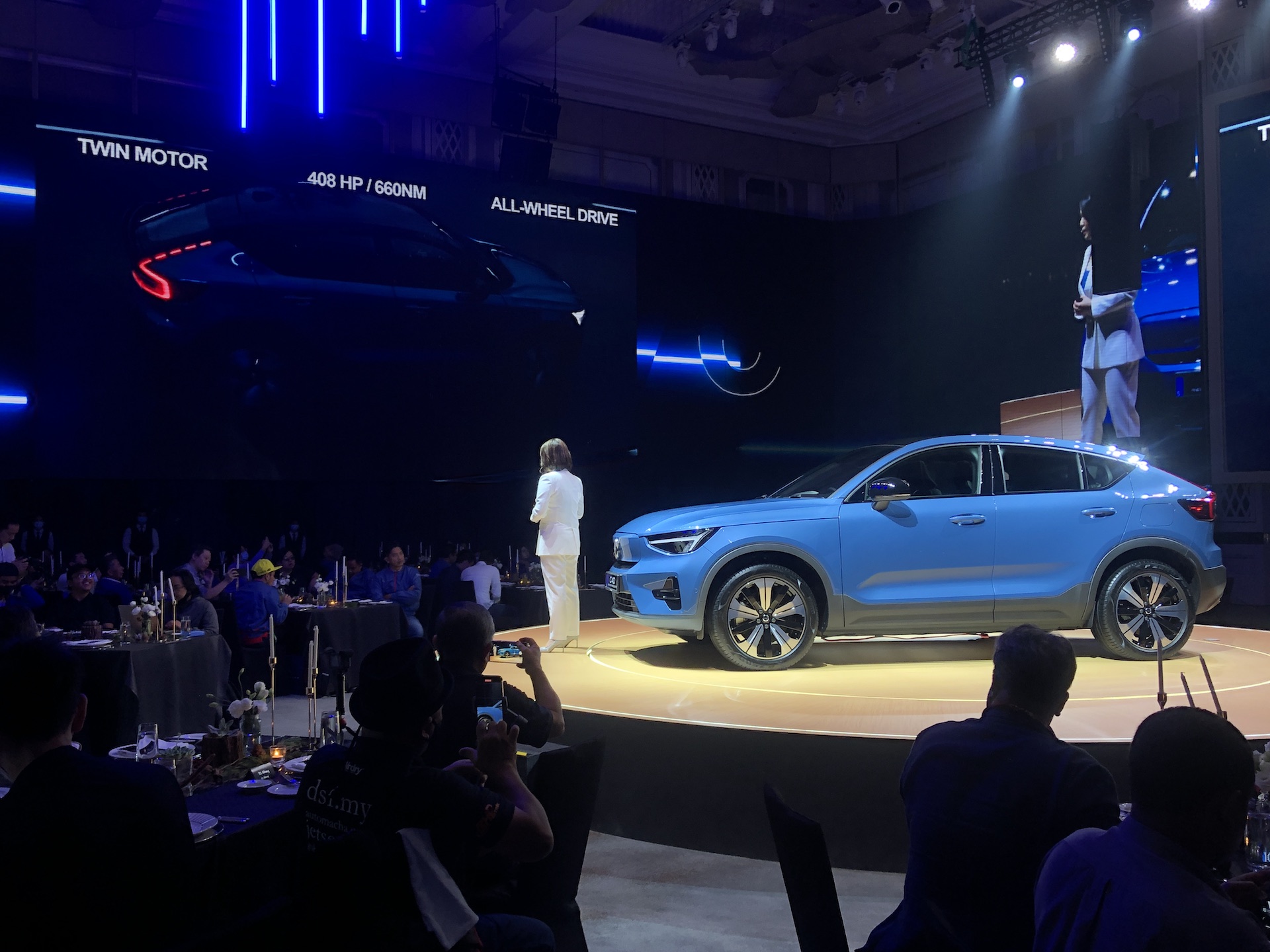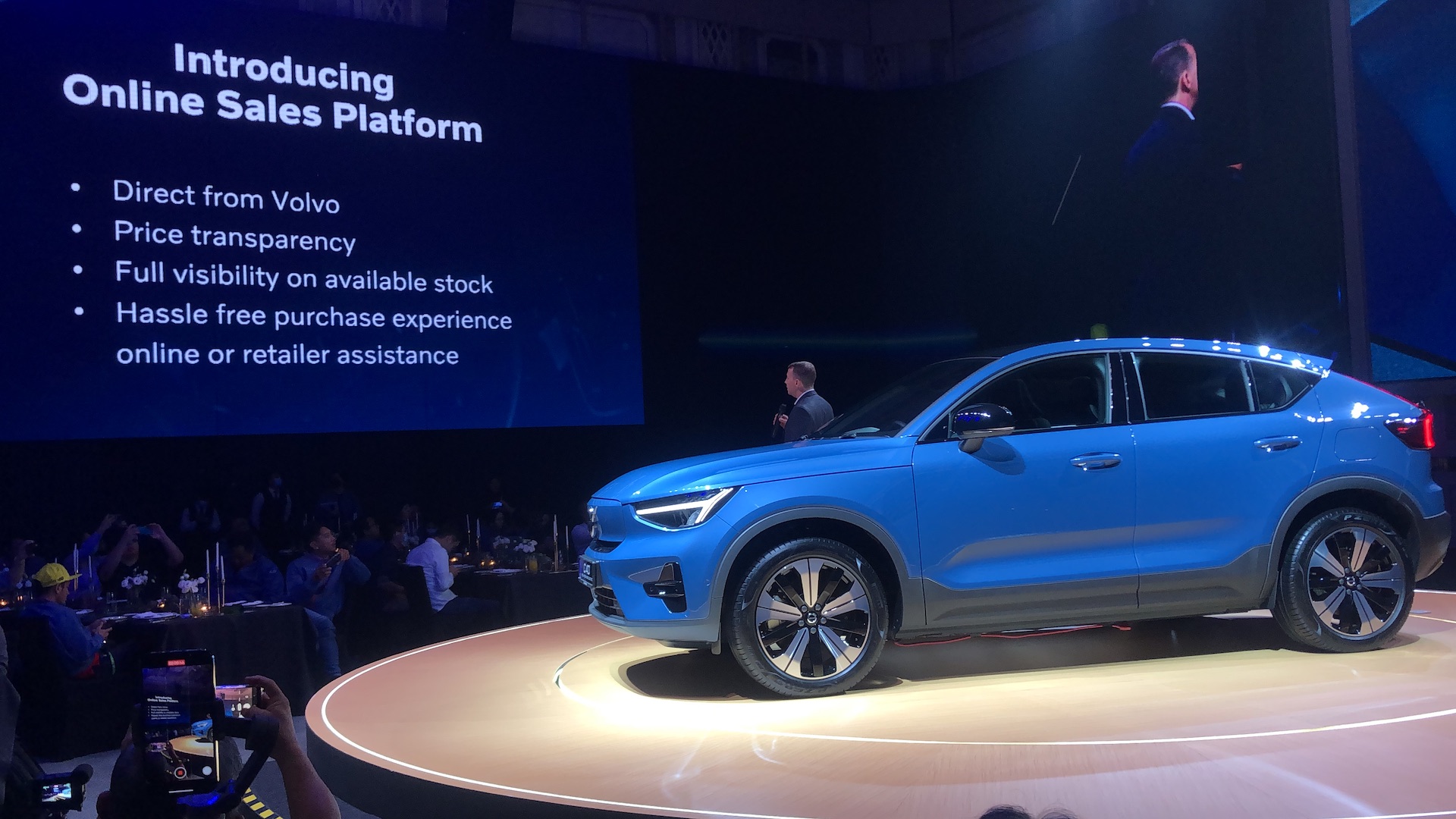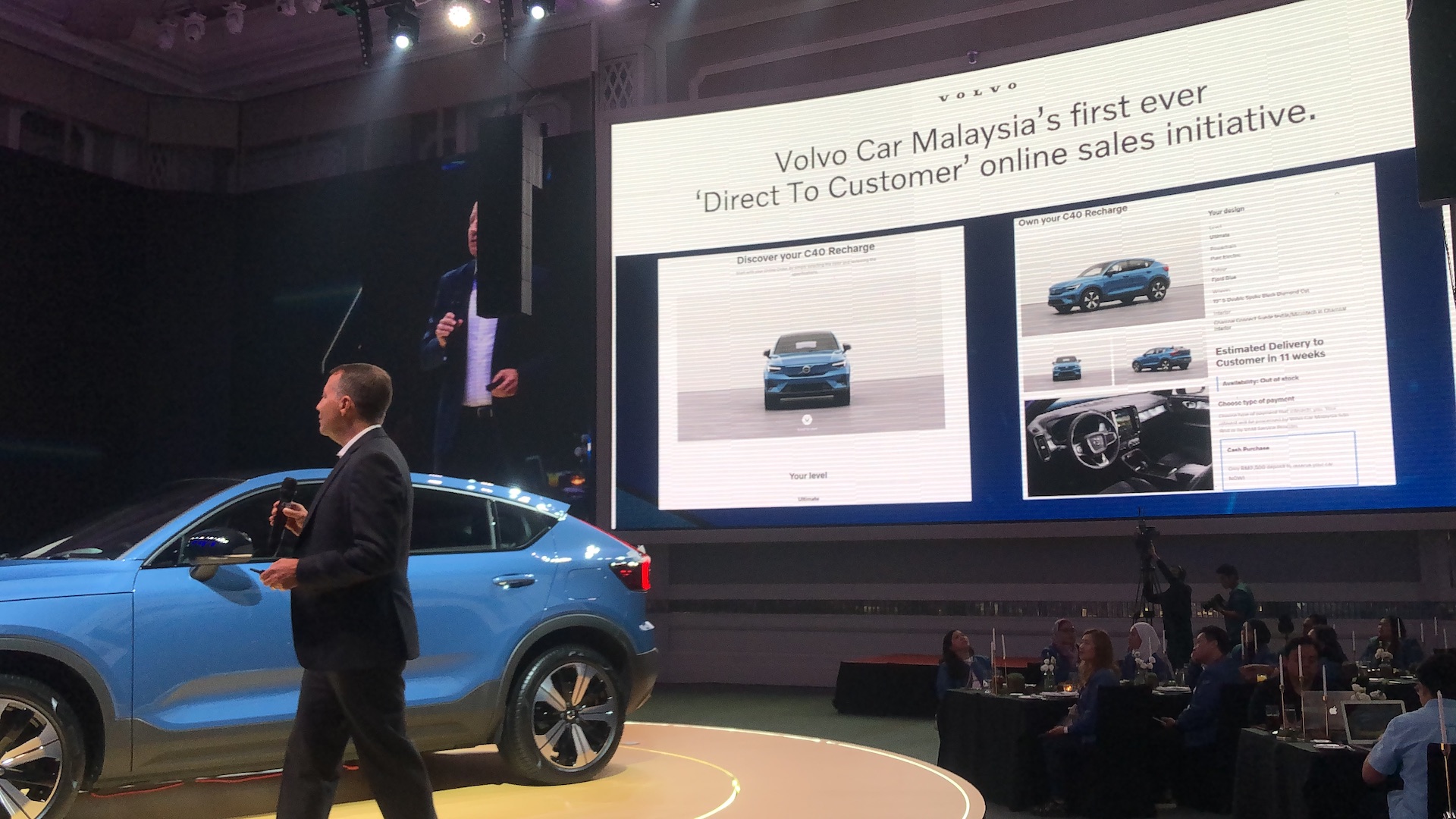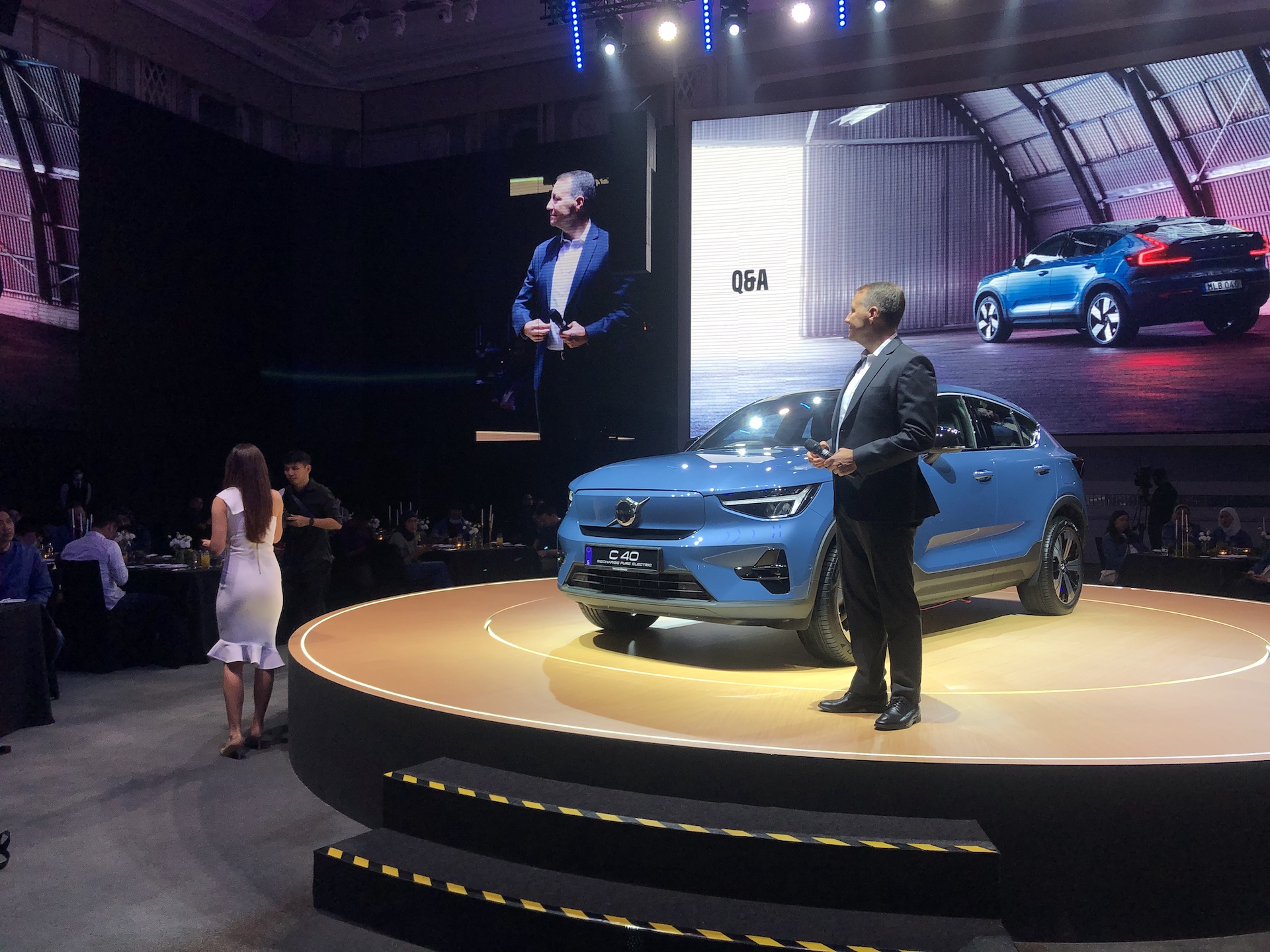 The 'Online Sales' platform will be instrumental in assisting the company's nation-wide retailers in delivering an outstanding Swedish luxury experience to all the customers.