Automotive
News
Nissan Australia Debuts New Off-Road-Centric Patrol Warrior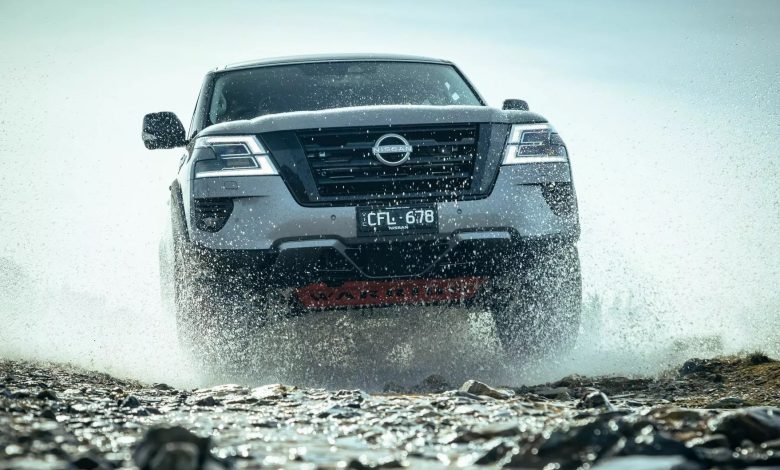 This new off-road-focused variant of the Patrol was developed by Nissan in partnership with Premcar.
Nissan Australia has recently launched a new version of its Patrol. Dubbed the Warrior, this new most off-road-ready version of the automaker's SUV was developed in conjunction with Australian engineering firm Premcar. 
Joining the ranks of the Navara Pro-4X Warrior and SL Warrior in Nissan Australia's off-road product line, the Patrol Warrior essentially takes a top-of-the-line Ti variant of this SUV and just bumps up its off-roading chops a notch. According to Premcar after all, it has focused on four key pillars when creating this 4×4: enhanced off-road capability, increased road presence, the perfect soundtrack, and superb refinement.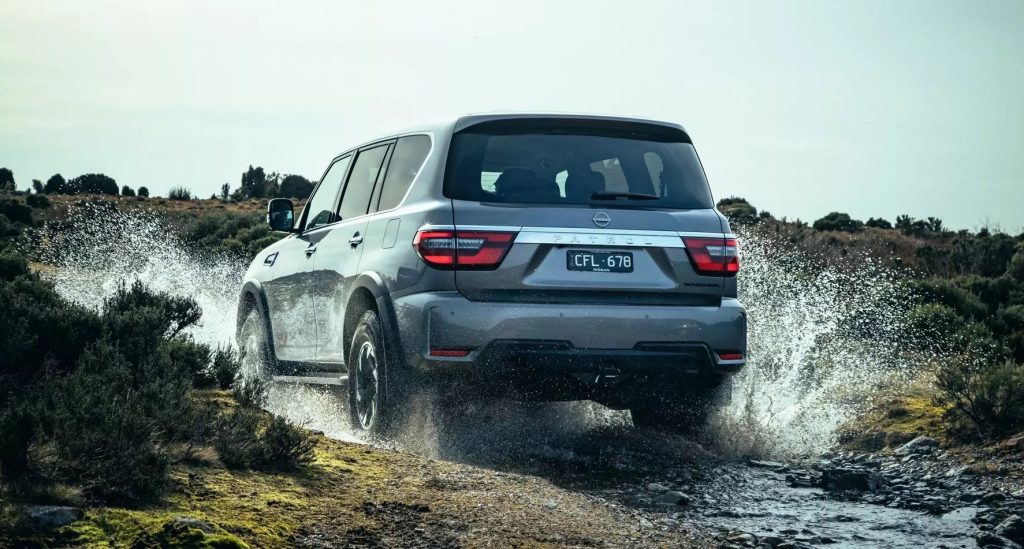 So in the case of enhancing its off-road capability, the Patrol Warrior's track has grown some 40 mm compared to the regular Ti variant on which it is based. It now sits a total of 50 mm higher off the ground too relative to stock, courtesy of a 29 mm suspension lift and a 21 mm bump in height from the larger 18-inch wheels with chunky Yokohama all-terrain tyres. 
Premcar however has gone slightly beyond just simply adding height to the suspension, as it has also re-engineered the Hydraulic Body Motion Control system and re-developed its front springs to afford better control of the Patrol Warrior both on road and off it. New progressive rate rear bump-stops and multi-rate rear springs were fitted as well, which resulted in a final package that sees this SUV have a 40º approach angle and a 23.3º departure angle.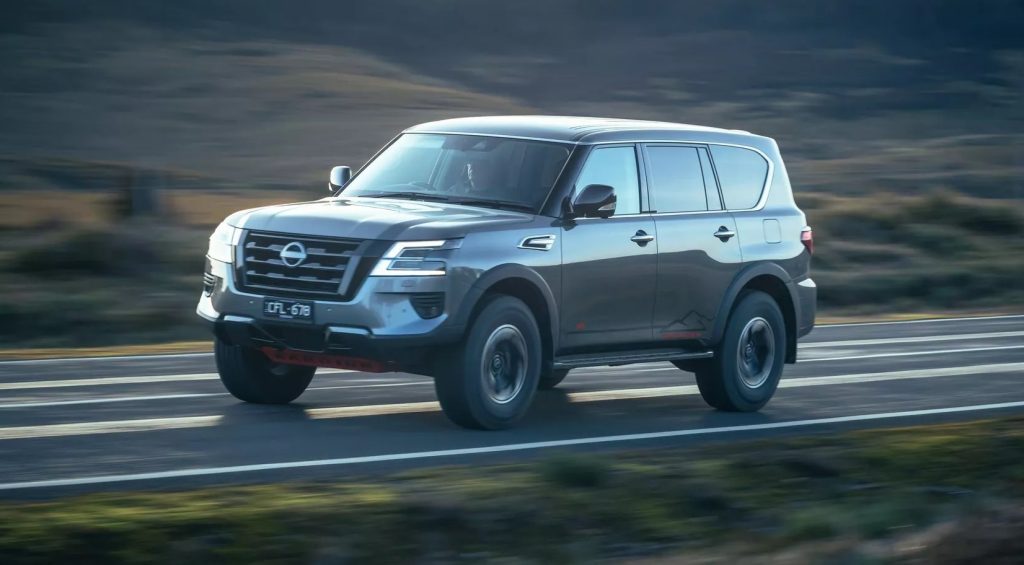 Now moving onto increasing its road presence meanwhile, the Patrol Warrior has gained a new front bumper assembly that comes complete with a 2.5 mm-thick steel bash plate finished in red. This off-road-focused SUV also nets a meaner look courtesy of various black painted exterior accents, which include black fender flares, recovery points, mirror caps and a black front grille. 
Though in terms of increasing road presence, it is likely the new bi-modal exhaust system that comes fitted to this Warrior variant that will likely pull most of the weight in this regard. This is especially as said exhaust system is still to be connected to the Patrol's beastly 5.6-liter naturally-aspirated V8, which is rated at a healthy 400 hp and 560 Nm of torque.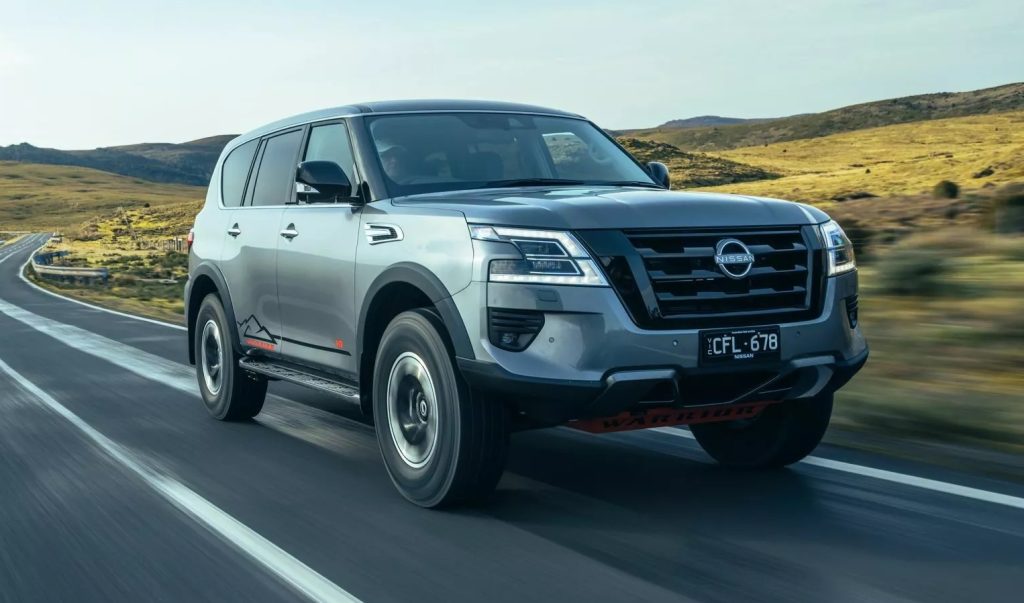 As for the superb refinement aspect on the other hand, the extent to the modifications performed by Premcar on that front appears to be limited to a couple of embossed Warrior decals within the interior of the Patrol. Though with this variant to be based on the top-trim Ti, creature comforts such as an 8-inch infotainment touchscreen, leather upholstery, heated wing mirrors and a rear helical limited-slip differential was already to be featured in this 8-seater SUV in the first place.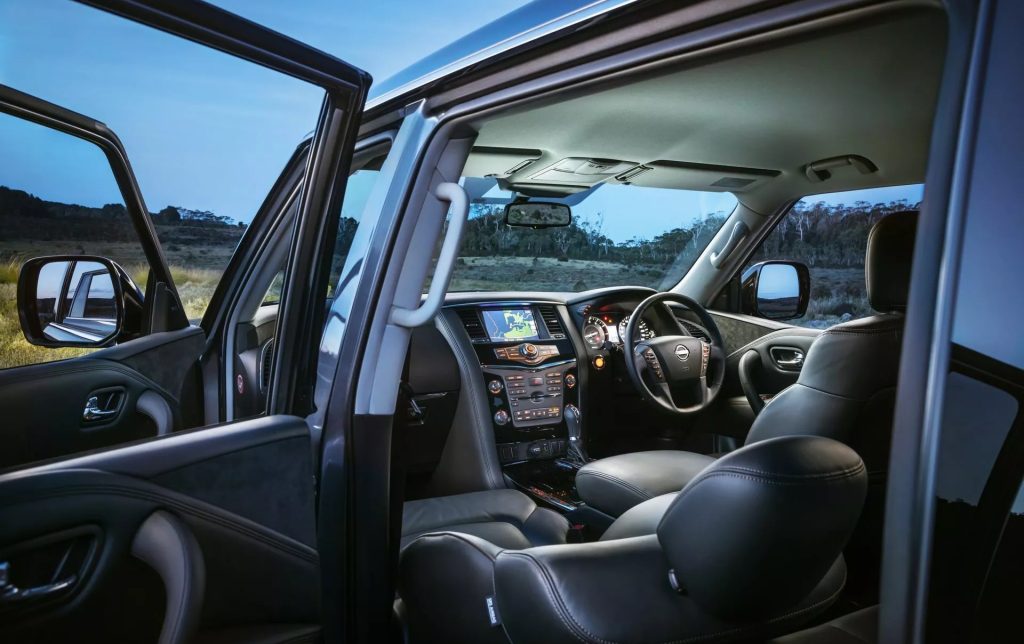 Prices for the Nissan Patrol Warrior in Australia will start from $101,160 (RM 305,000), which is undoubtably a substantial increase from the $84,900 (RM 256,000) commanded by the regular Ti variant on which it is based. Well, no one ever said off-roading was ever cheap…