Automotive
News
This Luxury BYD 4×4 Has More Power Than a Bugatti Veyron
The BYD YangWang U8 Premium Edition could also be argued to be more tech-filled than a Tesla. 
When it comes to the best of the best premium SUVs, one might naturally start to think of Rolls-Royce Cullinan or the Mercedes-Maybach GLS600. These two are after all about the best examples of grace, space and pace in one high-riding package. 
But of course, some in China just might say that the Roller and the Maybach is just the best the West can do. And in all honestly, those who say that may have a point, as the Chinese will also soon have access to the recently revealed YangWang U8 Premium Edition. An SUV, which on paper at least, completely blows every offering from the Old (and New) World right out the water.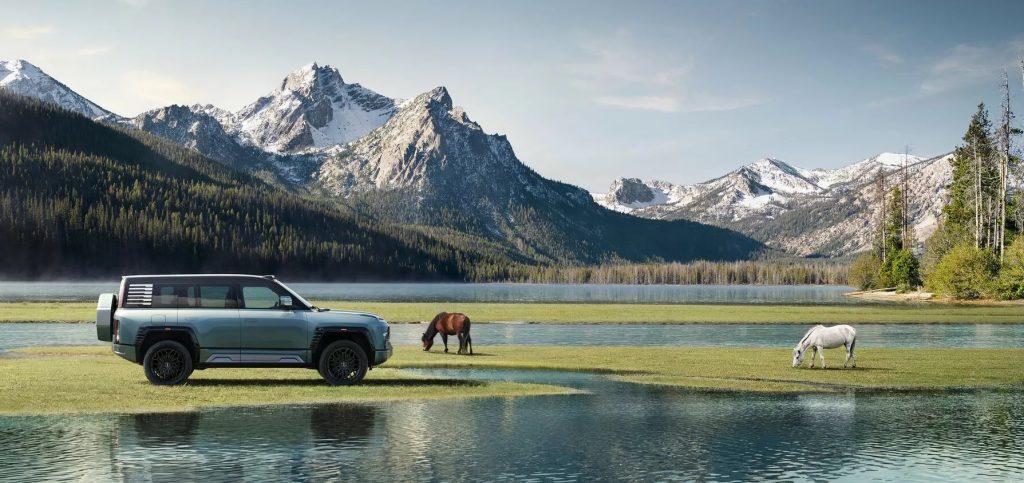 Now just before getting to the amazing specs of this SUV, it is perhaps best first to briefly explain what exactly is a YangWang U8 Premium Edition. Well, YangWang is a newly-formed off-shoot of Chinese auto giant BYD, and the U8 is to be its premiere (and premier) offering. This newly launched Premium Edition meanwhile takes what was already an impressive fully-electric ladder-frame luxury off-roader, and just notched up the luxury dial by quite a whole lot.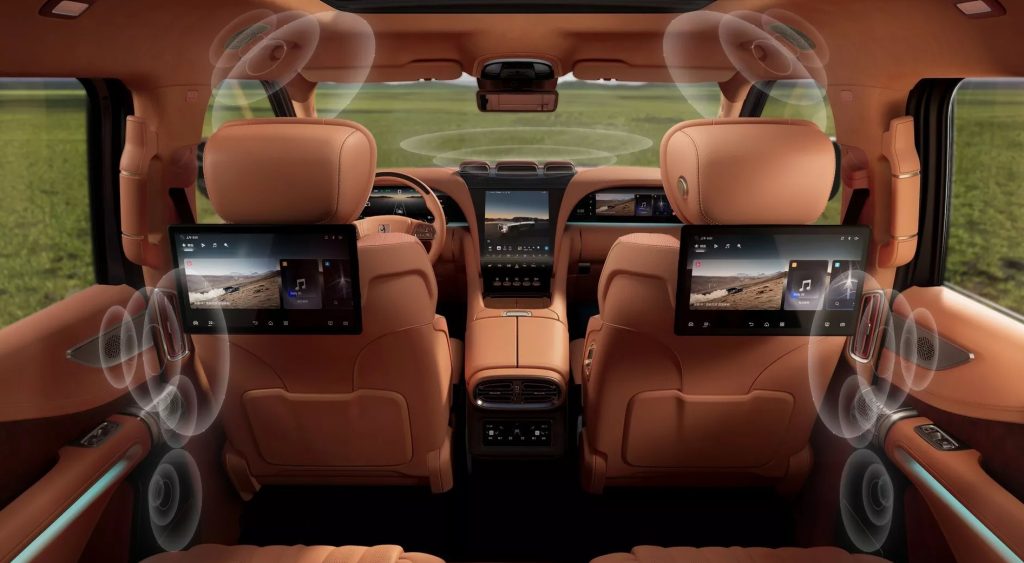 So starting first within this Defender 130-sized SUV, its luxury highlights include a Rolls-Royce-esque starlight sunroof and a 22-speaker premium audio system. There is also to be a fragrance diffuser, Sapele interior wood accents as well as Nappa leather seats that apparently even a 10-point matrix hot stone massage function. 
There is supposedly even a mini-fridge too within the U8 Premium Edition, in addition to three high-speed wireless phone chargers. Though in terms of tech toys, the highlight within this premium SUV would be its massive 70-inch augmented reality head-up display, which is then complimented by a total of 6 other screens: a pair of 23.6-inch displays for the driver and front passenger that sandwiches a 12.8-inch portrait-style central infotainment system, in addition to another pair of screens that make up the rear-seat entertainment system and a display integrated into the second-row armrest.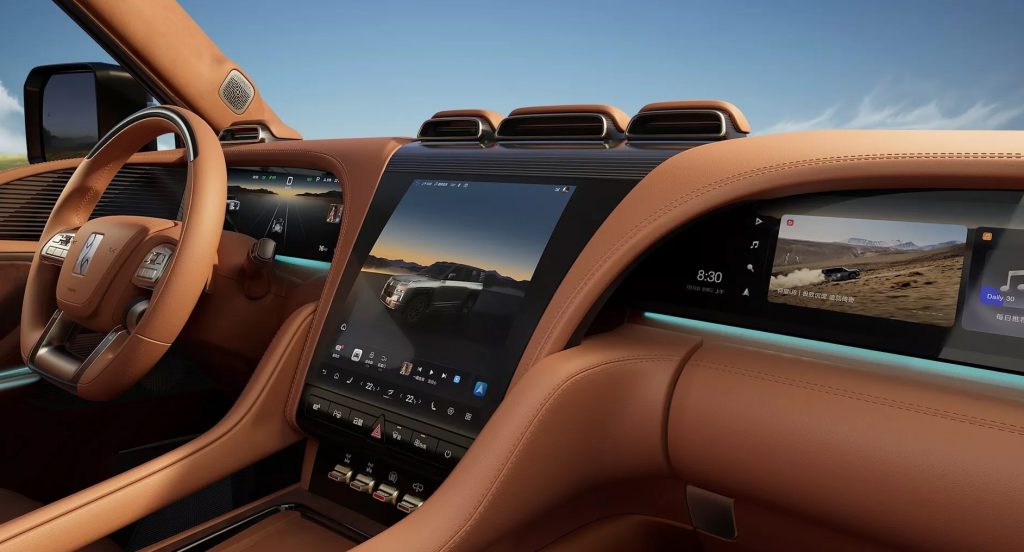 That said, perhaps even more impressive than the staggering amount of screens within the cabin of the U8 Premium Edition will likely be the power output of this premium SUV. That is because the quad-motor powertrain of this boxy behemoth packs a Bugatti-humbling 1,200 PS, and is apparently claimed by its maker to complete the century sprint in a 911-rivalling 3.6 seconds. 
The U8 Premium Edition further impresses on the battery front too, as its massive drive battery apparently touts for this SUV to have a driving range of 1,000 km on a single full charge. BYD also touts for the battery to be charged from 30% to 80% in just 18 minutes with a 110 kW DC fast charger, not to mention be capable of vehicle-to-load power delivery too.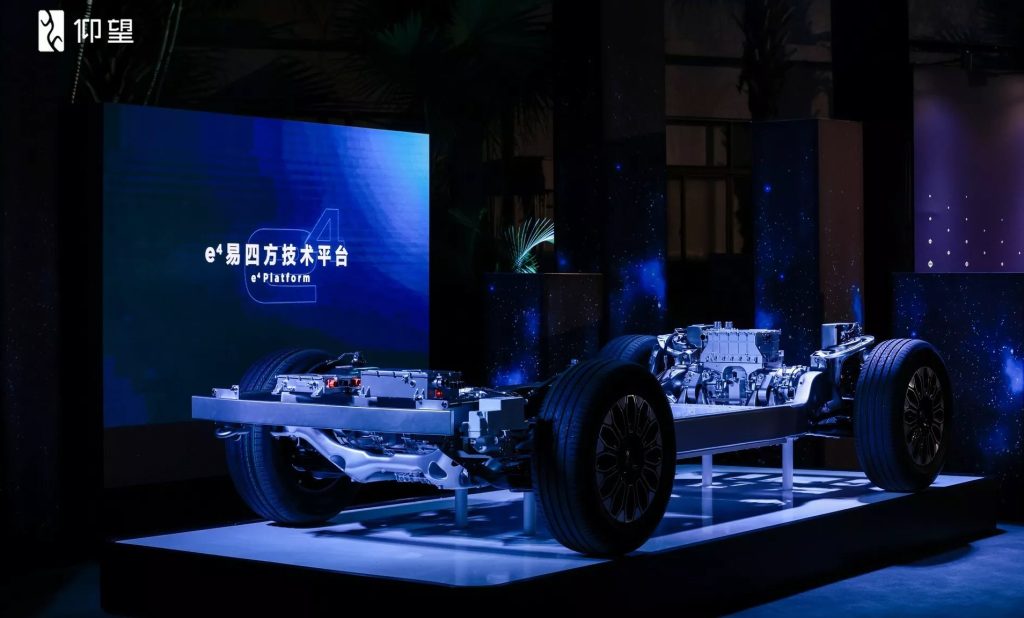 And while on the topic of insane figures, it is worth also noting that the U8 Premium Edition packs a whopping 38 sensors that includes three LiDAR units, five millimetre-wave radars, 14 ultrasonic sensors, and 16 cameras. These sensors enable for the massive SUV to offer adaptive cruise control, automated parking assist, and automated valet parking functionality, with BYD even claiming that Highway Driving Assist and City Navigation Autopilot will be available in due course from an over-the-air update. 
For those who wishes to take their four-wheel drive off the tarmac on the other hand, it will likely be reassuring to learn that the U8 Premium Edition has adjustable suspension that can be raised to provide an extra 150 mm of ground clearance. Thanks to a motor driving each of its 20-inch wheels too, it will therefore be unsurprising to know that this SUV is capable of 360º tank turns and has a dedicated crab mode. Though perhaps even more impressive is that courtesy of a waterproof and sealed body, this YangWang can apparently remain afloat for up to 30 minutes and can further be driven somewhat in its float mode to evade obstacles.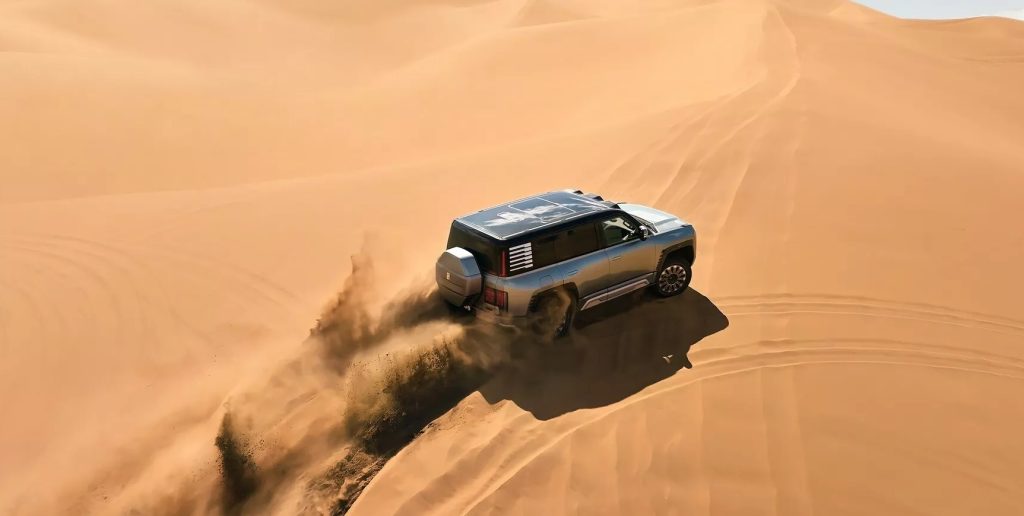 According to BYD, the price of the U8 Premium Edition starts from ¥1,098,000 (RM 706,000) in China. Deliveries of this luxury SUV meanwhile will apparently begin next month, but don't hold out any hope for it to be making its way outside of its home market any time soon.