Automotive
News
Honda's First-Ever Production V8 Will Soon Be Hitting The Waves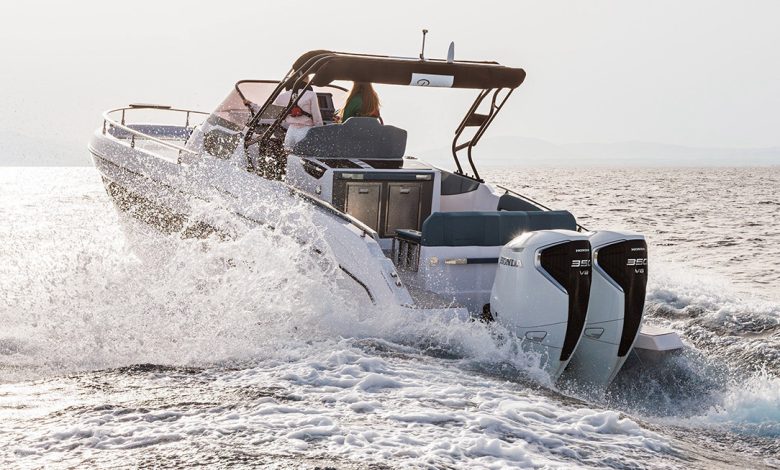 Yes, the first V8 from Honda arrives in the form of an outboard motor. 
It might come as a surprise, but Honda has never in its history produced anything with more than 6 cylinders. The Japanese automaker is after all one of the masters of eking out as much power as possible from the smallest possible displacement, with even its NSX flagship for instance having always featured a V6 instead of the minimum 8 cylinders that was once the norm in supercar-land.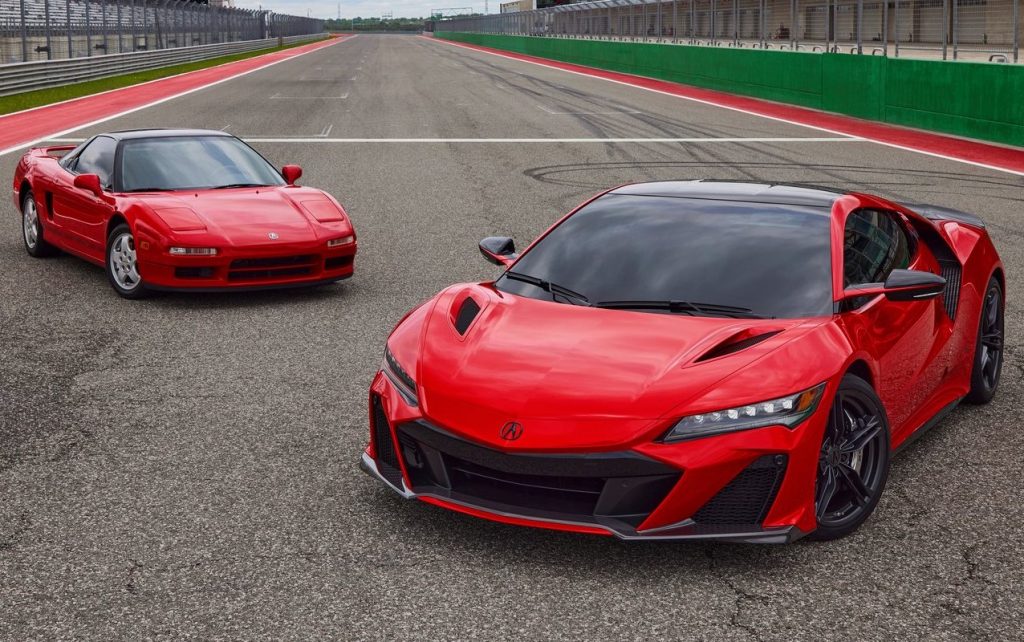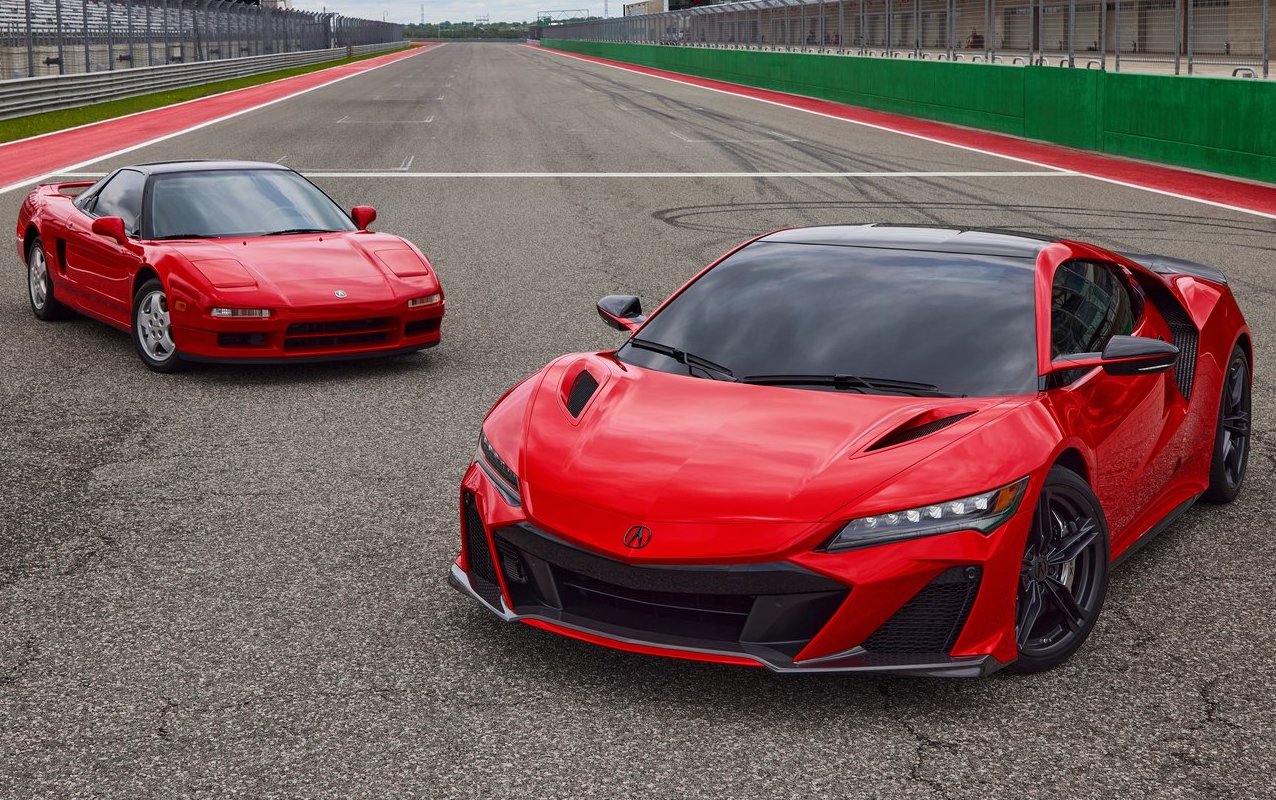 Though what perhaps may come as a bigger surprise is that during this current age of downsizing and turbocharging, Honda has nevertheless since decided that this was the perfect time to get in on the 8-cylinder game. And hence is recently born a 5-litre V8 with the automaker's iconic VTEC system, which all said and done produces a healthy 350 horsepower. 
But in yet another surprise in as many paragraphs (though perhaps one alluded to already in the title of this article), it'll be nigh on impossible to find this first-ever production V8 in any of Honda's future land-based offerings. That is because this particular eight-cylinder is to be found by the back of a boat instead, and was primarily designed to turn a propeller rather than a prop shaft.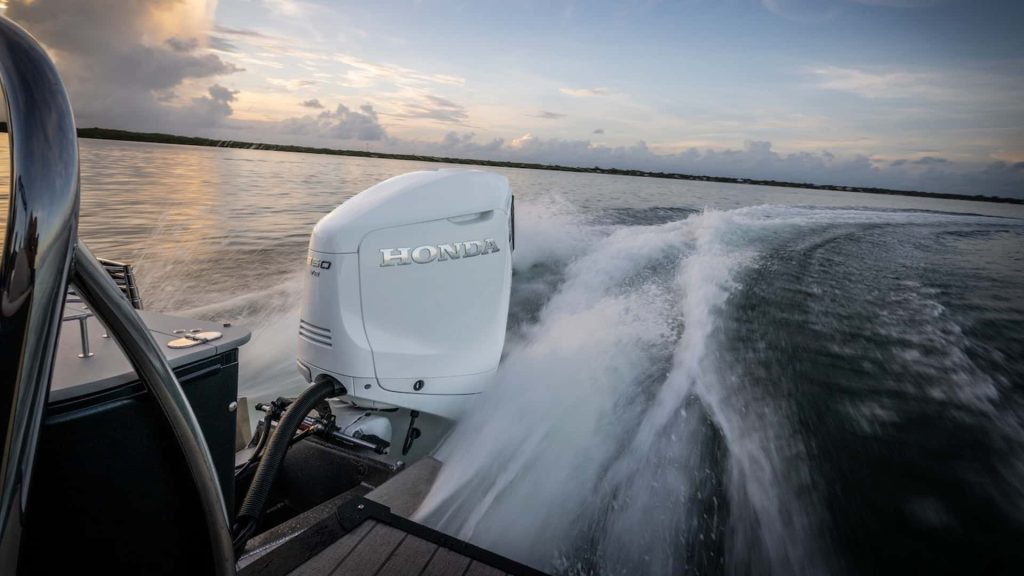 Yes, Honda's premiere production V8 is to be an outboard motor. Dubbed the BF350, this particular V8 outboard, that was launched recently at the Genoa International Boat Show, is set to be it's marine division's flagship offering. 
Touted by its maker to 'redefine high-performance premium outboard marine engines', the BF350 is features a series of modes that aims to offer the best of both worlds of high performance as well as low vibration and fuel consumption. At constant cruising for instance, the automatic engagement of ECOmo will instruct the engine's fuel optimisation system to reduce fuel consumption whenever possible.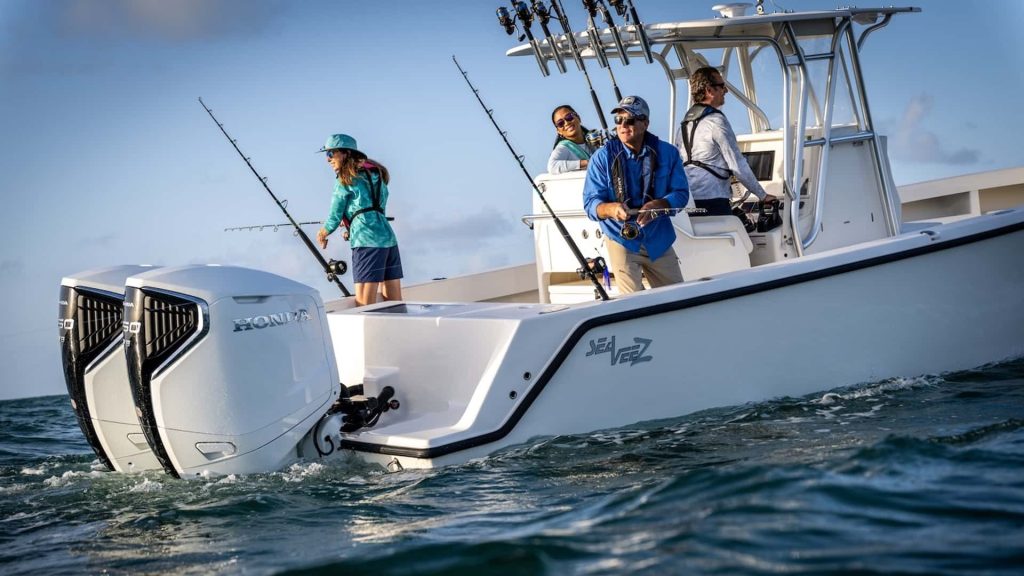 During accelerative manoeuvres on the other hand, BLAST (Boosted Low Speed Torque) mode will engage to provide instant and powerful acceleration. This is also when the VTEC will kick in, further boosting peak power and providing a positive surge of acceleration.
The BF350 boasts a number of smart features as well, like Cruise Control, Tilt Limit and Trim Support. Tilt Limit features a default trim angle to avoid manually trimming the engine when docking up, while Trim Support has 3 customisable pre-sets to automatically trim the engine to get the craft on the plane whilst assisting with fuel economy.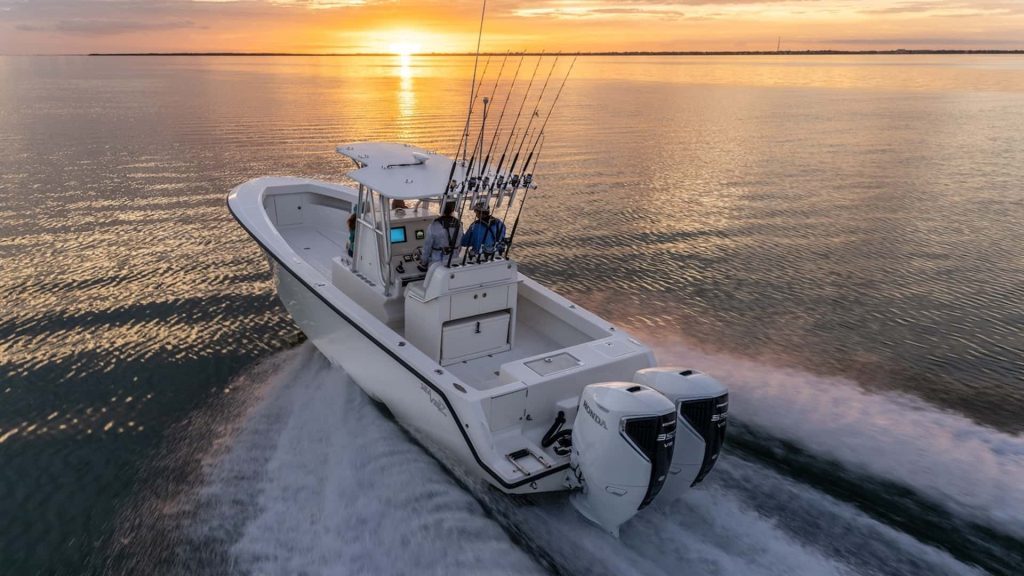 This new BF350 is to be offered in either Aquamarine Silver or Grand Prix White, with both sleek designs to accented by embossed three-dimensional chrome plated logos and trims. Accompanying the all-new V8 outboard meanwhile is an all-new leather-wrapped BF350 controller, which features Honda's iST (Intelligent Shift and Throttle) that can hence enable the control of multiple motors from a single stick. 
Recommended by its maker for water craft of over 25 ft in length, sales of the BF350 will begin next year with prices starting from $45,299 (RM 213,000). So it'll likely be a while then before this V8 finds its way into a tuner Civic, even when neglecting the whole marine to land conversion process. But hey, at least die-hard Honda fans can now have a way to experience VTEC kicking in even while out on the water.