Automotive
News
Yuki Tsunoda & Daniel Ricciardo Confirmed At AlphaTauri For 2024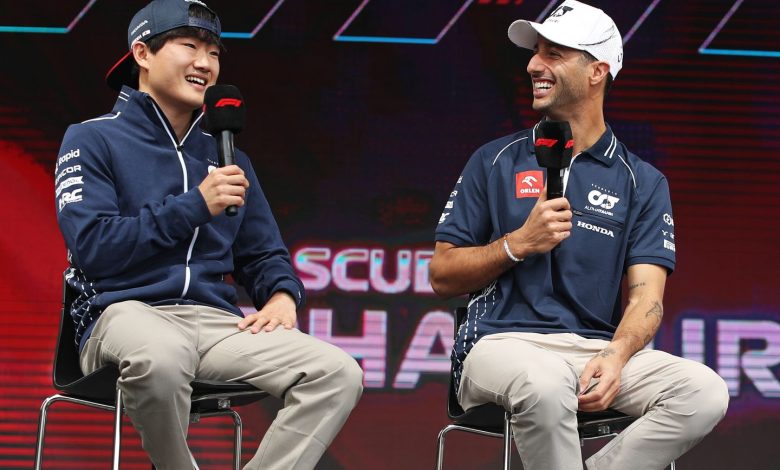 This will hopefully end the revolving door of drivers that AlphaTauri have experienced this year. 
While the Formula 1 driver market this year may not be as mad as previous years, there were nevertheless still a few unknowns as to who will get seats in what for the following season. And perhaps the team facing the most headache with regards to choosing their drivers was Scuderia AlphaTauri, who had seen four bums in its two cars since the beginning of this season. 
The Italian outfit however has since recently announced that it would be sticking with its original post-summer break driver pairing, with Yuki Tsunoda and Daniel Ricciardo having signed for Scuderia AlphaTauri for yet another year. Kiwi rookie Liam Lawson meanwhile has been given the role of reserve driver for the team, in addition to also fulfilling the reserve driver duties for sister squad Red Bull Racing as well.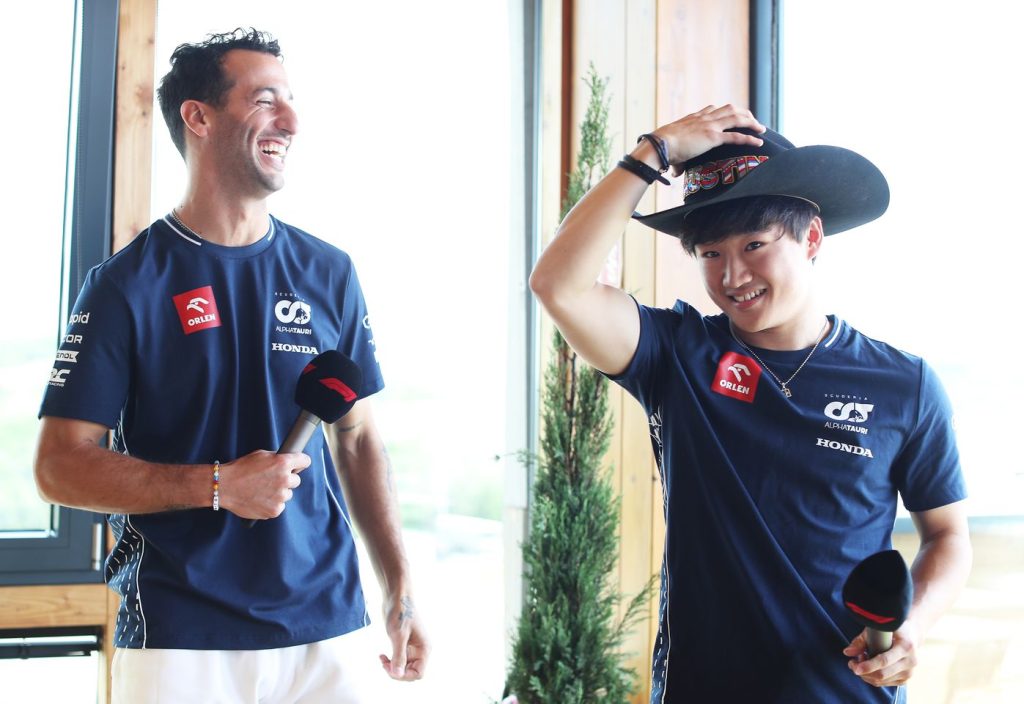 Recently described by Red Bull Racing team principle Christian Horner as "a nice problem to have", Scuderia AlphaTauri has been in a bit of a bind regarding its future driver lineup for the last three races now. That is especially when Liam Lawson has proved to be more than a little impressive upon his debut three races ago, when he was called to replace Daniel Ricciardo after the Aussie hurt his hand during a crash in the second free practice session of the Dutch Grand Prix. 
In the three races that he participated in after all, Lawson was already just as quick as Tsunoda, who has been with the team since 2021. The Kiwi even managed to nab a points finish during the previous race in Singapore, which is more than what both Ricciardo as well as DeVries had managed in that seat.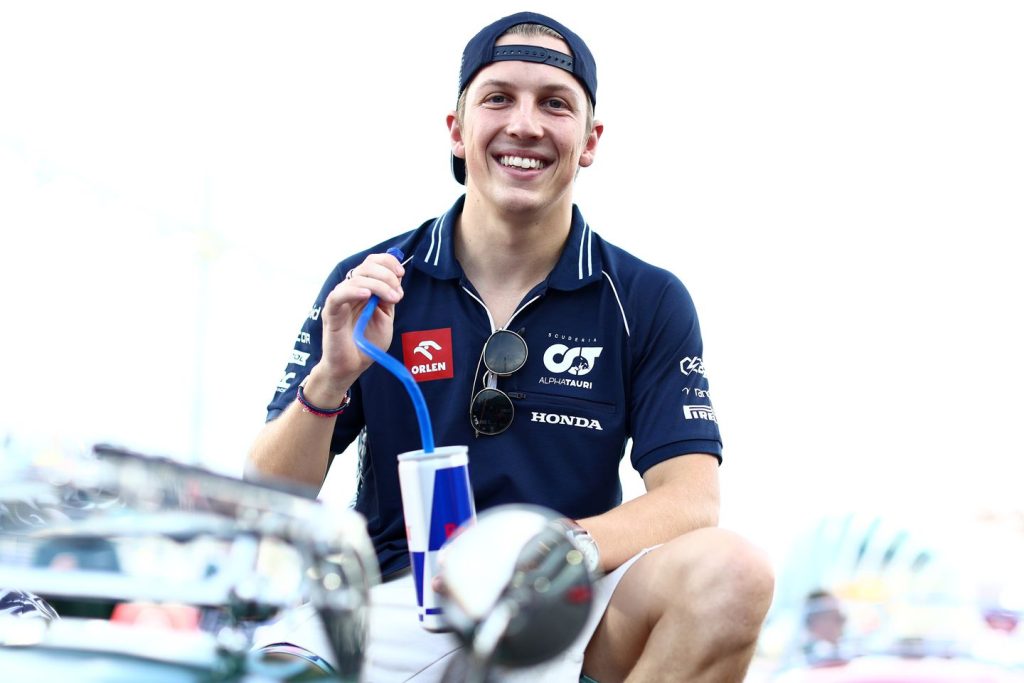 It would however seem that the team would currently prefer a more experienced lineup, and likely would not want a repeat of what happened when they signed DeVries after just witnessing his sole F1 outing in Monza last year. What more too is that while not explicitly mentioned by the team, it is widely expected by commentators for the signing of Tsunoda to still keep their engine partner Honda sweet, while Ricciardo's continuation will put pressure on Perez to continue performing at Red Bull Racing less he wishes to lose his seat. 
Speaking about its driver lineup for 2024, outgoing team principal Franz Tost stated: "Next year, the technical regulations remain largely unchanged, and it was therefore logical to go for continuity in our driver line-up too." "I am very pleased with the development that Yuki has shown over the last two and a half years with our team and with Daniel's great race-winning experience we will have one of the most competitive driver pairings on the grid in 2024. As for Liam, who has impressed everyone in his races so far, he will definitely help the team in his development role as a third driver, and I'm sure he will have a future in Formula 1 soon," he added.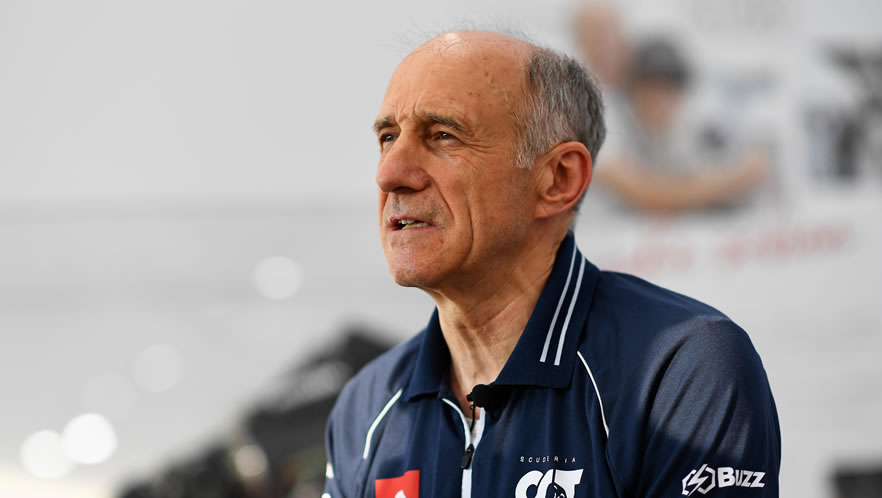 As for the team situation thus far, Ricciardo is currently still recovering from his hand injury, with his return expected only to be in the Qatar GP. For this weekend's Japanese GP meanwhile, Lawson has qualified 11th while Tsunoda squeaked into a Q3 outing and ended up P9 for the race. 
Looking at the wider paddock on the other hand, the only seat that is unaccounted for next year is to be at Williams. Logan Sargeant has yet to be confirmed by the team to be alongside Alex Albon next year, with the American still trying to prove to the team that he deserves a second season in 2024.