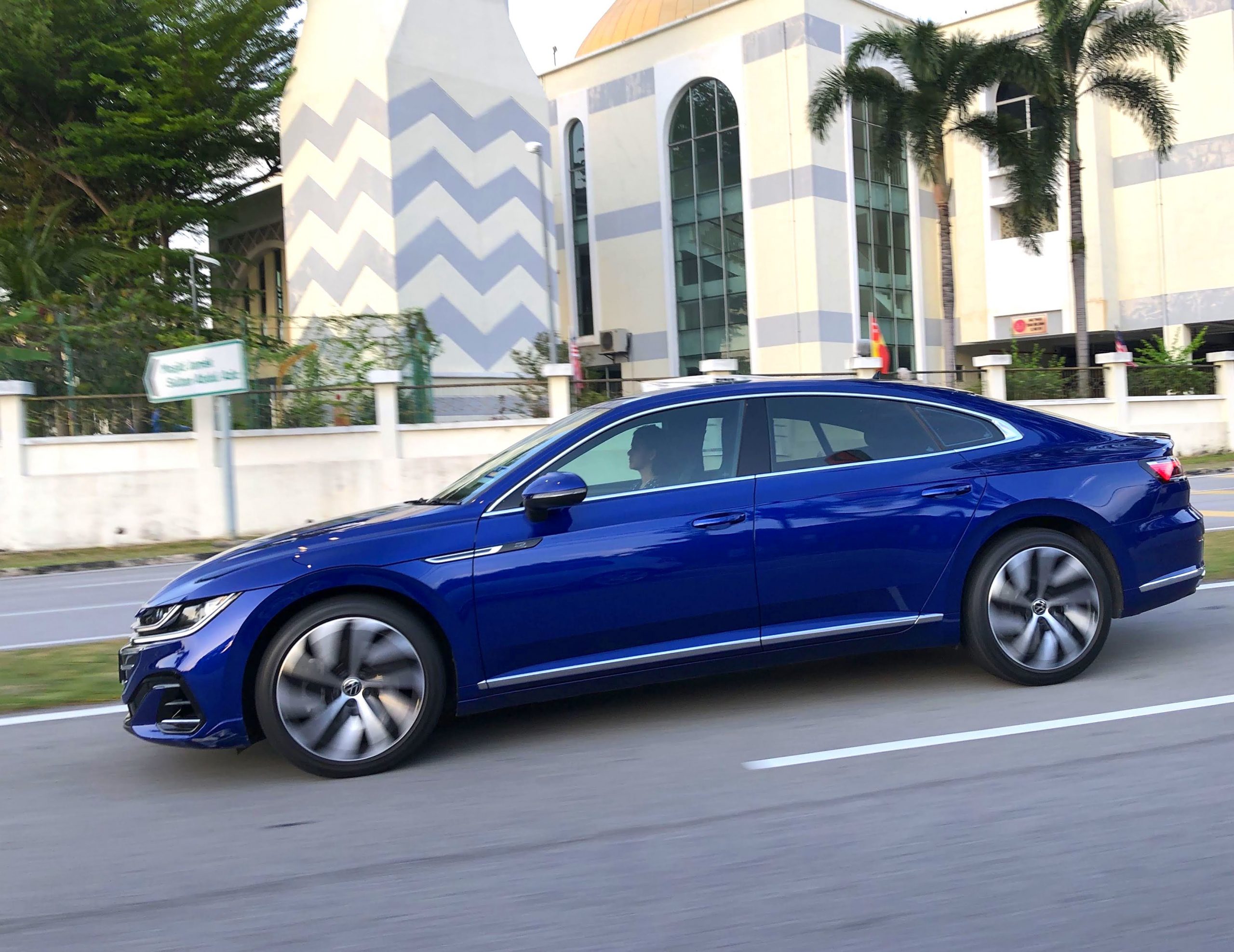 First let's understand this Arteon R-Line sports sedan. It is a product of Volkswagen and it shares almost all its engineering with its sibling, the Audi A5 Sportback. Yes, only the cabin and the exterior is very different, the rest will be somewhat similar.  So, why has this Volkswagen impressed us?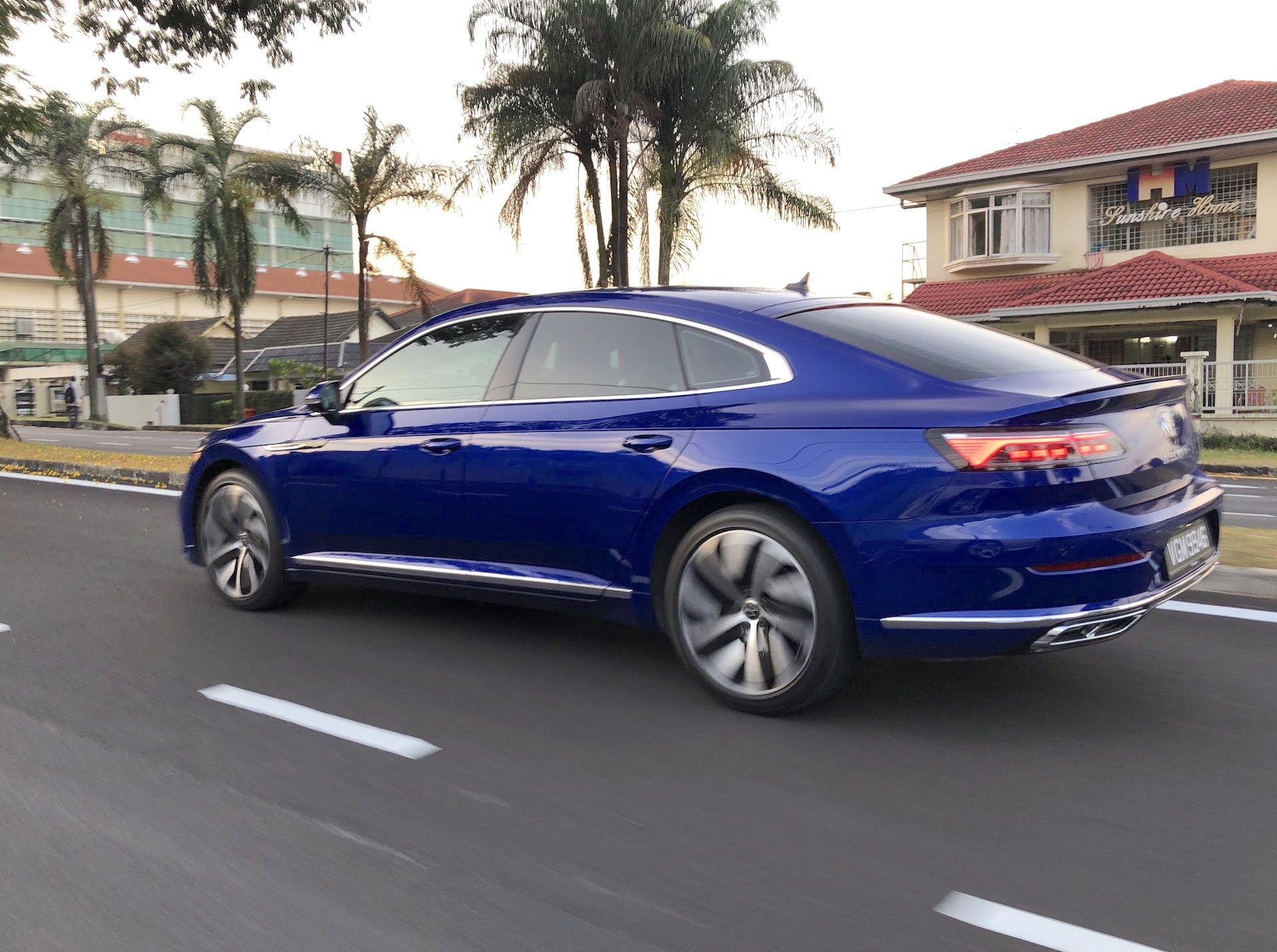 What about all the other segment rivals? Well, we need to start with with the Audi A5 Sportback Quattro which is priced at RM377k, the BMW 3 Series M Sport which is priced at RM288k, the Mercedes-Benz C Class at RM248,888, the recently launched Jaguar XE R-Dynamic at RM395k and lets no forget the just arrived 2021 Lexus ES250 F Sport at RM295,663. So, as you can see, this Arteon R-Line has a selling price advantage over all its segment rivals, even by a small amount.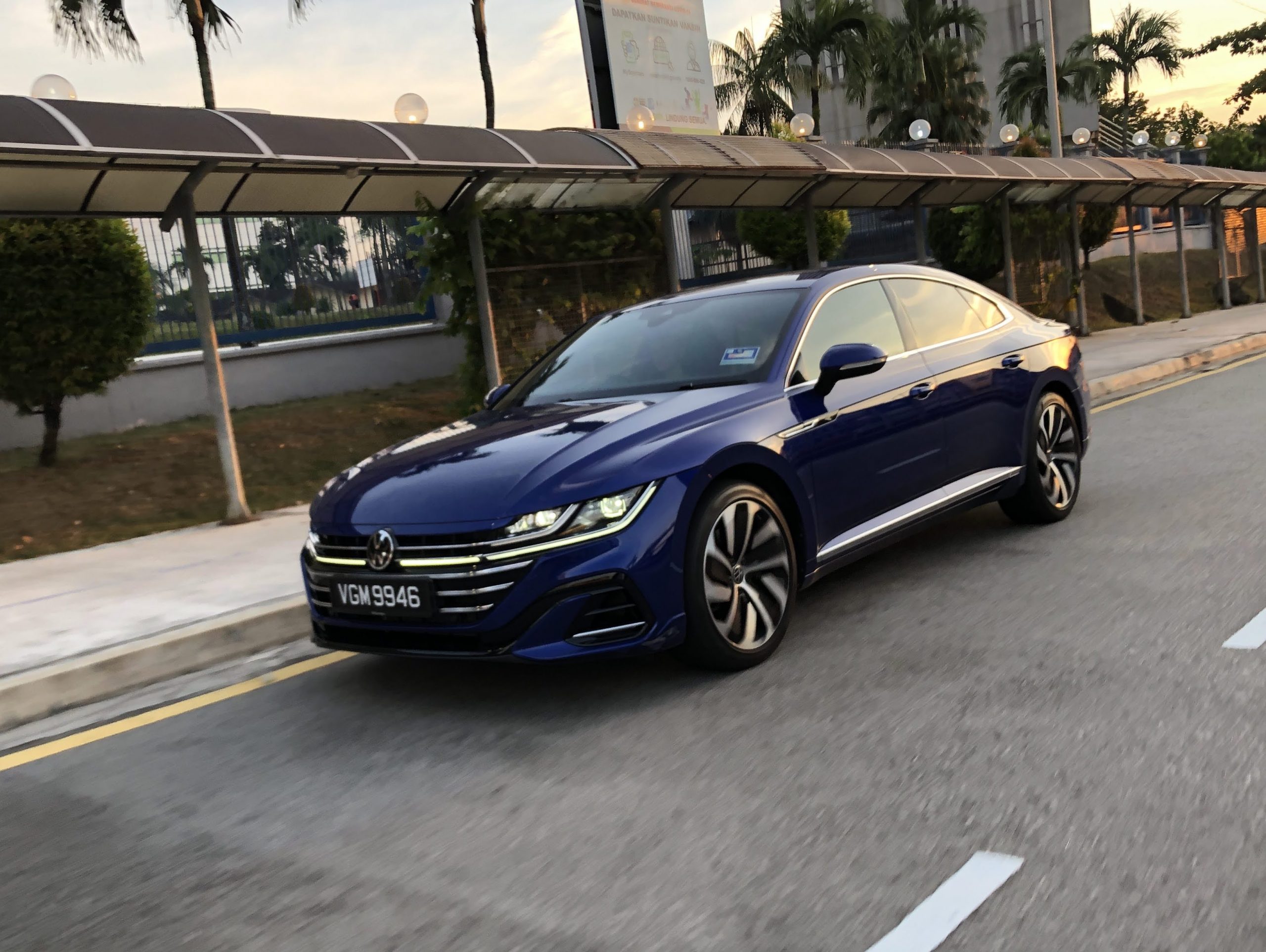 This sedan has 4MOTION which is Volkswagen's permanent all-wheel drive system also found in the Tiguan ALLSPACE SUV. It distributes the engine's power to all four wheels by means of an all-wheel drive coupling, subject to the demands of the driving situation. 4MOTION offers a high level of active safety, reliable traction and optimal directional stability at all times. The all-wheel drive system operates together with the car's handling control systems such as ESC, ASR and EDS.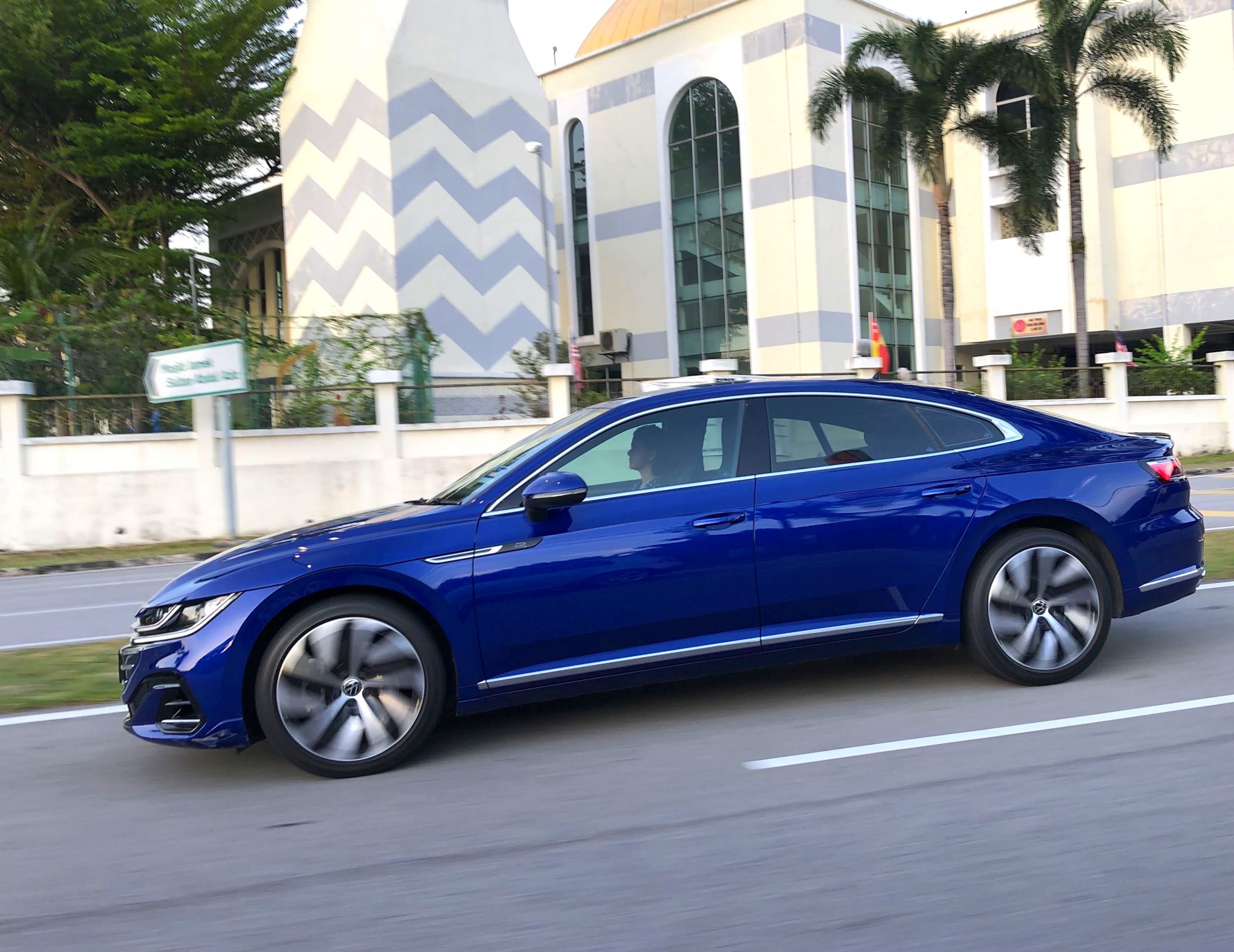 This Arteon R-Line comes equipped with a 9.2-inch Discover Pro central infotainment system and the 11.7-inch fully digital instrument cluster which offers all the necessary information and ease of use when driving.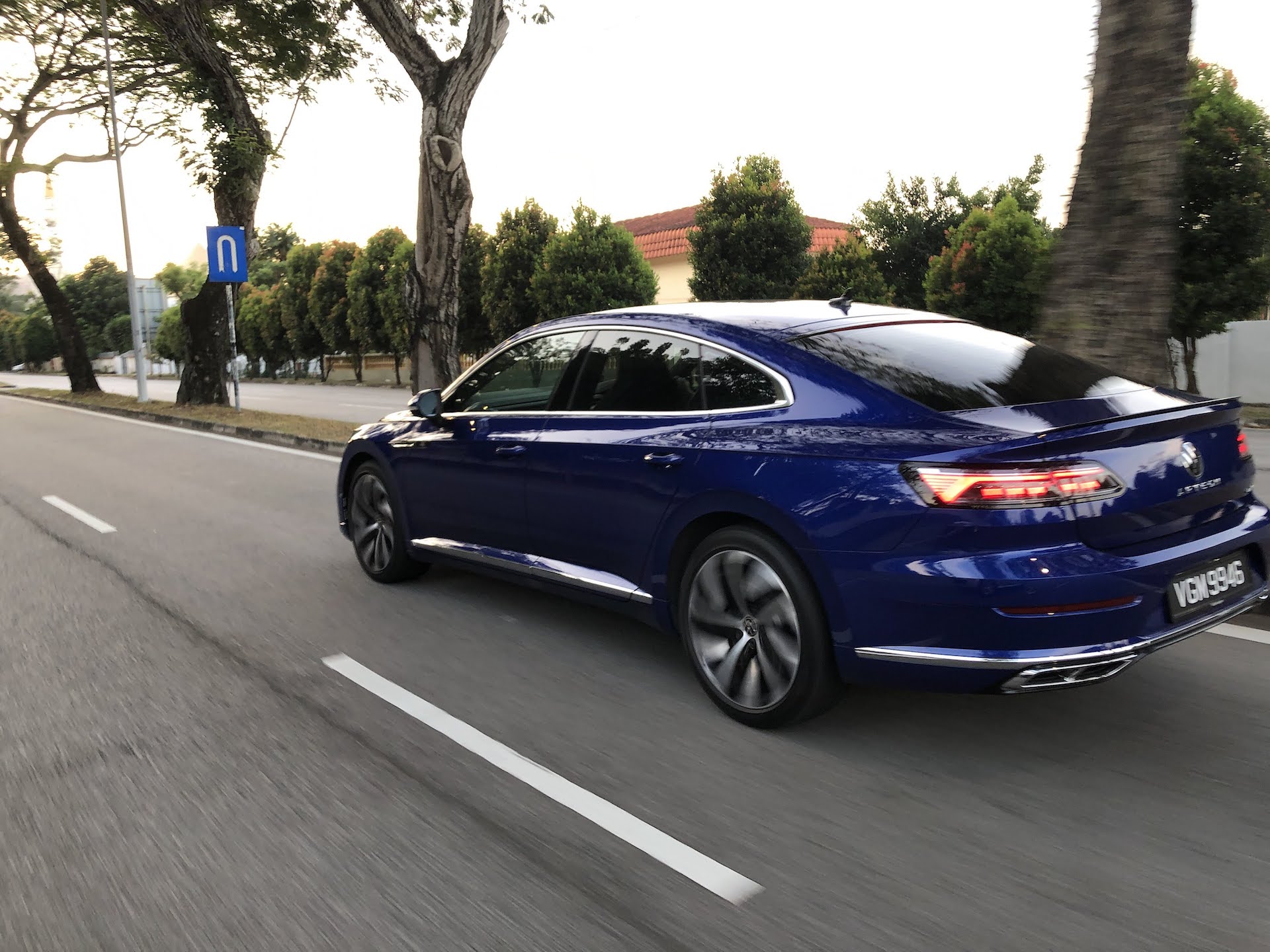 There is a new 700-watt 12-speaker Harmon Kardon audio system with an expanded 30-colour palette for its ambient lighting system. We need to mention the high audio quality that is delivered by this system which has some of rivals worried.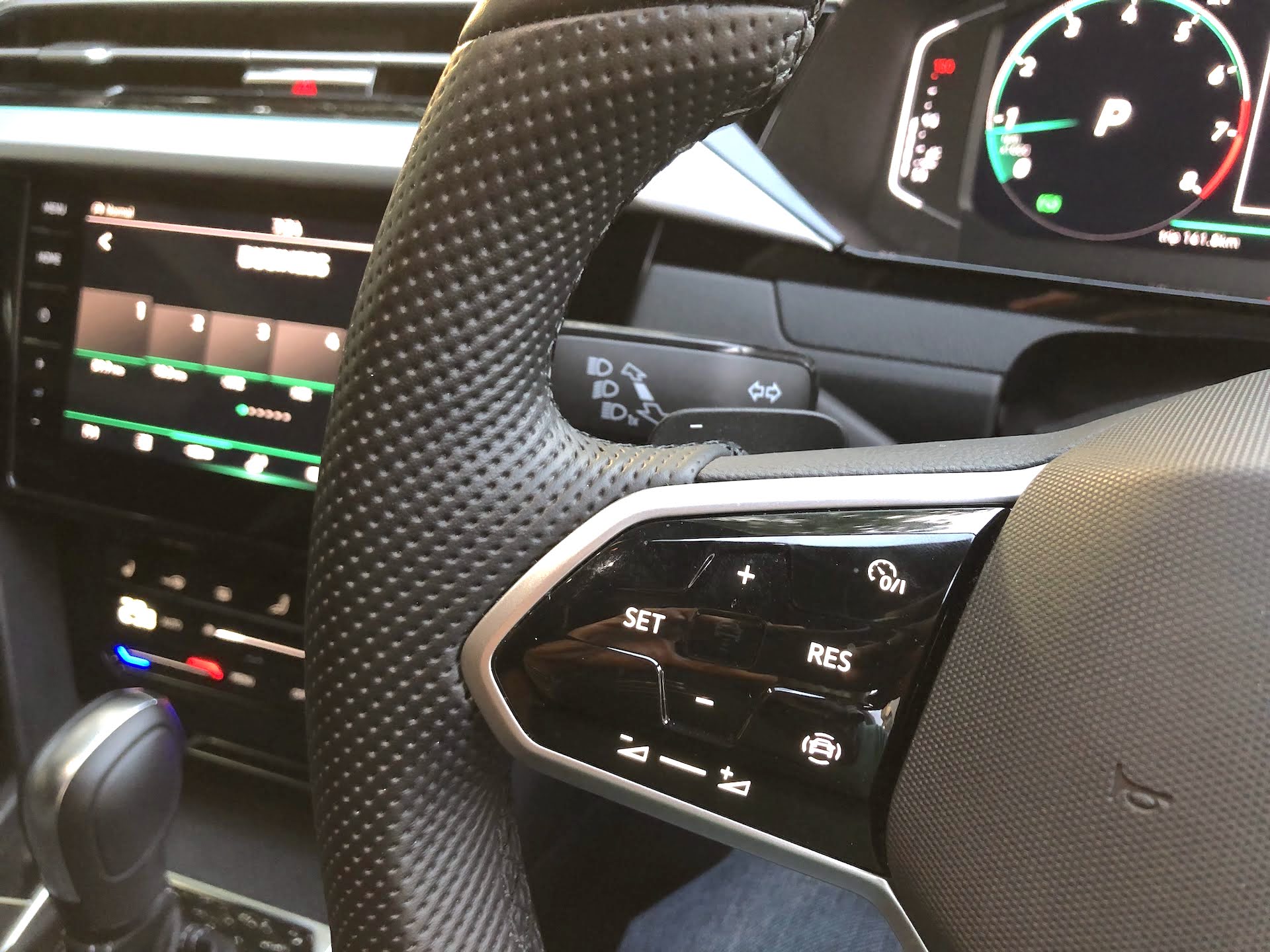 The Arteon R-Line driver gets an ErgoComfort seat which is handsomely sculpted in Nappa Carbon leather and has a 14-way adjustment option which provides additional comfort while on the road.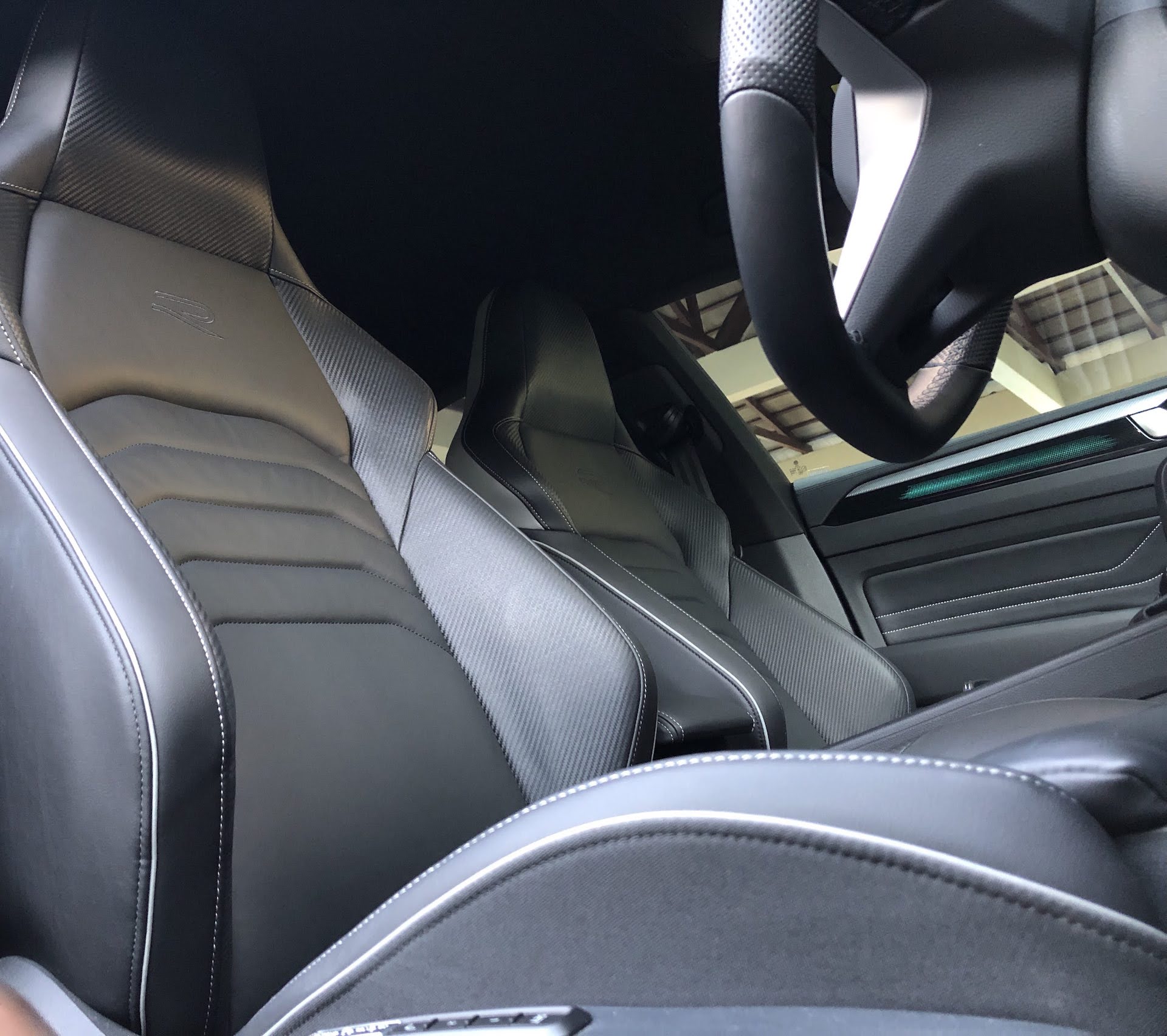 This Arteon R-Line is surprisingly large with a length of 4,862 mm, width of 1,871 mm and a height of 1,450 mm. It will transport five people in considerable comfort, while the generous wheelbase of 2,837 mm allows best-in-class legroom of 1,016 mm. Luggage space is 563 litres with the rear seats in place, rising to a cavernous 1,557 litres of available carrying capacity when the rear seats are folded.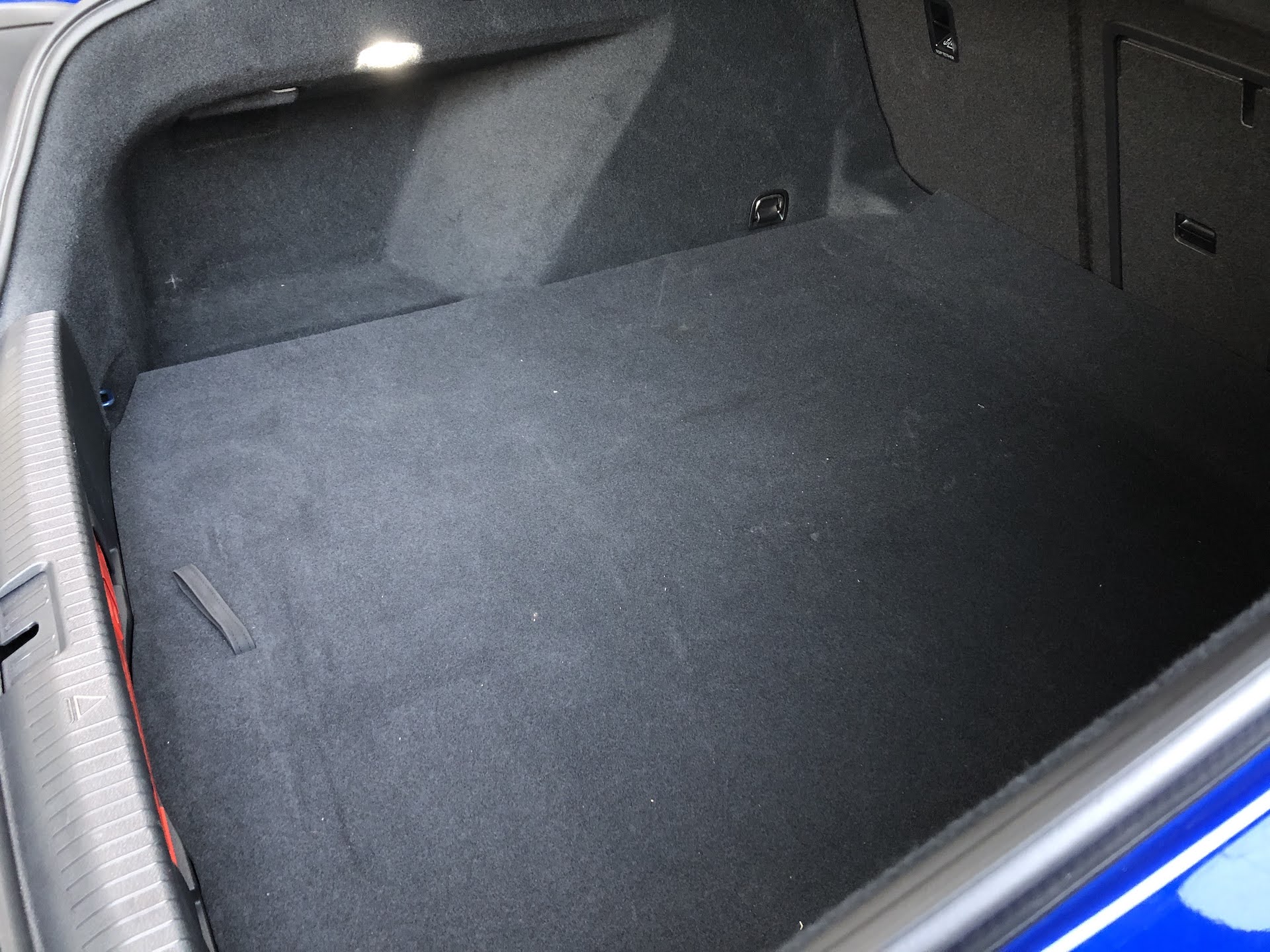 Equipped with a 2-litre TSI engine mated to a 7-speed wet clutch DSG, this engine is rated at 280PS and 350Nm of torque which at the time was the highest output of any petrol-powered Arteon allowing for a 0-100km/h acceleration time of just 5.6 seconds. Yes, that is the segment best time.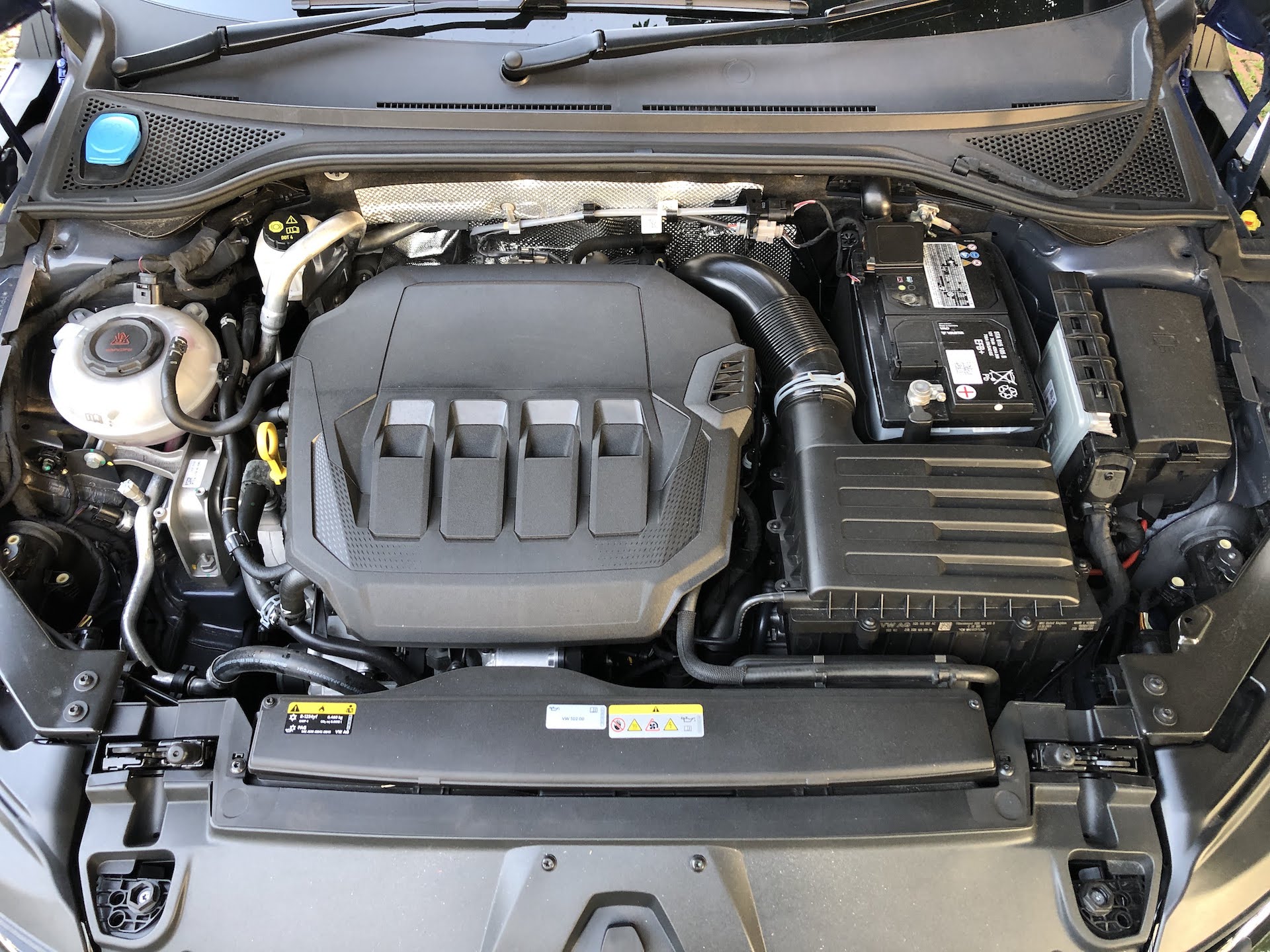 All that is left now is to visit a Volkswagen showroom to test drive this car and decide if it fits your bill for the coming months.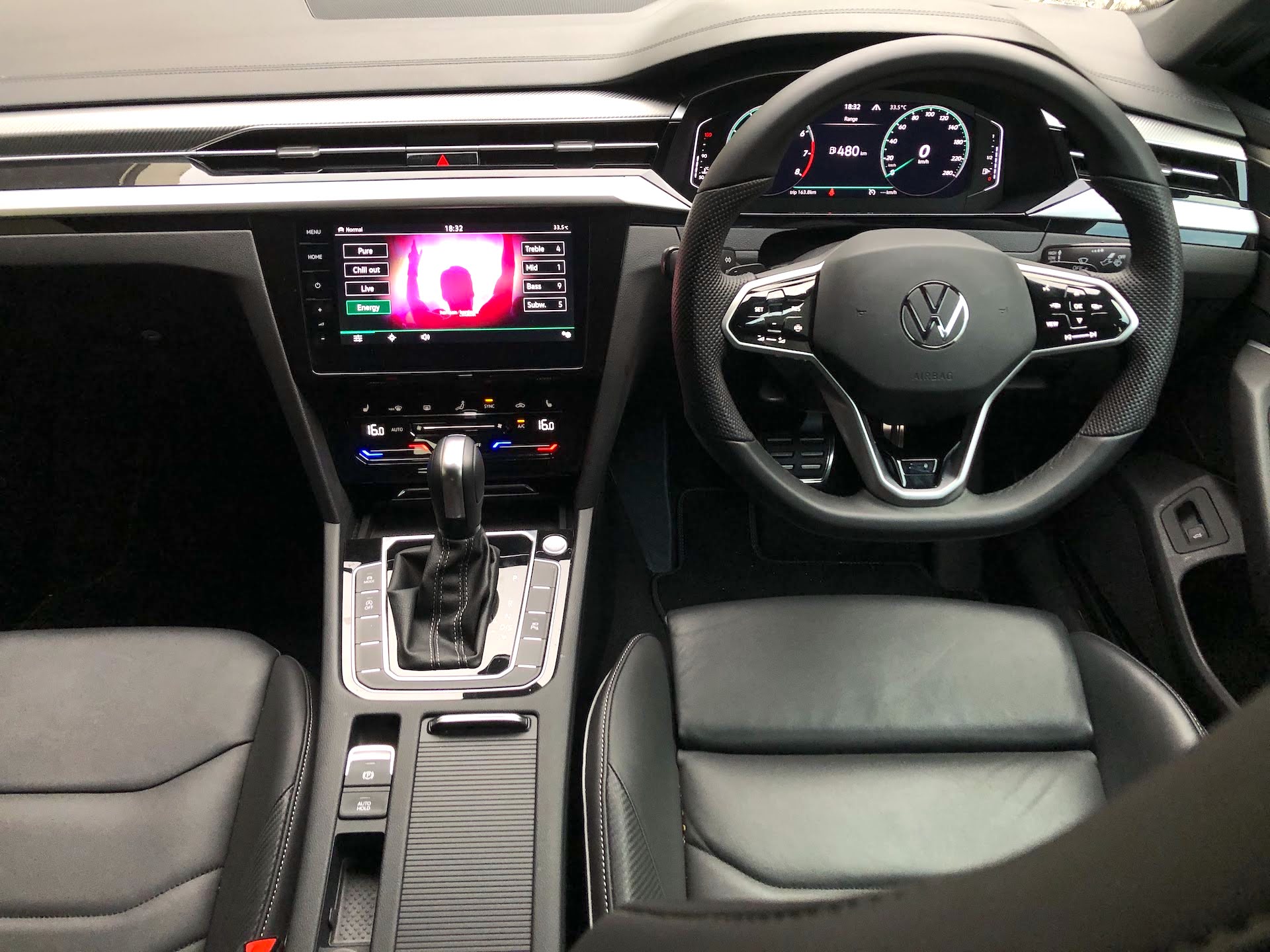 Volkswagen Arteon R-Line 4Motion Specifications:
Engine: 4-cylinder Direct Injection Turbo
Displacement:  1984cc
Transmission:  7-Speed DSG
Max power: 280bhp @ 5,100-6,500rpm
Max torque: 350Nm @ 1,700-5,600rpm
Top Speed: 245km/h
0-100km/h: 5.6secs
Price: RM247,670.97