Automotive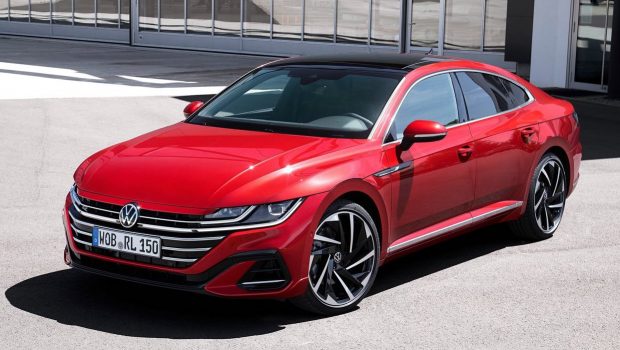 Published on July 16th, 2021 | by Joshua Chin
0
Volkswagen Arteon R-Line 4Motion Arrives In Malaysia
This new flagship Volkswagen Arteon lands locally with a price tag of RM 248k. 
For Malaysians intending to purchase a premium continental sedan over here, the typical choice would probably be the BMW 3-Series or Mercedes-Benz C-Class. To those however who want to either stand out that little bit more from the crowd or just get a bit more of a move on, perhaps the newly launched Volkswagen Arteon R-Line 4Motion might be just the car that fits the bill instead.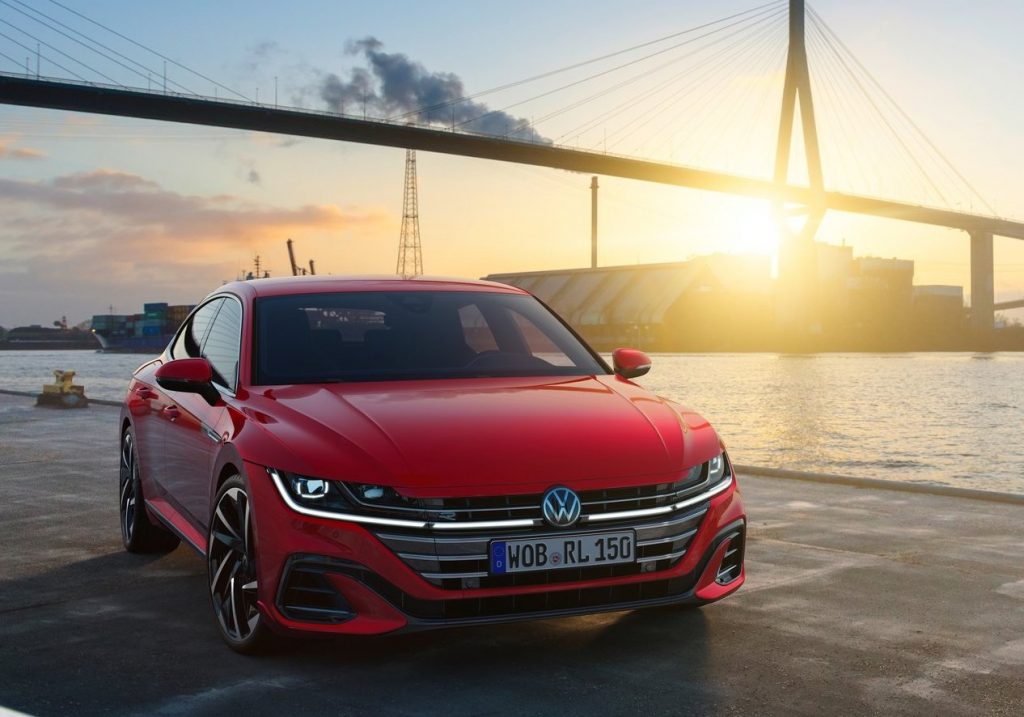 Debuting locally a year after the original Arteon made its Malaysian debut, the big news surrounding this facelifted flagship would be what lies under the hood. That is because power for this updated VW fastback comes courtesy of an uprated EA888 2.0-litre turbocharged four-cylinder, that now outputs 90 PS and 30 Nm more than its pre-facelift predecessor at 280 PS and 350 Nm respectively.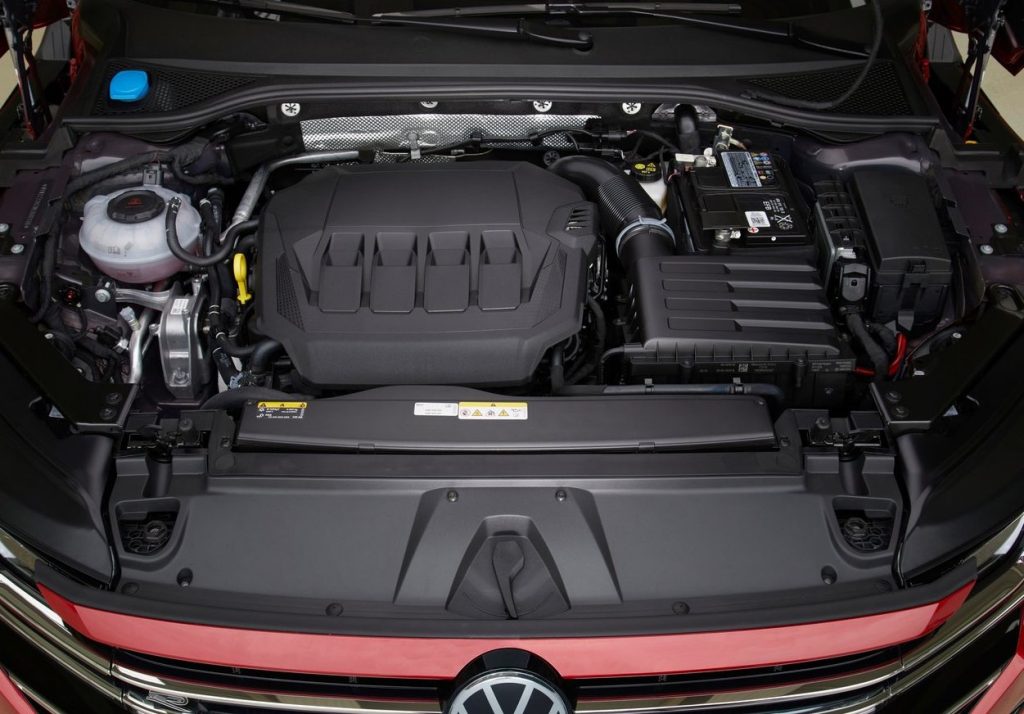 The facelifted Arteon also nets an extra ratio to its wet-clutch DSG, bringing the total number of gears to 7 from a previous 6. It now sends drive to twice as many wheels from before too, thanks to its new standard 4Motion all wheel drive system. 
All these powertrain improvements therefore equates to the facelifted Arteon achieving the century sprint in a speedy 5.6 seconds. A figure that is over 2 seconds faster than the model that came before, and also a tad faster than the 5.8 seconds managed by the (significantly pricier) BMW 330i.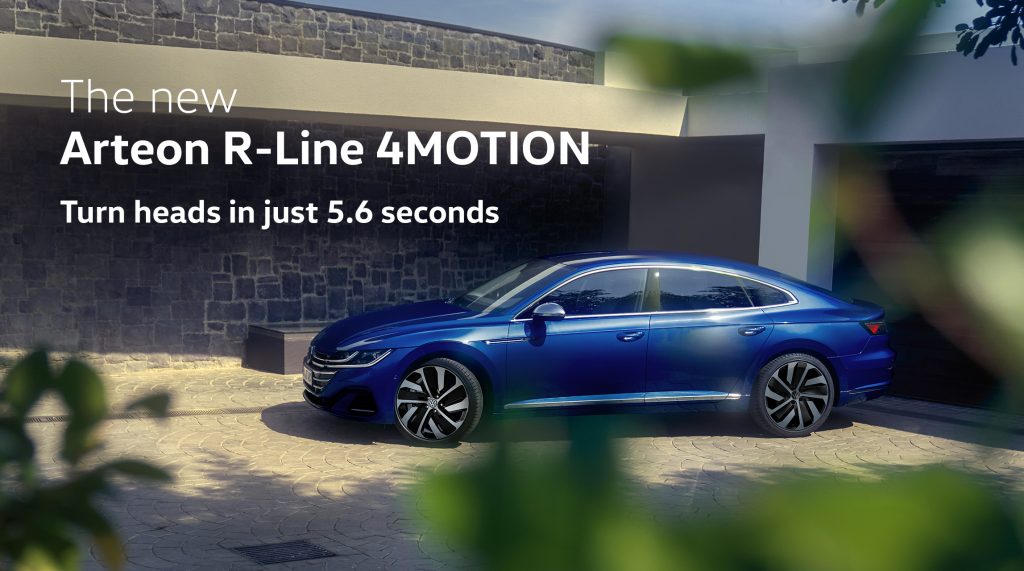 Now moving what's new on the skin meanwhile, the facelifted Arteon nets slightly sharper face due to its more aggressive front bumper and a new light bar running right across the redesigned front grille. The rear also has been similarly smartened up with a pair of restyled 3D LED rear light signature with sequential indicators, which complement its revised rear bumper featuring fake quad exhaust tips. 
This updated Arteon will be the first Volkswagen sold locally to be bearing the new VW and R logos too. Something that is not only clearly to clearly be seen on the front and rear of this facelifted fastback, but also featuring prominently on its new flat-bottomed steering wheel with haptic touch controls and embroidered on the reshaped Nappa Carbon leather-lined ErgoComfort sports seats within its cabin too.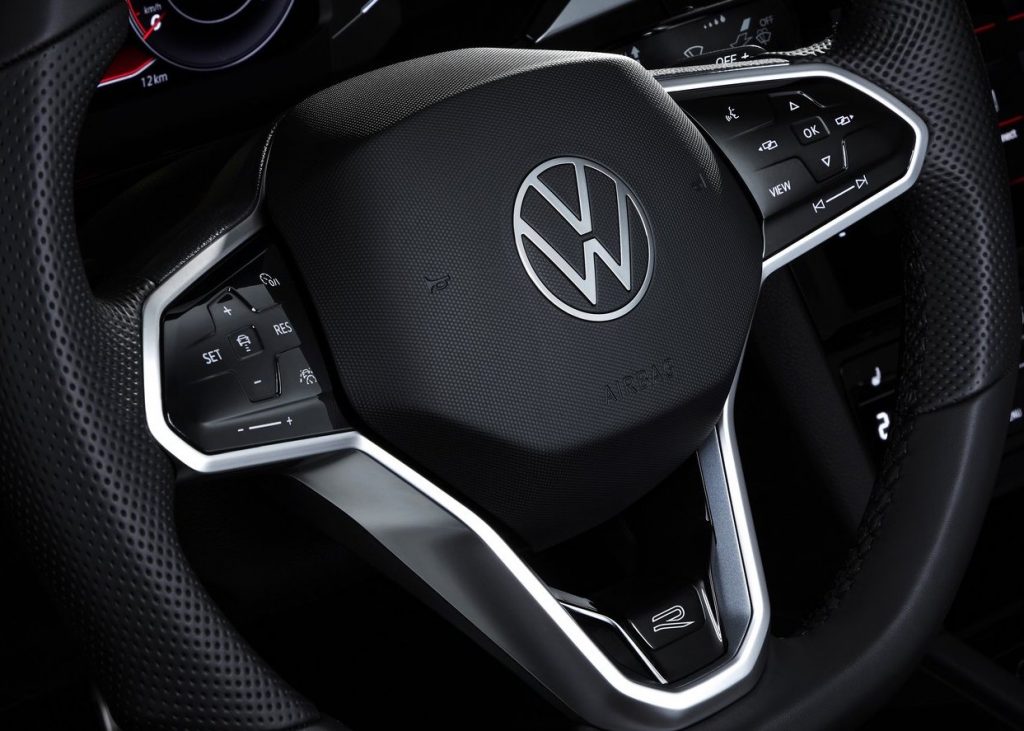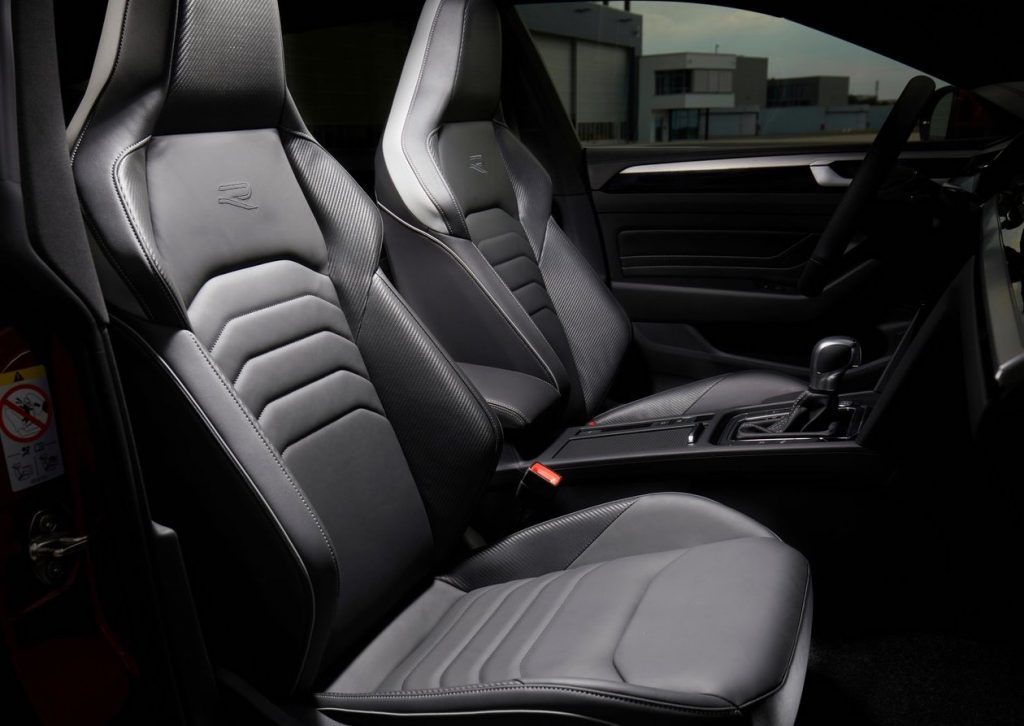 Though that is not all that is new inside the Arteon, as this facelifted VW fastback gains a new angular air vent design, touch sensitive switches on the climate control and loses its central analogue clock. The 9.2-inch Discover Pro central infotainment system and the 11.7-inch fully digital instrument cluster has been carried over though, but is now complemented by a new 700-watt 12-speaker Harmon Kardon audio system and an expanded 30-colour palette for its ambient lighting system.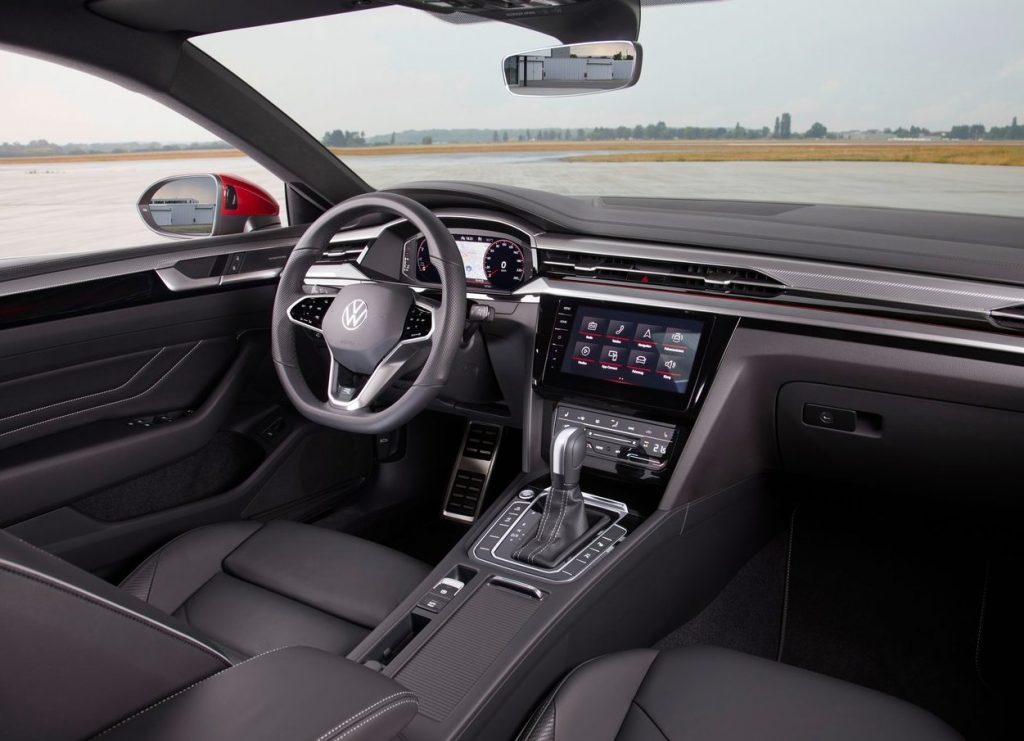 Continuing on the topic of tech and touching on the Arteon's safety kit, the facelifted Volkswagen gains Lane Assist, Side Assist, and Driver Alert to its passive safety kit and 6 airbags. Autonomous emergency braking and adaptive cruise control unfortunately still eludes the local examples of this updated VW flagship. 
Currently on sale in Malaysia, the facelifted Arteon R-Line 4Motion is priced at RM 247,671 inclusive of the ongoing sales tax exemption. Bookings for this updated locally-assembled fastback can be made through the Volkswagen eShowroom, where a representative from the preferred dealership will be in contact to make the necessary arrangements to finalise the purchase.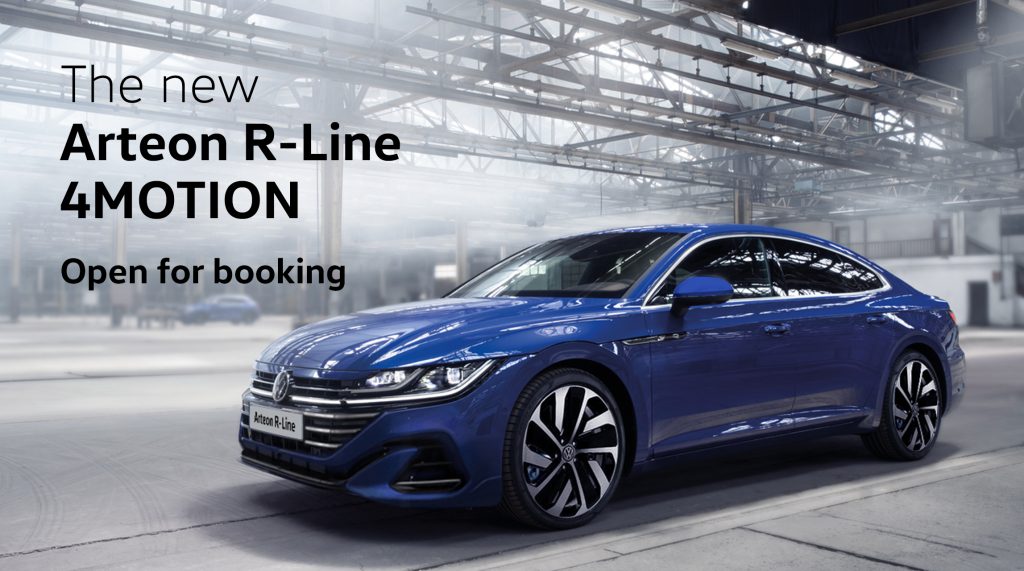 PRESS RELEASE: Volkswagen Passenger Cars Malaysia (VPCM) today launched its flagship model, the new Arteon R-Line 4MOTION to the public via an online launch.
The very definition of art on wheels, the new Arteon commands presence with its assertive stance – the distinctive clamshell hood slopes down to a striking chrome grill featuring a continuous light strip with signature LED headlights; and new air intakes. At the rear, the LED taillight cluster adds character to the new Arteon's sloping rear. Its looks are elevated with R-Line styling, which now carries the new R logo.
The Arteon is the ideal all-rounder as it offers the flexibility of different driving needs – this is the Volkswagen model to enjoy for hard, sporty driving or long cruising journeys, whether alone or with the family.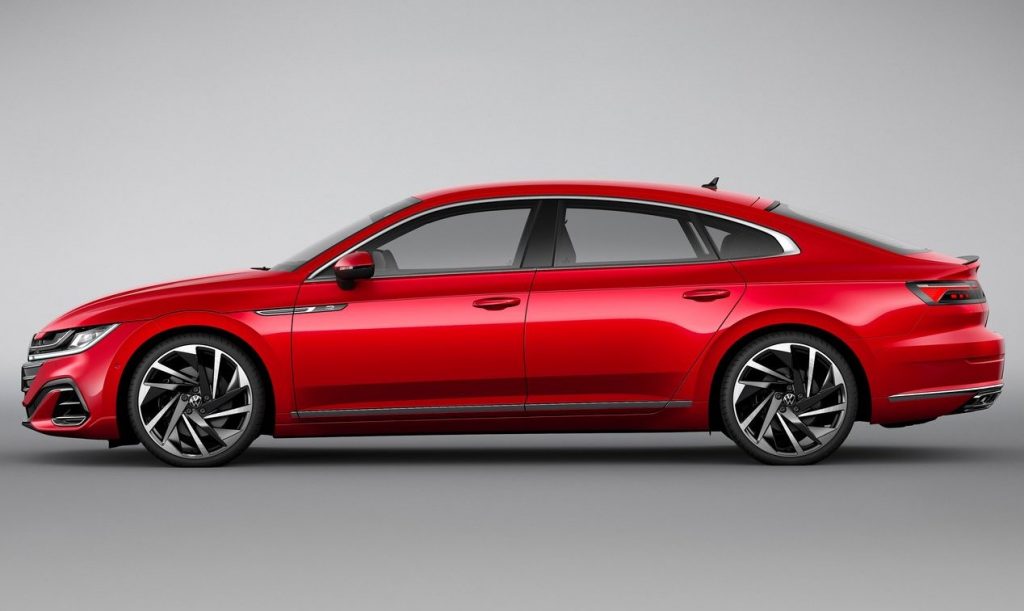 Its sleek contours mask an impressive performance. Under the hood lies a 2.0L TSI turbocharged engine that produces 280PS with 350Nm of torque. Paired with a 7-speed wet clutch DSG direct shift gearbox, the fastback can accelerate from 0 to 100 km/h in just 5.6 seconds. 
Its handling is remarkable with the 4MOTION all-wheel drive system, which delivers power to the rear wheels when required for better traction and control on the road. Fuel efficiency is at approximately 7.4l/100 km.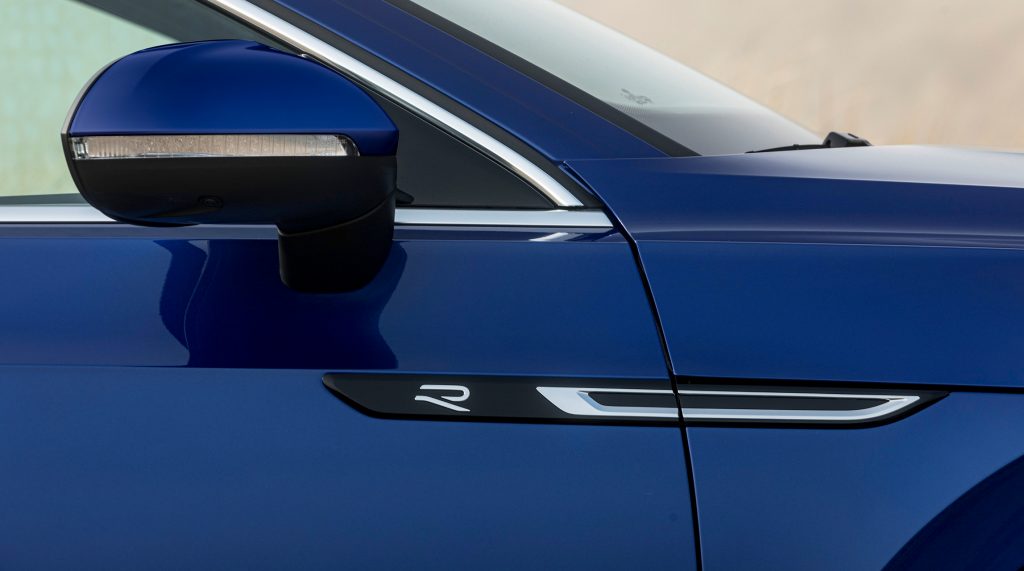 The spacious interior of the new Arteon is elegant yet sporty, complemented by R-Line silver trim and new steering wheel. Driver features are innovative, intuitive, and customisable with information all easily accessible via the Digital Cockpit and Discover Pro infotainment system, which now offers wireless connectivity for Apple CarPlay and Android Auto. 
A premium Harman Kardon 700-watt audio system complements the luxurious interior, with 12 perfectly placed speakers that deliver rich and vibrant acoustics.
Erik Winter, Managing Director of VPCM expressed his delight at the response towards the Arteon since its introduction last year. "The Arteon is arguably the most beautiful model in our line-up – and matched with impressive performance and interior refinement, it isn't just all good looks. Furthermore, it is currently offered with sales tax exemption, and so I am confident that the new Arteon R-Line 4MOTION will be a best-seller because it is truly unique and there isn't anything like it in the market."
Bookings for the new Arteon can be made at the Volkswagen eShowroom, which is open 24 hours and is always accessible. A representative from the preferred dealership will be in contact to make the necessary arrangements in line with Government SOPs and Volkswagen's #SafeHands initiative. For more information, visit www.volkswagen.com.my