Automotive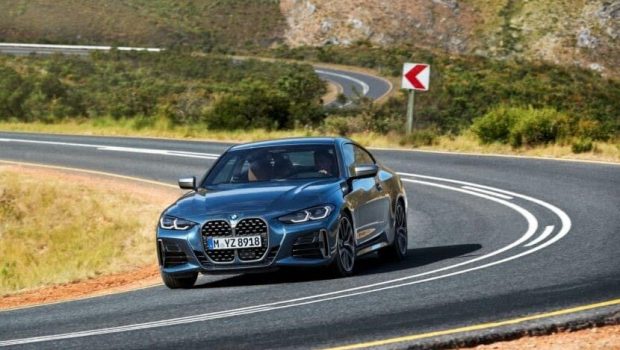 Published on June 4th, 2020 | by Hammer
0
BMW 4 Series Coupé Unveiled With Italian Nose
This is the all new BMW 4 Series Coupé that arrives after months of spy pictures showing a new BMW nose design. For most it unacceptable that BMW revised the look of its latest coupe and worry that this new look will be carried in upcoming new BMW cars. Upon closer inspection, the comments were coming from car lovers who would probably never buy a new BMW due to budget issues and from some who just love to comment on any new design language that did not sit with their failing eyesight.
We personally did not find this design to our taste but understood BMW's new design direction to get a different group of buyers into its showrooms. It is design that will grow on you….rather quickly. Very Italian in its interpretation and somewhat Alfa-ish in its presentation.
Chris Bangle got his fair share of trolls who were all later quiet when the BMW E60 became a global success and its design language continued with refreshed BMW models for the coming years.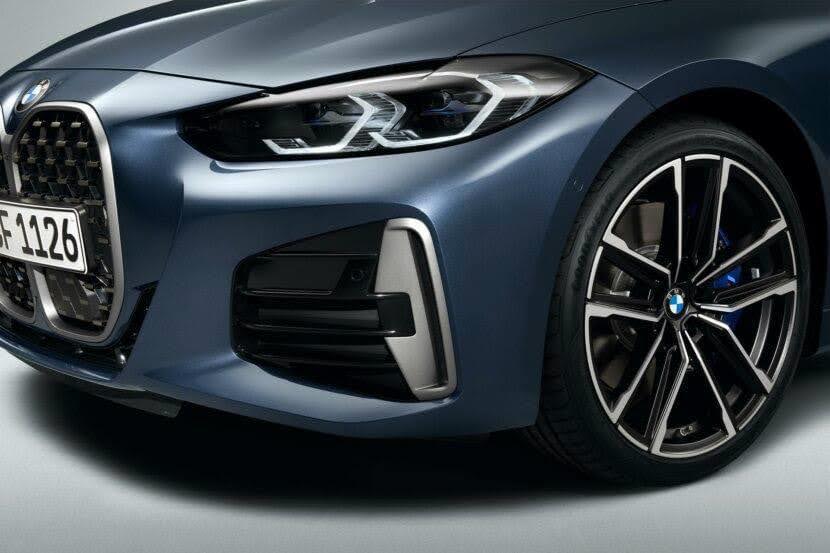 So, for now, we will leave our comments of the design on our side plate and share details of this new performance coupe with you.
Design Revisited
This car was developed with the aim of redefining the essence of driving pleasure in the premium midsize segment. The two-door model is based on the technical underpinnings of the latest BMW 3 Series Sedan.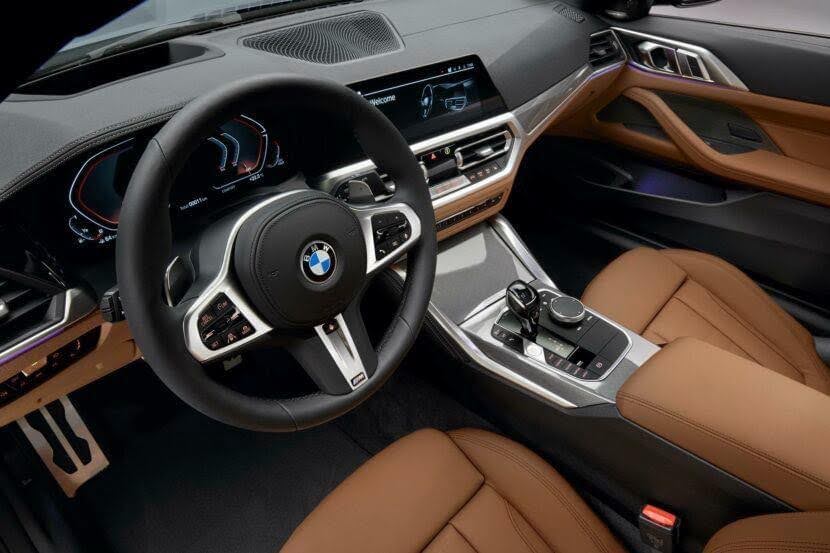 But the design and blueprint for this latest generation adds another layer to the autonomous identity encapsulated in its standalone model name. A rigorous commitment to optimising the car's proportions, aerodynamics, body stiffness and chassis mounting has resulted in extraordinarily sporty handling.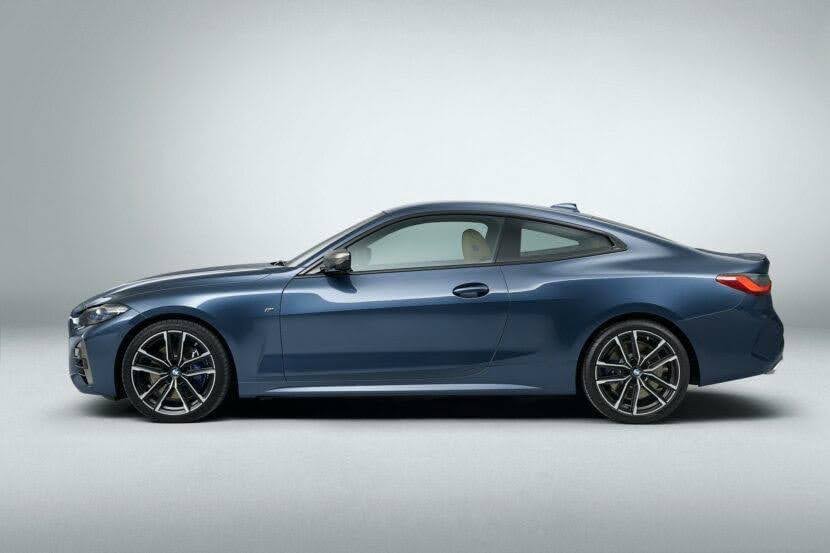 Over the course of what is now five model generations, BMW Design has developed an inimitable style for the brand's midsize coupés. The styling of the new BMW 4 Series Coupé provides an expressive showcase for the individual character of the sporty two-door car. Out of BMW's new styling language has come a body design – based around a small number of precise lines and large, clear surfaces – which radiates pure driving pleasure from every angle.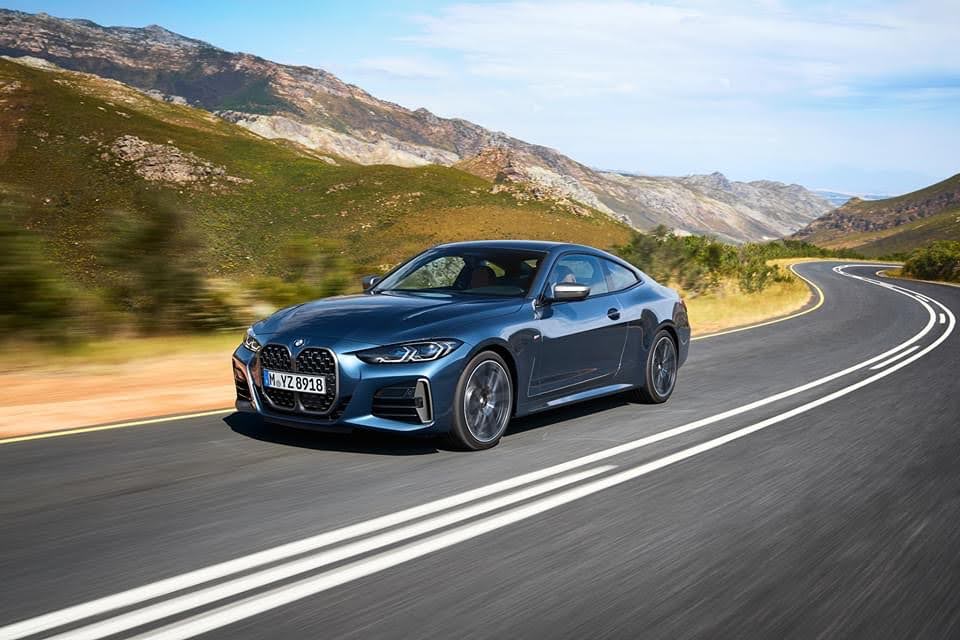 The vehicle concept behind the new BMW 4 Series Coupé focuses more resolutely than ever on delivering a driving experience of compelling dynamism. This mission statement is faithfully reflected in the car's design. The new 4-Series Coupé exudes an unwavering sense of sportiness beyond that of earlier model generations. At the same time, its styling distinguishes it clearly from the latest 3 Series Sedan. The proportions and lines of the two-door model are replete with the sporting elegance characteristic of BMW coupés. This distinctive appearance instils the new 4 Series Coupé with a degree of exclusivity and prestige beyond anything else in its class.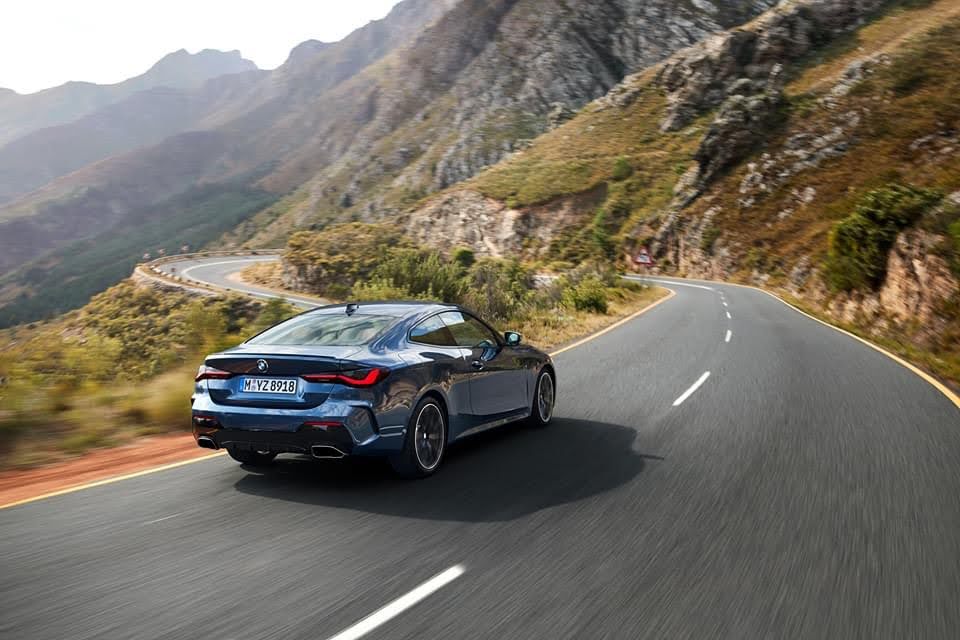 Underneath
Model-specific chassis technology plays a particularly important role in putting clear water between the new BMW 4 Series Coupé and the latest BMW 3 Series Sedan, and in giving it a significantly sharper character than its predecessor. In this way, the latest model generation latches onto the advances made with the dynamic skillset of the latest 3 Series and extends that fresh potency even further into an intoxicating experience of performance at work.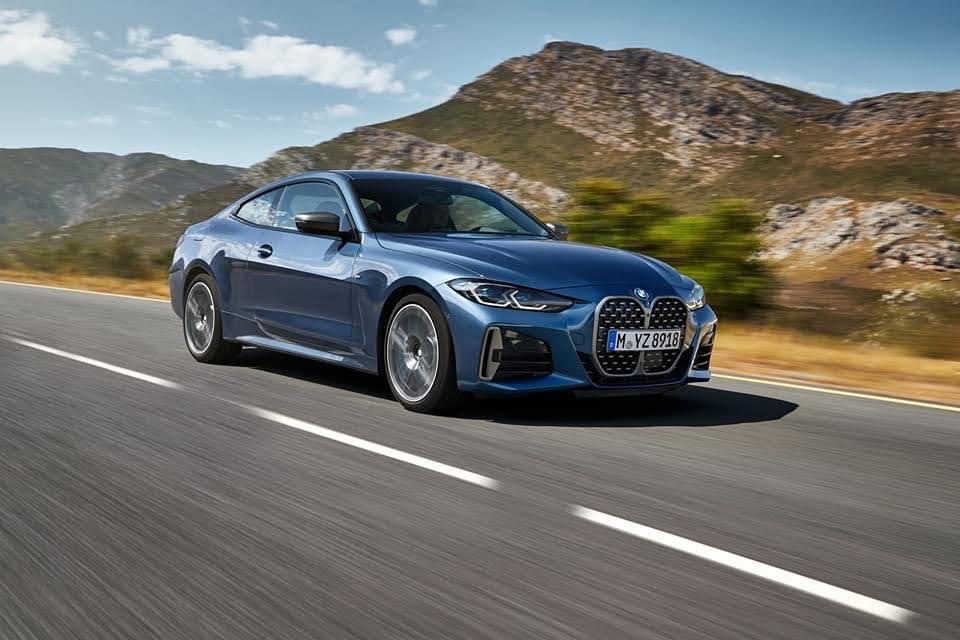 With its instantaneous power delivery, deep appetite for revs, refinement and stirring engine note, the straight-six unit powering the BMW M440i xDrive Coupé ticks all the right boxes for sporty driving pleasure. Credit for the flagship model's superb performance credentials also goes to the package of agility-, precision- and dynamism-enhancing measures crafted with the racing expertise of BMW M GmbH. It means the engine, eight-speed Steptronic Sport transmission, intelligent all-wheel drive and bespoke chassis technology (including M Sport differential) dovetail perfectly with one another.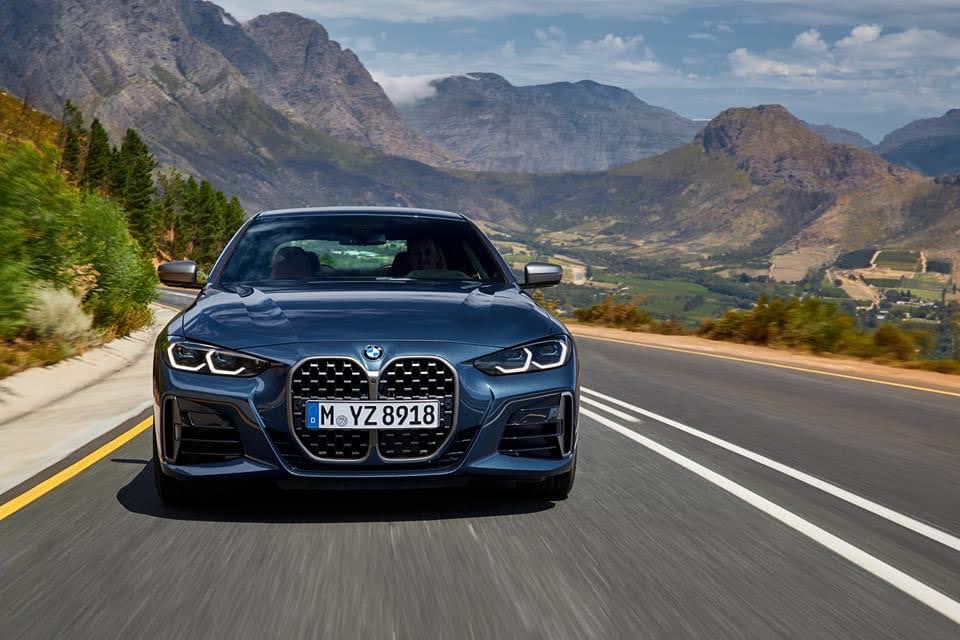 Performance
The new six-cylinder in-line unit comes with weight-optimised pistons and con rods, a twin-scroll turbocharger with indirect charge air cooling, and an exhaust manifold integrated into the cylinder head with a water-cooled design that serves to aid thermal management. It generates maximum output of 275 kW/374 hp from its 3.0-litre displacement, an increase of 35 kW/48 hp over the most powerful model variant in the preceding generation of the BMW 4-Series Coupé. Maximum torque stands at 500 Nm (369 lb-ft) and can be summoned between 1,900 and 5,000 rpm.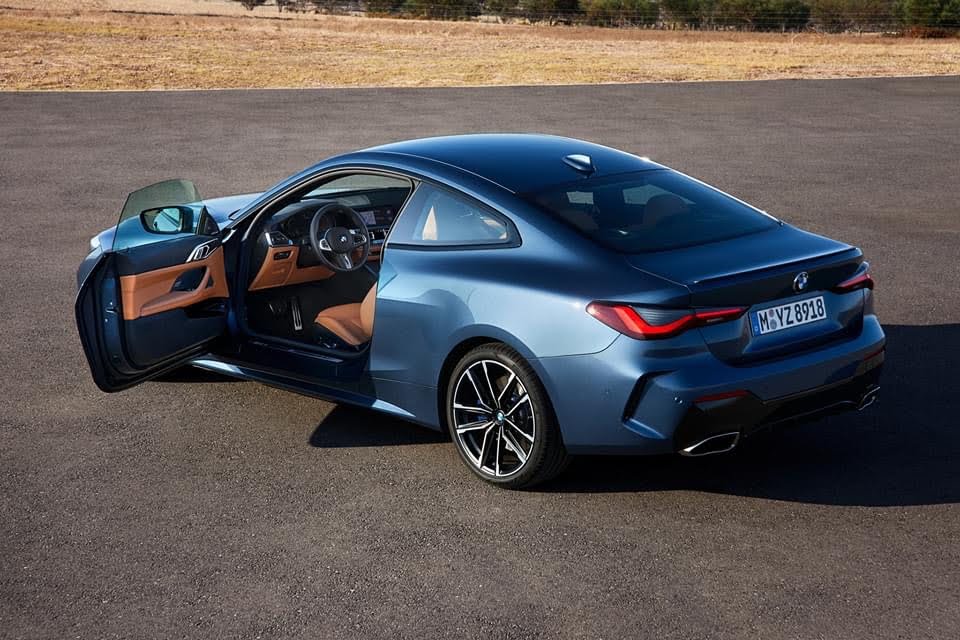 The resulting flow of muscle power enables the car to race from 0 to 100 km/h (62 mph) in 4.5 seconds. These bursts of speed are accompanied by the distinctive soundtrack produced by the standard M Sport exhaust system. With the Driving Experience Control switch set to SPORT or SPORT+ mode, in particular, it adjusts the exhaust flaps to give the straight-six engine's power delivery a suitably authentic backing track. The new BMW M440i xDrive Coupé posts average fuel consumption of 7.1 – 6.8 litres per 100 kilometres (39.8 – 41.5 mpg imp), equating to CO2 figures of 163 – 155 grams per kilometre.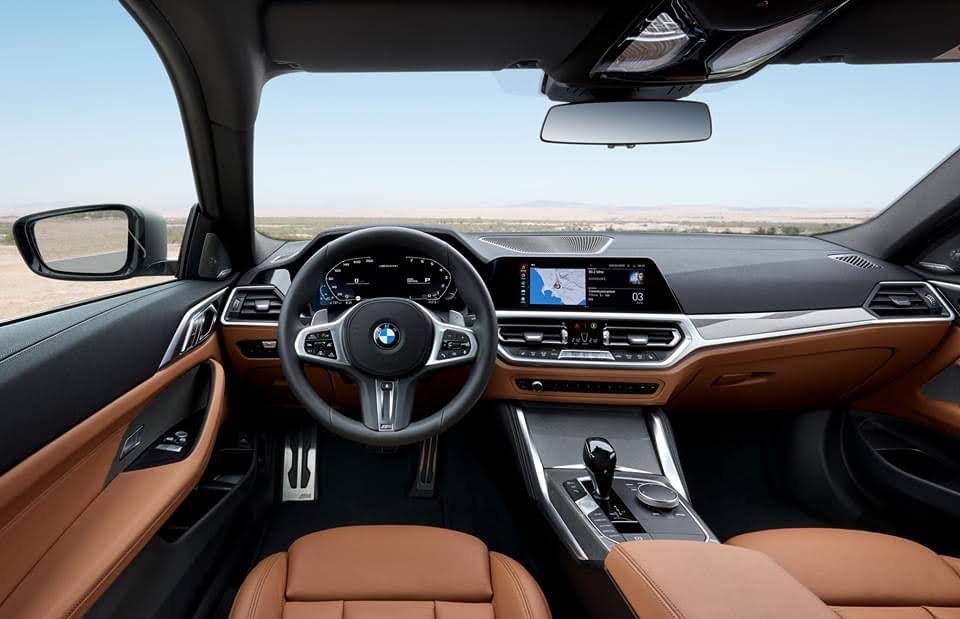 Factory
The new BMW 4 Series Coupé will be built at BMW Plant Dingolfing. The BMW Group's largest German production facility is also the birthplace for the BMW 8 Series Coupé and siblings. Other models rolling off the production line at Dingolfing include the BMW 5-Series, BMW 6 Series Gran Turismo and BMW 7-Series luxury sedan. The worldwide launch of the new BMW 4 Series Coupé will get underway in October 2020.