Automotive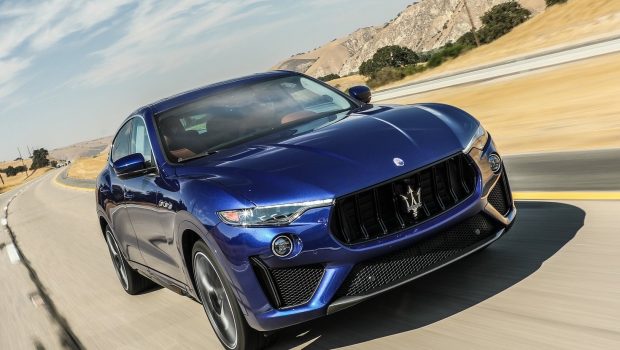 Published on June 4th, 2020 | by Hammer
0
Maserati Levante Trofeo with Ferrari V8 in Malaysia
The Levante name means a wind that blows across the Mediterranean, changing in force from one moment to the next. The tempestuous new Levante Trofeo SUV expresses that same power, capable of transforming from benign calm to raging storm in an instant.
Naza Italia, the brand guardian for the Maserati brand in Malaysia has just launched the ultimate SUV, the Trofeo V8 which comes with the power delivery of a supercar in the practical space of a SUV. This new version comes with a range of limited colours and Malaysia gets the 3 units in 3 wonderful colours. Maserati has built just 100 units for sale world wide, so you better take your cheque book and visit Naza Italia before the ONLY three units for Malaysia gets snapped up by Malaysians not affected the slightest by the current economic downturn.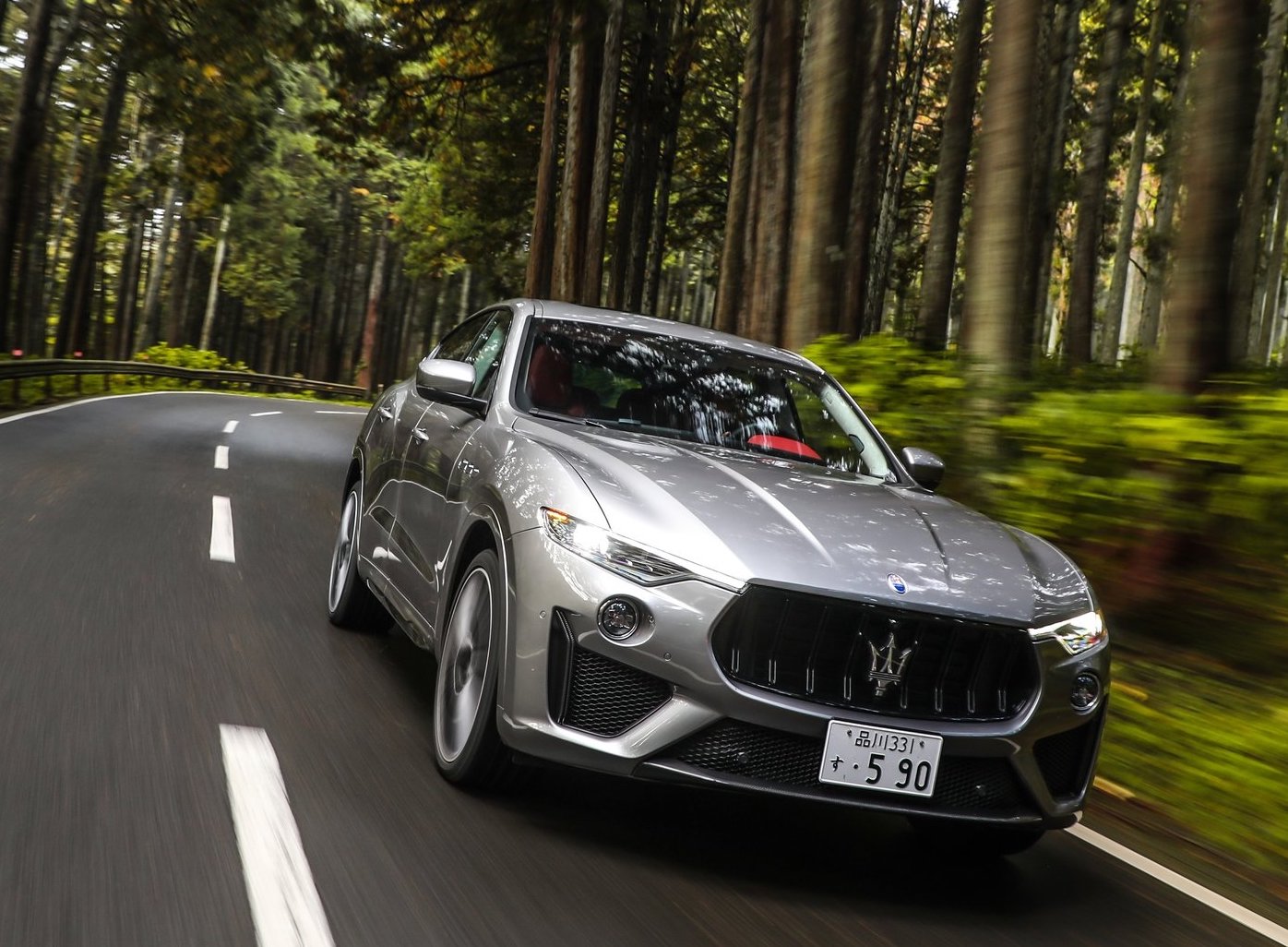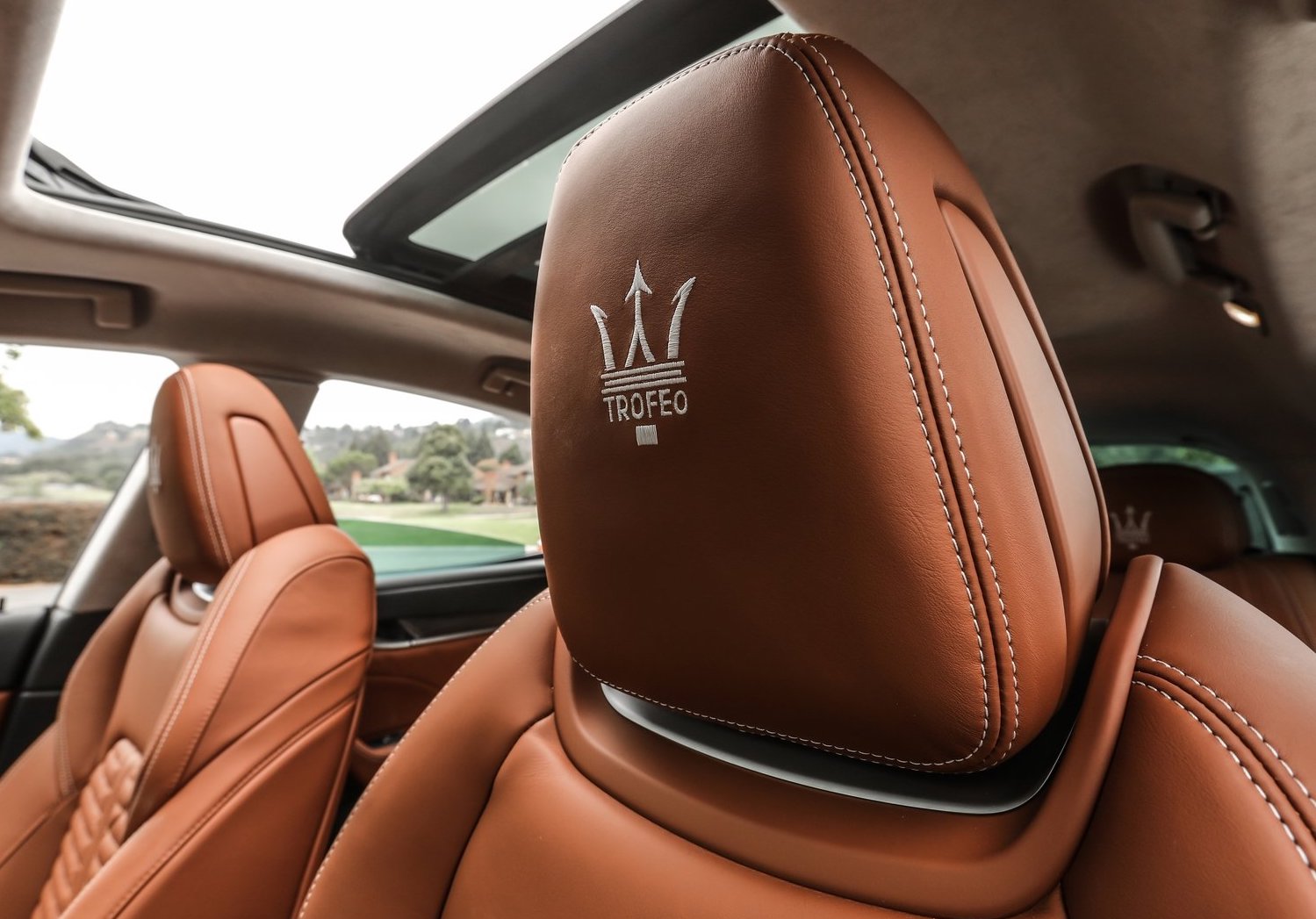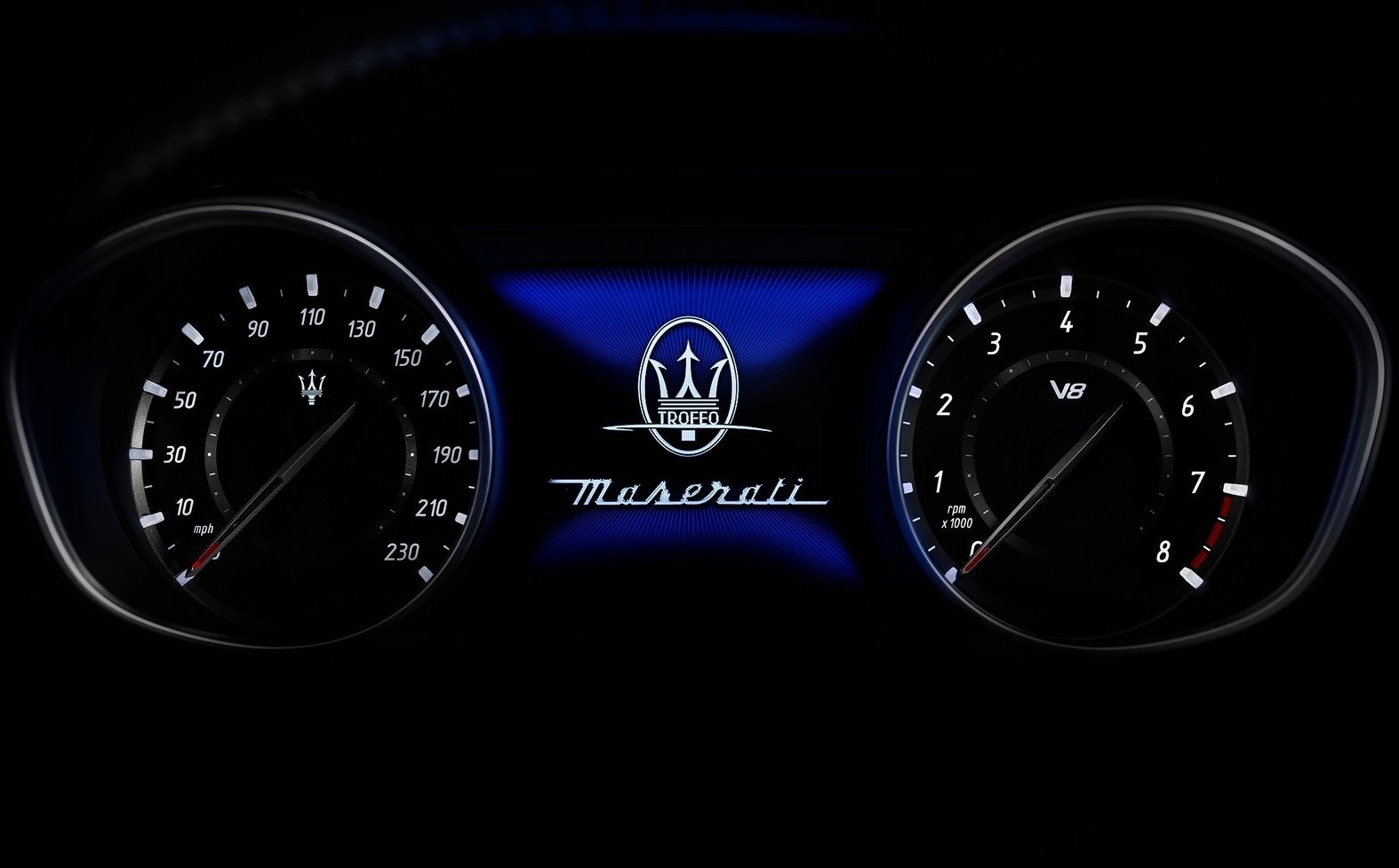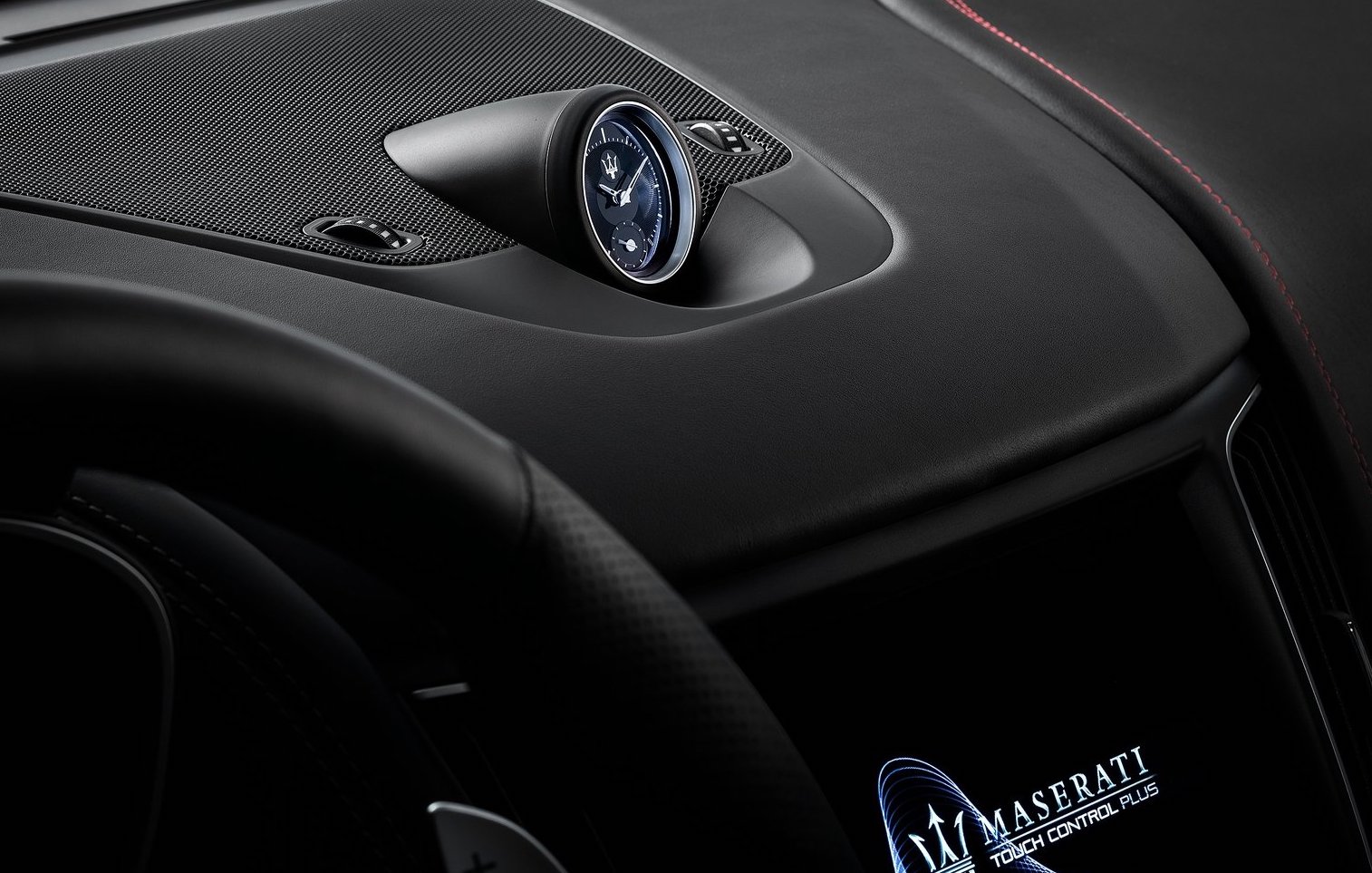 Key features of the new Maserati Levante Trofeo
Re-engineered 3.8-litre Twin Turbo V8
Maserati engine with highest specific output ever (156 hp/litre)
New version for the European market: 580 hp power output at 6,250 rpm.
For all non-European markets the model launched in 2018, with power output of 590 hp at 6,250 rpm, is available
730 Nm peak torque at 2,500 – 5,000 rpm
Remarkable weight/power ratio of 3.7 kg/hp (Europe), 3.6 kg/hp (other markets)
0-100 km/h acceleration in 4.1 seconds and top speed 300 km/h (Europe), 3.9 seconds and top speed 304 km/h (other markets)
Chassis tuned for outstanding performance and exhilarating driving experience
Q4 Intelligent All-Wheel Drive system with rear Limited-Slip Differential
Even sportier exterior with new carbon fibre cues and 22" forged aluminium wheels
First Levante with full LED adaptive headlights
Exclusive interiors featuring sport seats wrapped with "Pieno Fiore" full-grain leather
New gearshift lever
New Corsa Driving Mode with Launch Control
First Levante with Integrated Vehicle Control (IVC) for improved driving dynamics
Direct evolution of the experimental project
Tested in diverse weather and all-road conditions around the world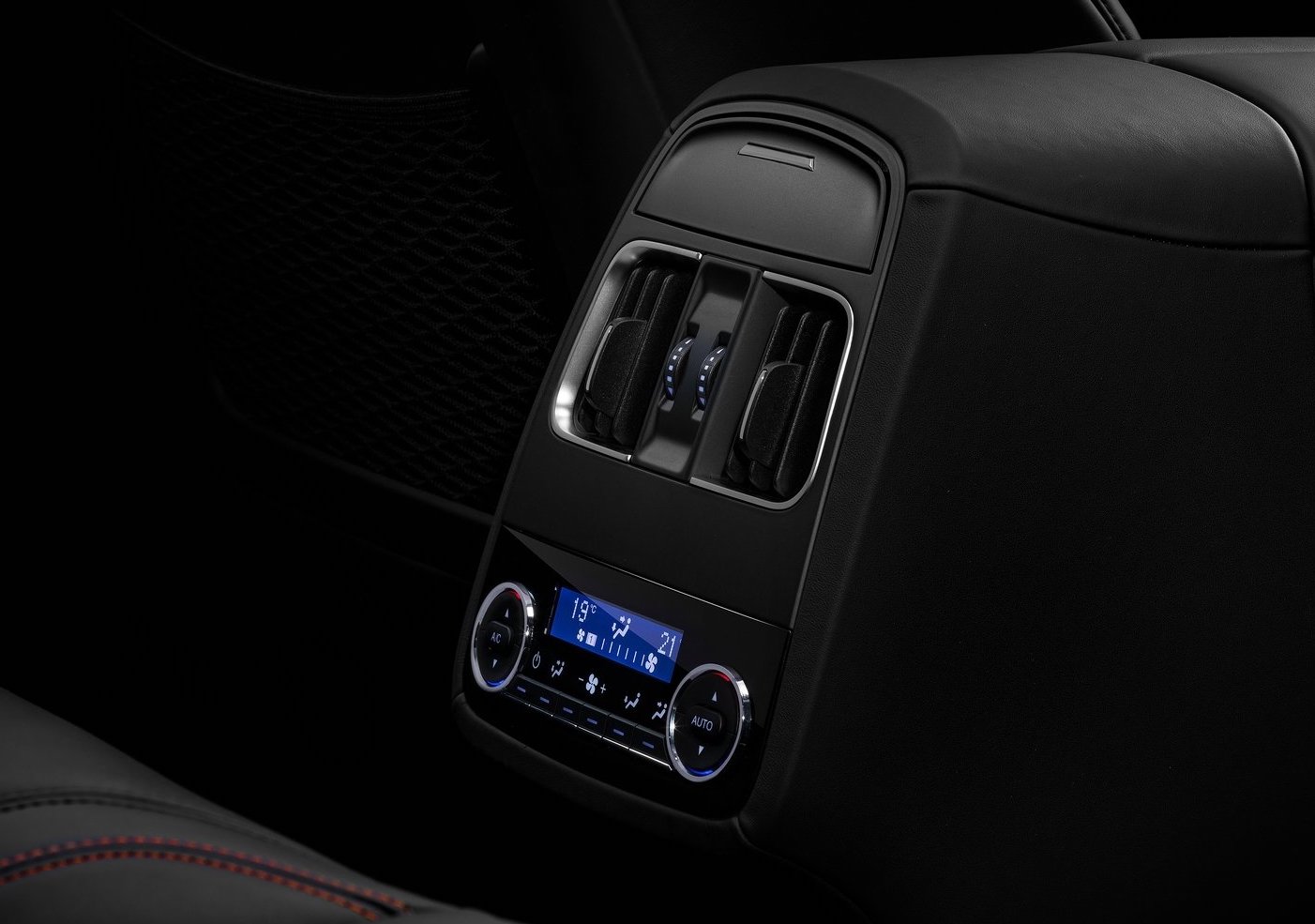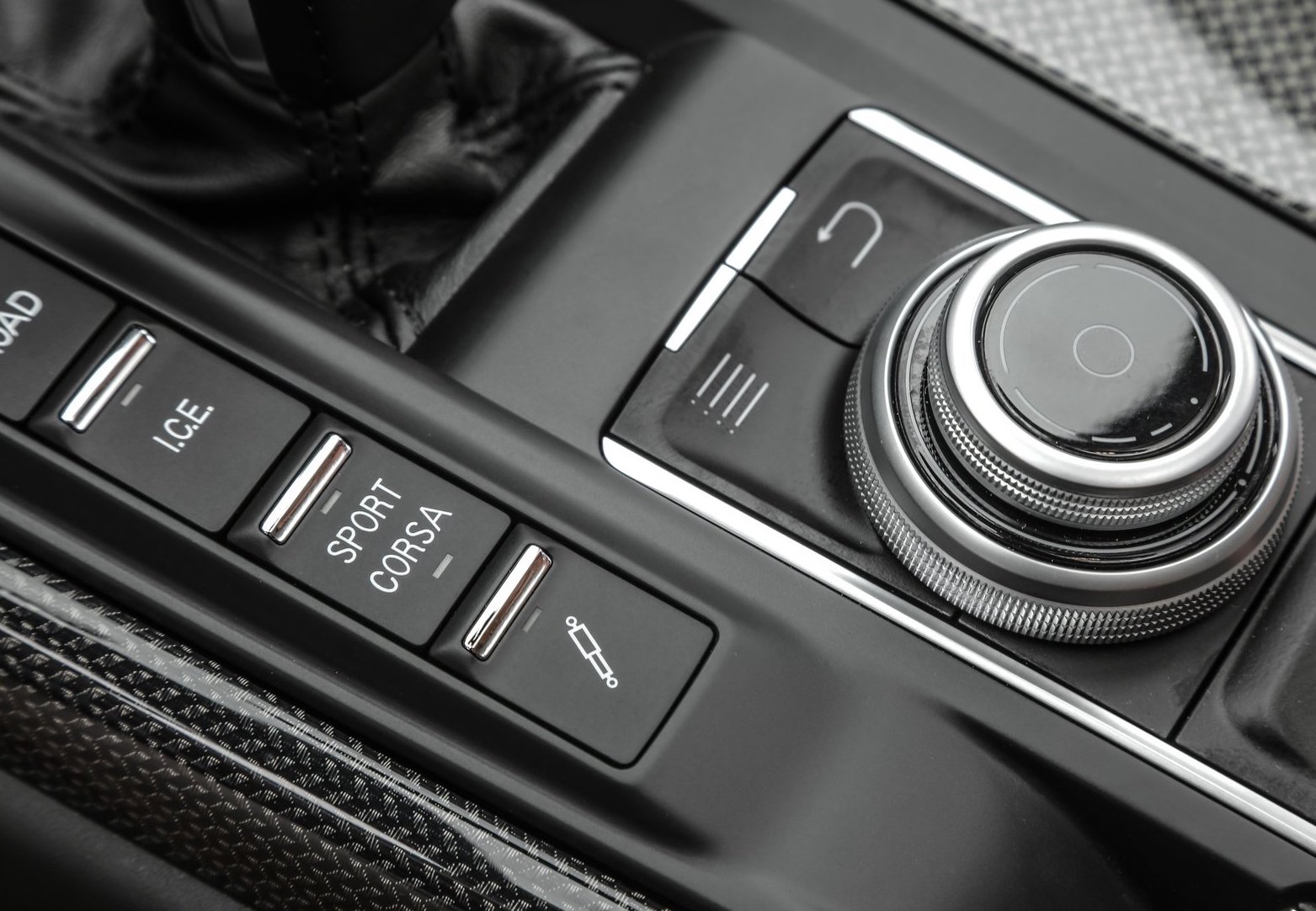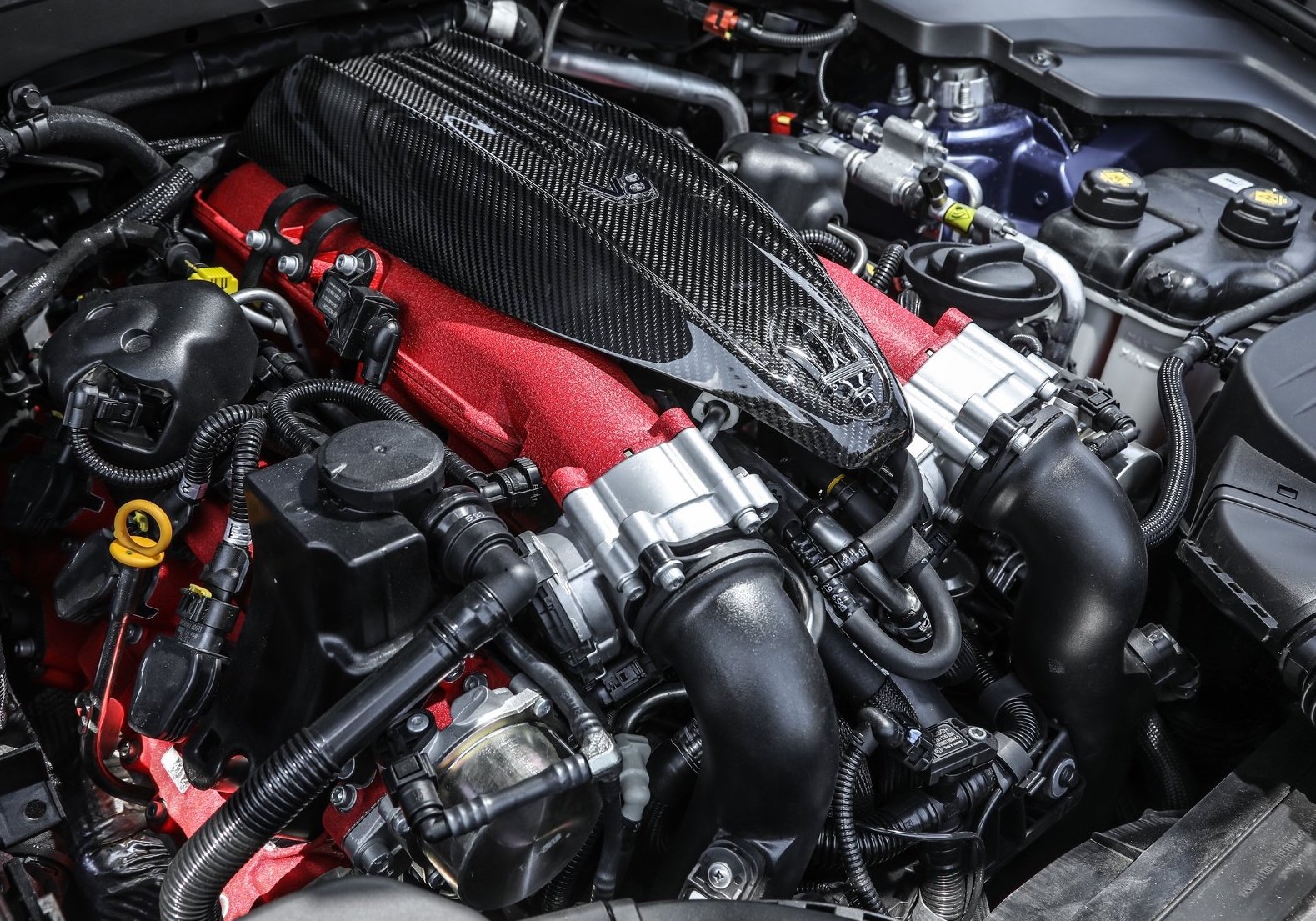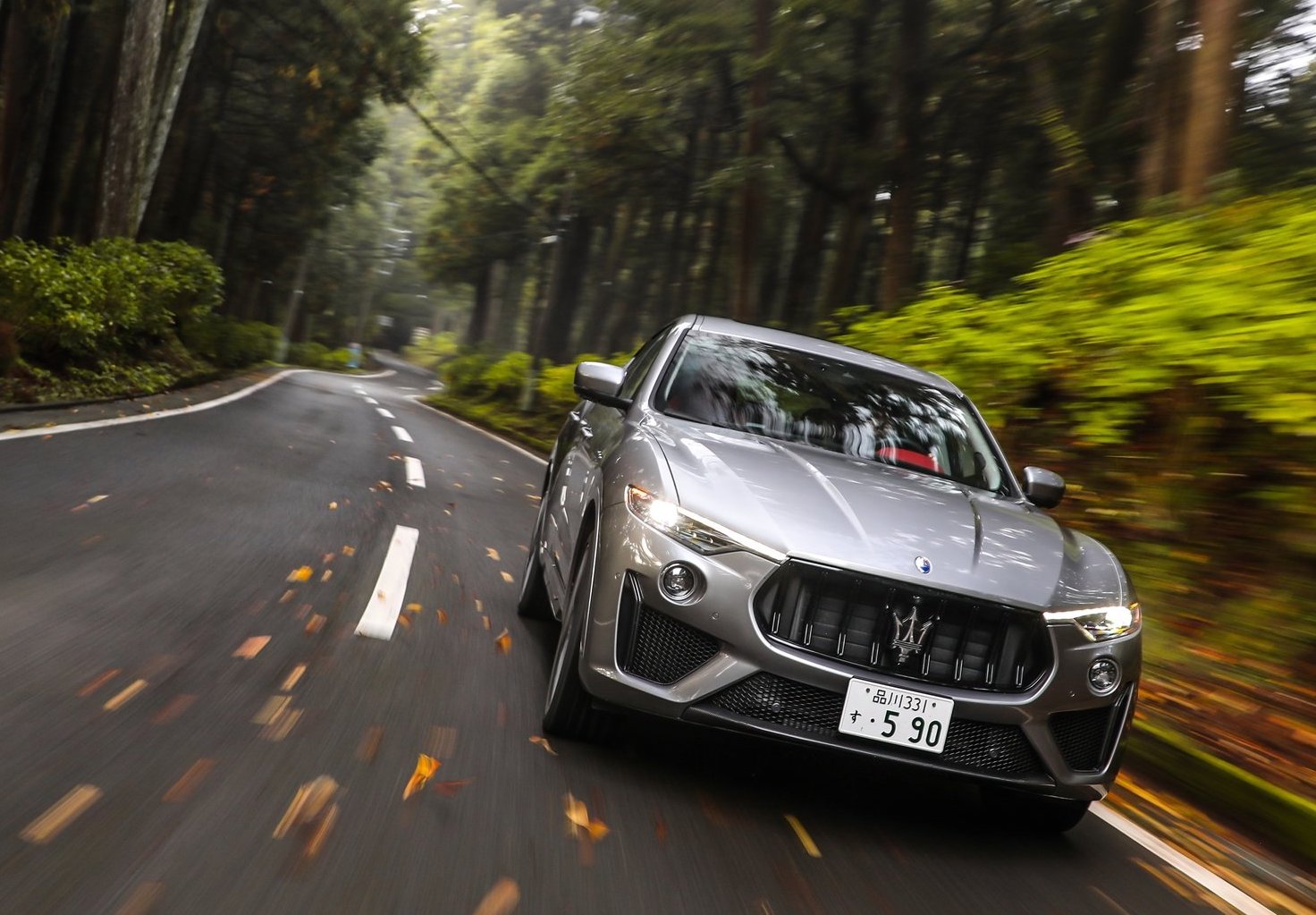 "The Levante Trofeo Launch Edition is a limited-edition version created for the Trofeo. Only 100 units of the Launch Edition are produced for the global market. Through Naza Italia – Maserati, we are delighted to be able to bring in three (3) units in a palette of three unique colours for Malaysia," said Dato' Nik Hamdam, Group Chief Executive Officer (CEO), Automotive Group, Naza Corporation Holdings, parent company of Naza Italia – Maserati.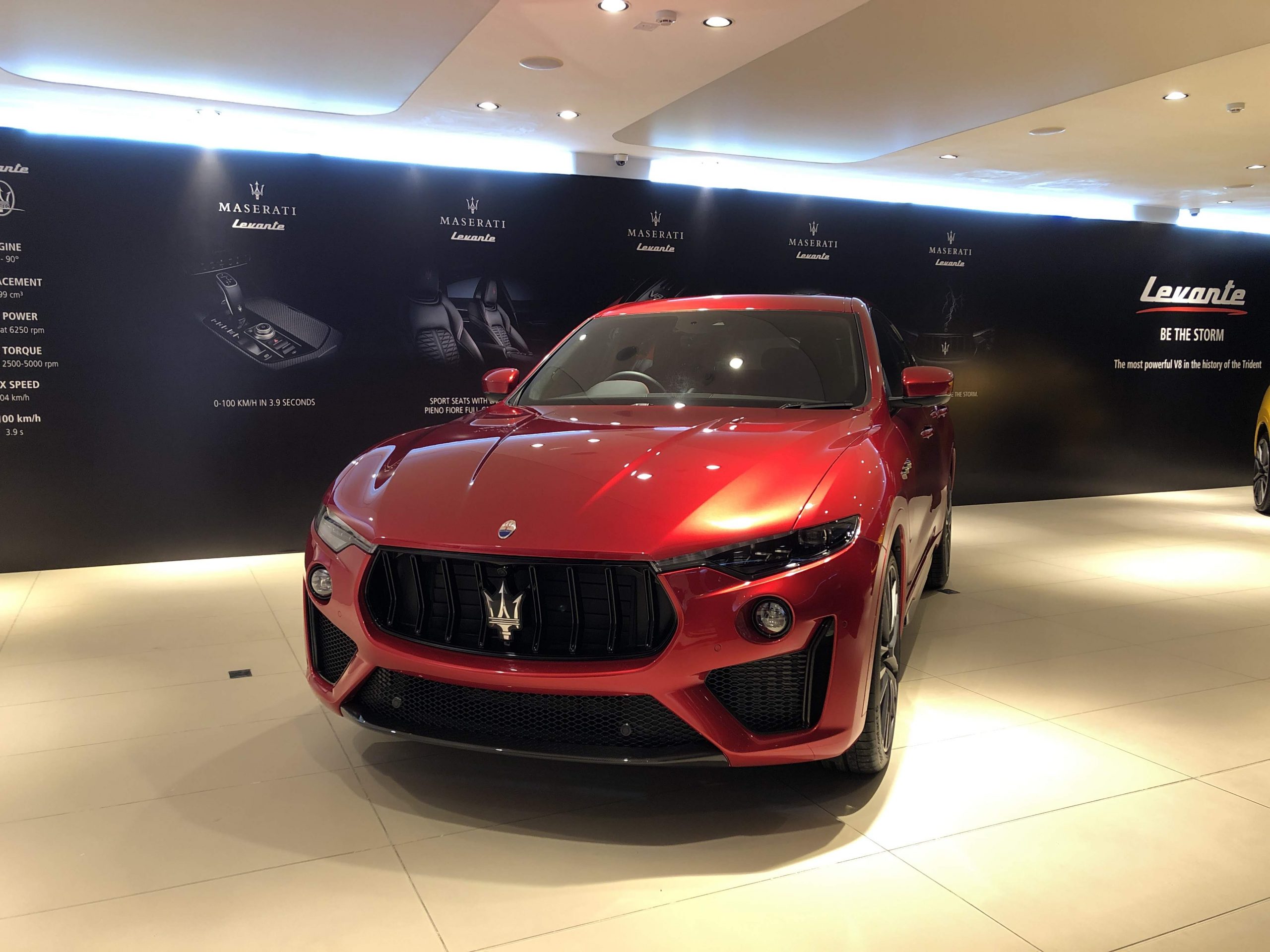 PRESS RELEASE: Mechanically, the launch edition SUV is identical to the Levante Trofeo, which is the first Levante built with a 3.8 litre Twin Turbo V8 engine that provides 590 hp, the most powerful engines ever fitted in a Maserati. It reaches 100km/h in only 3.9 seconds and peaks at a top speed of 304 km/h with 34.5 metres of braking distance before coming to a complete stop.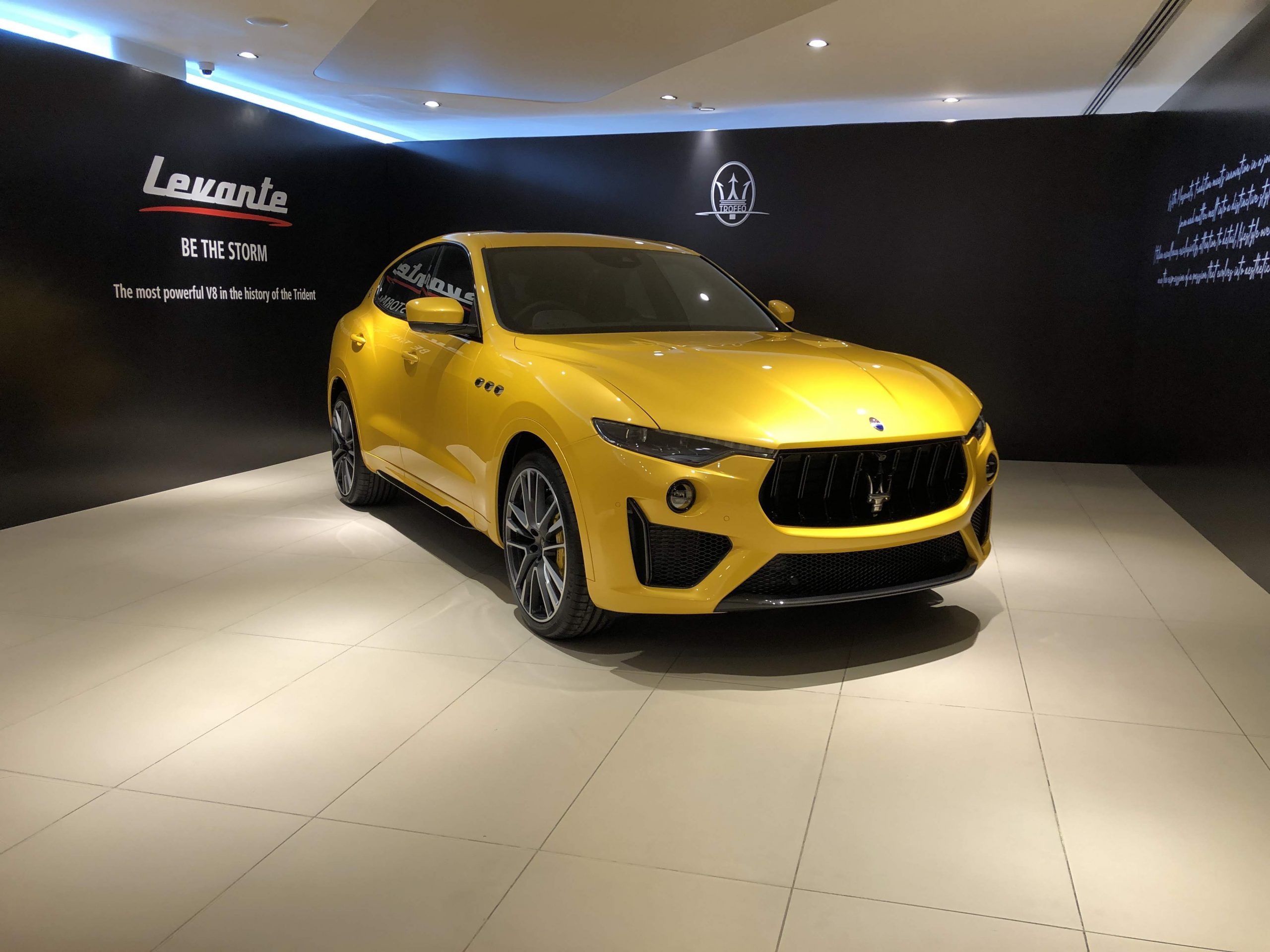 The Levante Trofeo is fitted with the eight-speed ZF automatic gearbox used on all the Levante versions, acclaimed for its versatility and sporty character.
To take advantage of all that power, the Q4 Intelligent All-Wheel-Drive (AWD) system has been recalibrated with a new CORSA driving mode with launch control.
The Q4 Intelligent All-Wheel-Drive is designed to deliver an advanced rear-wheel drive experience to suit the requirements of the Levante Trofeo. In normal driving conditions, the Q4 provides 100% of the engine's torque to the rear wheels. On slippery or loose road surfaces, or in the event of loss of traction at the rear, the system can alter the front/rear torque split from 0:100% to 50:50% in a matter of 150 milliseconds.
The new CORSA drive mode has been introduced to enhance the Levante's sporty personality. When activated, the driver will immediately feel an eager engine response to the minimum throttle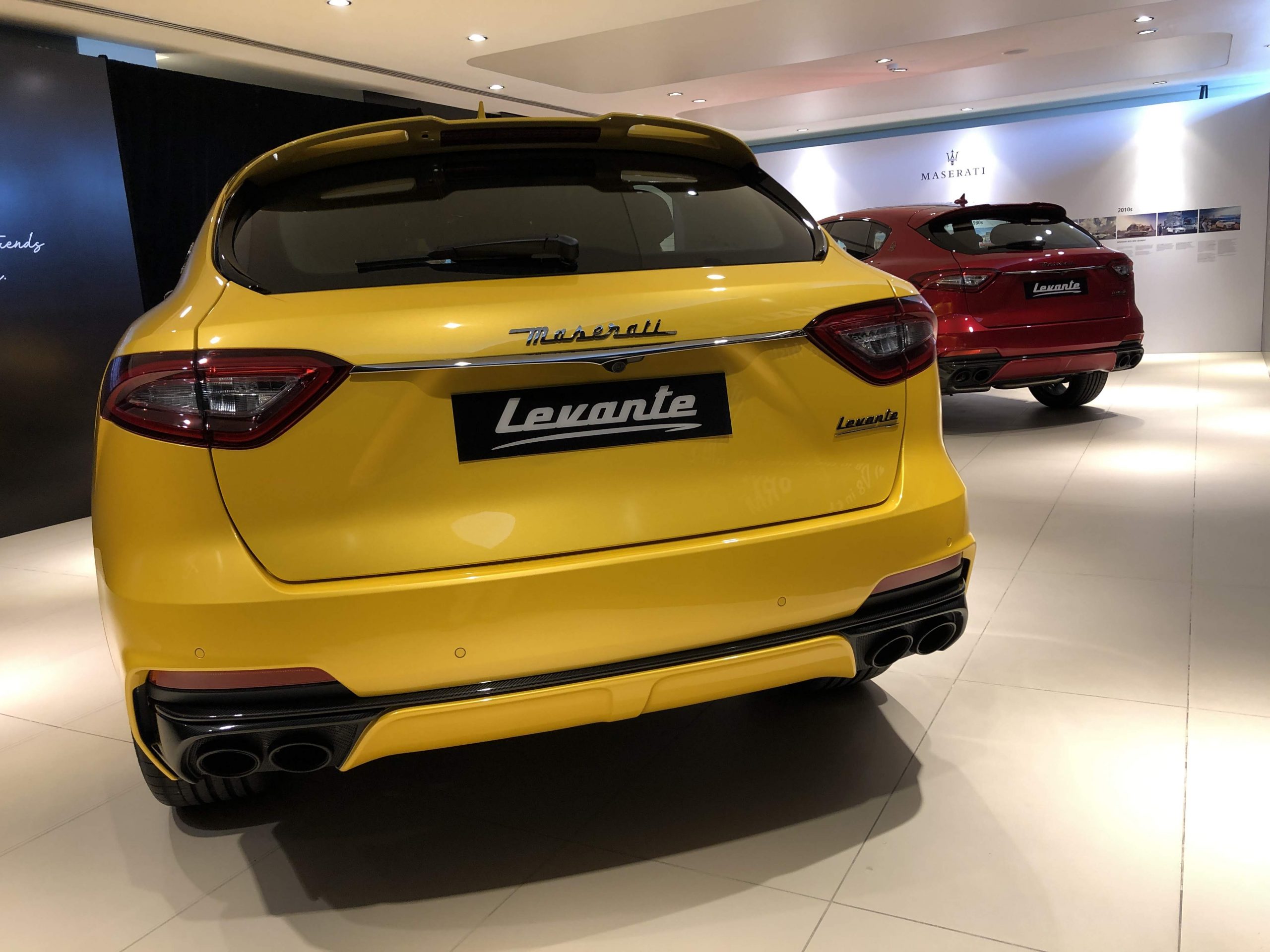 input and the unique Maserati engine soundtrack provided by free gas flow through the wide open exhaust valves. It is exclusive to the Levante Trofeo and programmed to provide faster gear shifting, lower air suspension height levels, sportier Skyhook damping and optimized Intelligent Q4 Intelligent All-Wheel Drive settings. With this sportiest mode activated, the intervention of the Traction Control and ESP systems is restrained for maximum driving enjoyment. CORSA mode is available in addition to the existing Normal, I.C.E., Sport and Off Road driving modes.
What's more, the Integrated Vehicle Control (IVC) system has been incorporated for the first time in a Levante for superlative driving dynamics, greater active safety and even more thrilling performance.
The ideal 50:50 weight balance and the low centre of gravity – common to all Levante models, in combination with the finely tuned double-wishbone front / Multi Link rear suspension, as well as the wider rear tyres on forged aluminium alloy wheels, provide the Trofeo with perfectly balanced handling and lateral stability.
At the front, the Levante Trofeo has Full Matrix LED adaptive headlights, a front grille with double vertical bars in Black Piano finish, lower honeycomb mesh fascia, body colour door handles and high-performance brake calipers available in red, blue, black, silver or yellow. And to cap it off, the Trofeo logo adorns the iconic C-pillar of the coupé styled Levante.
The unmistakable Levante design has reached new levels of sportiness in this model like ultralight high-gloss carbon fibre trimmings on the lower splitter, the side blades in the front air intakes, the side skirt inserts and the rear extractor.
The driver can alter the ride height via the nearby rocker switch or by choosing different driving modes on the central console. The height variation from the lowest position to the highest is 75 mm – up to 85 mm with the Park level included.
Inside the Levante Trofeo is a wealth of elegant features which create an environment of pure luxury. The sculpted sport seats feature a premium full-grain "Pieno Fiore" natural leather like no other leather used in the automotive industry, and is processed to develop unique character throughout the years with contrast stitching and "Trofeo" logo embroidered on the headrests.
The central lower console's rotary knob is a high-quality forged aluminium component that offers intuitive control of audio volume and other infotainment system functions.
The main difference of the Levante Trofeo Launch Edition is in the styling which brings out the prominence of a high-performance SUV.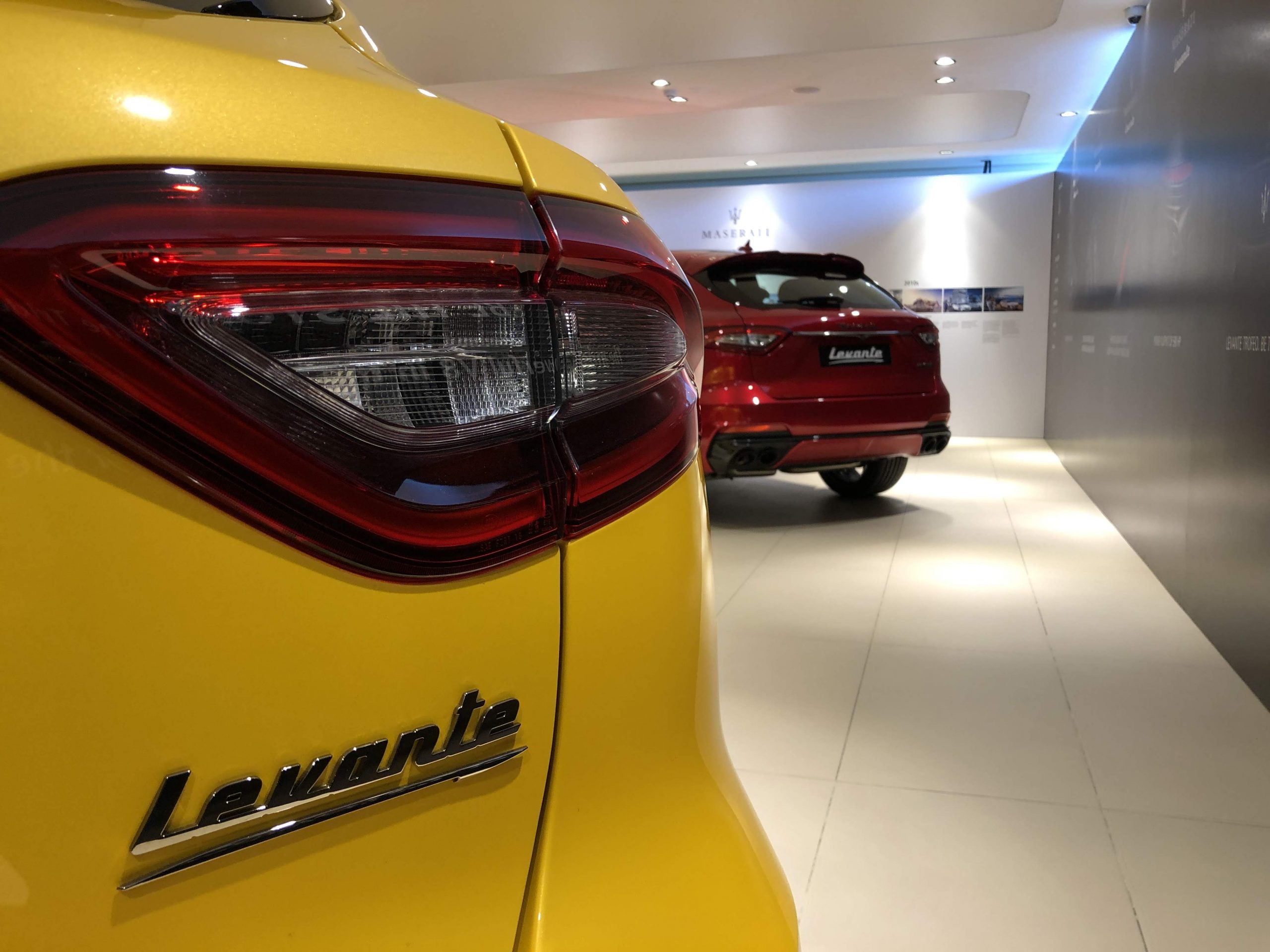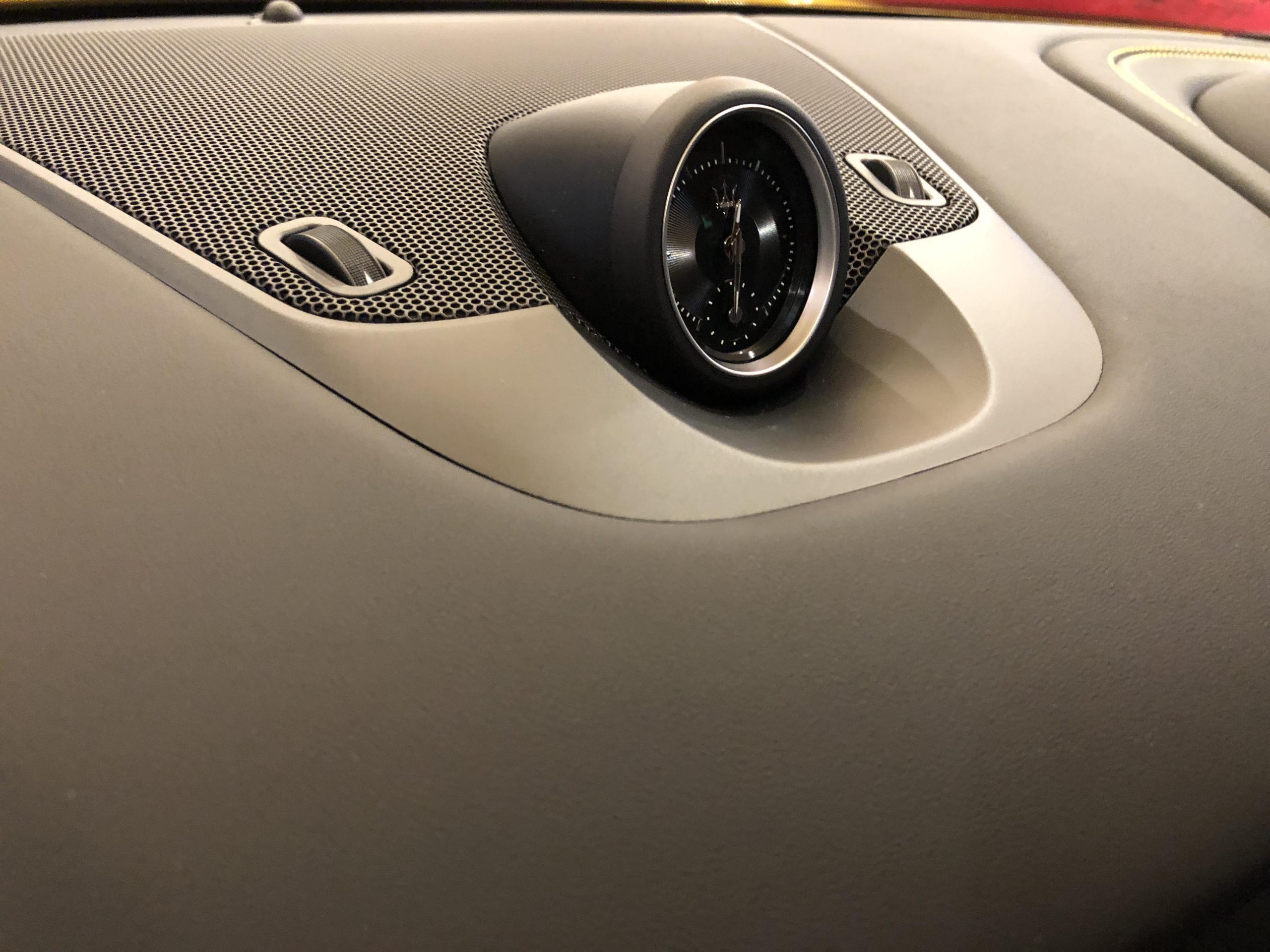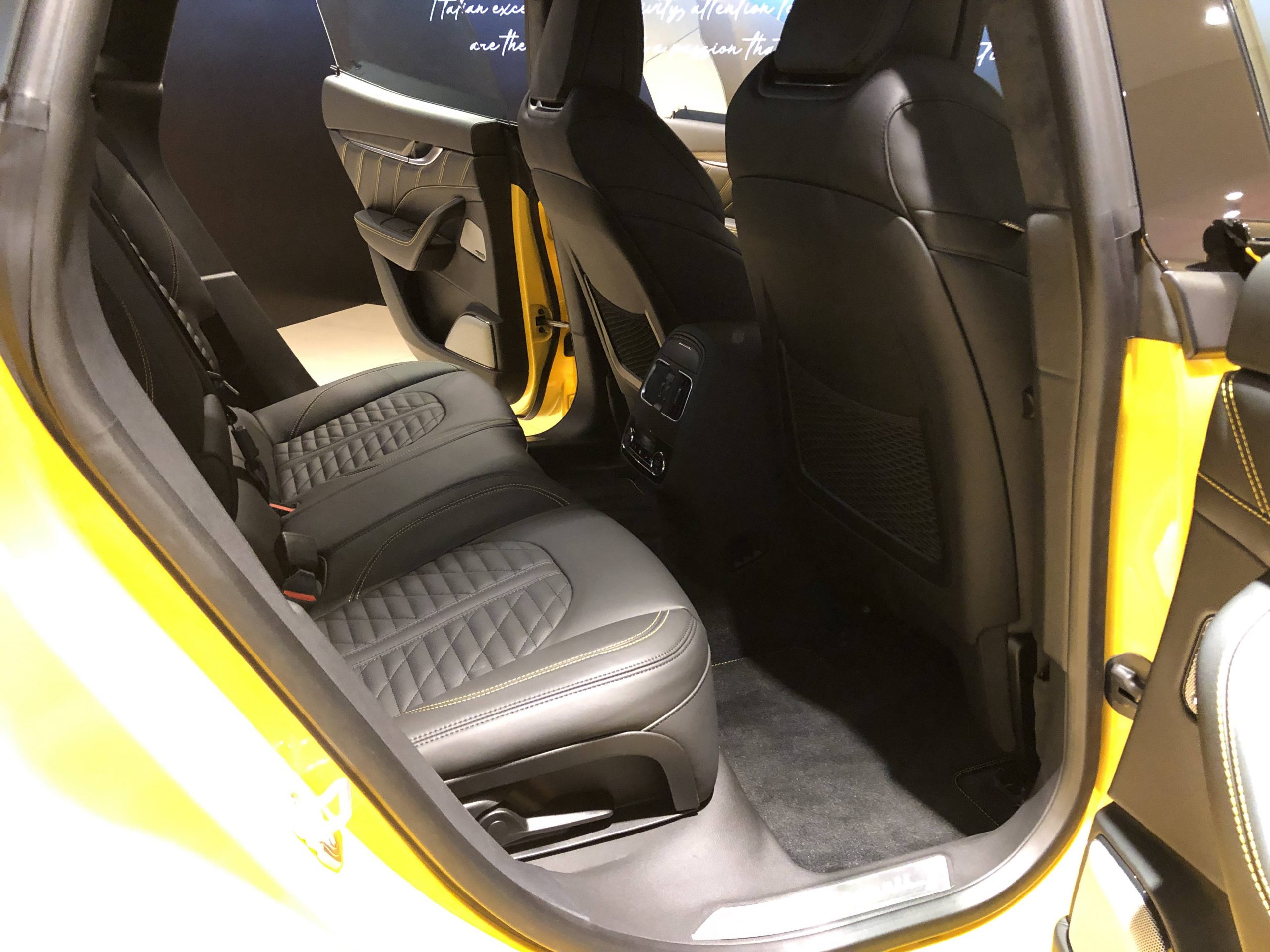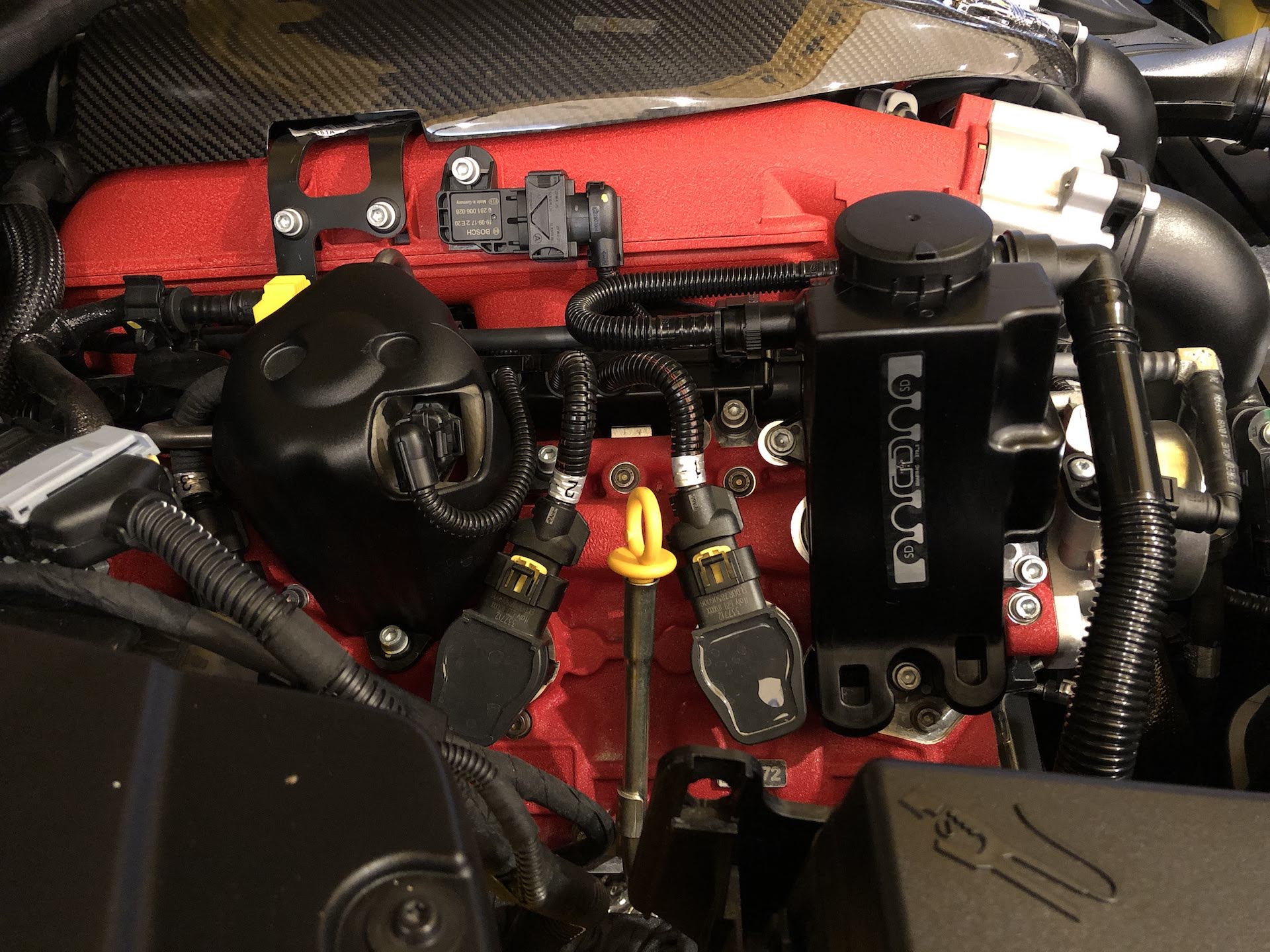 The three unique colours which are introduced to the Malaysian market are Blu Emozione Matte, Giallo Modenese and Rosso Magma with Nerissimo package. "Owners of these three exclusive units of Levante Trofeo Launch Edition will not see another driving the same on Malaysian roads. In addition to that, each unit comes with a personalized badge on the central console bearing the legendary Trident, together with the Trofeo logo and the words "one of 100". It will be that exclusive!" said Dato' Nik Hamdam.
The sportiness of the Launch Edition is further enhanced with special multi-spoked 22-inch Orione alloy wheels in matte finishing and high-performance brake calipers in either blue, red or yellow; to match the car's respective body colour. The exclusive carbon fibre inserts on the bumpers, side skirts and specially designed bonnet are added to make its exterior stand out.
While the interior features similar sports seats with premium full-grain "Pieno Fiore" natural leather in the Trofeo, the Launch Edition comes with contrasting stitching and a "Trofeo" logo embroidered on the headrest, available in either blue, red or yellow, matching its individual body colours.
This amazing Trofeo Launch Edition's quintessentially sporty personality is highlighted by new interior details in "3D Touch" matte carbon fibre trim, paddle shifters, specific instrument cluster graphics, floor mats with metal Trofeo badges and a Maserati clock with a unique dial.
The on-board set up is completed by a 1,280-watt, 17-speaker Bowers & Wilkins premium surround sound audio system for a concert hall sound experience.
The Maserati Levante Trofeo Launch Edition is introduced in Malaysia at a price of RM 838,800.00 (before local duties and taxes) and inclusive of full specifications and options. The price includes 3 years Standard Warranty coverage with no mileage restriction plus a Free maintenance program of 3 years/60,000 km whichever comes first (Inclusive of *Maserati Premium Service Plus of 3 Years/60,000 km).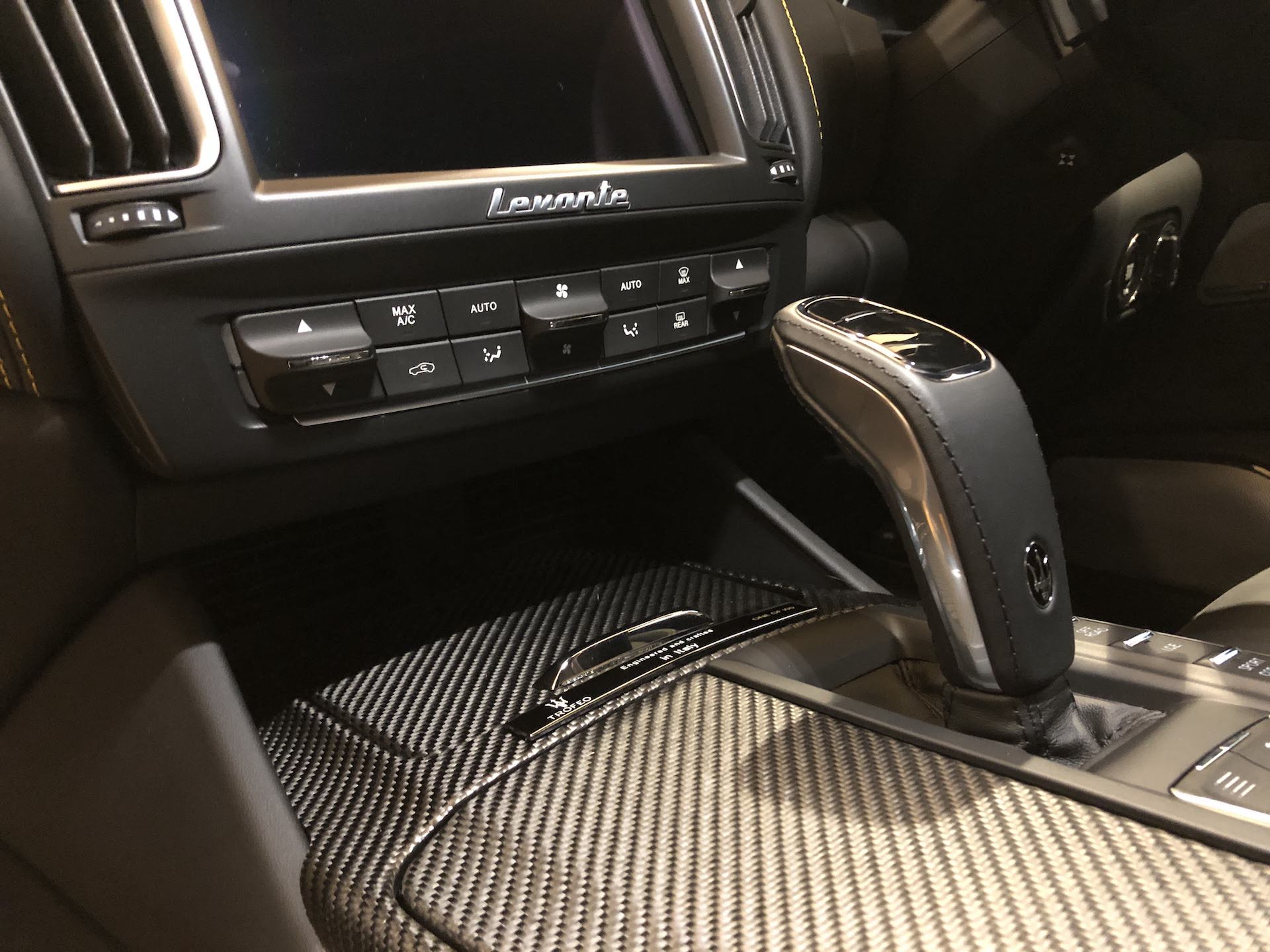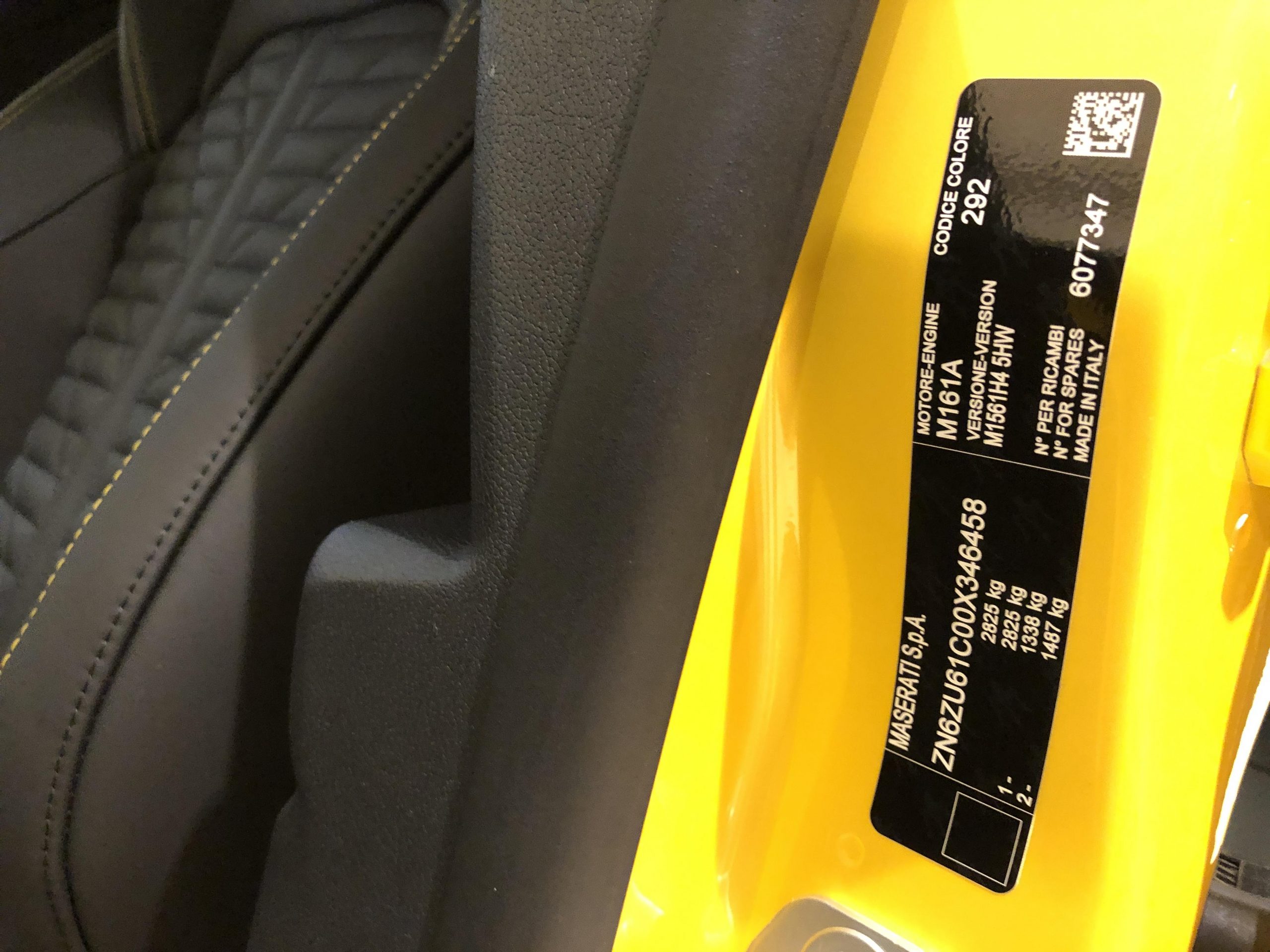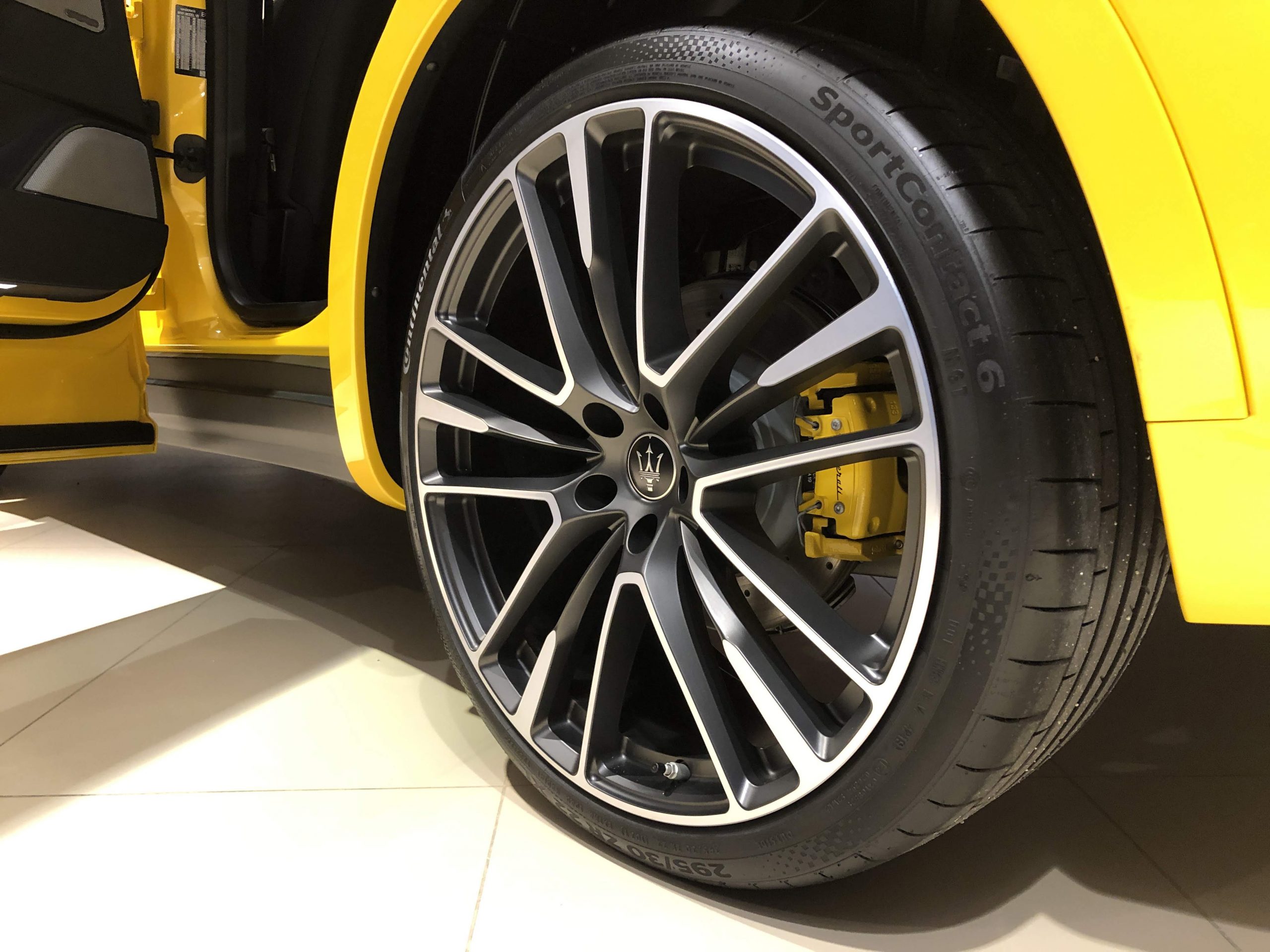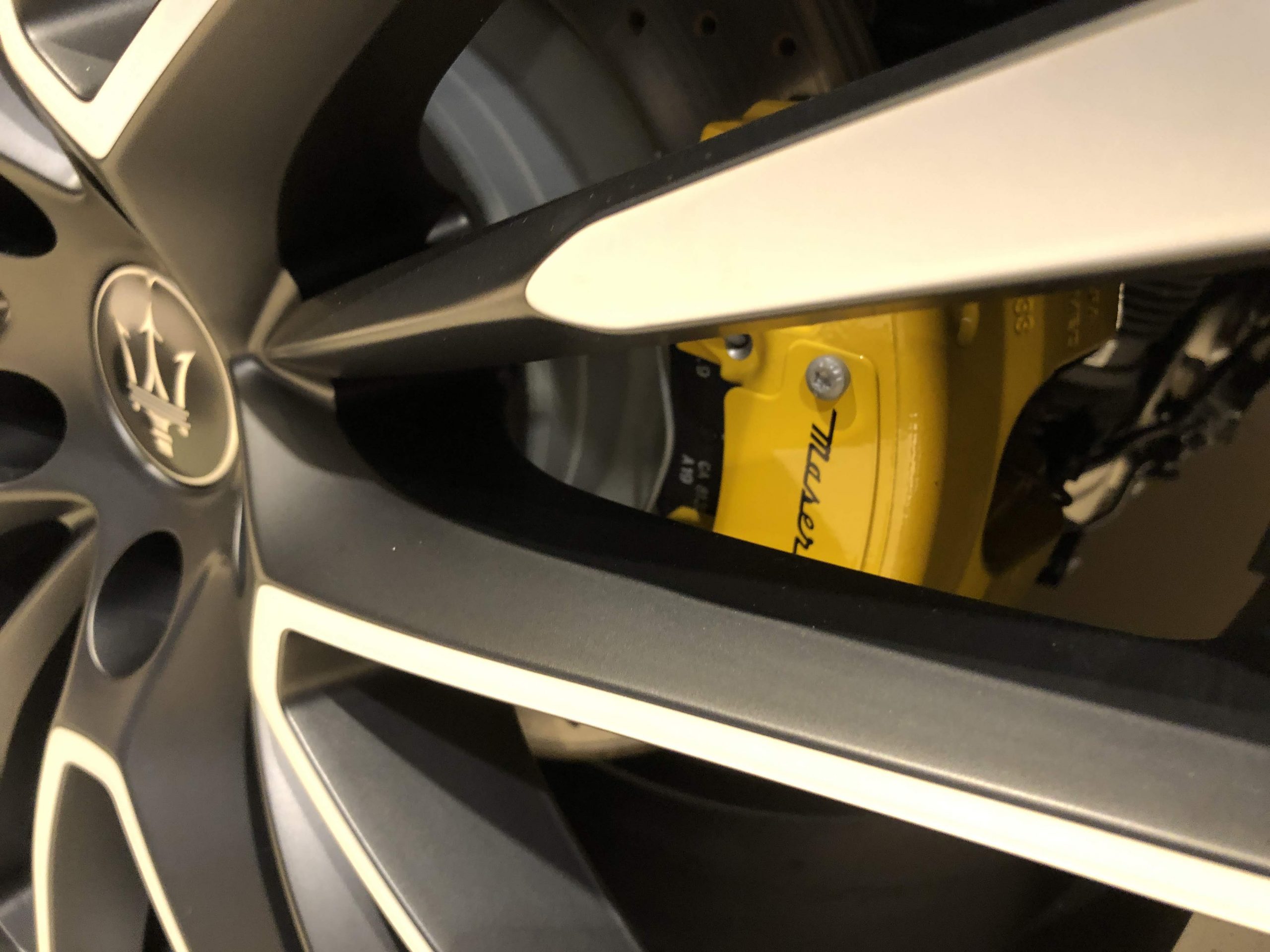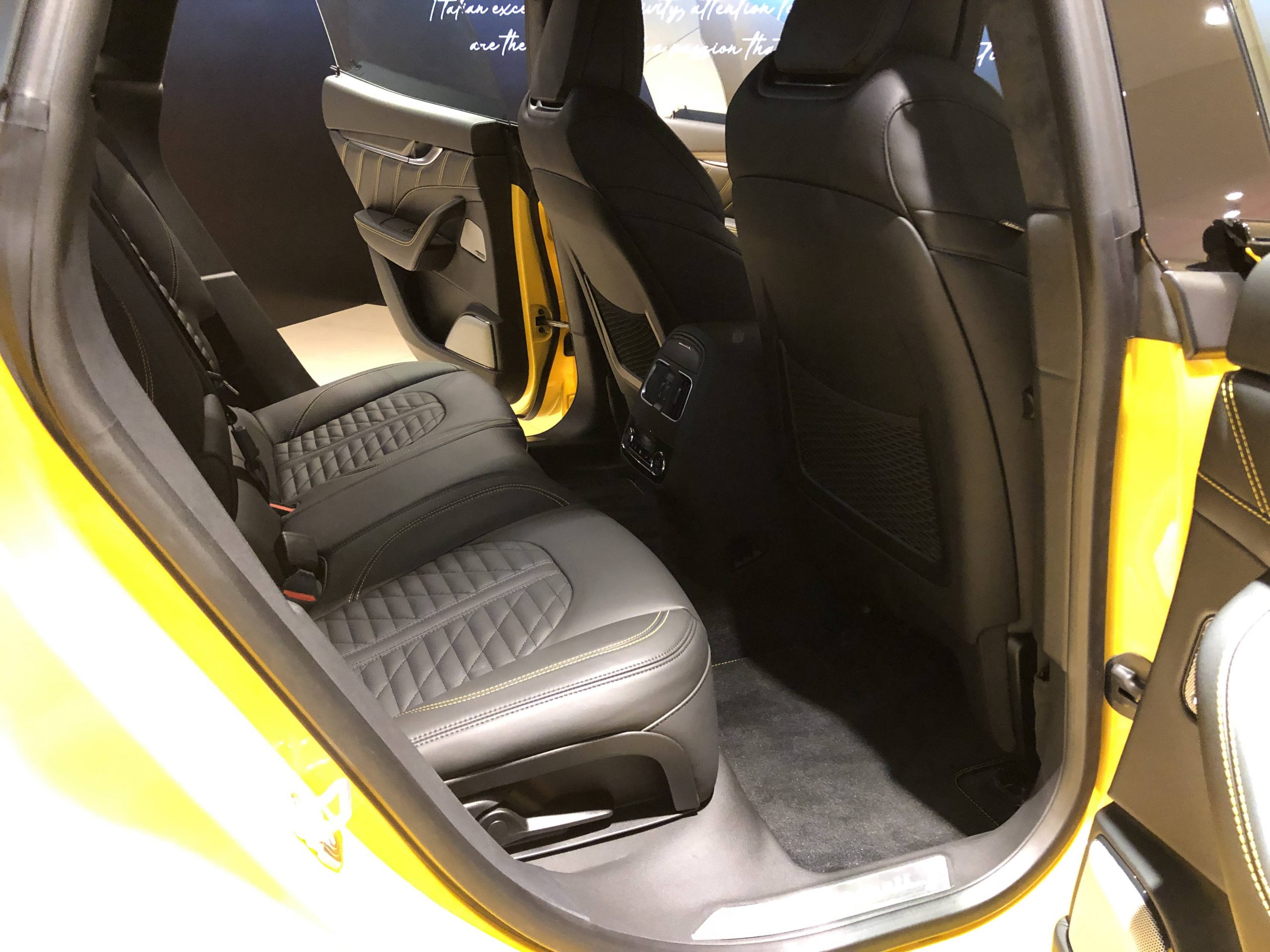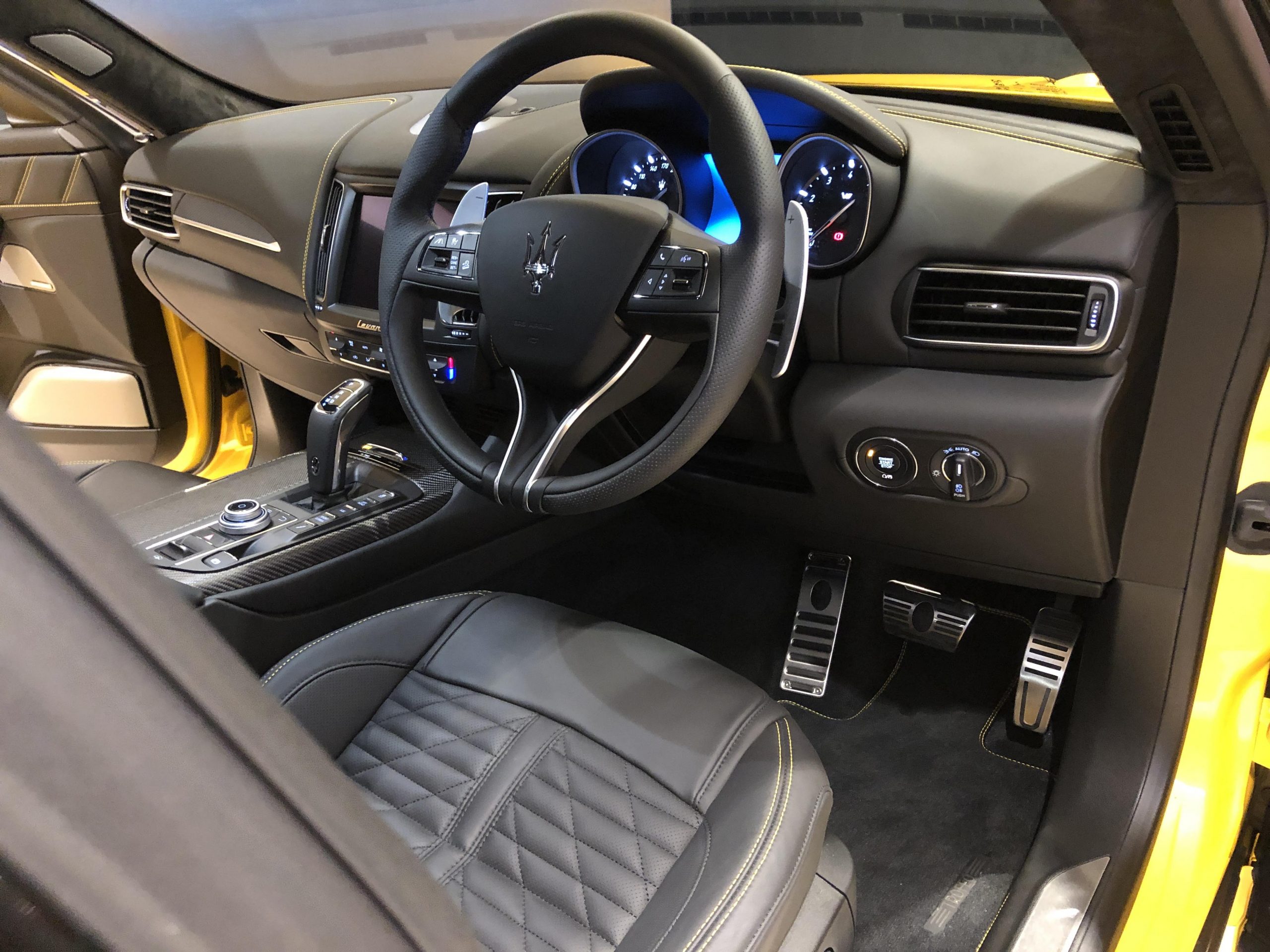 The Maserati Levante Trofeo Launch Edition owners will enjoy an exclusive Seven-year warranty program, called 'Serenity' across South East Asia Pacific (SEAP) region, including Malaysia with the program being valid throughout June 2020 only. Contact Naza Italia-Maserati showroom at 03 7956 8599 or 1700 81 5051 in Petaling Jaya for an exclusive viewing.
Follow @maserati.malaysia (Instagram) and www.facebook/maserati.malaysia for the brand's latest updates in Malaysia.