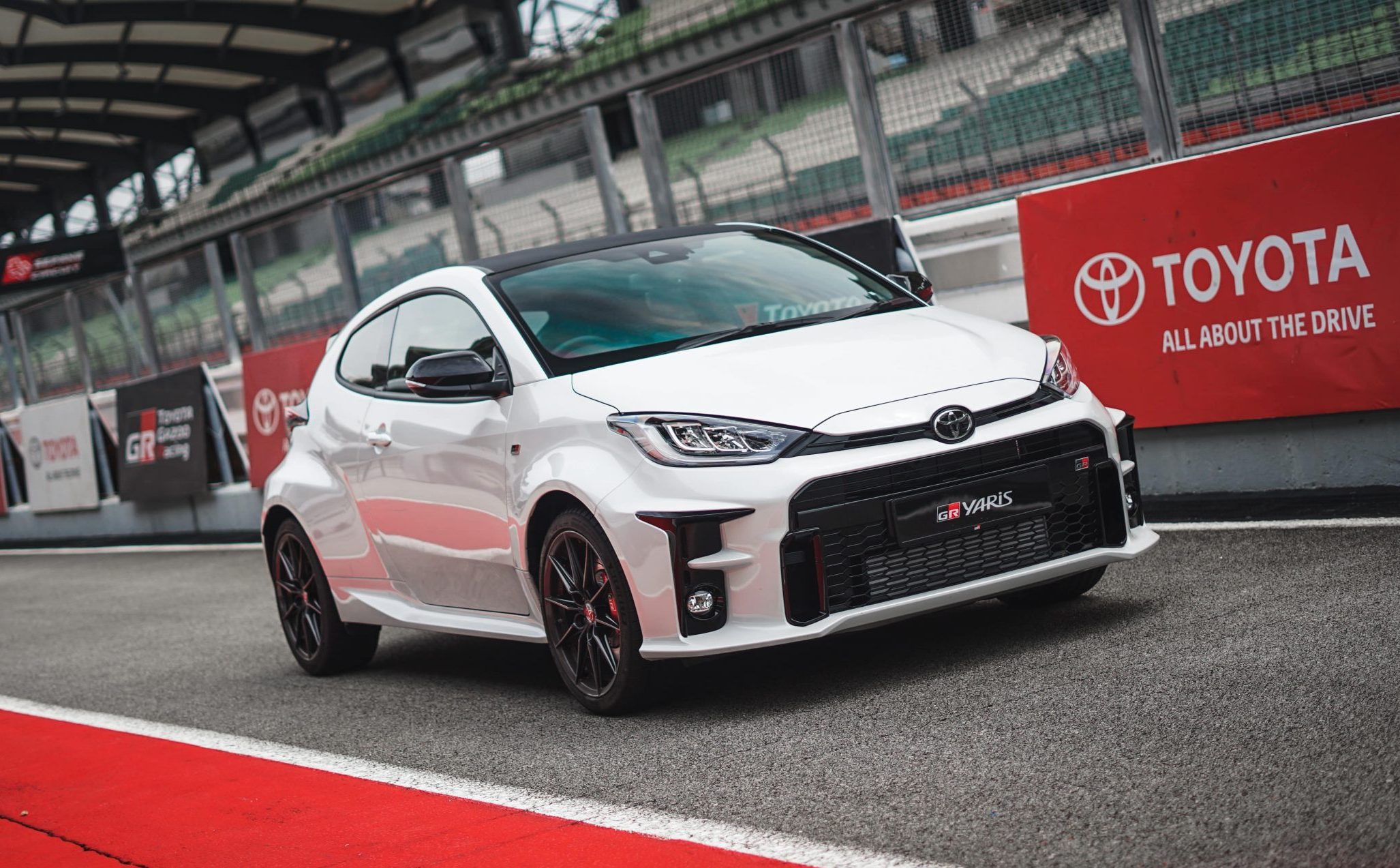 These Toyota pocket rockets flew out of the showrooms as fast as it flies down the road. 
Though UMW Toyota have yet to officially admit it, but it looks as if all the GR Yaris models allocated for Malaysia has been sold. 
Preferring to say instead that demand for these hot hatches were 'overwhelming', the underlying message from the official distributors of Toyota in Malaysia points to a very high likelihood that all 127 units of these top-spec Performance Pack Edition homologation specials that were allocated to Malaysia have found enthusiastic owners over here.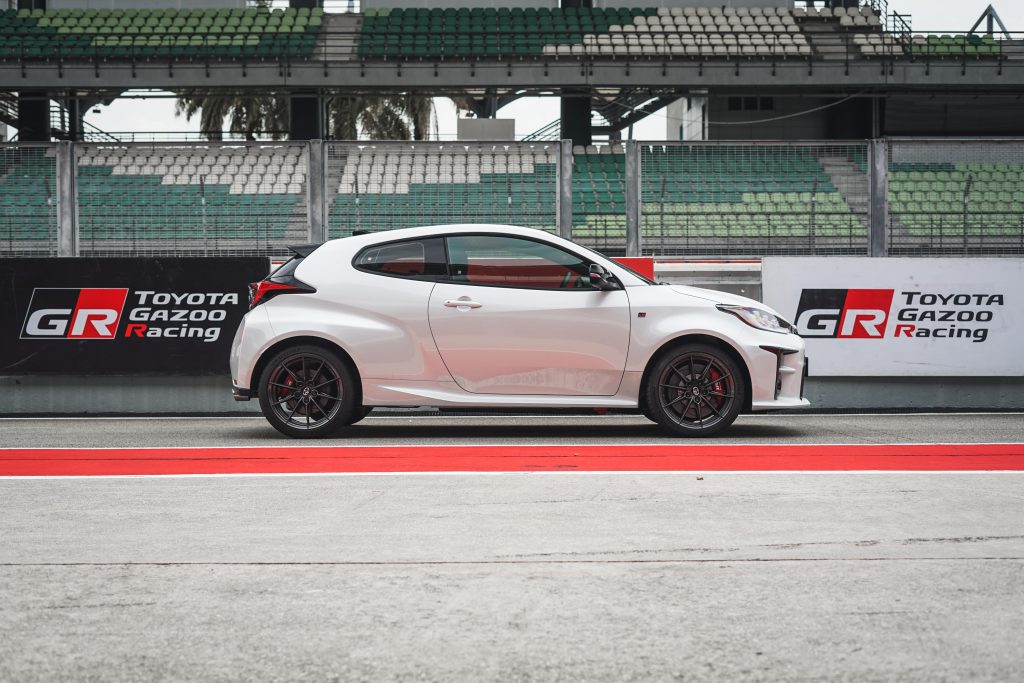 Launching locally for pre-bookings on the 17th of December last year, (if all units have indeed been sold) it only took one full month for these tiny Toyotas to 'have shot out of the showrooms with unprecedented speed'. These stellar sales locally should come as no surprise though, especially considering the news that broke down under regarding the initial 1,100 units which were allocated for Australia that sold out within just a week of its launch.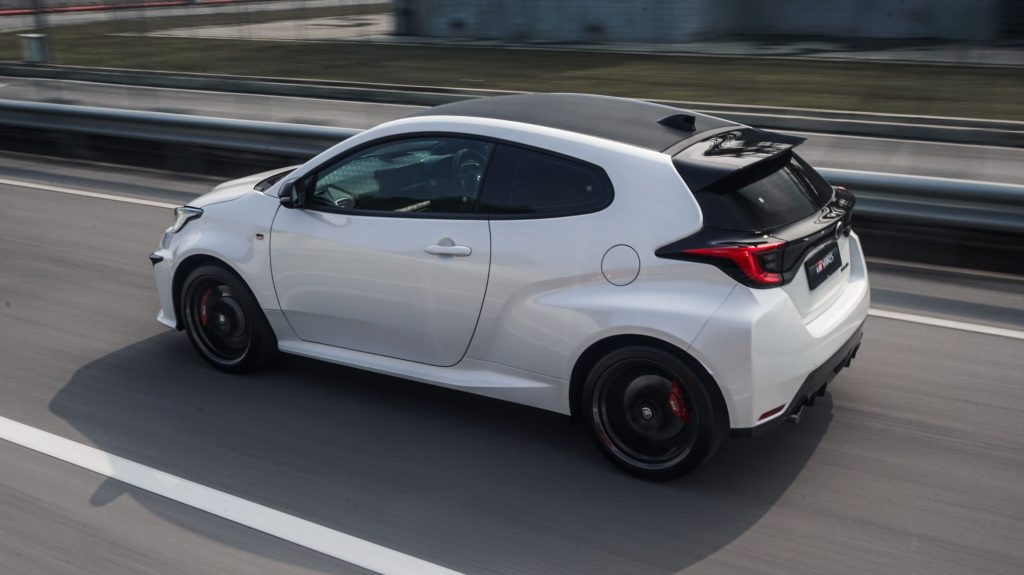 Priced at RM 286,896 (including sales tax exemption) and only featuring a three-cylinder engine (albeit turbocharged to 261 PS and 360 Nm of torque) under the hood, there are undoubtably some out there who will think it the height of hubris to get one of these three-door Toyota hatchbacks over something like a similarly priced BMW 330i. However it is not every day that the privilege of owning a road-going WRC homologation special comes up.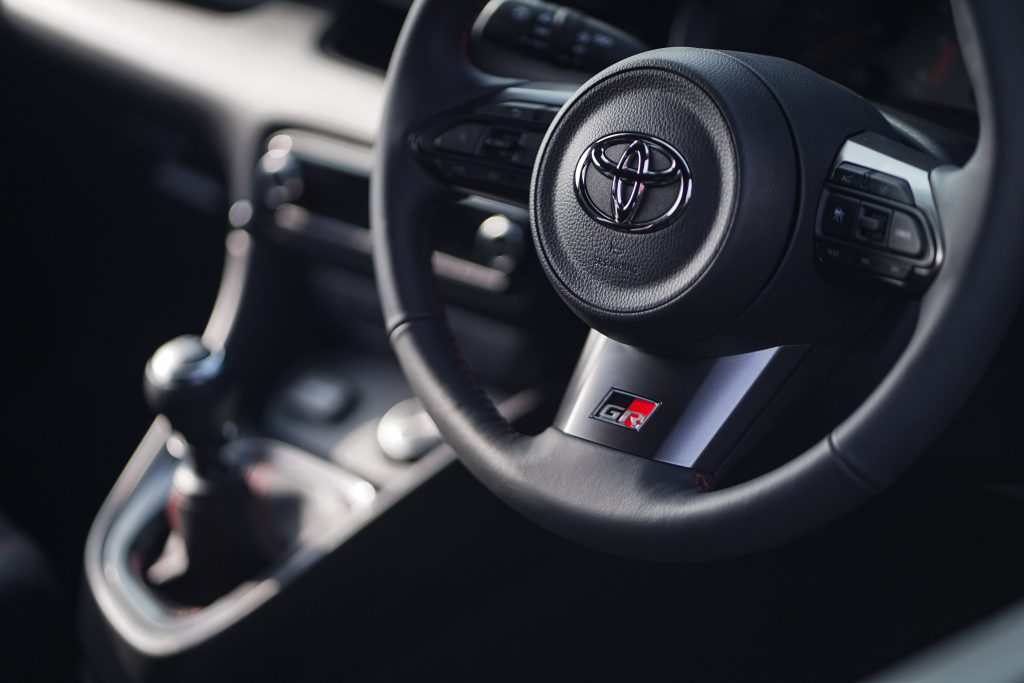 In fact, with only 25,000 units ever to be produced at the GR factory in Motomari, Japan, these limited run Yaris will probably be considered as the halo Toyota of the current era. Another way to think of this Yaris is as the modern day FD2R Honda Civic Type R that was sold here more than a decade prior. An enthusiast car which today still commands a rabid following, as well as an equally high used price.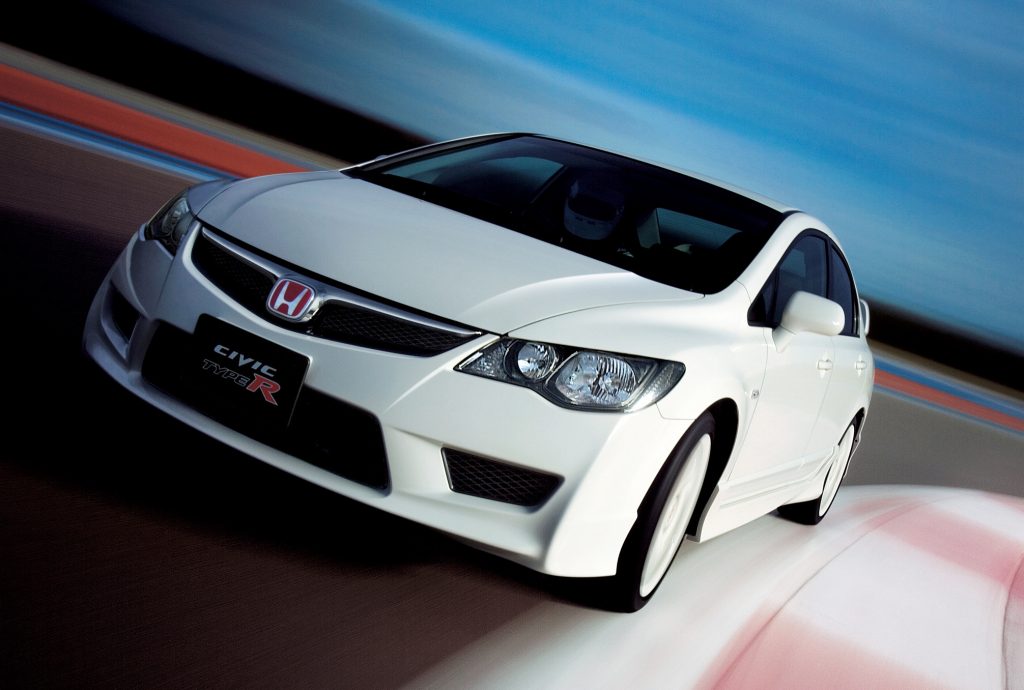 Going back to the performance specs of this particular GR Yaris, mated to the aforementioned forced-induction three-pot mill under the hood (which is incidentally the most powerful of its kind) is a six-speed manual transmission that then sends power to all four wheels, thanks to the GR-Four full time four-wheel drive system. Featuring Normal, Sport and Track modes, this four wheel drive system is capable of to sending up to 70% of its power to just the rear wheels. 
As for what is featured in each corner, rally-bred suspension and significantly uprated brakes are hidden behind 18-inch BBS forged alloy wheels wrapped in Michelin Pilot 4S performance tyres. Capping off this all performance enhancements on this feisty Toyota is a Torsen limited slip differential and a mechanical hand-operated parking brake, just to make the job of getting the back end loose that little bit easier.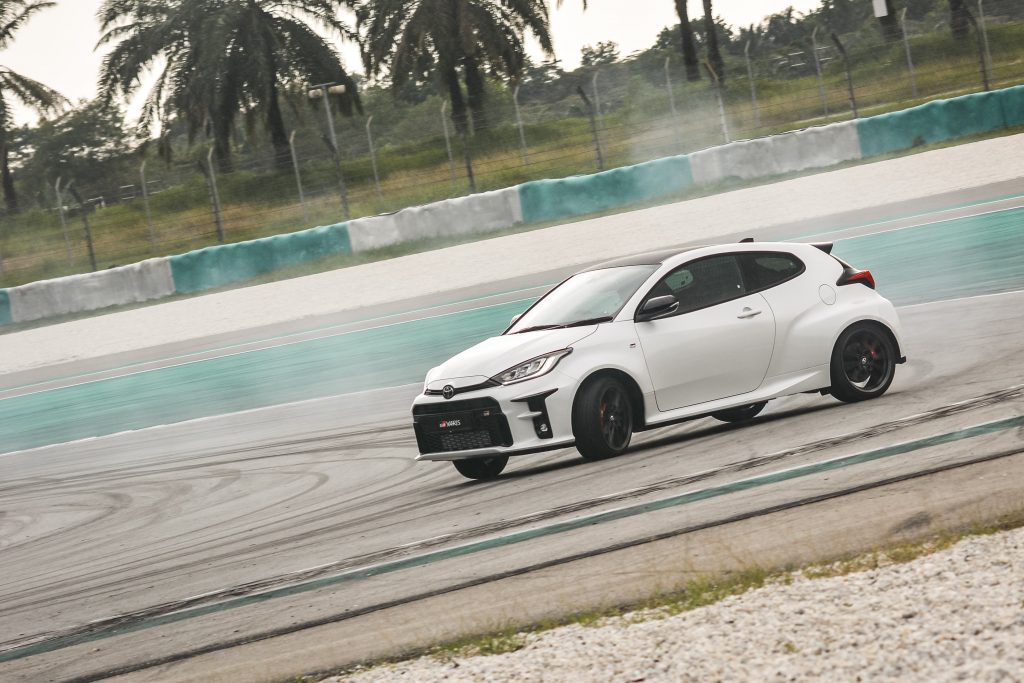 Now it is worth reiterating that there is the slimmest of chances of a (really) tiny number of units still available for allocation at the various GR Garages out there. So if you are still hankering for one of these souped-up Yaris, there might still be a (slim) chance to get one before they arrive sometime in the middle of the year.
Nevertheless if you have missed out on this pocket rocket, there is always the option to get GR Supra instead. Or the new mildly sporty Vios GR-S.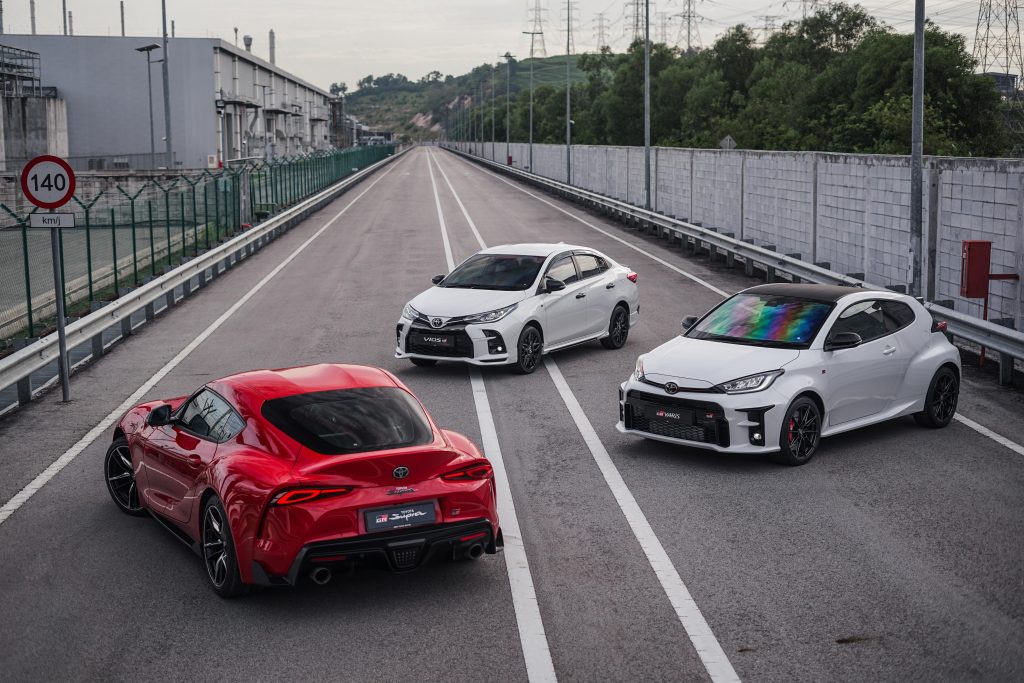 PRESS RELEASE: Those who have driven the new Toyota GR Yaris have nothing but praises for it, impressed by its remarkable handling and power. Only 25,000 units of this 'homologation special' are being produced by Toyota. 
Of the 25,000 units which will be sold globally, less than 200 units bearing a special plate to indicate its exclusivity, have been allocated for the Malaysian market. And just like the performance of the car, the units have shot out of the showrooms with unprecedented speed, demonstrating its undeniable desirability. 
"When we were informed of the new Toyota GR Yaris by Toyota Motor Corporation, we knew it would have great potential in the Malaysian market, especially with the increasing motorsport and motorsport-related activities organized by UMW Toyota Motor," said Ravindran K., President of UMW Toyota Motor.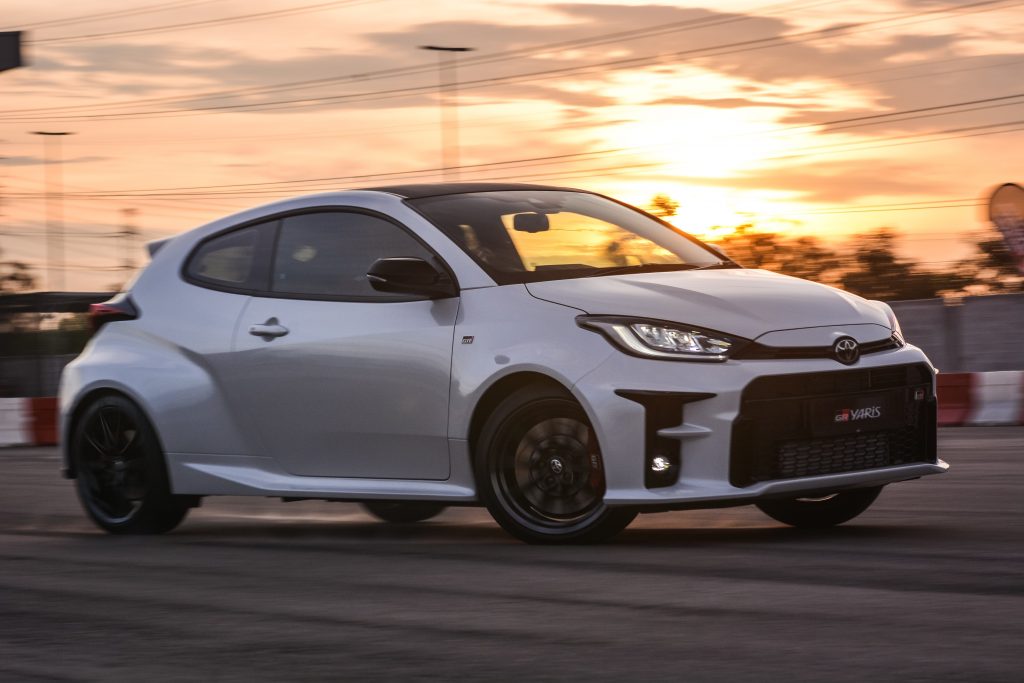 "The enthusiastic fans were eagerly awaiting the launch of the model and wasted no time booking one right after we launched the car on December 17, 2020. And now, just over a month since its launch, we have been receiving such overwhelming response. We thank customers for their enthusiastic support," he said. 
"Although the GR Yaris has been fast taken up, we encourage keen parties to continue to register their interest with our GR Garage Dealers nationwide," he added. 
The extraordinary demand for the GR Yaris has also been evident in some other countries. In Australia, for example, 1,000 units were sold within just one week. A united chorus of media praise for its all-round performance has helped ignite interest as well.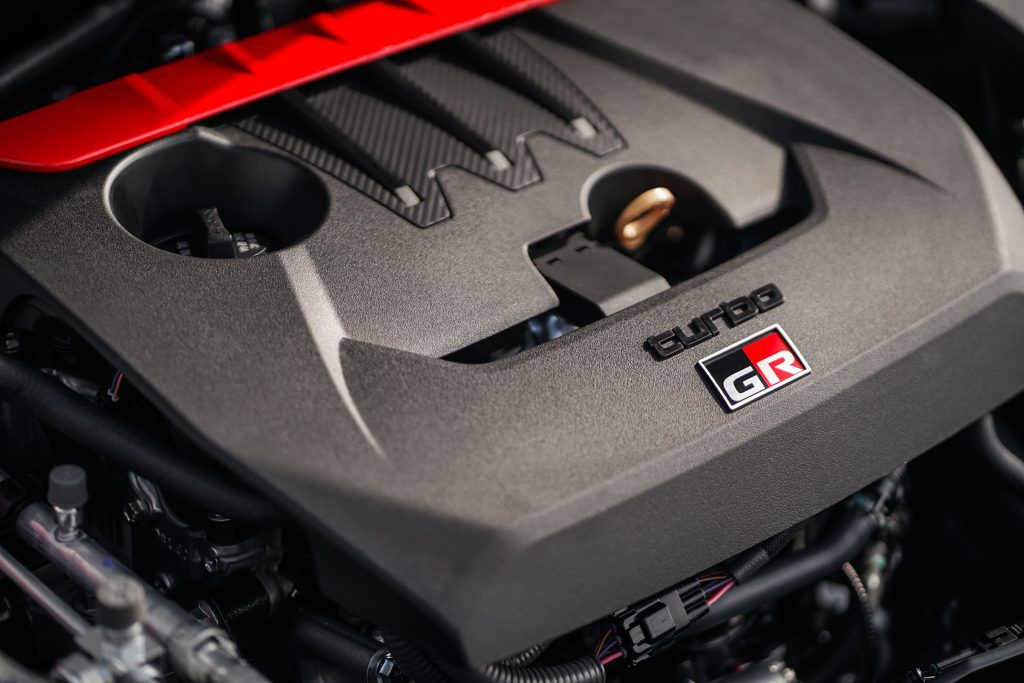 Priced from RM286,896 (excluding insurance, road tax and SST exemption), the GR Yaris has been offered only through a limited number of dealerships with the GR Garage. This is a dedicated sales channel for GR (GAZOO Racing) products such as the GR Supra, GR Yaris and Vios GR-Sport as well as performance items. 
"The GR brand harnesses the experience gained by pushing the limits in motorsport and applies it to a whole new generation of high-performance cars from Toyota," said Akio Takeyama, UMW Toyota Motor's Deputy Chairman and GAZOO Racing Malaysia's Chief Motorsports Officer. 
"The result is models like the GR Yaris that are fine examples of how we are making ever-better cars that are rewarding and fun to drive. Further to that, we are also more than pleased that we will be introducing even more GR models to the in the near future," he added.