Reviews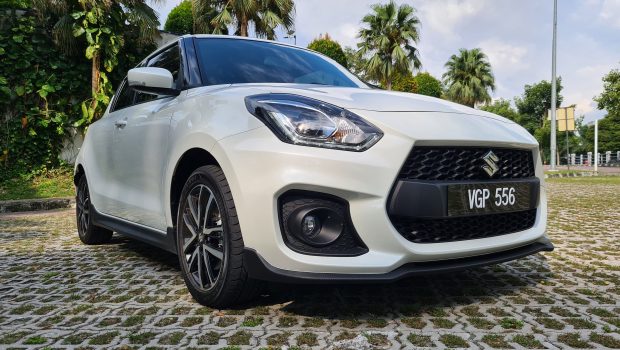 Published on October 3rd, 2021 | by Joshua Chin
0
First Drive Impressions: Suzuki Swift Sport 
A bad value proposition it may be, but the Swift Sport is still very much a hot hatch worth lusting over. 
When the Swift Sport recently heralded Suzuki's return to the Malaysian market, it has to unfortunately be said that this pocket rocket's arrival perhaps wasn't really the most well received among most auto enthusiasts locally.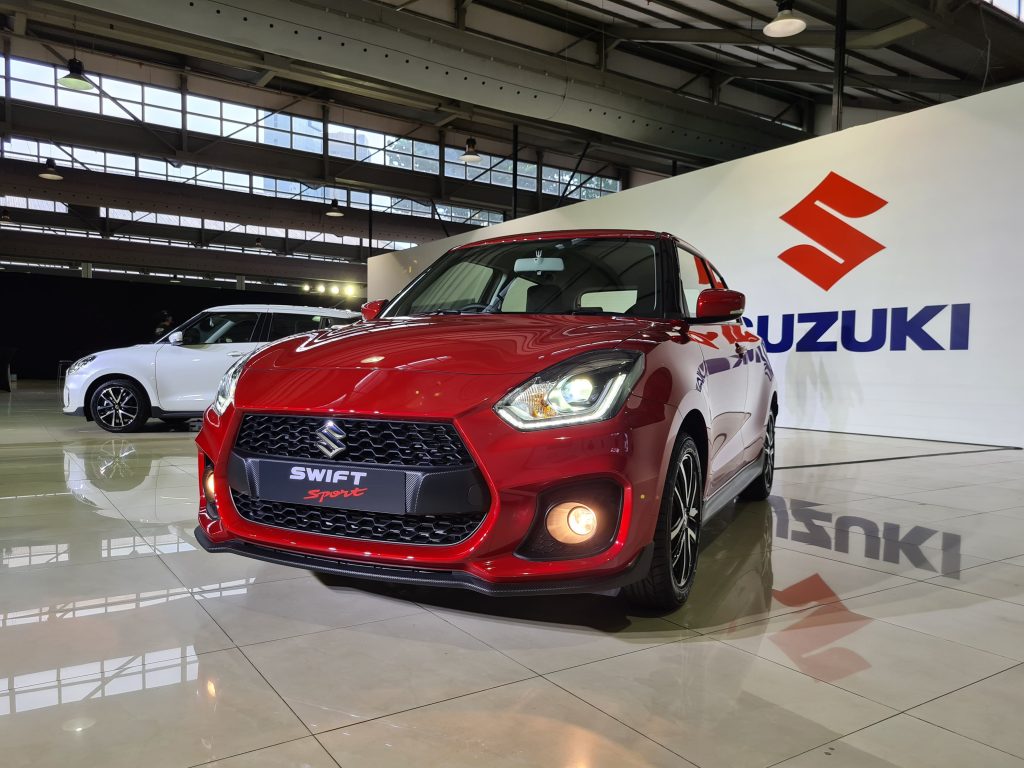 Many in the local auto sphere for instance were (and still are) bemoaning the fact that these officially imported units lacks even the option of a stick shift that was offered in other markets. Though larger reason as to why these Swift Sports hasn't had every local auto enthusiast singing its praises is probably more related to what many perceive as a sky high asking price of RM 139,900, which in whatever way you cut it is more than quite a lot for a tiny Japanese hatchback.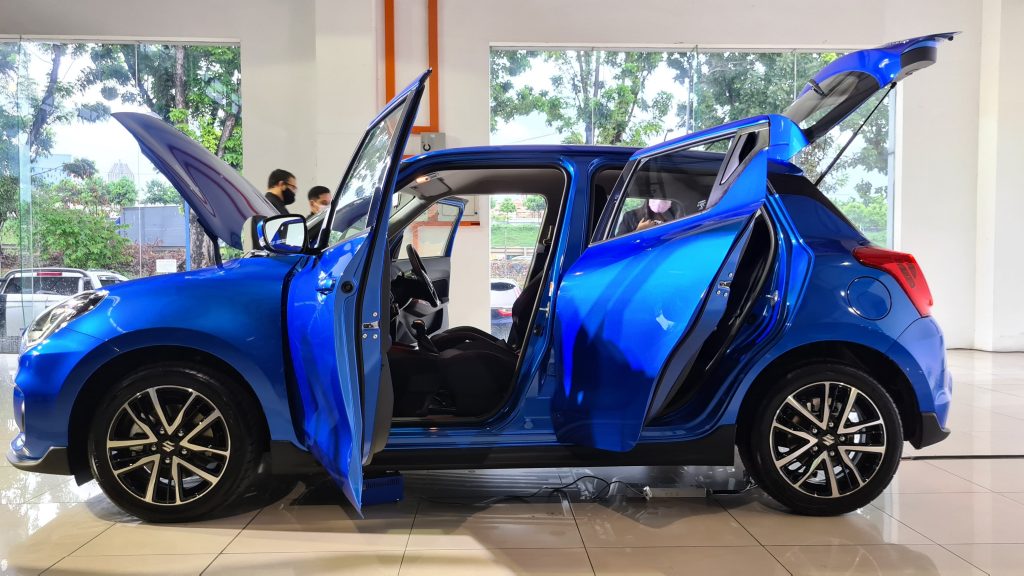 Upon having recently had the chance to really poke around with it first hand too, it is rather worrying to report back that these two main complaints with the Swift Sport are not to be the only two foibles with this hot hatch. Looking at this hot hatch purely through a sensible scope at least therefore, it would not really be all to hard in concluding that this little Suzuki is certainly a contender in being one of the worst value propositions in the local auto market at the moment.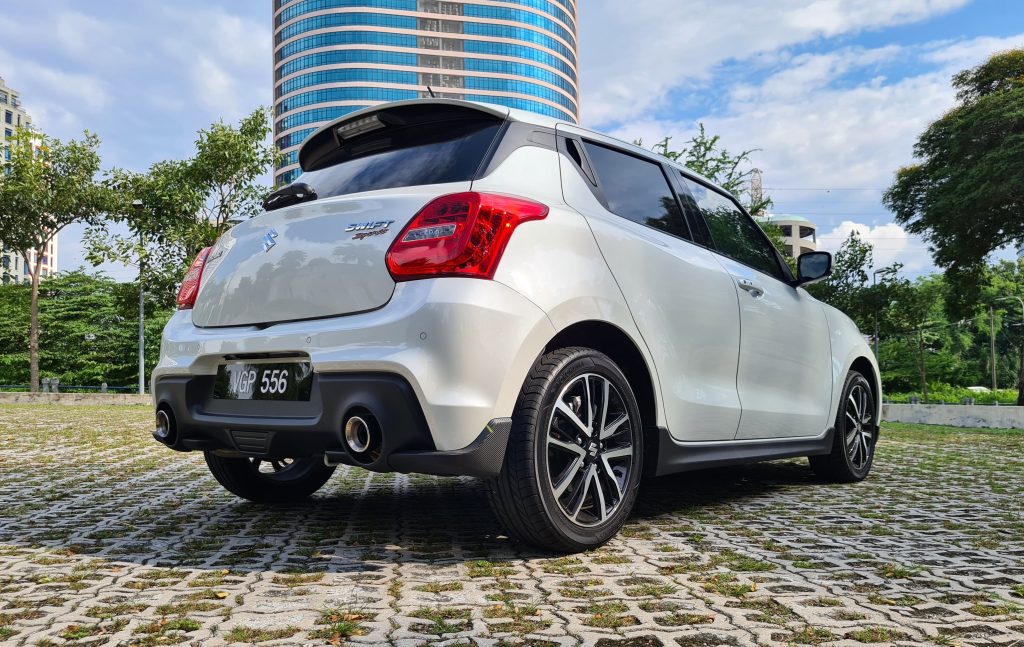 In fact, it could perhaps reasonably be said that anyone who buys one of these Swift Sports brand new in Malaysia currently is very likely to more money than sense, or have perhaps completely taken leave of their senses altogether. Having said that though, if I myself were looking for a new car in this price range, it would actually take an immense amount of strength to not make a beeline straight to the Suzuki dealership and immediately place an order for one.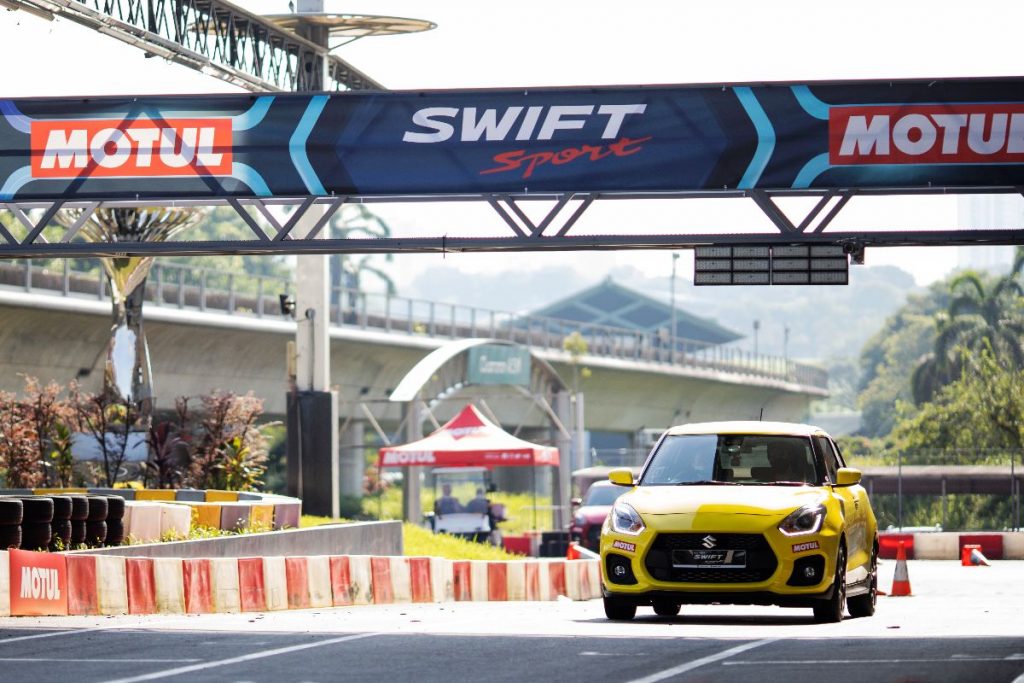 And this is because the Swift Sport is really just that much of a hoot to drive, to the point where all of its other numerous niggles simply fade into the background. That massive grin which hung on my face every time I was behind the wheel of small Suzuki after all did do a rather a good job in hiding its more obvious shortcomings, like an interior that appears to have came from a car costing half its price for example.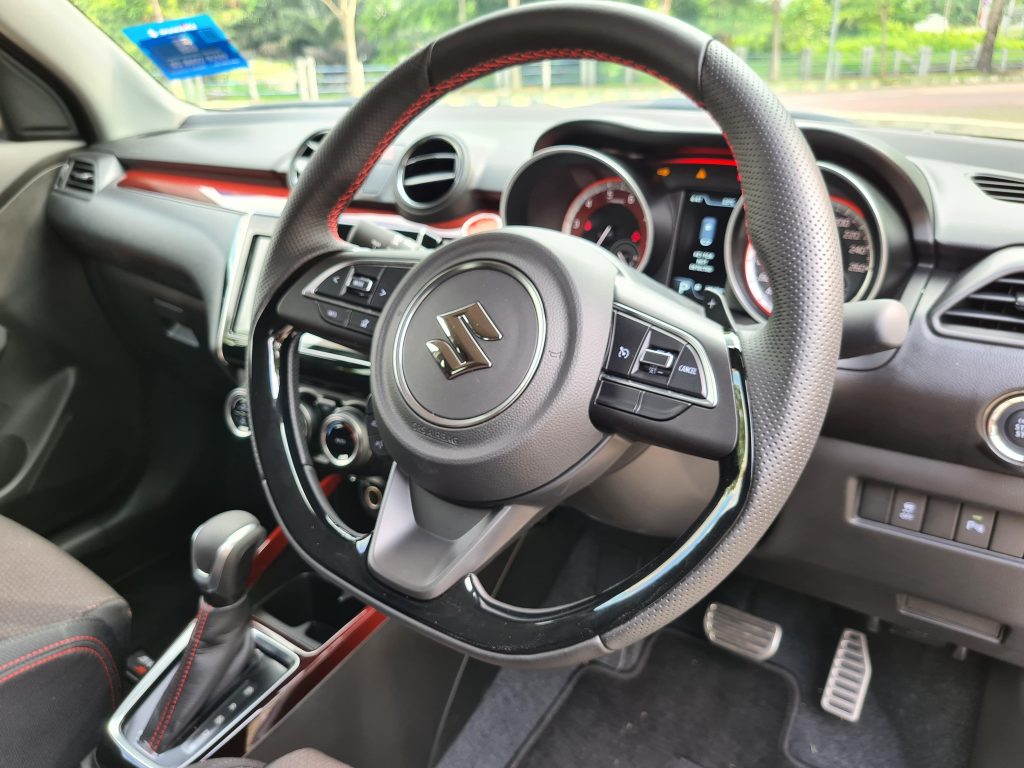 Sure Suzuki has (to the surprise of no one) done a more-than-adequate job in screwing everything down within the cabin of this Japanese-imported hatchback. The pair of body-hugging bucket seats that are standard on the Swift Sport were also extremely supportive, with its leather-wrapped steering wheel being a joy to grab onto too.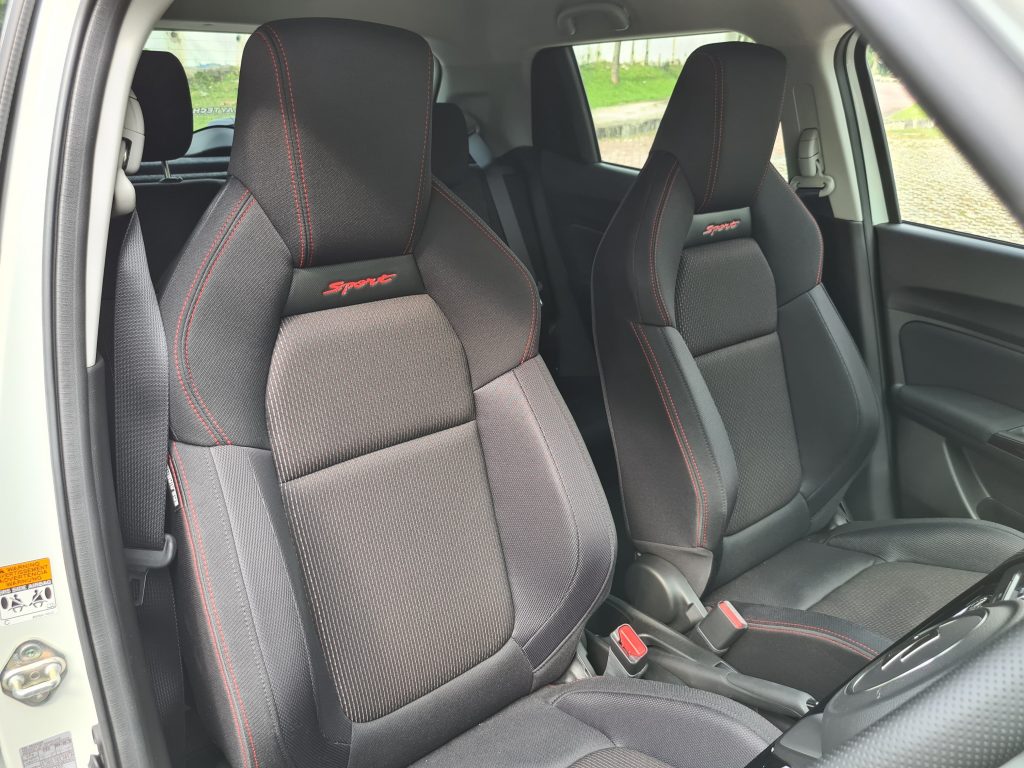 All this still however doesn't really discount the fact that the overall interior ambience is far from what to expect from a car that costs the same as a top-spec Civic, despite the best efforts from Suzuki to liven things up a bit within with various bits of red trim and metal pedals. The presence of a not-insignificant amount of blanked off buttons dotted around the place does not really help its case much here as well, with the rather basic (and not the most intuitive) 7-inch central infotainment system and the lack of any active safety kit being further black marks on the Swift Sport.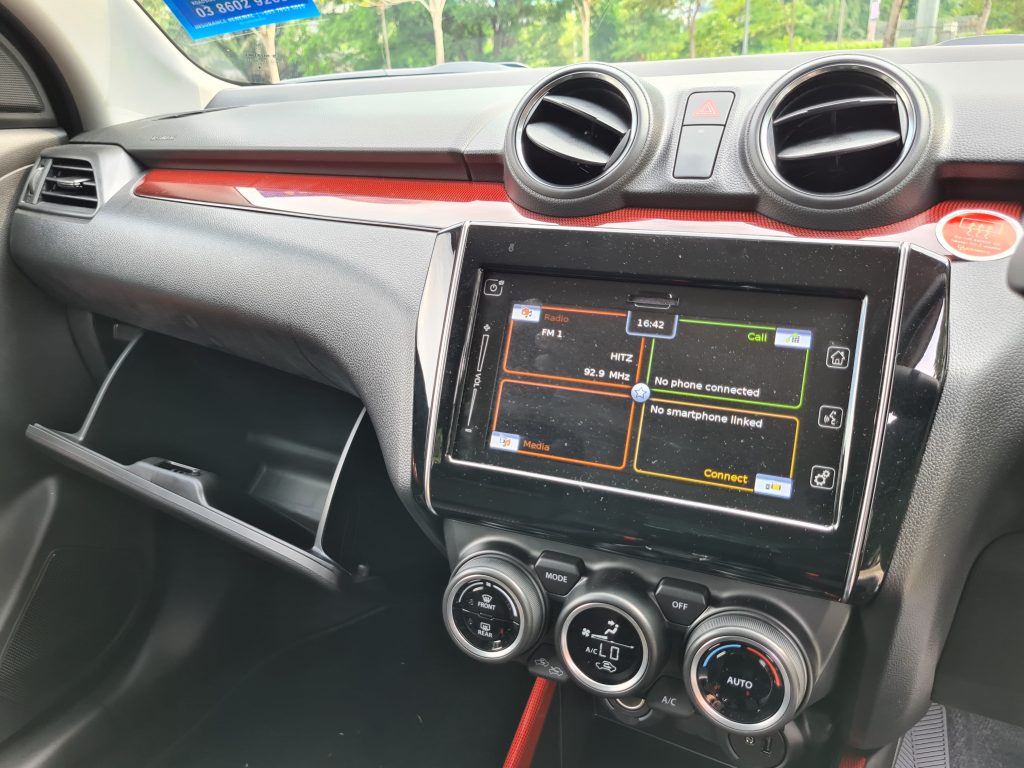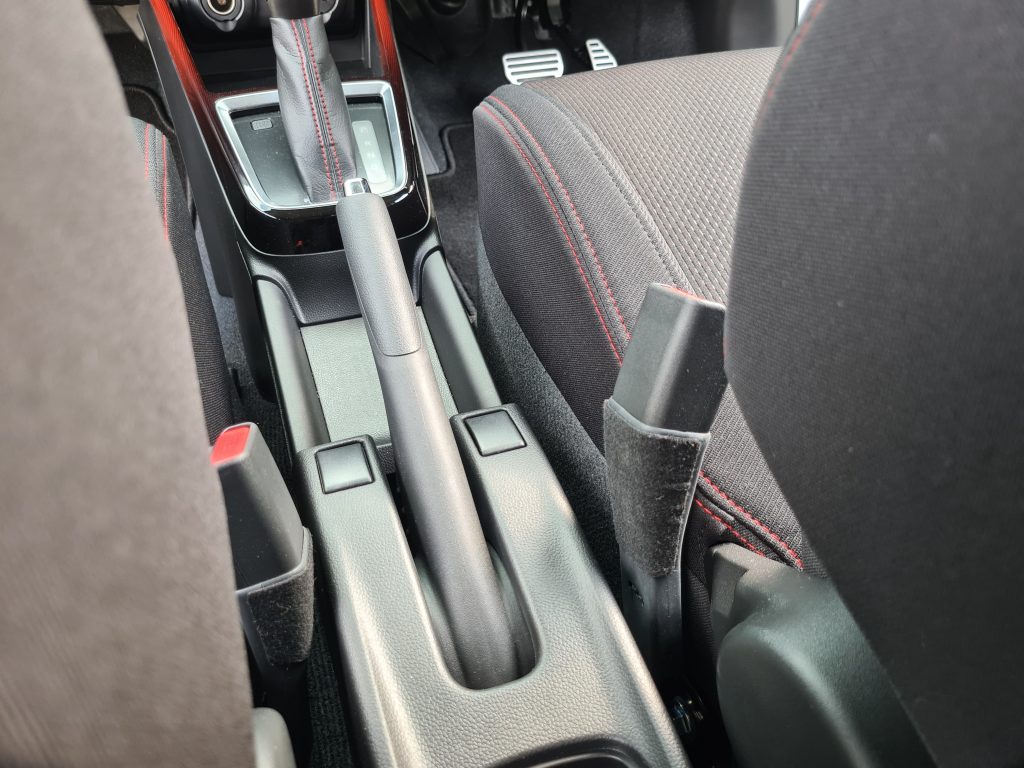 Continuing on the topic of black marks too and touching on its gearbox, the occasional jerkiness and generally indecisive nature of the Swift Sport's 6-speed automatic 'box did at the end of the day convert me in thinking that perhaps its manual counterpart should at least have been an option offered by Naza Eastern. Particularly when considering the target demographic of these Suzukis are the fun-loving auto enthusiast crowd, who oh so desperately demand for a row-your-own transmission with their toys.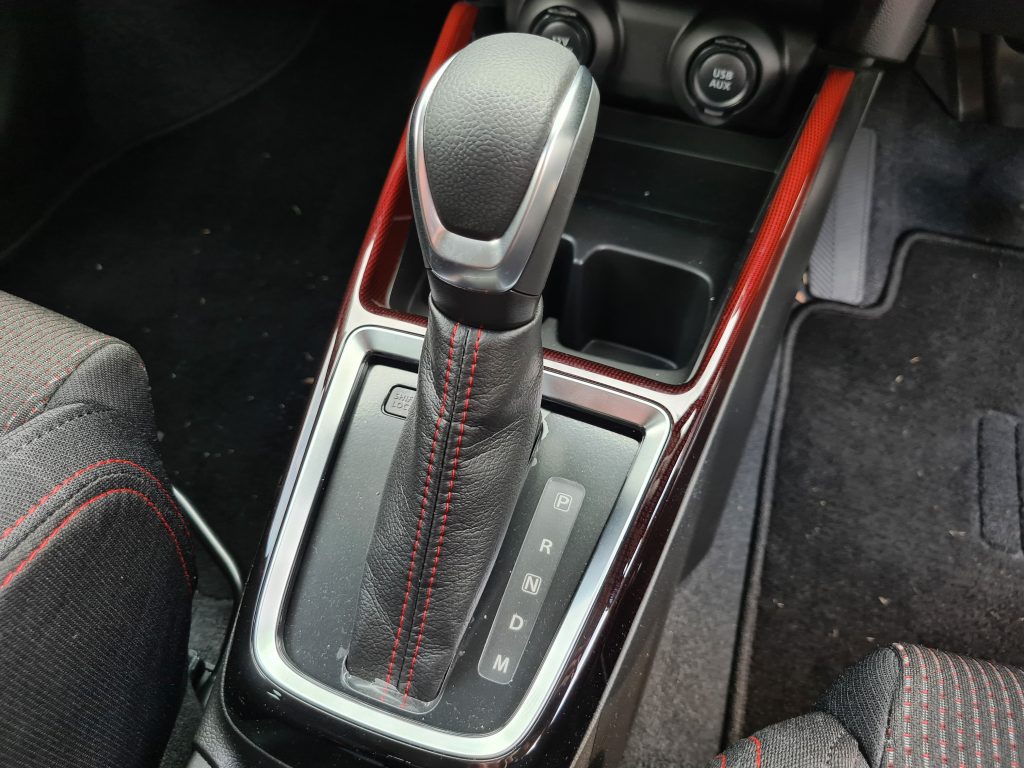 Those same enthusiasts however who are used to the true blue hyper hatches of today and are expecting for the Swift Sport to be blowing their socks off in equal measure would likely be left feeling more than a little disappointed. That is as its 140 hp 1.4-litre Boosterjet turbocharged four-pot only manages to propel this tiny hatchback to 100 km/h from a standstill in a comparatively leisurely 8.0 seconds, and does rather lose some steam once the speed climbs above what is typically recommended by the Malaysian government on highways.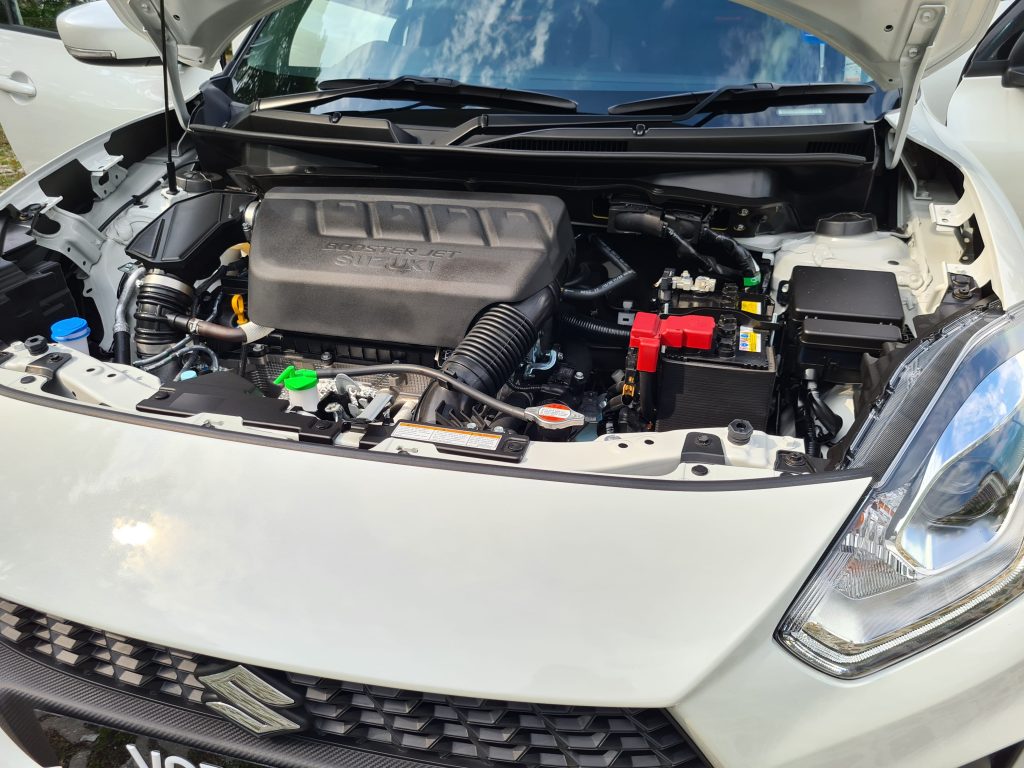 Though while this little Suzuki will be beaten at the traffic light grand prix by even a Proton X50 (0-100 km/h in 7.9 seconds), there is nevertheless to be no one in the world that would not get a kick out of seeing that boost gauge on its central screen fill up as its front wheels chirp off the line from said set of traffic lights. Only the most miserable mope too will not see a wide grin hanging from ear to ear when it comes to twirling the fantastically weighted steering system, that offers oodles of feel through that aforementioned lovely flat-bottomed wheel.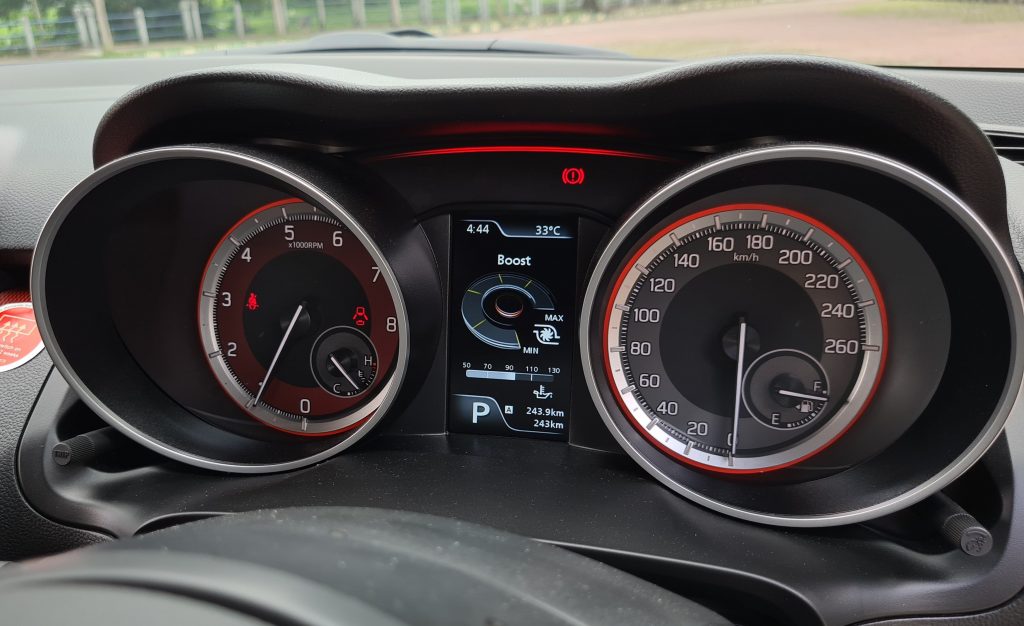 A suspension system that is supple enough to deal with the rough Malaysian roads, while being sharp enough to tackle the touge routes of one's choosing is also highly deserved of praise on this Swift Sport. All round disk brakes on this featherweight of a pocket rocket meanwhile means that stopping power is more than adequate even when really giving it the beans on the twisties too, though there really isn't a reason to brake into a corner regardless, as there is grip by the bucketloads afforded by those smaller-than-expected 16-inch tyres.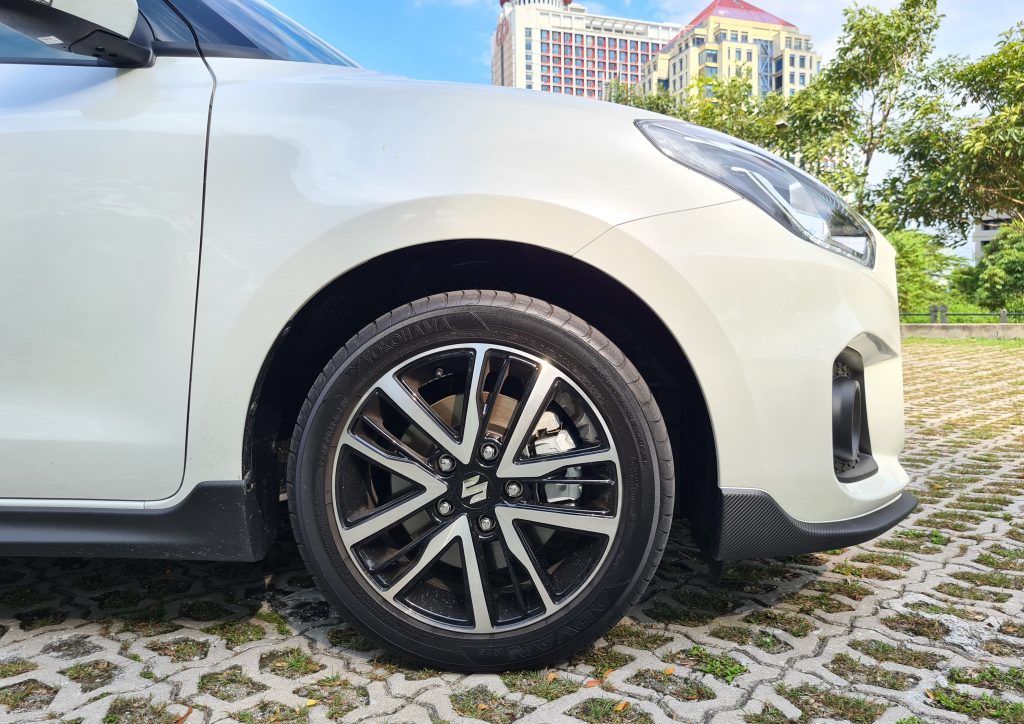 Touching on the topic of those small tyres does however neatly lead onto one of the biggest draws with this little Suzuki, which is its diminutive dimensions in general. Now here is where a bit of bias from the writer who daily drives a turbo-ed Polo might be showing through, but there are only few greater pleasures in life which is comparable to the thrill of expertly piloting this scamp of a Suzuki through every single tiny gap that presents itself in traffic.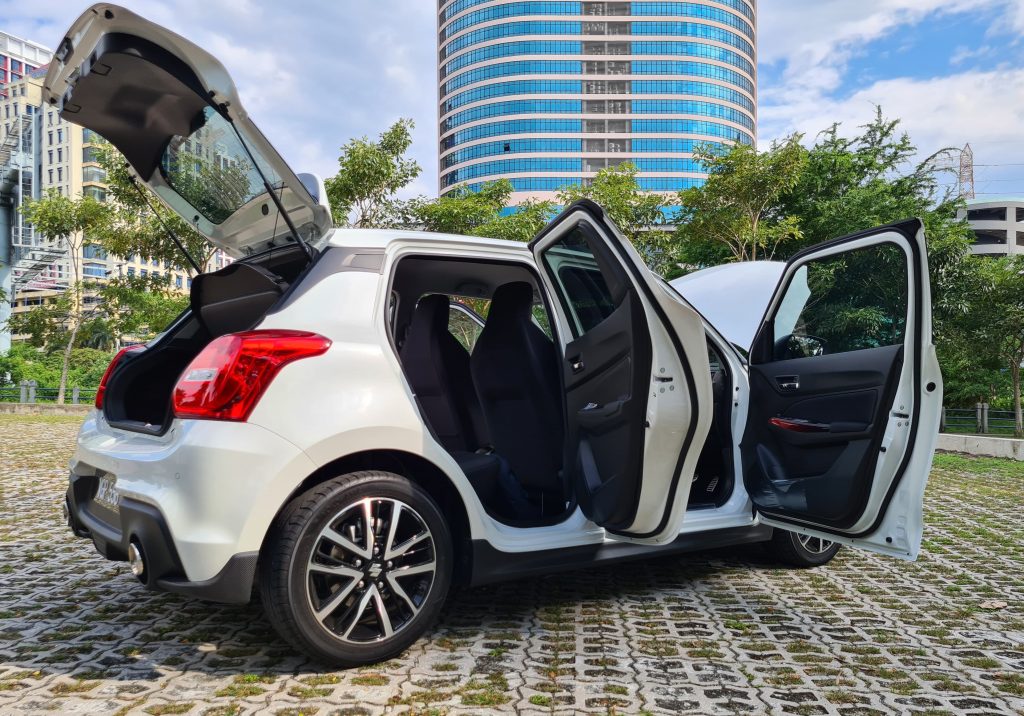 To sum it up neatly then, the Suzuki Swift Sport is certainly not a car to buy with one's head. Then again though, you'll be having too much fun behind the wheel during the test drive that your heart will practically sign the dotted line for its deposit for you. 
And just to make signing that deposit that little bit easier, just think of this little Suzuki as being a cut-price alternative to the GR Yaris. Offering up to 95% of the thrill for less than 50% of the price, this alternate perspective does somewhat make the worst value new car in Malaysia almost seem like the bargain of the century.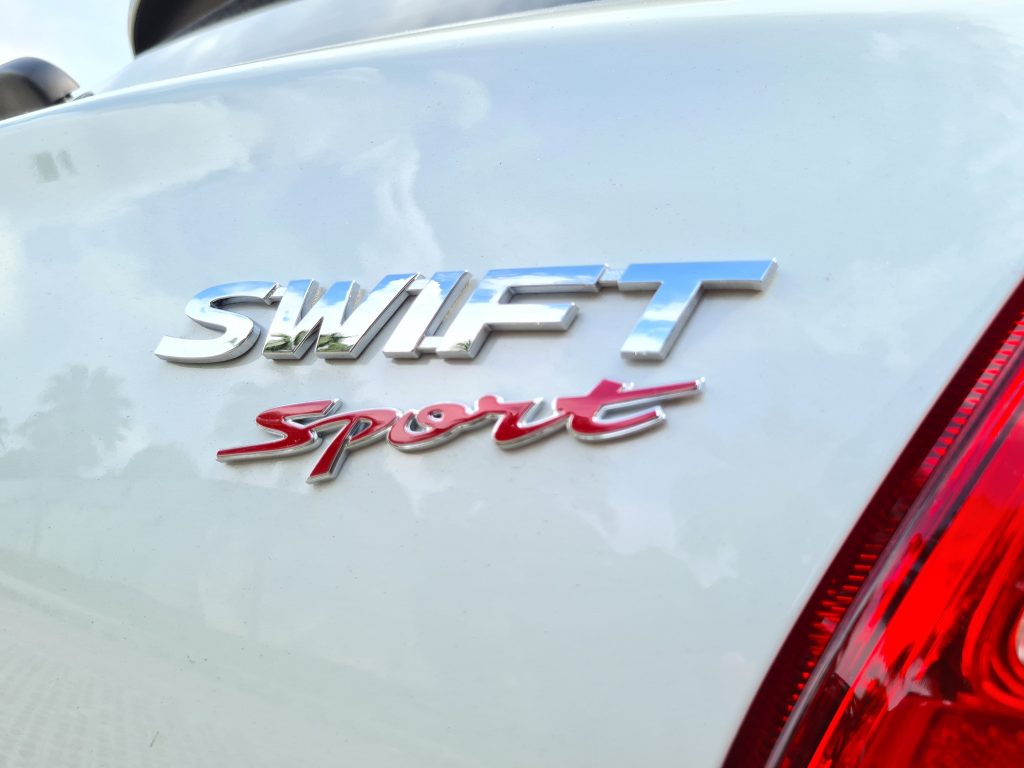 Suzuki Swift Sport Technical Specifications
Engine: BOOSTERJET turbocharged four-cylinder petrol
Displacement: 1,373 cc
Transmission: 6-speed automatic transmission with paddle shifters
Max Power: 140 hp @ 5,500 rpm
Max Torque: 230 Nm @ 2,500 – 3,500 rpm
0-100 km/h: 8.0 seconds
Top Speed: 205 km/h
Price: RM 139,900 (inclusive of 50% SST exemption)