Automotive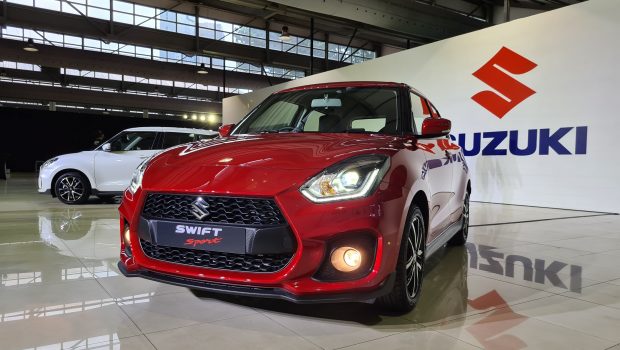 Published on April 10th, 2021 | by Joshua Chin
0
Suzuki Returns To Malaysia With Launch Of Swift Sport
The new Suzuki Swift Sport arrives fully imported from Japan at a price of RM 139,900. 
After an absence of 5 long years from the Malaysian market, Suzuki has finally made its return over here official under its new Naza Eastern Motors brand guardians with the recent launch of the new Swift Sport locally.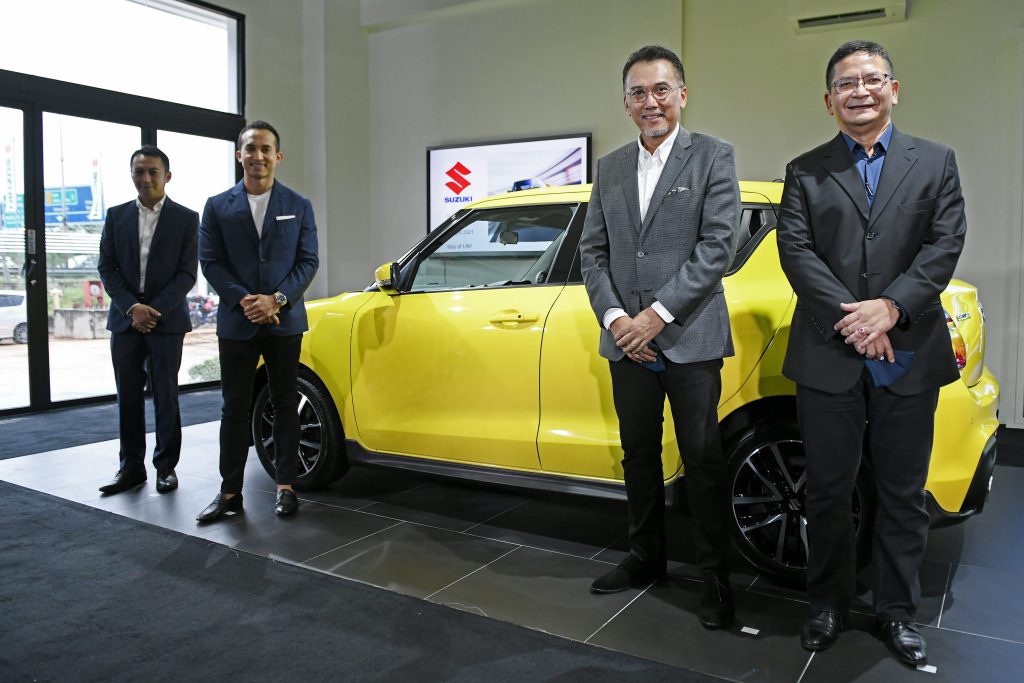 A model name that is typically associated with a cheap and fun Japanese hot hatch, this new model however is not exactly the cheapest thing. Retailing at an eye-watering RM 139,900, this fully-imported Swift Sport is in fact roughly equivalently priced to a fully loaded Honda Civic over here.
While the rational part of the brain may indeed say just go for the Civic, there is nevertheless still plenty of features within the tiny dimensions of this hot hatch that tug at the heartstrings of enthusiasts to perhaps sway their purchases over to the plucky hot hatch instead of the sensible sedan. Chief among which will probably be its cutesy overall aesthetic of the Swift, that brings with it that little bit of aggression courtesy of the sporty additions that are featured this sporty variant.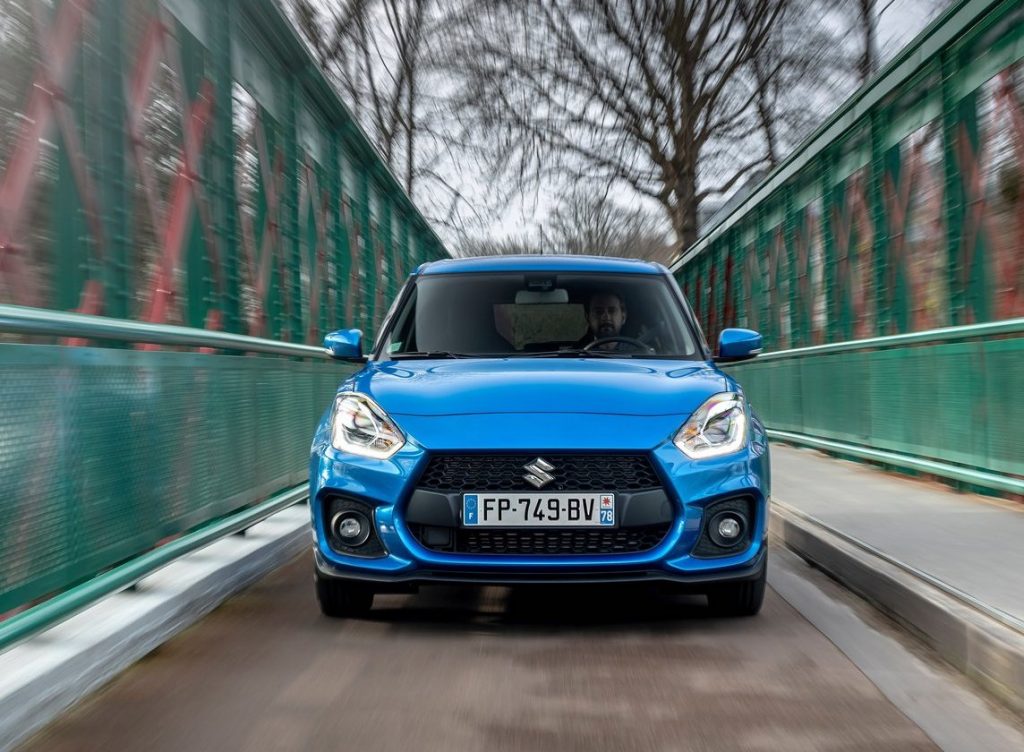 It is just the little things like the larger honeycomb grille up front flanked by LED projector headlights and prominent halogen fog lights, which gives the Swift Sport a mean (yet somehow adorable) face. Featured down below up front too are a carbon fibre finish lip spoiler, that continues round the side of the hot hatch in the form of extended side skirts. 
Speaking of the side profile of this tiny Japanese hot hatch, its tiny dimensions are further accentuated by hidden C-pillar rear door handles and tiny (in this day and age) 16-inch dual-tone alloy wheels. Round the back meanwhile, LED rear light clusters and twin tail pipes integrated within a matte plastic rear diffuser that gives some pop to the curvaceous rear end in both the aesthetic and literal sense respectively.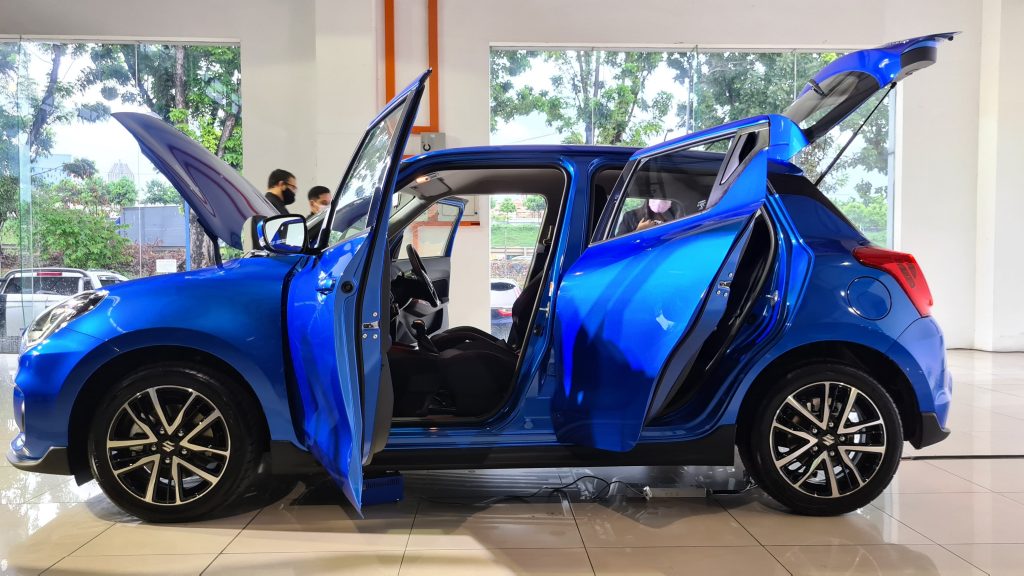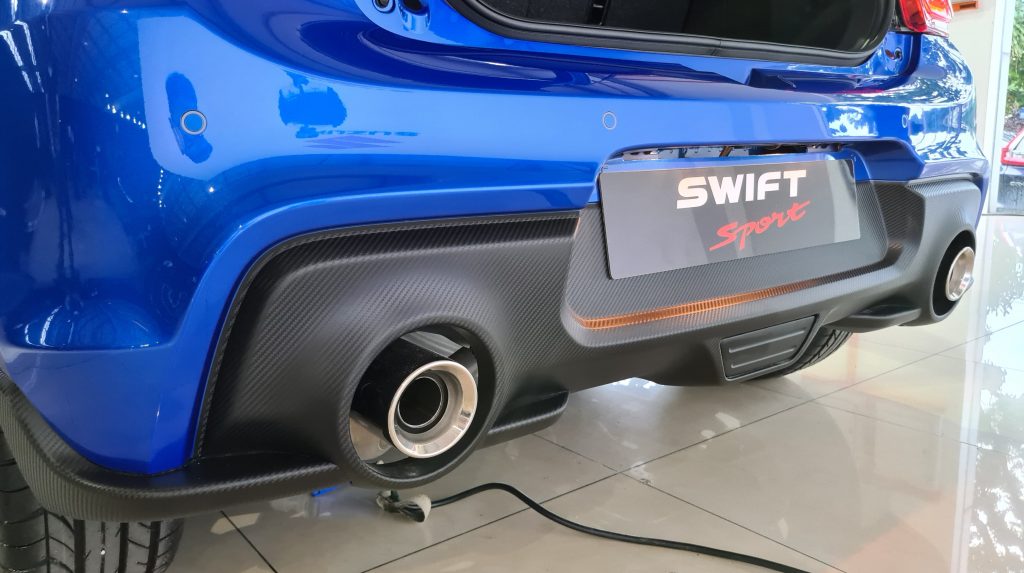 On the topic of the exhaust, those twin pipes are connected up front to an innovative 1.4 litre direct-injection turbocharged four-cylinder. Dubbed by Suzuki as the BOOSTERJET, it produces 140 hp and 230 Nm of torque that drives the front wheels via the sole transmission option of a 6-speed automatic gearbox with paddle shifters.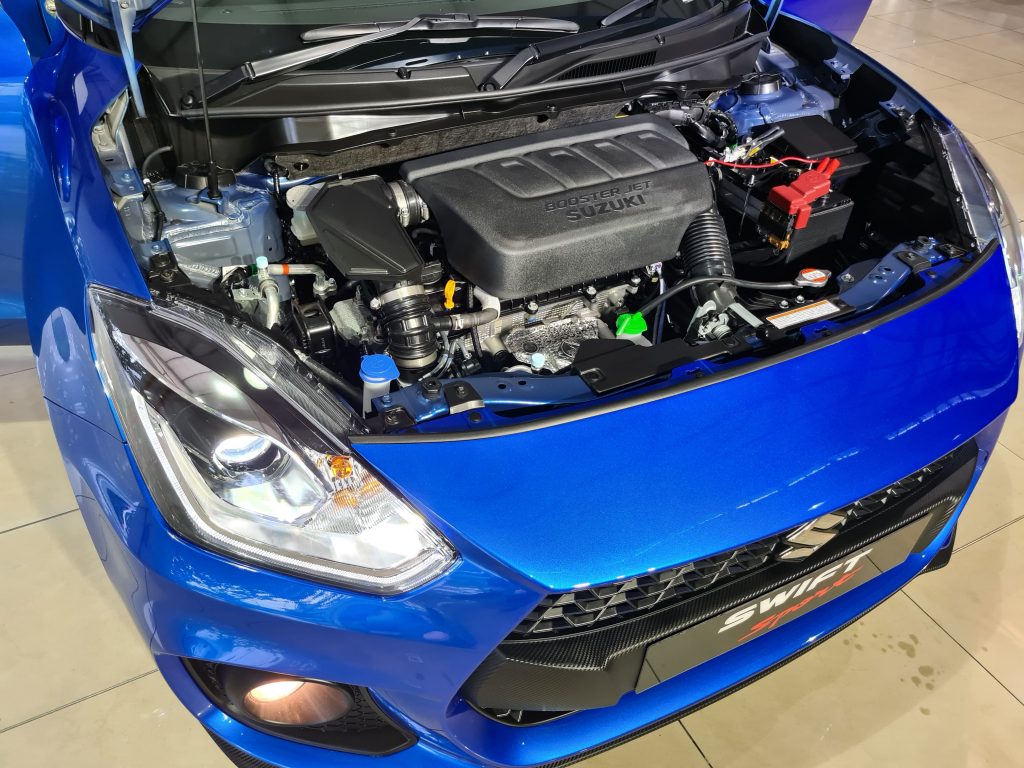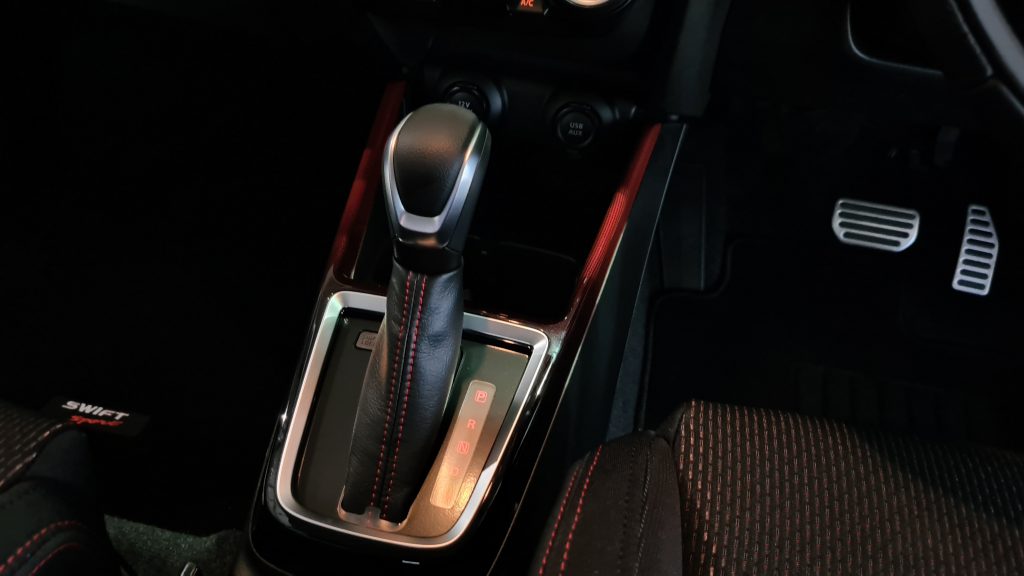 Unfortunately for enthusiasts, Naza Eastern has no plans thus far to officially import the 6-speed manual version of the Swift Sport to our shores. Enthusiasts could however seek solace in this Japanese hot hatch's agile and nimble handling characteristics that should be inherent with a car weighing just 970 kg, and is further amplified by Suzuki's new Heartect platform on which the current car is based upon.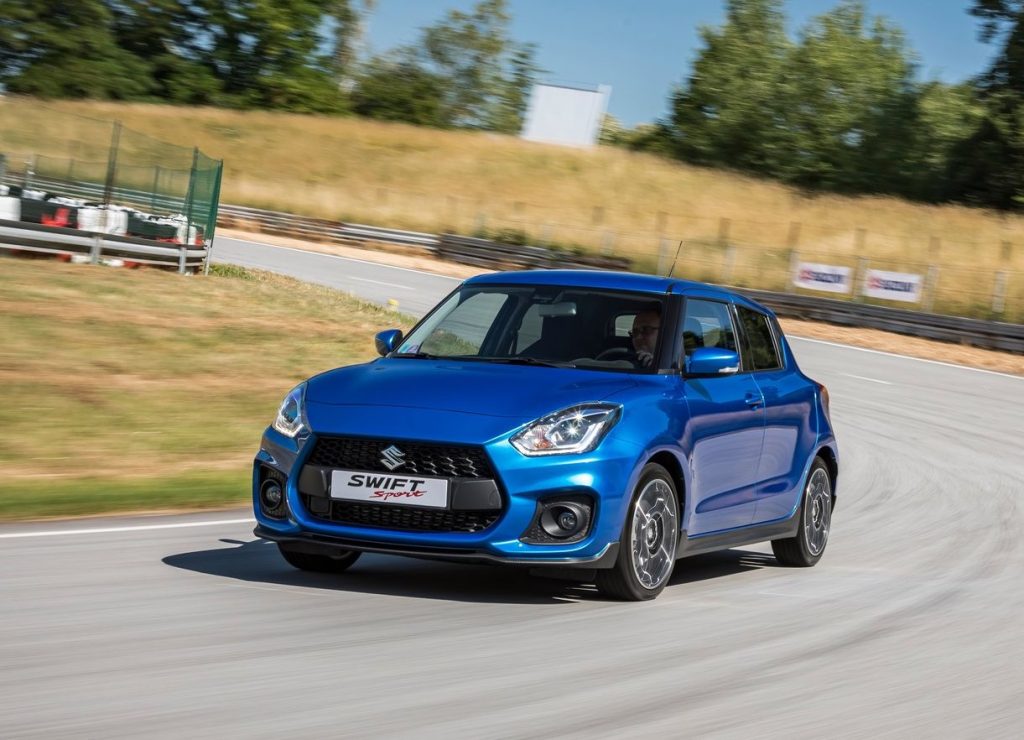 Despite its light weight though, the Swift Sport isn't exactly spartan as within the cabin is a 7-inch central infotainment touch screen with Apple CarPlay integration, six speakers, single-zone automatic climate control, an analogue instrument cluster with a digital multi-information display and a multi-function leather-wrapped steering wheel. Additionally, sporty interior touches like fabric semi-bucket seats with red stitching and 'Sport' lettering and metal pedals are also featured within the interior of this simple hot hatch to liven things up further.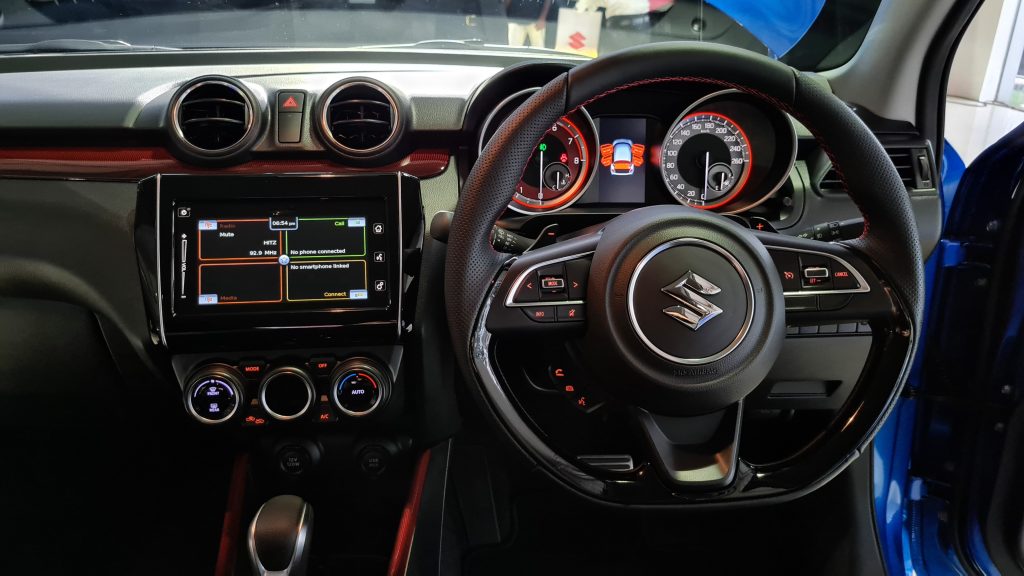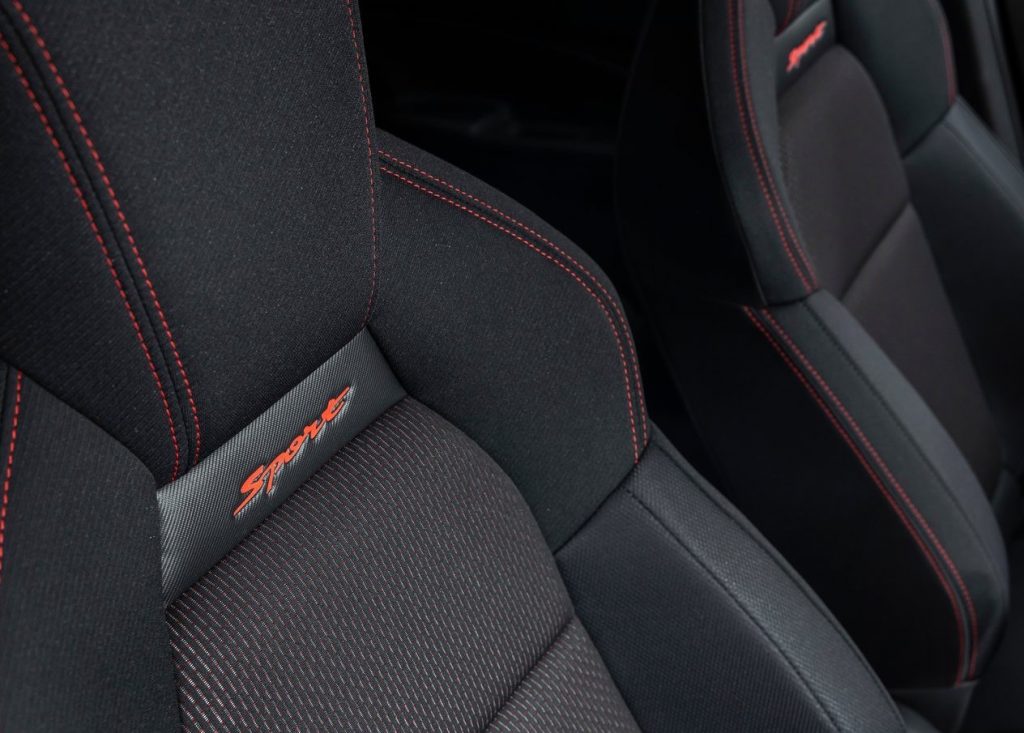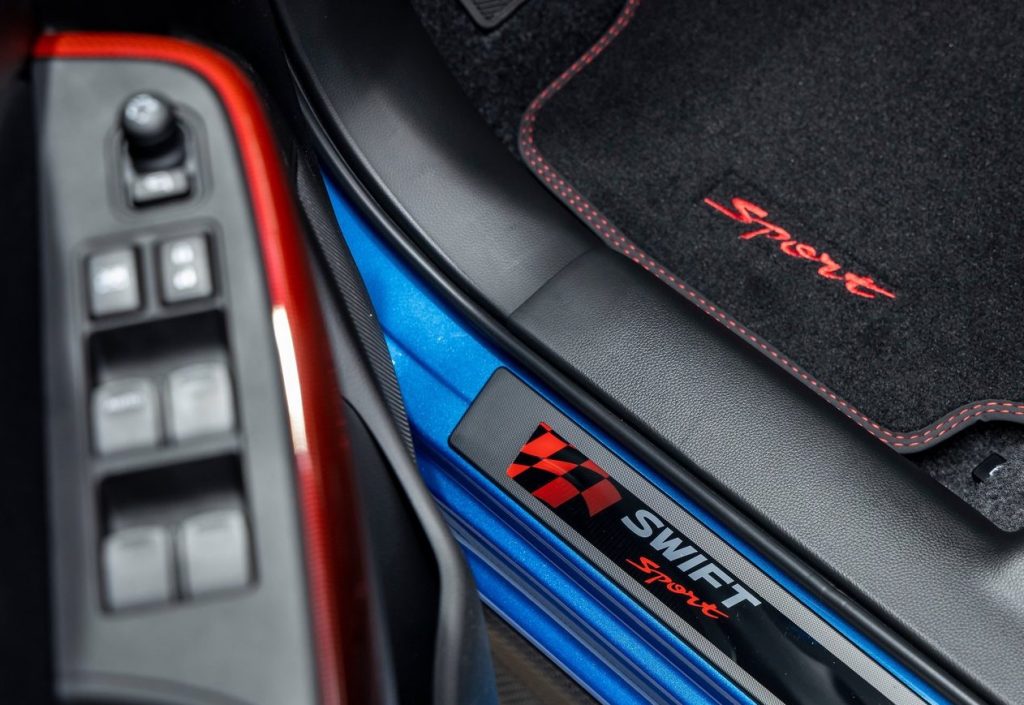 Missing however from the Swift Sport are any form of active driver aids, though six airbags and the usual host of passive safety features come as standard. A reverse camera and keyless go are also among the convenience features available with this small hot hatch. 
Available in four colours: Champion Yellow, Pearl Pure White, Speedy Blue Metallic, and Burning Red Pearl Metallic, enquiries regarding the Swift Sport can be made at Suzuki's new flagship Malaysian 3S centre located within Naza Automall along the Federal highway in Selangor.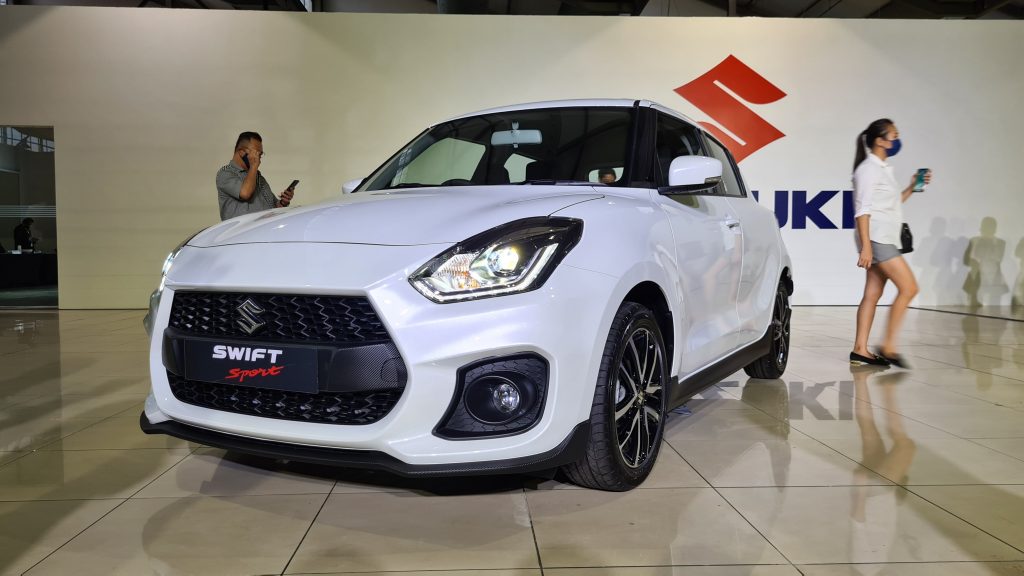 Now granted, the new Suzuki Swift Sport is probably not going to be a common sight on Malaysian roads any time soon. Especially considering the current retail price. 
Then again though, the Volkswagen Golf GTI costs about the same as a BMW 320i and yet they are a common sight here today. So perhaps Naza Eastern just may have a slim chance of widespread success on their hands with this newly launched Swift Sport(?)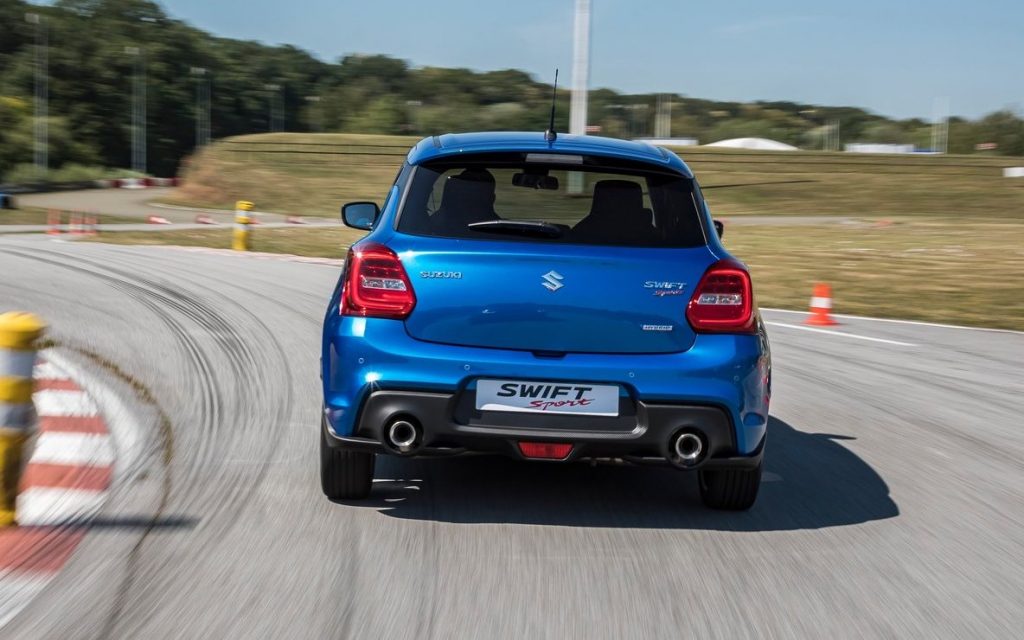 PRESS RELEASE: Hot-hatch enthusiasts rejoice as the iconic Suzuki Swift Sport has found its way back to Malaysia! The Swift Sport's debut marks the first official launch of new generation Suzuki Cars in Malaysia under its new distributor – Naza Eastern Motors Sdn Bhd. 
"We are ecstatic to kick start Suzuki's reintroduction in Malaysia with the highly popular hot-hatchback that won the hearts of many enthusiasts back in the days. We believe that this model can captivate enthusiasts once again from its aggressive styling, all-new drivetrain, and responsive handling." says Dato Nik Hamdam Nik Hassan, Group Chief Executive Officer, Naza Automotive Corporation Sdn Bhd. 
The Japan imported (CBU) Suzuki Swift Sport, comes equipped with the 1.4L BOOSTERJET engine paired to a 6-speed automatic transmission with paddle shifter that produces 140hp/230Nm of torque from 2,500rpm. Underpinning the car is the new generation HEARTECH platform that ensures enhanced collision safety via its strengthened underbody rigidity while rewarding drivers a nippy and adrenaline pumping drive from its superb torque-to-weight ratio.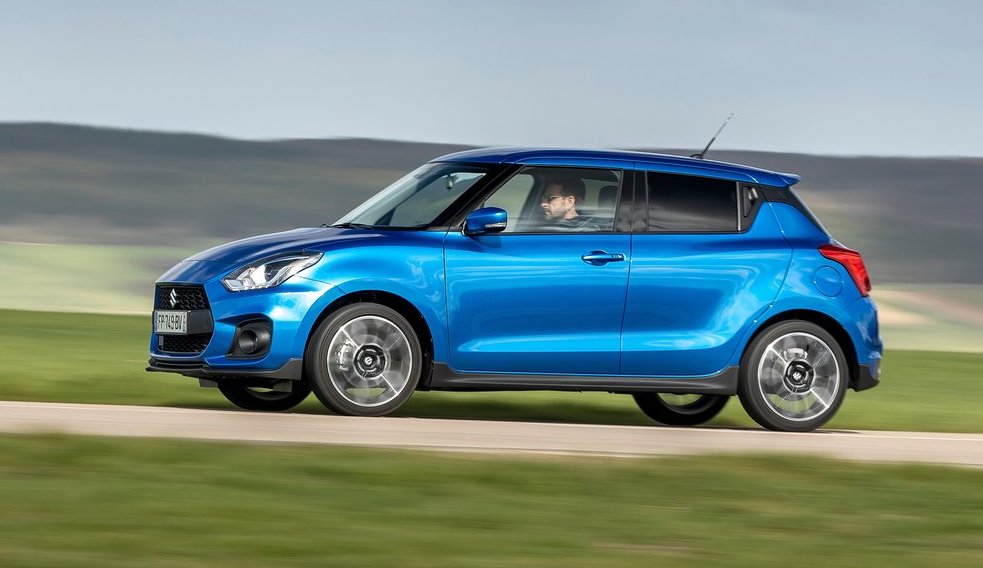 On the outside, the Suzuki Swift Sport sports largely retain the iconic shape from its predecessor but now comes with a large honeycomb grille with carbon fiber finish skirting around the car. The Swift Sport illuminates the road with its LED projector headlamps outlined by distinctive daytime running lights. The Suzuki Swift Sport's athletic figure is further distinguished by its invisible pillars with stealth rear door handles giving the car a floating roof and coupe effect. 
Upon entering the cabin of the Suzuki Swift Sport, front passengers are greeted with its supportive semi bucket seats with "Sport" logo embossed in the seats. The interior packaging of the Suzuki Swift Sport rewards rear passengers with abundance of headroom and legroom despite its compact dimensions. Drivers of the Suzuki Swift Sport will find themselves with a sporty flat bottom steering wheel with multi-function buttons to control the information shown on the instrument cluster and audio. In-car entertainment of the Suzuki Swift Sport is taken care of by a 7" touchscreen multimedia that supports Apple CarPlay. 
Interested patrons can now head towards the first Suzuki 3S flagship showroom located at Naza Automall, Petaling Jaya to view and experience the Suzuki Swift Sport. The 2,702 sqft flagship showroom welcomes customers with a bright and vibrant environment. Customers can also purchase their favourite official Suzuki merchandise during their visit or learn about the brief history of Suzuki at the delivery bay. 
Aside from the 3S flagship showroom, Naza Eastern Motors Sdn Bhd is also officially opening the doors to their first Suzuki Service Centre that is located conveniently within the vicinity of Naza Automall. Inspired by Suzuki's "Way of Life!" philosophy, the service centre gives a bright and cheerful environment for customers to wait while their cars are undergoing maintenance or repairs. 
The Suzuki Swift Sport comes in four (4) different colours ranging from Champion Yellow, Pearl Pure White, Speedy Blue Metallic, and Burning Red Pearl Metallic. Customers can book a test drive via 03 7952 7017 or visit the Suzuki Malaysia website at www.suzukimalaysia.com for further information.