Used cars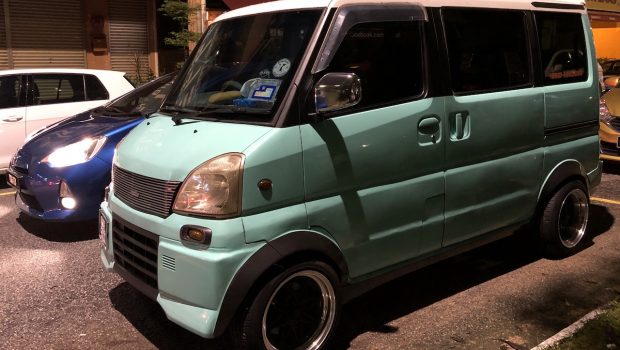 Published on May 2nd, 2019 | by Hammer
0
Proton Juara never looked this good
Some 18 years ago, Proton challenged the compact MPV segment with their Proton Juara. Little thought was given to the viability of a compact MPV with shortcomings at the time as the objective was to ride on Protons passenger car success.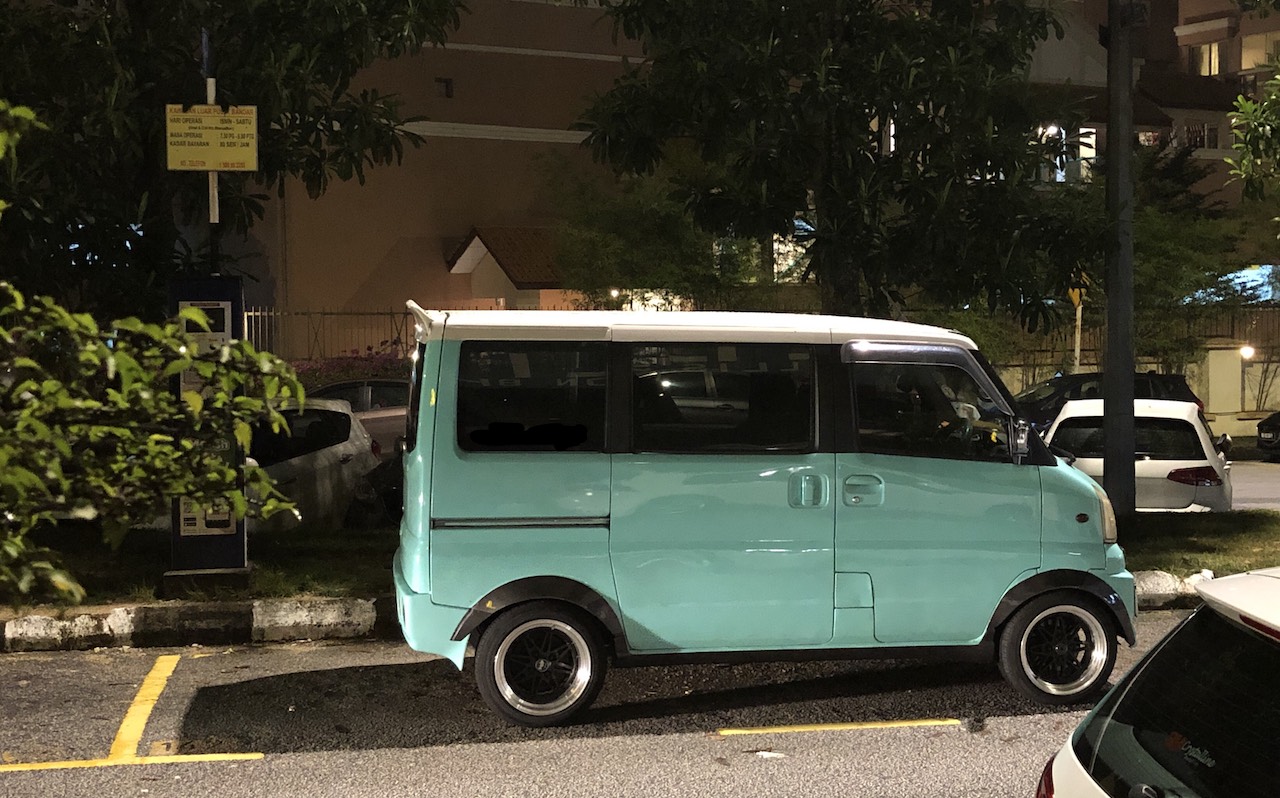 The Juara was Proton's first attempt into the lucrative MPV market and it is adapted from the Mitsubishi Town Box. The cosmetic work done on the Town Box to make it into a Juara gave it an even more aggressive look than the Mitsubishi version. So how well does as used Juara fare as a family vehicle? Well take it for a short test drive with your family on board and you will realize that it is quite nippy, reasonably economical if driven well and amazingly roomy due to its boxy design. It can turn in little more than its own length, and park in tight gaps, which you would have trouble getting and average new sedan in and out of. The Juara is a compact van, measuring 3660 mm long and 1535 mm wide with a good turning circle where it easily turns within a 9.6 metre width.
The visibility from the higher-than-normal seating is excellent. And it's so easy to get in and out of when and if you have a bad back. The Juara will allow you to carry a family of 5 and some luggage in comfort. With the rear seats down, the load space is gets amazing allowing for a child's bicycle and a stroller or 2 full bikes in with rear seats removed. Access to the 2.13 cubic metre cabin is through two manual sliding doors, besides the front doors. The double sliding door configuration is extremely convenient.
From just RM3,000 or so, you get a 17-18-year-old unit that comes with a long-stroke 1095 cc 4-cylinder EFI petrol engine (Mitsubishi 4A31) that produces 72bhp of power at 6000 rpm and 94Nm of torque at 4500 rpm. The cylinder head has a single camshaft and four valves per cylinder. It comes with an automatic gearbox; power steering, electric front windows and a decent CD radio system. The fuel tank capacity is a small 40 litres, which, according to Proton's spec sheet, should be good for about 22 kms/litre. It runs a decent 18 secs from 0-100km/h and a top speed of just 135km/h is achievable if all is running well.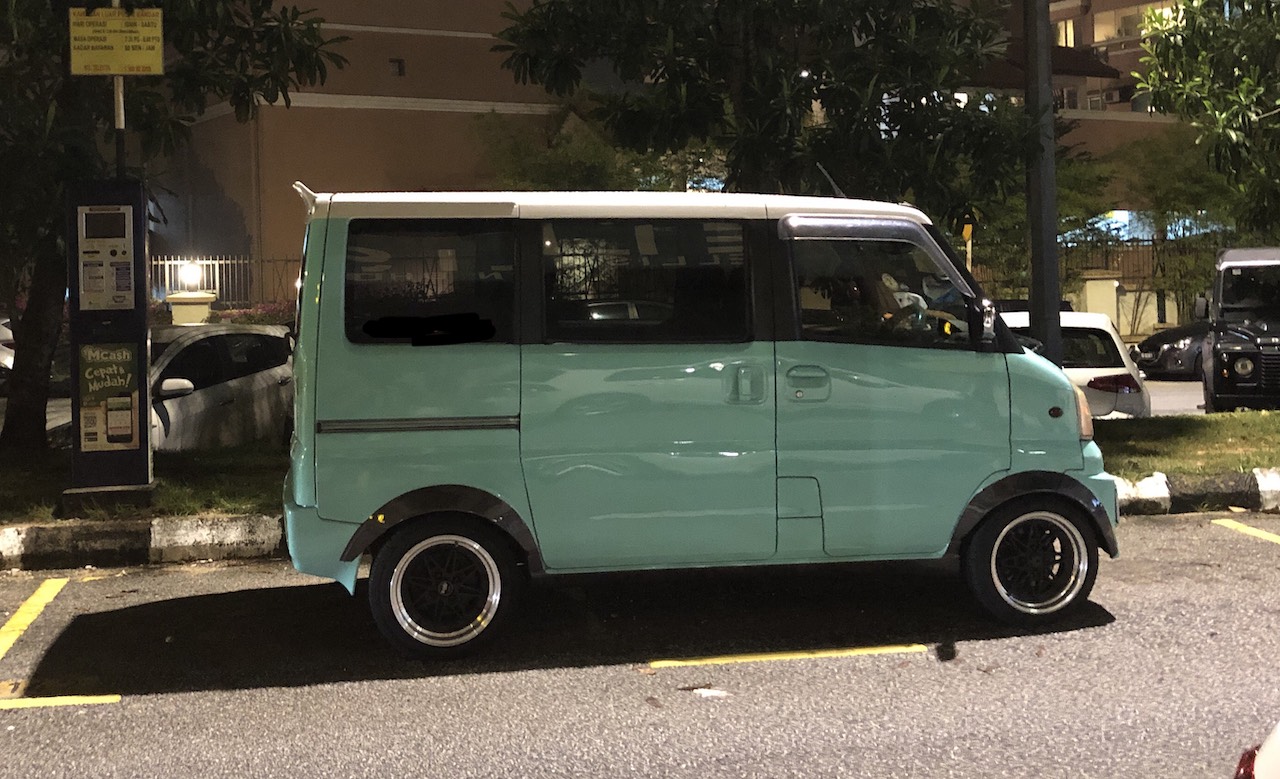 When examining a used unit start with the body. The side sliding doors should run easily and with little effort. Out of alignment doors could mean previous accident or lack of WD40 on the runners. Original paint is best bet. The engine should start easily and idle smoothly with no 'ticking' noises. Don't expect a very cold air-conditioning unit as it has only a 1.1-liter engine to power it. Some 1st owners have upgraded the system for the better. Interior deterioration of plastics and fabric is normal but try and find one without any interior faults as used prices vary very slightly and they are still many for sale.
On the test drive make sure no unusual squeaks are heard and the MPV is not floating on the road. If so then the shocks are due for change. Also check steering by taking a few tight 'U' turns and test brakes. If alone on the test drive you will find the Juara to be quick of the mark but with a full load it needs more effort. Only the front doors have power windows while the rear sliding doors have manual operations for the large windows.
A used Juara should be considered looking at its used value today if you plan on converting it to look like this eye-catching example we saw recently. So, why does it look so good. Well, to start, the original handsome Mitsubishi Town Box grille and bumpers have been used and the ugly Proton designed version thrown out. Then the lamps and side repeaters have been changed for 'smarter' looking ones. A small rear top lip spoiler added and alloy wheels to fill in the arches. Well done Juara owner and this could an inspiration to other Juara owners